Long before your 21st-century Virginia wedding, there was a time when no ceremony was needed, only a promise. And to symbolize that promise between the 14th and 18th century, there was the popular Gimmel engagement ring.
Worn Apart Until the Marriage Starts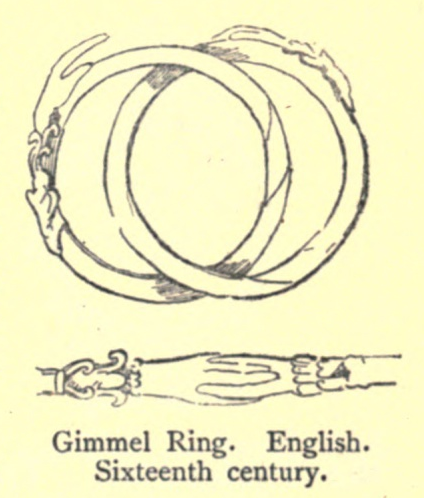 The man and the woman would wear their respective engagement rings until they finally were to begin their lives together as a wedded couple. Then the bride would put her husband's ring on her finger, rejoining the two together.
Sometimes there were more than two rings to join.
Sometimes More Than Just Two
In the case of three rings, one ring was worn by the groom, one worn by the bride, and the third was worn by the witness who would then give the third ring to the bride as well.
However, although there were times when there were more than two interlocking rings, the word gimlett comes from the Latin word gemmellus meaning twin.  You may recall gemini on the astrological charts being twins.
Together Forever Until They Are Parted
In the case that one were to take a long journey or if the husband and wife were to be separated for a lengthy time, the wife would give one ring to her husband.
Until Death Do They Part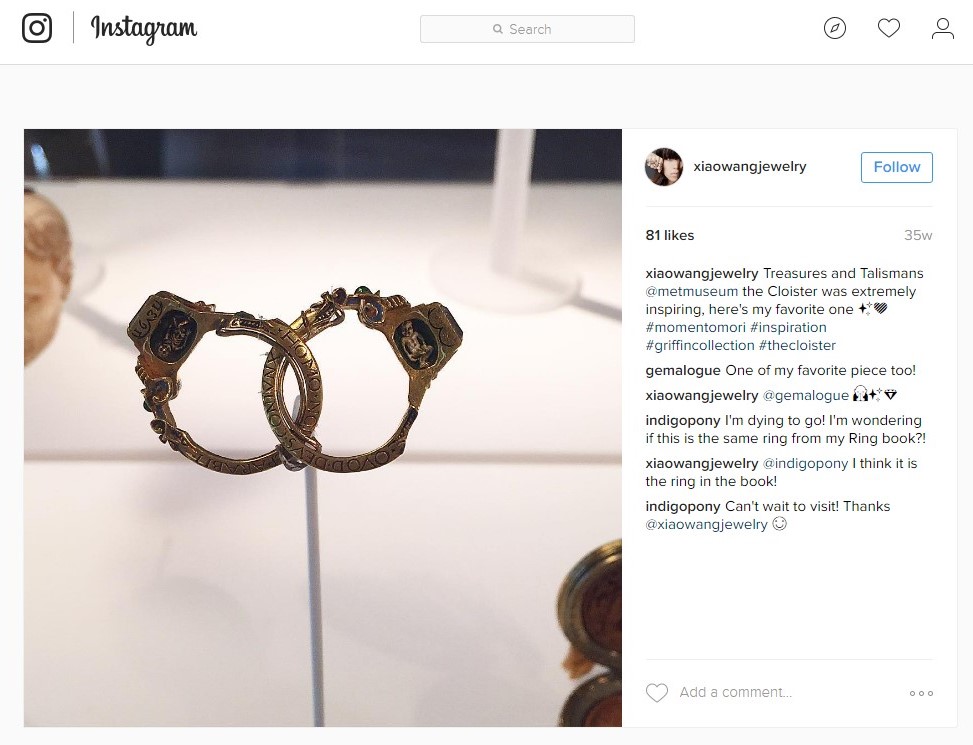 Within the interlocking rings were hidden quotes and symbols, such as in the one featured above which is on display at the New York Metropolitan Museum. Inside it are the figures of a baby and a skeleton, then the quote that translates, "Whom God has joined together, let no man tear asunder."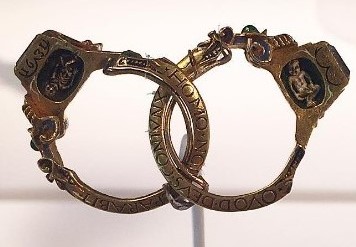 Other hidden symbols were much sweeter, such as an iconic heart hidden under the protection of two hands.
Gimmel Rings are still popular today and can be found on antique dealers' websites and websites such as Etsy.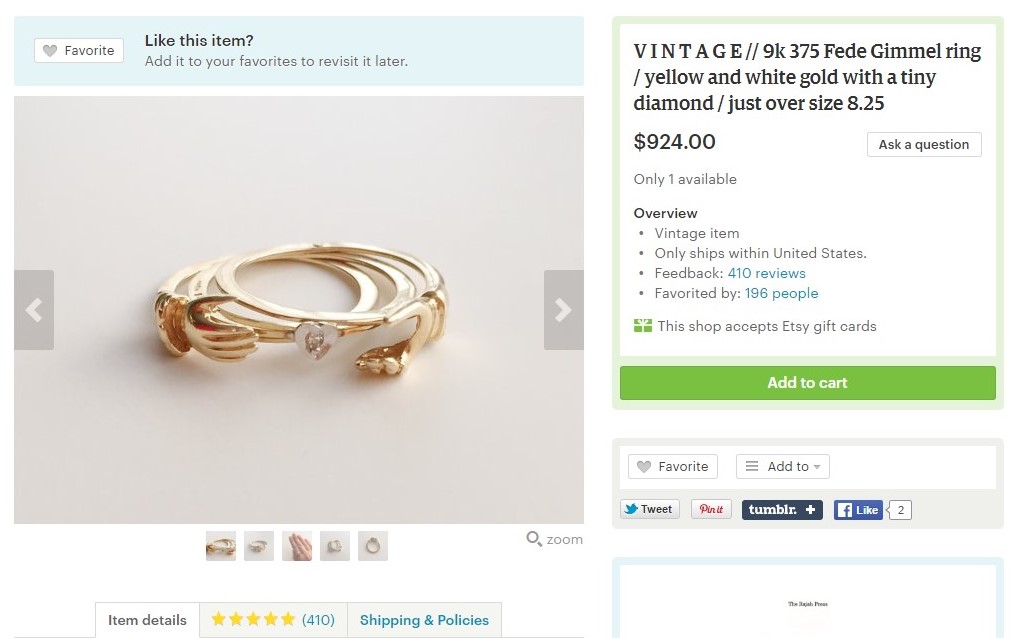 Virginia Bride Magazine features the best Virginia Weddings and Virginia Bridal Shows. Find it all in one place. Check our blog posts regularly for the latest show information.