Happy Thursday in Virginia- hope you are enjoying this spring like weather!
To celebrate the warm temps- here is styled shoot sure to put you in the mood and inspire anyone planning a spring or summer wedding!
In our sister magazine's current issue- Florida Keys Weddings – concept and design by D'Asigner Events.
Story line:
Lilly Pulitzer the iconic fashion designer and Florida socialite was the inspiration for this wedding photo shoot. Her brightly colored patterned shift dresses, originally produced in the Key West Hand Print Fabrics factory were worn by elites such as Jackie Kennedy, the Rockefellers and the Vanderbilt's.
Today, Millennial Brides seek the "Lilly style" especially those who are college graduates and wore their "Lilly's" at sorority functions in their college years.
Pink and green, the classic Lilly color combination is the common denominator of our color palette in this shoot. The place settings were brightly colored mix and match plates and napkins on gold chargers with multi-colored Lilly Pulitzer wine glasses and turquoise water tumblers. Oversized padded chairs were adorned with colorful pillows.
Festive Gerber daisies in round glass vases made unique favors for each guest and graced the table with happy pops of color.
In staying true to Lilly Pulitzer's use of lace accents, we incorporated an intricate lace runner down the center of the table and topped it with crisp white glass vases and candlesticks. The centerpiece was a free-form design with white calla lilies lying over a bed of green Hydrangea, Dianthus and hanging Amaranthus. Hot pink Gerber daisies, and wire accents gave a contemporary flash of color. Seeded green balls and gold polka dotted candleholders along with white pouf-balls in white glass containers with multicolored ribbons added plenty of personality to the tablescape.
The vendors are:
Wedding Planner and Style Designer: Lynn D'Ascanio – D'Asigner Events
Photographer: Care Studios
Florist: Marathon Florist
Cake: Sweet Savannah's Bakery
Furniture and Decor: D'Asign Source
Linens: Over the Top Linen
Hair and Makeup: Glam Squad / Beauty Boutique
Bridal Gowns: Anne Marie's Boutique – Homestead, Florida
Bridesmaid Dress: Lilly Pulitzer
Groom's Attire: Kenneth Cole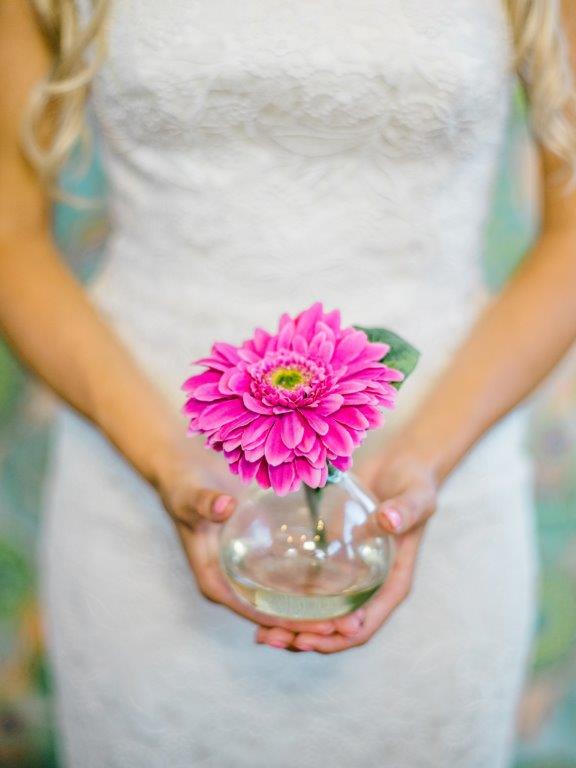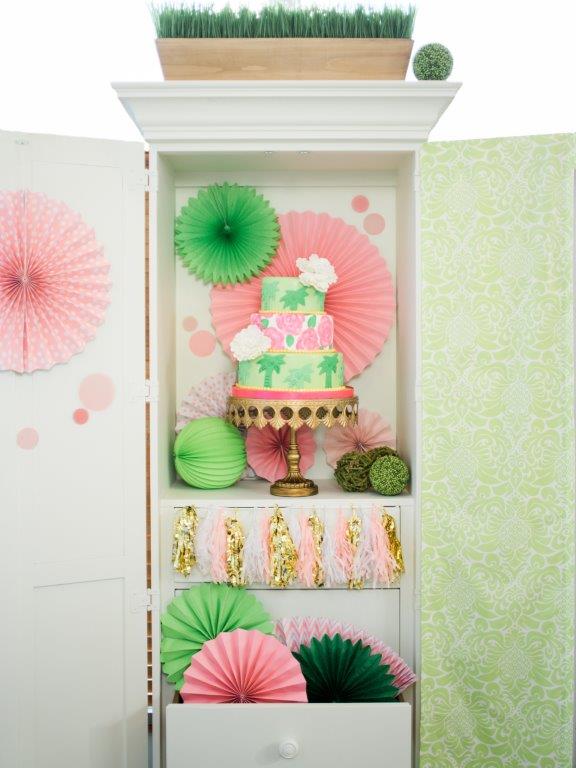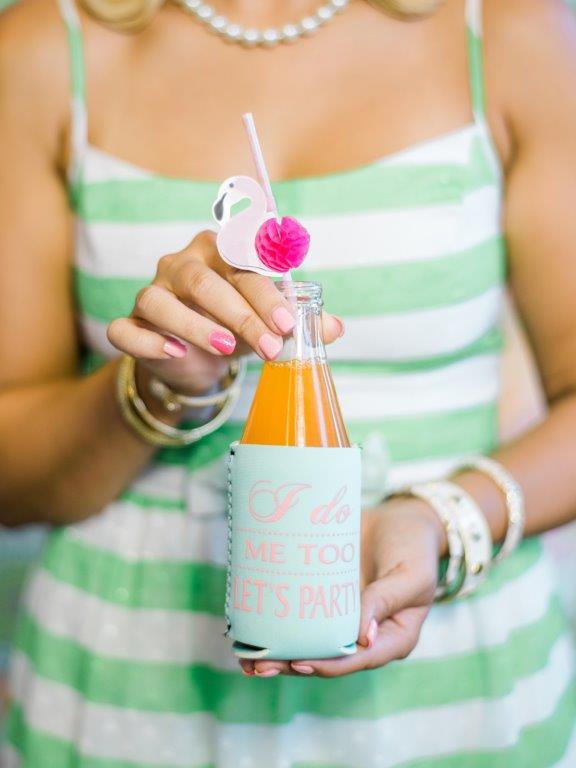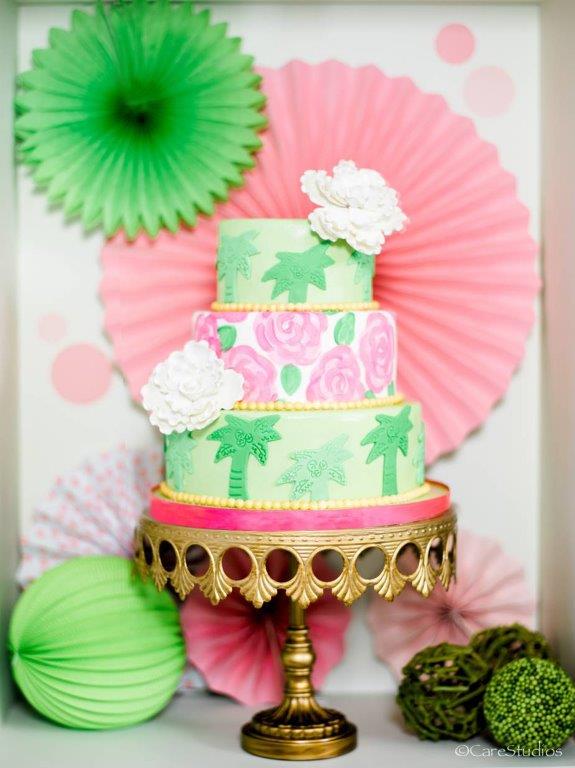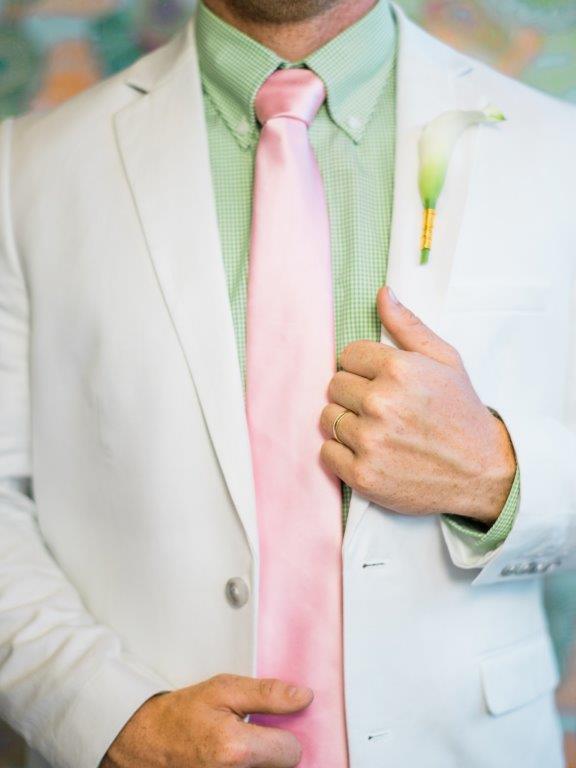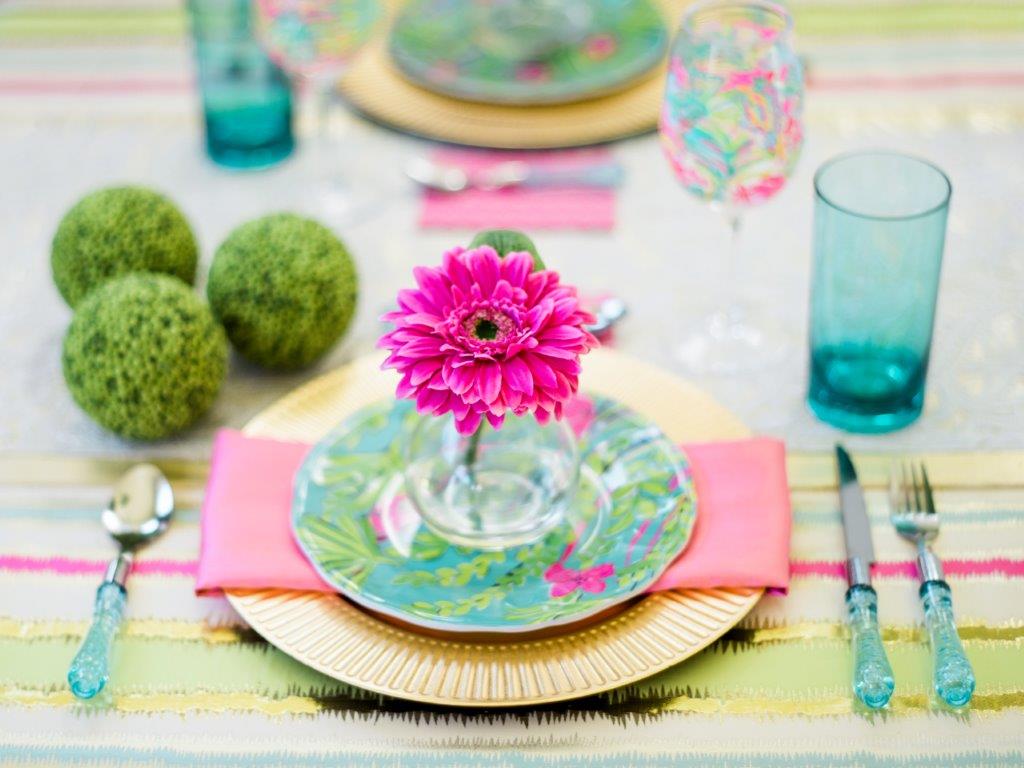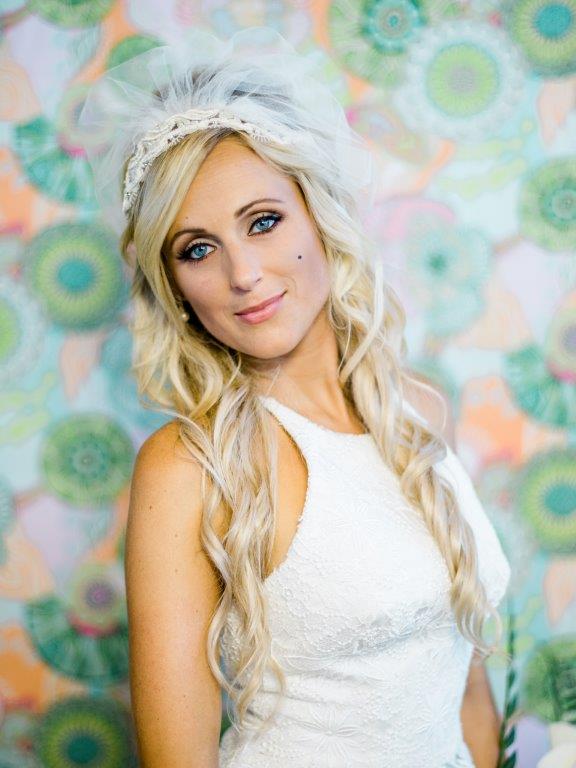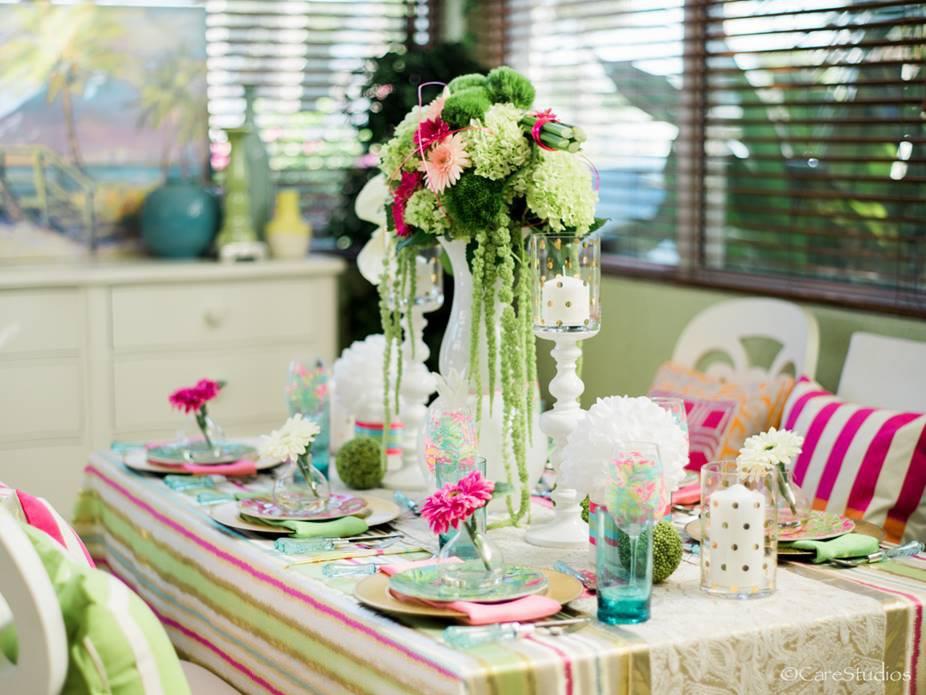 If you are planning a wedding in Roanoke Virginia, Richmond Virginia, Fredericksburg/Northern Virginia, The  Shenandoah Valley, Coastal Virginia or in Charlottesville Va, we can help with your wedding planning and ideas. 
Virginia Bride Magazine features the best Virginia Weddings and Virginia Bridal Shows. Get  it all in one place. Check our blog posts regularly for the latest bridal shows in Richmond VA, Roanoke, Va. The Shenandoah Valley, Fredericksburg Va, and in Charlottesville.