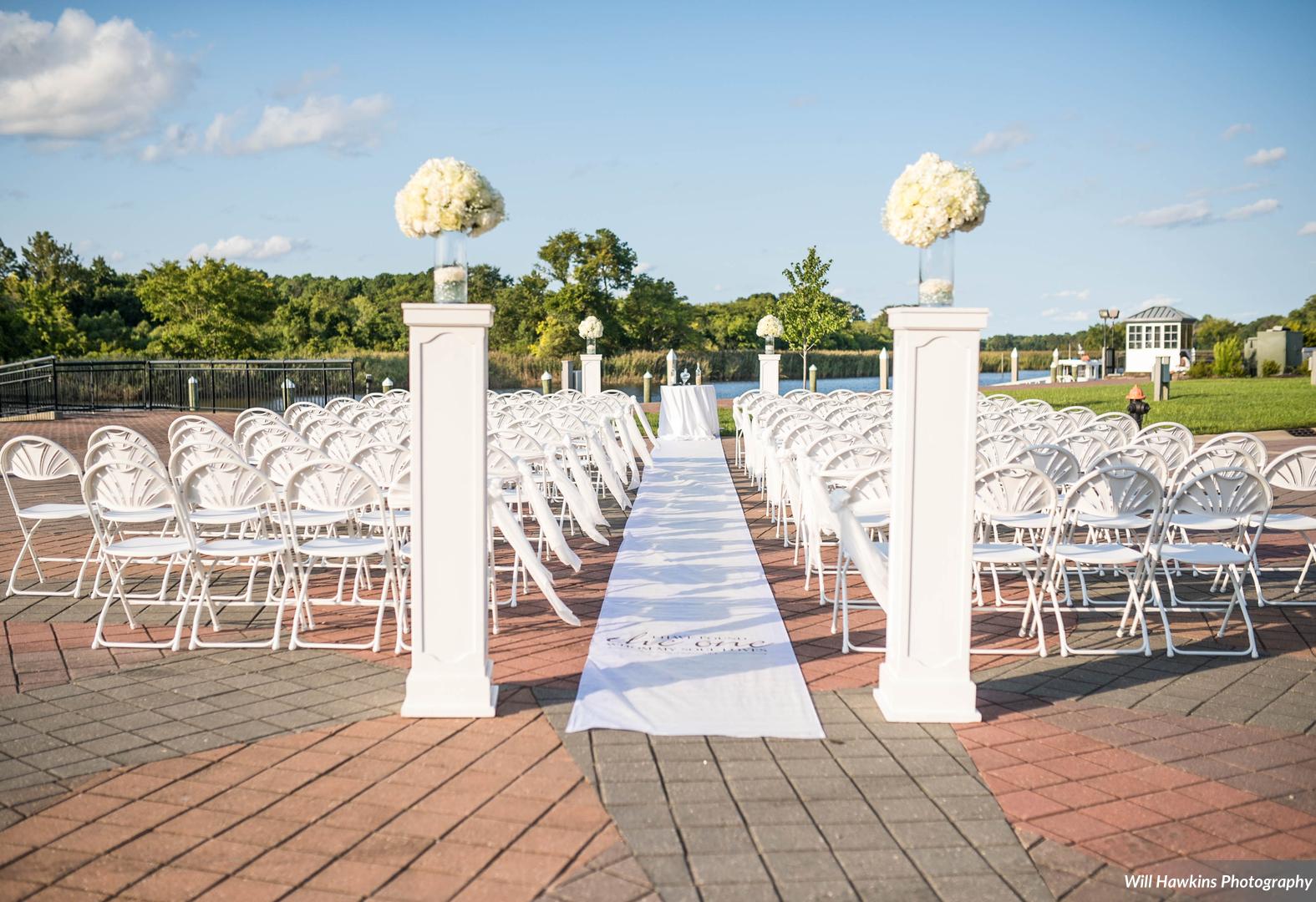 Two years ago in September at the Hilton in Suffolk, Virginia, Ashley and Eric were married! Let's take a look at their gorgeous day!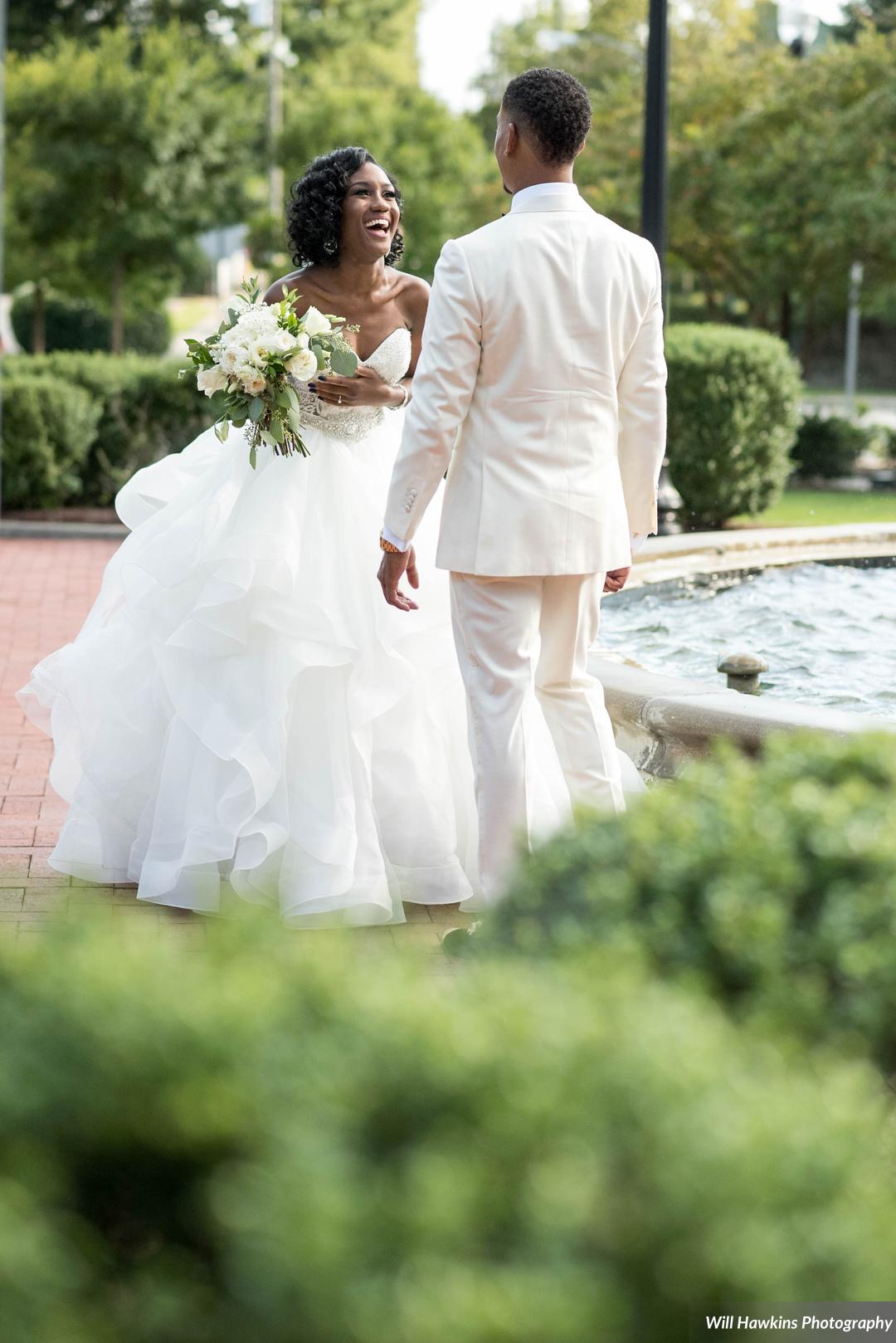 After getting ready separately, they met up for their first look. Ashely's dress is almost as stunning as her smile!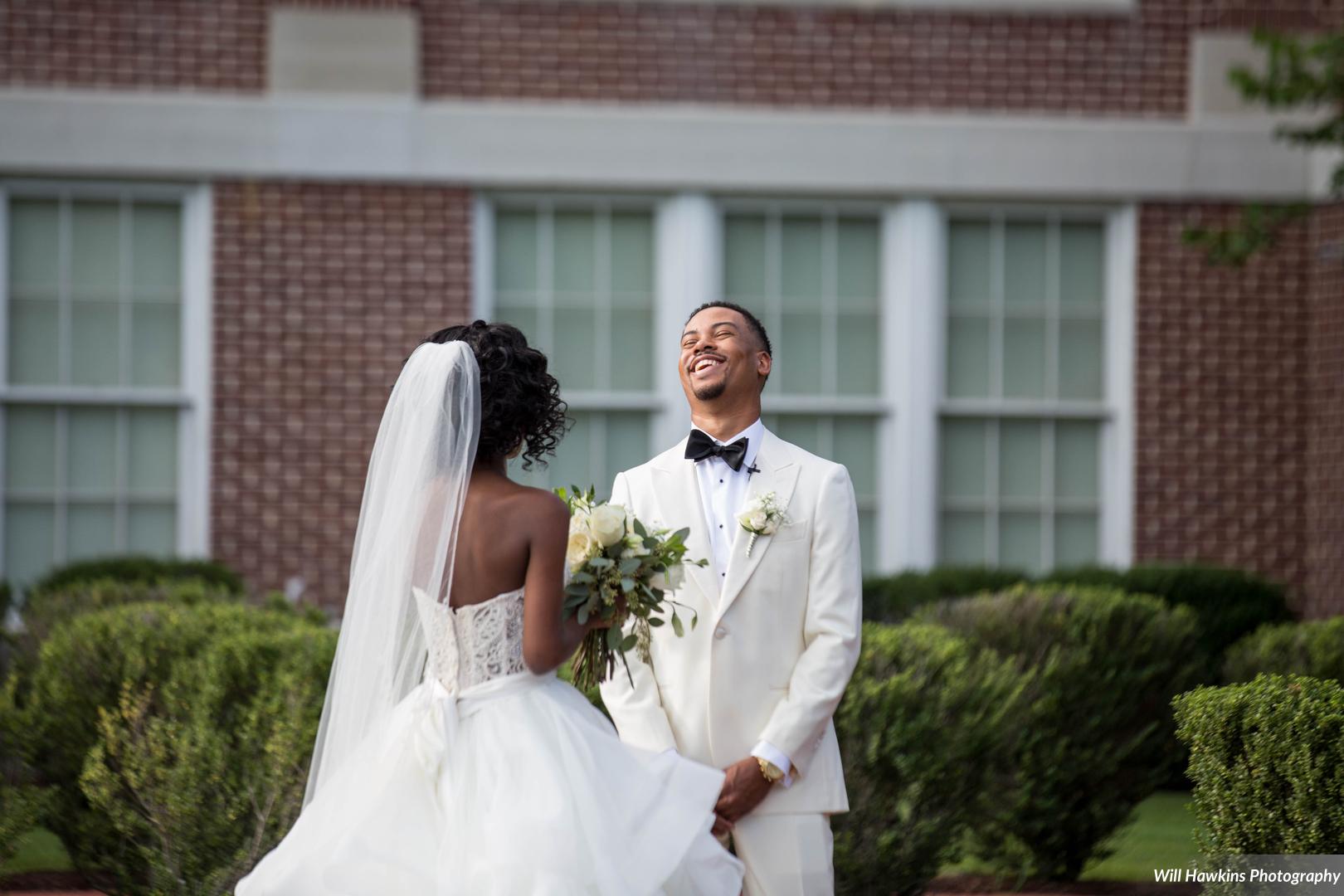 And you can't get much better than Eric's reaction!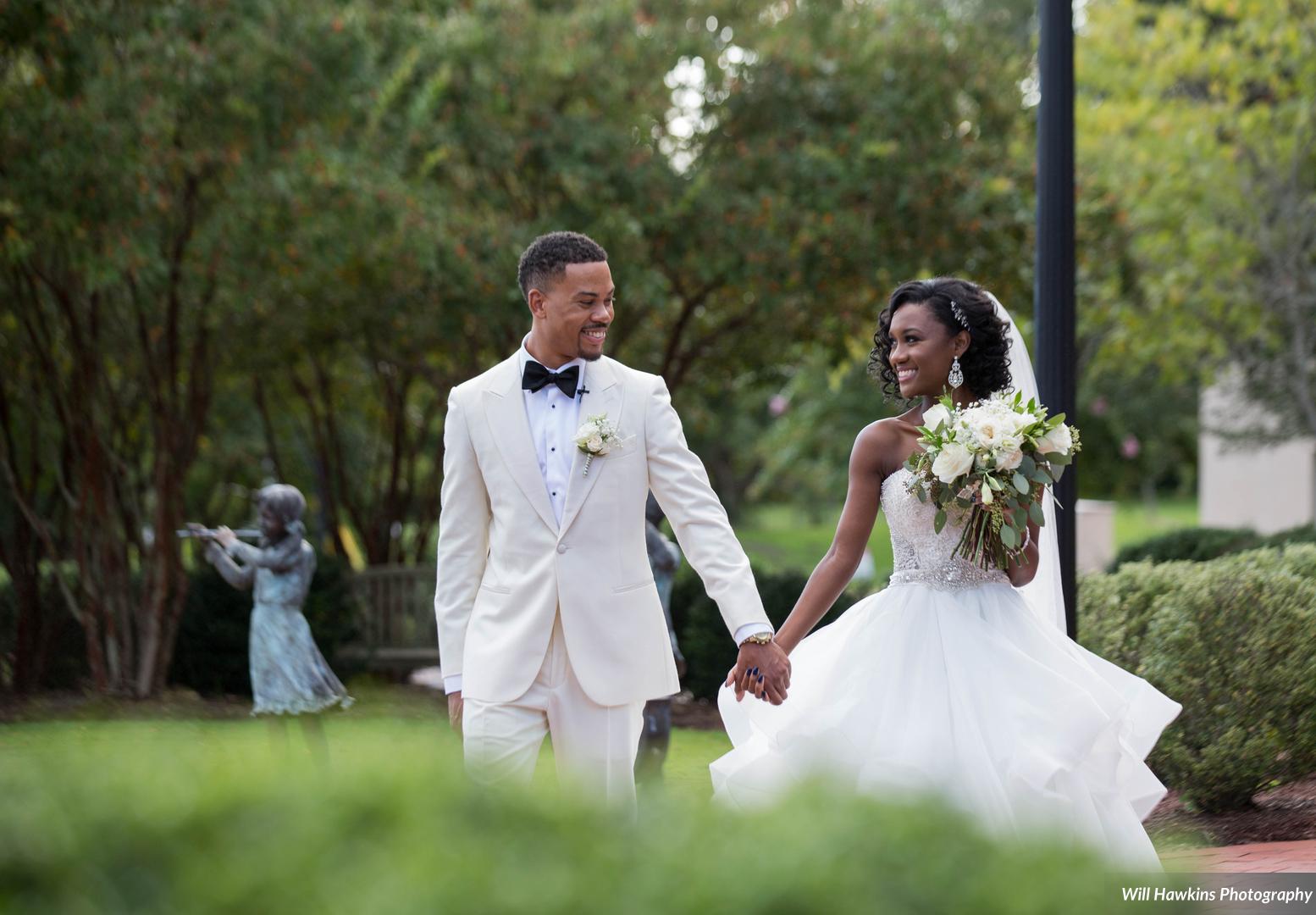 They are perfection!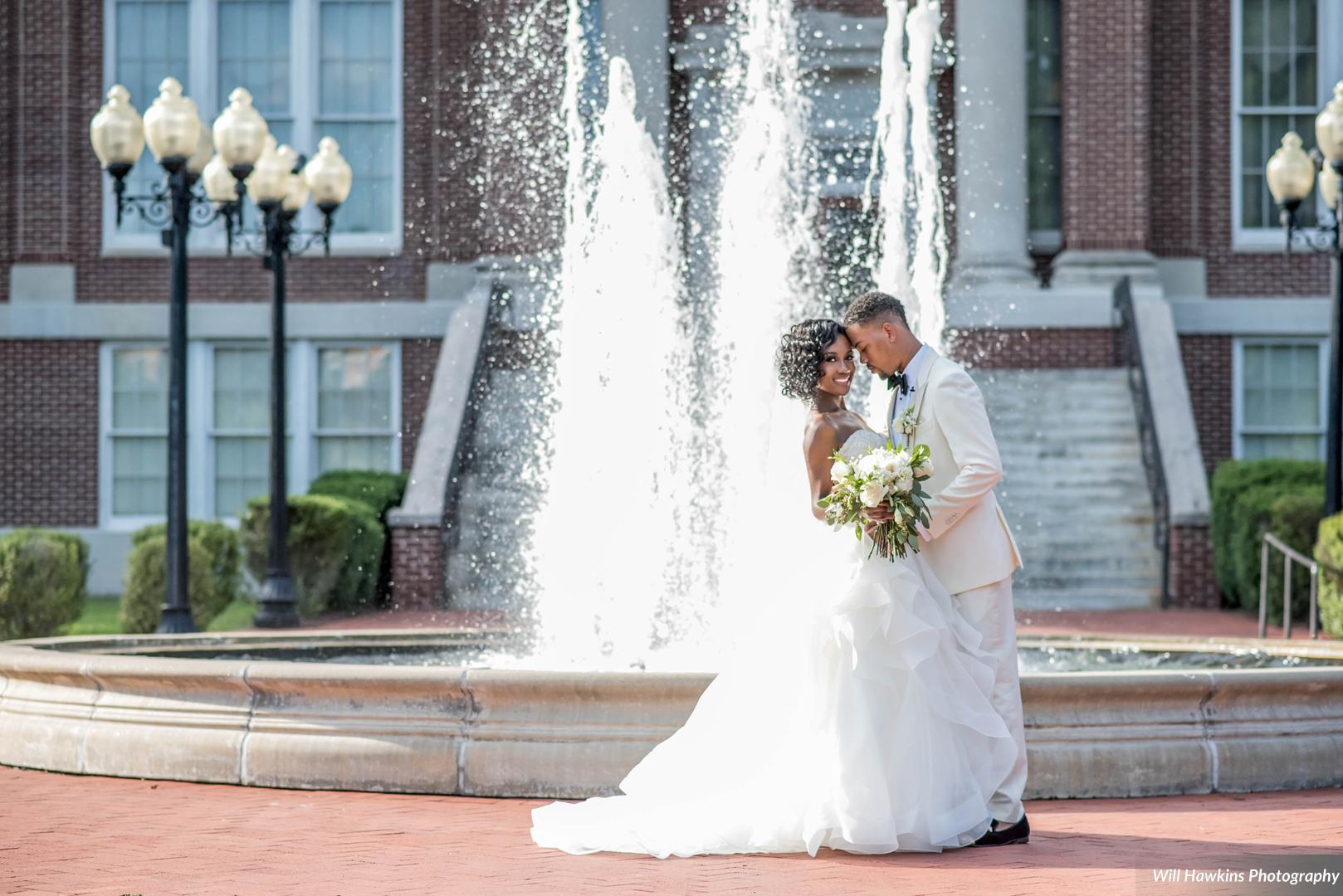 I also love that she's carrying white blooms, he has a white tux, and…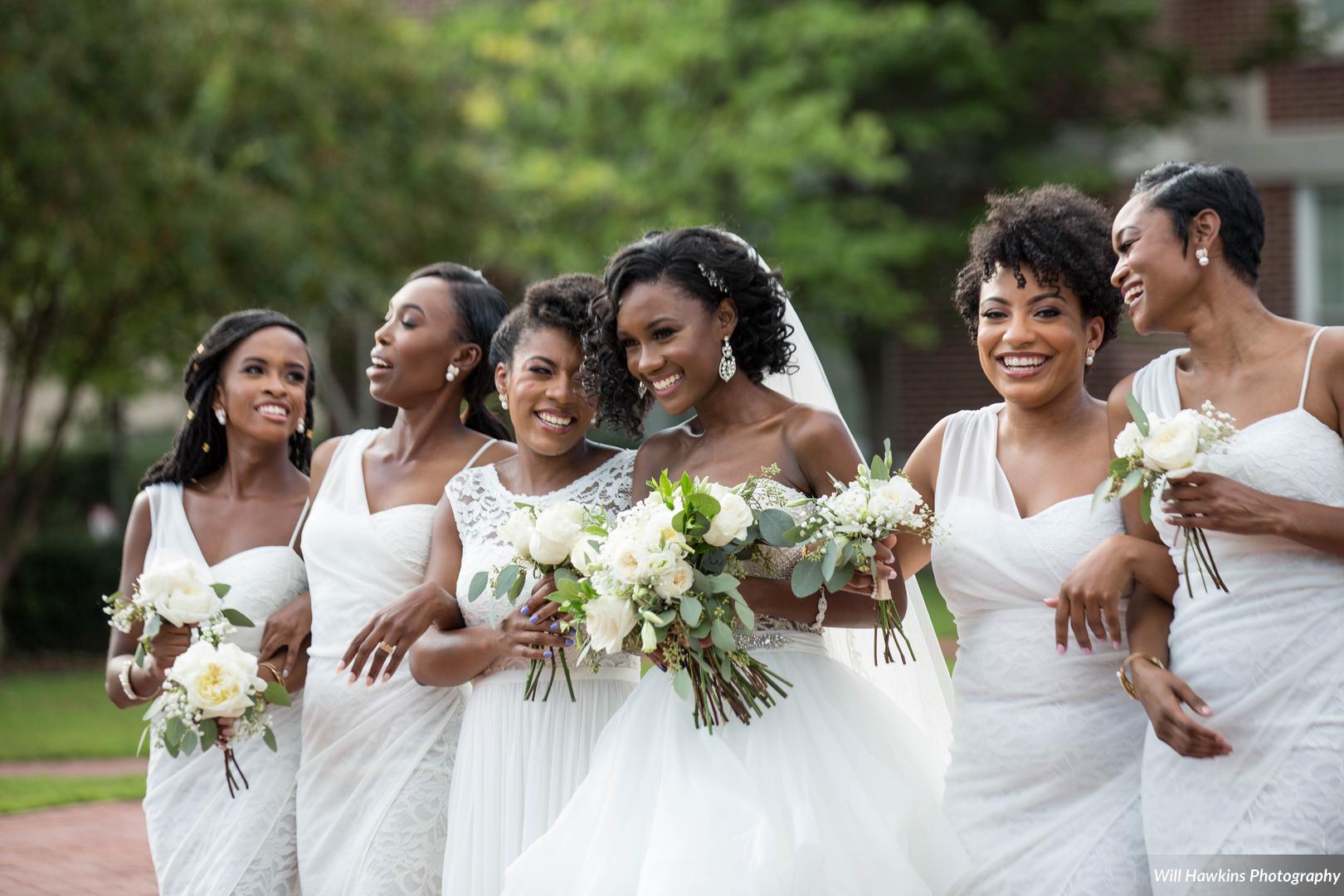 …all Ashley's bridesmaids wore white! It really makes their day unique!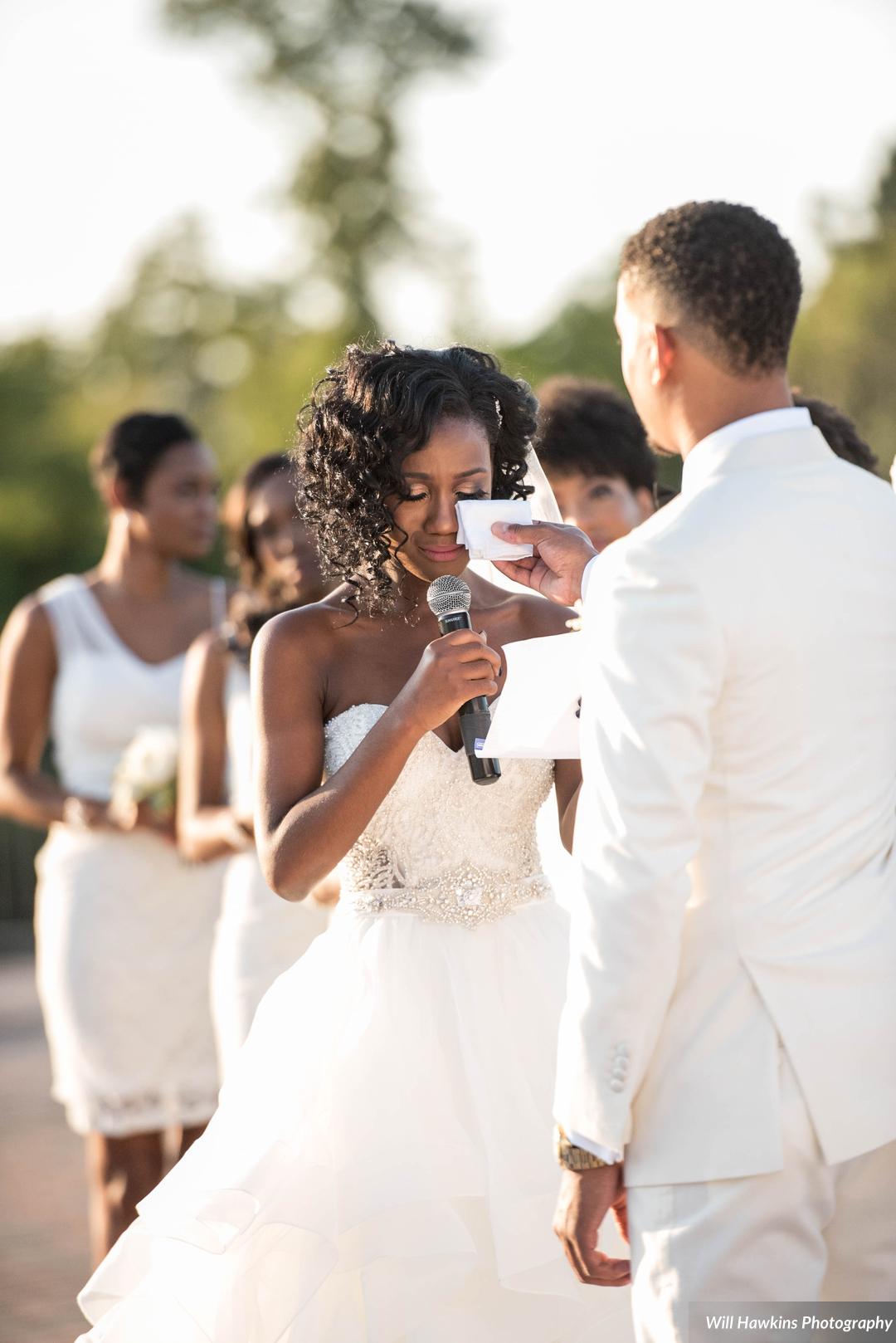 The outdoor ceremony was filled with touching moments. How sweet that Eric is whipping his bride's tears?!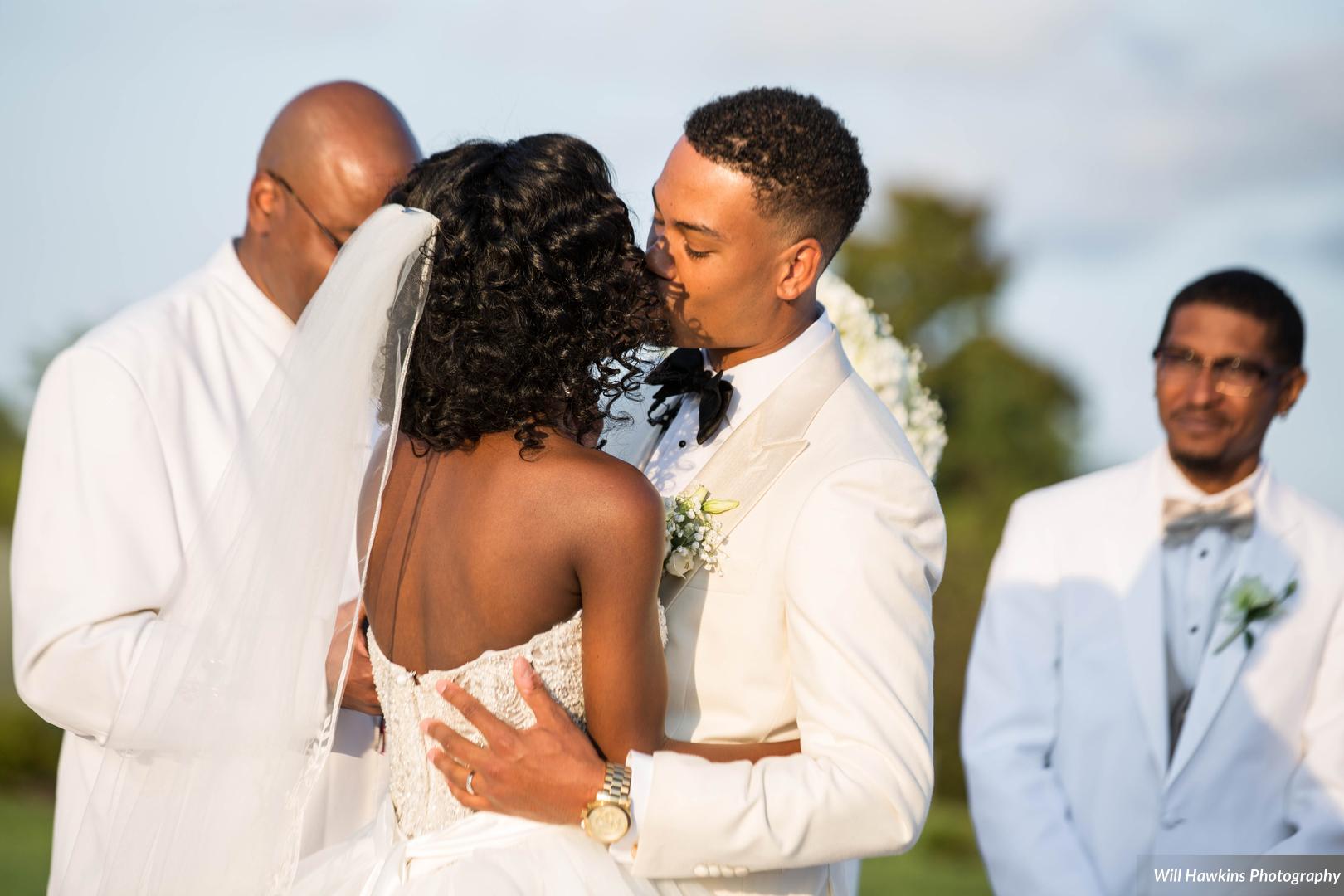 With a kiss, they became man and wife!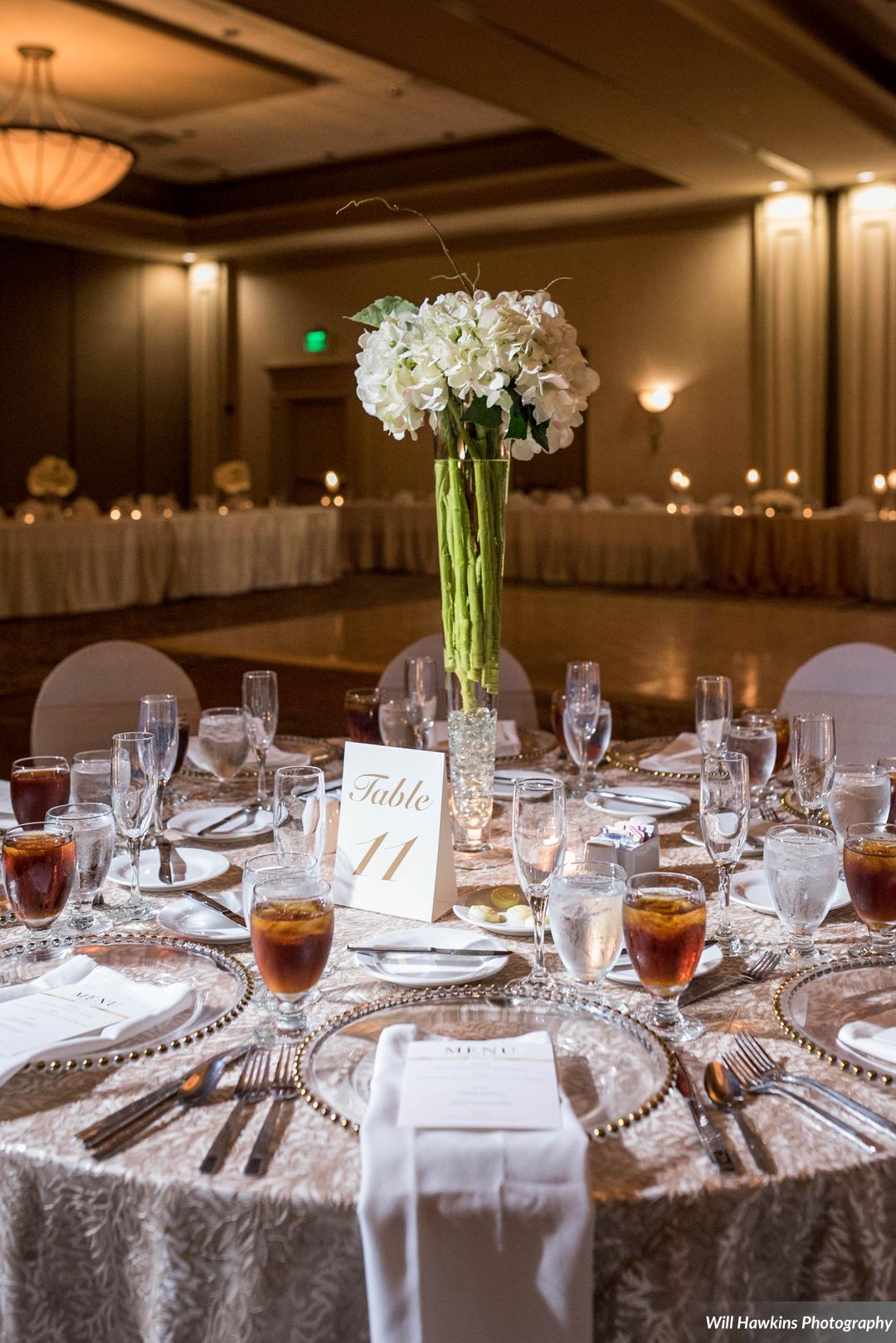 The indoor reception was decorated with glamor and class.
Their cupcakes looked amazing and I love that they still had a cake that could be cut and fed to one another like tradition when that part of the evening arrived!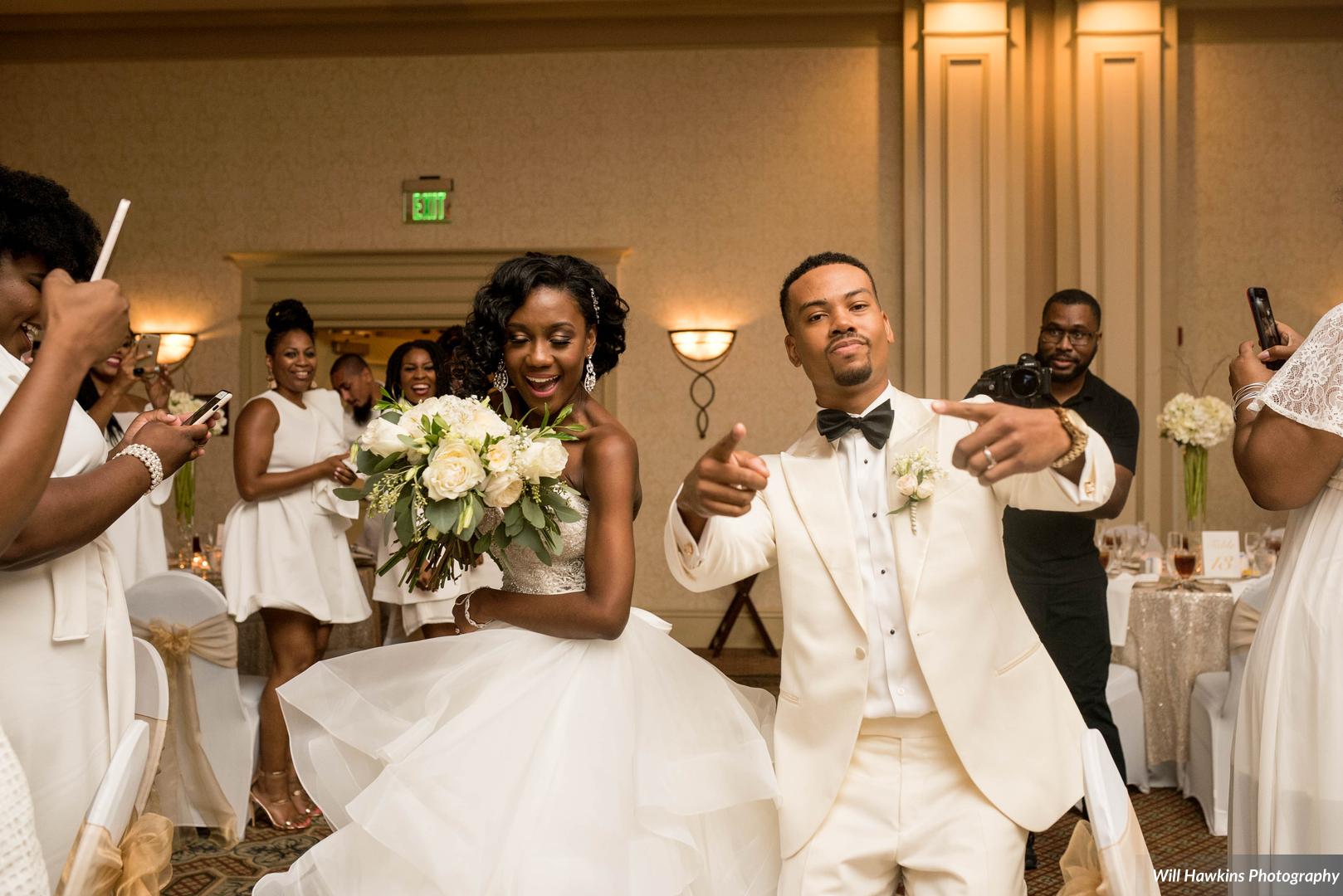 They danced the night away…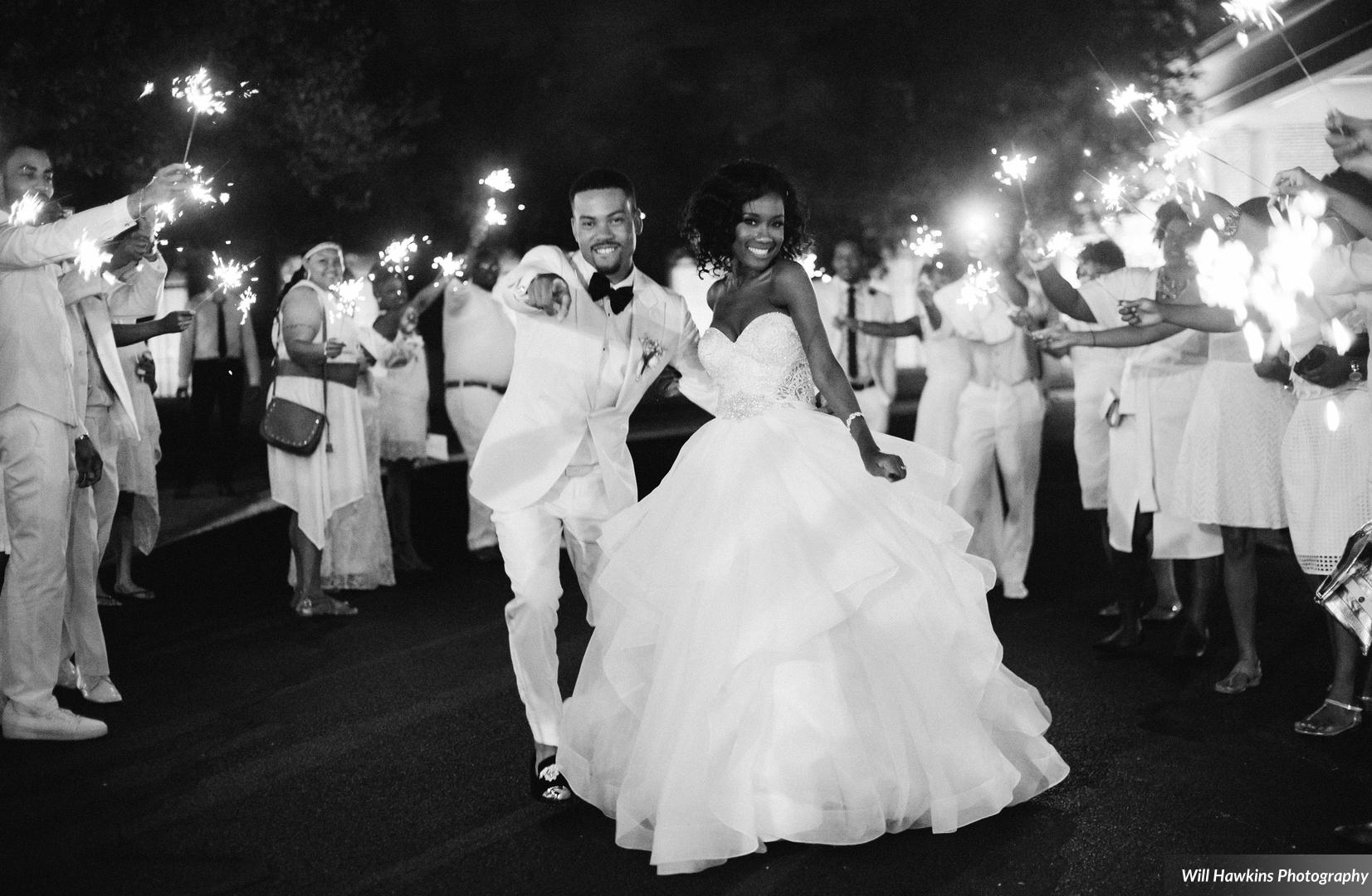 …and it all came to an end with a grand exit of sparklers! Congratulations Eric and Ashley!
Vendors:
Photos: Will Hawkins Photography
Event Designer: Luxe and Luna Couture Events
Bakery: Incredible Edibles Bakery
Rentals: Classy Event Rentals
Video: Intellect Media
Venue: Hilton Garden Inn SuffolkWant to be featured on this weekly online blog? Just email us! Want to be featured in our printed magazine? Just email us! **Being on this online blog does not hinder or guarantee a wedding will be in the printed magazine, both are up to the discretion of the publisher, Angeline Frame. If your wedding has been chosen for print, she will reach out to you directly.** Thank you for following Virginia Bride Magazine! Stay tuned for more weddings and the best Bridal Shows in Virginia!