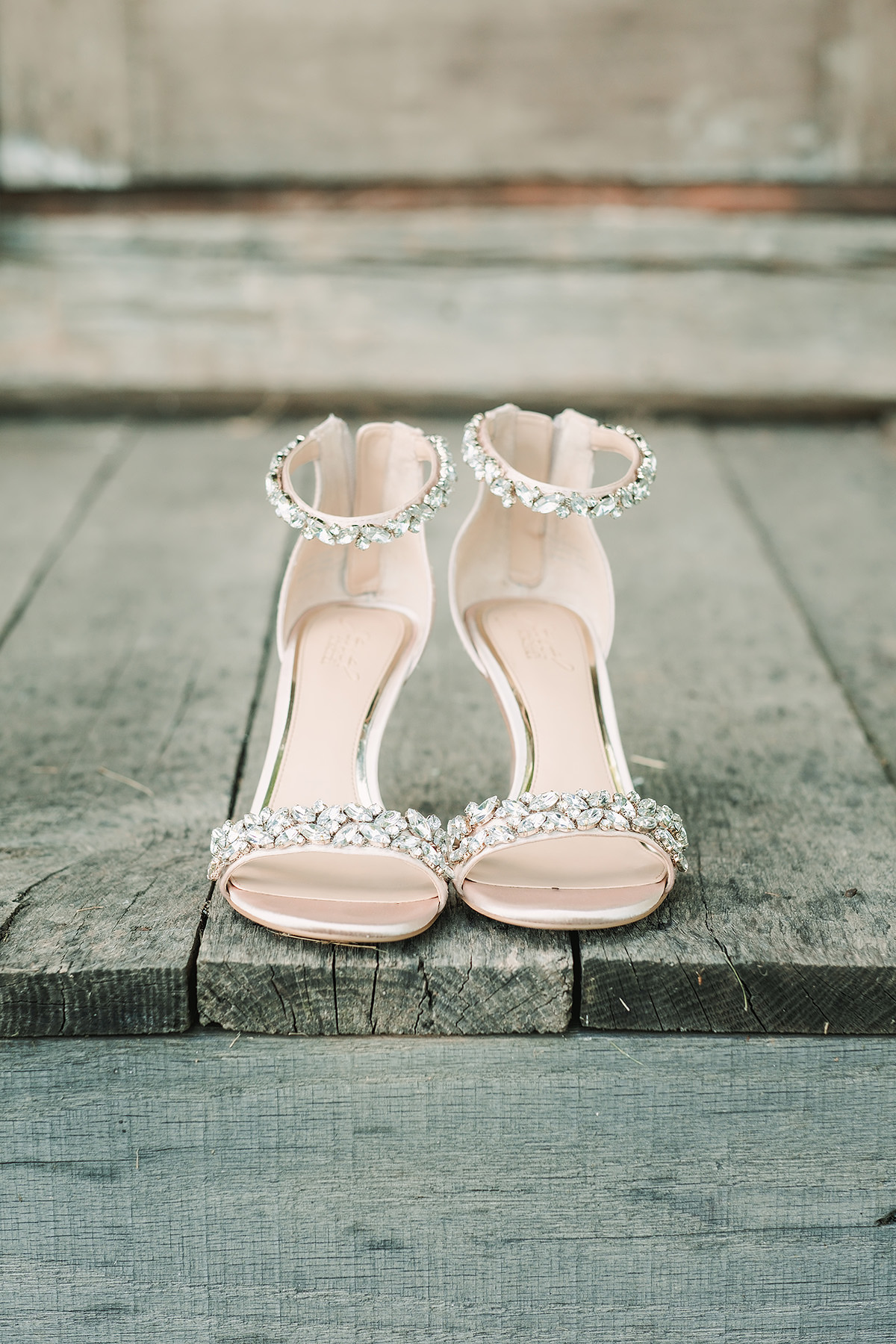 Hello wedding lovers! Kick your shoes off and get ready to dive into a beautiful rustic barn wedding with me!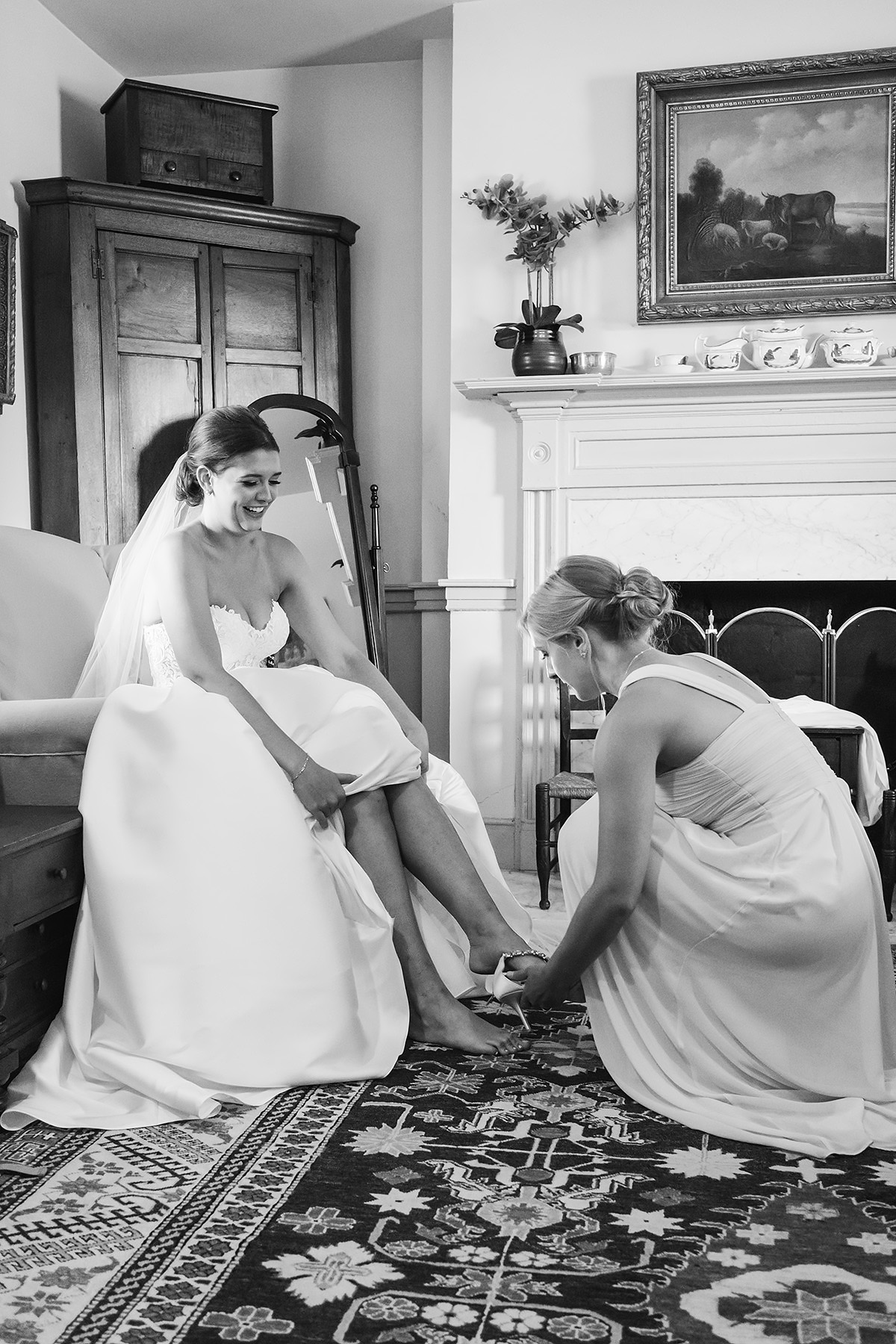 Erin started her wedding day to Joe last August by getting ready with her bridesmaids.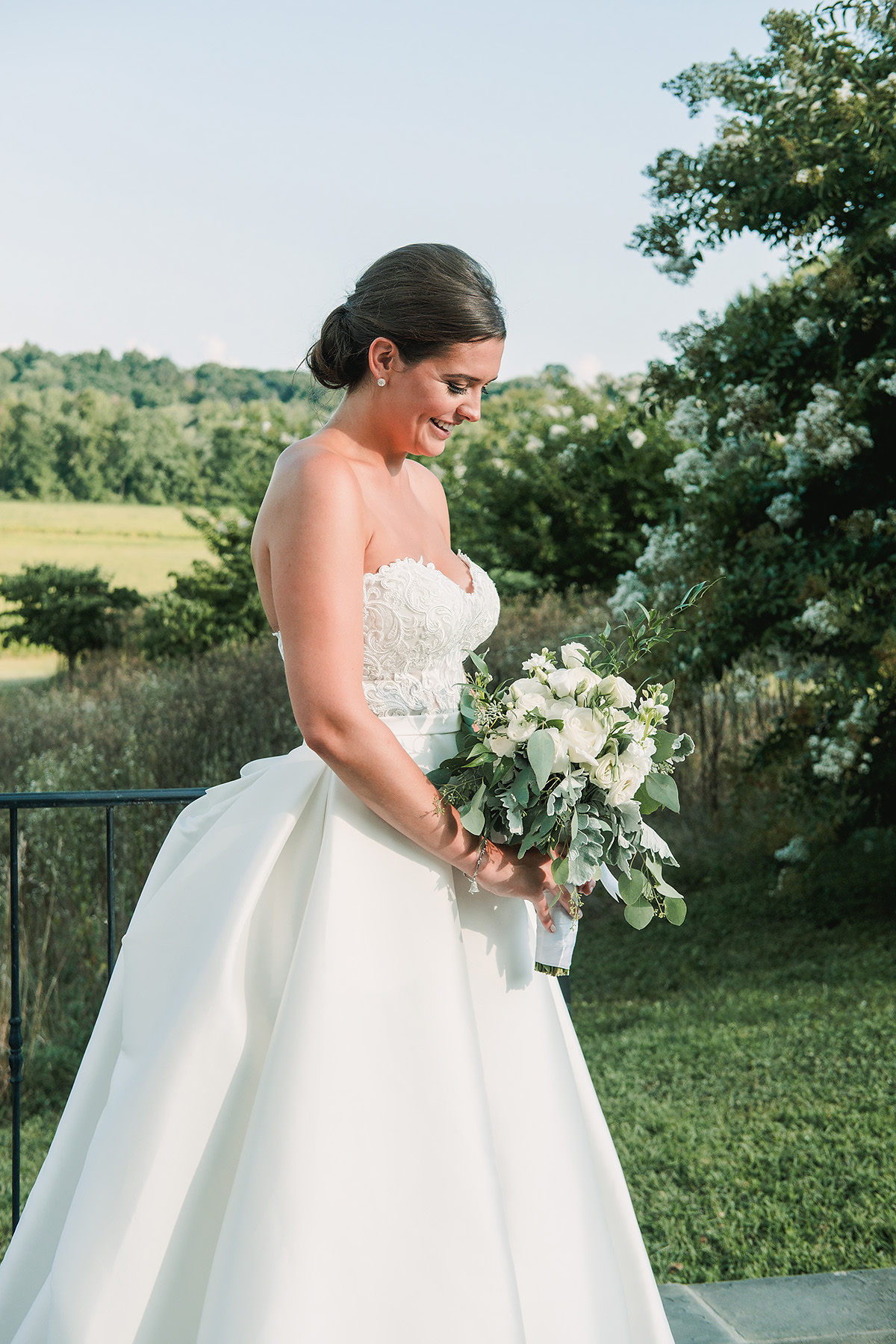 Would you look at her gown?! She is absolutely stunning!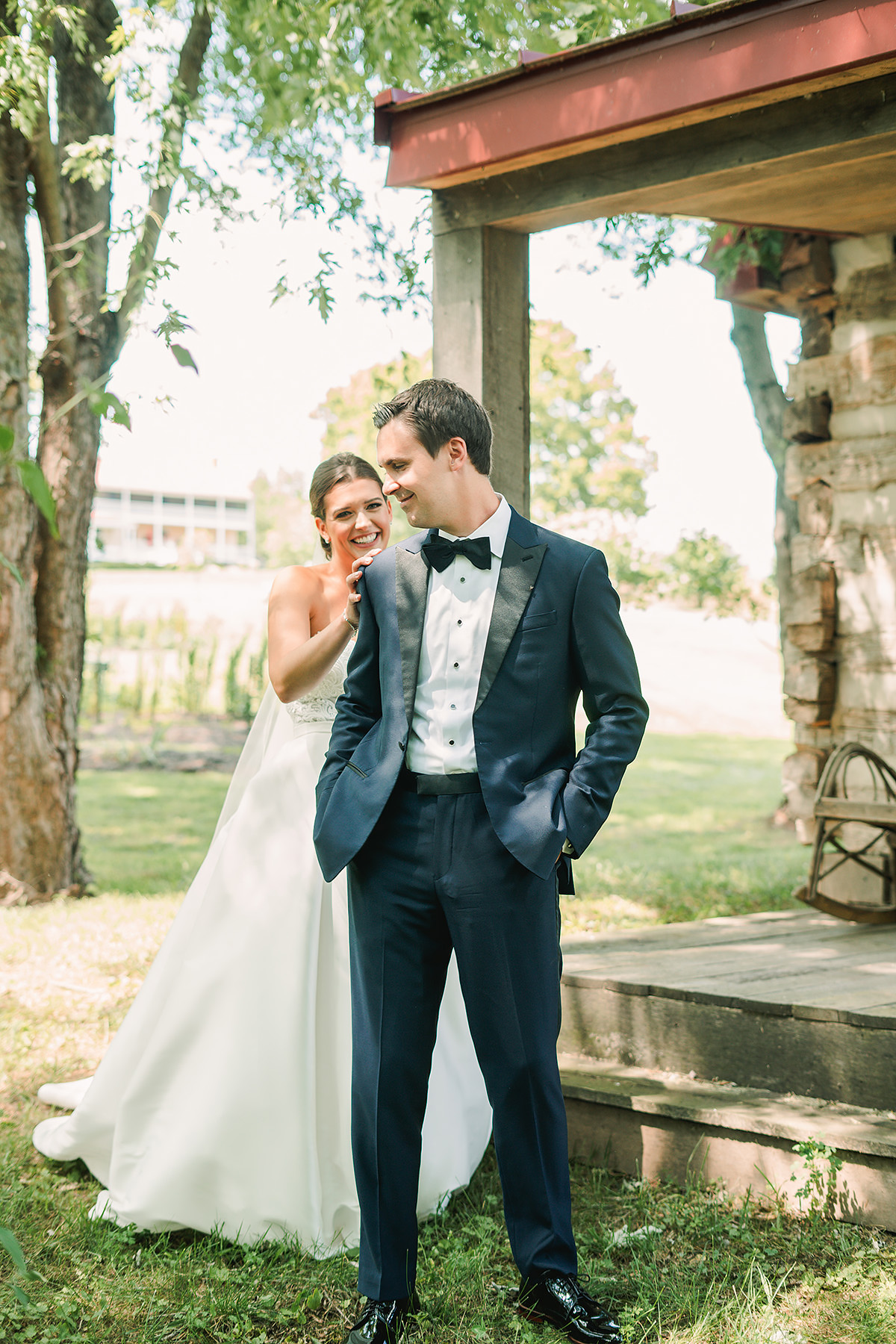 The couple made sure to include a first look in their wedding day timeline to make sure they had time for photos before their guests arrived.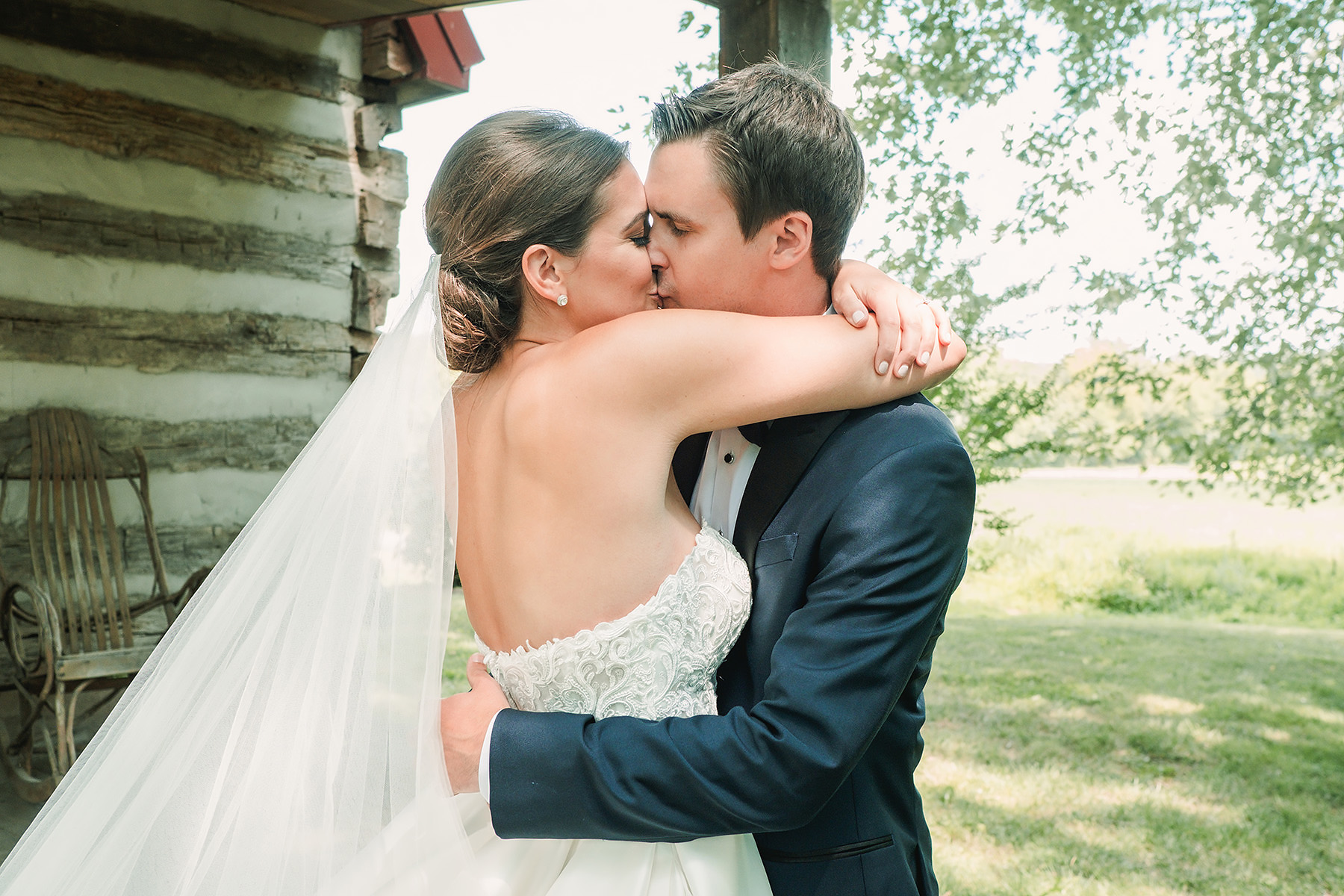 There's nothing like that first kiss on your wedding day ?!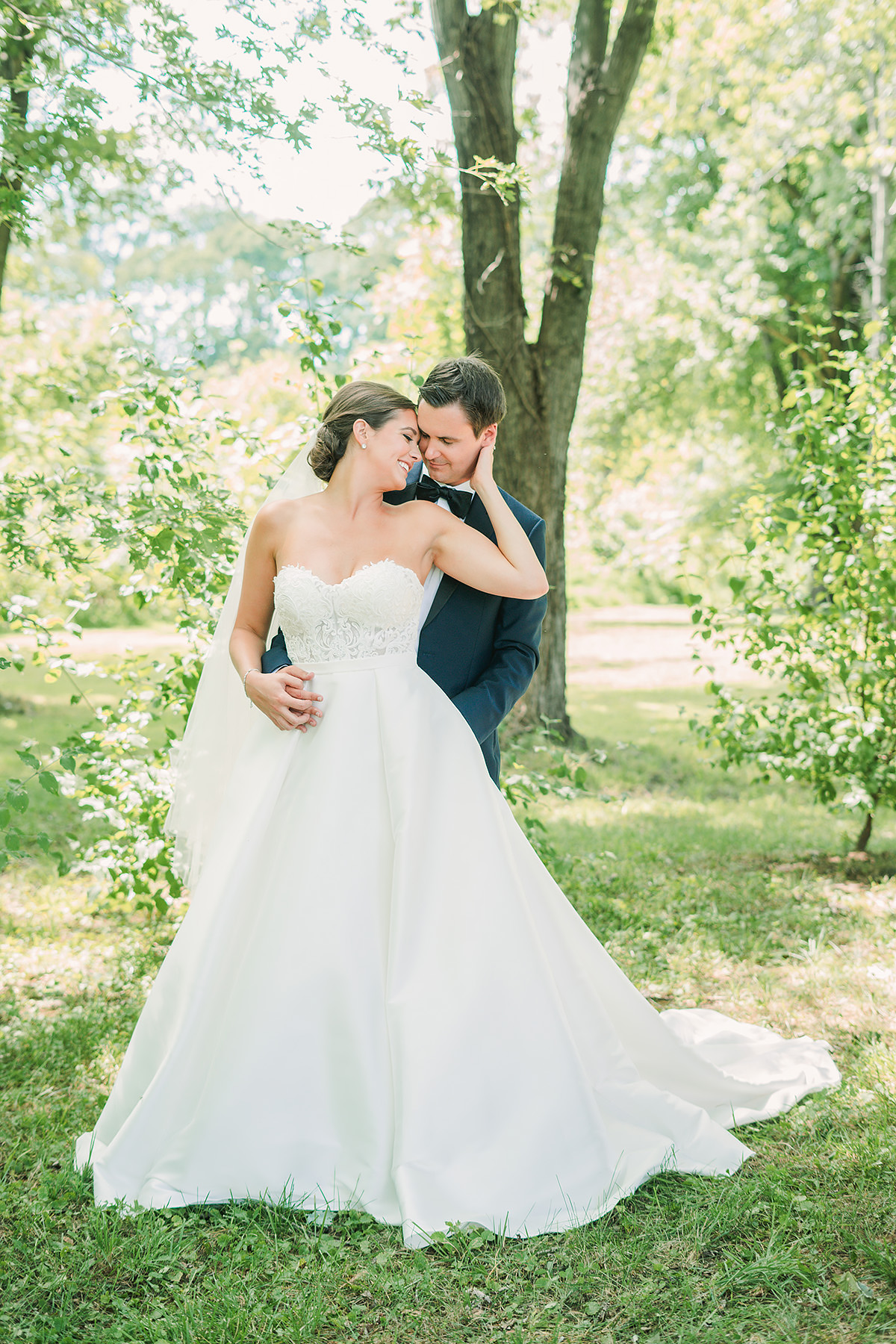 Erin and Joe met in their 9th-grade math class! "We were friends throughout high school and college, however, we didn't begin dating until the fall after we both graduated college in 2013."
Y'all know we love when old friends turn into lifelong lovers!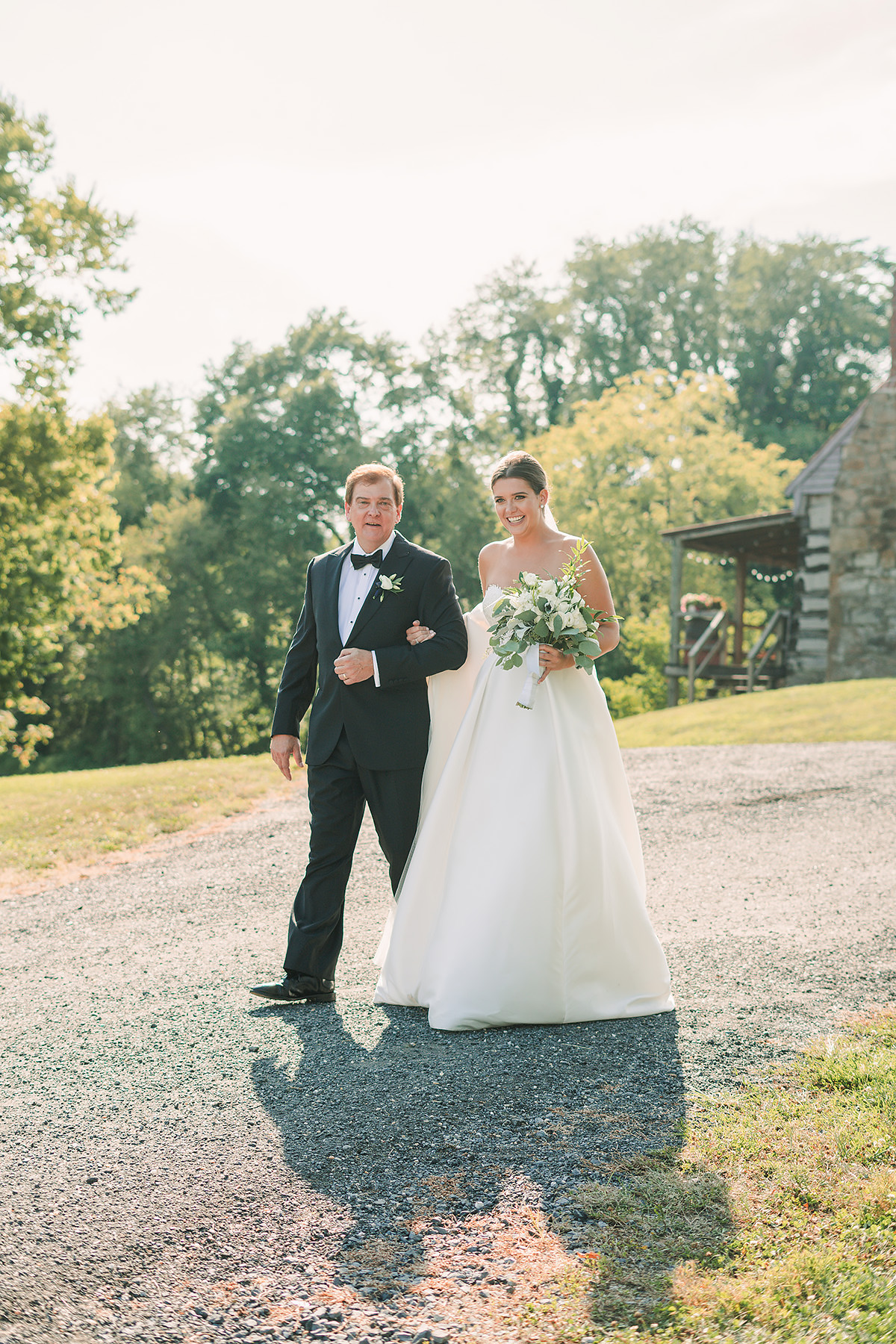 They had their ceremony outside at the Riverside on the Potomac in Leesburg, VA.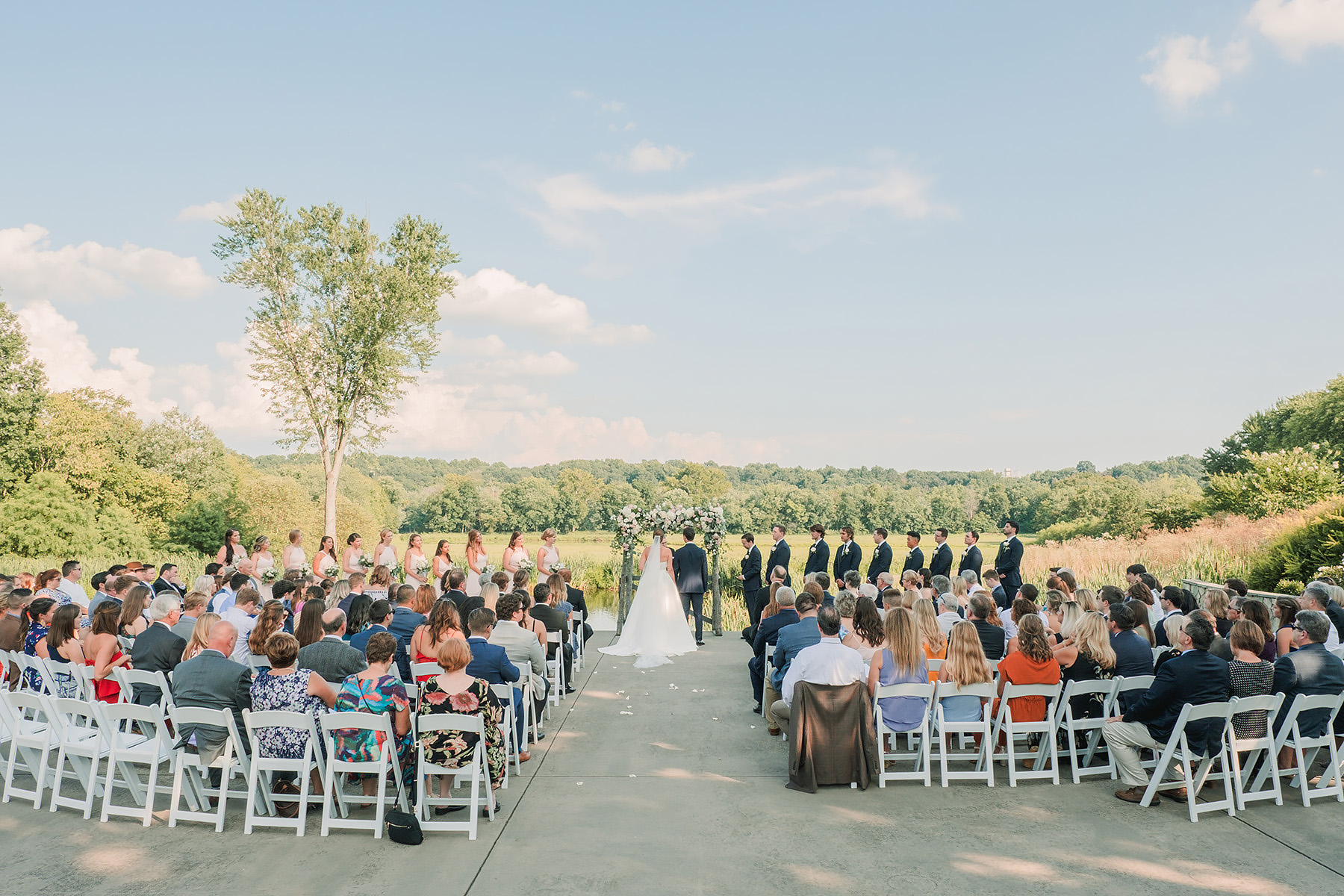 It was a perfect day for celebrating their marriage!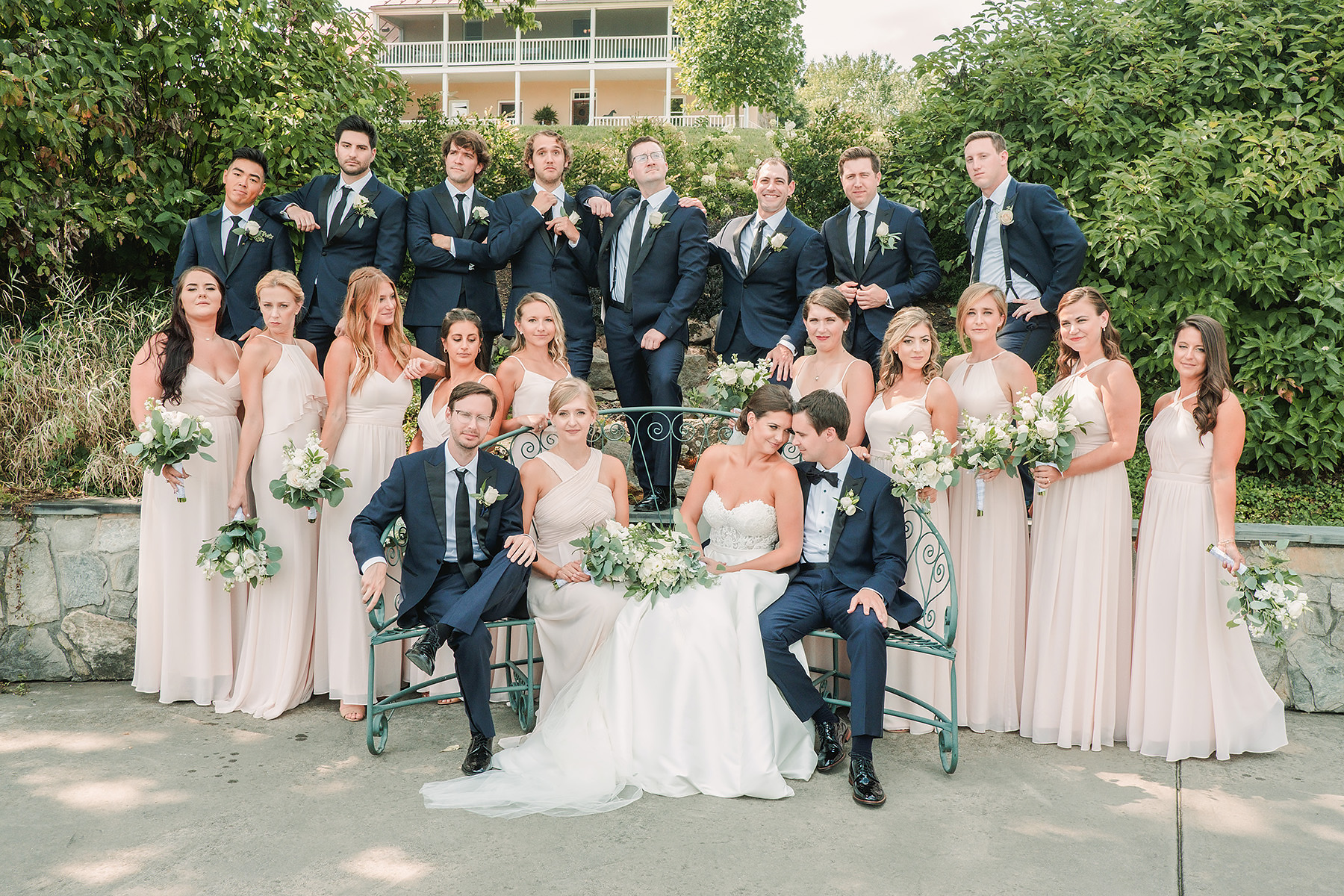 And they had the most glamorous bridal party by their sides for the big moment!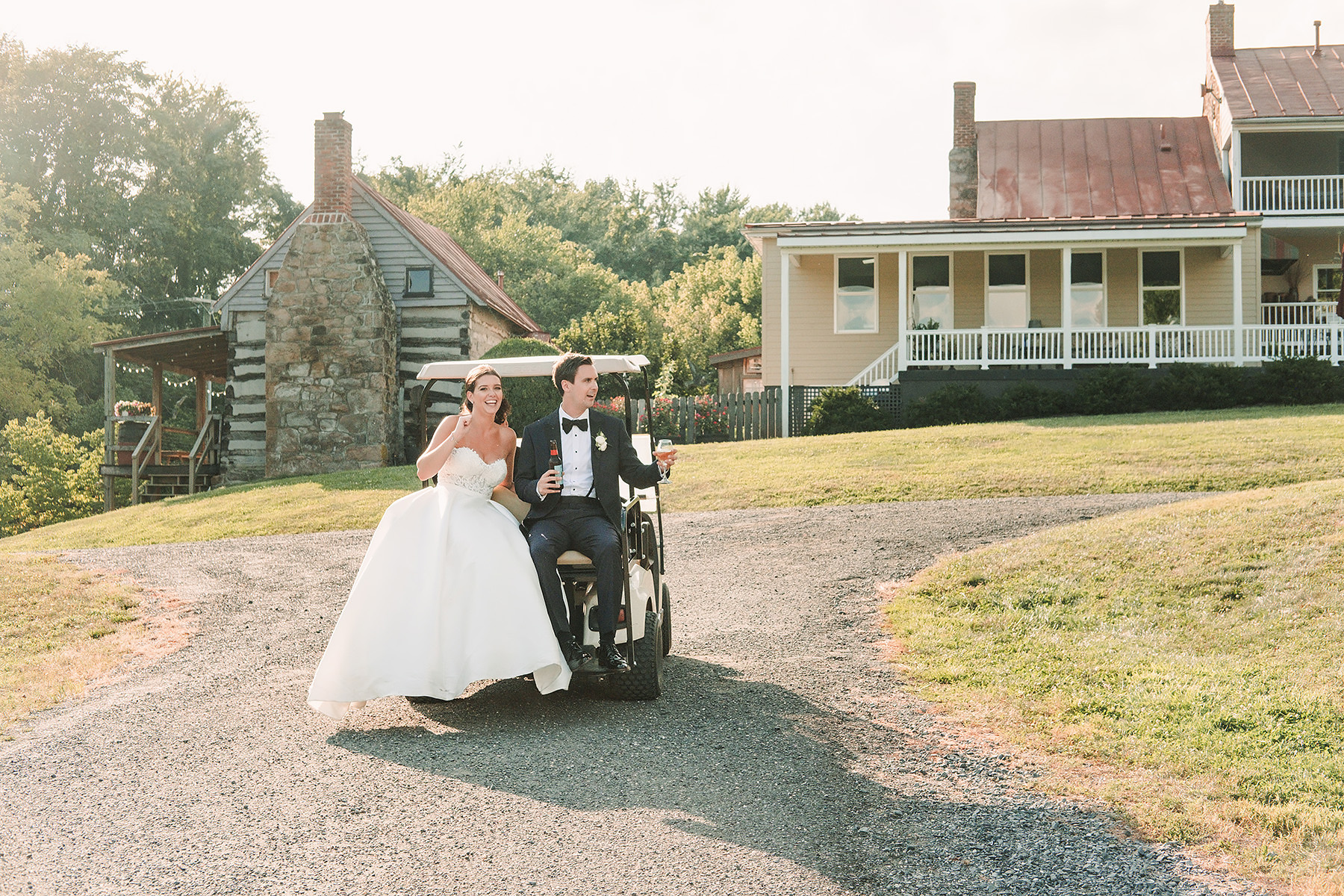 Then they were off to the reception on a golf cart with drinks in hand!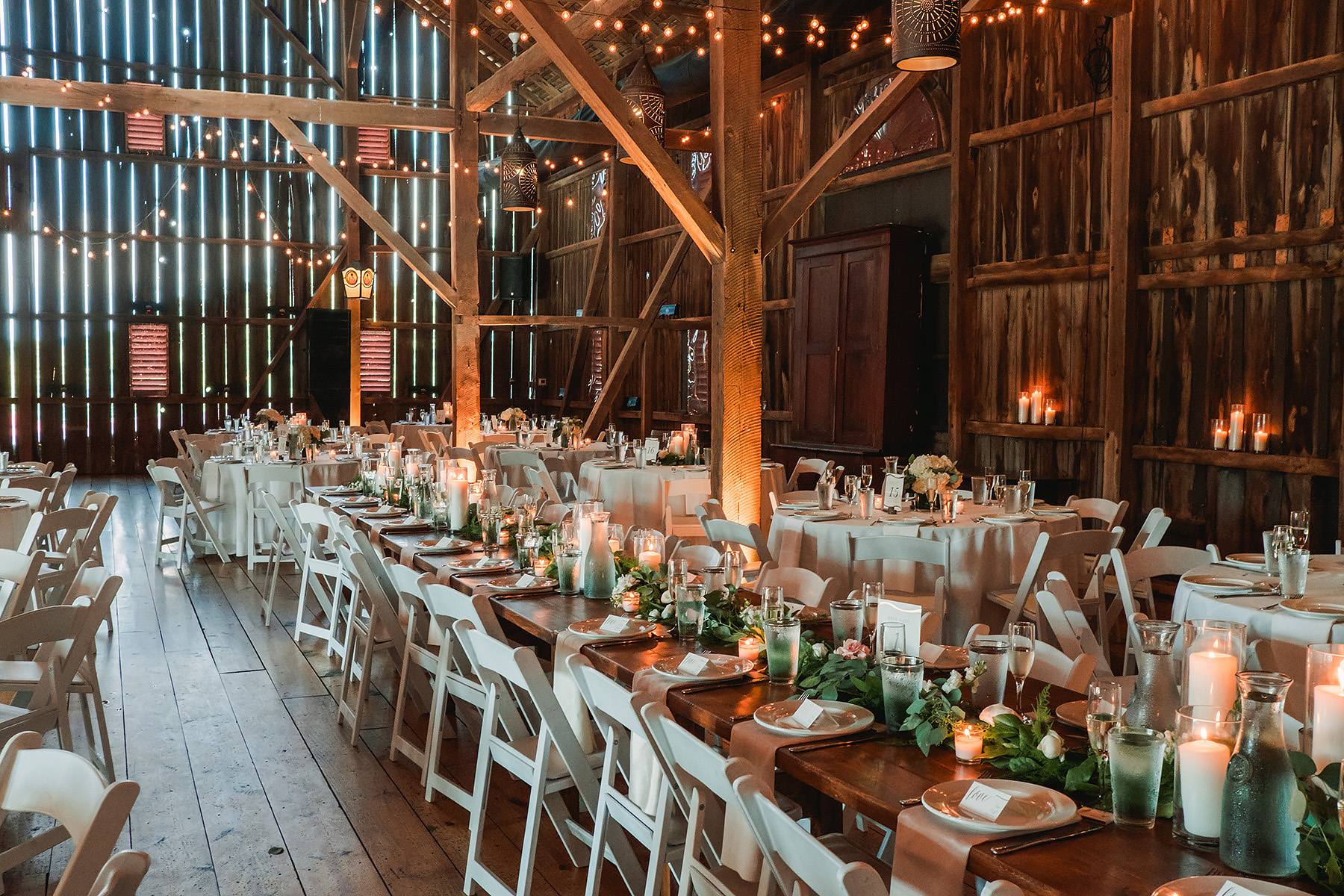 The reception was romantic and rustic and absolutely Pinterest worthy!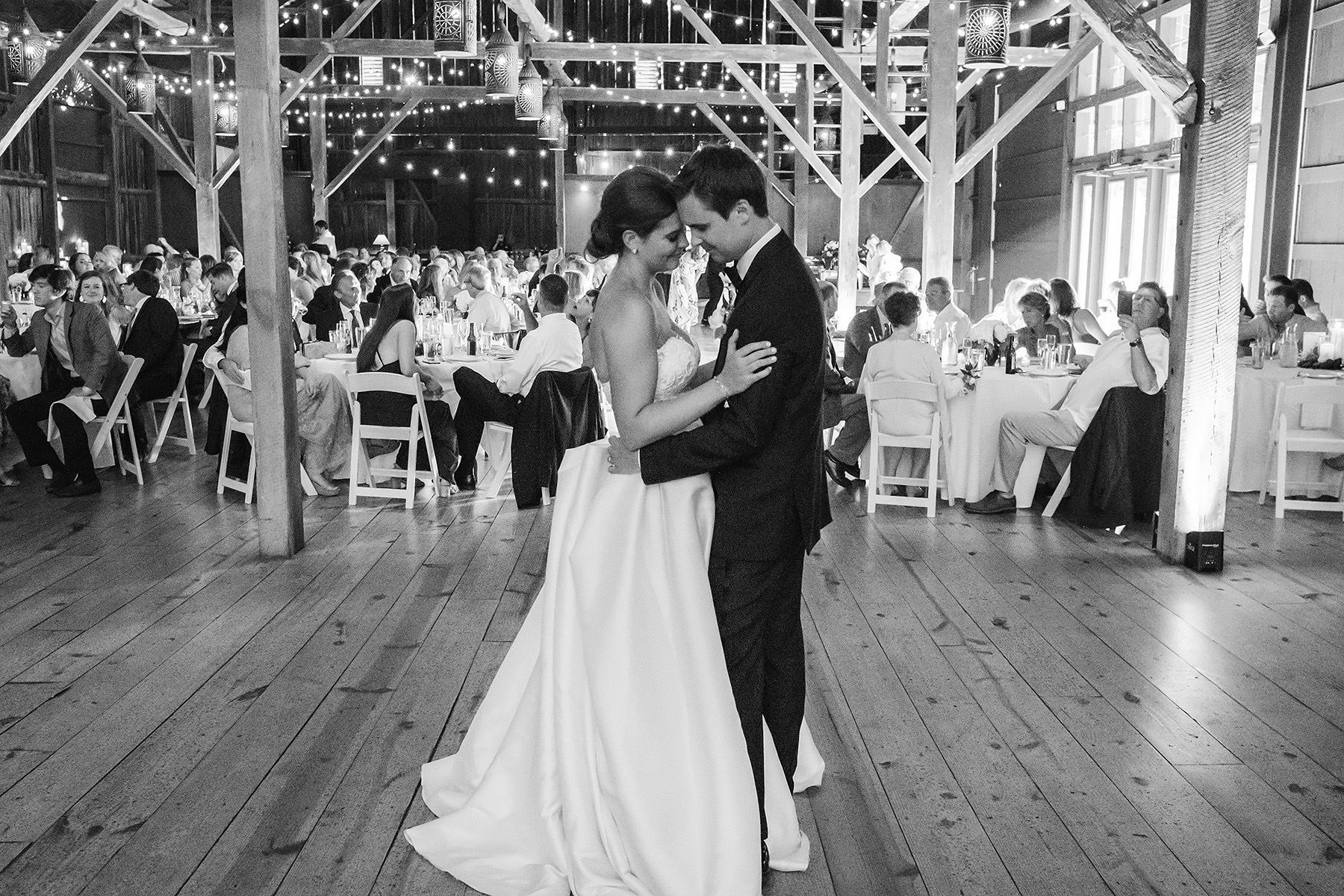 They danced, dined on donuts, and had an evening they'll never forget! Congratulations Erin and Joe!
From the Bride:
What was your favorite detail of the day? "My favorite detail of the day was the flower arch Joe and I got married under. Oscar from Petals to the Metal Florist did such an amazing job on it. I watched him put the flowers on the arch by hand from the house, and it was like watching an artist at work. I had talked with Oscar about what I wanted to the flower arch to look like, but he created something beyond what I could have asked for."
6) What advice would you give to a bride to be? "As a bride, you have a lot of big emotions on your wedding day. You feel joy, happiness, overwhelm, nerves. If I could give one piece of advice to a future bride on her wedding day, it would be to allow yourself to feel whatever arises and let it move through you. Don't fight any of your feelings, lean into them and live in the moment, whatever arises."
Day of Coordinator: Events with Delia-Anne
Food and Rentals: Smokin Willy BBQ
Photographer: James Ton Photography, assisted by Hannah Foster Photography
Flowers: Petals to the Metal Florist
Dessert: Mama's Donut Bites (Food Truck)
Ceremony & Cocktail Hour Music: Sage Jazz DC
Dinner & Reception Music: DJ Mark Maskell
Wedding Dress Purchased From: The Bridal Room (McLean, VA)
Wedding Dress Designer: Stella York
Want to be featured on this weekly online blog? Just email us! Want to be featured in our printed magazine? Just email us! **Being on this online blog does not hinder or guarantee a wedding will be in the printed magazine, both are up to the discretion of the publisher, Angeline Frame. If your wedding has been chosen for print, she will reach out to you directly.** Thank you for following Virginia Bride Magazine! Stay tuned for more weddings and the best Bridal Shows in Virginia!