Fredericksburg Dream Wedding
Fredericksburg Dream Wedding Giveaway
Win a Fredericksburg Dream Wedding!
Here is what is included:

The Dress: That's My Dress Bridal and Prom- Select from one our award winning in- store designers (value $1,500). www.thatsmydressbridalandprom.com
The Venue: Chestnut Hill- www.chestnuthillbnb.com Use of Chestnut Hill for the day of your wedding from 2:30 p.m. until 11:00 p.m. on a Sunday in 2017 to include all common areas and grounds for your rehearsal, bridal pictures, wedding and reception.

Wedding Officiant to perform the ceremony.
State-of-the-art Eureka 60'' x 5 0'' world class E! Span structural reception tent. (The clear span design was developed to meet the latest inclement weather codes and is installed on a hardwood surface that is completely covered with indoor/outdoor carpeting.)
Catering Tent on a paved pad site provided adjacent to reception tent.
Baltimore Cherry dance floor.
8' x 10'' Stage with black fabric skirting for DJ/MC, band or any other entertainment contracted by bride & groom.
Tent lighting and power source to include crystal chandeliers.
Special effects lighting with multi-switch control panel.
Dinner tables and Chiavari chairs (your choice of configuration) will be provided, erected and disassembled.
Quality floor-length table linens and napkins provided for all tables.
White ceremony chairs will be provided, erected and disassembled.
Porta Lisa luxury portable restroom facility.
Audio equipment for wedding march and background music. System also includes handheld and lapel microphones.
Valet parking or shuttle service to include off-site parking. Generally, valet or parking attendants will be utilized at weddings with attendance of less than 100 guests and shuttle service will be used for attendance of more than 100 guests.
Exclusive right to reserve accommodations for bride & groom and guests on your wedding night at Chestnut Hill for an additional fee. If this option is exercised, the entire house must be rented in conjunction with any of our wedding packages.
This package can be utilized for up to a maximum of 150 people to include the bride, groom and wedding party.

Catering Package: Clearwater Grill- Choose from our Formal Dinner Buffet Package (two entrée package) for up to 75 guests. Additional guests will be charged the price of the dinner package that you choose. Clearwater Catering will provide all chefs, servers and bartenders for the event. Includes all non -alcoholic beverages and ice for up to 75 guests to include iced tea, sodas, water and decaffeinated coffee. All alcoholic beverages will need to be purchased through Clearwater Catering. www.clearwatergrill.com
Wedding Cake: Simply Sweet – A three tier cake that will serve up to 100 guests. Your choice of Buttercream or Rolled Fondant, two cake flavors and your choice of a filling. This free offer includes a free basic design, items such as handmade bows, flowers, etc. will incur an additional cost which will be discussed at time of consultation. www.simplysweet2001.com
Wedding Favors: The Icing, individually boxed – monogrammed  cookies- The Icing Cakes- www.theicingcakes.com
Photography: Matthew Thwing Photography- 8 hours wedding day coverage, high resolution photographs provided on a disc with up to 700 fully processed images. Print Release www.matthewthwingphotography.com
Day of Wedding Planner: Sweets and Soirees- . Regularly scheduled in person consultations. Unlimited telephone/email consultation, direction at the rehearsal and ten hours of day of service. www.sweetsandsoirees.com
DJ: Music for reception – Classic Hits Entertainment
Photo Booth: Candid Expressions- Unlimited Color and Black and White Photo Strips, Fun Props, Elegant Scrapbook, Fits up to 10 guests in a Private Fully Enclosed Booth ,Studio Professional Lighting, Beautiful studio back drop. www.candidexpressionsphotobooth.com
Financial Planning Package: First Command Financial Services- Complete financial advice and planning. www.firstcommand.com/Advisor/JessShaulis.htm
Limousine Service: Anytime Limousines-Three hours of Limousine service in a stretch limousine. www.anytimelimova.com
Wedding Night Accommodations: The Hospitality House- One night stay for the bride and groom in a deluxe honeymoon suite and breakfast for two. www.fredericksburghospitalityhouse.com
The Honeymoon:  Bangkok  Four night stay at The Luxury Sofitel Bangkok Sukhumuit Hotel. Includes daily breakfast, one romantic dinner for 2, and a couple's spa treatment. Airfare is not included. Must have valid passports. www.sofitel–bangkok–sukhumvit.com
Wedding Feature: Virginia Bride Magazine- The wedding featured in Virginia Bride Magazine's Real Virginia Weddings. vabridemagazine.com
















---



This year's Fredericksburg Dream Wedding Winners: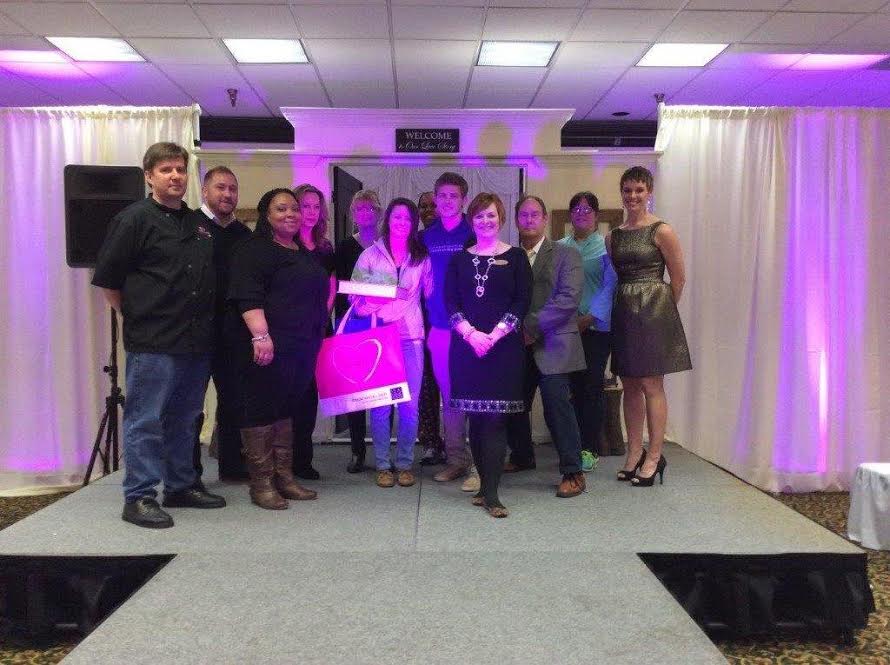 Congratulations to Kassidy and Zane who won the Fredericksburg Dream Wedding Package on January 10, 2016.
Pictured; Center – Fredericksburg Dream Wedding winners with Virginia Bride Publisher.
Dream Wedding sponsors from left Front- Clear Water Grill Catering, Sweets and Soirees
Front- Right- Classic Hits Entertainment, First Command Financial
Back row from left- Matthew Thwing Photography, Chestnut Hill Bed and Breakfast, That's My Dress, Simply Sweet and The Icing.
Past Fredericksburg Dream Wedding Winners: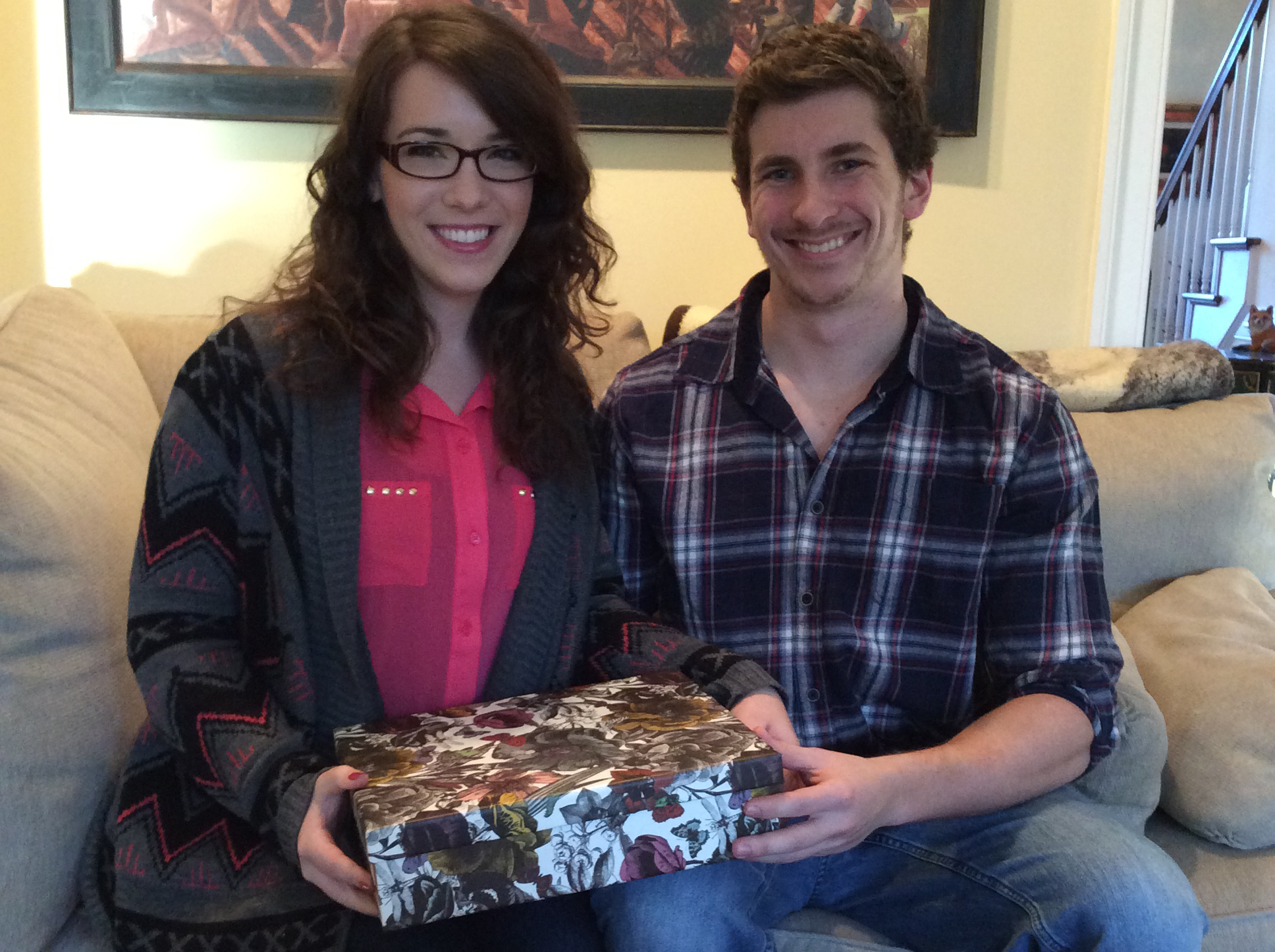 Congratulations to Amanda and Andrew the winners of the 2015 Fredericksburg Dream Wedding Giveaway made possible by Virginia Bride Magazine and the Dream Wedding Sponsors.
See what they won here.
Contest Rules and Regulations:
MUST BE A VIRGINIA RESIDENT IN ORDER TO ENTER AND BE ELIGIBLE TO WIN Must be 18 years or older to enter. There is no purchase necessary to enter contest. Only couples who are engaged to be married may enter to win and must be planning a 2017 wedding. Please do not enter if you are not planning to be married in 2017. Only serious couples who would like to win this wedding should apply. You should not enter if you already have the services in this package as you cannot change or substitute any services offered in this giveaway. The wedding will take place in Fredericksburg on a Friday or Sunday per the guidelines of the wedding venue location. The winner of this contest must agree with all participating vendor's guidelines and contracts and be willing to have the wedding based on the vendor's availability and schedules This giveaway package cannot be transferred and has no cash value. There are no substitutions on any of the services offered in this package. The contest ends on January 10, 2016– the winner will be randomly selected at The Greater Virginia Bridal Show on January 10, 2016. Must be present to win. In order to be eligible to win, you must Like us on Facebook and Follow us on Instagram.