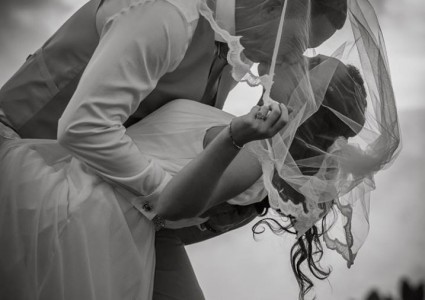 Our approach to wedding photography is that of a storyteller. We are committed to telling your story as it happens, capturing the essence of your day in an unobtrusive manner.
As a revered storyteller, Greg's attention to detail is impeccable. Greg and Lisa Poland get to know you as a couple, learning about the dynamics and foundation of your relationship, from their very first meeting with you, through the engagement shoot, up to the wedding. They convey every emotion, every laugh, every tear that shapes your day.
Letting events unfold naturally, Greg and Lisa have the uncanny ability to capture the flowing magic of your wedding, this allows them to be a part of a scene, as it happens – without interrupting real emotion. Their fun and relaxed approach will make your day as memorable as his timeless images.
We take the photos that make your friends jealous whether on a tropical beach in the Florida Keys or in your home town