Hunter Ridge Estate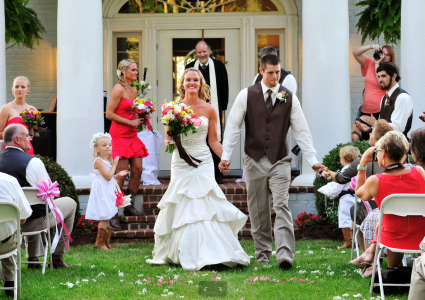 Hunter Ridge Estate is a breathtaking Wedding Venue situated among the mountains and farmland in beautiful Swoope, Virginia. This historic Virginia home was built in the 1800s and now serves as an exquisite wedding venue, featuring 4 bedrooms, a full kitchen, bridal suite, living room, and limitless views. Hunter Ridge Estate provides for an incredible wedding day experience while also serving as a beautiful and memorable stay for your wedding weekend or extended stay.
The photographic opportunities are around every corner…from the grand staircase to the custom finishings throughout the home…not to mention the amazing mountain views! 
Swoope, VA is just minutes from Historic Staunton, Virginia where you'll find one of a kind restaurants, shops, and attractions – including the National Shakespeare Center.
Hunter Ridge Estate…a Working Farm with Southern Charm. Simply Amazing!