Styled shoots are a creative way for photographers, stylists, and other wedding pros, to show off their talent and visions to inspire readers for their own wedding planning.
Today's styled shoot focuses on amethysts and soft colors to create a garden elopement.
Amethyst Magic– Photographed by Megan Weckter Photography
The Backstory :
Accented with subtle amethyst and soft blush tones, the shoot included fresh florals, rose gold accents, custom-made watercolor stationery, decadent chocolates, a romantic couple, and a darling bridesmaid. Planned as a whimsical garden elopement, this ethereal shoot was accented with soft tulle and vibrant colors spring-like colors.
Wedding Cake: The four-tiered wedding cake embraced a modern and elegant look. Tiers separated by a glass cylinder filled with fresh florals, the simplistic, fondant covered cake was accented with soft purple and gold decorative designs shoot took place at the beautiful Museum of the Shenandoah Valley (MSV) in Winchester, Virginia. Surrounded by seven acres of formal gardens, the Museum's Glen Burnie House dates to 1794 and is a Georgian-style brick house listed on the National Register of Historic Places. The formal landscape includes parterre, knot, Asian, rose, statue, and spring gardens. Stone walkways, a tea house, water features, natural limestone outcroppings, and a formal Pink Pavilion with a fountain courtyard make this one of the Shenandoah Valley's most unique and elegant outdoor spaces.
Florals: Lavender roses, scabiosa, clematis, ranunculus, sedum, love in the mist, and a variety of greenery.
The guest tables were surrounded by fresh florals, hand-died table runners, custom-made chocolates, and rose gold geometric boxes.
Chocolates: Decadent chocolates adorned an antique golden tray. The chocolates were made in soft purples and pinks and included floral and gem-based decorative pieces.
Bridal Details: Custom-designed stationery was created showcasing soft purple and blush pink watercolor florals.
Rose Quartz Place Cards: In addition to raw amethyst, gold calligraphy was added to rose quartz pieces to act as stunning place cards for the bride and groom.
Sweetheart Table: The sweetheart table was set in the blooming rose garden. It was decorated with purple-toned glassware, modern china, watercolor menu cards, fresh florals, and hand-died table runners.
 What We Love: 
The soft, lovely colors of this shoot, mixed with the stunning backdrop of the garden is totally romantic in every imaginable way.
Check out the delicate watercolor touches on the invites, we just can't get enough!
Every part of this shoot was carefully thought out to make one feel as if they stepped inside a fairy tale wedding.
Not to mention the glass dome nestling delicate flowers, incorporated with the wedding cake, is so cute!
Simply a magical setting with beautiful touches!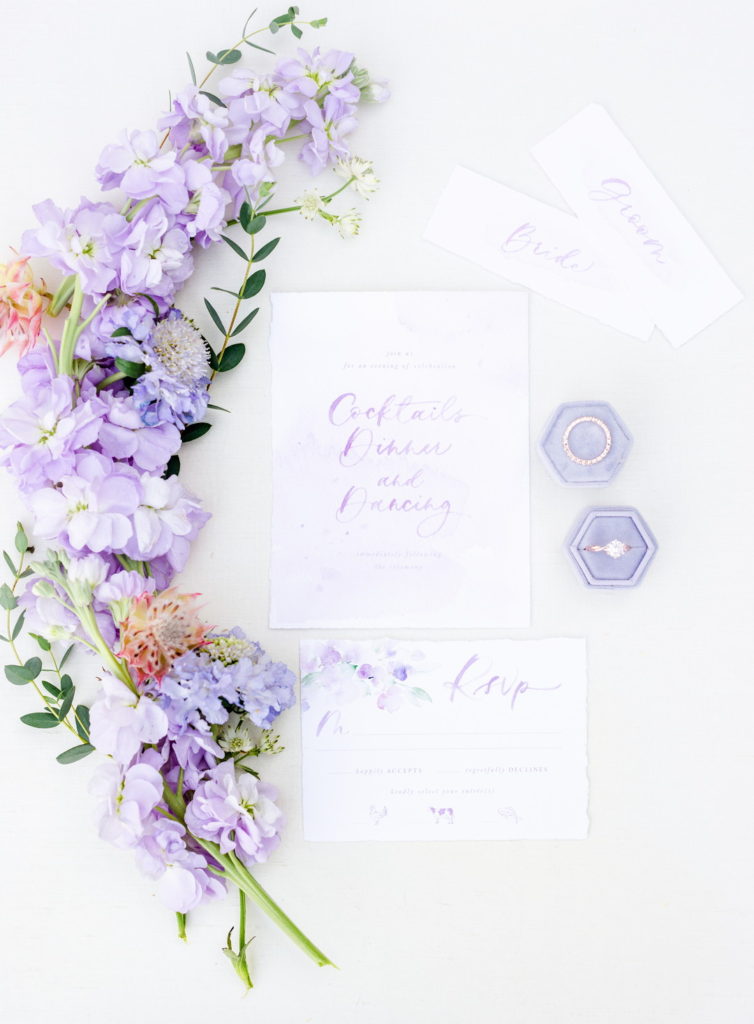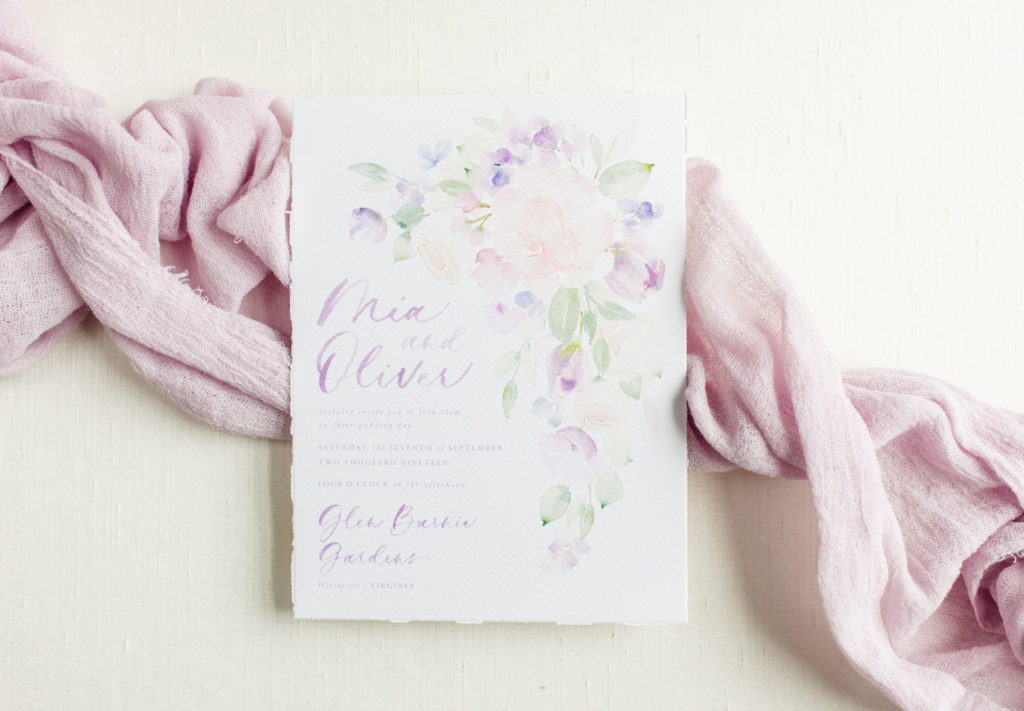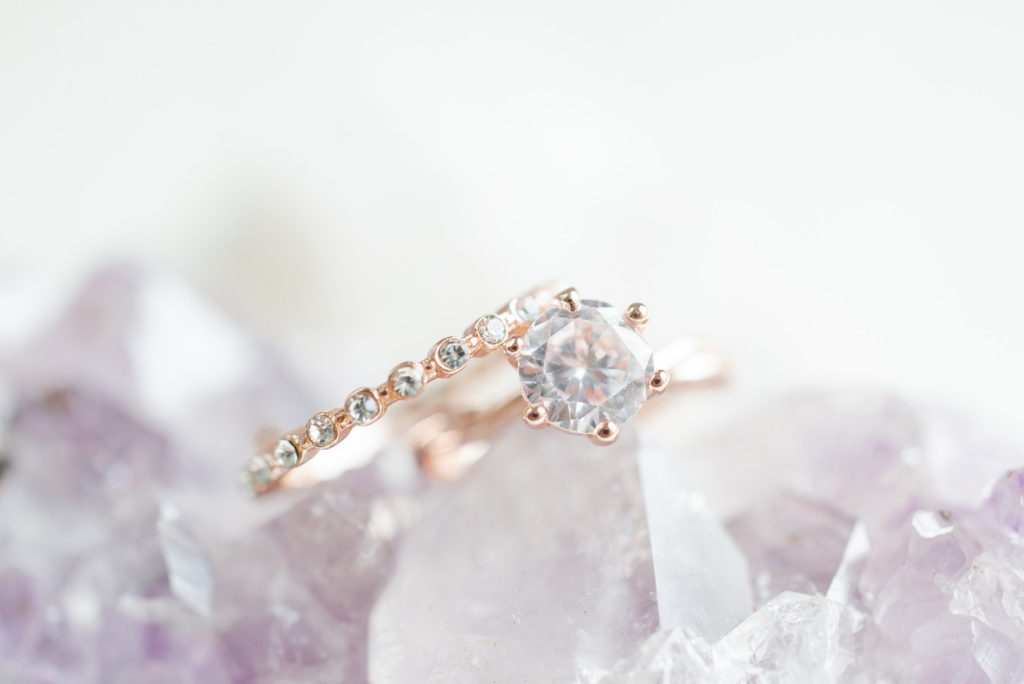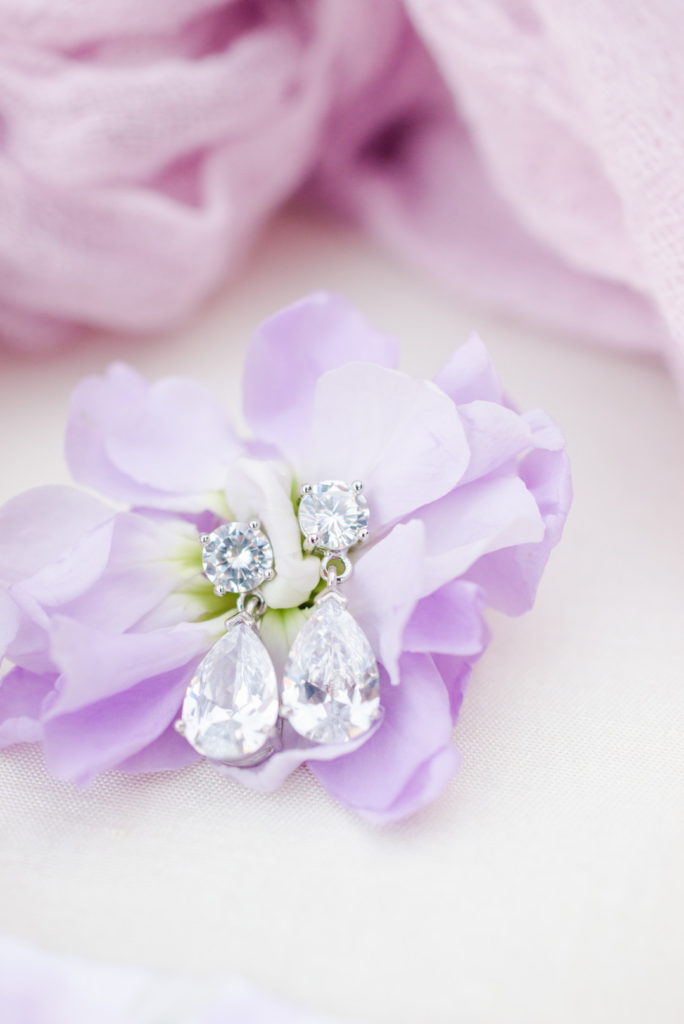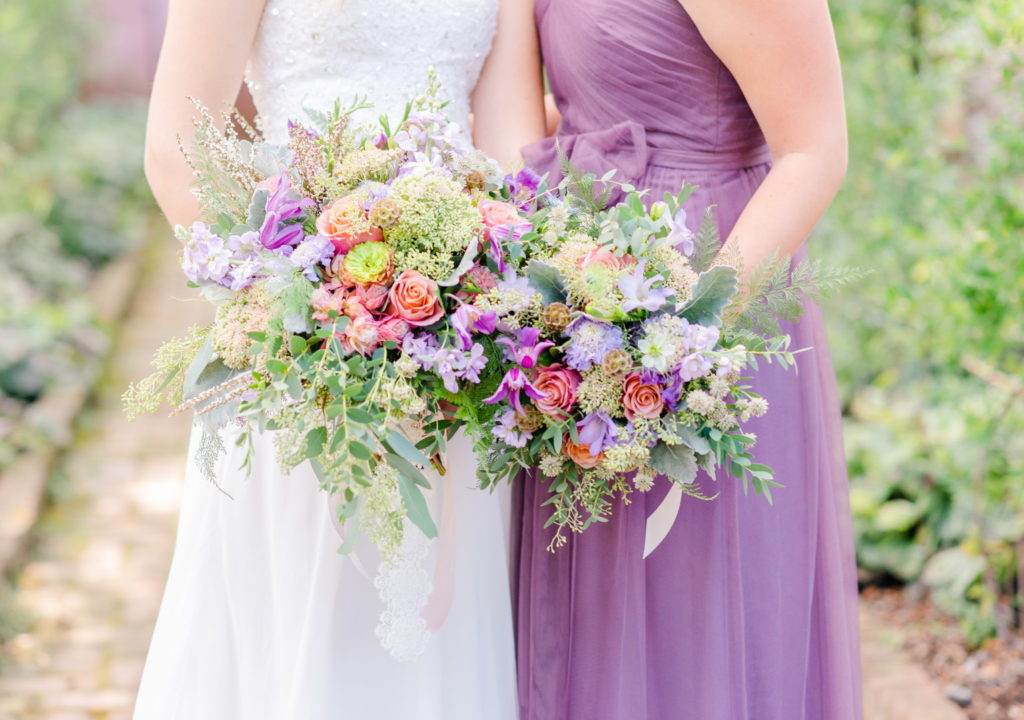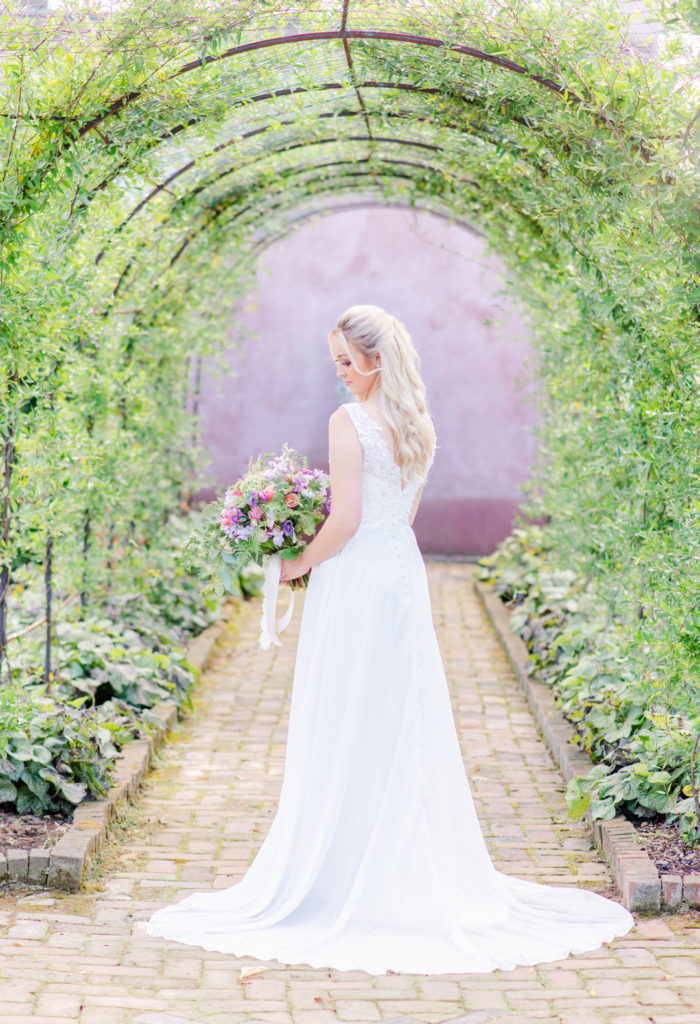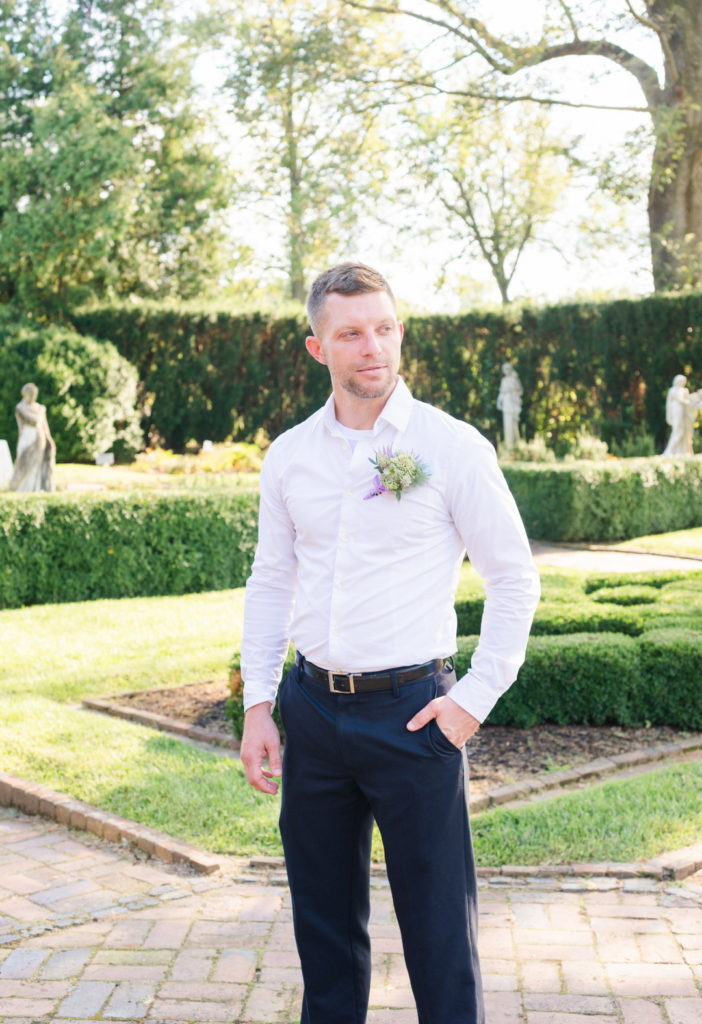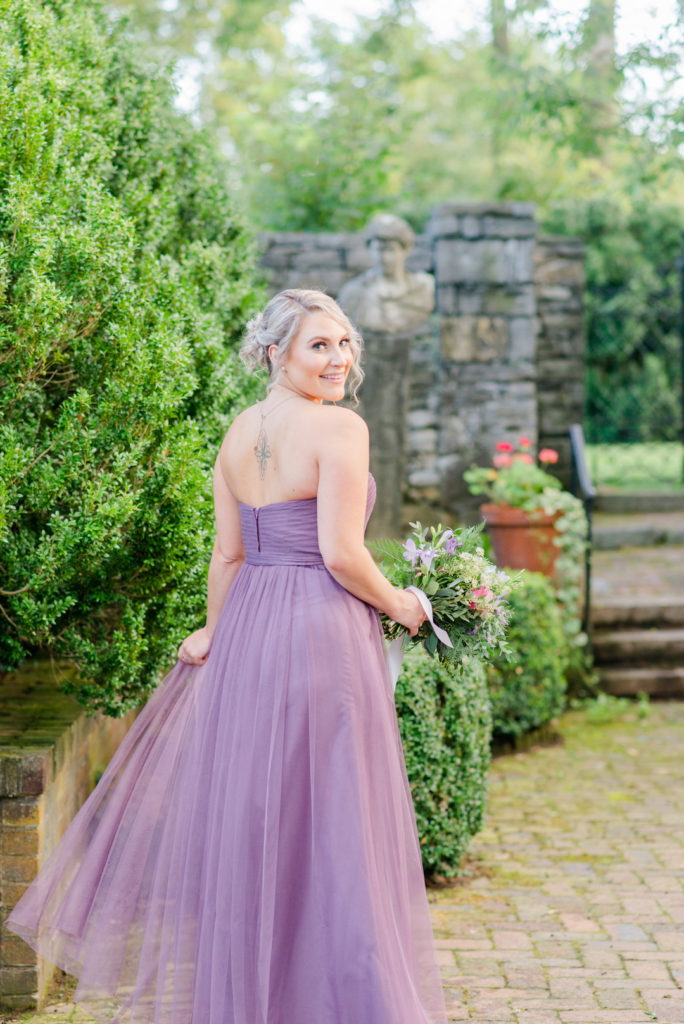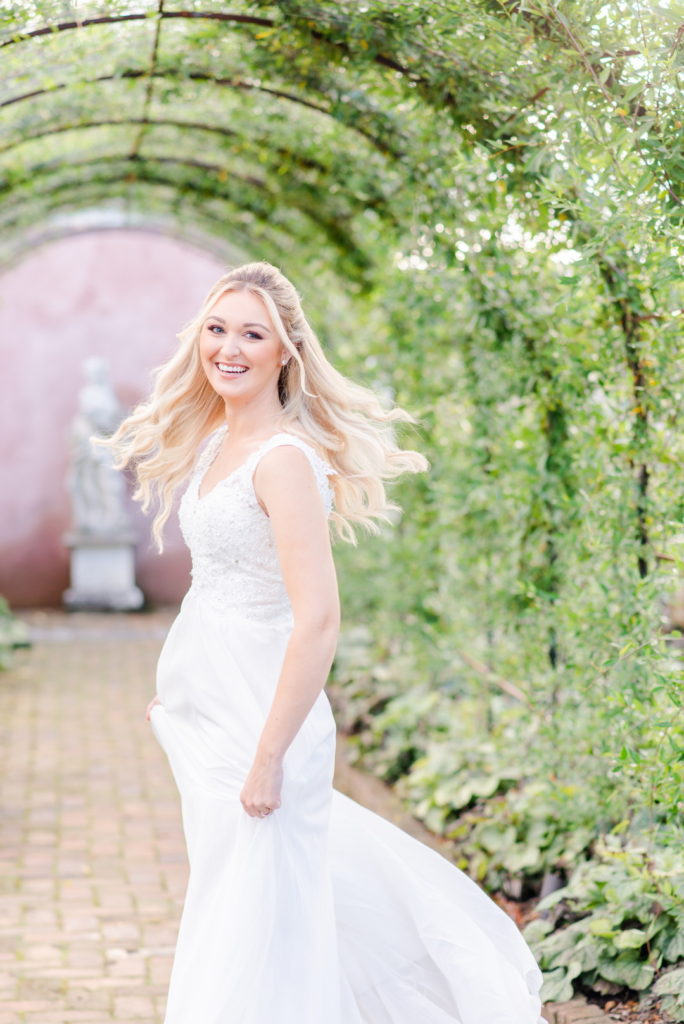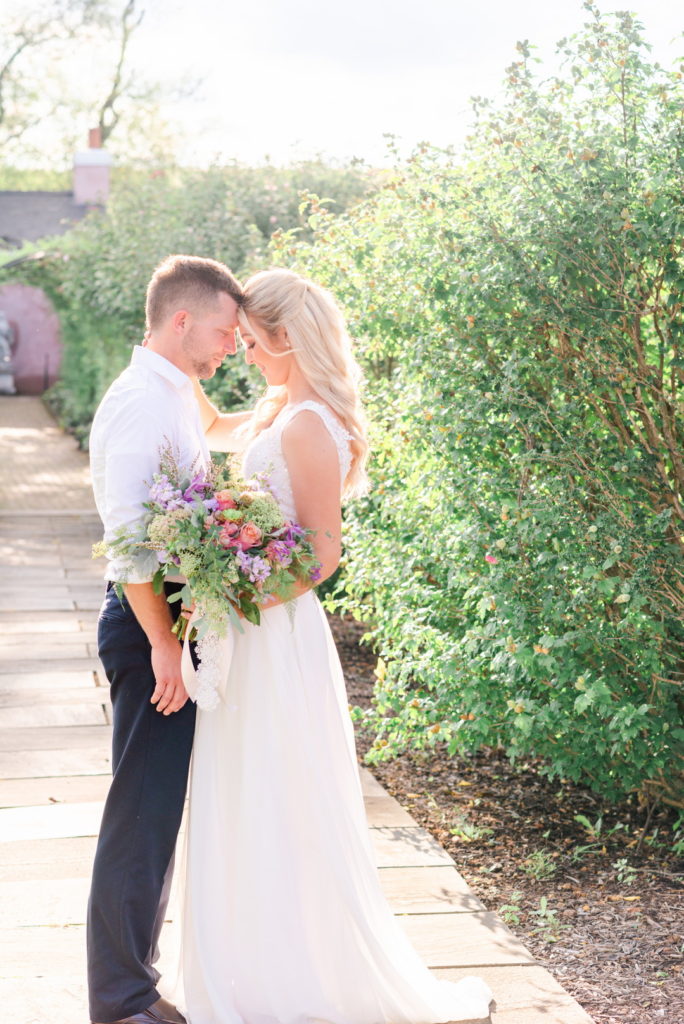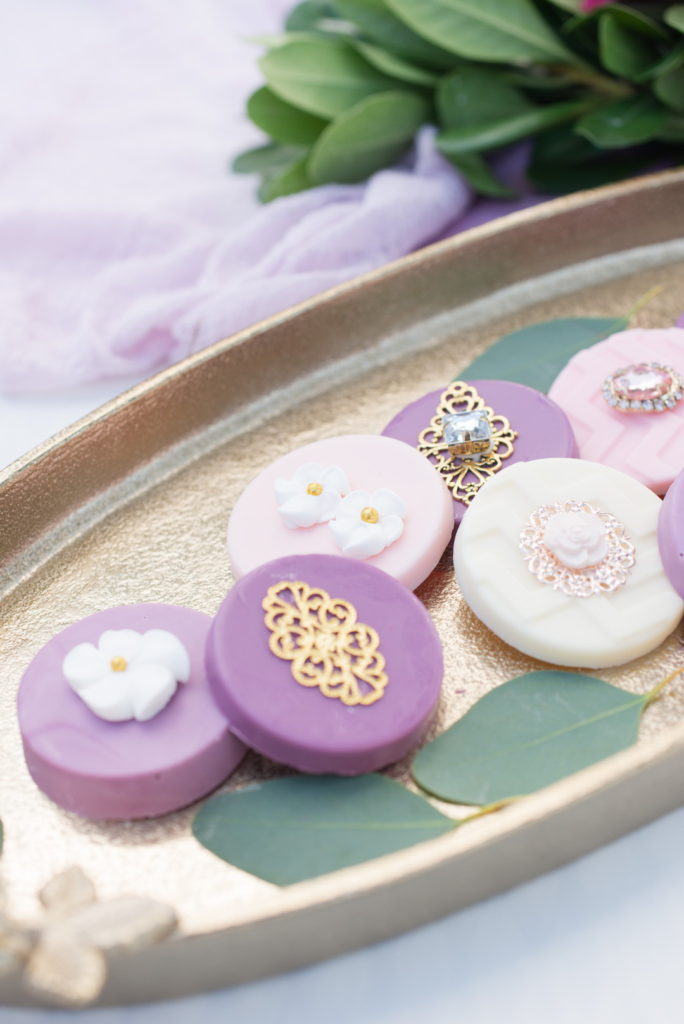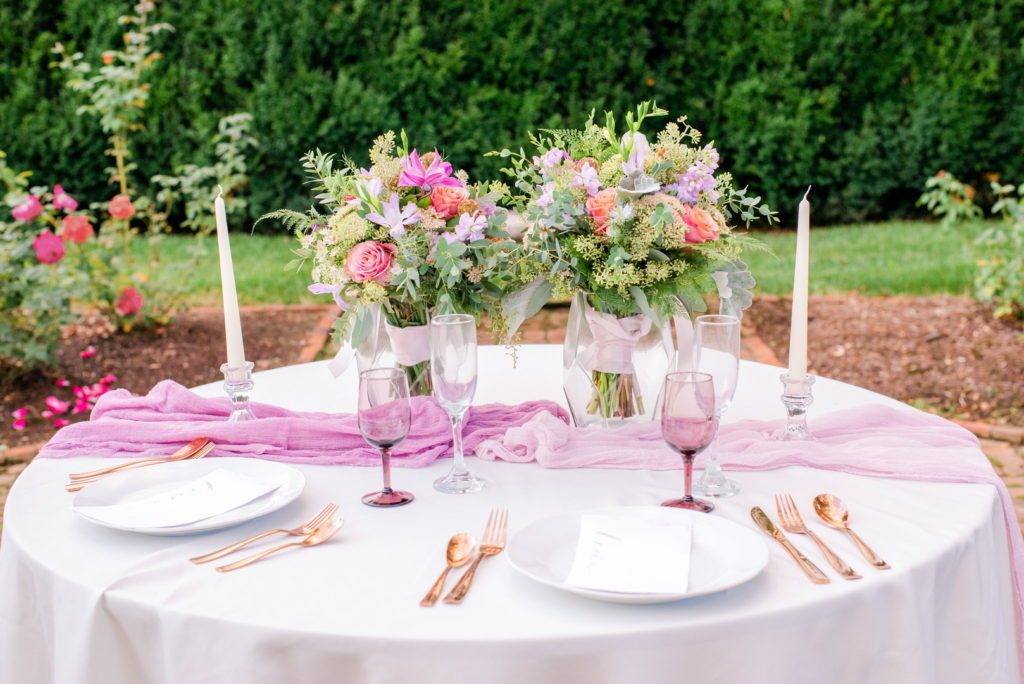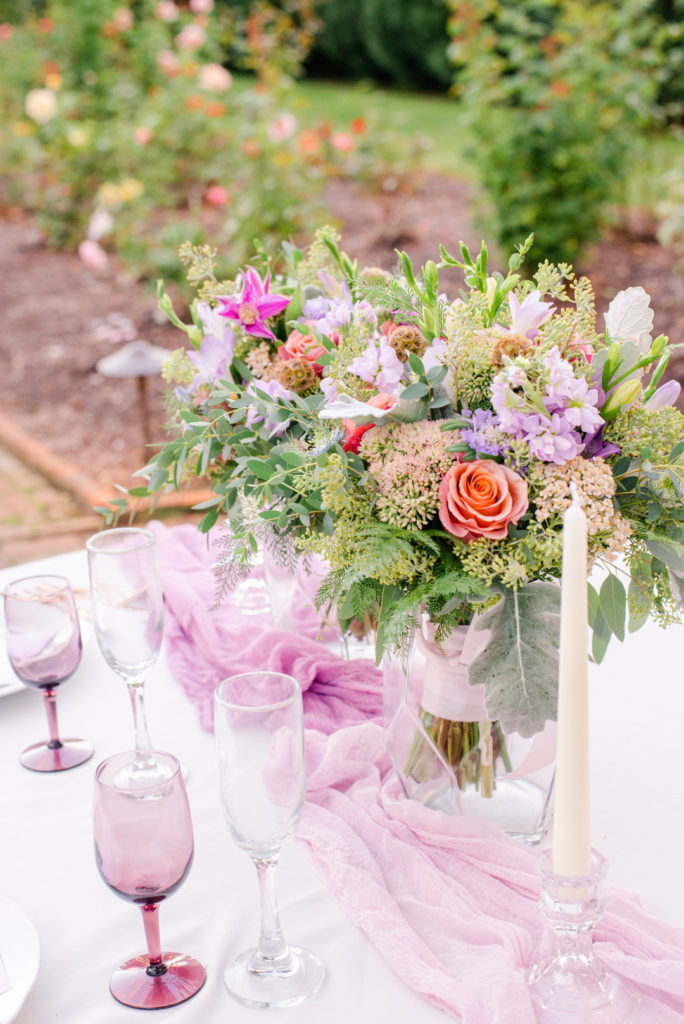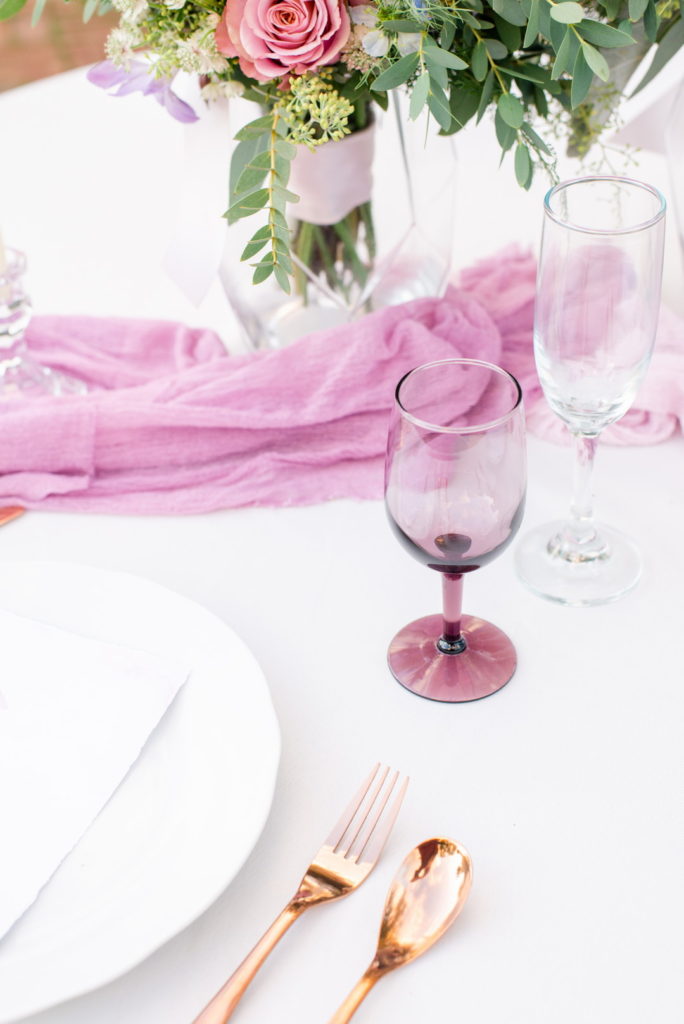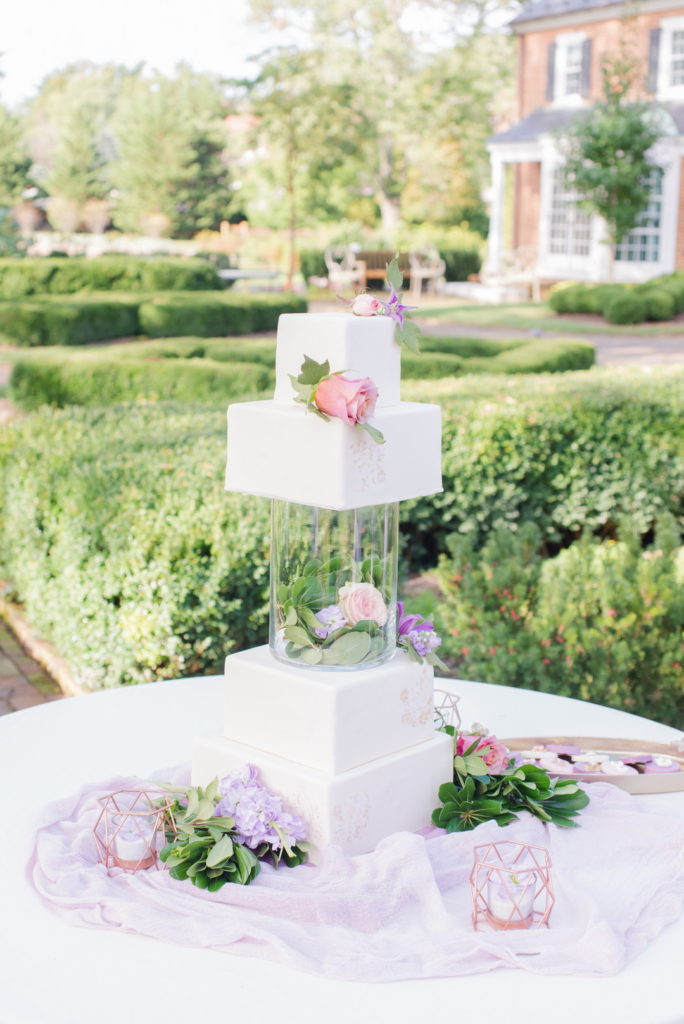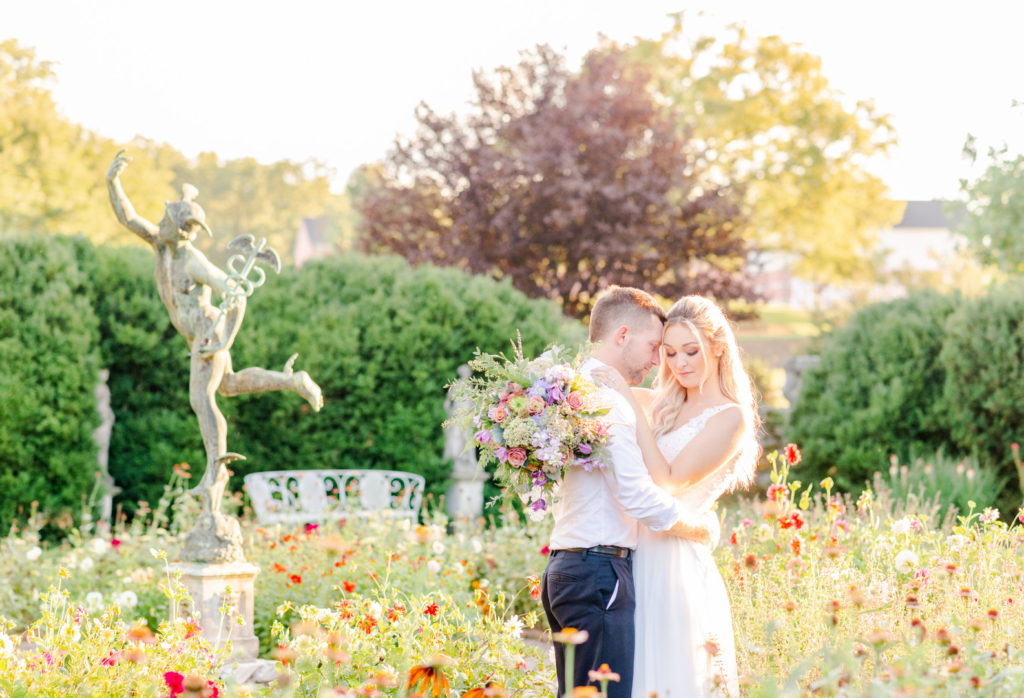 Sources: