Southern Hospitality (Glenward Gates)
Southern Hospitality (Glenward Gates)
Southern hospitality and elegant charm exude from the stately home and grounds of Glenward Gates. This beautiful setting is perfect for a bride who longs for a refined outdoor wedding.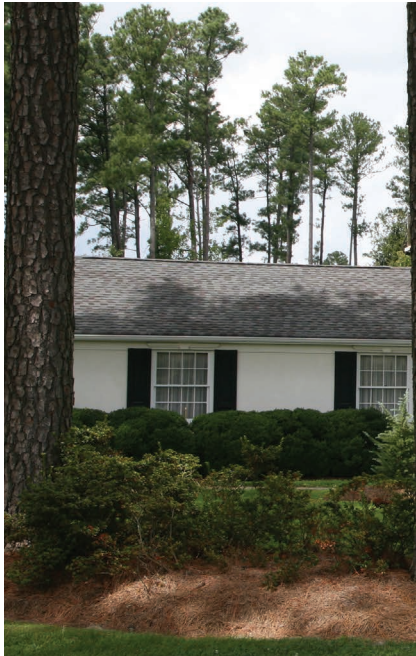 Located in central Virginia, between Petersburg and stony creek, glenward gates is a lovely estate with botanical gardens nestled between fields of farm and timberland. this stunning colonial home creates a majestic scene with its grand column veranda – a charming stage for a bride and groom on their special day. Just as inviting, one feels drawn to the impeccably groomed grounds, with many delightful spots to showcase an alfresco wedding.
Glenward Gates is the family home where carol chappell and her late husband, glenn, raised their family. the estate "accidentally" became a wedding venue, as rave reviews traveled by word-of-mouth about their family's weddings. stories of wonderful celebrations began to draw requests from friends of family and then from friends of friends about hosting weddings. the chappells began to feel that god wanted them to share their beautiful home, glenward gates, with others.
With an eye on blessing new couples and their families, the chappells set out to add amenities to the property so that guests would feel welcome and well taken care of throughout their visit. glenward gates now provides facilities for up to 1,000 guests to relax and enjoy their visit: comfortable areas for the wedding party to dress and spend time together, a catering kitchen, lighting for evening weddings, a limo golf cart to accommodate disabled guests, six restrooms, three bar facilities, a full electric keyboard, and parking. Parking attendants are provided to give a warm welcome to guests upon their entry into glenward gates.
The colonial-style grounds incorporate elements of italian and grecian landscaping. the perfectly groomed botanical gardens feature several fountains, a 20-foot waterfall, and a fish pond. Beautiful boxwoods, azaleas, rhododendrons, and roses are interspersed with italian sculptures.
The picturesque front veranda of the home, the magnificent waterfall, the stunning limestone fountain, and the lion head fountain, are among the numerous options which serve as splendid settings for a bride and groom to exchange their vows. With so many grand focal points in which to frame their wedding ceremony, brides struggle to choose their favorite spot.