Many '90s and early 2000s wedding styles are making a comeback for the 2023-24 wedding season. Pinterest is full of '90s iconic hairstyles, dress shapes, and accessories accomplished in a more modern way.
Hairstyles
Wedding hairstyles in the 1990s were all about volume and curls. High bun updos with cascading curls or half up styles with extravagant headbands were very popular. For 2023, we're beginning to see high updos become popular again with face framing pieces.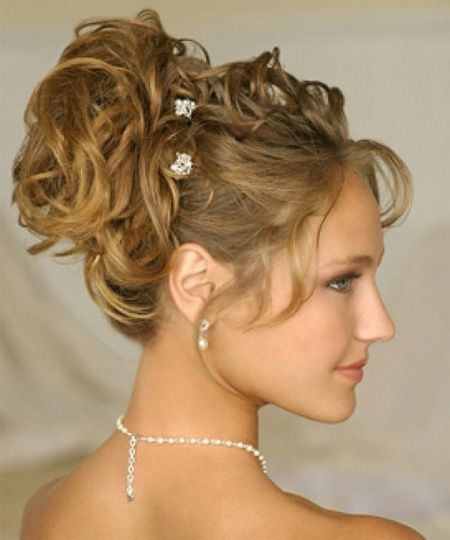 Disposable Cameras
Monica and Chandler's wedding episode on the popular sitcom Friends popularized disposable cameras at weddings when it aired in 2001. This is yet another trend that's making its way back into popular culture in 2023. With the onset of phone cameras, disposable cameras faded into the background until recent years when many Millennials and Gen-Zs covet the unique photo quality only available though film. Couples are providing disposable cameras for their guests to capture the night in a unique way.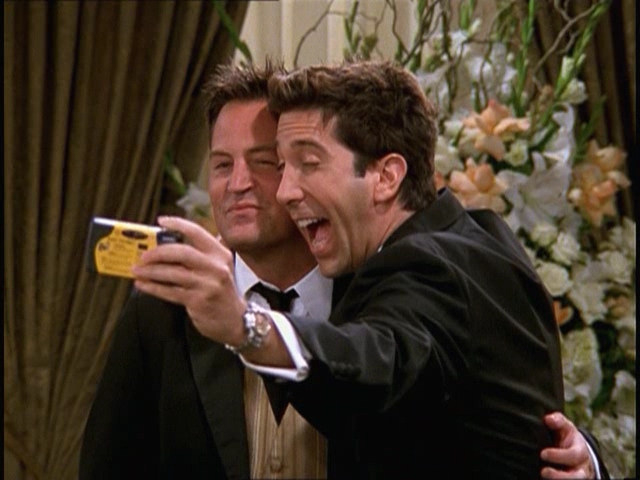 Yellow Gold
Yellow gold jewelry, a true classic, was very popular in the 1980s and '90s, but faltered in comparison to white gold, platinum, and rose gold in the 2000s and 2010s. In more recent years, yellow gold has made a comeback as a classic choice for brides.
Bridal Gloves
While the style of the gloves themselves have changed since they were trendy in the '90s, bridal gloves are back! Satin feather gloves, like pictured below, and sheer pearl accent gloves are very popular for chic 2023 brides.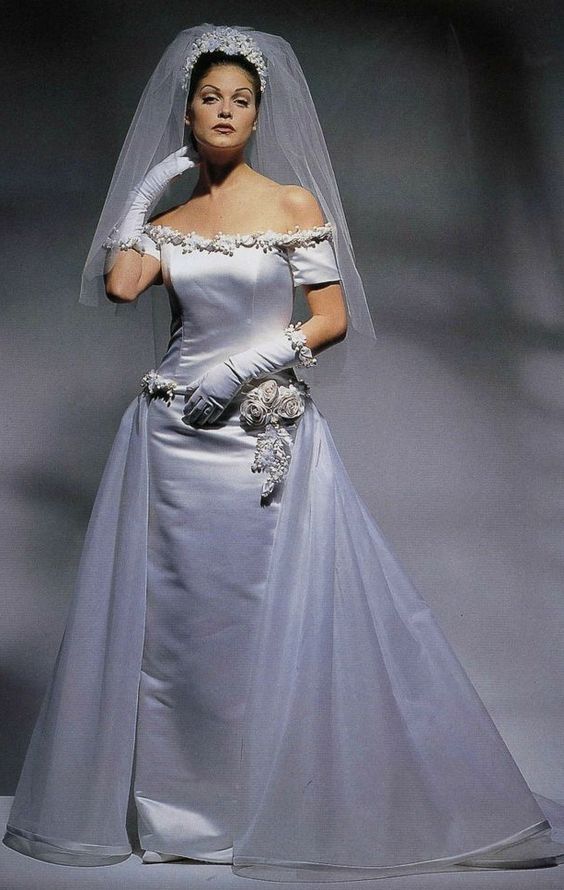 Dress Styles
Puff Sleeves
It's no secret that puff sleeves were THE style for wedding dresses in the 1990s, but it might surprise some that this trend is being seen again in the 2020s. Wedding dress styles depicted in pop culture, like in Becky and Jesse's wedding episode in the Full House series that aired in 1991, show exactly what the style was then. Some modern dresses, like the one shown below, have the full-blown sleeves, while other dresses are more subtle with long-sleeve sheer puff sleeves.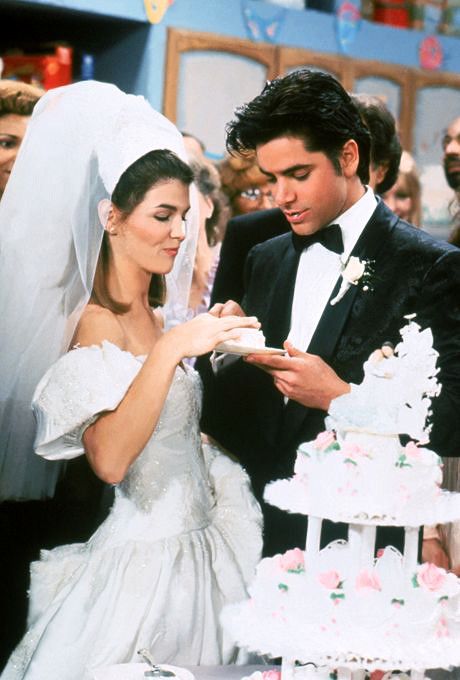 Bow Detailing
See the resemblance? The 2023 dress might be a bit more understated, but the fabric layers and bows are still there!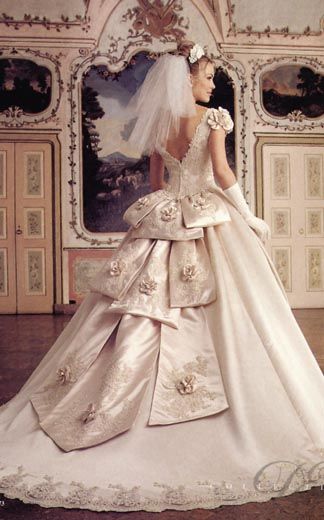 If you are planning a wedding in Roanoke Virginia, Richmond Virginia, Fredericksburg/Northern Virginia, The Shenandoah Valley, Coastal Virginia or in Charlottesville/ Lynchburg Va. we can help with your wedding planning and ideas.