The big day for your Virginia wedding has come and gone and the party is over. Now, it's just you and your love headed…somewhere. But during these uncertain times of COVID (or maybe you just don't want to travel far), finding the right destination for a road trip honeymoon could be daunting. There are so many options and destinations to choose from!
Here are some of the best short drive trips that could really be a great fit for you, based on your vacation personality: romantic, outdoorsy, or history buff. Take a peek and see which one might be great for you and your new spouse!
Skyline Drive
There's something incredibly romantic about just taking a drive together. My hubby and I love this – just getting in the car and hitting the road, no destination in mind. Of course, for something like a honeymoon, you need some plans made ahead of time, but you can still have that element of wandering if you take the Skyline Drive.
The 106-mile road offers incredible views throughout the Shenandoah National Park – 75 in total – for the perfect meandering, romantic drive together through one of the most beautiful places in America – right in the Virginia backyard.
Some of the best views are found at Hogback Outlook, where you can see the winding Shenandoah River below, Hazeltop Ridge Overlook with a Smoky Mountains horizon in clear view, or Hazel Mountain Overlook with a peek into historical settlements of the past far below.
All along your drive, you'll see historic markers and informational signs to learn more about the area, have some lovely spots for hiking for a short stretch and meander, and lots of other appealing, beautiful things as you go along.
Speed limits are 35 miles an hour, so you can seriously take your time, drinking in the views, stopping at every beautiful spot, and enjoy a lovely picnic.
The Crooked Road Music Heritage Trail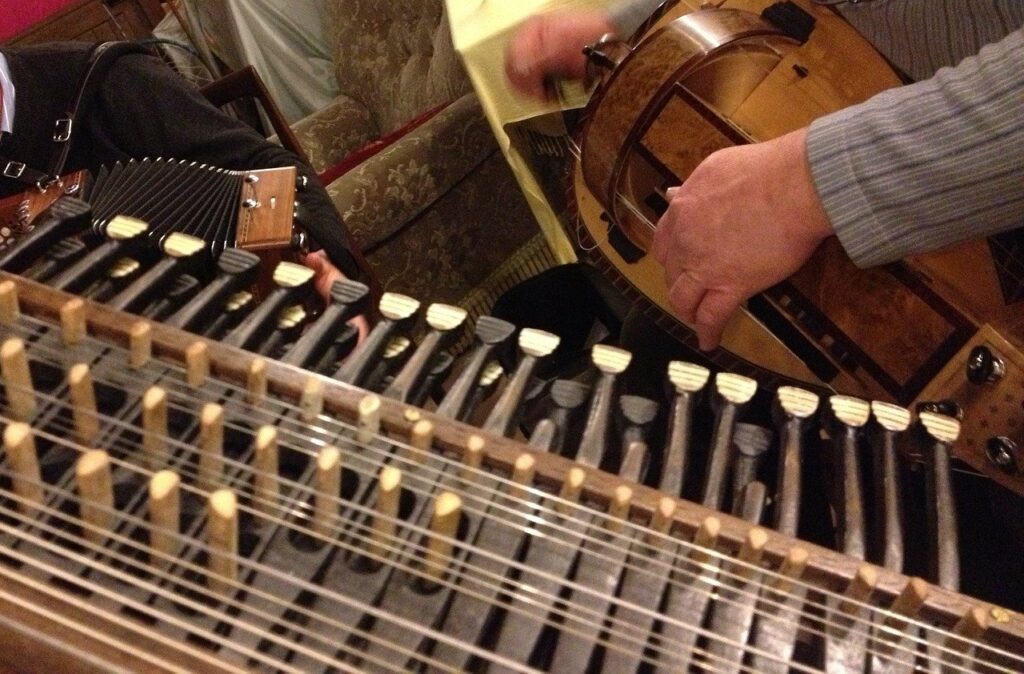 Music lovers will delight in traveling the Crooked Road Music Heritage Trail through 10 counties in southwestern Virginia's Appalachian region. Explore the roots of old mountain music and country music, pop into local shops and restaurants, and listen to the incredible music of the region all along the way.
This map offers key points for your journey, suggesting the best of the best in all things music of Virginia. Total, the trail is about 300 miles long and perfect for a quick weekend jaunt or a long meandering week.
Virginia Wine Trails
For wine lovers, the Virginia Wine Trails are a perfect choice. The trails offer over 200 wineries and six American Viticultural Areas (AVAs) where you can enjoy all things wine, love, and romance in close proximity to one another. Obviously, you won't want to drink wine and drive, so plan this one carefully, lining up transport to and from your tour to the hotel and historic sites, attractions, and scenic vistas along the way.
Special note: October is Virginia Wine Month, so if you happen to be getting married in the fall, you'll find that this is the peak time of year to really celebrate this beautiful expression of romance.
Cumberland Gap National Historical Park
While most folks have heard of Natural Bridge State Park and Shenandoah Valley, not everyone's heard of this beautiful National Historical Park in the heart of Virginia. Natural and human history collide here at Cumberland Gap with incredible geological features like Skylight Cave, Sand Cave, many cliffs and overhands, and the remote Hensley Settlement. Here you'll find many opportunities for all the best of outdoors adventures, including hiking, backpacking, paddling, birdwatching, camping, wildlife spotting, and so much more.
Virginia Civil War Trails

When folks think of Virginia history, the Civil War comes to mind. The state is loaded with incredibly fascinating historic battlefields and related sites. The Virginia Civil War Trails program includes five interconnected campaign driving tours across the state with hundreds of markers and landmarks along the way, marking out moments in the nation's history.
The trails have been organized by events rather than geography, so you can decide who's campaign to follow along the way (such as General Lee's Retreat). Download the map and hit the road!
Hallowed Ground National Scenic Byway
Another lovely scenic drive for a romantic getaway is the National Scenic Byway. This route was designated in 2009, extending 18- miles through Virginia, Maryland, and Pennsylvania. All along the way, you'll spot historic sites and homes, battlefields from the Revolutionary War, French-Indian War, the War of 1812, and the Civil War. More than 50 historic villages remain, along with important spots along the Underground Railroad, 9 presidential homes, and much more.
The route begins in Charleston, Virginia at the Thomas Jefferson Monticello estate and continues northward to Gettysburg, Pennsylvania. It's not a long drive, but with the many stops you'll want to make along the way, you can easily make a weekend or weeklong trip of it.