The Bold, Stylish, and Beautiful: Trends Every Bride Should Give a Try in 2017!
By: Suzy Walsh
We have always seen brides wearing almost the similar kind of dresses. The fishtail, lace, sweetheart neckline, corset waist pattern, strappy and flowy, but with the new year, it is time to give unexpected bridal outfits a try. Several designers brought in exceptional and bold, yet stylish attires, in their recent couture collections for brides. From short dresses, to long dresses with thigh-high slits, to satin outfits, there is a lot more in store for brides of 2017. If you are planning to take your bridal style to another level, consider one of these trendy outfits for your wedding:
A little thigh? Why not! Embroidered white-grey dress with metallic belts and a thigh-high slit seem to be all the rage in 2017. We all have that one maxi gown with the longest slit ever, and we are never shy to wear it outdoors. If you are a bold bride and a risk taker plus want to look dangerously sexy at your wedding, you need to get a dress with a slit. This trend is here to stay. and brides should not shy away from wearing what they really like. If you are a fan of gowns with slits, go ahead and put it on for your wedding.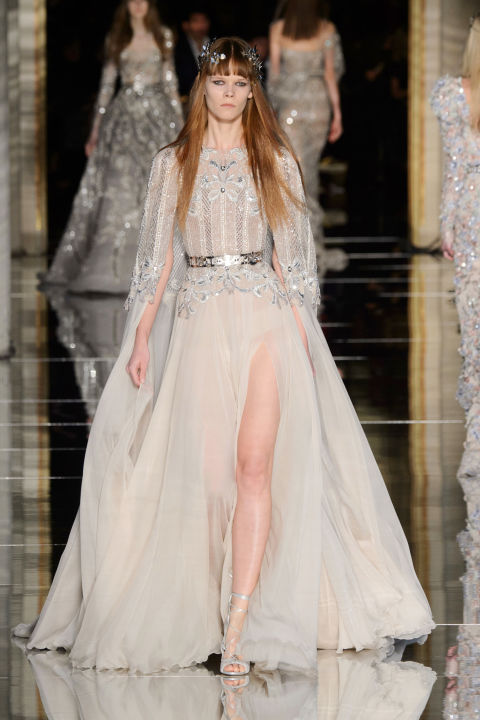 Keep it short: Short bridal outfits have always been in the picture, but they are extremely underrated. With 2017 being all about experimentation, the trend is back again in the best way possible. Add some bell sleeves, ruffles, deep plunge neckline, classy veil, and your attire is done! This trend is perfect for those beach weddings in the 50-degree temperature. Skip the heavy huge princess dresses and keep it casual yet elegant at your wedding with the short bridal outfit.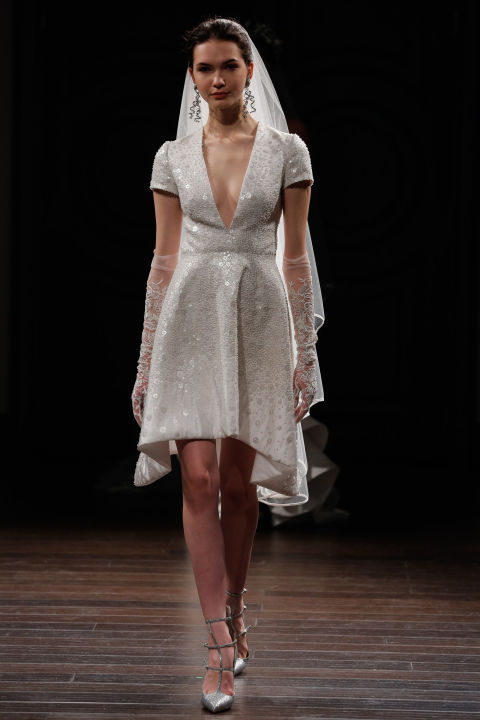 Crop top, yes please: Crop tops and skirts have become a staple in many closets. The trend became crazy popular in 2016, and it continues to woo people in 2017. Not just for regular outfits, but you can surely pick a wedding dress that has a crop top and a beautiful mermaid cut skirt. Instead of picking dresses, you can go for a different vibe at your wedding. Besides crop tops and skirts looking gorgeous, it gives your figure a boost.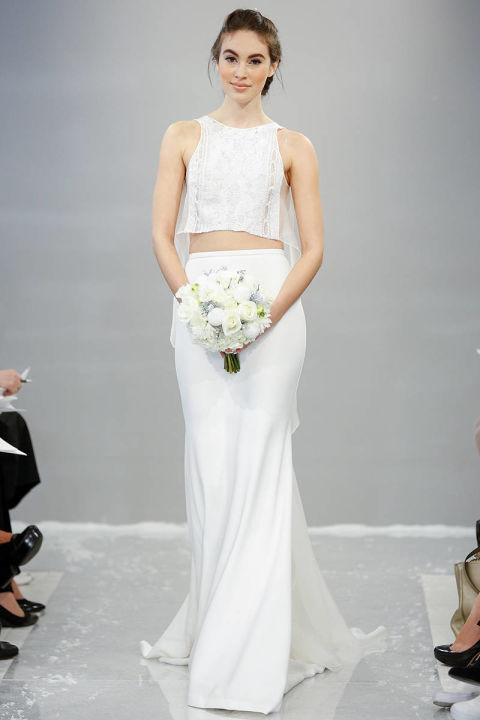 The last-minute bonus trend: –  Suit up! Who said you cannot wear a formal attire for your wedding? You can either pick a shimmery white suit or go for pants with a flowing top. This is the best last minute wedding attire that you can find in almost any store. Those who want to have a quick wedding and do not like wearing dresses much can totally rock this bridal trend. Add a veil and a sequin accessory, that's all you will  need to look like a showstopper!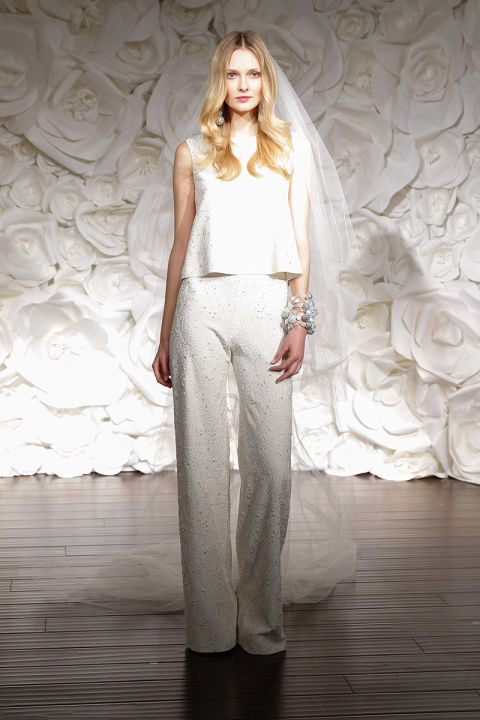 Don't forget to use these ideas on your special day!
Images credit: Elle
Author: An expert from The House Of Elegance Fashion, Suzy Walsh is a fashion and style blogger, who writes about upcoming trends in a unique way. She is popular for her personal style statement and knowledge of fashion.