The 15th annual Fredericksburg Greater Virginia Bridal Show was held yesterday at The Hospitality House Hotel Conference Center in Central Park.
"We were very lucky that there was no significant snow fall in Fredericksburg, in fact, we had one of the largest turnouts that we have enjoyed in recent years" stated Virginia Bride Magazine's Publisher and show producer- Angeline Frame.
Thank you to  the hundreds who came out in the cold weather!
The exclusive set of wedding vendors in the show provided spectacular displays, samples and products for brides to see and try.
Delicious catering samples included prime rib, decadent curry chicken salad pastries, bourbon meatballs, luscious chocolate dipped strawberries, cupcakes  and more by Mary Washington Catering and Clear Water Grill/ Sweet Reasons.
Not to mention the cake samples by The Icing Cakes and Simply Sweet!
Louie's Mobile Mixology served up hot cider, tea, and coffee which was perfect for the weather!
The fashion show was stunning and showcased beautiful wedding fashion by David's Bridal and That's My Dress. The theme and stage decor – A Winter Wonderland was styled by Darling D's Events.
Congratulations to the lucky couple who won the $1000 cash grand prize yesterday at The Fredericksburg Greater Virginia Bridal Show!
The next chance to win is on January 22nd at The Roanoke Greater Virginia Bridal Show– The Berglund Center.
Pictured with the winning couple is Virginia Bride Magazine publisher/show producer – Angeline H. Frame.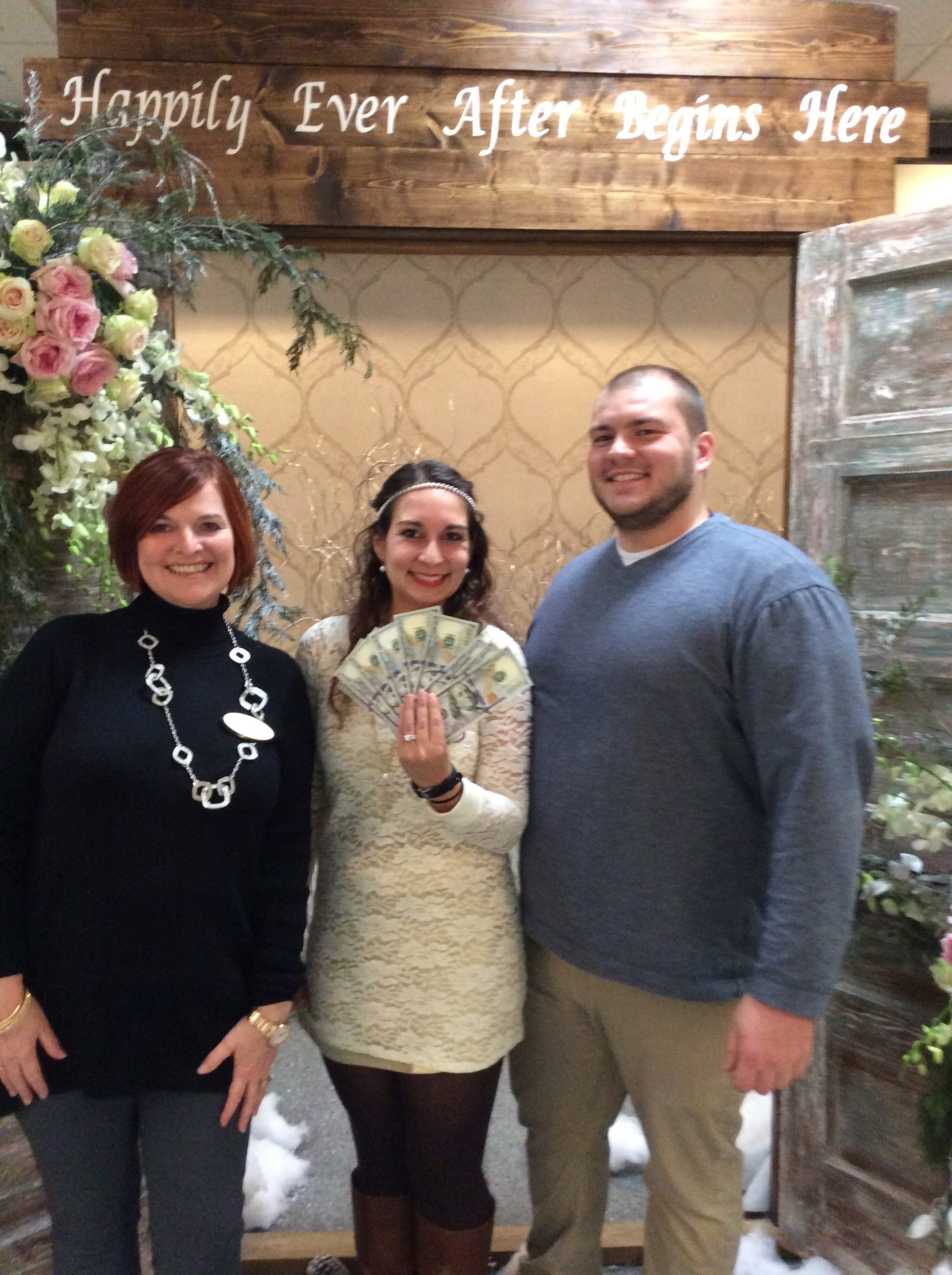 Here are some other memorable scenes to a very successful and very elegant bridal show event…