Happy Fashion Focus, all you fashion lovers!
Today we are focusing on bridal designer Mori Lee by Madeline Gardner.
About:
"We know that when we create a dress, we're not just making something to wear. We're making magic."
As said by internationally world renowned bridal designer, Madeline Gardner, the dresses are truly magical.  Her amazing designs have been making millions of brides' dreams come true all around the world.
For more than 25 years, Madeline Gardner's sensational wedding dress and evening gowns have been the guiding force behind Morilee's remarkable success. As a graduate from the famed Fashion Institute of Technology, she has blended her expert knowledge of design with her flare for beautiful details to produce only the most gorgeous dresses. Madeline's clear passion for fashion has shined bright as she has been turning women's dreams into reality on their wedding day and special events.  She relishes each time she hears from a blushing bride, thanking her for making their dress, and their day, everything they hoped for.
In each of Madeline Gardner's dresses you will notice an emphasis on the elaborate beaded details and her use of rich and sumptuous fabrics. She recognizes the importance of making sure her dresses are timeless while staying up with the most contemporary trends and styles. Knowing that the fit is everything, all of her dresses feel custom tailored, a perfect match to make you feel as good as you look.
With her studio in the heart of bustling New York City, Madeline Gardner continues to seek influences from all the latest fashions. While her style is always evolving, her designs continue to transcend time.
 Her luscious wedding dresses have turned heads and dropped jaws at millions of weddings throughout the world. To the lucky brides who get to wear these gorgeous works of art, Madeline Gardner is much more than a magician. She's a fairy godmother making dreams come true.
A graduate of the Fashion Institute of Technology, Madeline Gardner has been the driving force behind the extraordinary success of Mori Lee Wedding Dress and Evening wear for over 25 years. She loves every second of the work she does to make women of all ages feel beautiful on their special day, and she cherishes the constant flow of notes and photos she receives from blushing new brides gushing with gratitude. Characteristic of her dresses is the generous use of rich fabrics, the meticulously detailed beadwork, the innovative partnering of traditional styling with more fashion forward influences. She is known for her obsession with perfect fit, believing that how a dress makes a woman feel is as important as how it makes her look.
Madeline Gardner's award winning dresses are designed in a studio in New York City, where she is constantly exploring new textures, techniques and materials while immersing herself in the latest fashions. She credits living in the "Capital of Glamour" as the source of her energy, drive and inspiration.
See some of these designer's gowns at The Fredericksburg Greater Virginia Bridal Show on Sunday- July 21st at The Fredericksburg Hospitality House in Central Park.
The Fashion show starts at 3:00 P.M.
Presented by That's My Dress Bridal.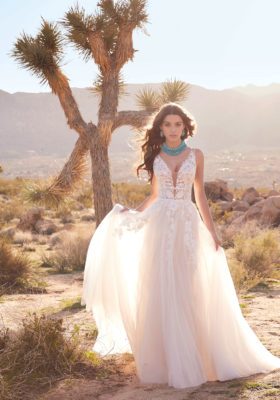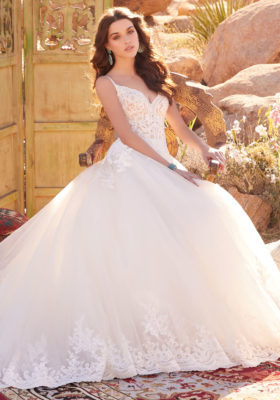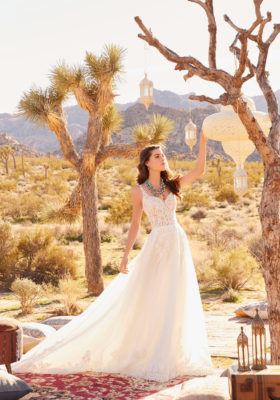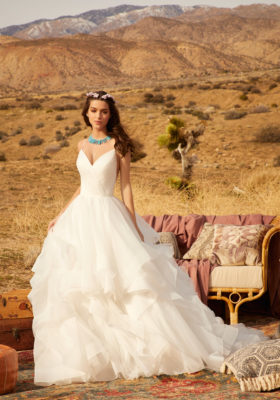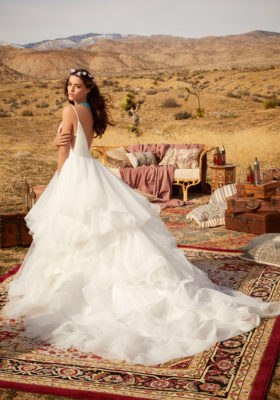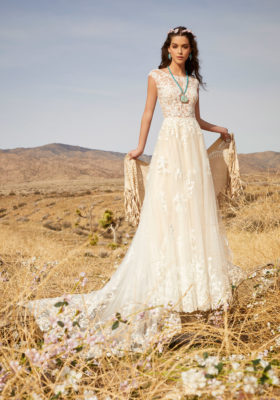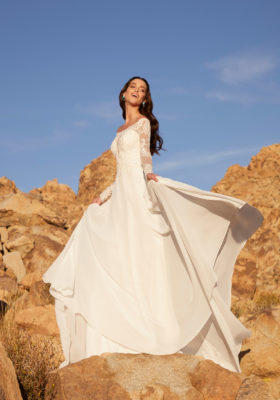 If you are planning a wedding in Roanoke Virginia, Richmond Virginia, Fredericksburg/Northern Virginia, The  Shenandoah Valley, Coastal Virginia or in Charlottesville/ Lynchburg Va, we can help with your wedding planning and ideas.