There's something so hopeful, bright, and inviting about the Easter season, even for folks who don't participate any kind of religious or faith connection to the season. There's the springing forth of new flowers, new animals and birds are waddling around, sun dresses with breezy sweaters start to appear, and all that delicious candy is available! I mean, who can say no to a Cadbury egg? Am I right?
So, if you happen to be celebrating your nuptials – whether intentionally or unintentionally – around Easter, it's actually the perfect time of year to do it. Easter is the season of all things new, thanks to its placement in spring, when rejoicing in new life, new discoveries, new relationships bloom.
Here are some delightful, fun ideas to consider as you plan your wedding around Easter.
Have an Easter Egg Hunt for the Grown Ups and the Kids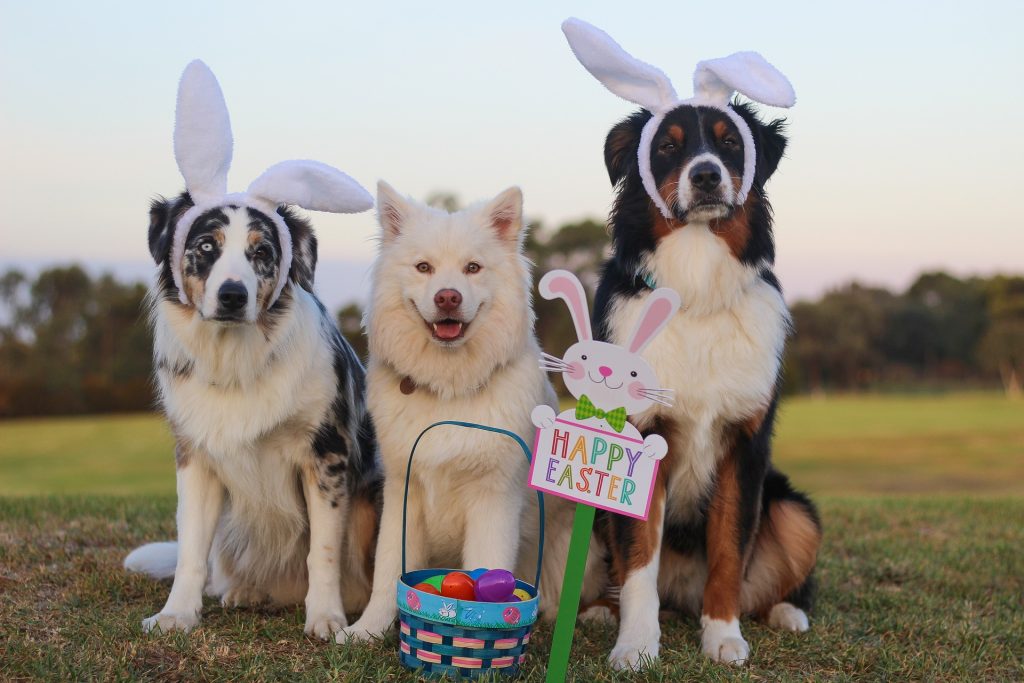 So often, Easter egg hunts are just for the little ones. That's wonderful! But when it comes to your wedding, you might want to divide up two hunting fields – one for the kiddos with easily seen plastic eggs filled with delights and one for the grown-ups that's a little trickier to find the eggs in.
Ask for assistance for the egg fields from a few folks who weren't able to be a part of the bridal party but you still want to include in the planning and "inside circle" of the day. If they're creative, give them some broad boundaries for having fun with decorating, filling, and hiding the eggs for everyone. You can even join in on the hunt if someone else is doing the hiding!
You can even have the Easter egg hunt indoors at your venue, too, as long as you only use plastic eggs that won't spoil. Those hiding the eggs can get quite creative then.
Plus, the Easter eggs double as fun, memorable wedding favors that folks won't soon forget.
Budgeting tip: Buy Easter eggs and baskets in bulk from inexpensive stores like Dollar Tree or find an online wholesaler.
Have an Easter Egg Decorating Table
Another great option is actually hosting an Easter egg decorating table as one of the reception activities. Lay out some food dye, bowls, stickers, water cups, plenty of hard boiled eggs, and stencils to provide loads of fun. And be sure to include several smocks for guests to use to protect their Easter dresses.
Ideally, you'll have this activity outdoors, but if not, you can lay down a tarp or similar to help navigate any spillage and protect the venue's floors.
Provide Easter Bonnets for the Ladies
While they're still around in some locales, Easter bonnets have gone to the wayside in most places in the country. Some church-goers might still wear them and often you'll find them available for little girls at certain accessory shops and boutiques.
If you've got the budget and want to do something fun, though, you could provide a selection of fun hats and bonnets for your bridal party to wear for the affair. You can also grab some for the photo booth for an extra special Easter-y touch.
Decorate With Easter Baskets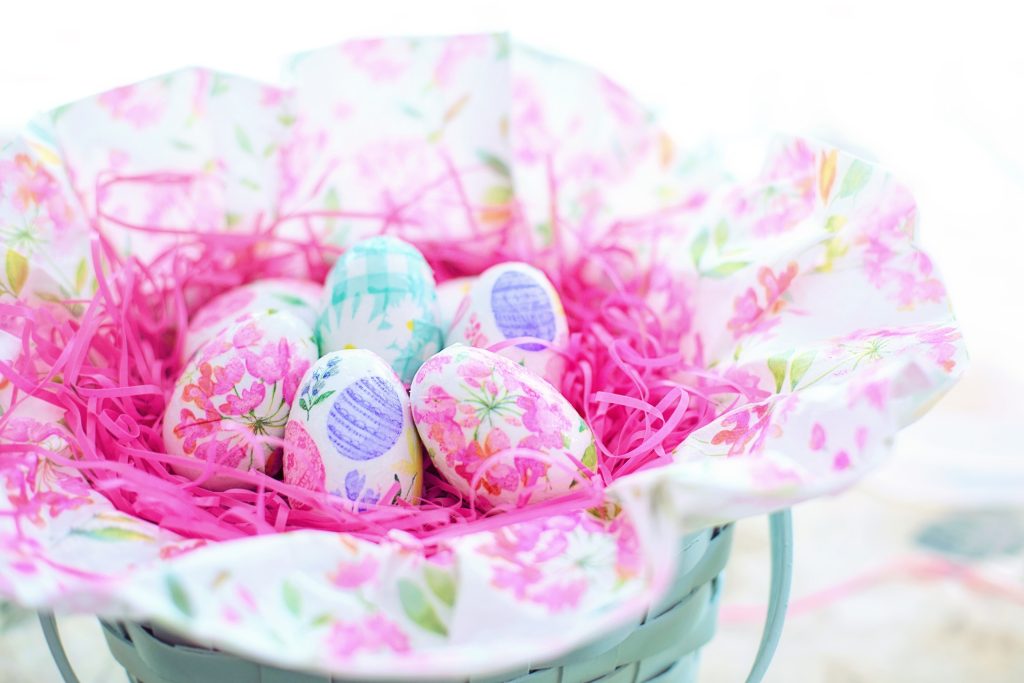 A fun, attract touch you can add is formal Easter baskets. Fill these with flowers, eggs, and other symbols of the season, and use as your decor for the wedding. Place them on guest tables or have one on the sweetheart table as your primary decor piece.
This can help with clean-up, too, making the decor simple, all-in-one packages.
Plus, you can send the extras home with special guests as their gifts. Be sure to tuck some surprises into the basket (that won't go bad!) and let them enjoy the delight of finding sweet treats or special treasures when they get them home.
Set Each Place with An Easter Egg or Easter-themed Treat
Fill some Easter eggs with candy, use Cadbury eggs, place a tiny ramekin filled with robin's eggs candies, or any other favorite Easter treat (or selection of treats) on each place setting at the wedding. It's a simple, easy, and fairly inexpensive way to really up the Easter on the wedding day without a lot of hassle.
Budgeting tip: You can find Easter candy in bulk online at a variety of stores, which allows you to save loads. You can also find the little containers on Etsy and other crafter-friendly sites for not a lot of money. You can even make your own tiny Easter baskets from tin cans with the help of friends and family members before the big day.