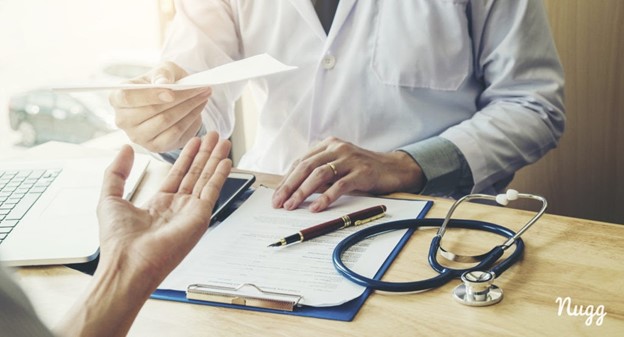 Virginia is a state that, up until recently, hadn't moved much on cannabis reform. However, 2020 saw the Old Dominion State make huge progress toward a working medical marijuana market, and residents are seeing more improvements in 2021. You can even get your evaluation entirely online with NuggMD for just $149, right from the comfort and privacy of home. Read on to find out how.
H2: How to Get a Medical Marijuana Card in Virginia
Applicants hoping to become medical marijuana patients in Virginia will need to complete the following steps:
See a state-registered practitioner to get your Virginia MMJ certification.
Register on the Virginia Department of Health Professions (DHP) Initial Applications site
Complete the registration and login to the site
Fill out the Initial Application
Send the required documents to the Board via email, fax or mail. Required documents include:

Copy of your certification from your doctor

A birth certificate or government-issued ID to verify age

Proof of identity for the patient. Parents or guardians must also provide proof.

Proof of residency. Parents or guardians must also provide proof.

Allow 7-10 business days for an application to be processed. In some cases, reviews can take up to 30 days. The Board will notify applicants if additional documentation is needed. Once approved, an ID will be sent to the address of the applicant.
Visit a licensed dispensary and purchase your medicine
The patient application fee is $50. Parents and guardians pay $25. This fee is in addition to the cost of an evaluation.
H2: How to Get a Virginia MMJ Evaluation with NuggMD
Getting your recommendation with NuggMD is as easy as pie:
1) Go to Nuggmd.com/Virginia and create an account
2) Enter your name, age and address
3) Provide thorough details about your medical history
4) Put in your payment information
5) Relax in NuggMD's virtual waiting room
6) The next available physician will start your evaluation as soon as they've had a chance to review your chart.
NuggMD's evaluations are conducted via their industry-leading telemedicine platform during a real-time, one-on-one conversation. Their physicians and practitioners are fully licensed in the state for which they provide evaluations and have completed all required registrations and certifications. Feel free to ask any questions regarding your prognosis, cannabis as a treatment plan or anything else related to your visit or care.
Once approved, you'll receive an email with your certification, and instructions for completing your state registration.
Virginia patients pay only $149 for their medical marijuana telemedicine evaluation with NuggMD.
H2: Virginia's Medical Marijuana Rules
Under Virginia law, qualified patients are allowed to purchase and possess up to a 90-day supply determined by their doctor. Cannabis products can only contain up to 10 mg of THC per dose. Higher concentrations are illegal.
Virginia recently legalized the sale of flower, so patients have access to a wide variety of products now.
Keep in mind that Virginia doesn't allow public consumption of cannabis or cannabis products. Instead, patients should only consume in private residences.
Absolutely no one should consume cannabis while driving or operating any heavy vehicles. Cannabis can impair judgment and the police will give DUIs for driving while high.
Patients are allowed to designate a Registered Agent, which serves as what other states typically refer to as a caregiver. Registered agents can apply through the Virginia Board of Pharmacy.
H2: Virginia's Medical Marijuana Program is Improving!
Washington DC, New Jersey, Maine and Massachusetts have all legalized recreational cannabis. Many other states on the Eastern Seaboard have made massive improvements to their medical marijuana programs.
Virginia held out for many years with a highly restrictive low-THC oil program. Now they've finally decided to catch up to the other states and implement a working medical marijuana market.
Some of the most significant improvements to Virginia's medical marijuana program are:
Virginia now allows the sale of flower.
They allow products with up to 10mg THC per dose.
They allow fully legal medical marijuana sales at dispensaries.
The biggest improvement by far is that physicians are no longer limited to a restrictive list of qualifying conditions. In Virginia physicians can recommend cannabis for any condition that they feel would benefit from cannabis treatment.
There's no question that Virginia has gone from one of the most restrictive programs in the country to one of the most inclusive. There's no better time to get your MMJ card in Virginia than right now.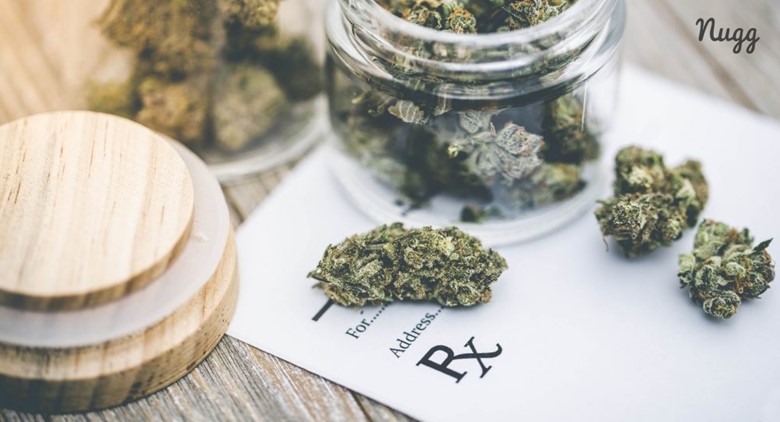 About NuggMD
NuggMD is the nation's leading medical marijuana technology platform, serving patients in California, New York, Nevada, Oklahoma, Missouri, Ohio, Pennsylvania, Connecticut, Illinois, New Jersey and Virginia. They have connected over 700,000 patients with their new medical marijuana doctors face-to-face via their state-of-the-art telemedicine platform. They believe that every human being has the right to explore the benefits of medical cannabis and are fully committed to helping each patient explore all of their options in their journey to wellness. For further information, visit NuggMD.com/Virginia.