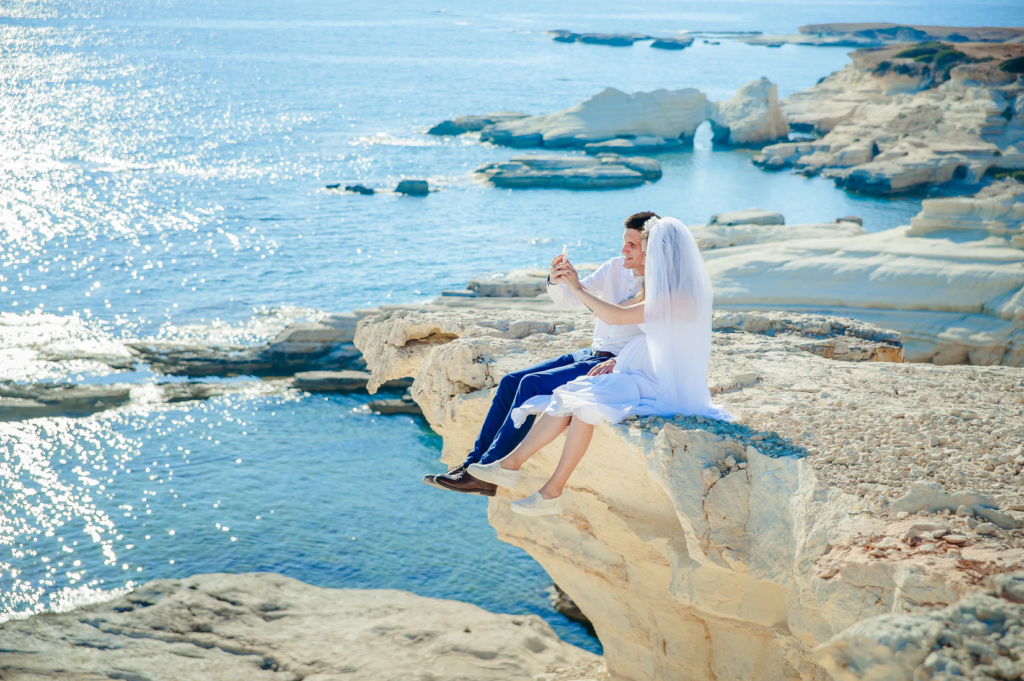 You've managed to handle the chaos that comes with planning a wedding and have achieved your dream day. Now, it's time for your honeymoon, and you couldn't be more excited! It's time to relax and take a load off, but before you're able to do that, there are some honeymoon must-haves you should keep in mind to keep the excitement at an all-time high!
Travel Essentials
Carry on- This might seem obvious, but in the midst of all the chaos, it can be easy to forget something as essential as a backpack. If your honeymoon is more on the adventurous side, you're going to want to bring a bag with durability, while also being comfortable. If you're planning on spending your time poolside with your beau, then consider a tote bag for a trendy and luxurious look.
Camera- Yes, your smartphone takes incredible pictures, so you may find no reason to spend extra money on something you already have. However, a phone can come with added distractions, especially with social media being a tap away or your notifications reminding you of your work emails. Purchasing a camera will help you capture the moment while keeping you distraction-free! No matter the level of expertise you have, there is a camera for everyone, so if you're challenged digitally, there is no need for you to get an overly complicated camera, get something you're comfortable using throughout your adventure!
Protection– You might love how the warm sun feels on your skin, but those harsh UV can do a lot more damage than good if you choose to skip the sunscreen. Purchasing a reef-friendly sunscreen can protect you from the sun without the adverse environmental effects that most sunscreens have to ocean life. If you are traveling somewhere tropical, don't forget the insect repellent. It might not be the sexiest thing you pack, but once the sun goes down, you are going to want to avoid any pesky bug bites.
Bedroom Essentials
Lingerie– Chances are you were gifted several sets of unmentionables during your bridal shower, and there's no time better than your honeymoon to show them off! Lingerie can help build your confidence and embrace your sexy side while being the perfect excuse to experiment in the bedroom. This doesn't mean you can't wear your everyday undies too, but be sure to have both handy for your day-day.
Massage Oils– With no distractions in sight, it's crucial to use this time to reconnect with one another, and massages can help set the mood. Incorporating oils, like lemon massage oil, can not only have a therapeutic effect but also help put you and partner in a happier mindset.
Personal Essentials
Skincare- Traveling can cause an unexpected effect on your skin's daily routine, from stress affecting your hormonal balance to changes in temperature, which can prompt breakouts. But, preparing your skin before travel can save you a lot of time on unwanted blemishes. Try bringing along a dermatologist-prescribed acne treatment— like one with tretinoin– which will help skin cell turnover for better skin and fewer blemishes. This will allow yourself more time to savor the moments of your honeymoon, and less time worrying about your skin.
A Book– As much as you should spend time with your partner, you should also be spending time with yourself. Your honeymoon should be a relaxing experience. So, take a day to lounge around and read your favorite book; it might be exactly what you needed to recharge the batteries.
Vitamins- Traveling can expose you to a lot more than relaxation. Your body is thrown off its daily regimen and has to quickly adjust to stress, exhaustion, and a chaotic sleeping schedule. Packing various vitamin supplements will help keep you on your game and ease your body's adjustment. If you're looking to support your general health and keep your immune system healthy, then a gummy supplement that contains vitamins A, E, and K might be what you need. If you need an energy boost, try a vitamin B12 supplement to help you keep up with all of your honeymoon activities.
Your honeymoon is a time for you to enjoy yourself and your new spouse. For many couples, this trip will symbolize the first of many new exciting and moments together. So, pack wisely and remember to kick back and have a Piña Colada!