Treat your guests to a welcome bag when they arrive at your wedding! This is a special touch to provide for out of town guests when the check into the hotel or for destination weddings. Additionally, if you're having a welcome party to kick off your wedding weekend, these goodies are a perfect favor.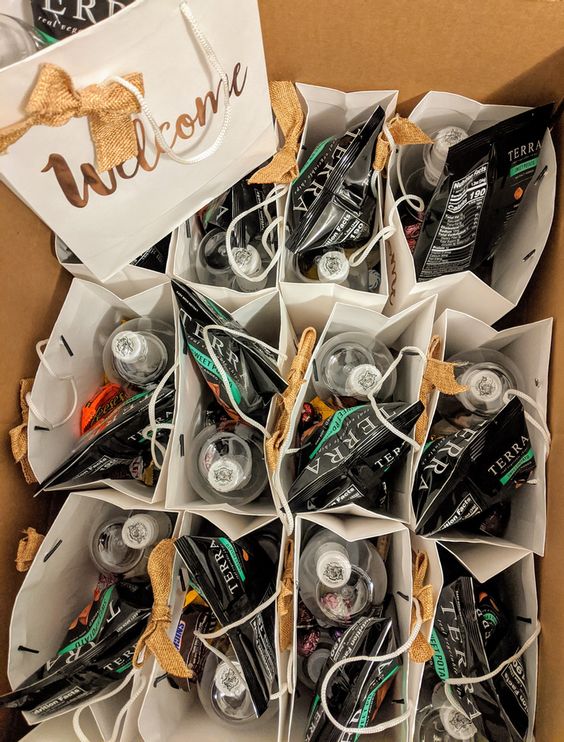 First Thing's First
First step to creating the perfect welcome bag is the bag itself! Plain brown gift bags are a great option because they're simple and budget friendly. Clear Bags offers 50 small brown handle bags for $11.49, that's only 23 cents each! If you want a more personalized bag, check out Etsy; Detty Designs offers the personalized bags below. 50 bags are available for $97.50.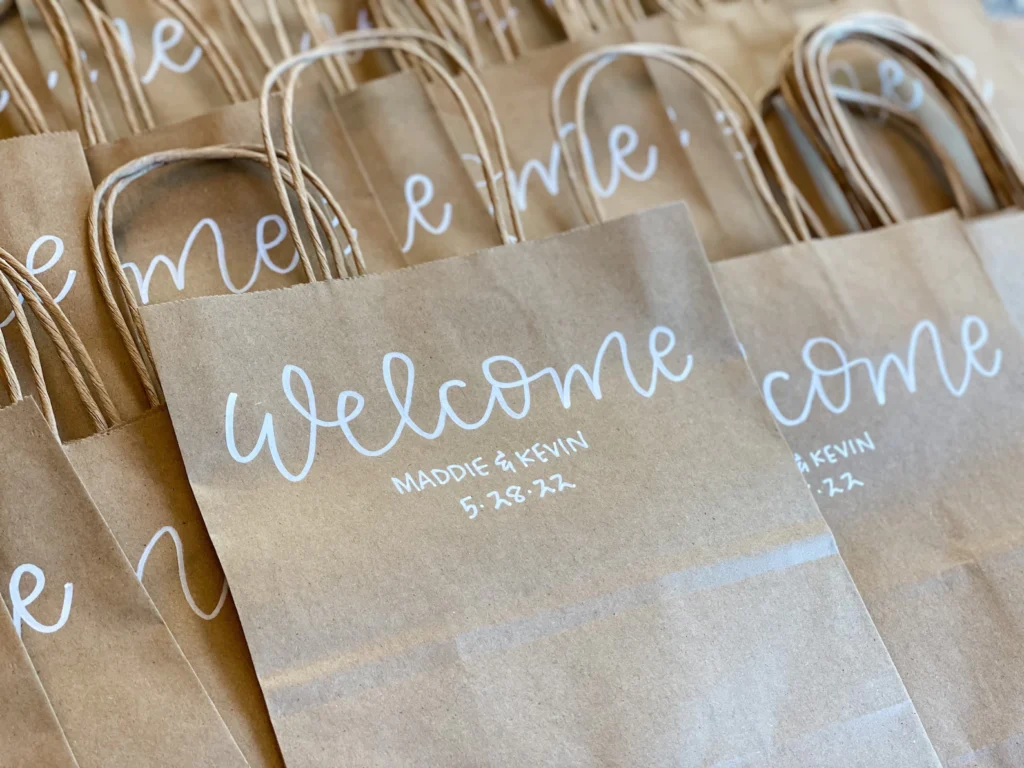 On a Personal Note
Next step is to choose some stationary to include. Go for a simple thank you note, a double sided welcome with itinerary for the weekend, or go all out with a wedding newspaper!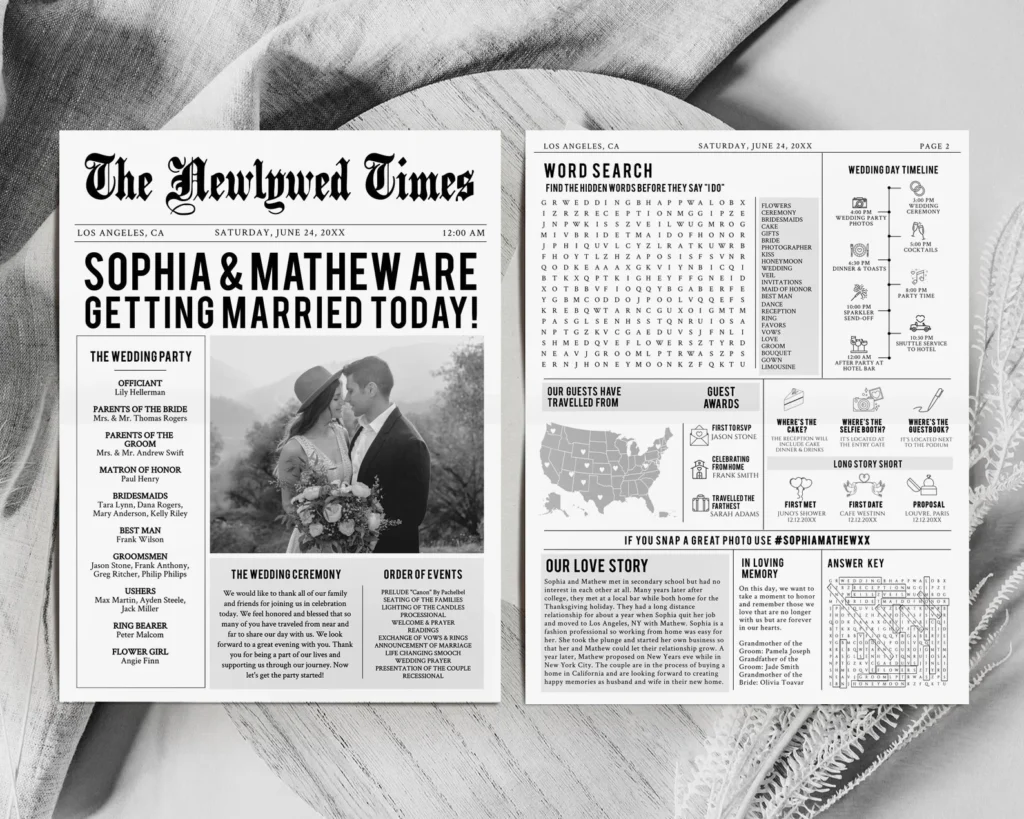 You can't go wrong with any of these options! A simple hand written note would be a nice personal touch. If you have several events happening over the weekend, an itinerary will help the guests know where to be at what time. A newspaper style welcome is the perfect way to include activities for your guests to learn more about your love story.
The Goodies
The most important part of the welcome bags is what's inside! Here are 5 ideas to make your guests feel at home while celebrating you and your spouse-to-be.
Bottled Water
Check your local whole-sale club for the best deal on bulk bottled water. Sam's Club currently offers a 40 pack of waters for $3.98, making each bottle only 10 cents! We recommend including two bottles of water in each bag.
Snacks
Have some fun with the snacks you include. Go the "pun" route with ring pops and mints ("mint to be") or stay true to the couple and include their favorite snacks.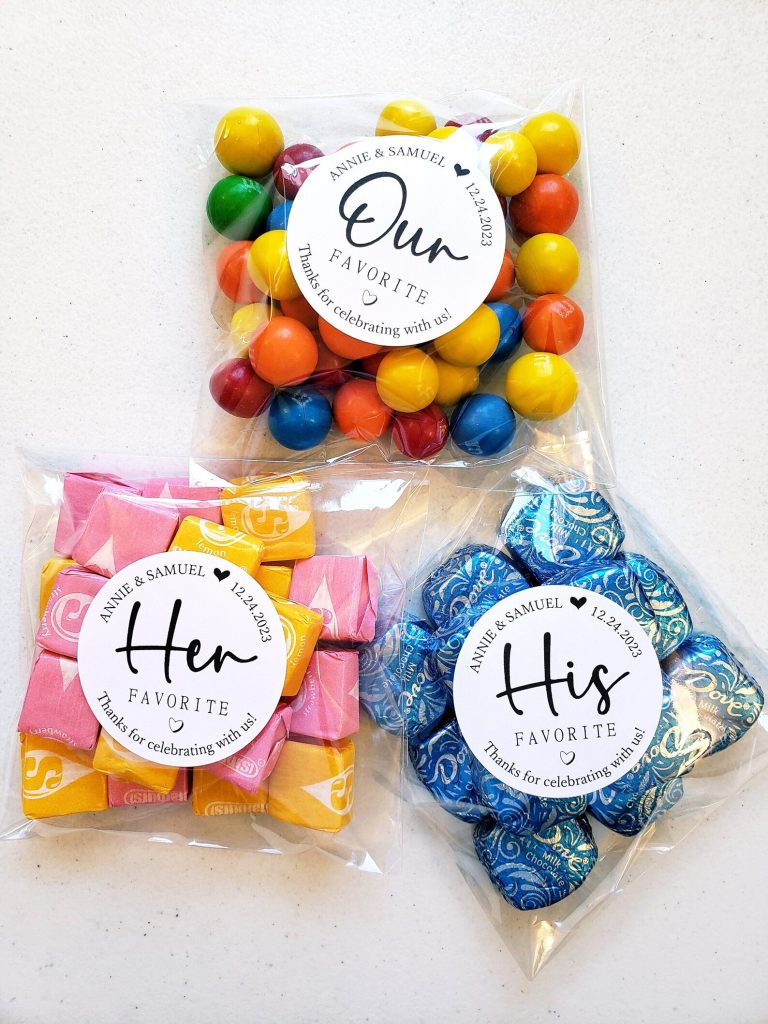 Check out MomsOddballQuirks on Etsy for these "his, her, and our favorite" labels and bags. One sheet of 20 stickers + bags is $5.75. Don't limit yourself to candy; add in the favorite snacks of the couple. Maybe even go for a sweet and salty theme.
Local Speciality
Find a local speciality item to add to the welcome gifts to make your out of town guests really embrace the area. Maybe there's a local coffee shop you and you fiancé love, or a local brewery. A great Virginia option is Virginia Diner peanuts. These 1.5 oz individually packaged party favors come in packs of 25.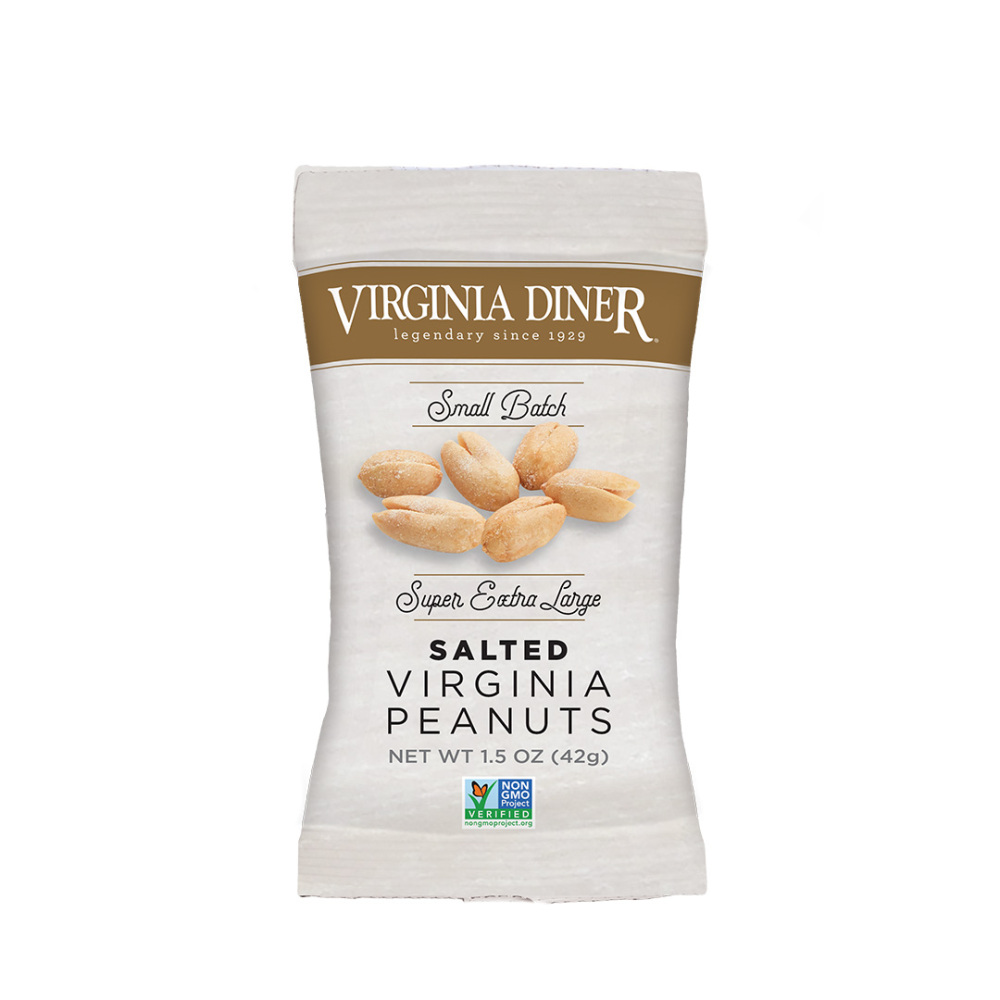 Liquid IV
Liquid IV is an electrolyte drink mix, great for the morning after a late-night party. Available in a variety of flavors, this variety pack includes 48 sticks for $69.99.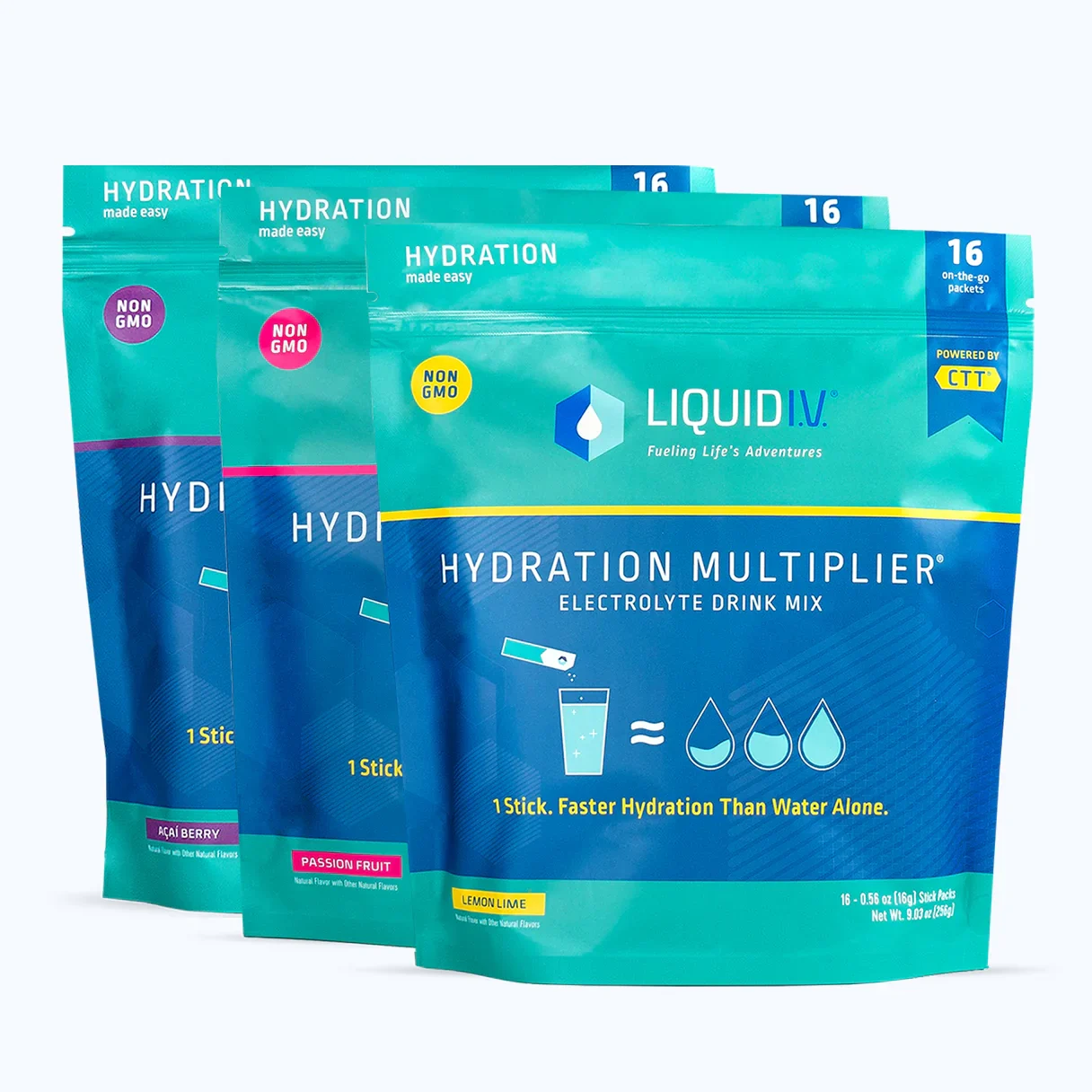 Stain Remover
These are a must have for a reception emergency, on the go stain remover is a nice addition to the welcome bags. Both Shout Wipes and Tide Pens are great options. Walmart has 80 wipes available for $28.20.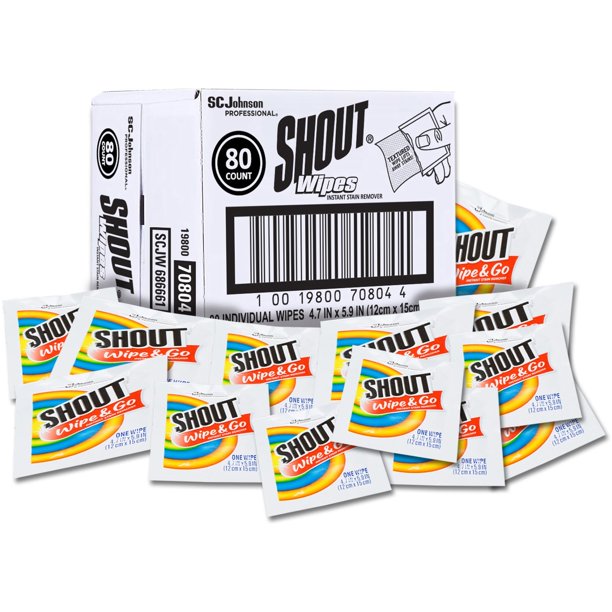 If you are planning a wedding in Roanoke Virginia, Richmond Virginia, Fredericksburg/Northern Virginia, The Shenandoah Valley, Coastal Virginia or in Charlottesville/ Lynchburg Va. we can help with your wedding planning and ideas.