by Alice Roberston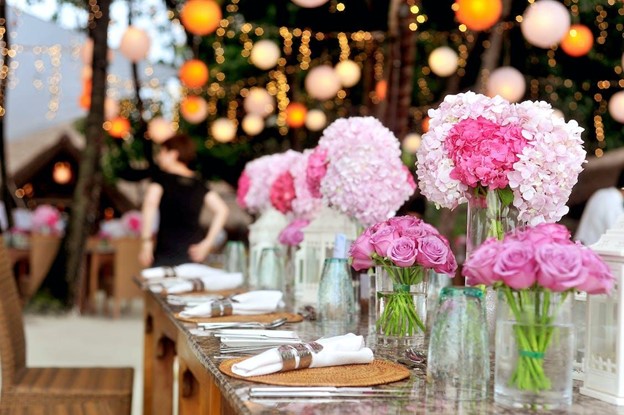 Pay for Your Wedding With These Side Gig Tips
Paying for a wedding can be a major endeavor that leaves everyone involved stressed and exhausted, but many individuals have taken to picking up side gigs in order to pad their budget. You may think that taking on an extra job while planning for the big day will be overwhelming, but The College Investor notes that there are actually so many lucrative options available that you can easily find something that works with both your schedule and energy level.
The key is to consider your skills so you can suss out what type of gig will be easiest for you to manage. You might even decide to keep the job after the wedding or turn it into a new career. Virginia Bride Magazine lists a few ideas on how you can find the right gig for your needs and make it a success as you prepare for your big day.
Make some decisions
Before you're able to choose a new side gig, you'll need to think about what your specific needs will be on your wedding day, including which costs you can forgo and which ones you absolutely can't skimp on. Personalized wedding favors, for example, can probably be skipped, as these are often left behind at the reception or go unused. Rather than taking on those costs, you might hand out something much less expensive, such as candy or other treats. Hiring a wedding planner, on the other hand, is an essential cost that can help reduce your stress levels during the weeks leading up to the big day because you'll have peace of mind that nothing will be overlooked.
Assess your skills
Once you've figured out your budget, you can assess which type of side gig is right for you. Think about the skills you already have, such as customer service, driving, typing, or creativity, and how you can apply them to a part-time job. As The Penny Hoarder points out, there are many remote options available these days, from copywriting to providing customer care for large companies, and you can upload your updated resume to a job site in order to easily apply. Think about which field suits you best, then narrow down the options according to how much time you can put into it.
Start something of your own
Not interested in working for someone else? There are several options for making extra money for those with an entrepreneurial spirit. Whether you want to turn a favorite activity into a job–such as photography, baking, or making jewelry–or start a business as a consultant, there are many ways you can start earning that could eventually be turned into something long-term. Of course, launching a business comes with a few more considerations than your average side gig. In addition to drafting a business plan, one of the first steps to start a new business is choosing an operating structure such as an LLC; however, you can hire a formation service to file the paperwork, which will save you money and time when you're ready to create an LLC. For step-by-step guidance on how to launch your venture, check out this helpful ZenBusiness guide on how to start a company.
Market yourself
Whether you choose a side gig working for a company or one that furthers your own personal goals, it's crucial to learn how to market yourself. Writing a stellar resume is a great start, but you should also have professional social media pages that show potential employers and clients who you are. Read up on the art of marketing, especially online, and utilize tools such as a professional-looking website (which allows customers to sign up for email newsletters) and a Facebook ad maker. This is an easy way to customize a template with your choice of images, fonts, and colors so you can market your services to a wide audience across the social media platform.
Taking on a side gig before your wedding might seem like a daunting task, but it can actually help you get organized as well as give you peace of mind as you start putting money away for the big day. You might even decide to take the gig further and create a new career. Remember to assess your skill set, know the steps it takes to start a business if that's the direction you take, and market yourself.
Photo via Pexels
If you are planning a wedding in Roanoke Virginia, Richmond Virginia, Fredericksburg/Northern Virginia, The Shenandoah Valley, Coastal Virginia or in Charlottesville/ Lynchburg Va. we can help with your wedding planning and ideas.