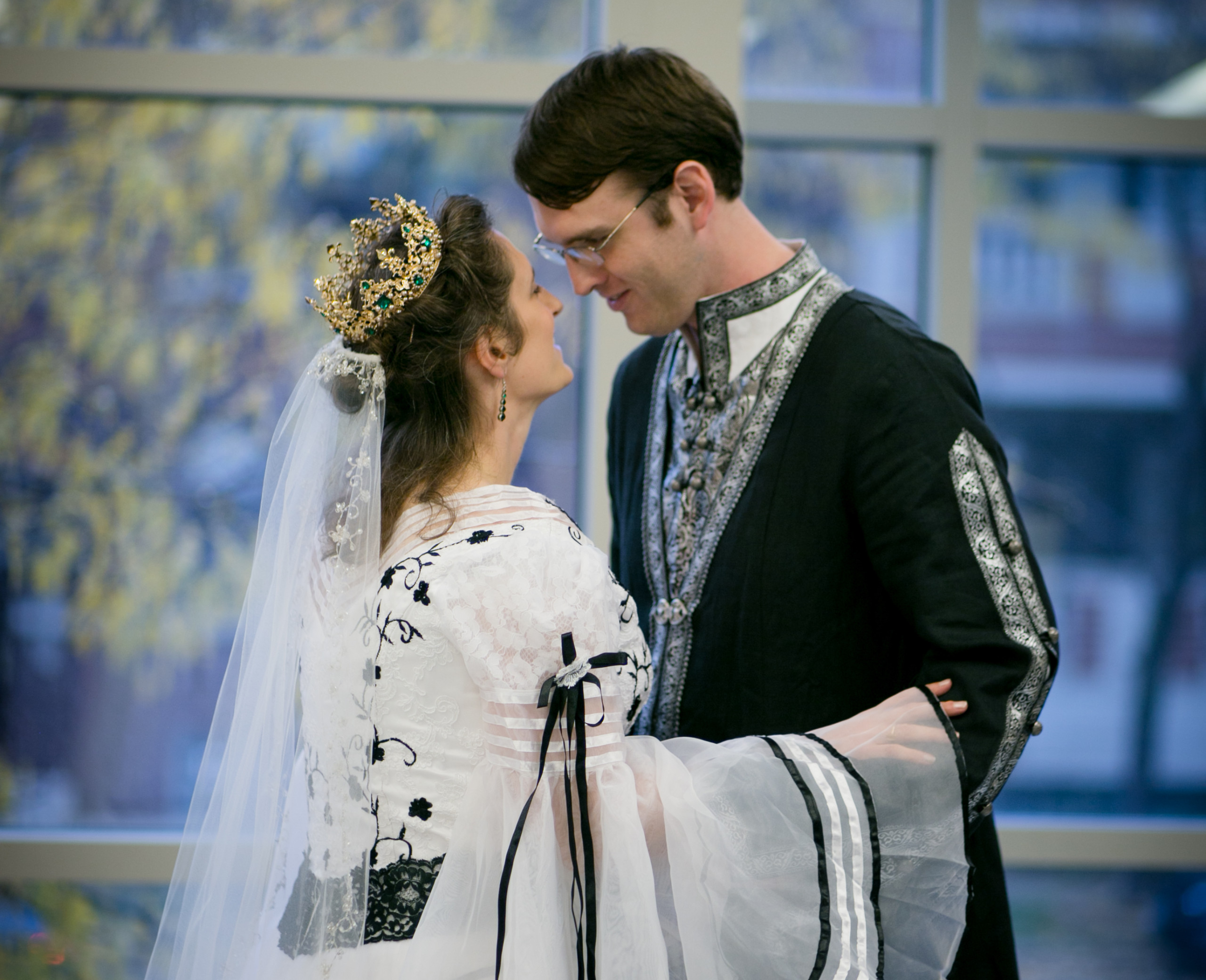 I'm not your average girl. I didn't dream of the perfect wedding full of every tradition and nuance that so many of my girlfriends longed for. I wanted something utterly unique. Until I met my husband, I didn't know what that would look like, of course, but I knew that since I'm a musician and actor, that my wedding should have some of these performance art elements.
Then I met him. He's also a musician, actor, and writer. Everything became clear as we planned our wedding. We lived in Chicago and our families and many of our friends lived in other states – they didn't know our love story. What better place to tell it than at our wedding?
Enter the musical costume party wedding.
We were the band for our wedding. I was the lead singer and he played bass. We wore costumes that we loved. We asked our attendants – also all musicians, actors, and performers dressed in costumes – to be a part of the ceremony in a unique way.
We wove our love story for the audience through readings, songs, a choreographed dance, and monologues. Our guests became the audience for the love we share and how our faith, mutual interests, and dreams brought us together.
It wasn't traditional. It wasn't "normal." But it was beautiful.
If you're a bit out of the ordinary or simply don't want to have that "normal" wedding, you can take a page from my book. You can plan a wedding that is truly unique to you.
Let Your Passions Play Out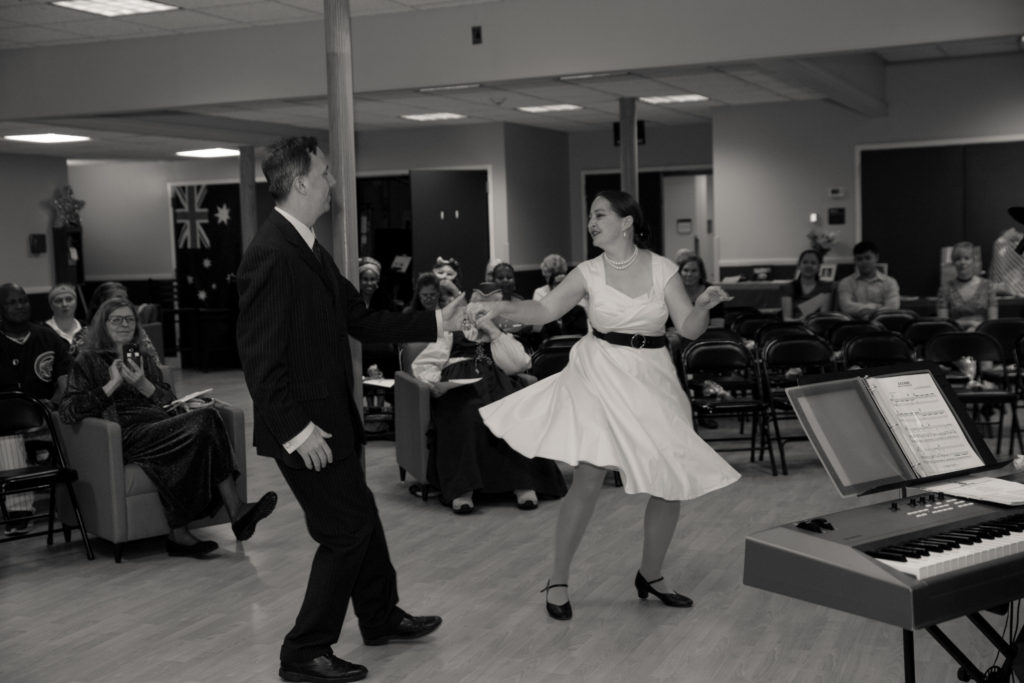 As mentioned above, my husband and I are performers, so having a wedding full of performance material made sense. The fact that every person in our wedding party, save my sister-in-law, were performers as well helped.
If you love to perform, obviously, you've got an easy way to demonstrate that part of your personality through the wedding ceremony or reception. But if you're more of a horse lover or scrapbooking fanatic, that might be tougher.
You can, however, let those passions shine through during your ceremony or reception. If you love horses, for example, you could hire a horse (or bring your own) for your arrival or departure. There are elegant and creative ways of decorating with tack. In the ceremony, you could have someone read a poem or short piece on the theme, tying together romance and riding.
Choose a Venue That Depicts Your Passions
After you've decided what passions you want to bring to light in your wedding ceremony and reception, you can choose a venue that fits that theme. If, for example, you and your hubby-to-be met climbing mountains, you can find a cliff-top resort to host your reception while you go climb the cliffs nearby and say your I-dos, streaming the whole time.
If you're into scuba diving or have a passion for fish keeping, book the venue room at the local aquarium. I have a friend who's incredibly passionate about animals, so she booked the local zoo for her wedding reception.
Plan Your Wedding Around an Important Event
We have friends who were married over Thanksgiving weekend this past year at their favorite fan convention in Chicago, at which they volunteer every year. They planned their wedding day to land on the second night of the convention. They asked one of the regular guests (read: celebrity) to officiate the ceremony and then invited everyone on the staff and volunteer slate – as well as their friends, family, and other convention-goers – to attend.
If there's a particular event that you're passionate about – a concert, a theater's annual opening, fan convention, movie release, anything – you can plan your wedding thematically around it. You can choose décor that lines up with the event, special outfit touches, or go all-out with costumes.
Incorporate Family History Into Your Big Day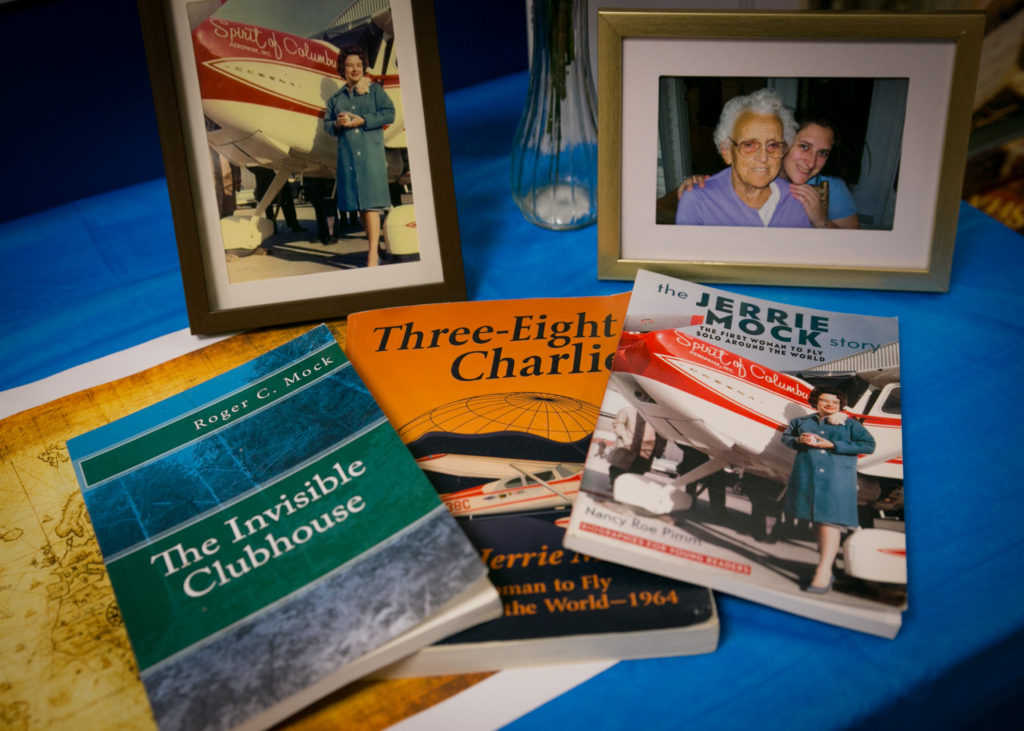 Not everyone has a family who's had pioneers, aviators, and Old West cowboys, but we do all have unique family memories and people that we love who cannot join us for our big day. One way to make your wedding unique to you and your loved ones is by incorporating some family history elements into your décor, settings, or even the ceremony itself.
You might have some inherited china pieces or a glass candy dish made from depression era glass, passed down from a grandparent. Or you may have a memoir, diary, or other book written by a family member in days long past. You could use any of these items to decorate a portion of your wedding venue.
If you do have some family writings, you might want to skim through and see if there's anything that would be appropriate for your wedding as a reading.
Or, if you have distinctive family history pieces but don't want to display precious items, you could choose themes for the wedding to celebrate these connections. For example, if you come from a long line of farmers, you could choose to serve the main crop as a focus for your menu, with explainers as to why that potato is so important to your history.
Let Your Imagination Run Wild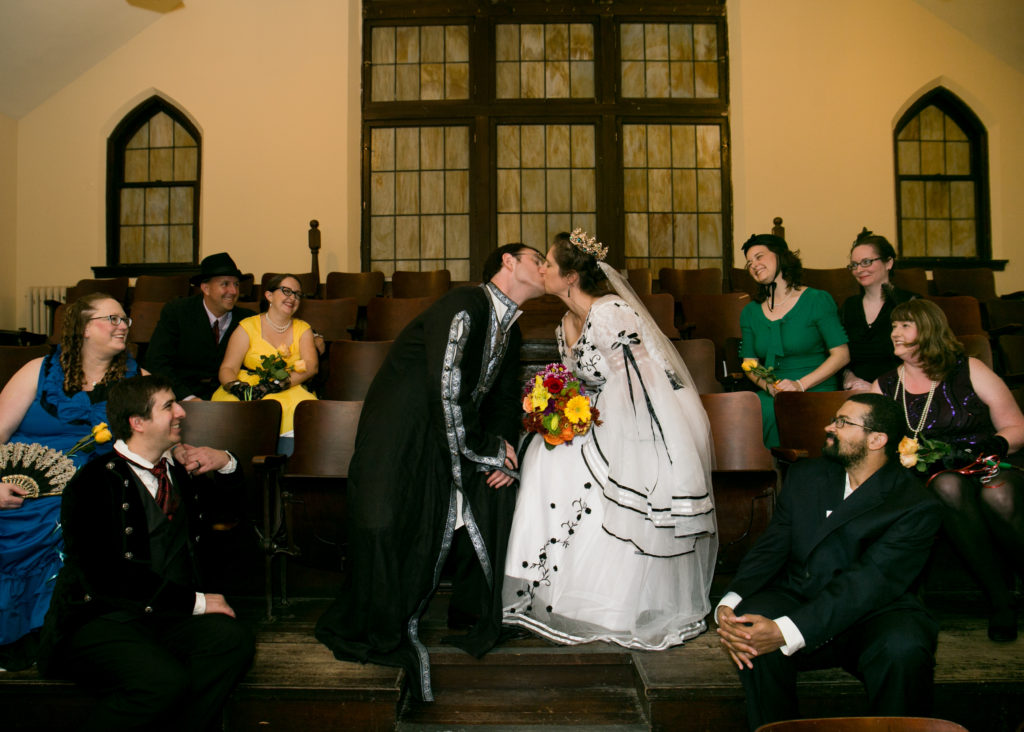 Whatever you love, whatever you dream of, let your imagination run wild. As you free your creative muscles to work, you'll find that they get stronger and you'll have more and more ideas to make your special day absolutely, beautifully unique to you and your future spouse.