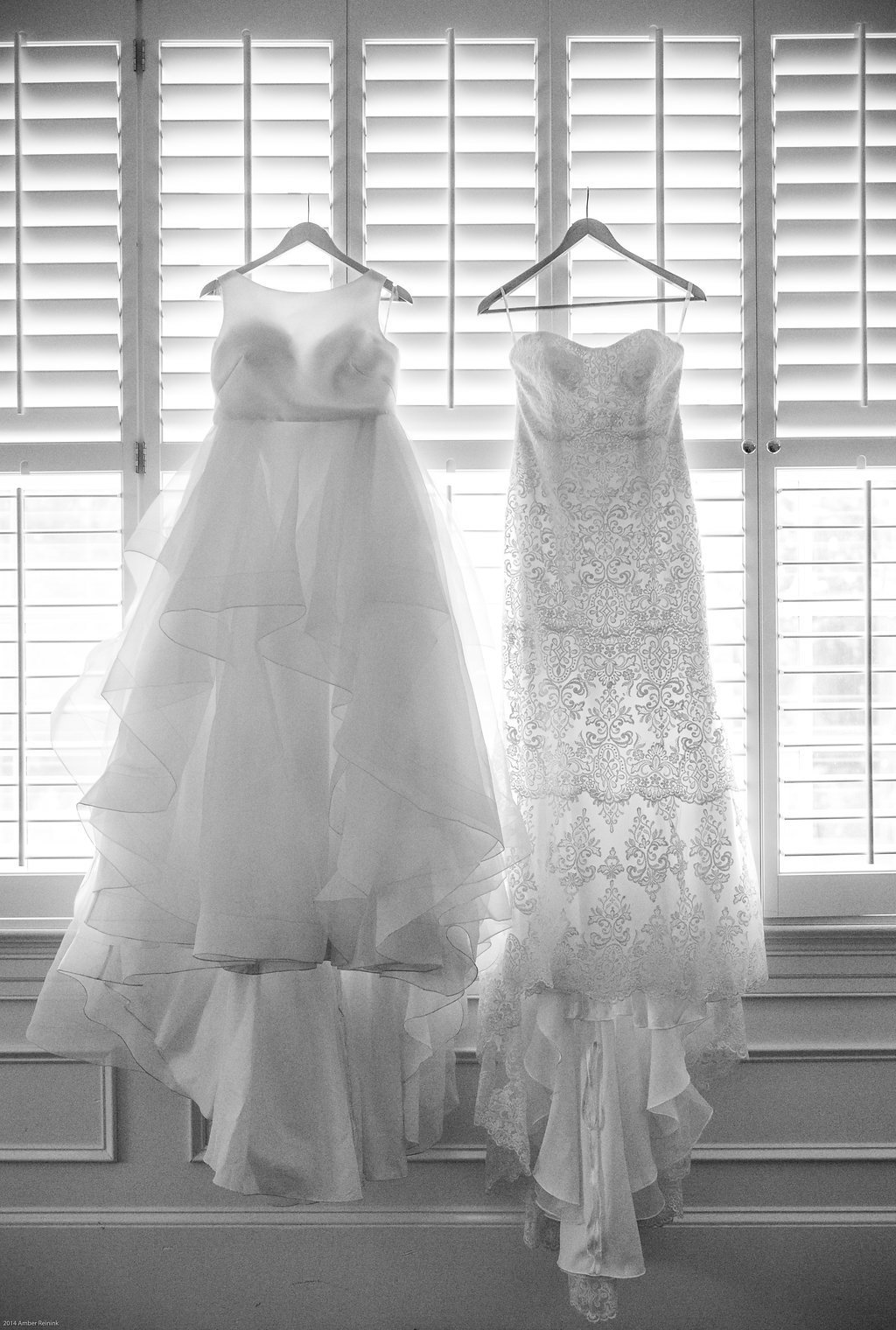 Happy Wedding Wednesday friends! Today I bring you a wedding with not one but two brides for twice the beauty!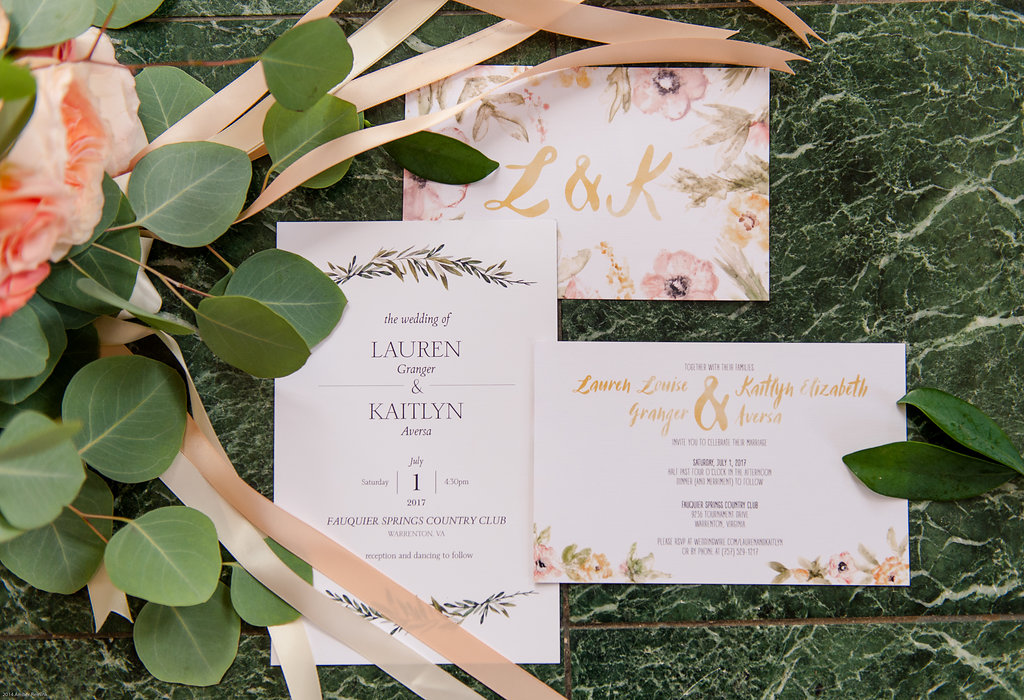 Lauren and Kaitlyn met on tinder over two years before their big day in July at the
Fauquier Springs Country Club
in Warrenton, VA. "We're a (tinder) success story!" said Lauren.
They didn't do a first look and because it was important to them that they share that moment seeing each other for the first time as they walked down the aisle.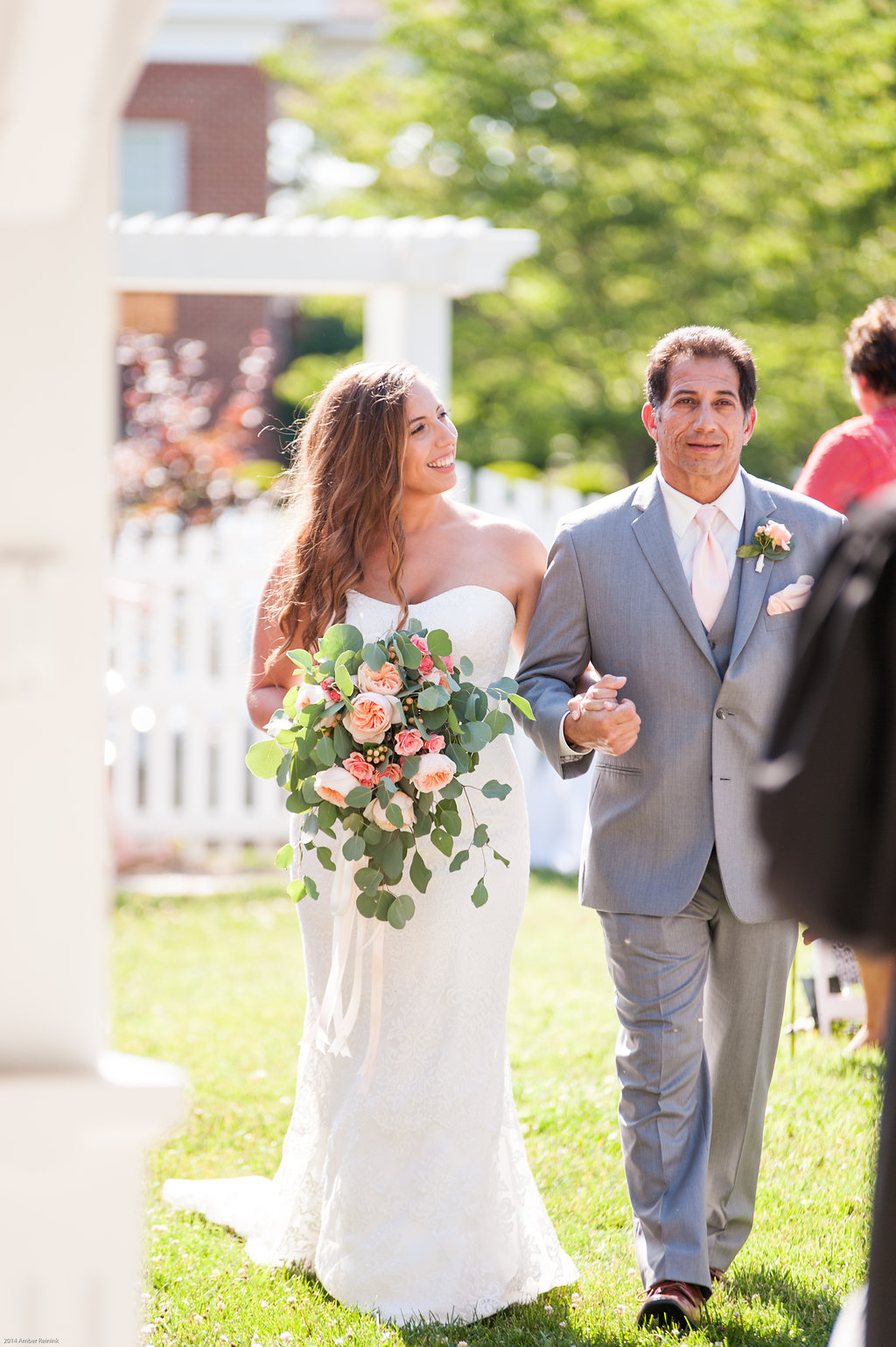 Kaitlyn was the first escorted down the aisle by her father. She wore a gorgeous strapless lace gown.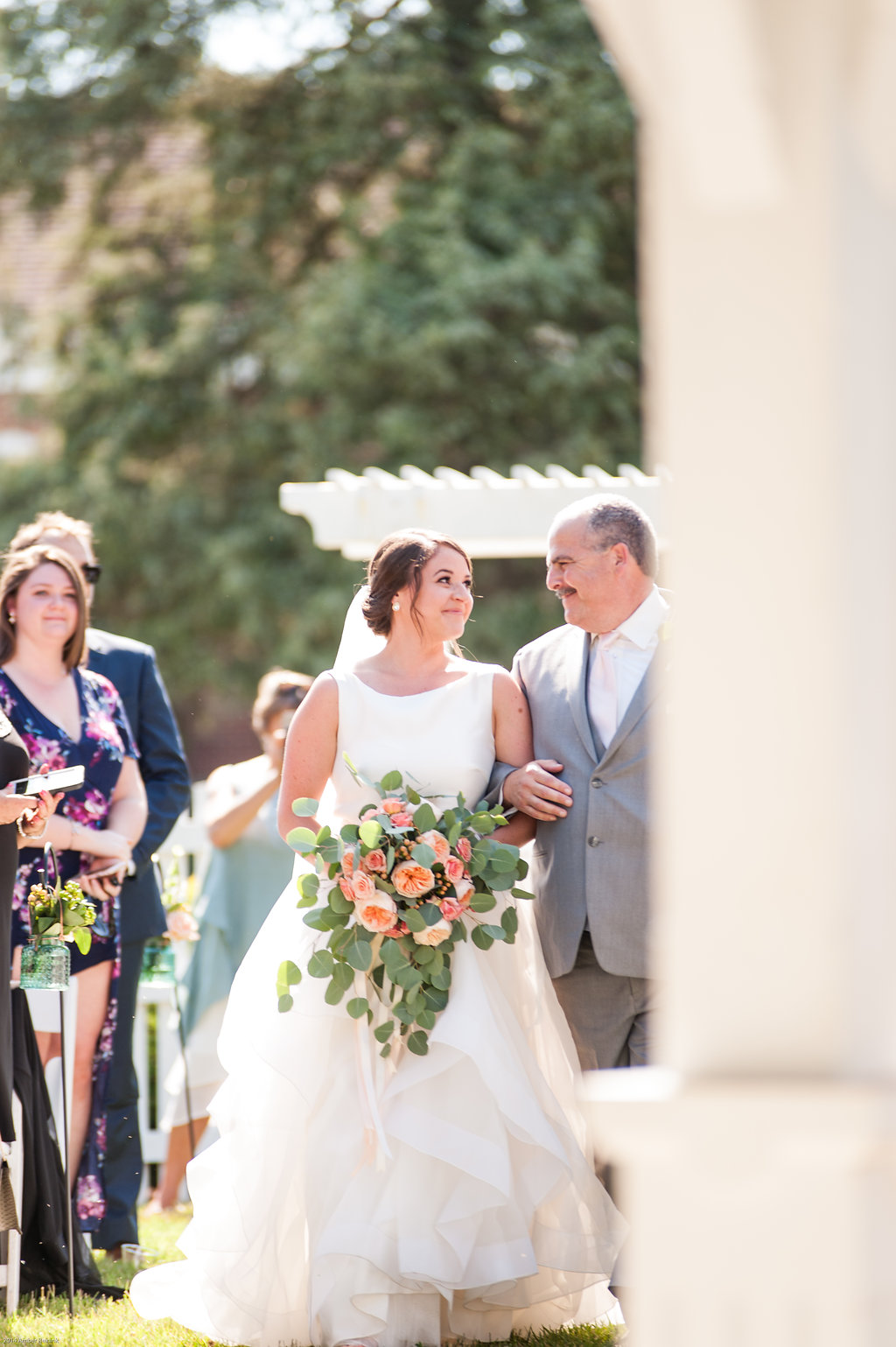 Up next was Lauren. She wore a two piece gown with stunning ruffles that cascaded down the skirt. How cute is this look she and her father are exchanging in the photo above.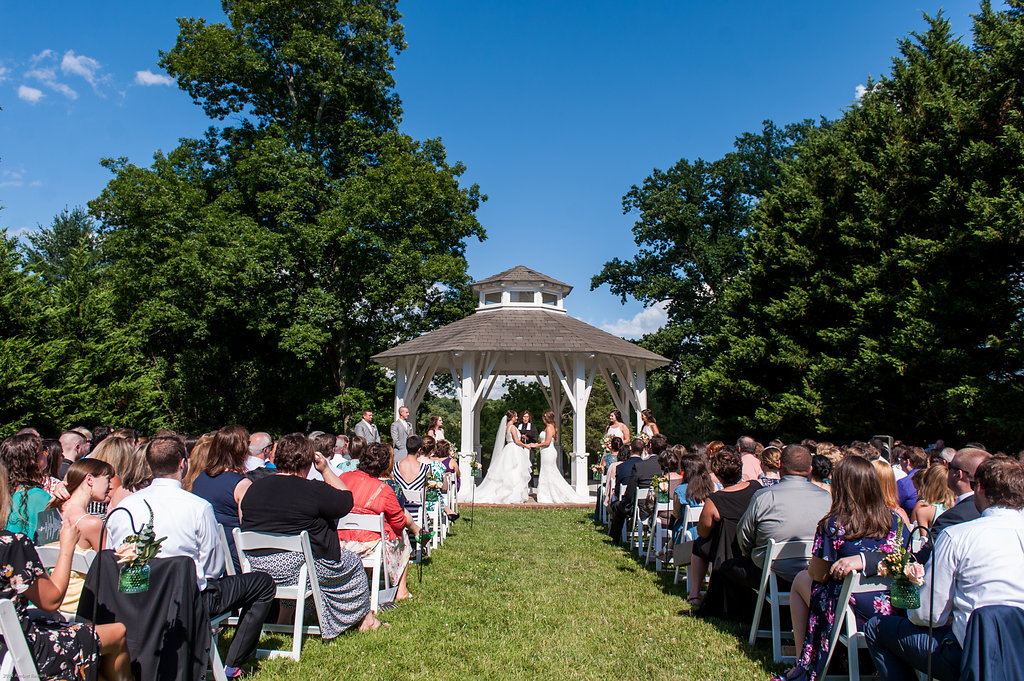 Under this gazebo, they said their vows, kissed and were married!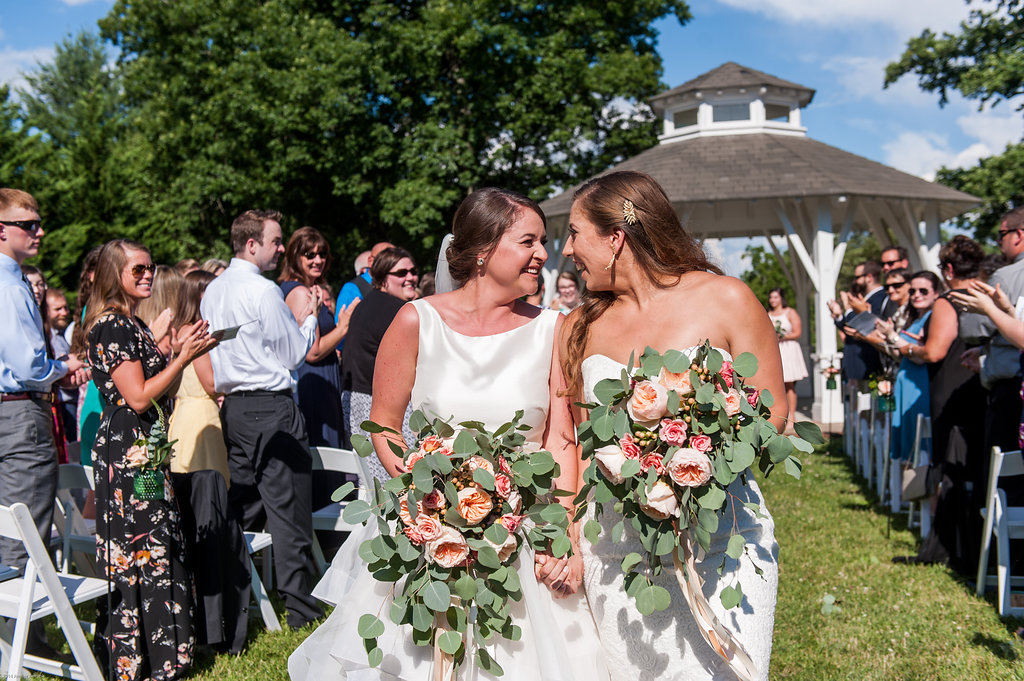 "Kaitlyn and I feel so blessed to have been supported and surrounded by our family and friends to celebrate our marriage," Lauren said reflecting on the day.
And would you look at those bouquets ?!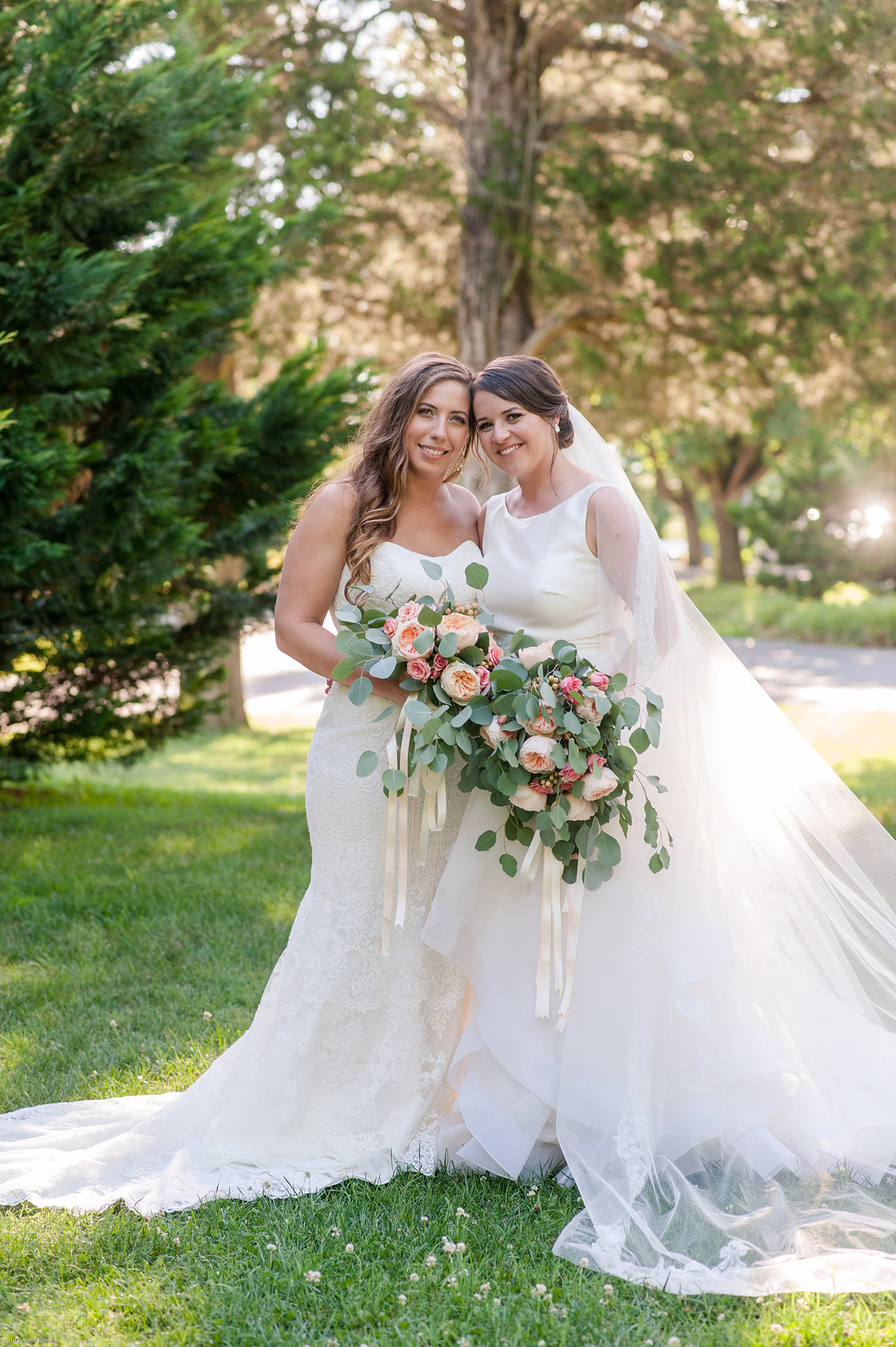 Couples portraits are always my favorite and these two are perfection!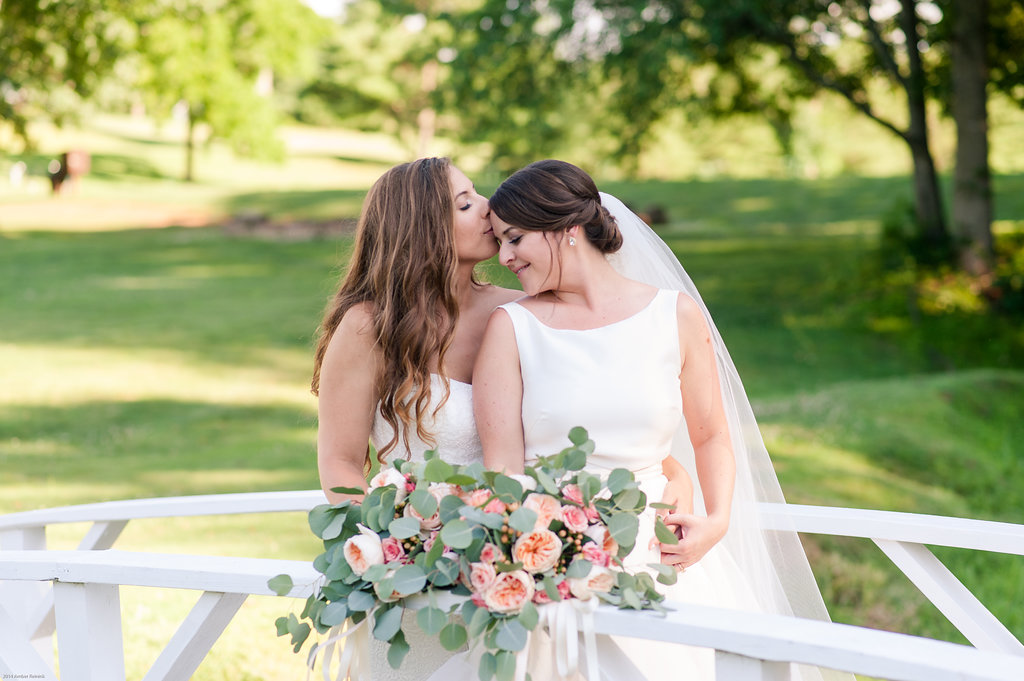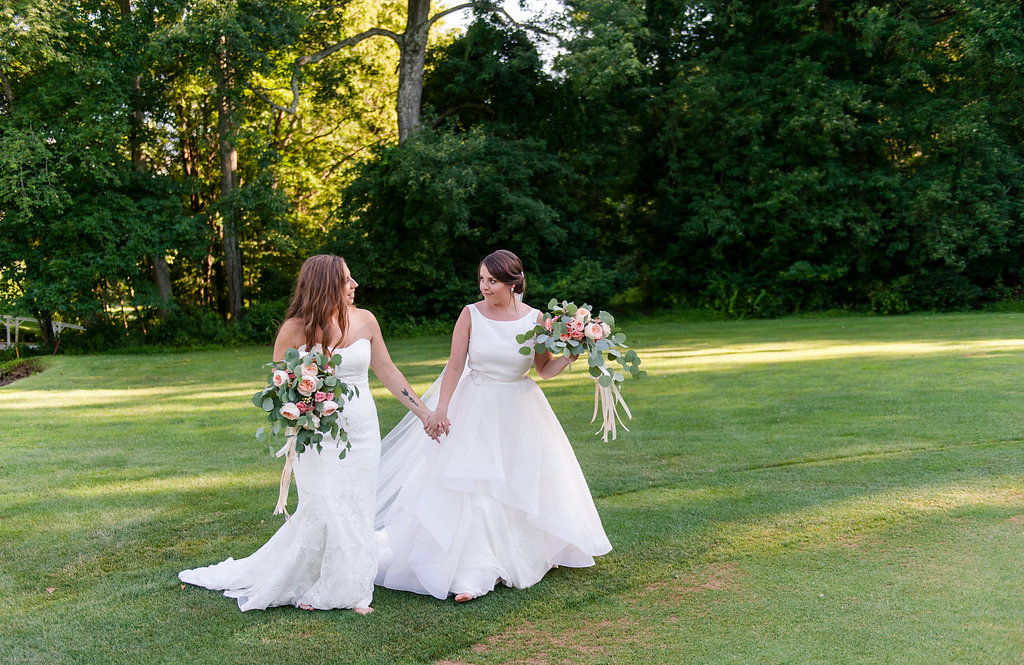 Ahhh wedded bliss…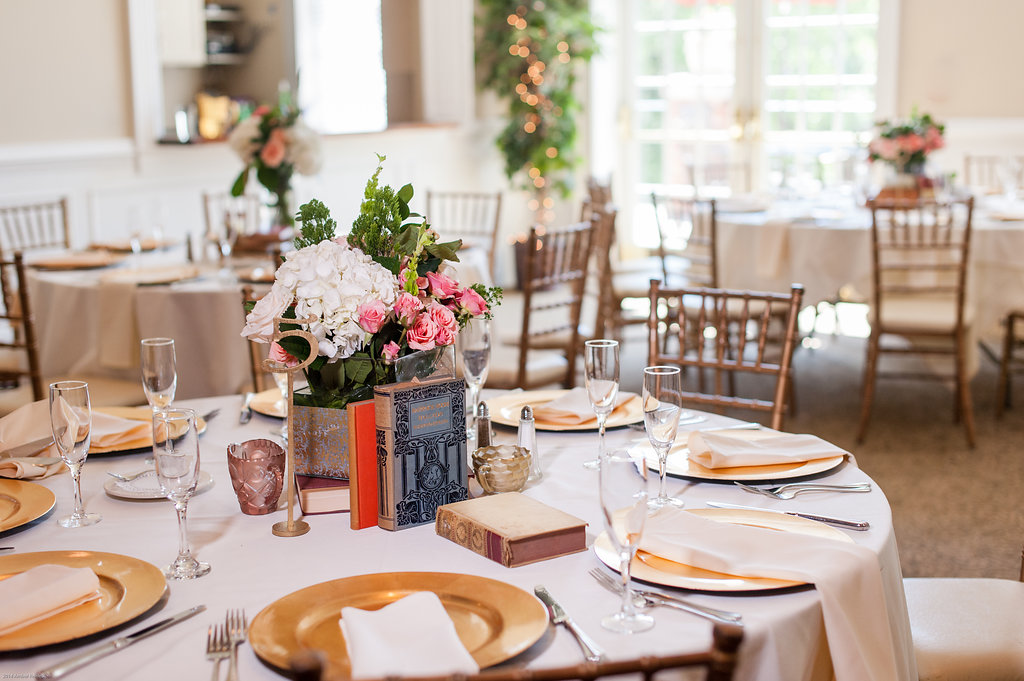 Their reception took place indoors and was themed "books and wine" which was apparently what their first conversation ever was about. Adorbs.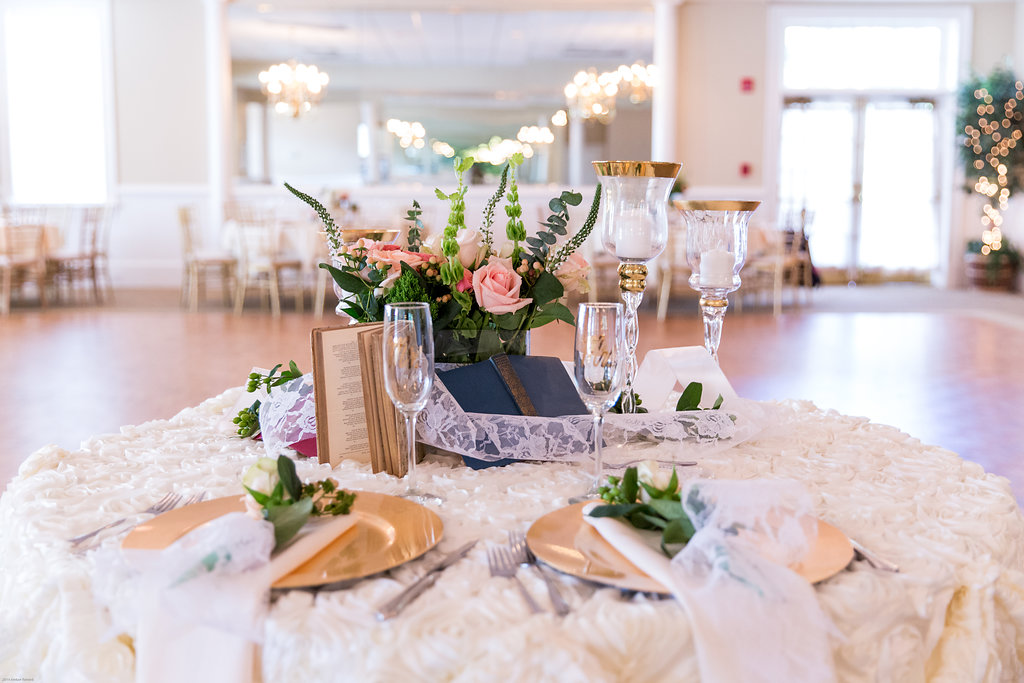 How pretty is their sweetheart table?!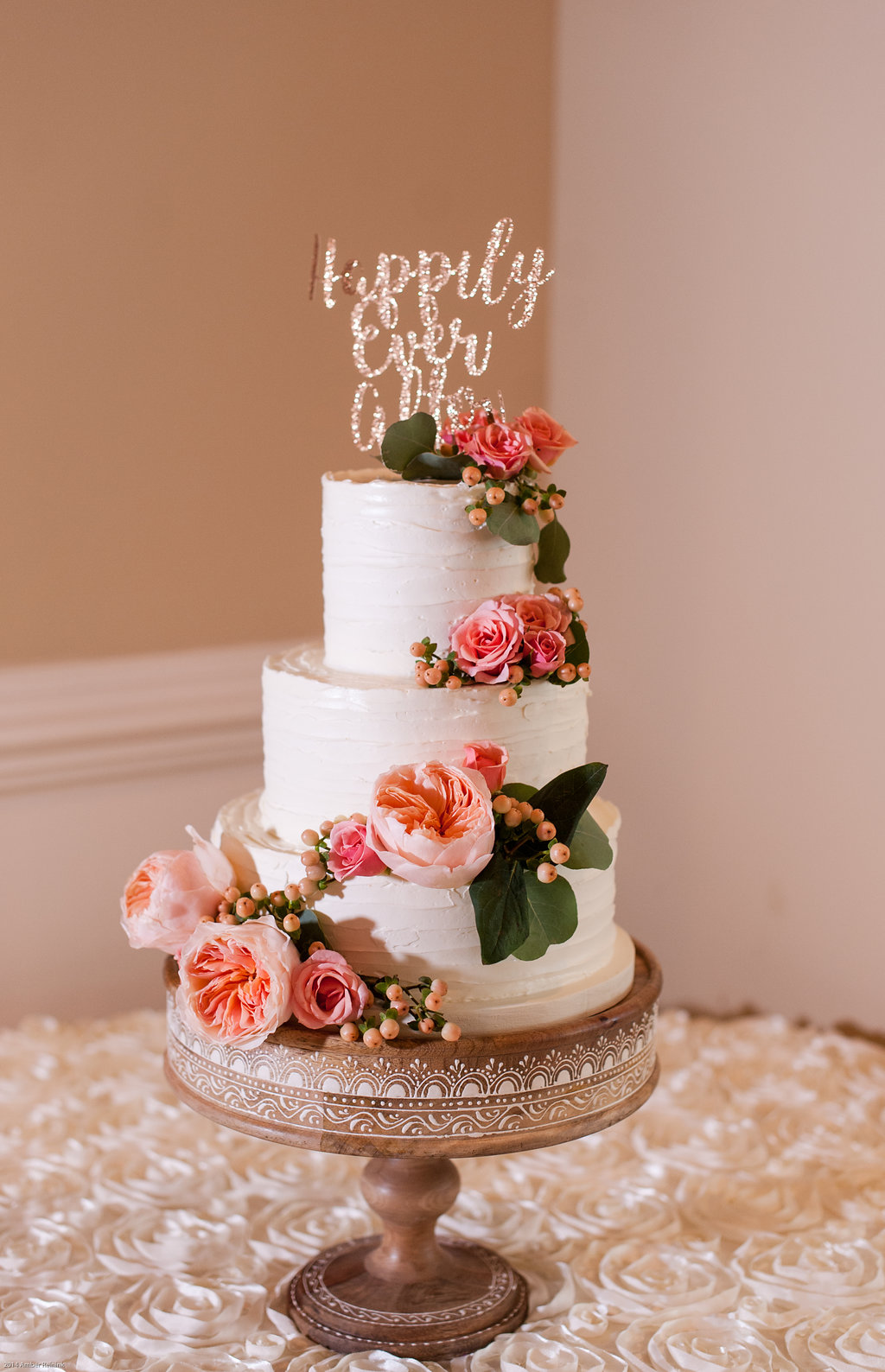 And I don't event have words for this cake ?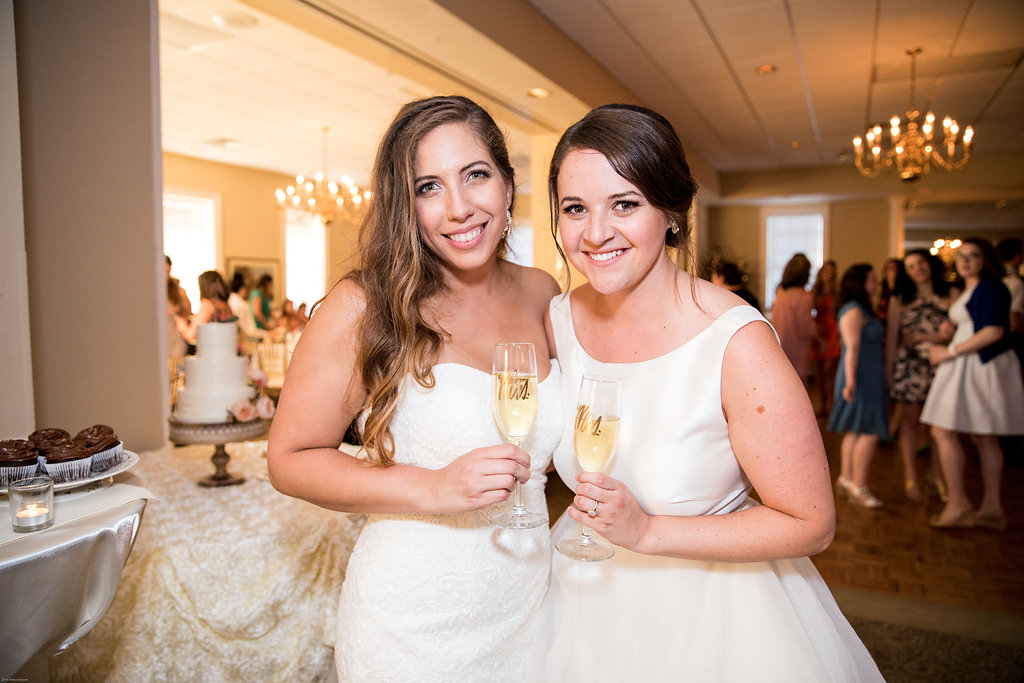 Kaitlyn and Lauren danced the night away with family and friends.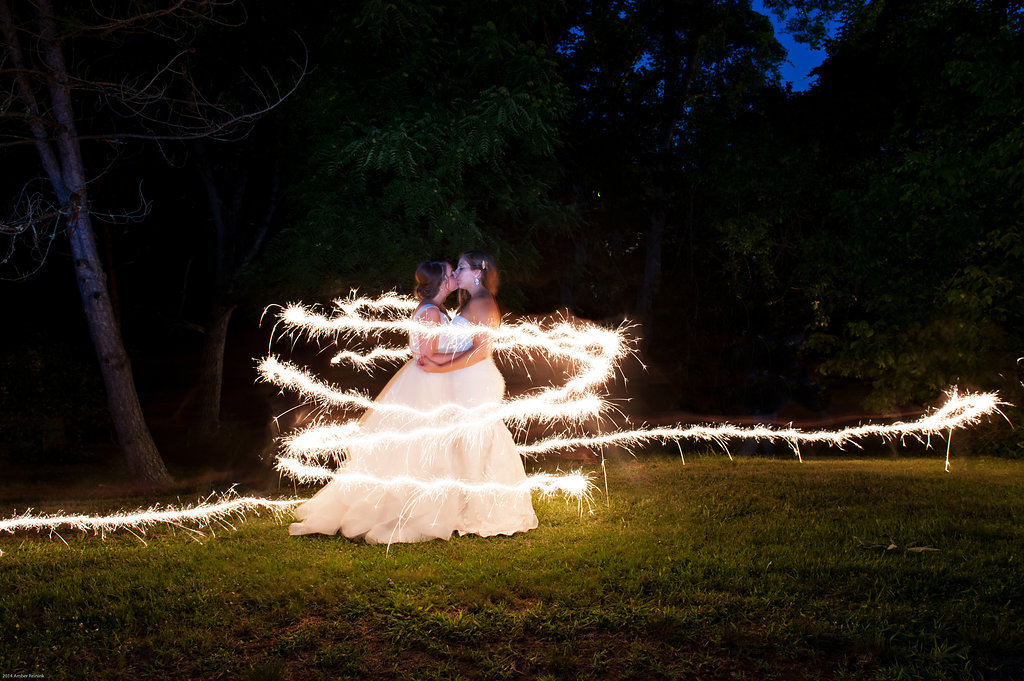 They wrapped up the evening with sparklers (amazing)…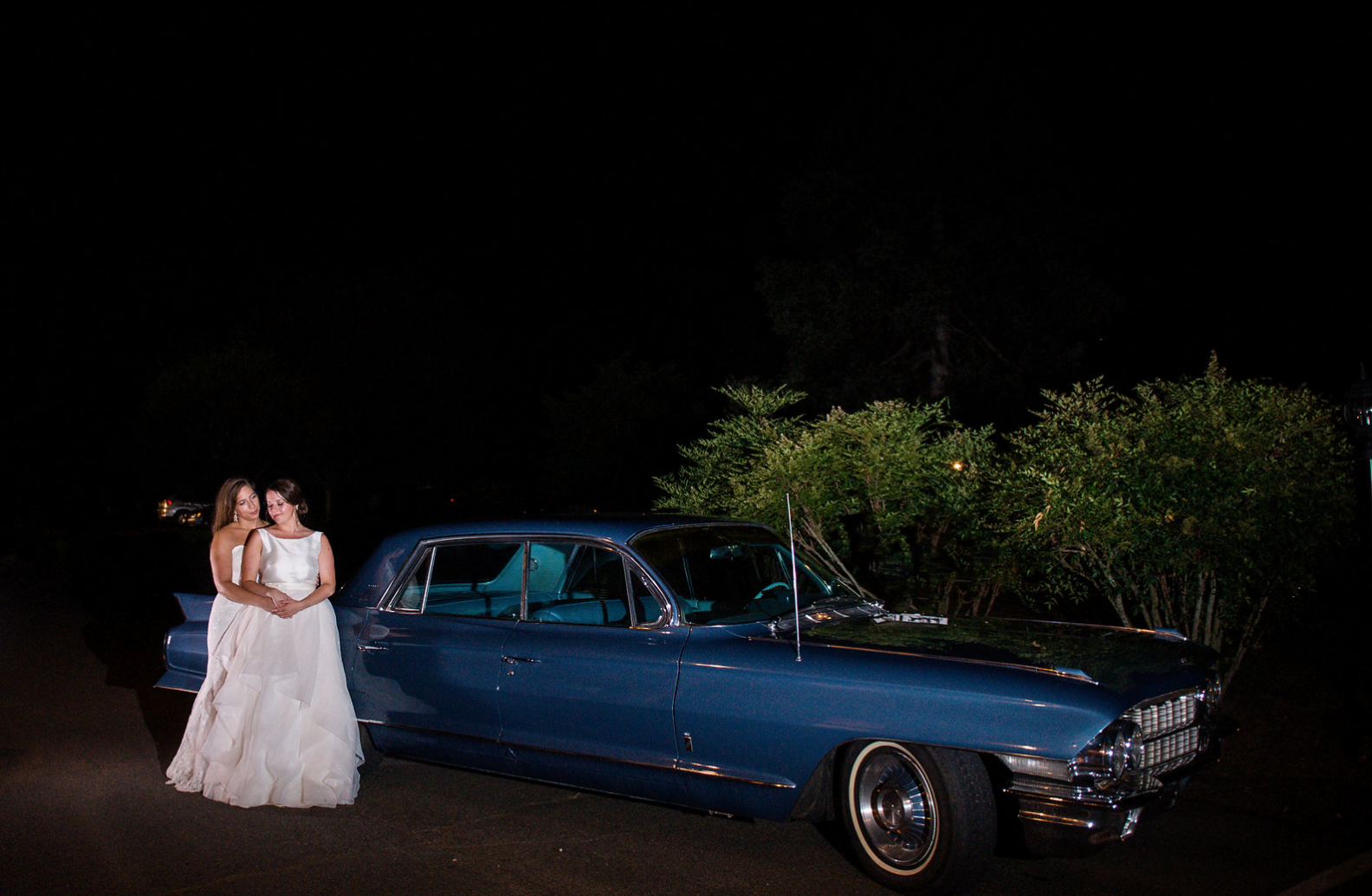 And road off into the night in the Cadillac that Natalie Portman road in in the movie Jackie! So cool!
Congrats Lauren and Kaitlyn!
From the brides:
What was your favorite detail of the day?
Lauren – "Our sweet families came together and provided wedding photos from all of the wonderful marriages in our family. I also loved our getaway car! A 1962 Cadillac that had Natalie Portman's autograph in the trunk. The car and Natalie "co-starred" in the movie Jackie!"
Kaitlyn – "The flowers! We hired a florist to do our bouquets and they couldn't have been more beautiful. Some sweet friends put together our centerpieces with a combination of Costco flowers and sheer determination."
What advice would 
you
 give to a 
bride
 to be?
Lauren – "Decide which details are important to you as a couple and forget the rest."
Kaitlyn – "No matter what, at the end of the day you'll be married and that makes everything perfect."
Flowers: Denise Godfrey/A Floral Event LLC
Getaway Car:  Camelot Classic Cars
Cake: Karen Seay/Cakes in Art
Hair & Make-up: Salon Emage