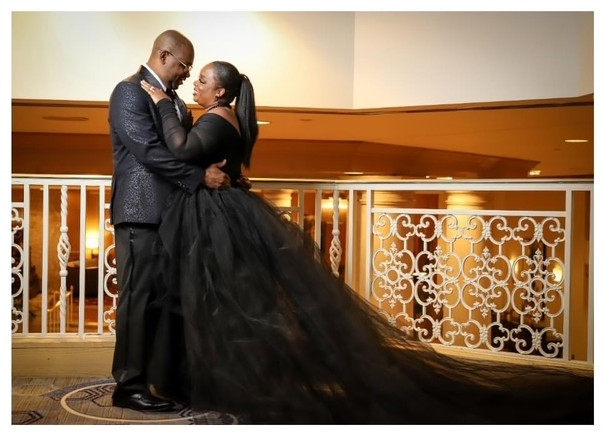 Virginia Bride features weddings weekly here on the blog. Being featured in the blog does not necessarily mean they are featured in the print magazine.
This week, our real Virginia weddings story comes from a couple looking forward to their special day in just a few weeks. Monica and Michael will be marrying on April 23 and are excitedly looking forward to celebrating their love on the anniversary of the day they officially began dating.
Monica and Michael met on Michael's third day at work. "I was in the indoctrination class. I was told we had to go get our employee ID card. So, I went to an outside agency to get my card, of course not knowing the supervisor in charge of this outside agency use to work at my current place of employment. Well, I was receiving bad customer service. So, when I went back to my place of employment, I told my indoctrinate coordinator of the bad service. My indoctrination coordinator was at a luncheon in our lunch facility for a going away party for her supervisor. My indoctrination coordinator said , 'Instead of telling me about the bad customer service, I'll introduce you to the supervisor of the ID service. She is here and you can tell her about the issue.'
"When I saw her (Monica), I thought, 'Wow she is beautiful!' About two weeks later she returned to her old job and her desk was four desks away from mine…"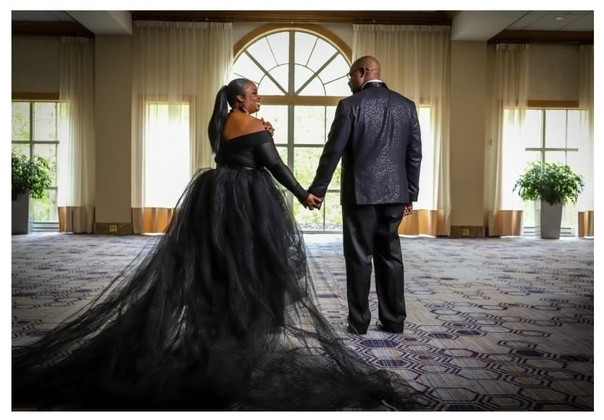 Michael admired Monica and they often joined others at a group lunch. But then, the official first date came. "We just picked up conversations we had from our group lunch dates. And working in the same area."
The Scoop
Bride: Monica, Program Analysis Company, Department of Defense
Groom: Michael, Contract Administrator, Department of Defense
Engagement date: September 16, 2020
Wedding date: April 23, 2022
Number of guests planned: 340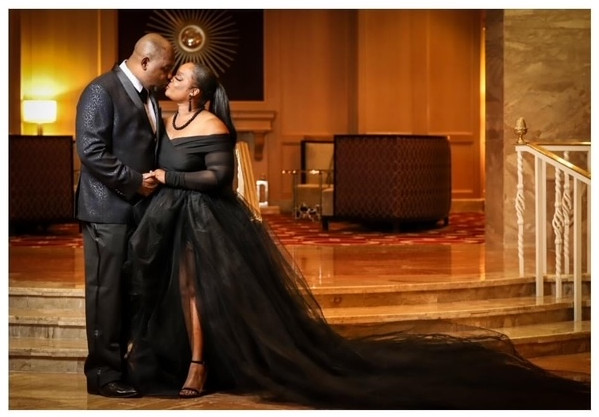 After they'd been dating for some time, Michael knew it was time to pop the question. "I told her let's put together a Labor Day gathering. Little did she know she was planning her own proposal. We invited all family and friends about – 50 people. I told the DJ to play 'Happy' (the song by Surface) until I changed into an all-white suit. Then I came to the front where the food was served, and I asked Monica to come up. I was going to do a karaoke song for her and told the DJ to play 'Your My Latest, My Greatest Inspiration' by Teddy Pendergrass. Then I proposed after I the song ended."
Monica and Michael have now been engaged for two years, waiting for their big day. "We were supposed to get married on the day we did the photo shoot but due to Covid 19, we pushed it out but still dressed as if we were getting married."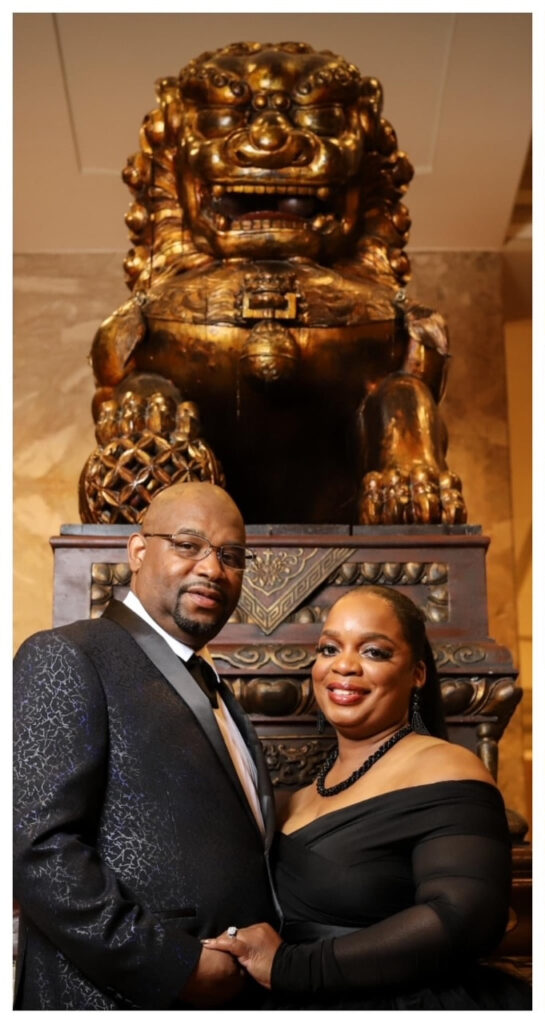 Some special touches for their upcoming wedding includes the fact that Monica and Michael have been branded as M&M over their dating relationship, so they're planning to give out M&M candies at the wedding. Additionally, "We will be having our dress and suit specially made and no one knows the color or the style that we will be wearing. Our guests have to be in formal black and white, our bridesmaids and groomsmen will be in all white. I can't speak of the dress or suit since these are a secret, but just know it's a uni-dress with a long train and the suit is resembles one from the George Washington era."
Their guest list will include folks from Jamaica, Canada, New Jersey, South Carolina, Alabama, Virginia, Maryland, Massachusetts, and California.
Monica and Michael are planning a cruise through the Mediterranean to Italy, Spain, France, and Greece.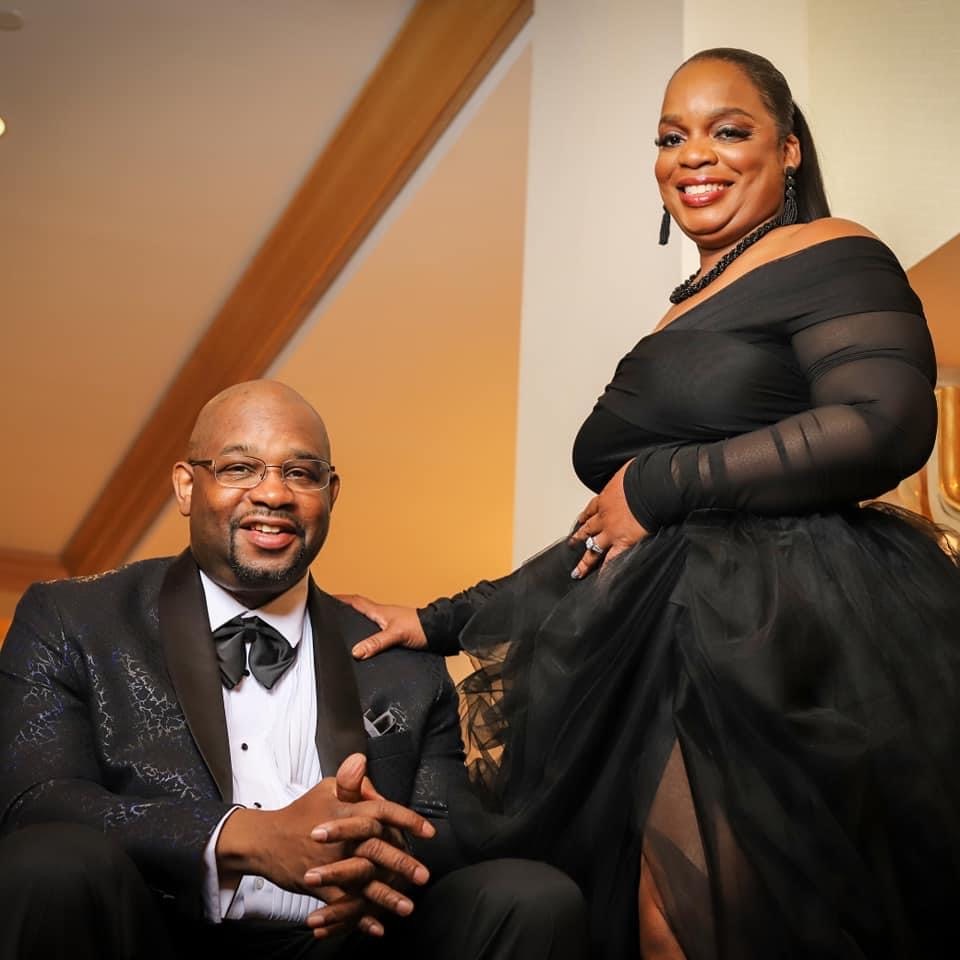 Vendor Credits for the Photo Shoot
Photographer Jerryck Jacob Photography
Rings: Kay Jewelers