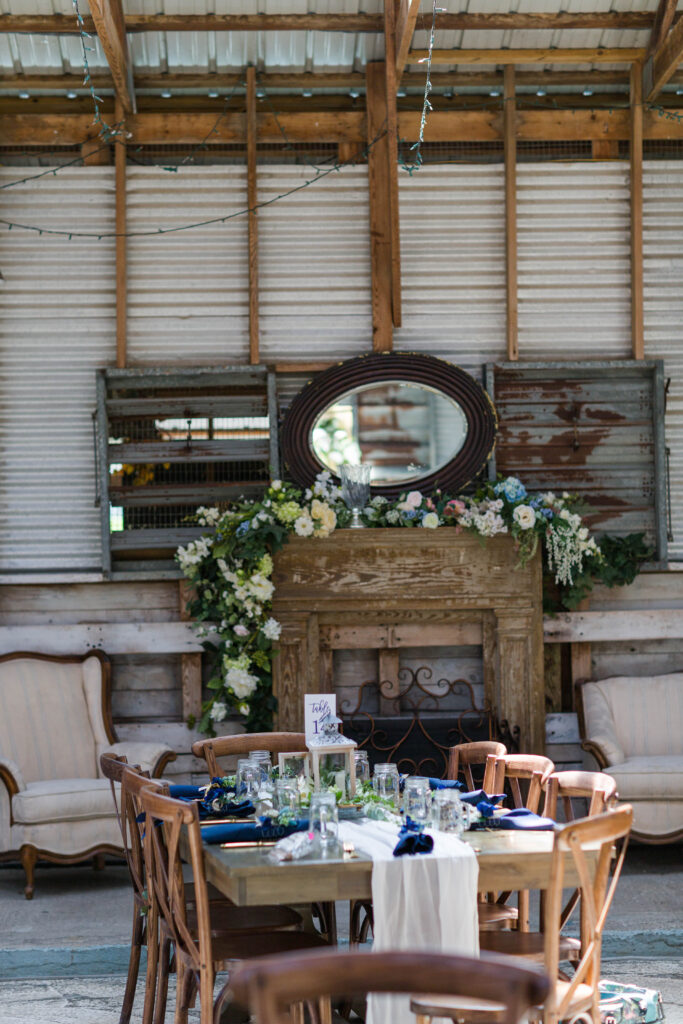 This week's real Virginias wedding love story comes to us from Nico and Madison, a delightful couple spilling over with joy for their life together.
"Nico and I met through mutual friends at a gathering at Radford University, where we both attended college. It was late January, the weekend before Spring semester classes were starting. It was cold, freezing cold. I was in a short-sleeved top without a jacket because I didn't want to lose it throughout the night. Nico gave me his khaki insulated jacket so that I could be warm, and he walked around the rest of the night with his hands in the pockets of his jeans and his thin, plaid shirt rippling in the wind. Throughout the night, our friends had left the gathering and gone somewhere else, or left to go home, so it just became Nico and I wandering the streets of "Light Side."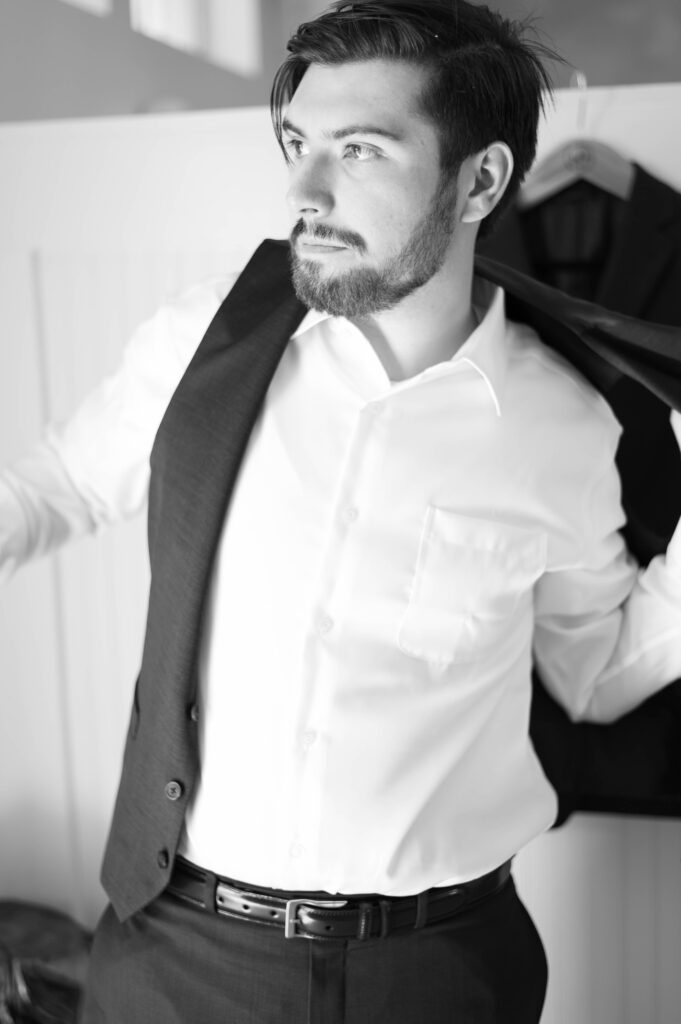 "Around midnight, I had decided I was cold and tired and ready to go home. Problem was, my car keys were locked in my friend's apartment and she was fast asleep. After knocking on the door and ringing the doorbell for 30 minutes, with no response, we sat in the hallway of her apartment complex just talking and laughing about the situation. I stated several times that he could leave and I would wait for someone to come answer the door. He refused to leave and said, 'Absolutely I'm not leaving you out here alone.' Finally, at around 1:00 am, my friend's roommate answered the door and I was able to get my car keys. We drove back to the apartment complex where we both lived. Nico lived across the street from me. After parking my car at my apartment, he got out of my car, handed me the keys, and said 'See you around. Have a good night!' with a little wave. We went our separate ways.
"We began hanging out frequently whether it was doing homework together, going to friend's houses for bonfires, or just catching up on the University Bus from campus back to our apartment complex. He really was my best friend before he became anything else, and he's still my best friend to this day."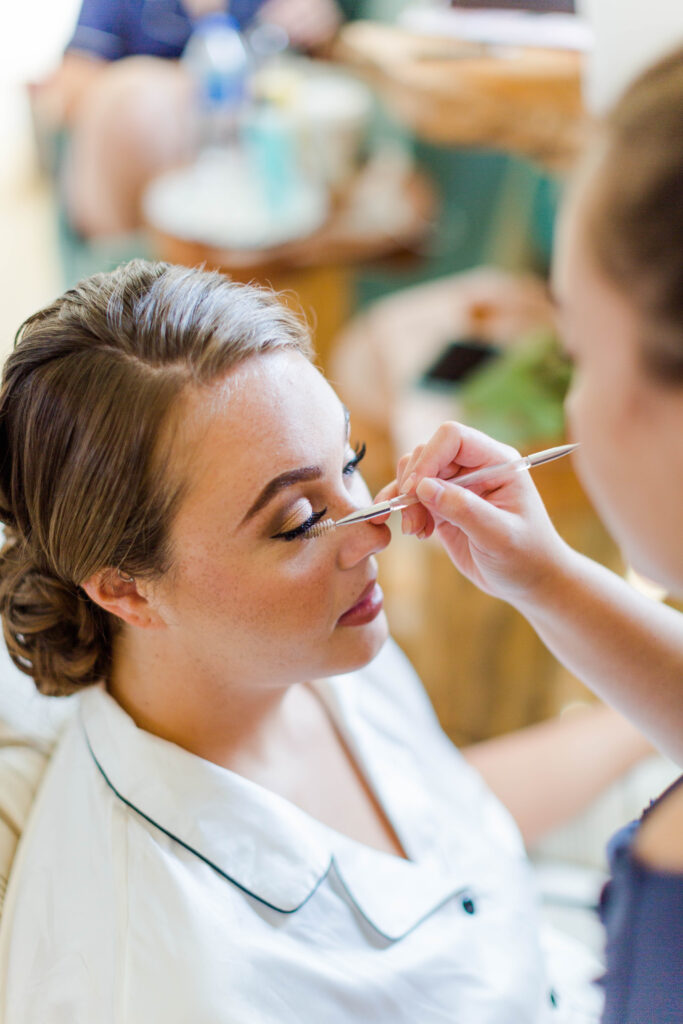 The Scoop:
Bride: Madison, 24, Recreation Therapist, NeuroRestorative
Groom: Nico, 24, Bilingual Account Manager, SoundExchange
Wedding date: 8/28/2021
Number of guests: 75-80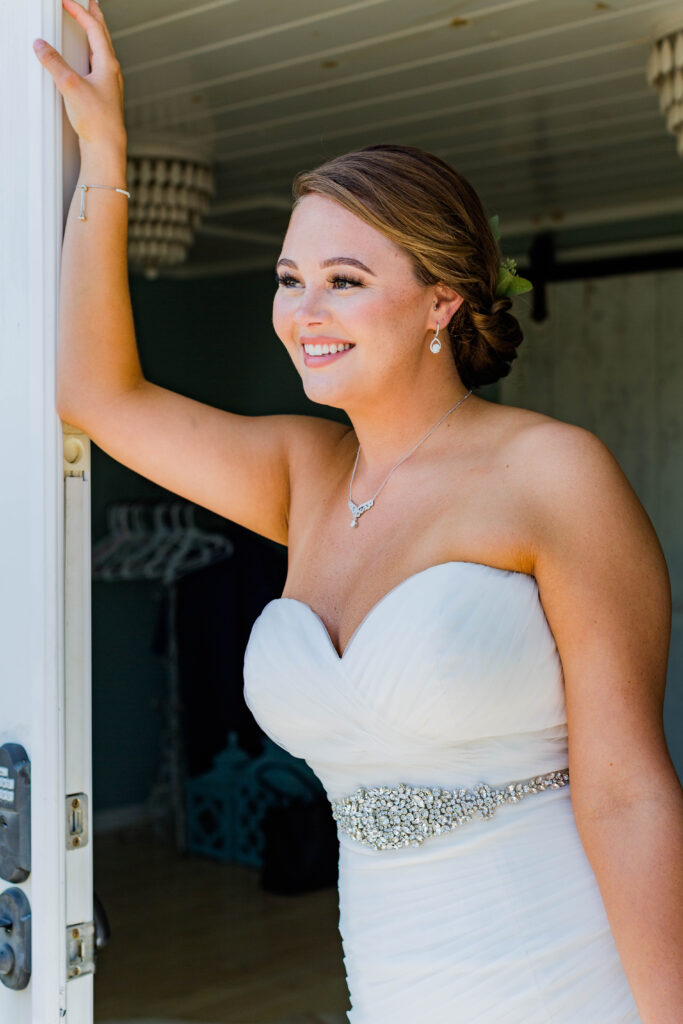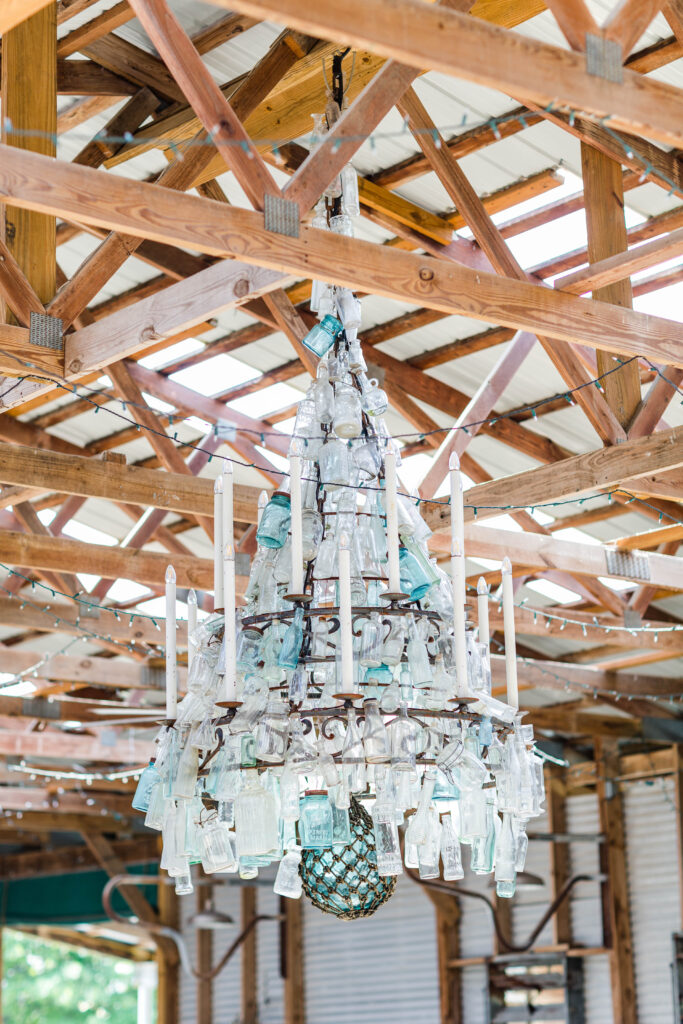 "Our first date was to the movies and then to Red Robin where I spilled avocado all over my shirt. Ironically, I did the same thing on our second date. I stopped ordering things with avocado in them for a while! While on the date at Red Robin, we began making up completely ridiculous backstories for all of the pictures around the restaurant. It was really fun! We sat there for hours, even after he had paid the bill. I think because we had been friends first and then merged our friendship into a relationship, it was so natural. Being with Nico has always felt so natural, so calm."
"Our wedding was unique to us because we had it at a farm that has a pumpkin patch in the fall. Sinkland Farms, the location of our wedding, was about 20 minutes from our college, Radford University. Nico and I would go to the pumpkin patch in the fall and do all of the fun fall festivities when we needed a break from school. We went one time with my Mom and Brother when they came to town to visit, we went multiple times by ourselves, and we had been with my Maid of Honor 3 years prior for some fall couple pictures. After we had our fall pictures done, Nico and I sat down in the place that would later become our reception hall and listened to the live band. I looked over and told him 'This would be a really fun place for a wedding.' Nico stated, 'I completely agree' and we 'cheersed' our beers. Litle did we know that 3 years later, we would be having our first dance in that same spot."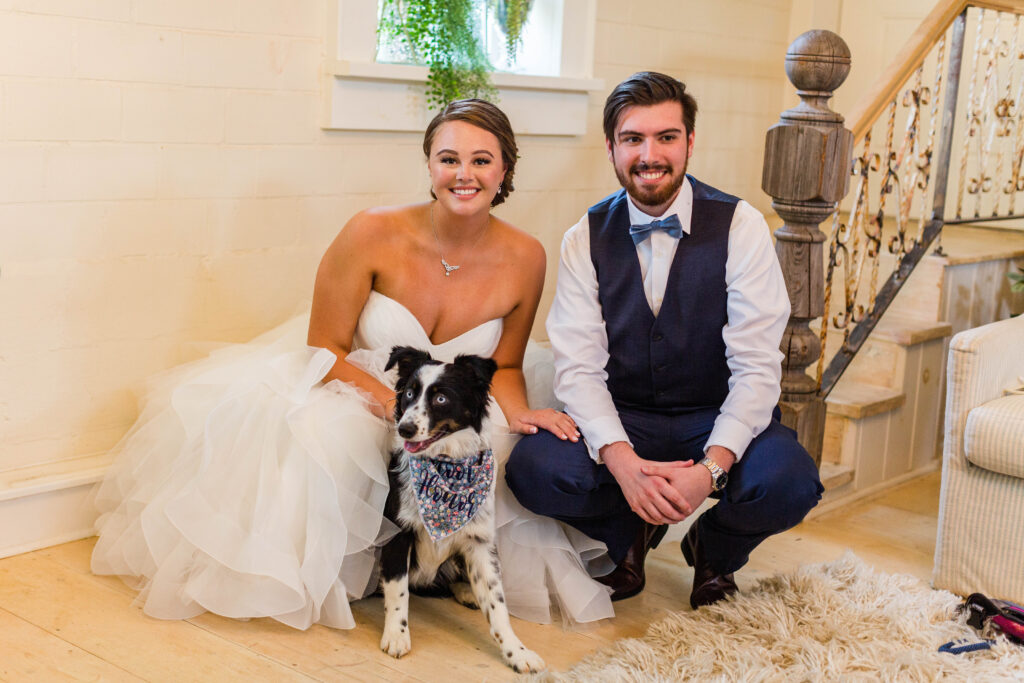 "My wedding dress was a white mermaid style dress with a layered tulle bottom. It was a part of the Allure Disney Princess collection and was modeled after Ariel. Style D260 to be exact. One special element I had was that I had one of my mother's handkerchiefs sewn into the bodice of the dress which was very special to me. For fun, I did have white, bedazzled Corral cowboy boots that I wore for the reception. They were a hit."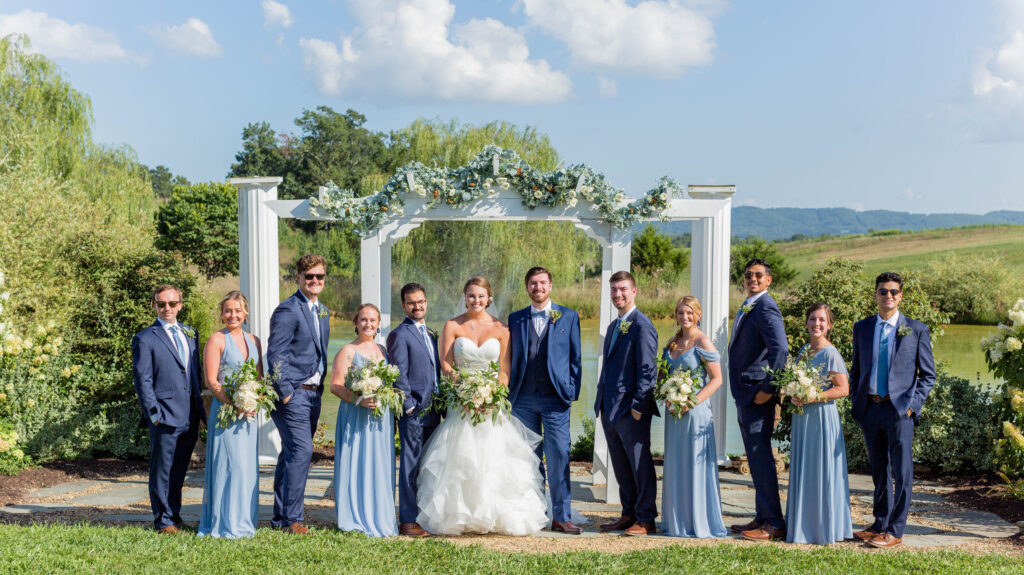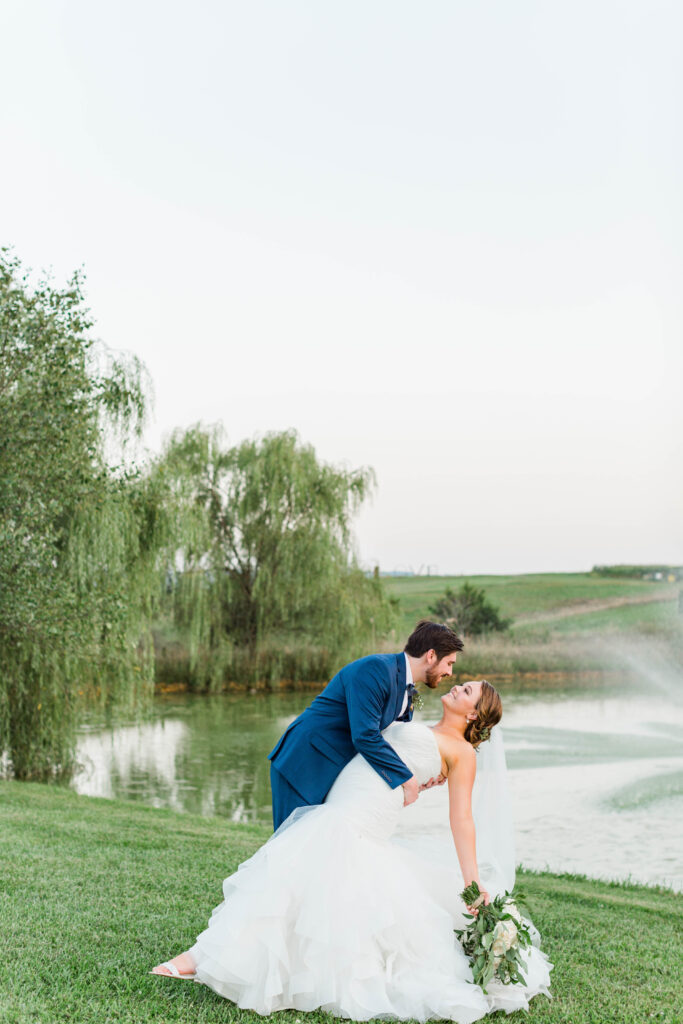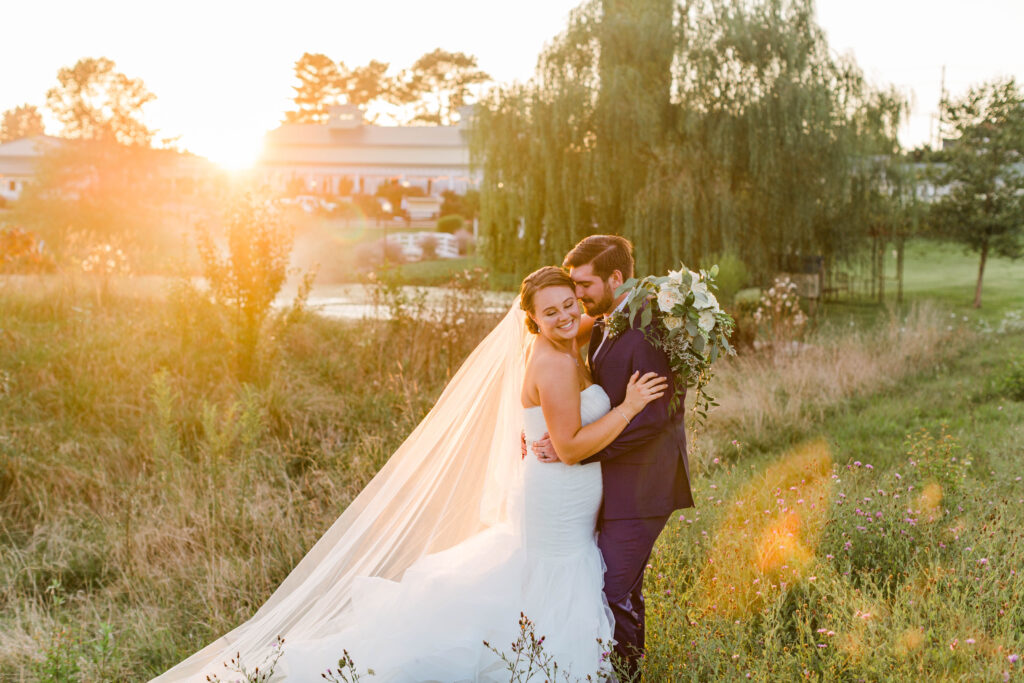 "My bridesmaids wore Dusty Blue as their color and their dresses came from Birdy Grey. I wanted my ladies to have the liberty of choosing a dress that they felt comfortable in as I had ladies of different ages and body types.
"I chose the color dusty blue for the ladies and navy for the boys as we had a late summer wedding and thought the light blue and dark blue would complement the blue mountains in the background of the wedding venue. Also, dusty blue is my favorite color!"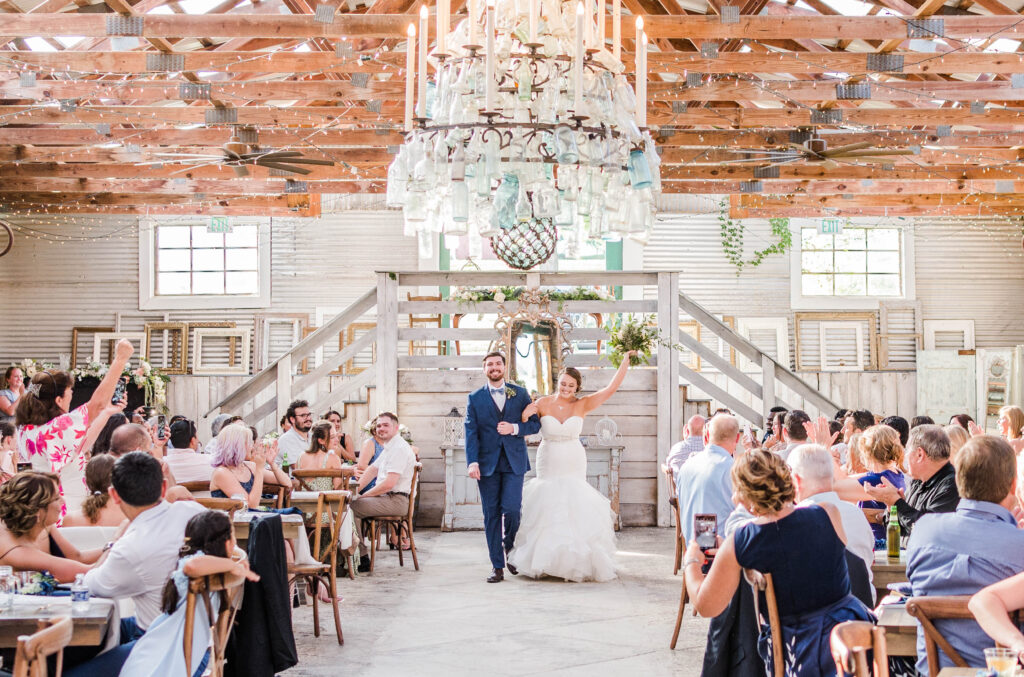 "As I talked about earlier, this venue was special to us as we had spent many falls at the pumpkin patch there and felt connected to it as the venue was close to our Alma Mater, Radford University. We also loved that it was in the mountains and that Sinkland Farms was relative to both Northern VA and Newport News, VA where we had guests coming from."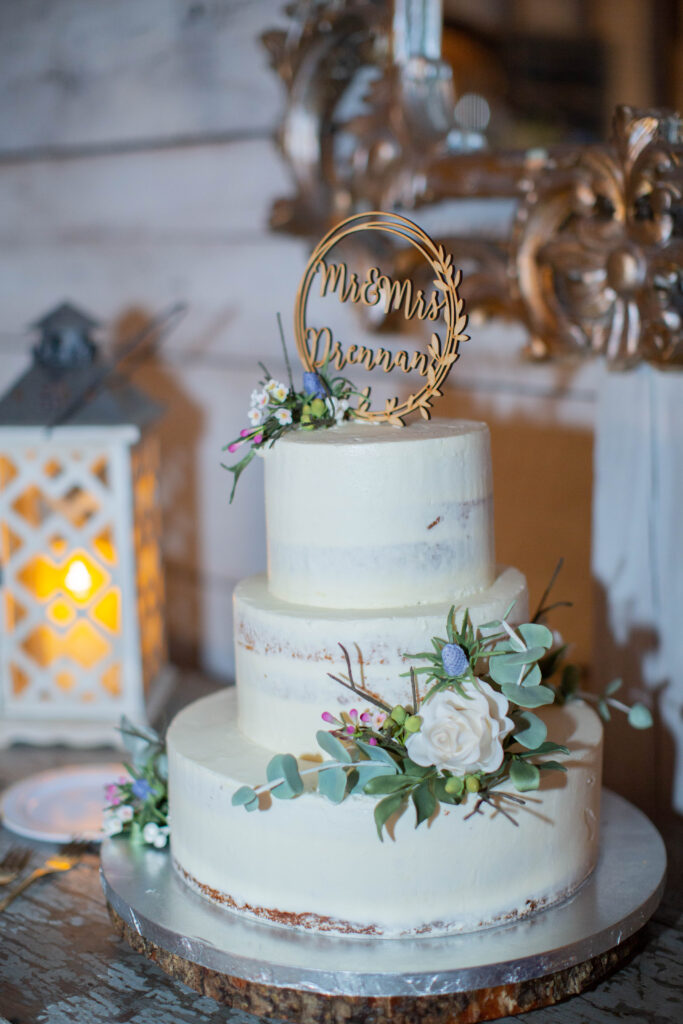 "All of our guests were special to us in different ways. Some were childhood friends, others were dance teachers, some were college friends from both Nico and my college years, as well as our mutual friends. Others were Nico's bandmates, some were friends from past jobs, and most were family members that traveled from far and wide to be there. Every person that attended our wedding holds a special spot in our hearts as they partook in the most special day of our lives."
"Our decor was definitely rustic-modern. The ceremony was held outside by a pond with the rolling farm hills and mountains in the background. The reception was held in a well-decorated barn on the property, about 50 yards from the ceremony site. The barn was decorated rustic-chic, which matched the theme for the entire farm. On the property, there was a Manor House that the bridesmaids and I stayed at the night before the wedding and then Nico and I stayed the night of our wedding. That was a huge plus for us when deciding on this venue."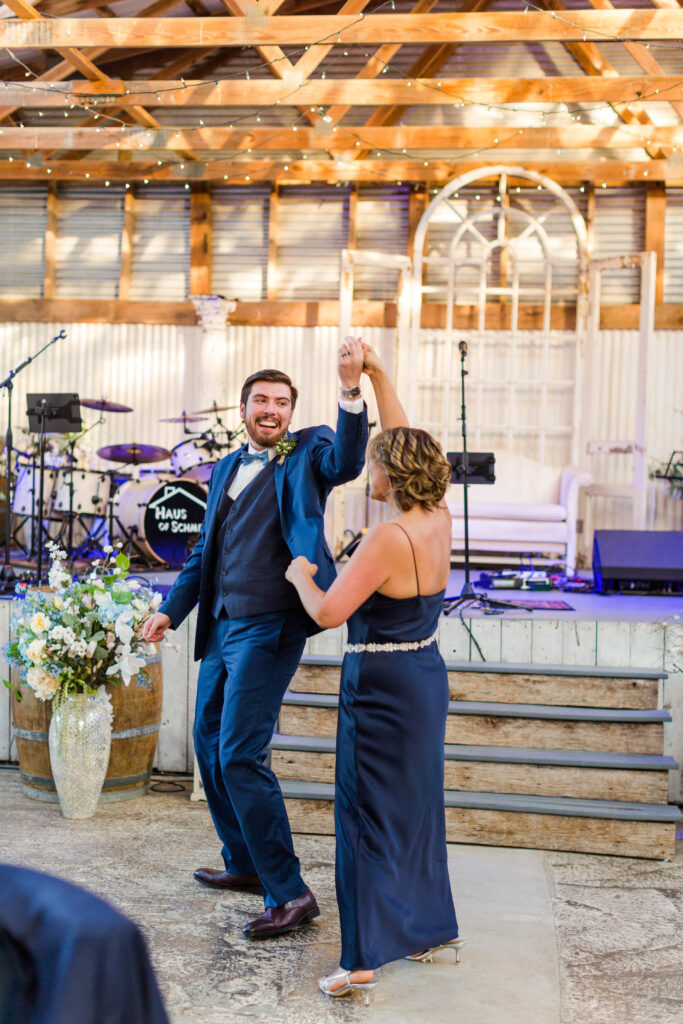 "If I could give any advice, I would definitely remind everyone that this is y'alls day! It isn't your in-law's day, it's not your crazy grandparent's day, it's not your guest's day. It's yours. You only get this one time to have an entire day be about you, your spouse, and the love that you share. It goes by so fast that if you waste even one minute wondering about what someone else is thinking, that's one minute that you never get back from your most perfect day."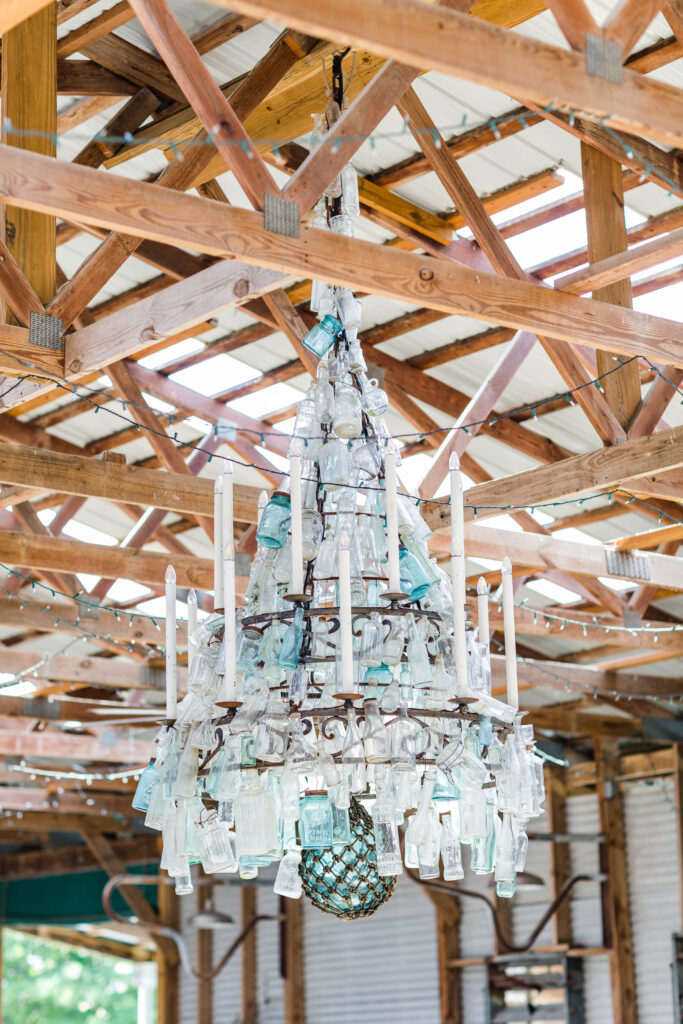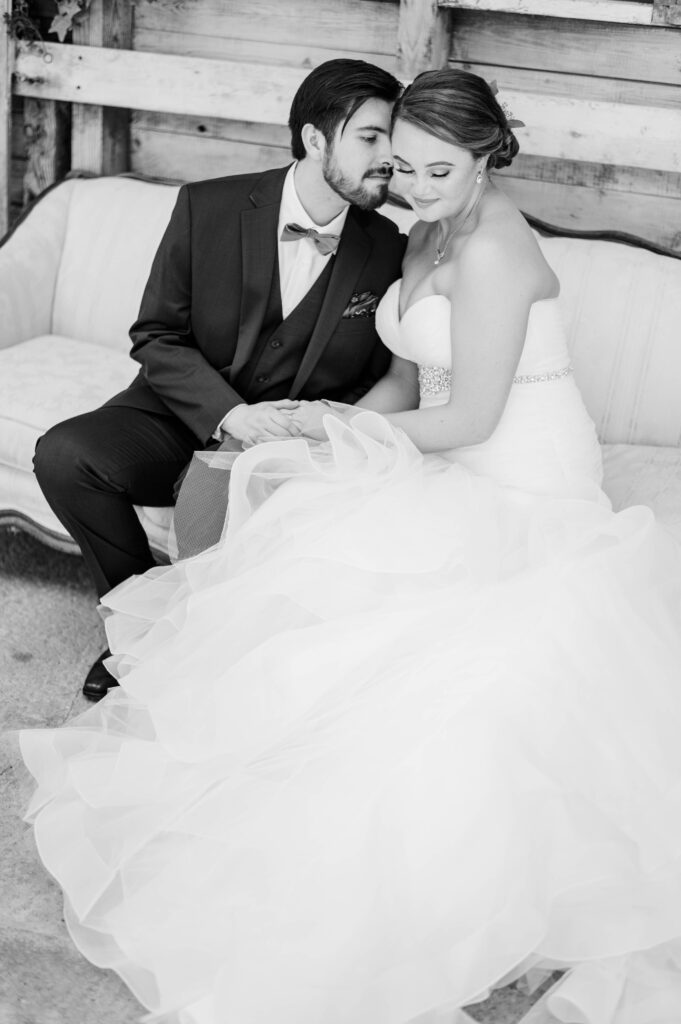 Vendor Credits