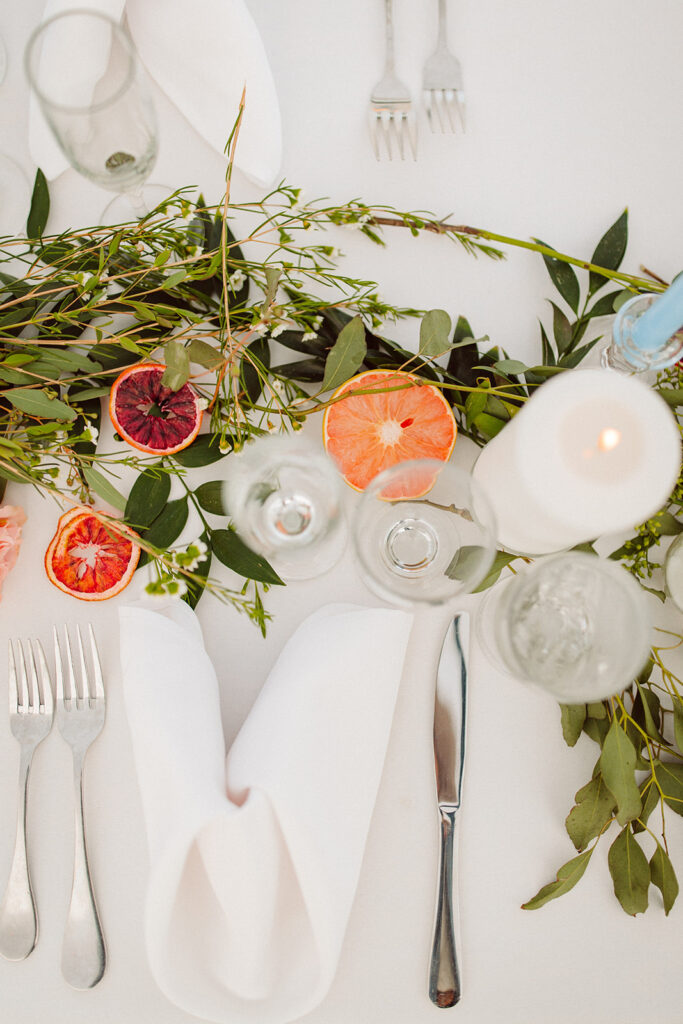 Virginia Bride features weddings weekly here on the blog. The featured blog weddings do not necessarily mean they are featured in the print magazine.
This week's real Virginia weddings tale comes from Rachel and Andrew, set up by a mutual friend and thus, making romantic history.
"Knowing that both Andrew and I were single, this person had it in his head that he should introduce us. In the end, Andrew got tired of waiting for an opportunity and sent me a message via Instagram…six months after the mutual friend had first suggested setting us up. The delay ended up being perfect, however, and I'm happy we met when we did. I was exiting a seriously stressful period at work and finally had time to pour into a healthy relationship.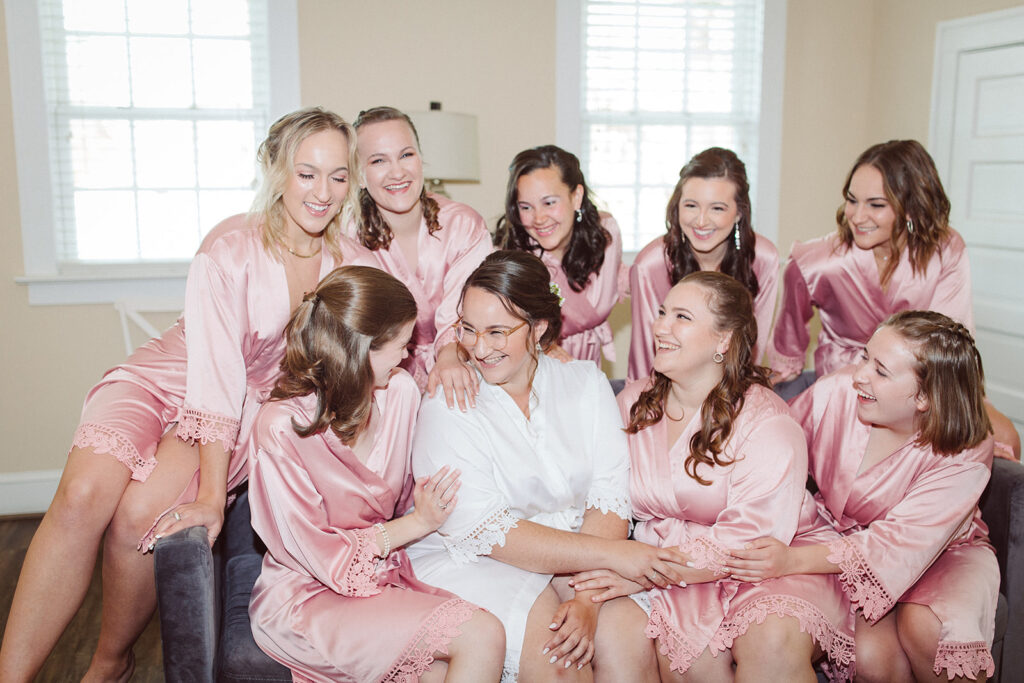 "Our first date was essentially a blind date – we had never met before apart from exchanging a few messages in order to plan to meet. We met at a taco place at the Virginia Beach oceanfront, and the first forty minutes of conversation were spent shouting over a loud crowd of other guests drinking margaritas and waiting for their tables. After dinner we walked the boardwalk, talking, before finally parting five hours later. He asked me for a second date before walking me to my car, and I quickly agreed, because five hours hadn't been long enough."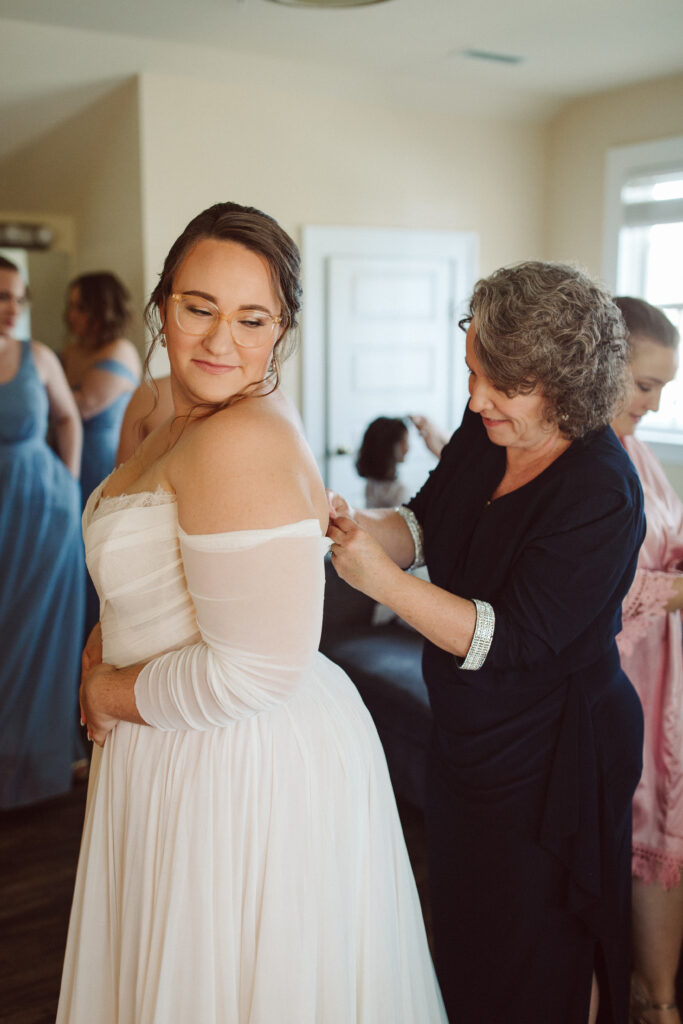 The Scoop
Bride: Rachel, 29, freelance writer and author
Groom: Andrew, 29, senior video editor, Christian Broadcasting Network
Wedding date: March 21, 2021
Number of guests: 75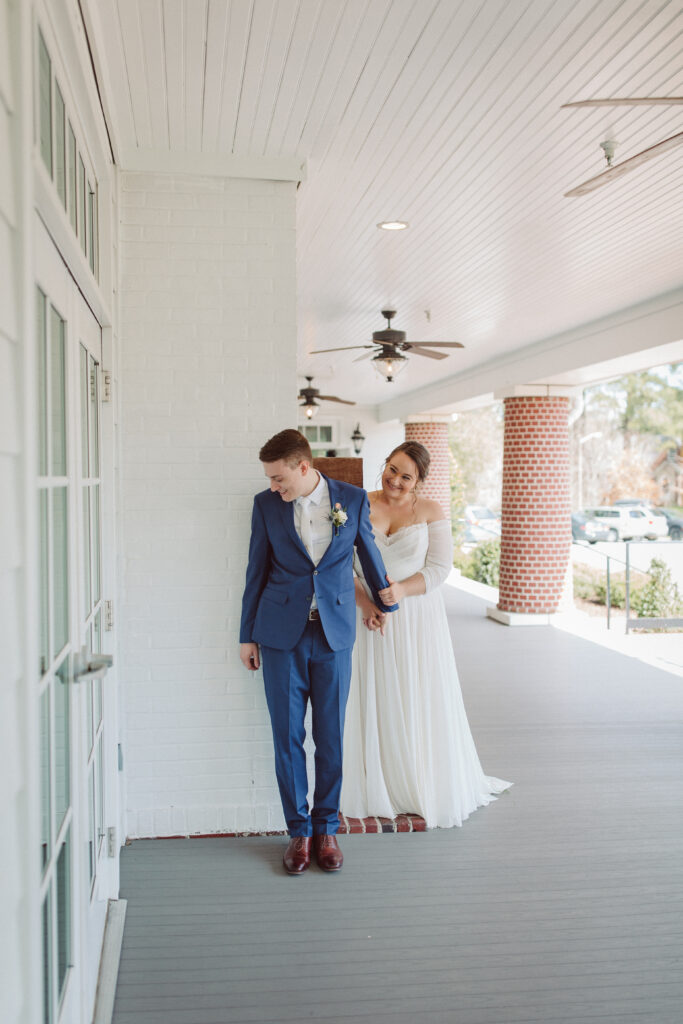 "I am from a pretty big family, so our bridal party was largely made up of siblings and only our closest friends, which gave it a really fun, intimate feel. Due to the pandemic forcing us to cut our guest list from 250 to 75 guests, we live-streamed the ceremony for everyone who we had sent invitations to, to attend virtually. We also asked the mutual friend who had set us up from the beginning to officiate our wedding and bring the story full circle. Instead of a sand ceremony or unity candle, my husband and I opted for pouring two different colors of salt (black Hawaiian and pink Himalayan) into a glass jar to symbolize our unity and commitment to each other. We now plan to add a pinch of that salt to our meal each anniversary for the rest of our life together: a tangible reminder that we have blended our hearts and lives to become one."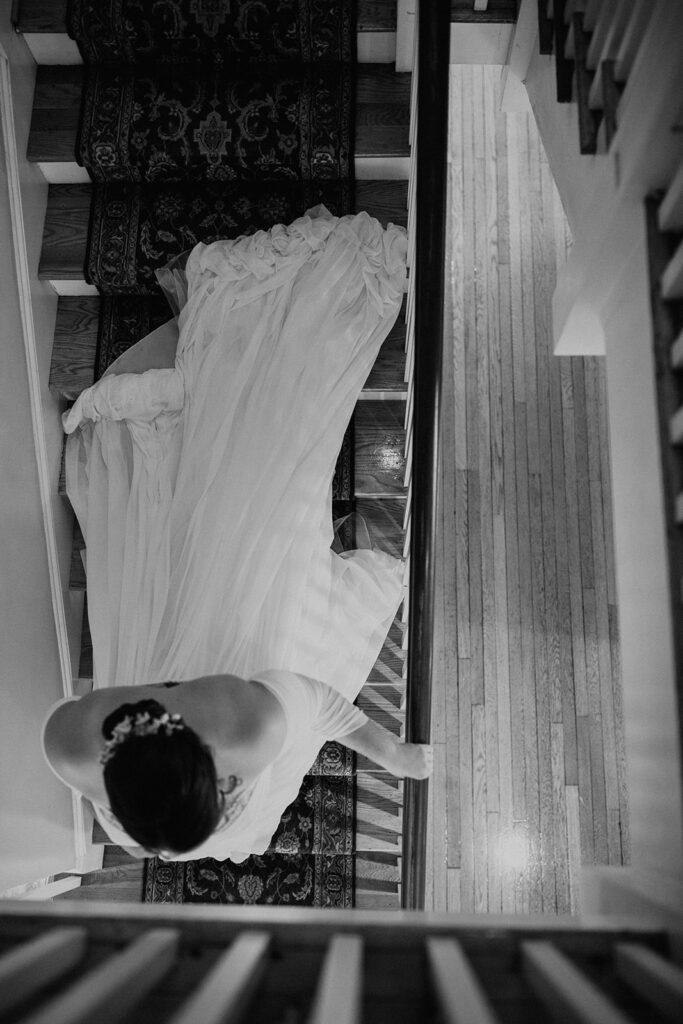 "I wanted a dress with a timeless and elegant feel – something that would not look dated in years to come, and something that really suited the garden-style florals I had dreamed of having in our decor. With that in mind, I chose a magical, ivory-colored stretch chiffon gown from BHLDN. The dress is simple but gorgeous – a ruched bodice over a lace bustier panel, and a very full, soft skirt. It was simpler than I thought I might choose but ended up being absolutely perfect. I loved it from the moment I set eyes on it. I wore gold, strappy sandals with a kitten heel, and teardrop earrings, but decided against a necklace so the neckline could have the full effect of gorgeous simplicity. Instead of a veil, I asked my stylists to place fresh flowers pulled from the decor in my soft up-do."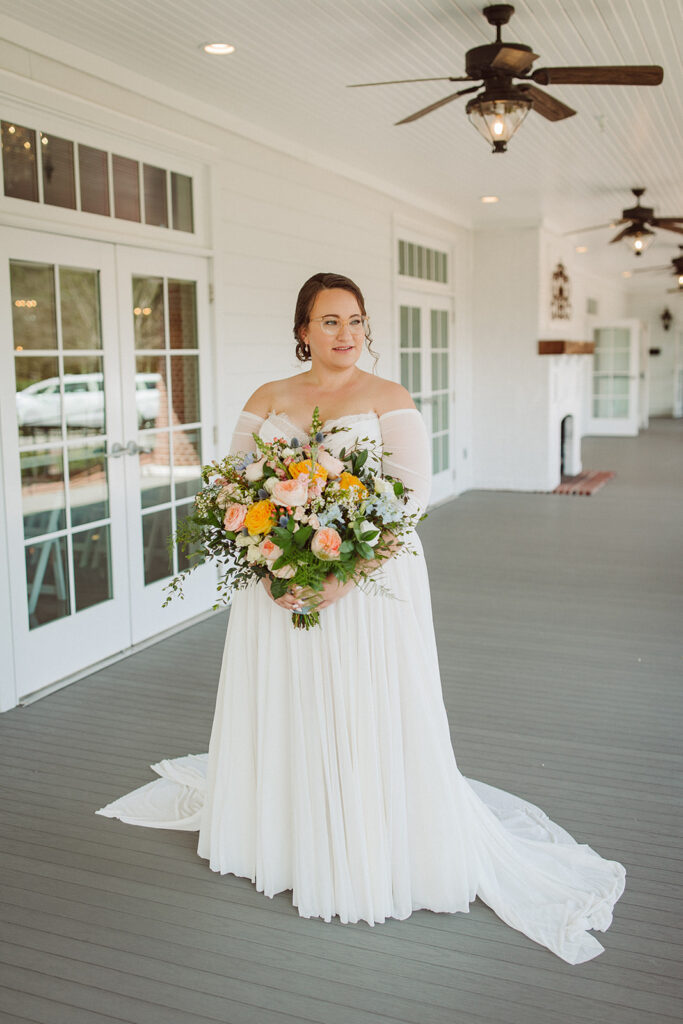 "I chose Birdy Grey as the site for my bridesmaids and asked the girls to choose any gown they liked in dusty blue chiffon. We also purchased ties for the groomsmen from Birdy Grey to match. Everyone was so pleased with their choices and I loved the way the array of dresses looked cohesive (same color, same fabric) but each bridesmaid could pick their own style. Particularly because I had a diversity of body types among my bridal party, including a pregnant bridesmaid. Birdy Grey had gorgeous options for everybody. The turn-around time was very reasonable, and the dresses are affordable which, as everyone knows, can be a major issue when you're being asked to participate in a wedding."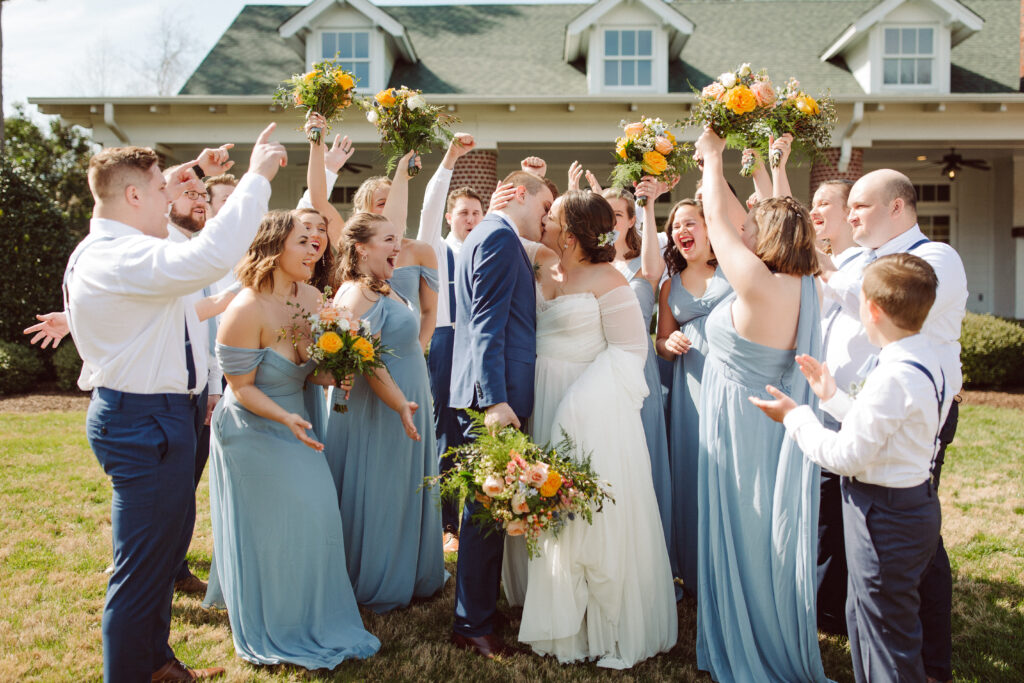 "I always thought that I would be an autumn bride, so when we ended up setting a wedding date in March, I switched my mindset to the things I most loved about spring. These included the return of blue skies, bright colors, longer daylight, and so many flowers. Accordingly, I set the palette as dusty blue with touches of pink, peach, yellow, and gold. It turned out beautifully and I was just as thrilled with this spring palette as I would have been by my long-planned October colors."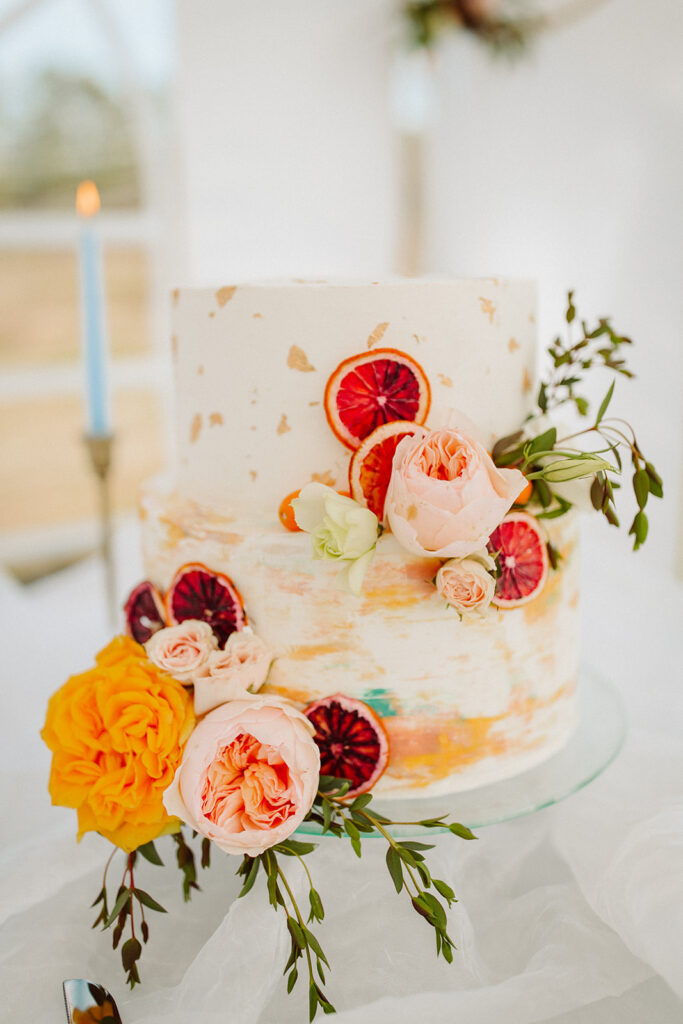 "We, like many pandemic couples, planned and replanned our wedding many times (in our case, seven different times). Our initial plan was to get married at the beautiful Woman's Club of Portsmouth – and we did get married there. But due to gathering restrictions for things that weren't religious ceremonies, we ended up having to forfeit having our reception there and planned a tent reception at my parents' property instead. As you can imagine, there were some tears about the last-minute change (we are talking 1-2 weeks before the wedding) but I knew that my family would pull something off. I had no idea that this stressful change of events would end up being one of my favorite parts of the entire wedding."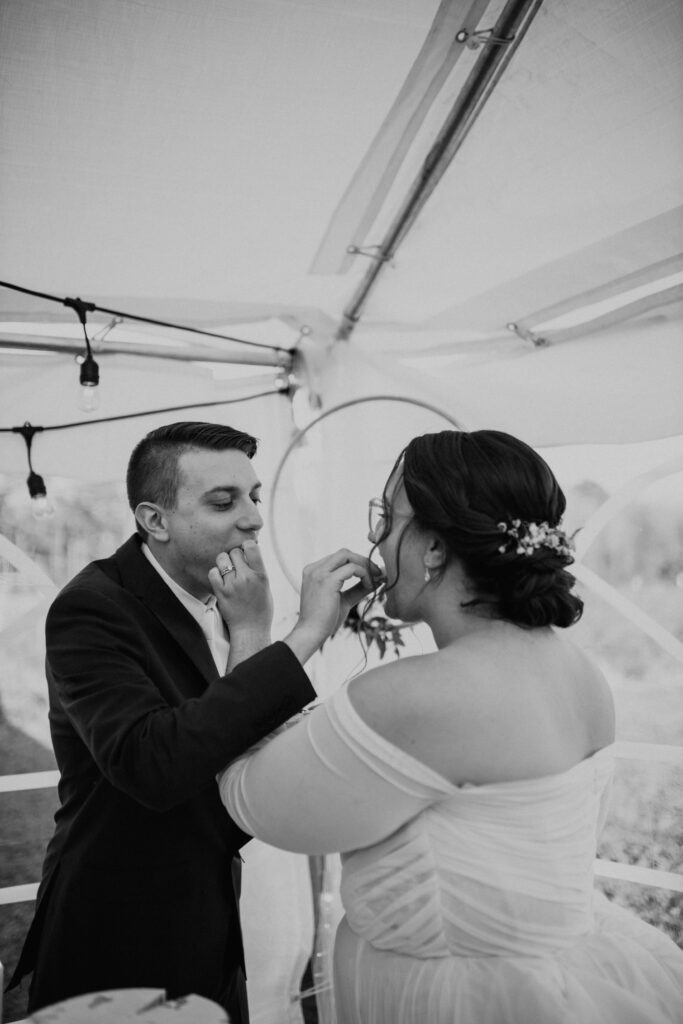 "We had to cut the guest list to a quarter of what it had been originally, which meant that we had time to visit with everybody who attended. My family and a crew of friends worked overtime the week before the wedding to turn my parents' farmhouse into a chic wedding venue. When we entered the wedding reception, I almost cried at how beautiful it was, in spite of my initial misgivings. Long banquet tables laden with greenery, citrus, and pale blue taper candles. Bubble lights. A dance floor. Gold hoops hanging on the walls and decorated with flowers and greenery. The sheer talent of the people in my community, and the way they pooled those gifts to bless us, is something I will cherish forever."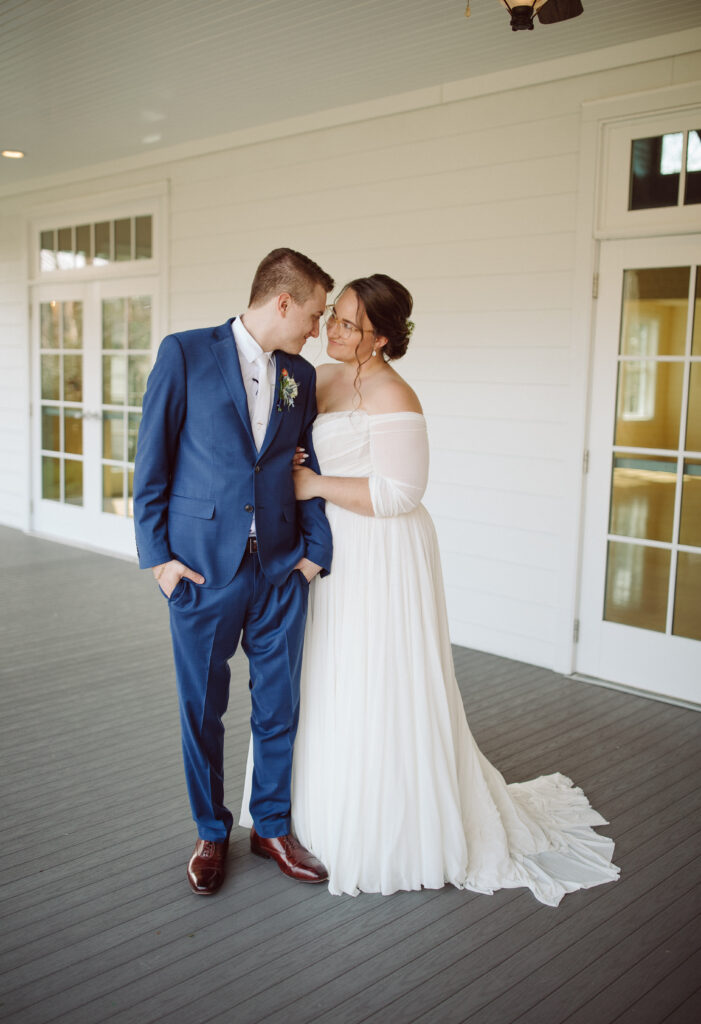 "Because of the Covid-19 restrictions and the fact that hardly anyone could travel, our wedding ended up being composed of mostly family, some extended family, and very close friends. In that way, everyone was a special guest! A humorous, unplanned connection came when our wedding DJ realized that my dad had been his middle school band teacher, 30 years before."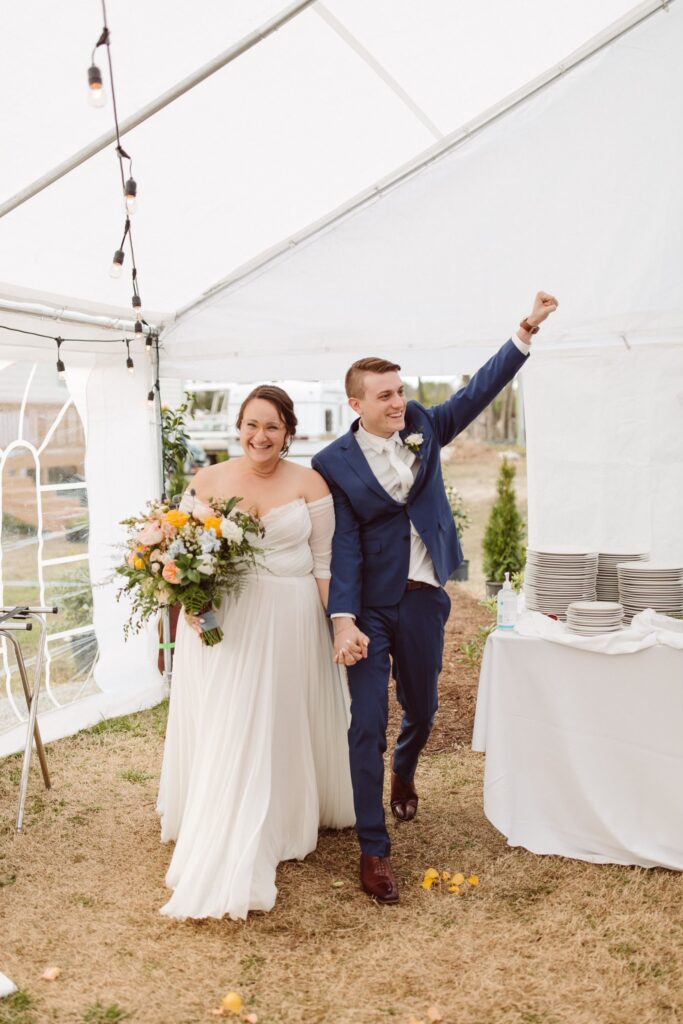 "We planned our wedding around the theme of celebration, really. I know that's the entire point of weddings, but that is the tone we kept returning to in all our decision making: what will be most celebratory? What will help everyone have the best time? We prioritized those things in our plans and our budget, and it paid off! Even though our wedding day did not even remotely resemble the wedding day we had planned (thanks, Covid), it was the most celebratory day of my life to date and everyone who could be there had a blast. A bartender friend developed signature mocktails based on interview questions he had requested from me and Andrew. Another friend made us a gorgeous, water-color tiramisu wedding cake. We wanted it to be the most personal, joyful day we could imagine!"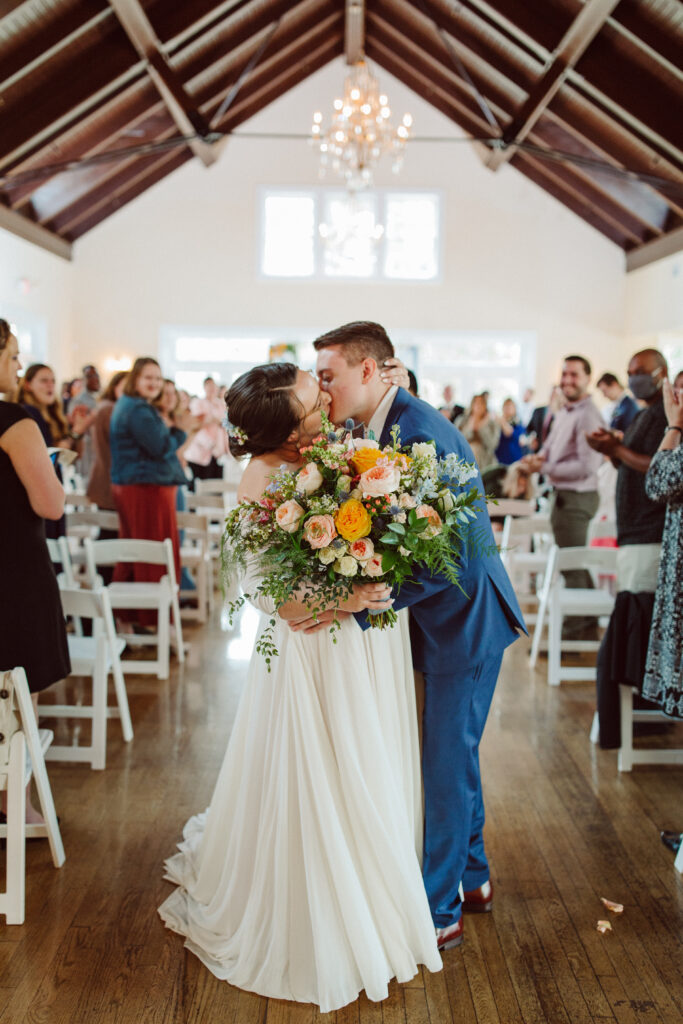 "Our wedding decor was romantic and elegant with a touch of whimsy. My husband's taste is more traditional while mine is artistic and slightly off-beat. Together we created a sort of enchanted garden feel for our day, full of personal touches amid classic tones! We brought in the yellows and orange of our floral decor to the banquet tables with dried and fresh citrus, and our last-minute reception had a chic DIY feel in the coolest, classiest way. Huge thank you to my family members for pulling it off, including my aunt who headed up the floral design, and my mom and sisters who transformed the family home into this elevated wedding venue on such short notice."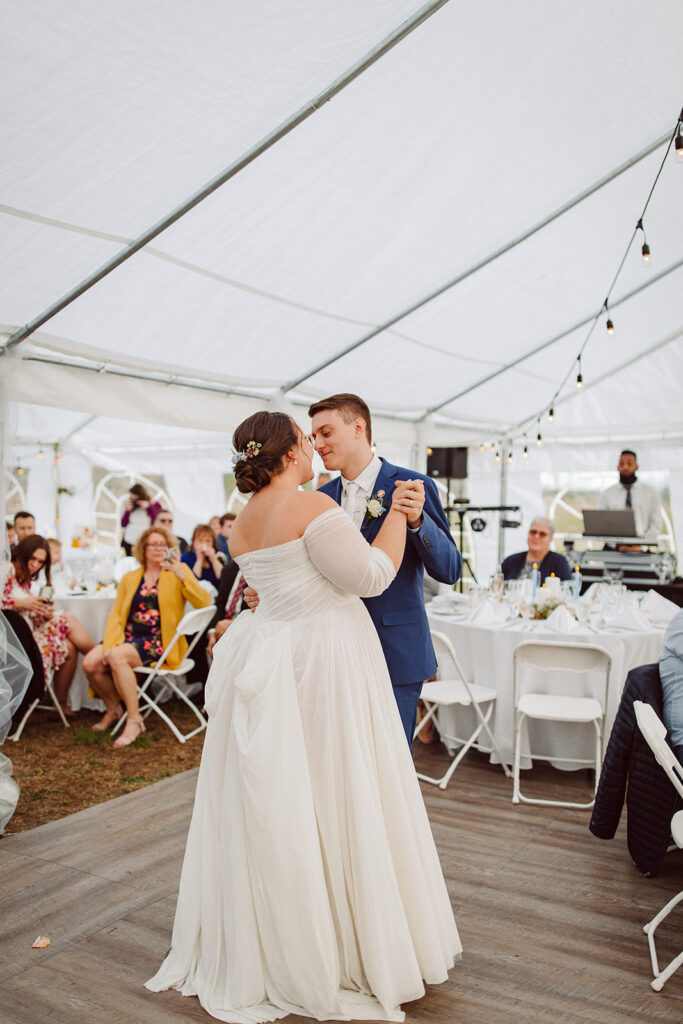 Rachel gives this advice to fellow brides planning their big days, "You hear it all the time, but truly: something will go wrong on your wedding day and it can still be wonderful. Hold loosely to specific plans. Our actual wedding day looked nothing like the many iterations of former plans we had to let go of. Yes, we cried a little bit over certain decisions (the guest list was a brutal one, as at one point we had to cut it down to 10 people), but in the end…the day was its own kind of perfection. Even now, a year later, my husband and I talk about how special it is that we ended up having our wedding reception on my parents' property. The day turned out gorgeous. And truly, if I was planning another wedding, I'd probably be pinning photos from this wedding as inspiration. Take a deep breath and roll with it: the marriage is more important than the wedding, and it will be a delightful memory even if it looks different than you ever dreamed."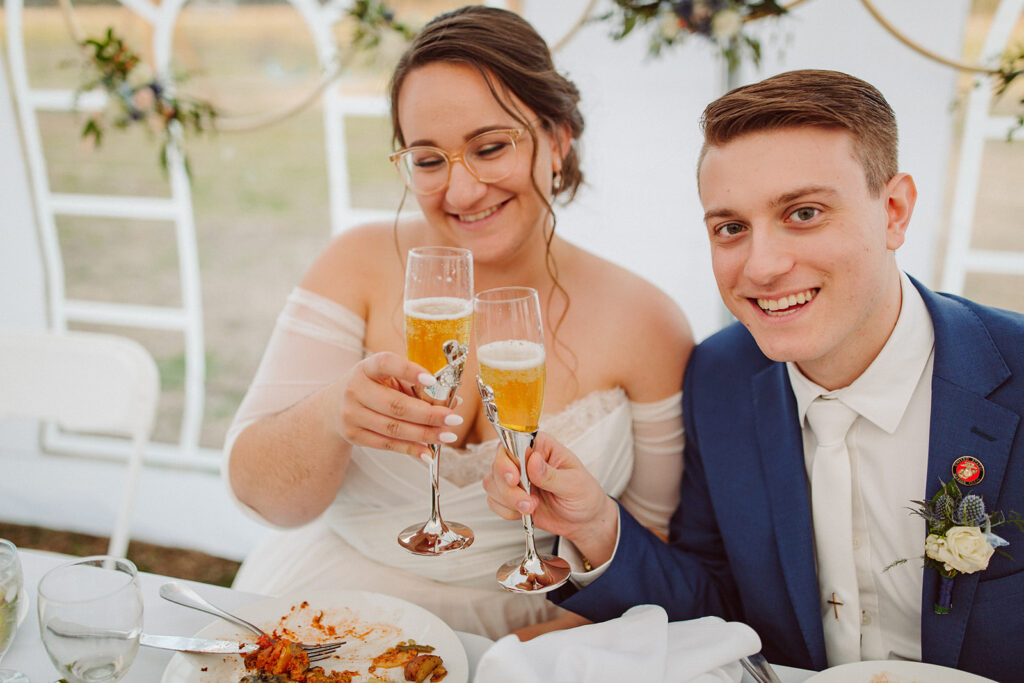 Vendor Credits
Ceremony Venue: Woman's Club of Portsmouth, Portsmouth, VA
Reception Venue: private home, Windsor, VA
Photographer: Victoria Hartell at Victoria Hartell Photography
Day of planner: Personal Friend
Officiant: Personal Friend
Gown: BHLDN, Georgetown Washington DC
Hair: Flawless On Site
Makeup: Blush Tones
Bridesmaids' dresses: Birdy Grey
Formal wear: Men's Wearhouse
Invitations: Shutterfly
Flowers: family member
Rental equipment: Waterford Event Rentals
Catering: Traditions Catering LLC
Music: DJ VAlente
Cake: Kari Austin
Favors: DIY
Where did you go for your honeymoon? We drove down for a beautiful week in Charleston, SC – we picked it so that we could easily return to our honeymoon location in the future!