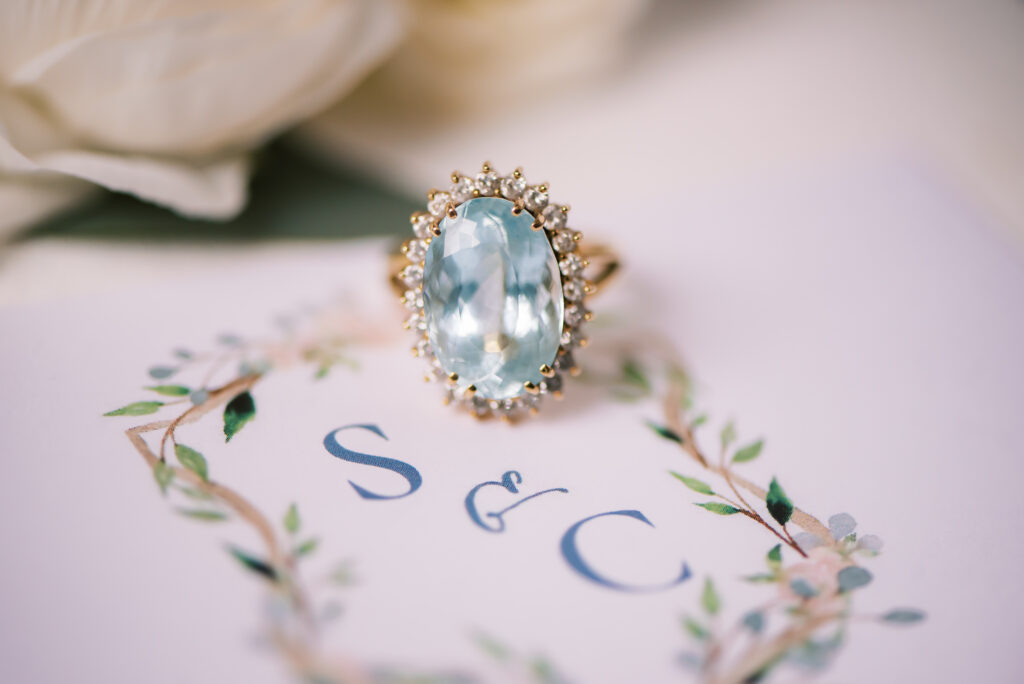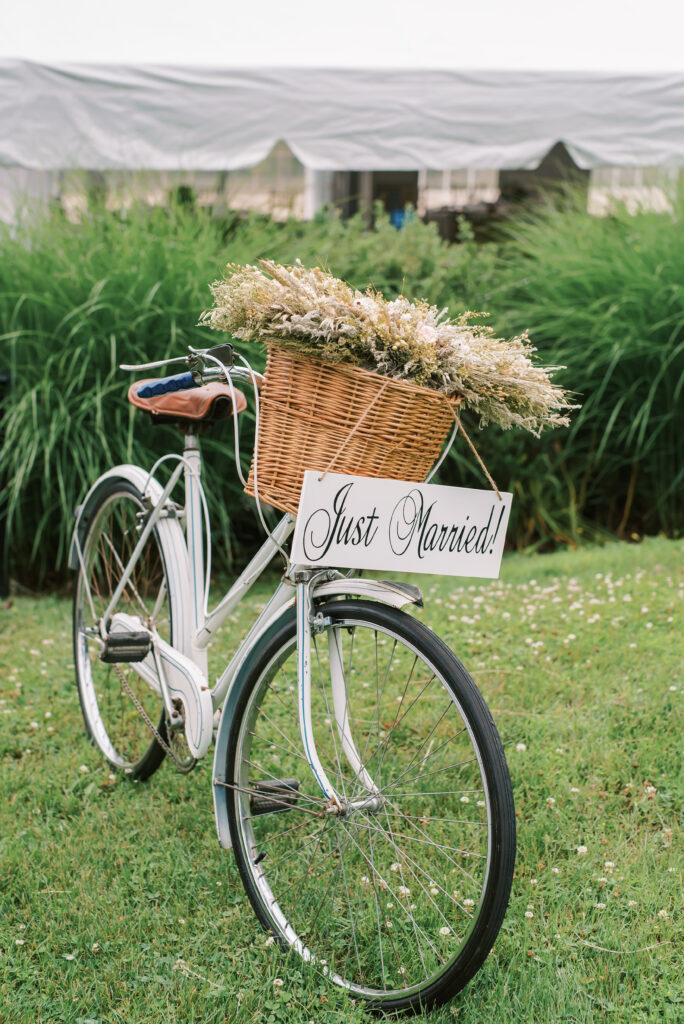 This week, our real Virginia weddings tale comes from Susie and Corey, married at the stunning Rust Manor on June 12, 2021.
Susie tells us how they met. "After many terrible and failed dates on Bumble, I decided to give up on online dating, when suddenly I was notified that Corey, who I had swiped right for, had swiped back. After an amazing first date, it was only days later that Corey so sweetly visited Arlington Cemetery to lay wreaths on my grandparents' graves (with me). With that, I knew he was special, and we rang in the New Year together, making our relationship official. Shortly after a year of dating, Corey surprised me with an Easter Sunday proposal with my family, and beloved dog, Finny, by my side. I, of course, said yes, and the rest is history!"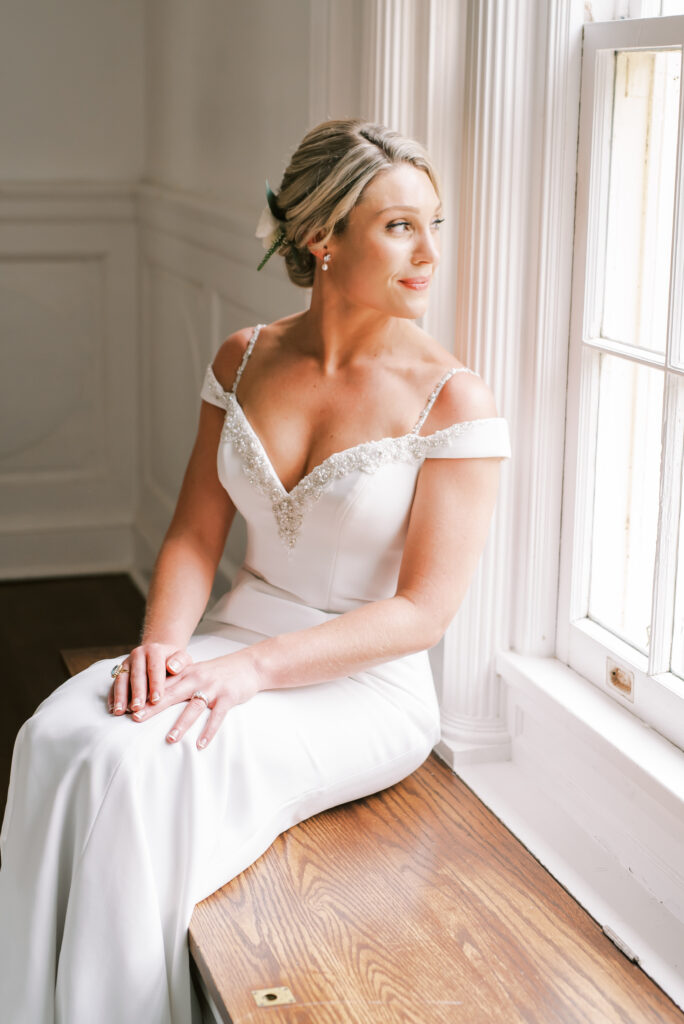 The spent their first date at the Green Pig in Arlington on Thursday night in December. "We spent the entire dinner laughing over our favorite movies and discussing our love of the South and SEC football (I went to school at Ole Miss and Corey went to Auburn). After dinner Corey drove me home, but on the way, asked if I wanted to look at all the neighborhood Christmas lights, which of course I said yes to. The night ended with a goodnight kiss and a planned date for the next day! After our first date, we were inseparable.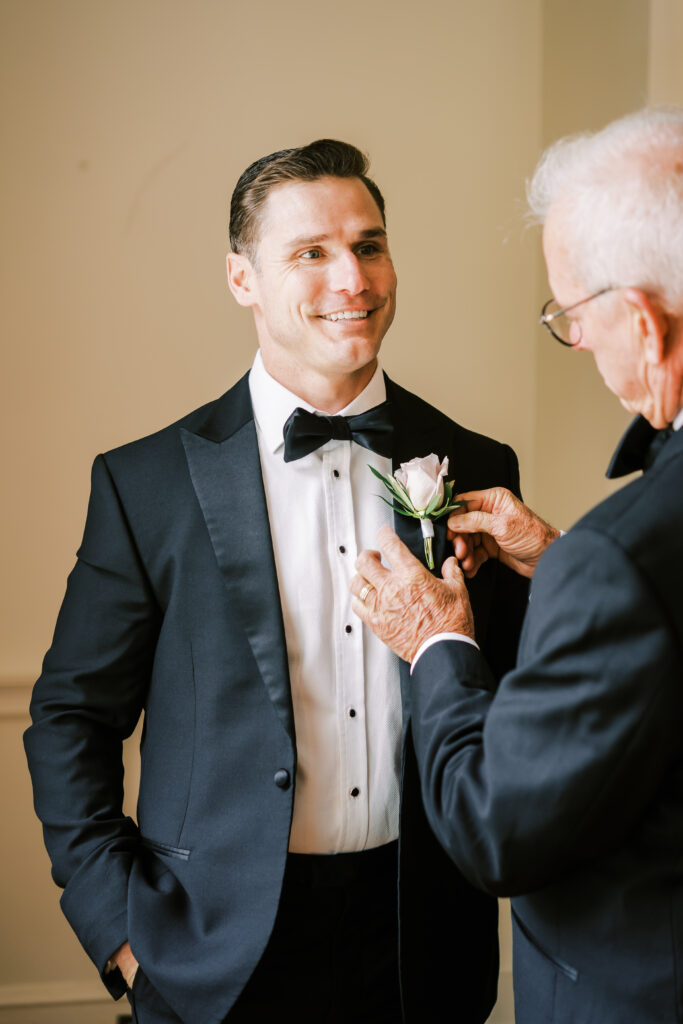 The Scoop:
Bride: Susie
Groom: Corey
Wedding date: June 12, 2021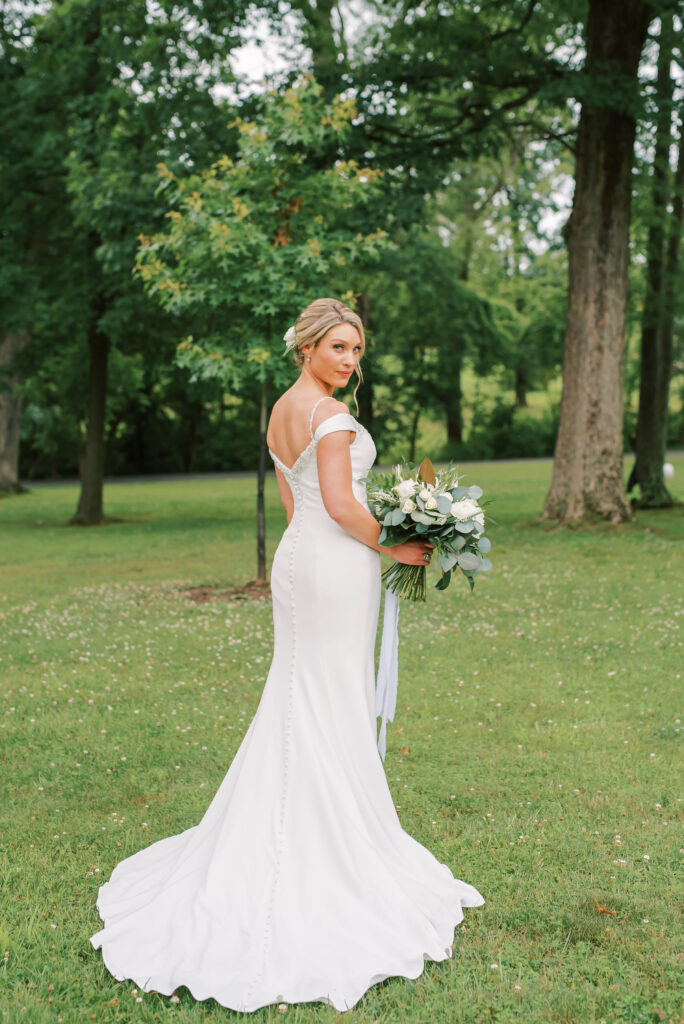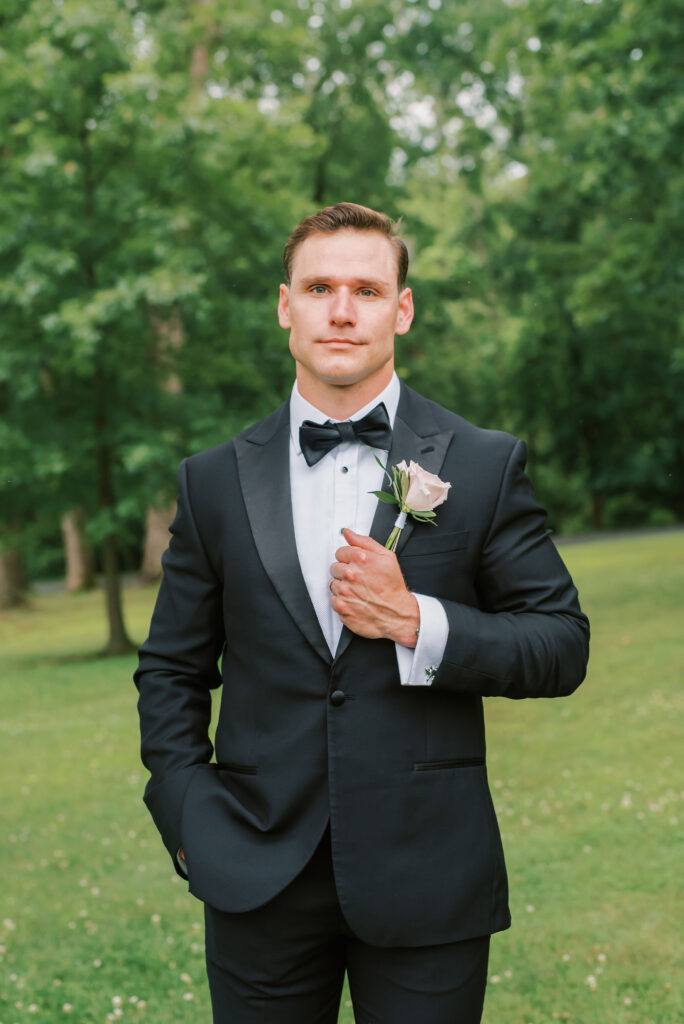 "Our wedding took place on June 12, 2021, right after they lifted the mask mandate in VA. It was wonderful to celebrate with family and friends after a year of government lockdowns and social distancing! I always dreamt of a garden style wedding and that's why I chose Rust Manor in Leesburg. The house is absolutely stunning, and the grounds and garden are even better. I have a huge sweet tooth, so I wanted both cake and ice cream (my favorite sweet of all time). Our friend Chelsea made our gorgeous cake, half Oreo-half carrot cake, and we used Westray's Finest to serve a variety of ice cream flavors to our guests out of their adorable vintage wood paneled truck."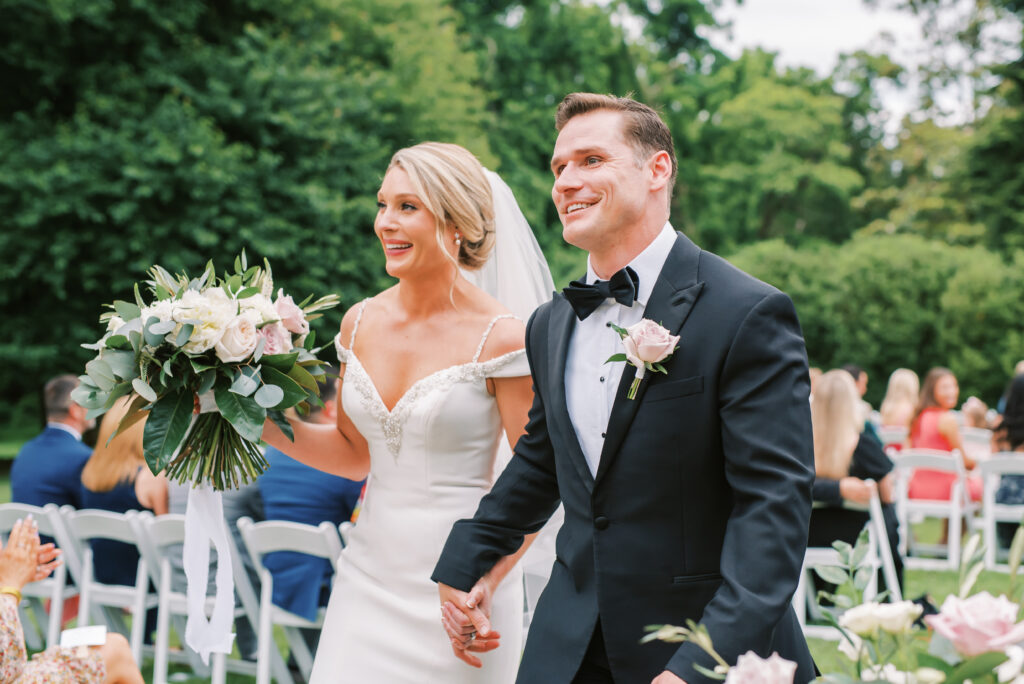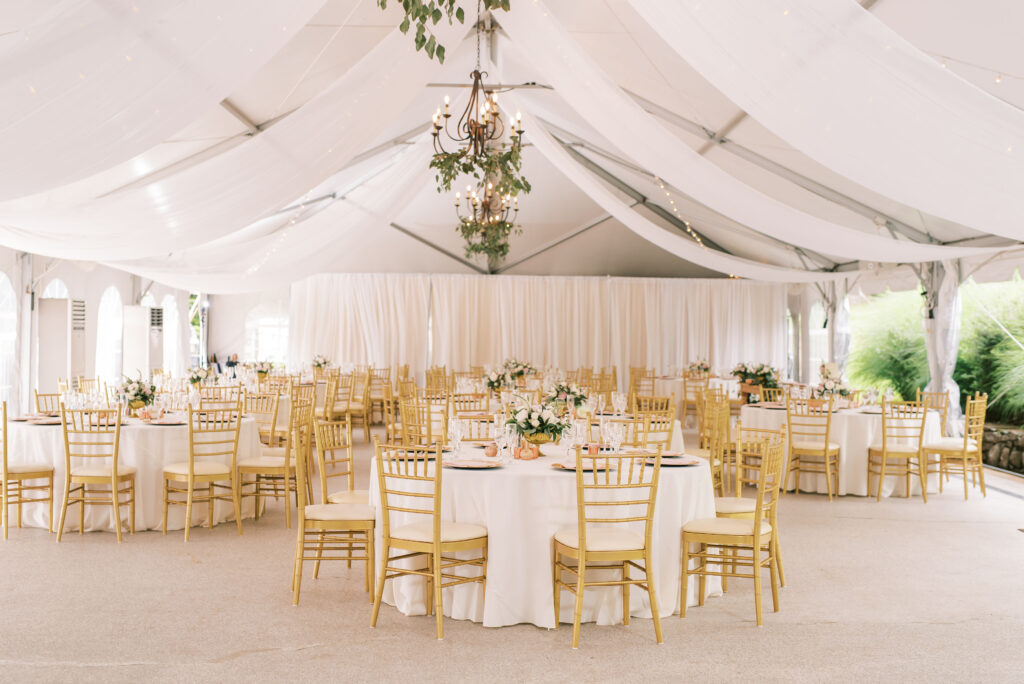 For their wedding, Susie wore a gown from Brooke's Bridal in Fairfax. "It was a Maggie Sottero. I knew I wanted a classic yet simple crepe wedding dress that gave a vibe of 'southern elegance.' I wore my mother's Brazilian aquamarine ring on my right hand for my 'something blue' and had my hair stylist, Jasmine, put a white ranunculus flower in my hair because my mother had flowers in her hair on her wedding day in 1984. The white ranunculus symbolizes charm and pure love, so it was the perfect flower for my hair. My shoes were the white bow heels from Loeffler Randall. My husband wore a black tuxedo with his black alligator cowboy boots I bought him after he finished his master's degree from Baylor."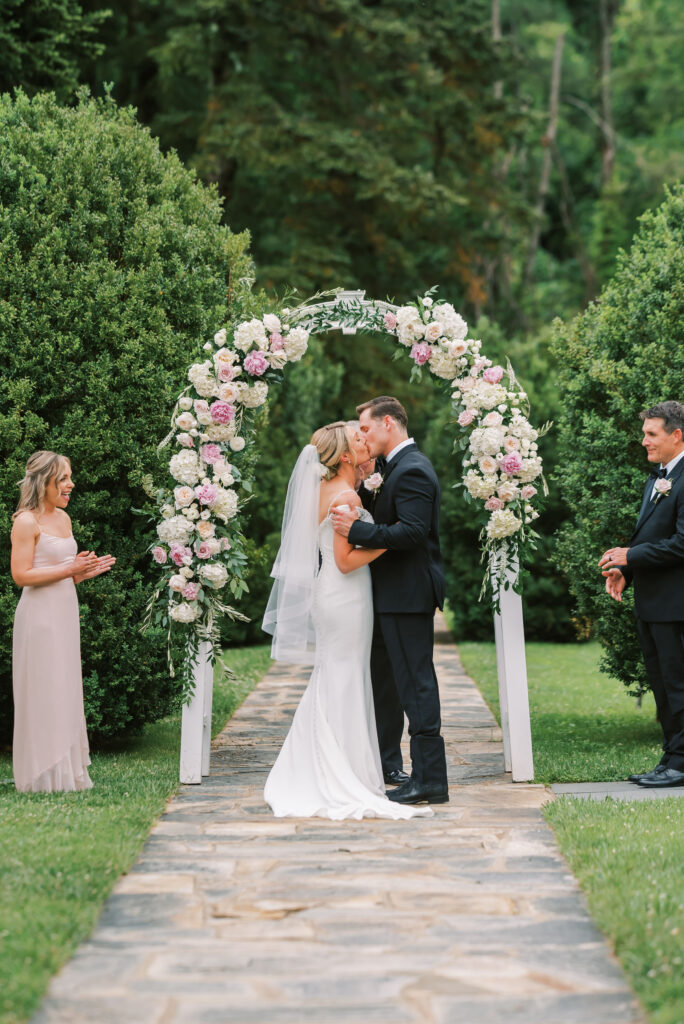 For the bridesmaids, Susie choke blush pink chiffon dresses, "and said they could choose any style they wished. They were from Dessy Group, which I have used several times in the past for previous weddings and they make great stuff for reasonably priced. I did not want my bridesmaids to spend a lot of money on their dresses. The groomsmen all wore black tuxedos from Black Tux rental.
Of the color scheme, Susie says, "I always envisioned pinks and greens for a June wedding day. I thought the color would pop in the green garden grounds and they definitely did!"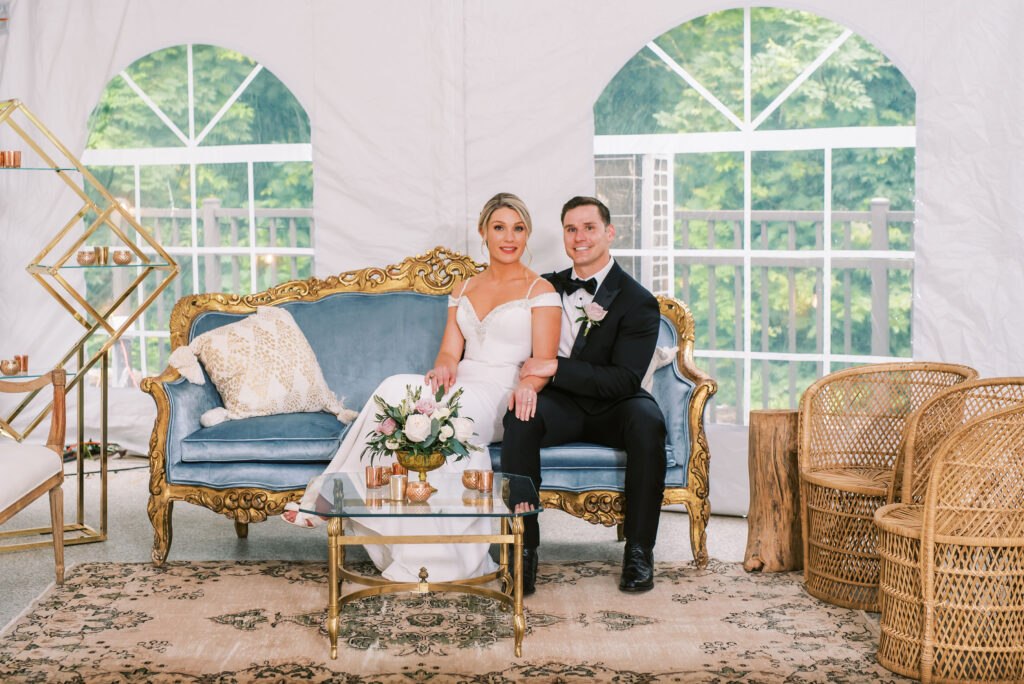 "My husband is from Alabama and my dad's side of the family is all from Mississippi, and I went to college down in MS and love the south and southern culture. I am born and bred in Virginia and knew I wanted to get married in my home state and where I currently live, and randomly stumbled upon Rust Manor. Once I went and visited the grounds, I knew this was where I needed to be married. The manor home is just stunning and gives off the southern elegance vibe I was wanting for my wedding. The NOVA Parks employees who run the venue were incredibly nice and the venue came with so many perks that we knew we had to sign a contract ASAP."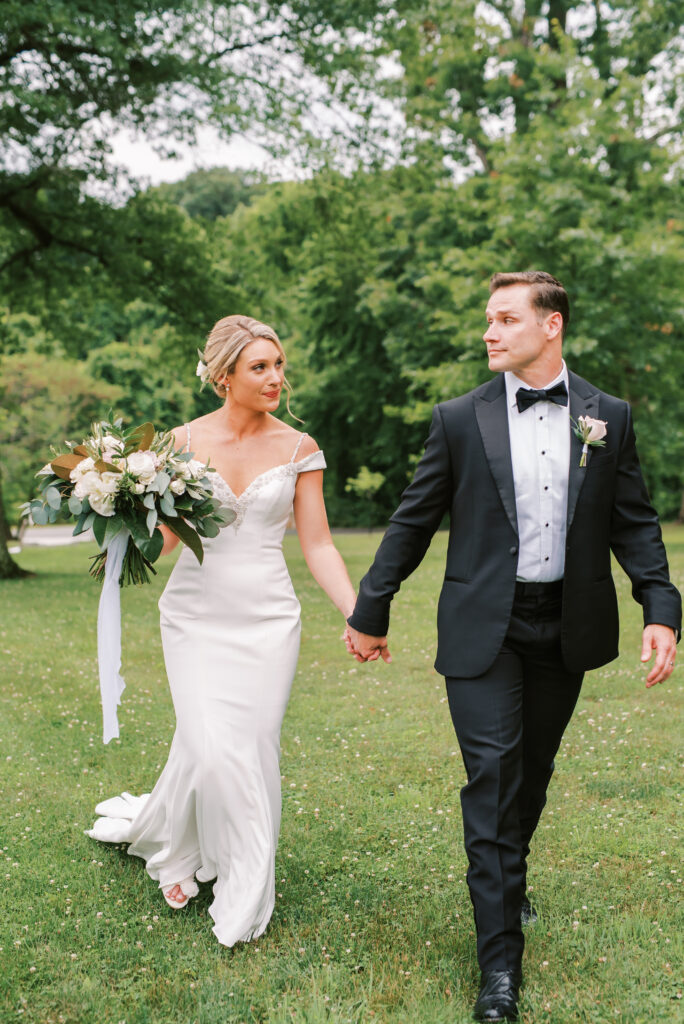 In attendance for their wedding, "we had people from all over! My husband's family and friends from AL came up, my dad's side from MS/New Orleans came up, and my mother's side who all live in VA were in attendance. All our closest family and friends were there, making it the most perfect day ever."
"One of my favorite romcoms is Sweet Home Alabama, and I always loved the wedding venue Reese Witherspoon (almost) gets married at in the movie. It was that beautiful southern mansion with the tent reception and beautiful outdoor ceremony. I always wanted something like that for my big day and even funnier that I married a man who happened to be from AL."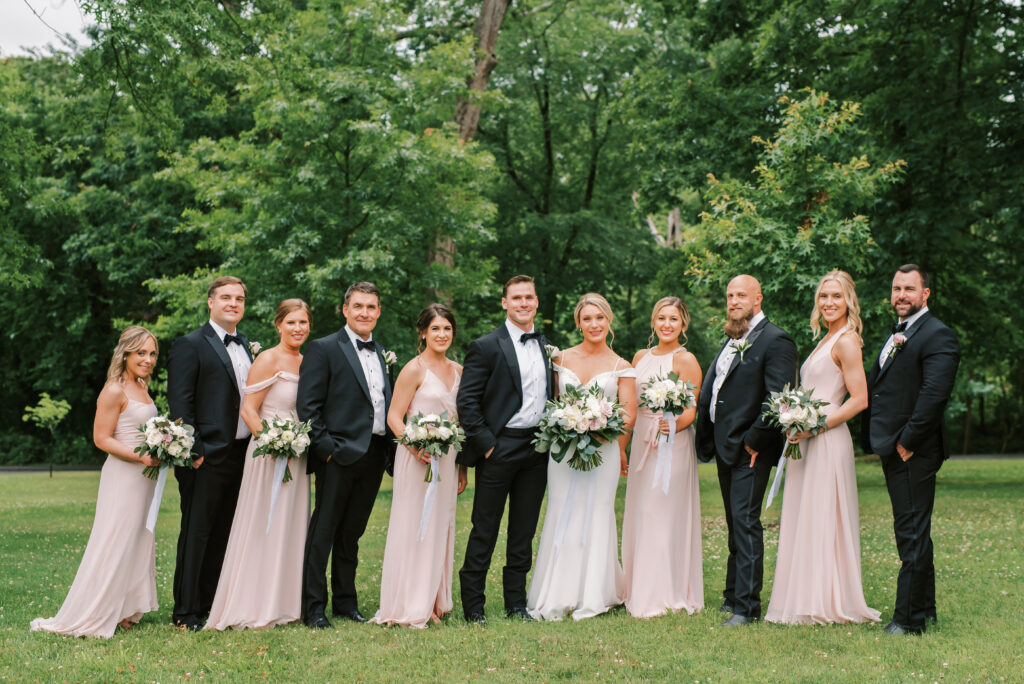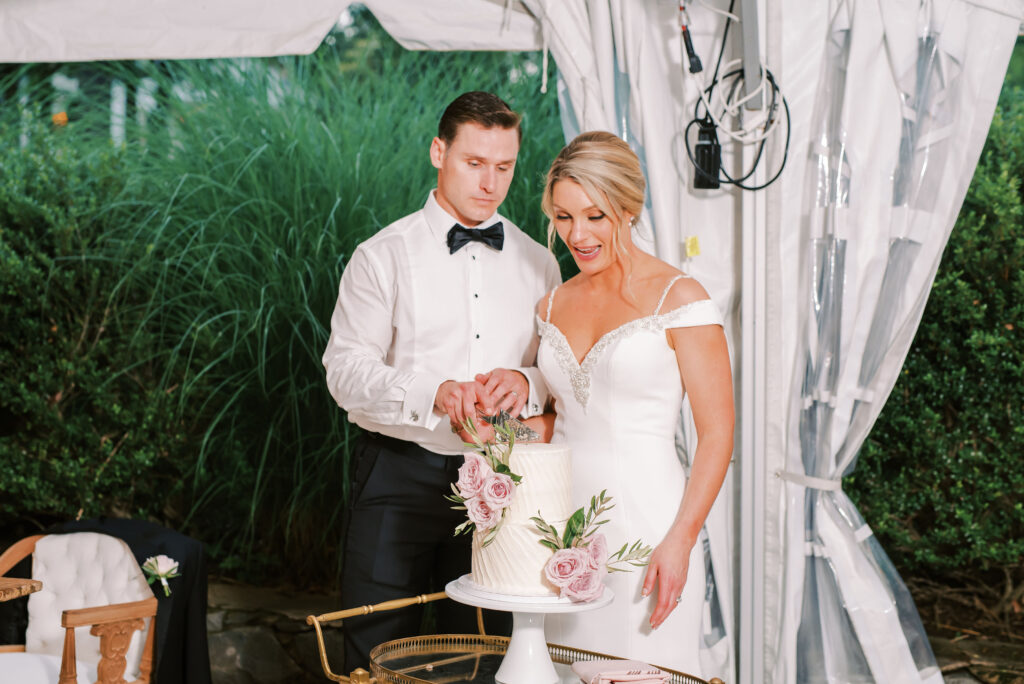 Susie leaves fellow couples planning their big days with this thought: "Soak in every single moment of your big day because it will fly by faster than you think!"
Congratulations to you both!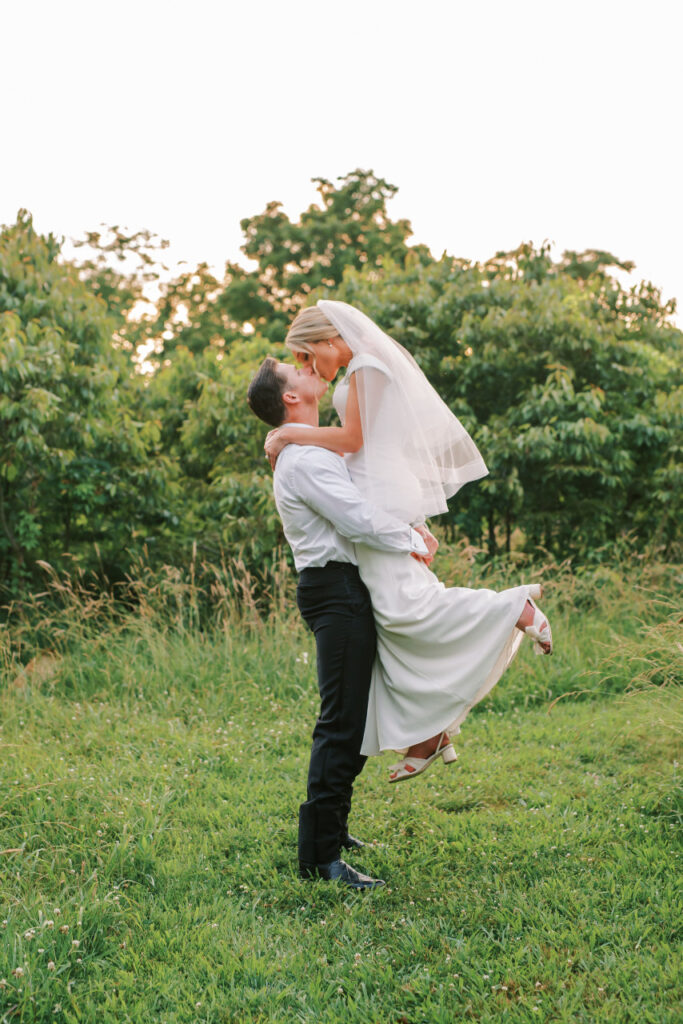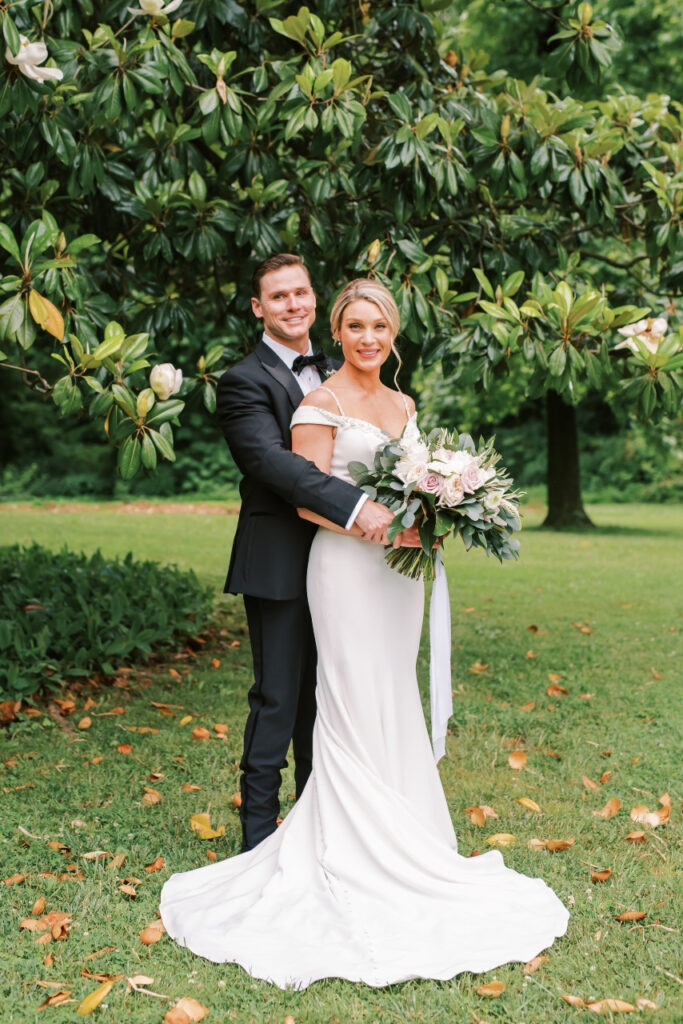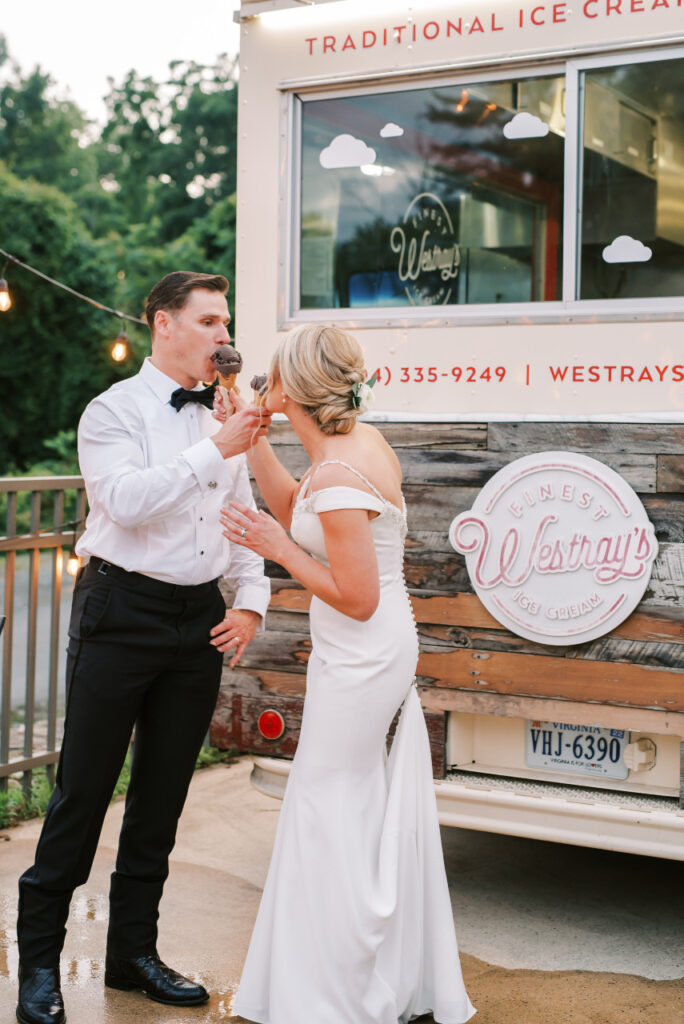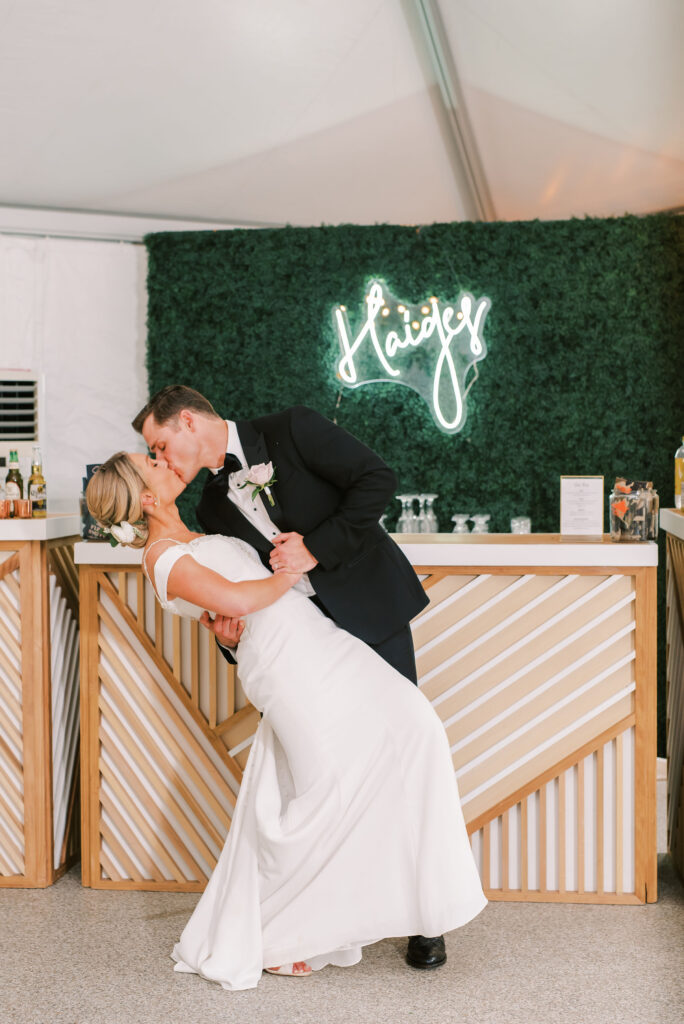 Vendor Credits