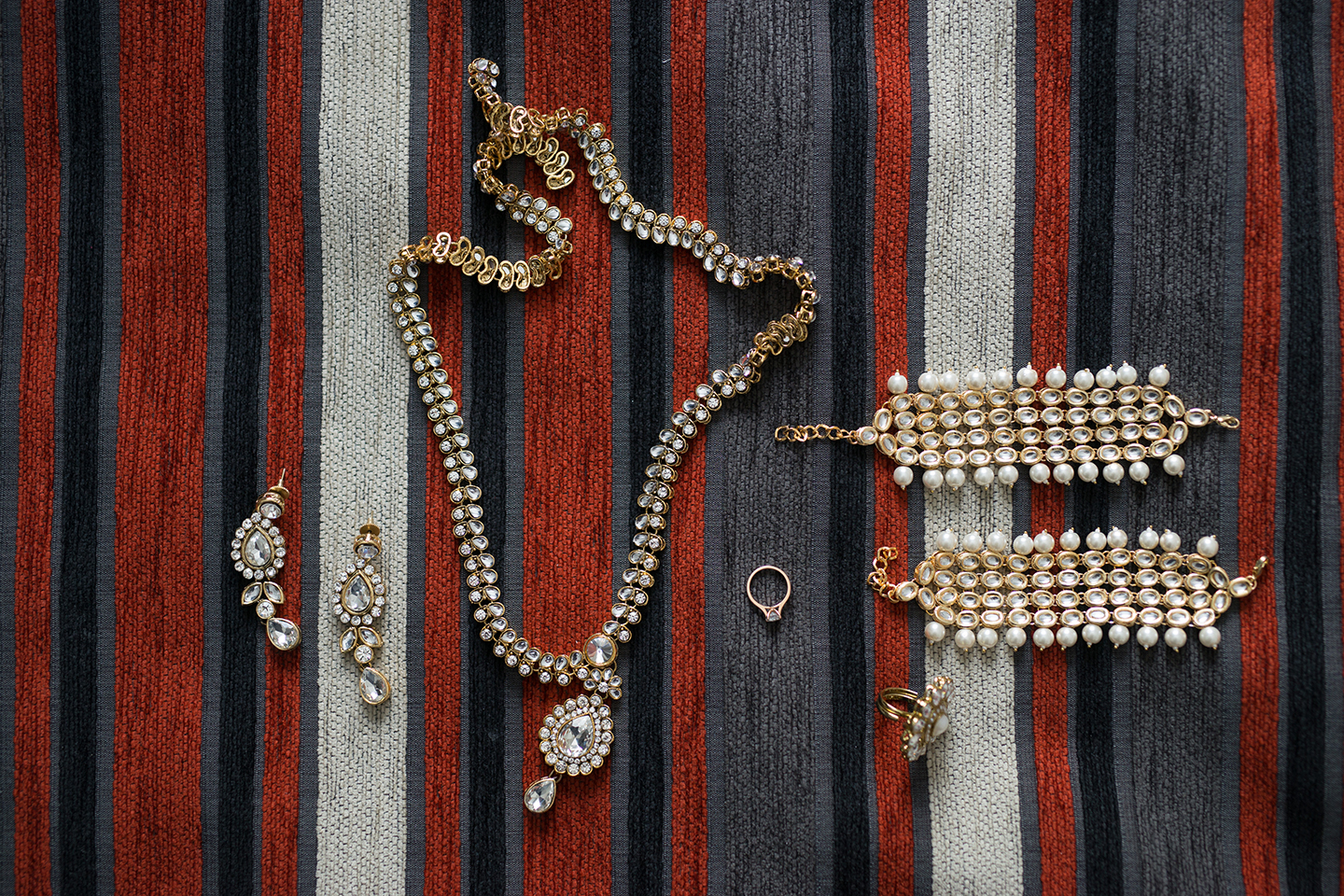 Have you ever seen prettier baubles?! They were worn by today's bride, Abirami, for one of her wedding events back in September.
Abirami and her hubby to be, Dilshan, had a Mehendi Lunch, a Hindu Wedding, and a Poruwa Ceremony followed by a wedding Wedding Reception!
Here is a snap from their stunning Hindu wedding…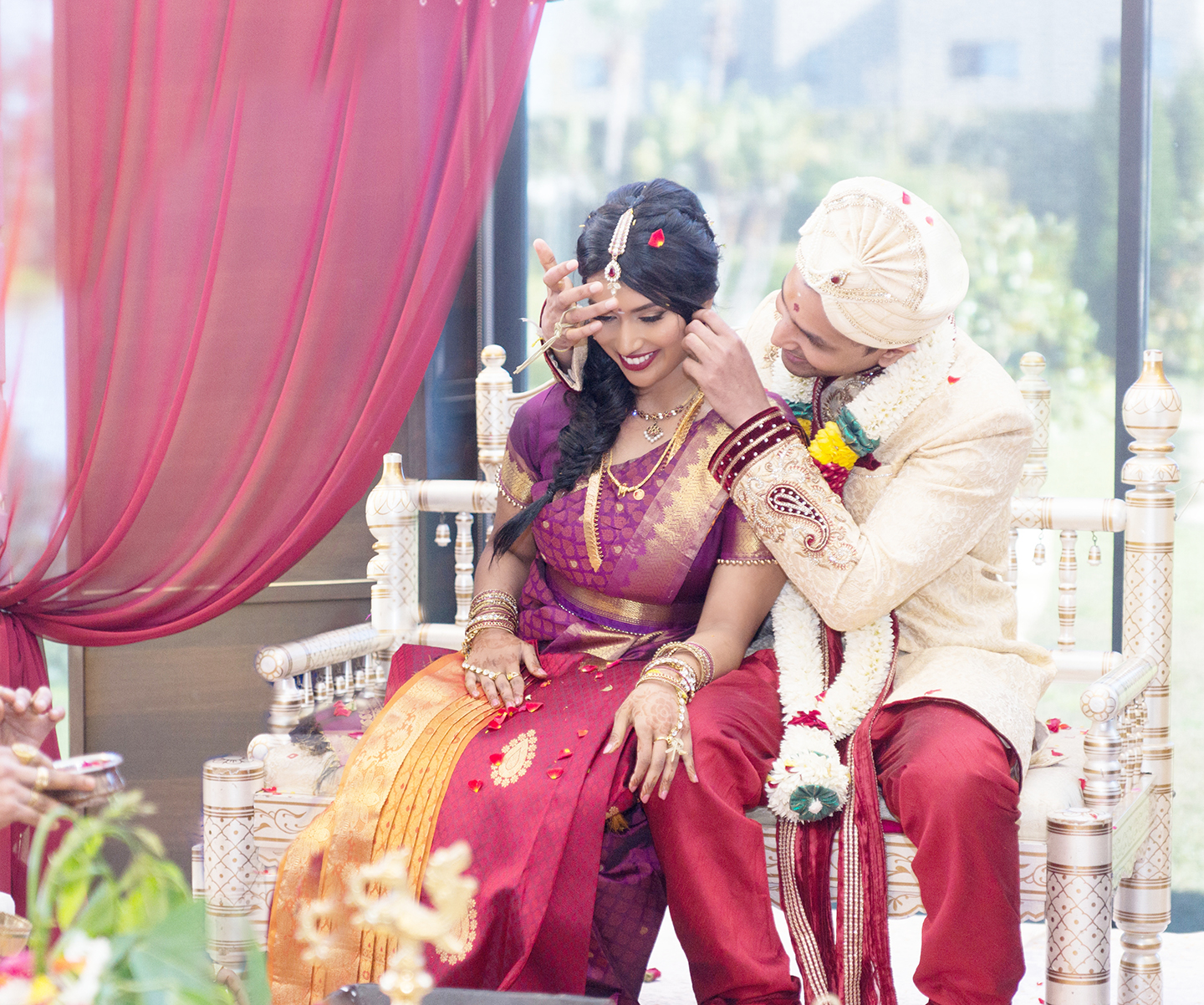 The pair met back in college and started off as friends. Their friendship eventually blossomed into a relationship and after 6 years together, Dilshan orchestrated a surprising proposal to ask Abirami to marry him. She gladly accepted!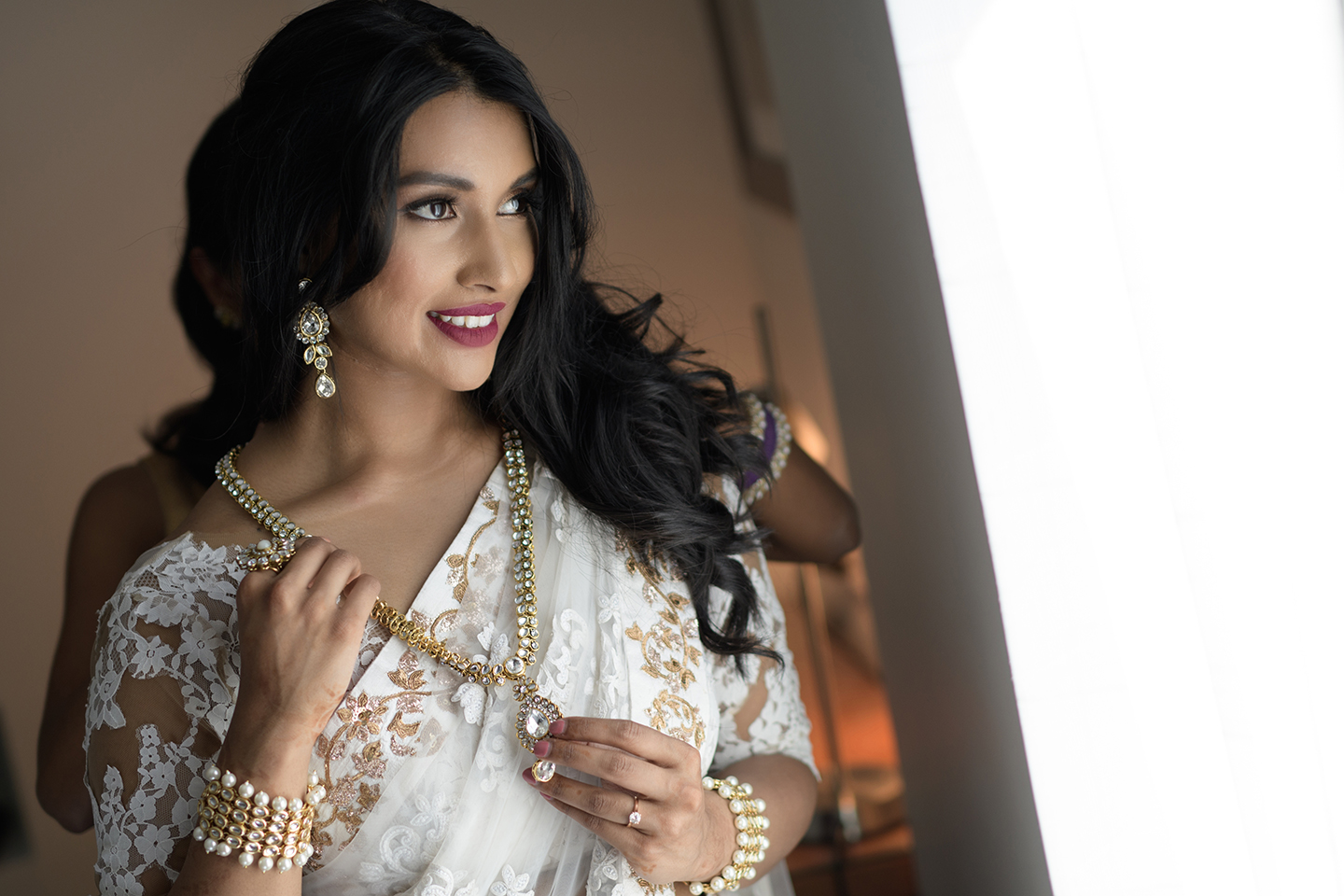 For the Poruwa Ceremony, Abirami wore a beautiful customized white net saree with rose gold floral embroidered borders with a custom-made white lace blouse.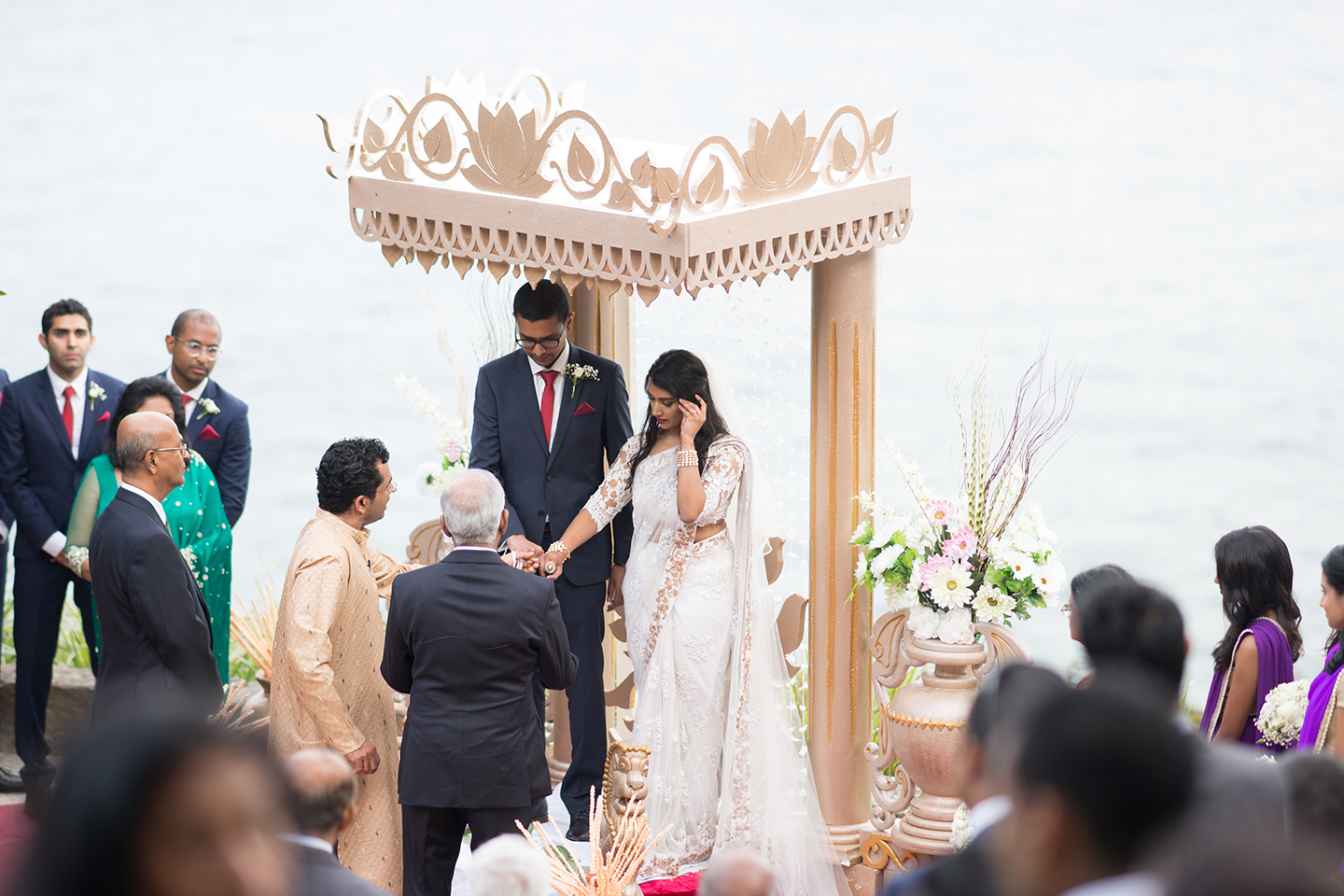 The ceremony took place overlooking a bay and was absolutely stunning!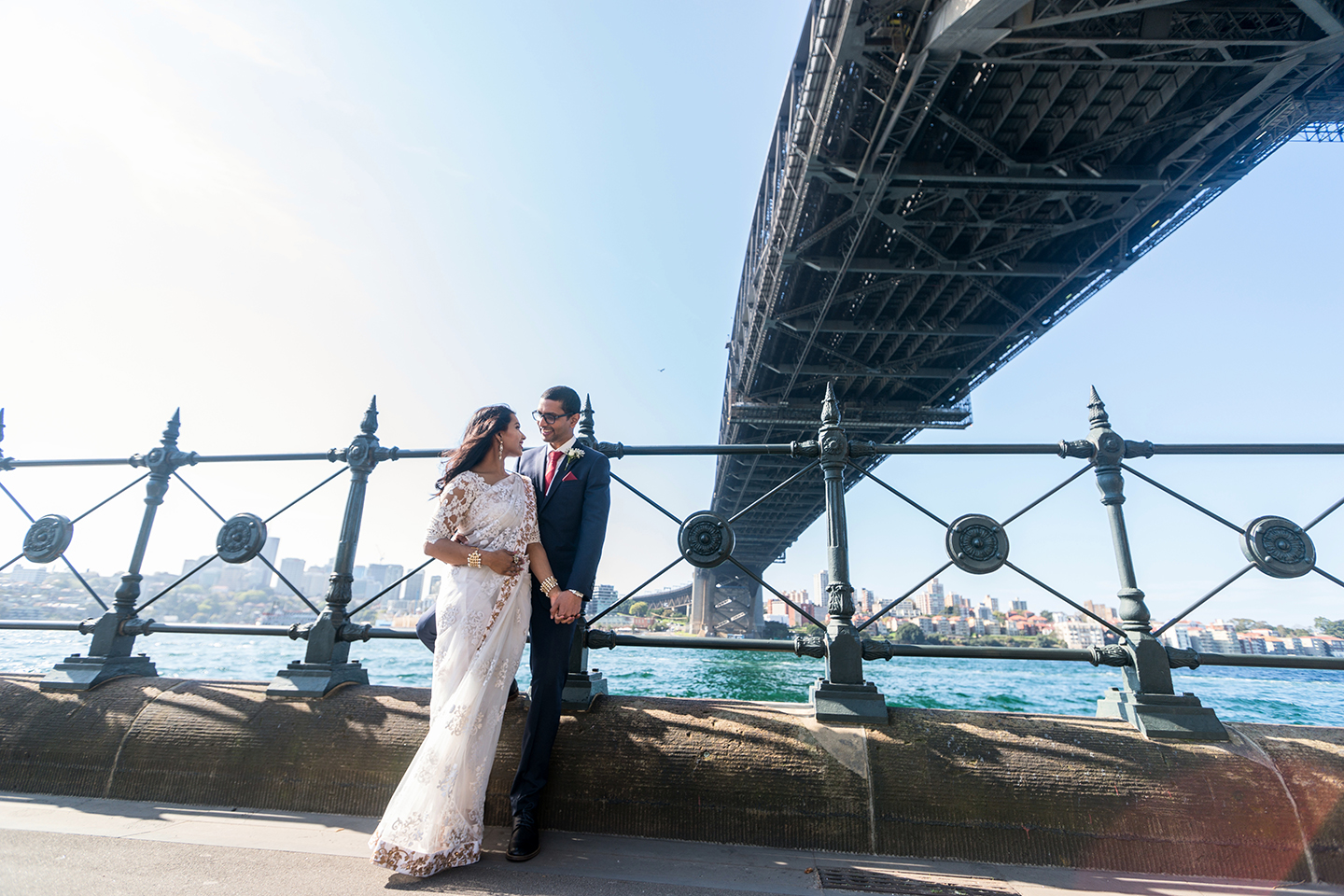 They make a beautiful couple!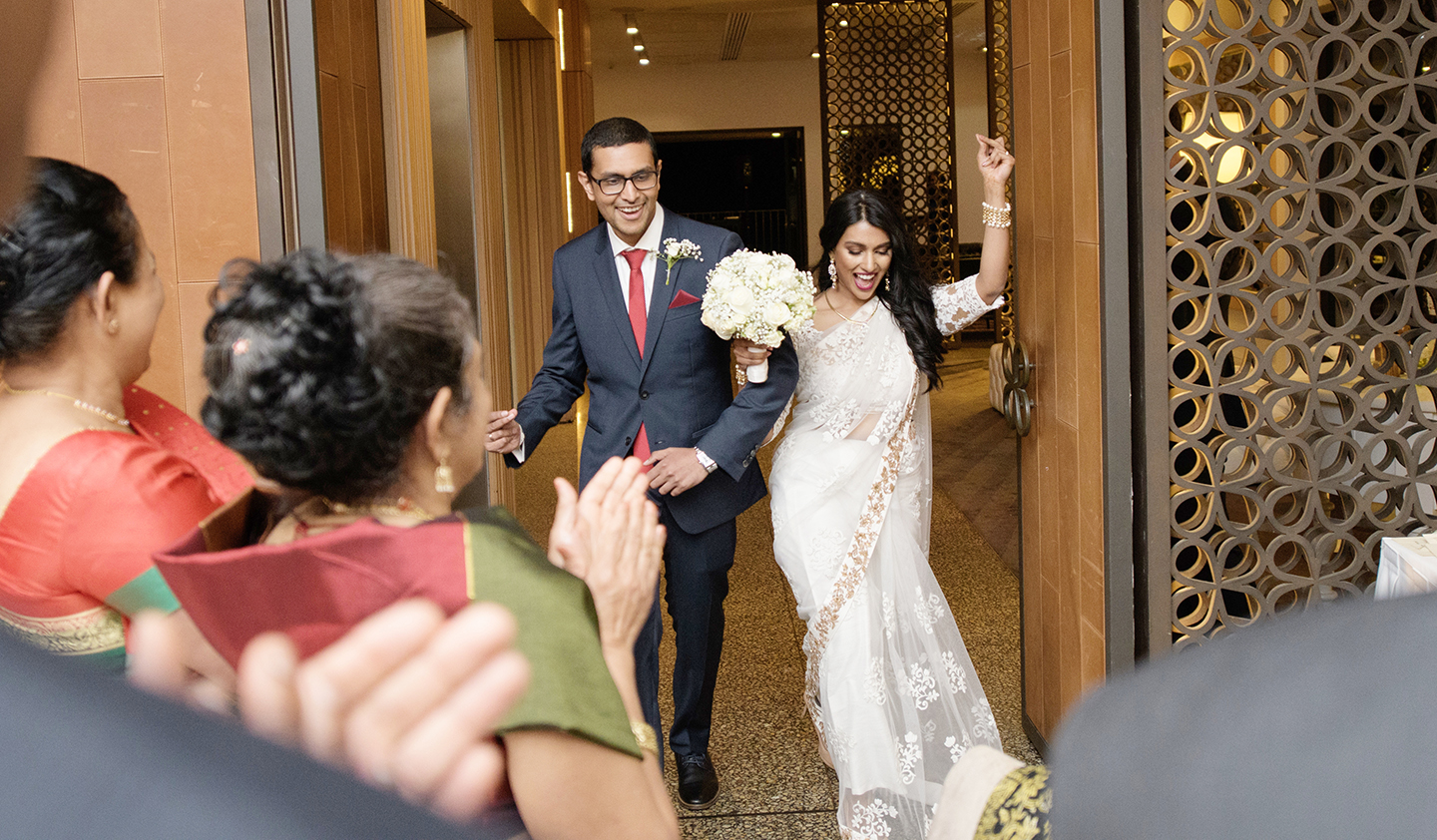 Up next was the reception!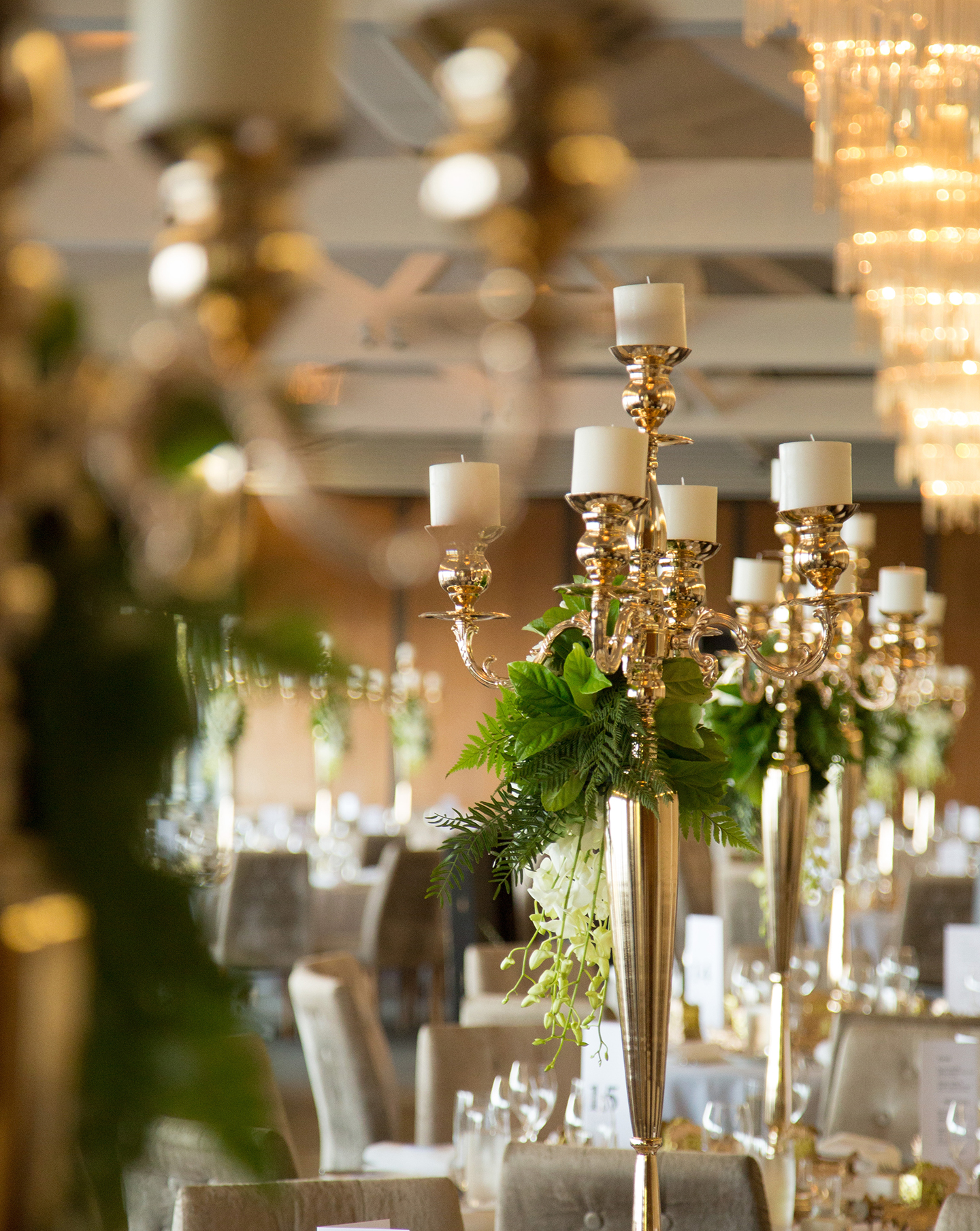 The venue was decorated elegantly with golden candelabras with cascading florals down the stems.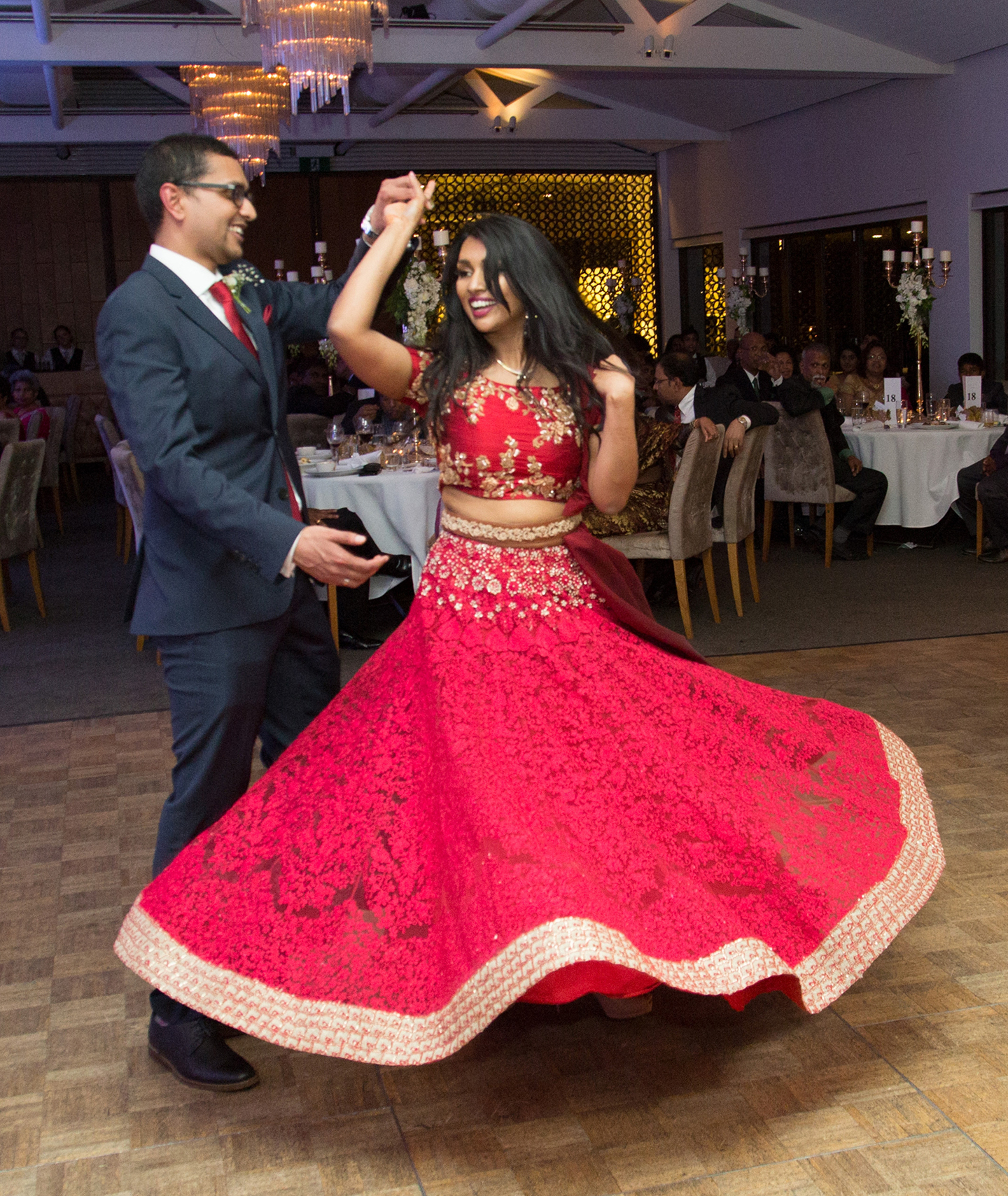 After an outfit change, Abirami and Dilshan danced their first dance to You Give Me Something by Jamiroquai.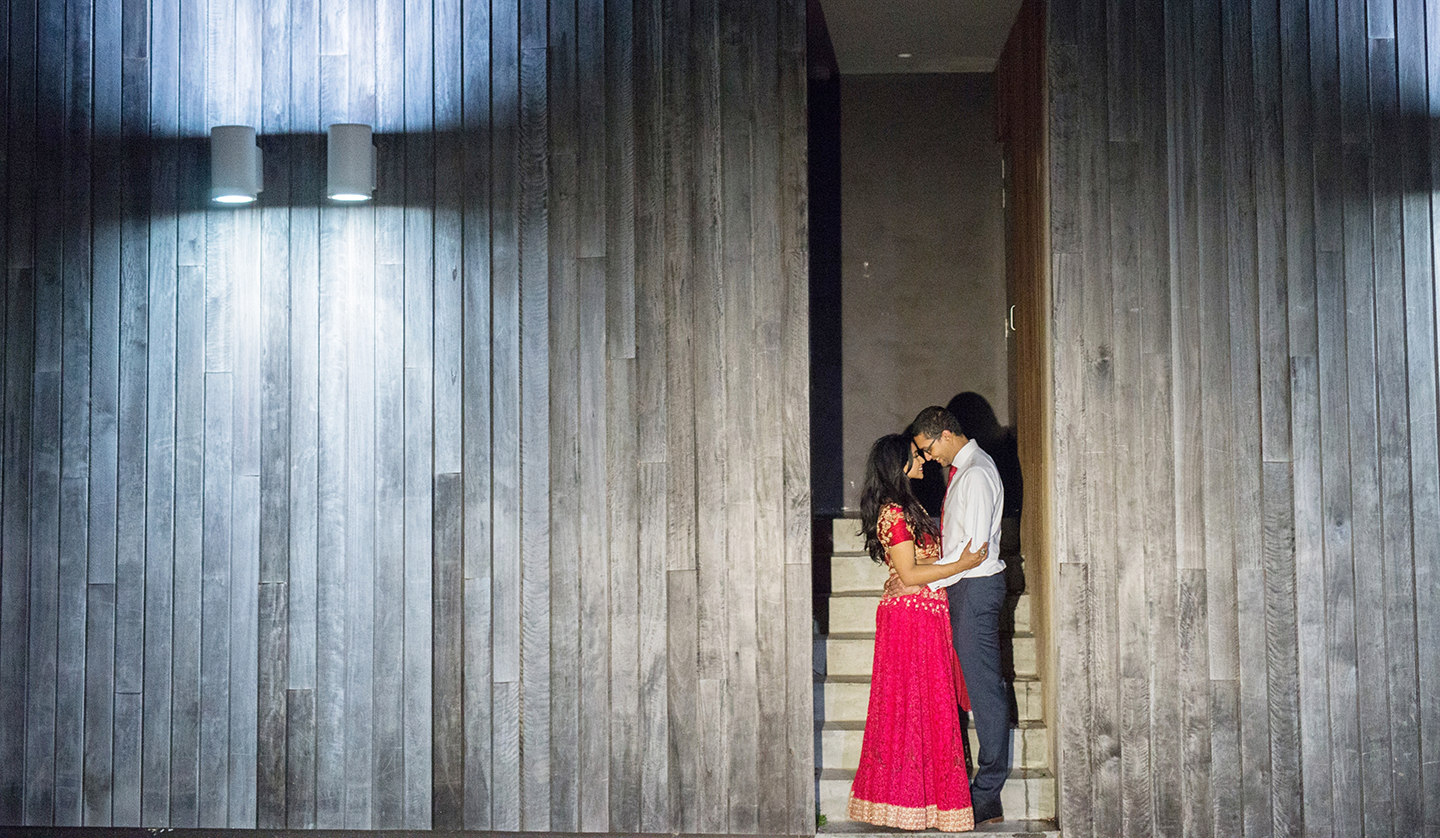 Congratulations Abirami and Dilshan!
From the Bride:
What was your favorite detail from the day? "When we first saw each other at the Hindu wedding, we could not stop grinning at each other. We were completely oblivious to all the other wedding commotion happening around us."
What advice would you give to a bride to be? "1. Make decisions together and back each other. with Indian weddings, it's not unusual to find yourself in a position where you feel like you need to balance everyone's views on how things should be.  Make sure you prioritize own vision as a couple, above all else. 2. Take it all in. Your wedding day will fly by in the blink of an eye. Make sure you have meditative moments
to revel in the energy, the love and the fun of your wedding day. 3. Look at the bigger picture. There will be things that go wrong, despite all the meticulous planning. On your wedding day, just breathe and let these little issues pass. After all, the day is only as fun as you make it! 4. Communicate your vision with confidence. Don't be shy to articulate your wish list with suppliers, they've seen it all before and can provide valuable advice. Where possible, meet with your suppliers in person. Putting a face to a name will help with all your subsequent dealings."
Vendors:
Venue – Miramare Gardens
Sergeants Mess – The Kingsbury Hotel
Photography/ Cinematography – Splendid Photos & Video
Invitations & Stationary – BWedding Invitations
Printing: InkTank Printing.com
Decor – VIP Decorating
Flowers – Drosia
Bride's Outfits – Shyamal&Bhumika, Sundari Silks, RidhimaBhasin, Gather and Stitch Couture, Payal Singhal, Carma
Hair & Makeup – Gather and Stitch Beauty
Henna Artist – Reema's Henna Designs
Groom's Outfits – Manyavar, Joe Black, David Jones
Bridesmaids Outfits – Nalli Silks, Vogue Loving
Groomsmen Outfits – Myer
DJ & Live Music – Systematic Solutions
Catering – Surjit's Indian Restaurant, Taj Caterers
Cake – Paintbrush Patisserie
Transport – JC Limousines
Want to be featured on this weekly online blog? Just email us! Want to be featured in our printed magazine? Just email us! **Being on this online blog does not hinder or guarantee a wedding will be in the printed magazine, both are up to the discretion of the publisher, Angeline Frame. If your wedding has been chosen for print, she will reach out to you directly.** Thank you for following Virginia Bride Magazine! Stay tuned for more weddings and the best Bridal Shows in Virginia!