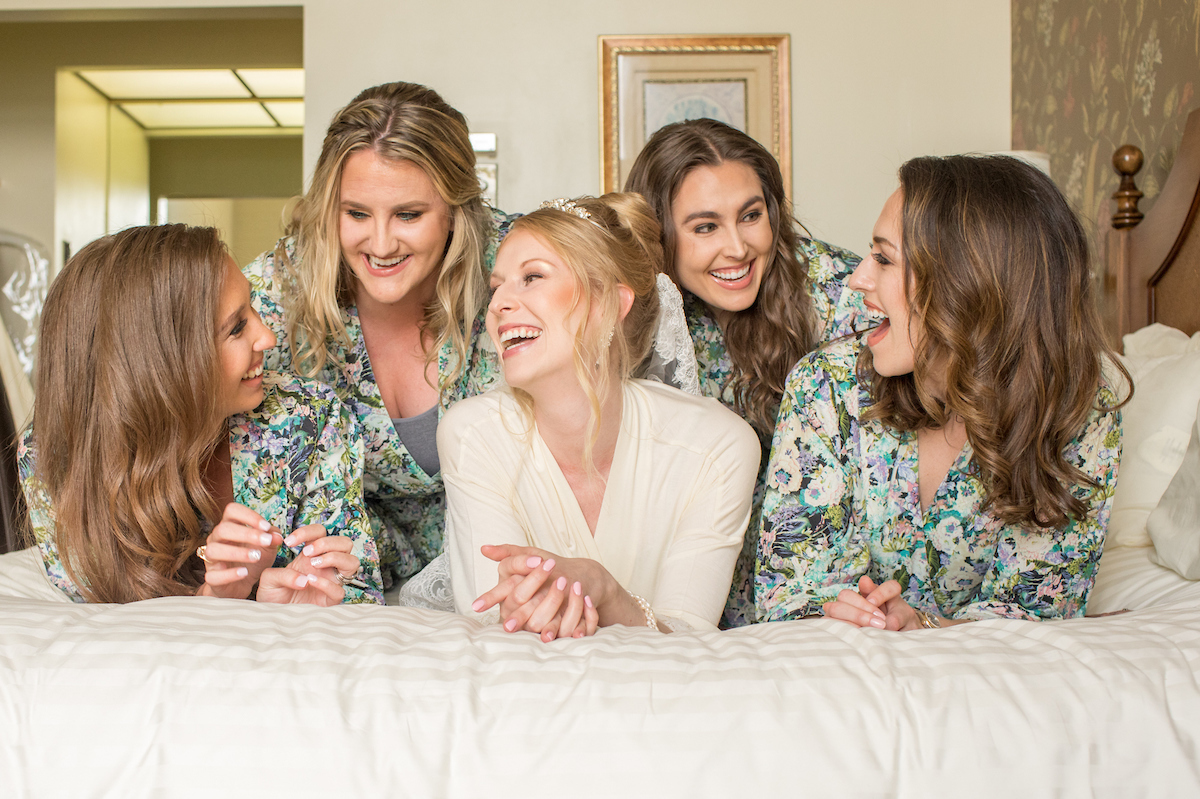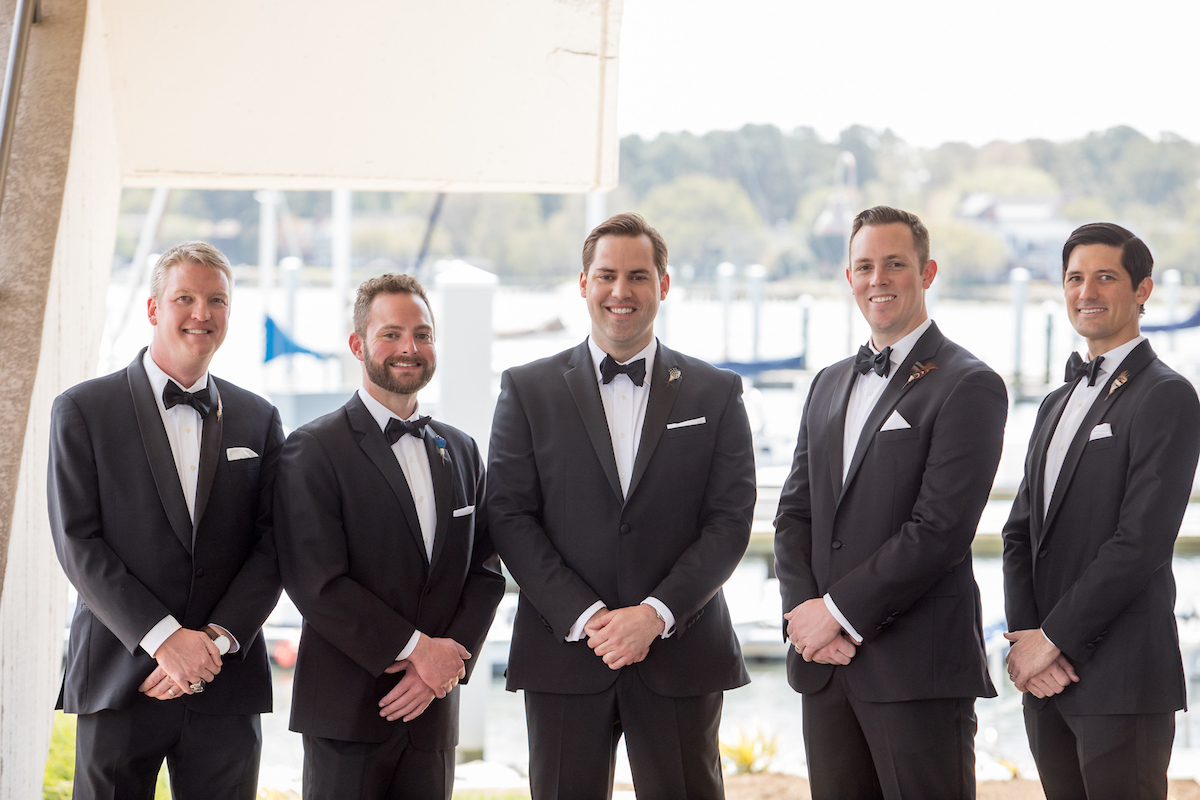 She had met her hubby to be, Bridger, at a Super Bowl party thrown by mutual friends.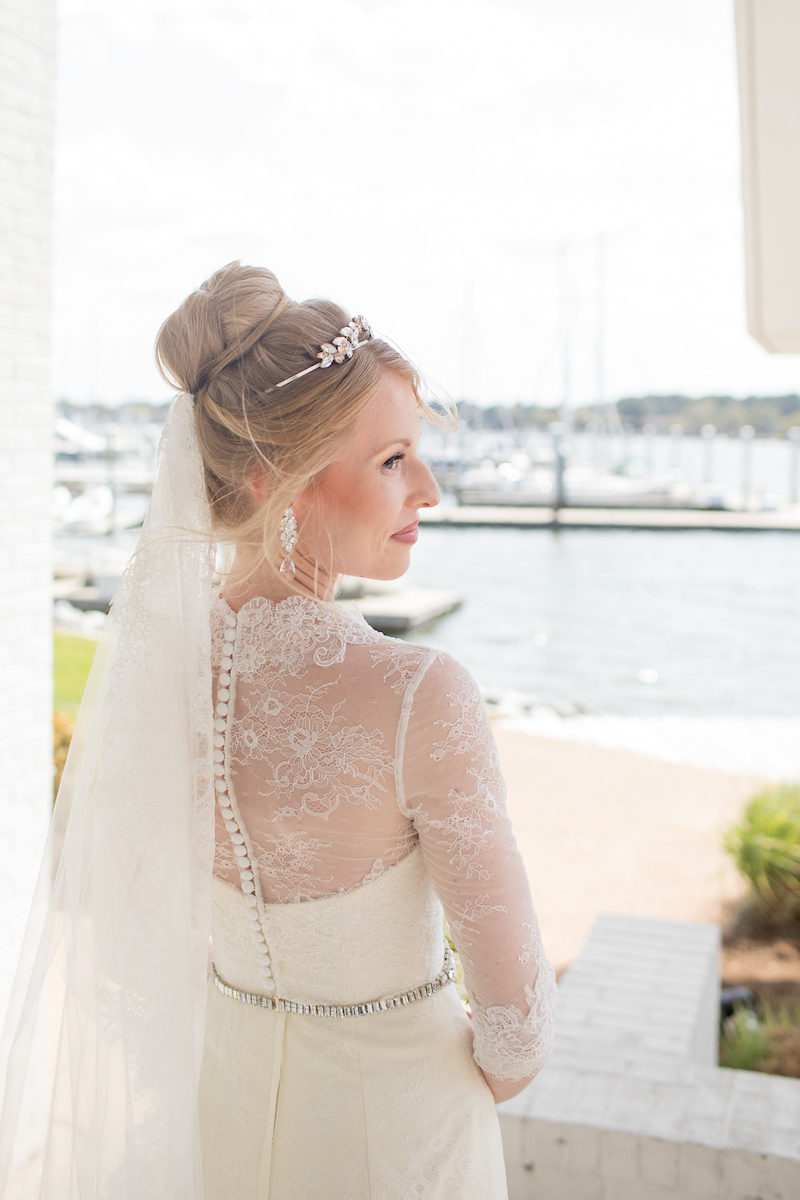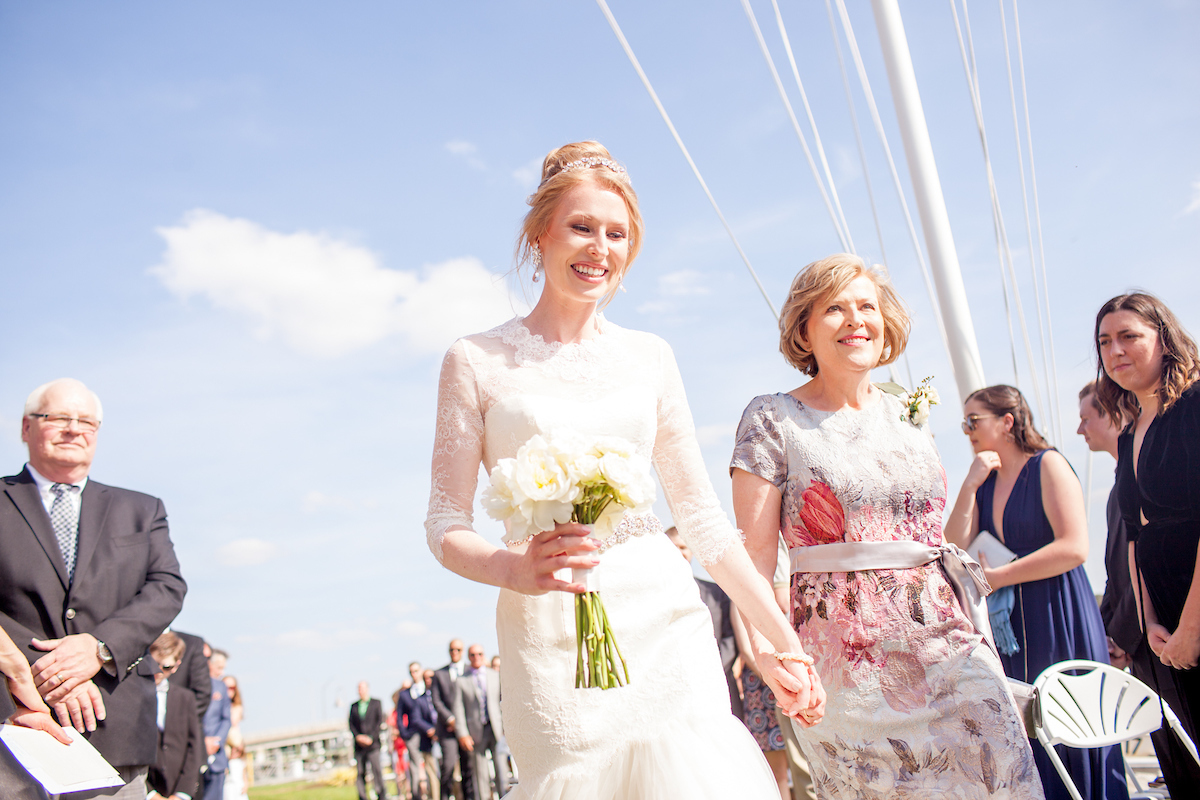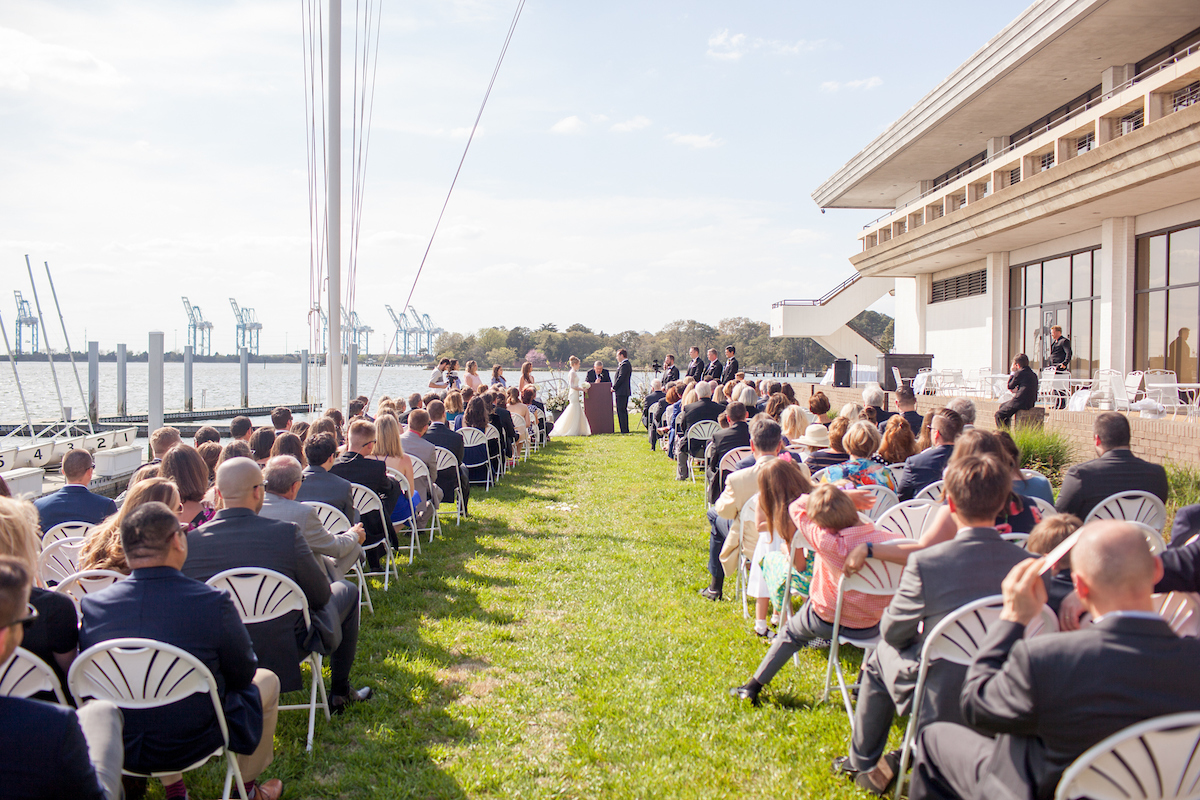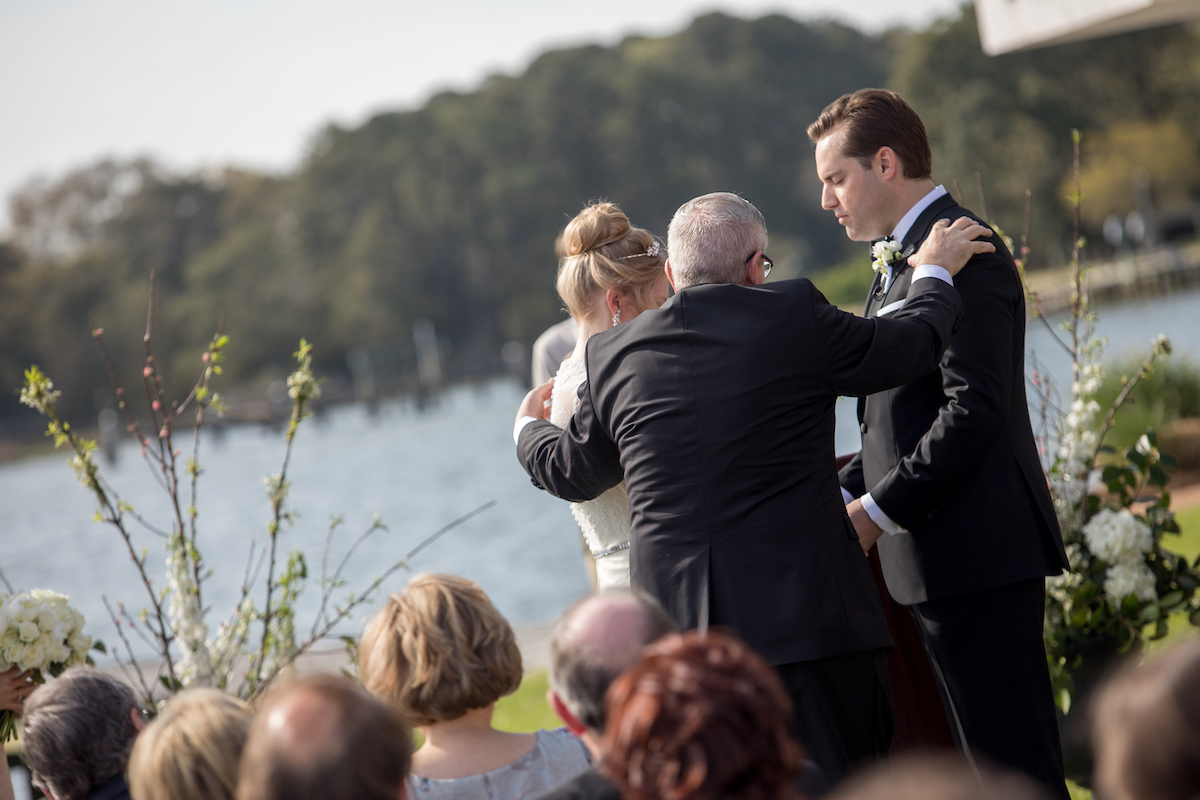 After the exchange of vows, rings, and a final prayer…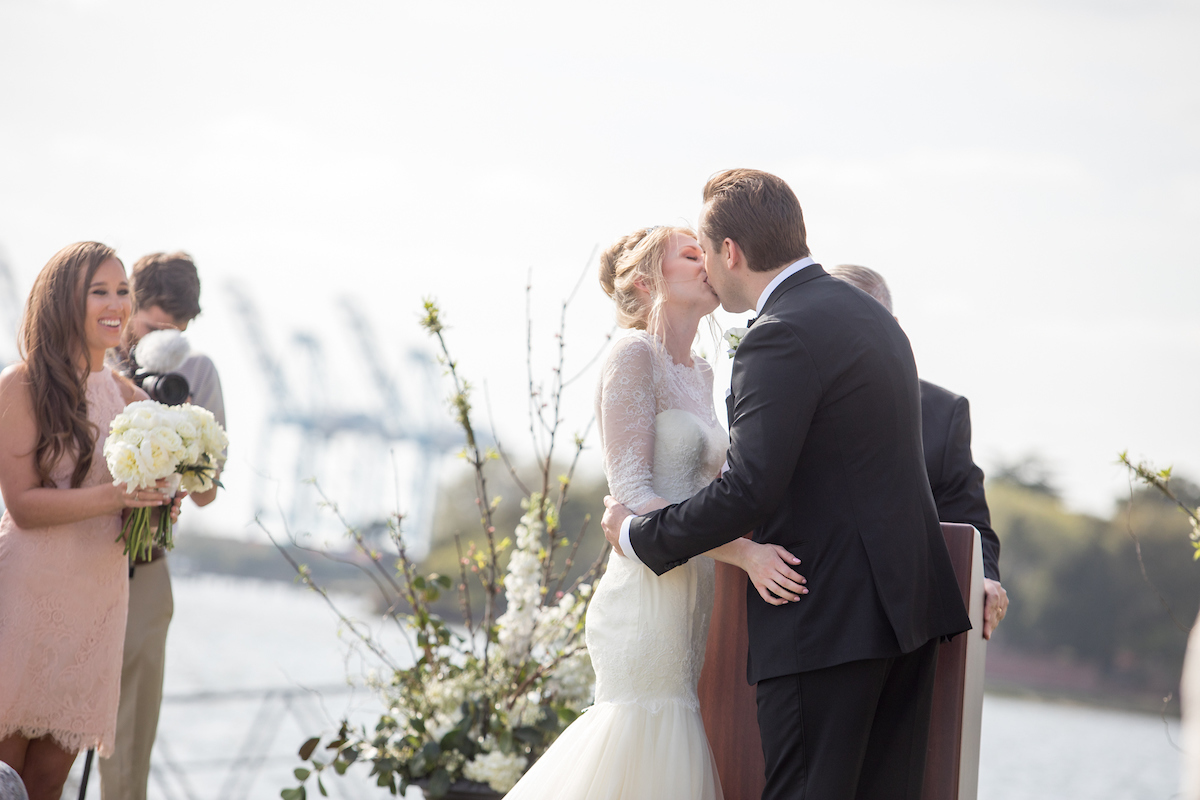 …They were pronounced man and wife!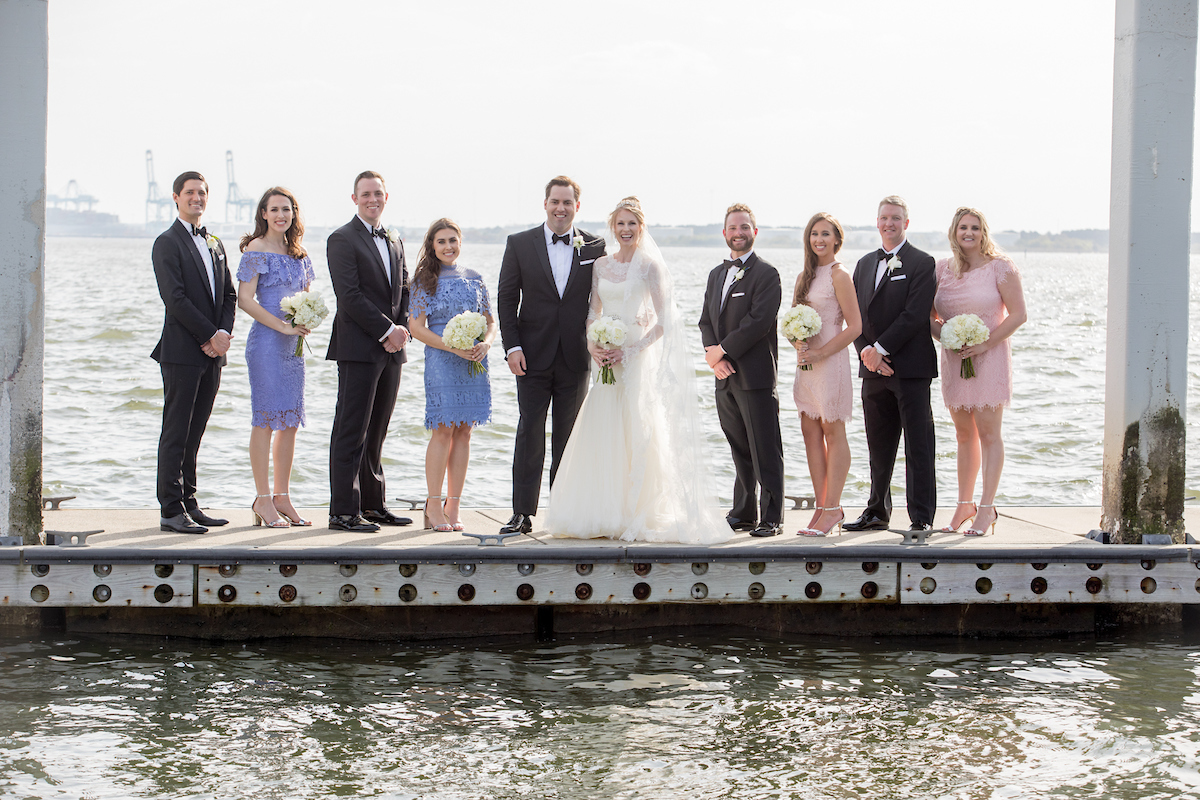 Oh, happy day!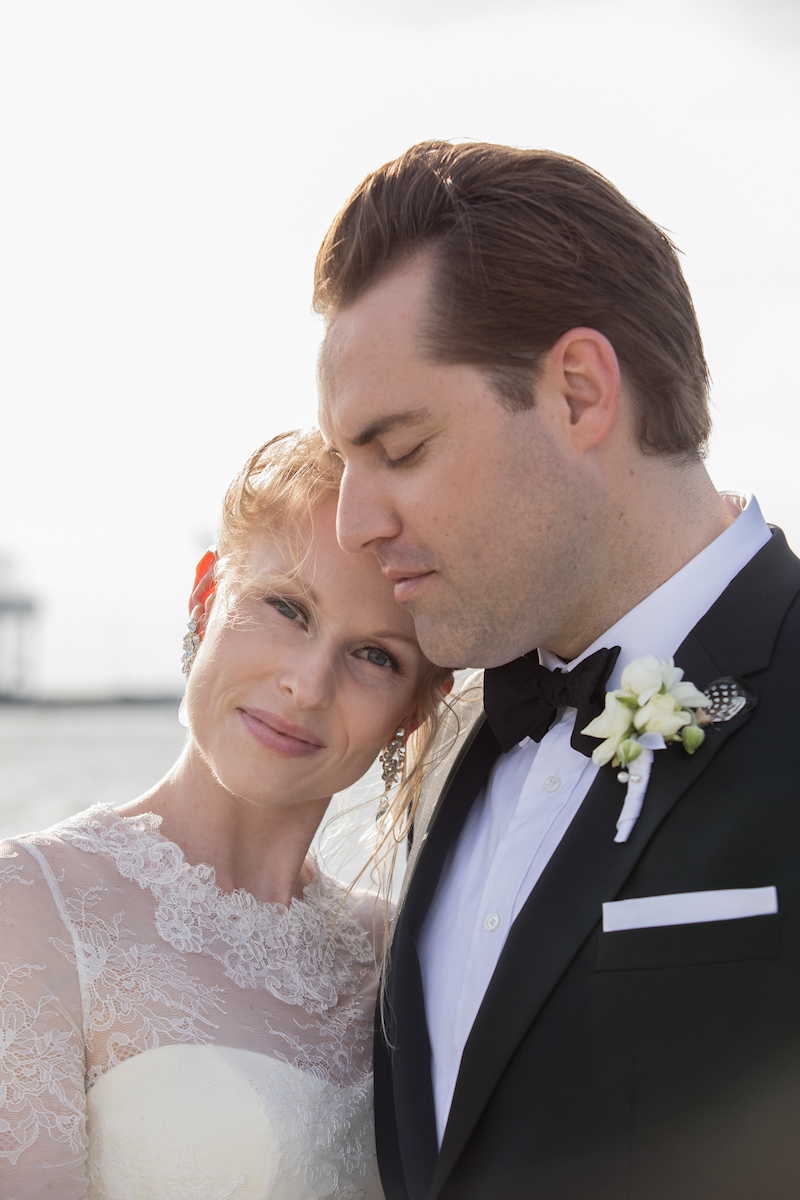 Perfection!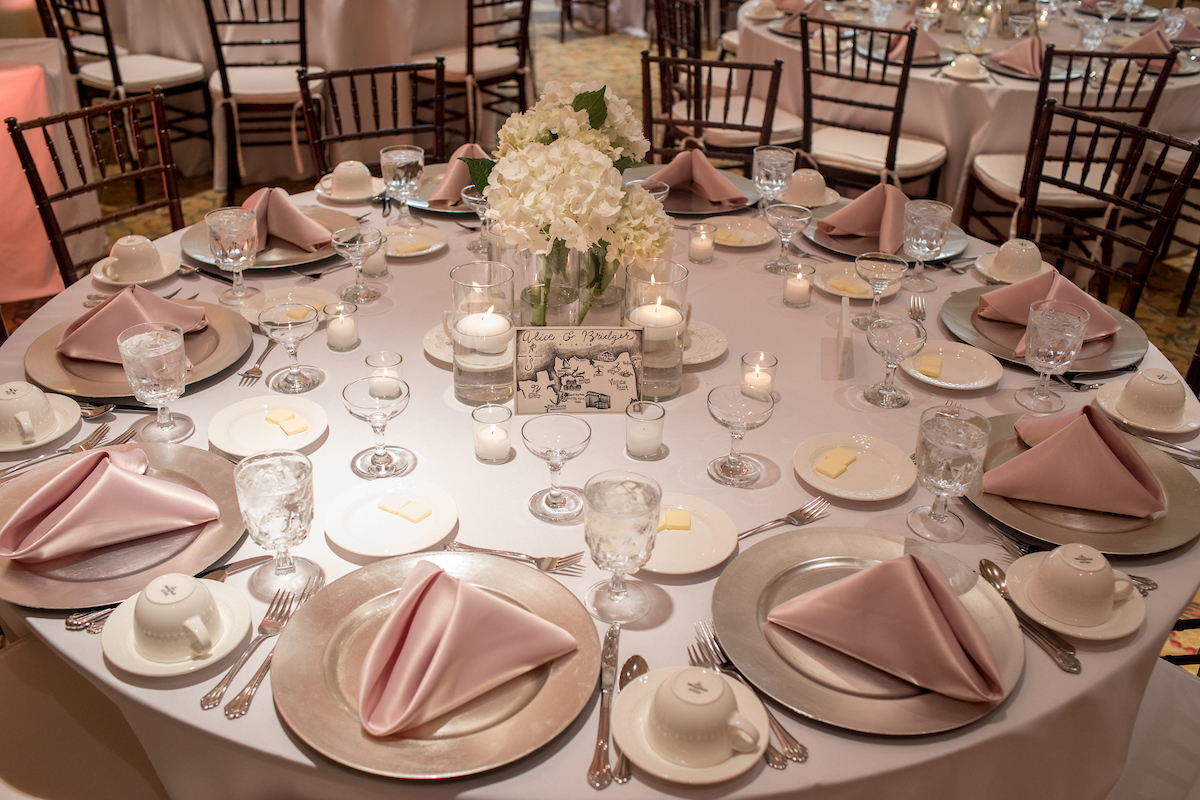 The reception took place in doors and was filled with pretty pink details.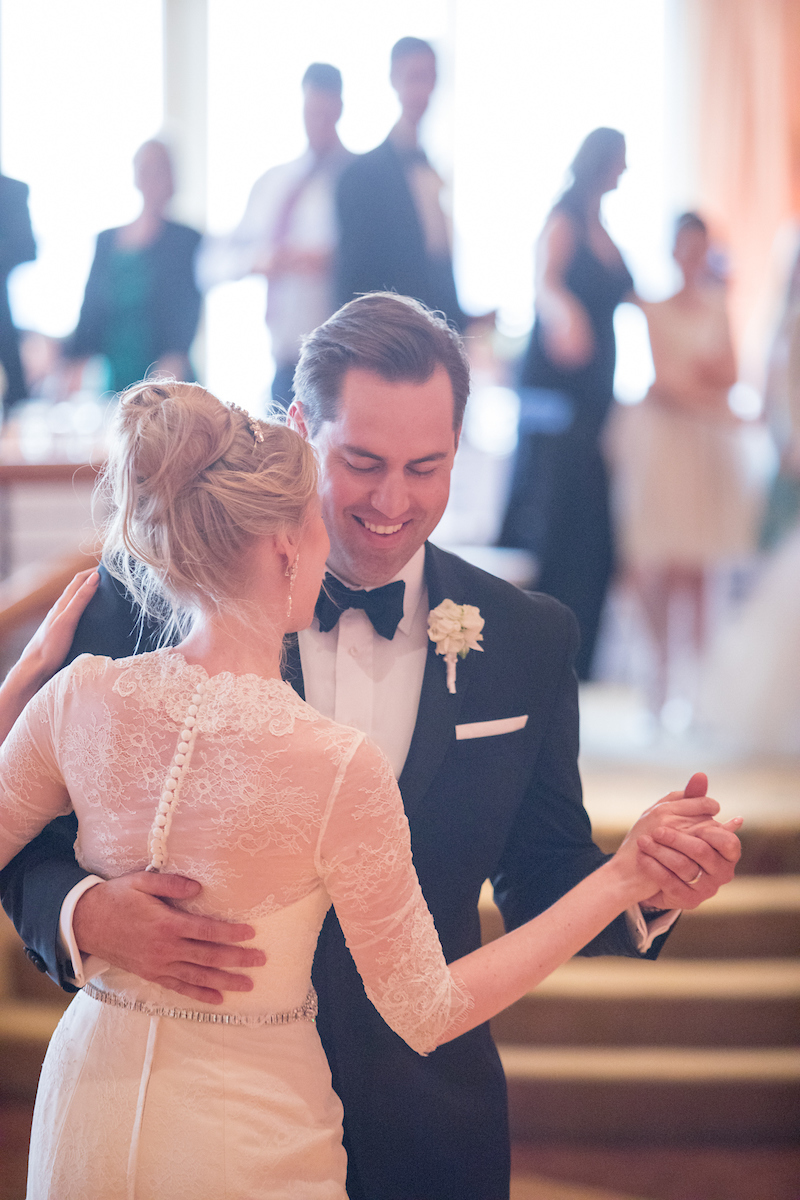 Alice and Bridger danced their first dance to"Woman" by John Lennon.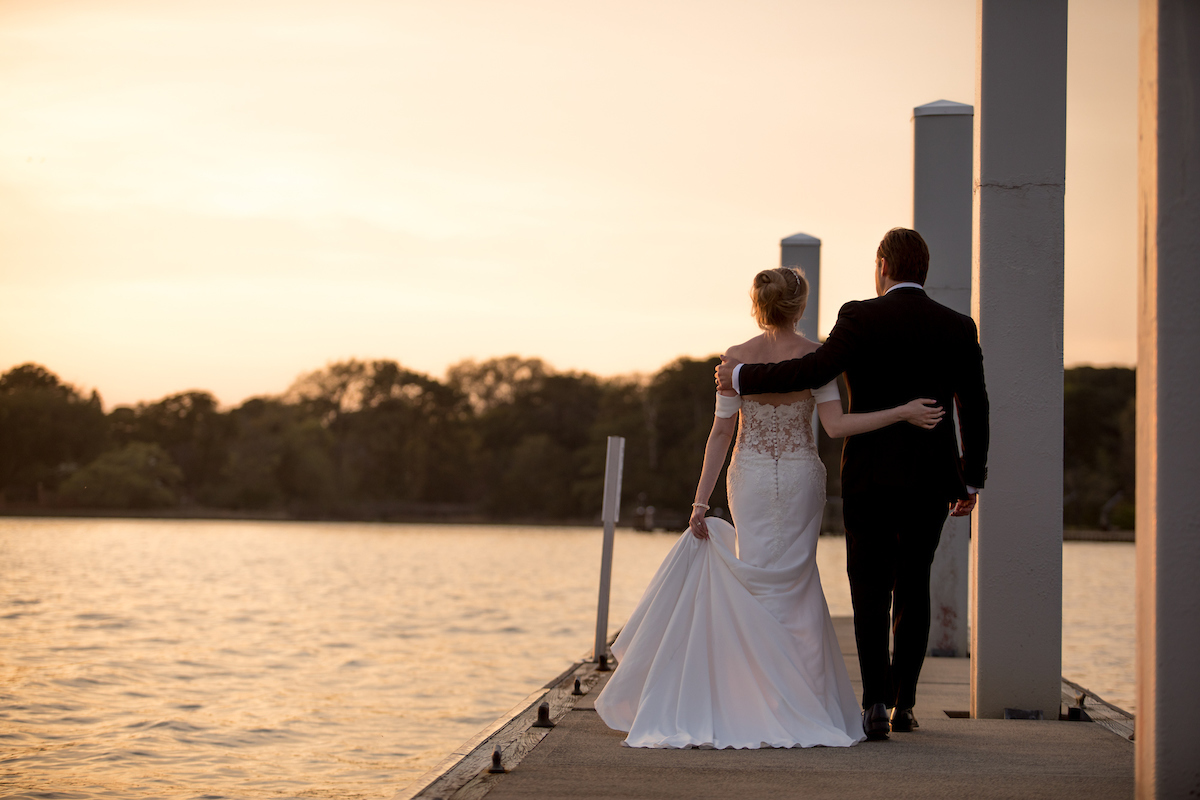 Then they snuck away to catch the sunset…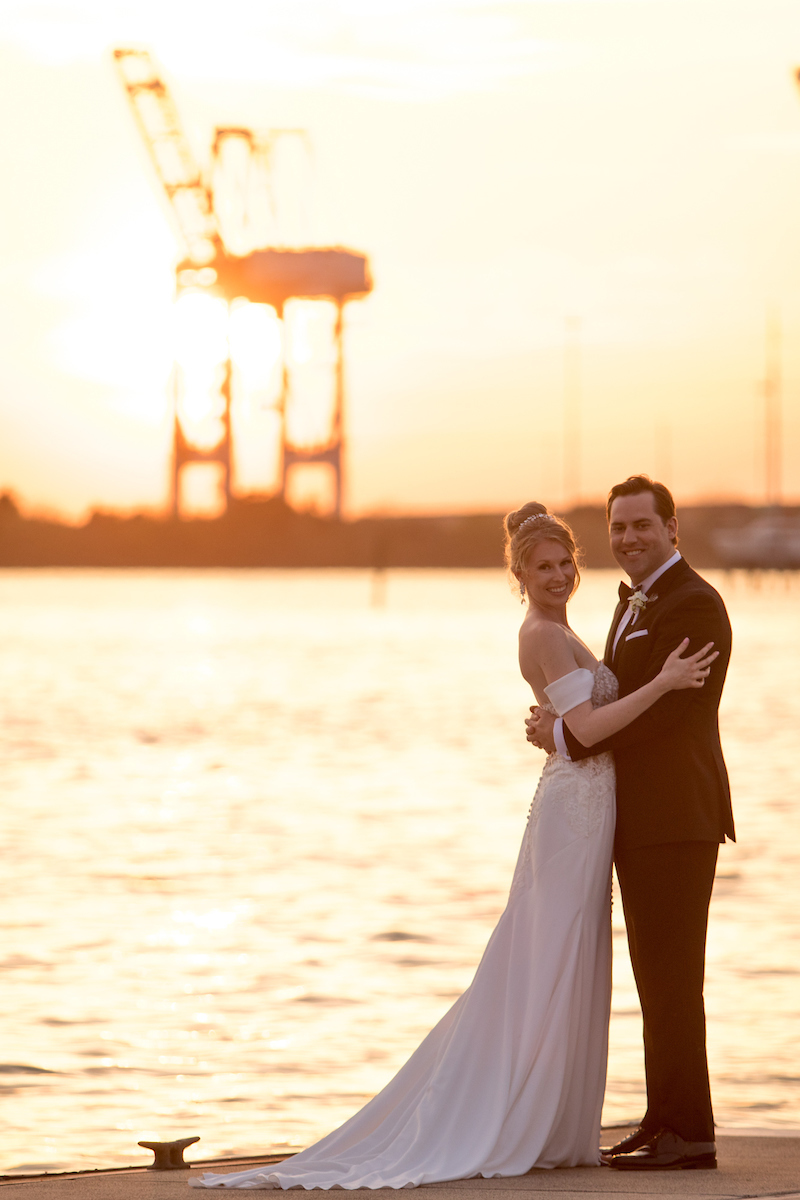 Stunning, right?! And I love Alice's outfit change!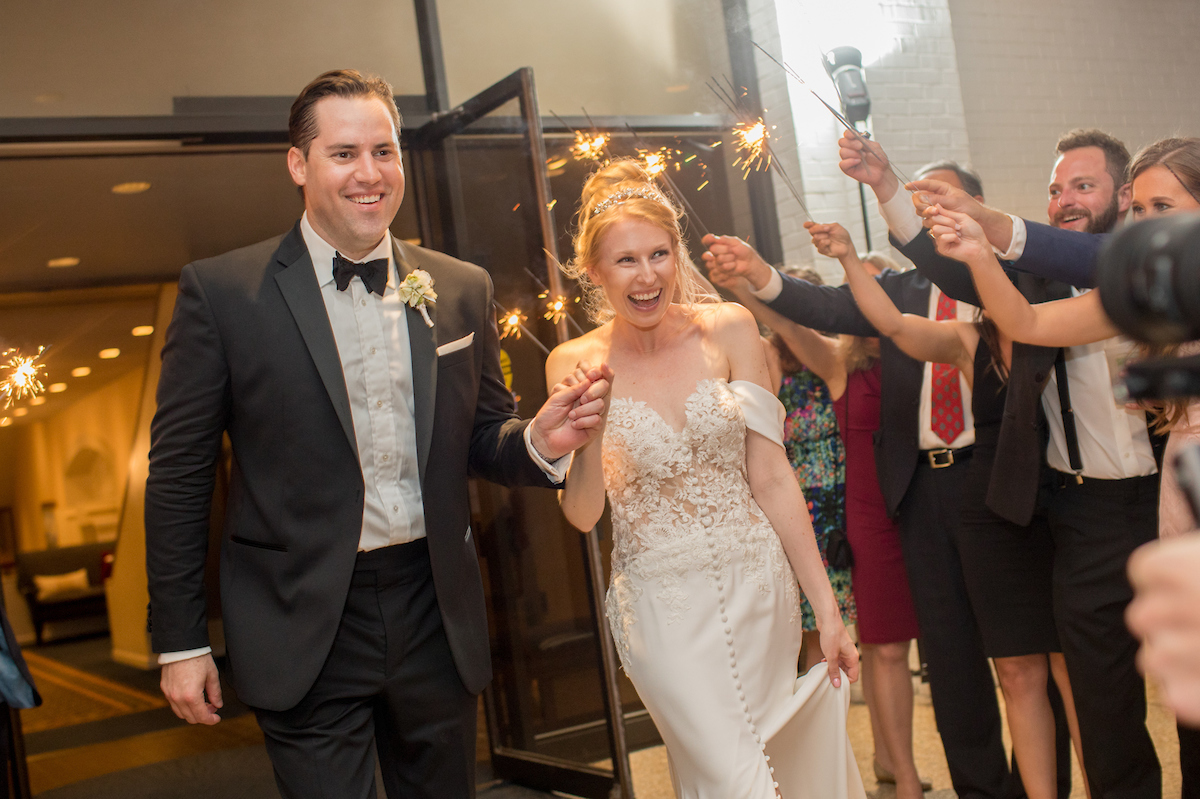 Congratulations Bridger and Alice!
From the Bride:
What was your favorite detail of the day? "My two favorite details were (1) the ceremony because my dad was the officiant; and (2) the first dance to "Woman" by John Lennon — I tripped on my gown and he caught me right before I hit the ground! Meant to be 🙂 "
What advice would you give to a bride to be? "Hire a wedding planner. It's a gift to not only yourself but also to your family (especially your mom!). A planner enabled us all to enjoy the big day without having to deal with the inevitable last-minute variables that can prove to be stressful and distracting. (Lindsey Hocker from Simply Perfect Events was mine, and she was top-notch.)"
Photos by Kyle Laferriere Photography
Want to be featured on this weekly online blog? Just email us! Want no be featured in our printed magazine? Just email us! **Being on this online blog does not hinder or guarantee a wedding will be in the printed magazine, both are up to the discretion of the editor, Angeline Frame. If your wedding has been chosen for print, she will reach out to you directly.** Thank you for following Virginia Bride Magazine! Stay tuned for more weddings and the best Bridal Shows in Virginia!