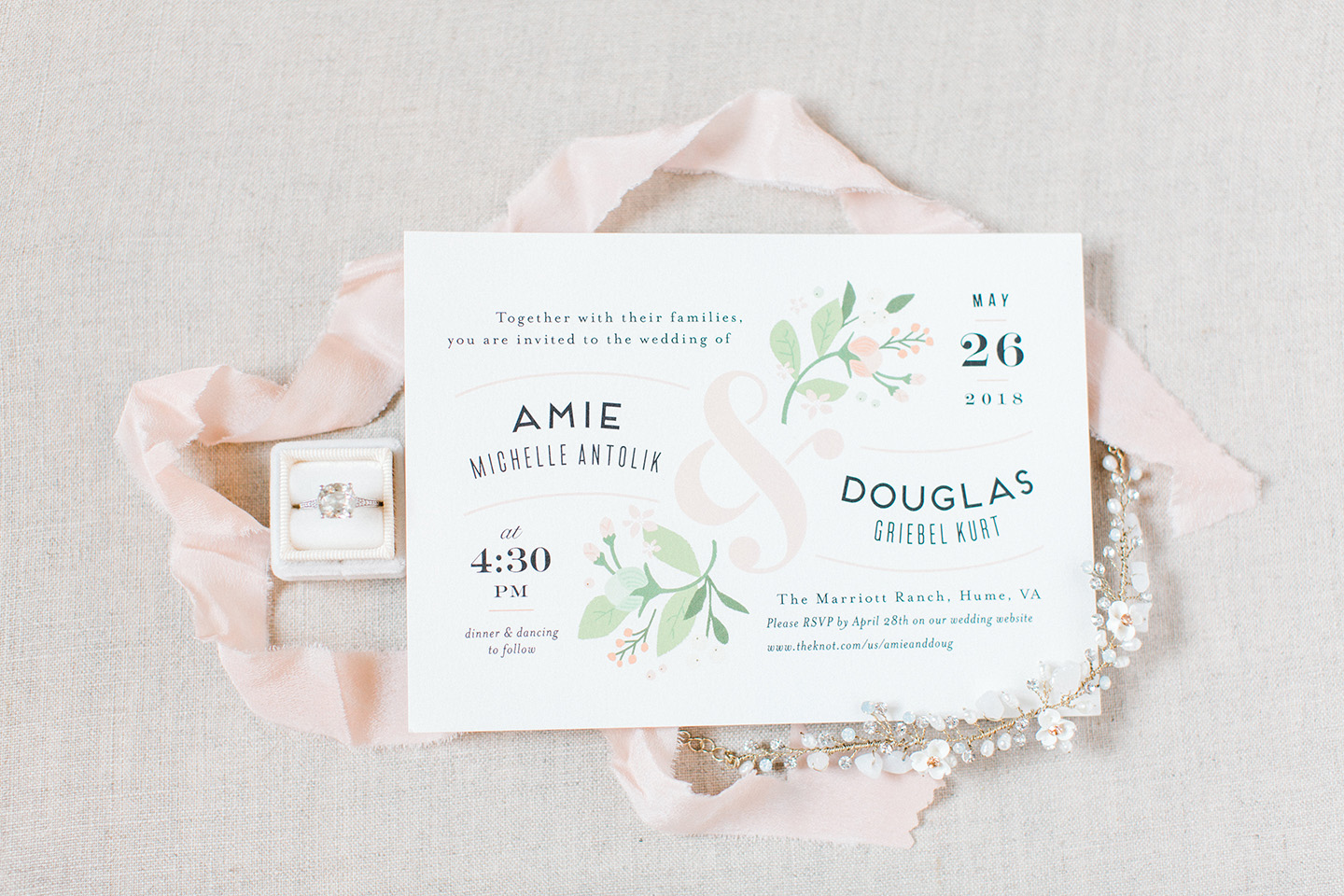 Happy 4th of July wedding lovers! Today we've got a bride and groom whose love is full of sparks! Get it, sparks for the 4th ?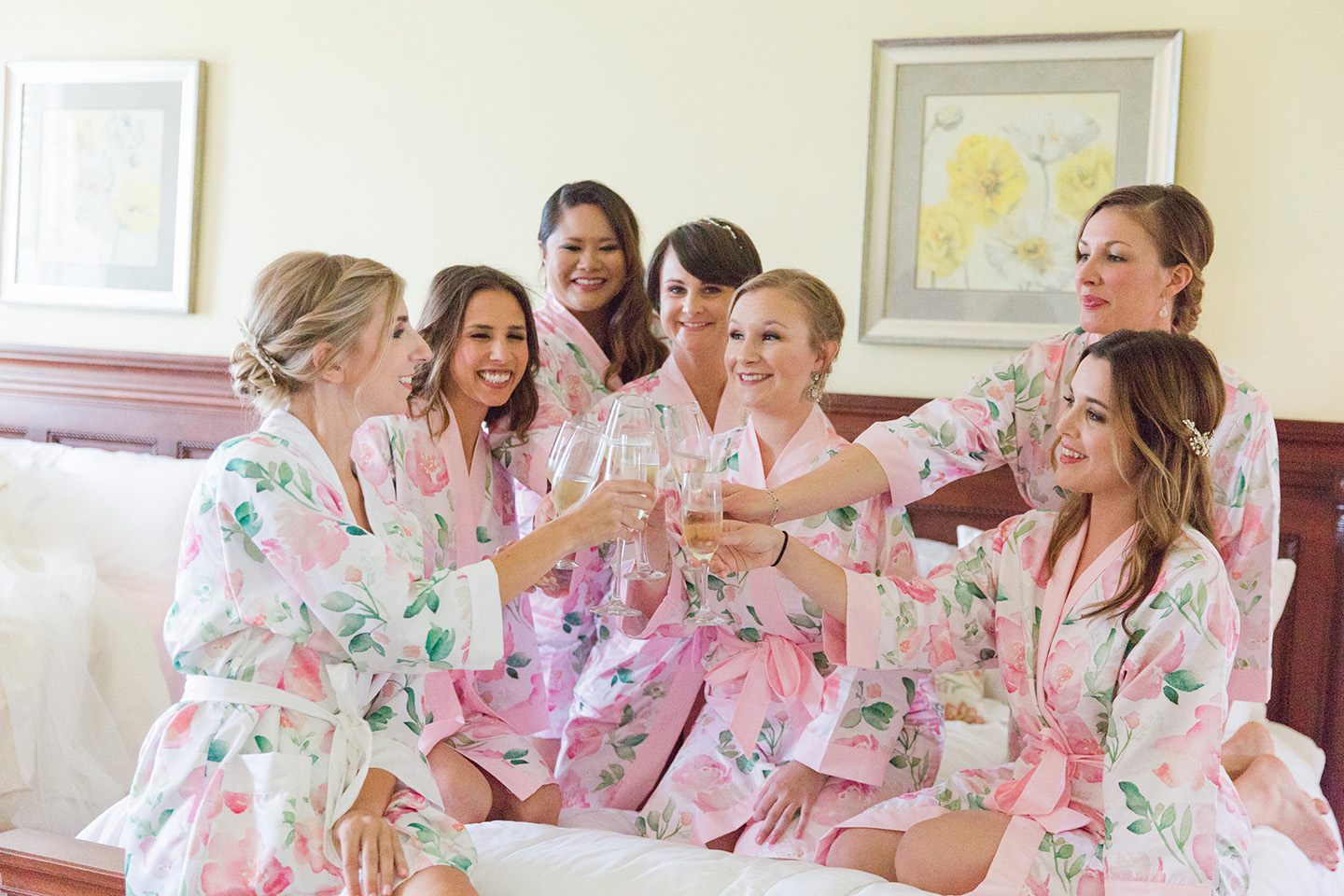 The pair met on Tinder and the rest of was history. "I was always skeptical about online dating but turns out it can be a success!" said Amie.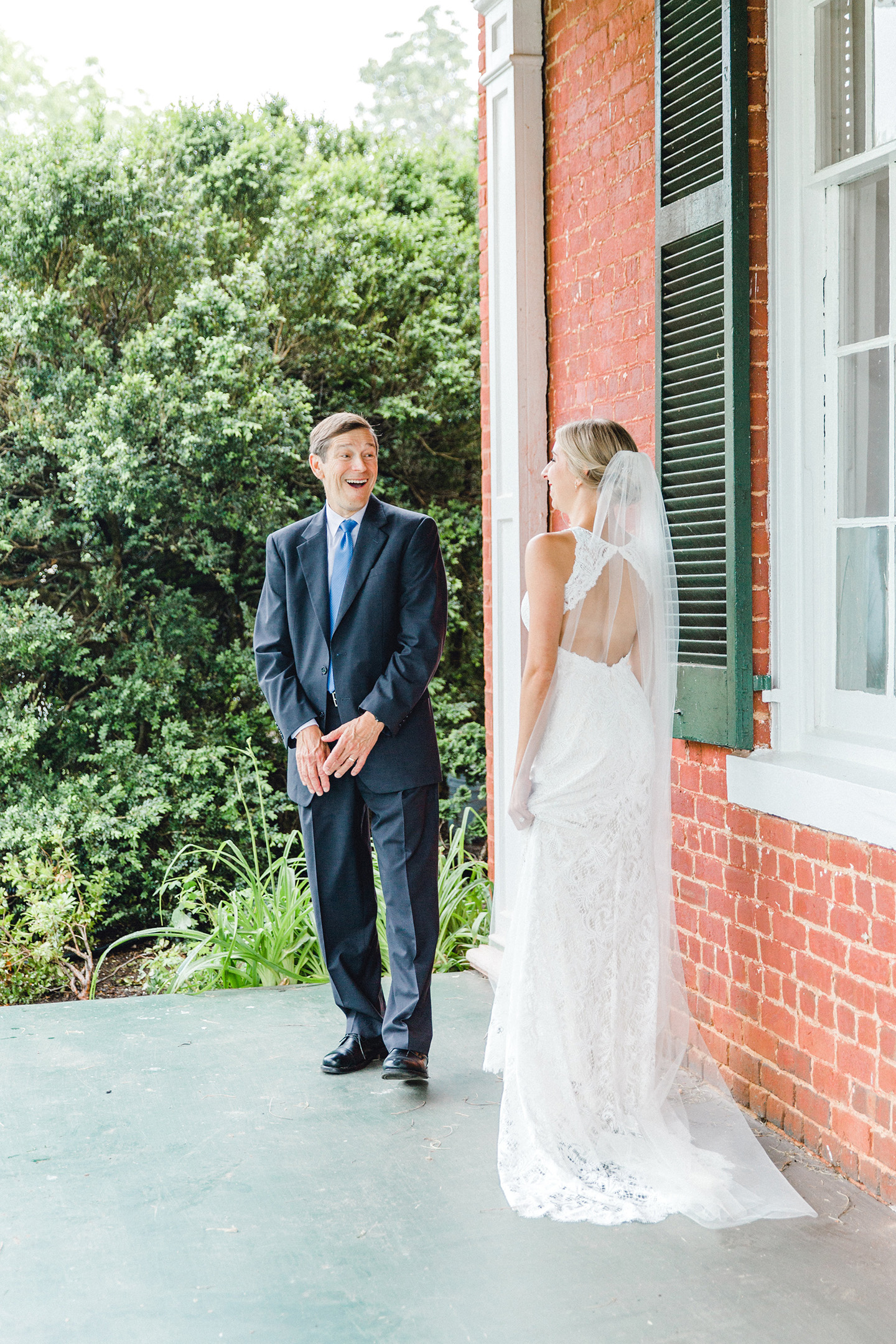 Before going to see Doug, Amie had a first look with her dad. These sorts of father-daughter moments always bring a tear to my eye! He is so happy and look at the back of her gown ? stunning!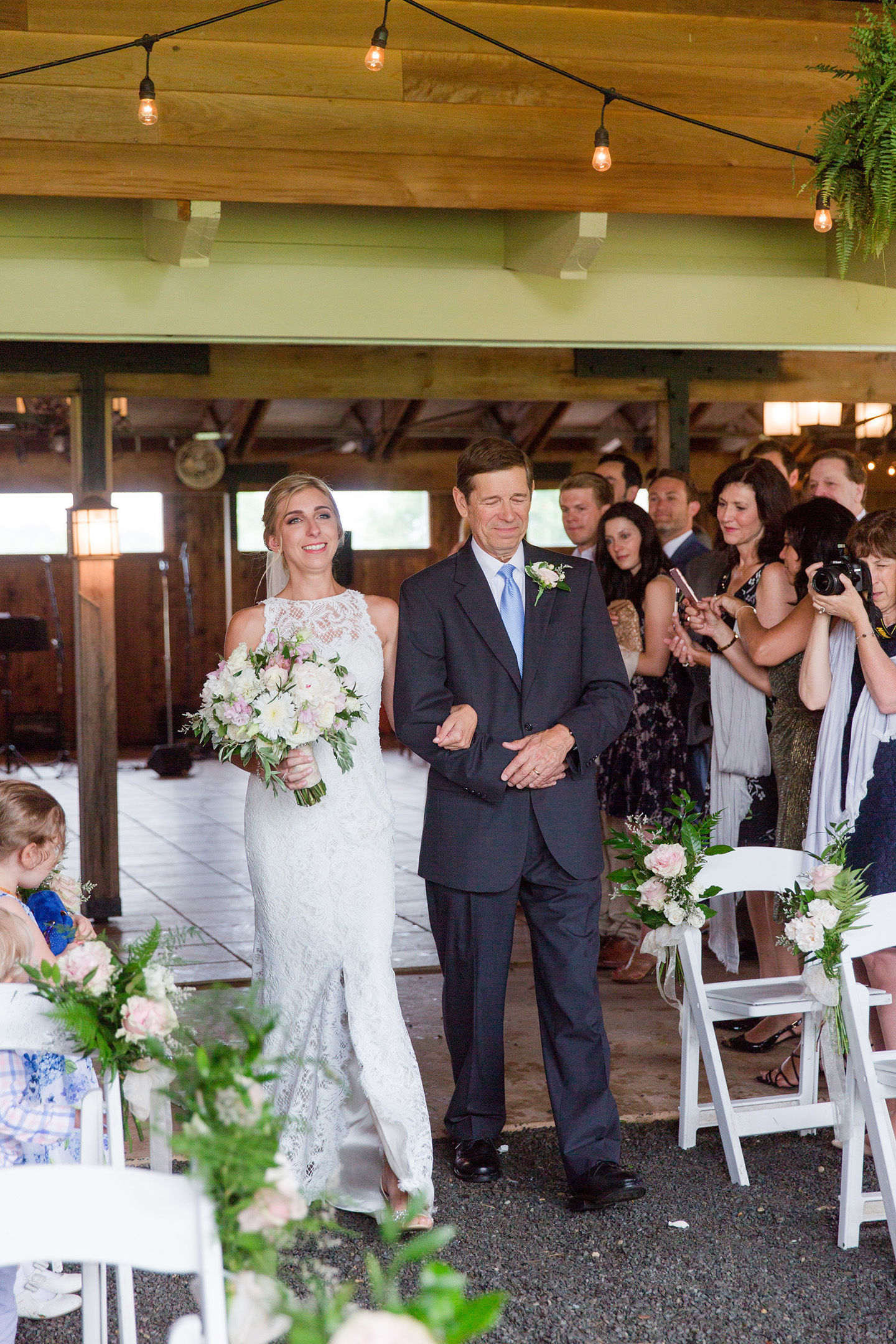 They looked as if they had shared a few tears of joy as they walked down the aisle. Such a monumental day!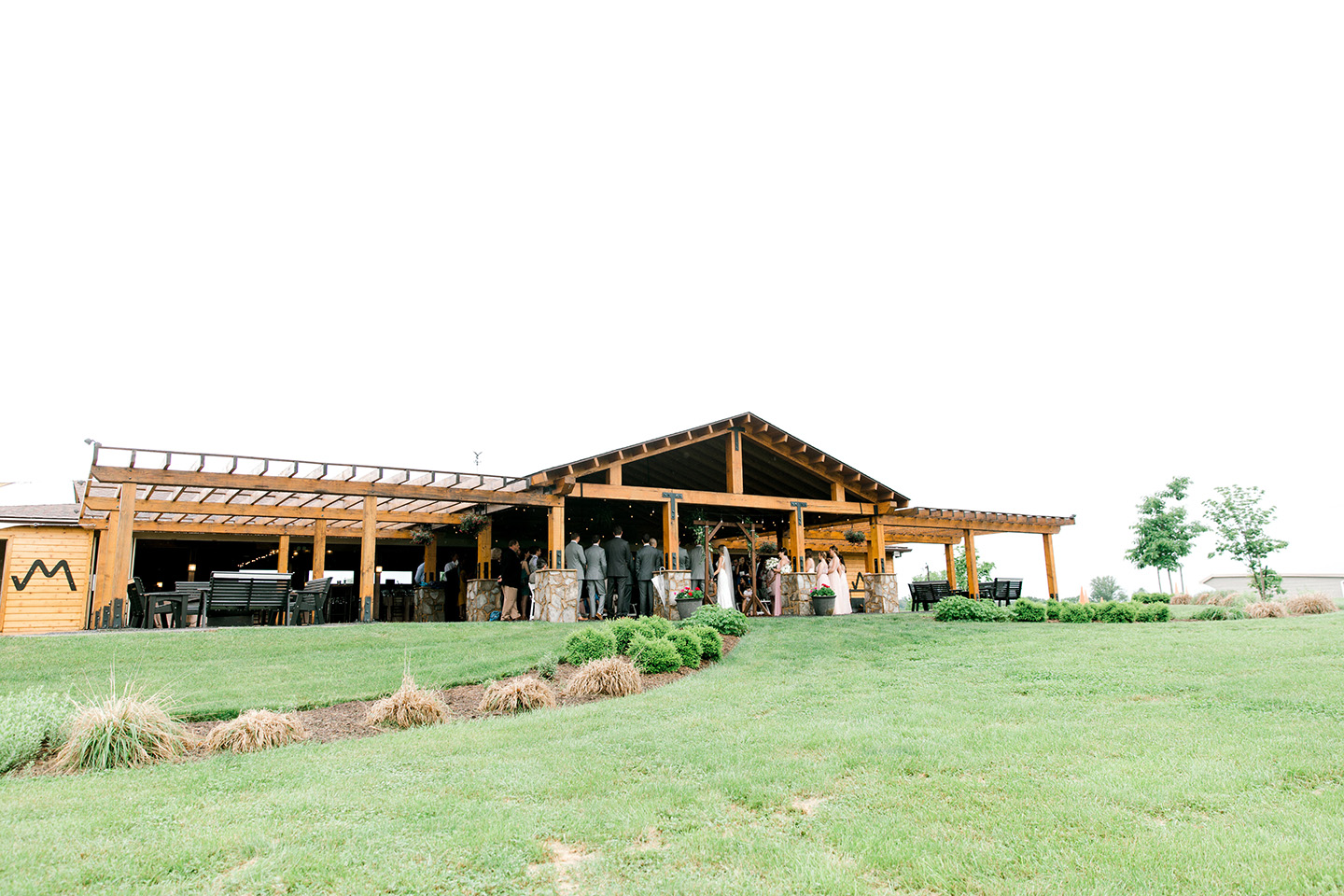 Although they had to move the ceremony to the Marriott Ranch in Hume, VA's covered pavilion, it was still as beautiful as could be!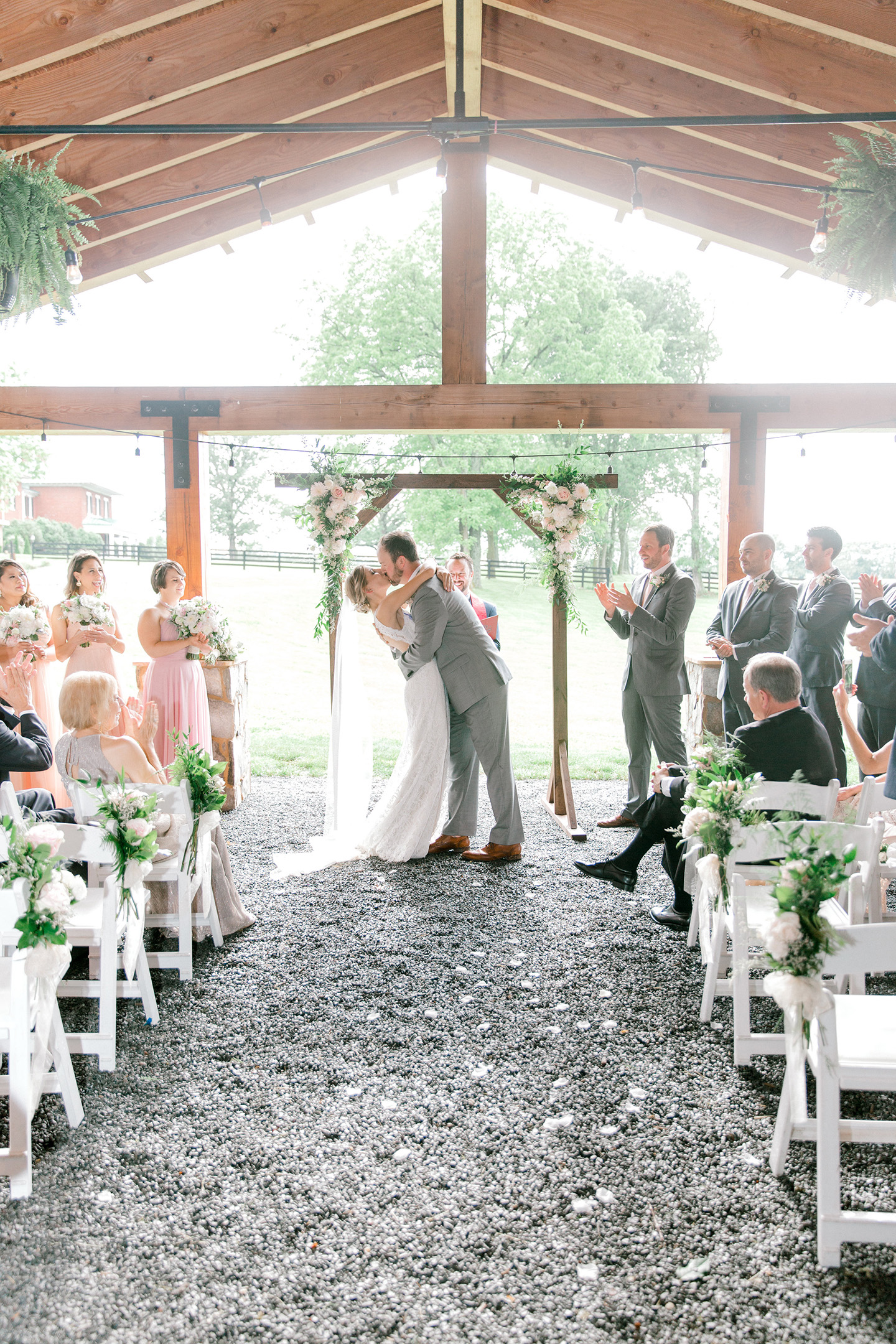 After saying their vows, Amie and Doug were hitched!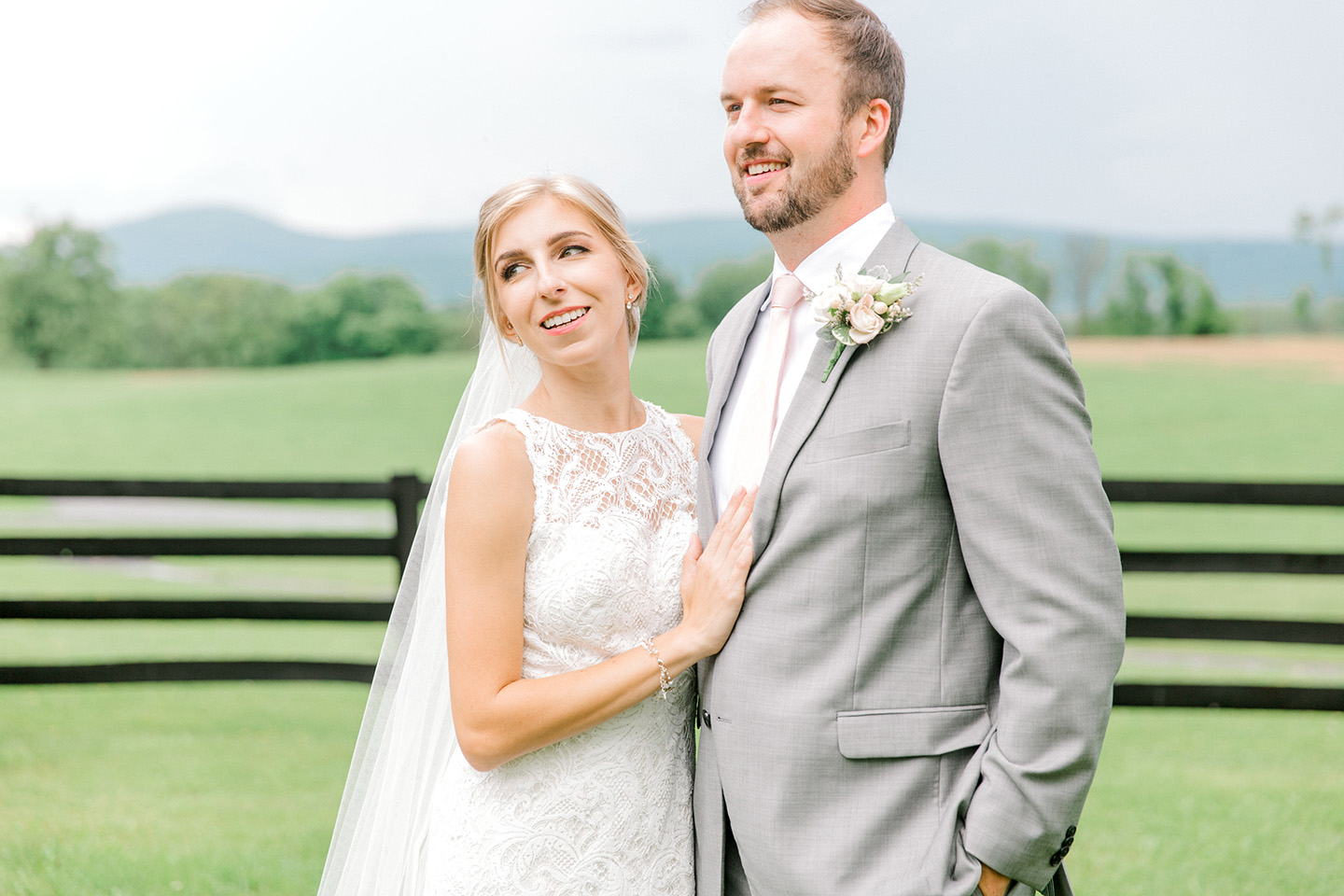 Don't they make an extraordinary couple?!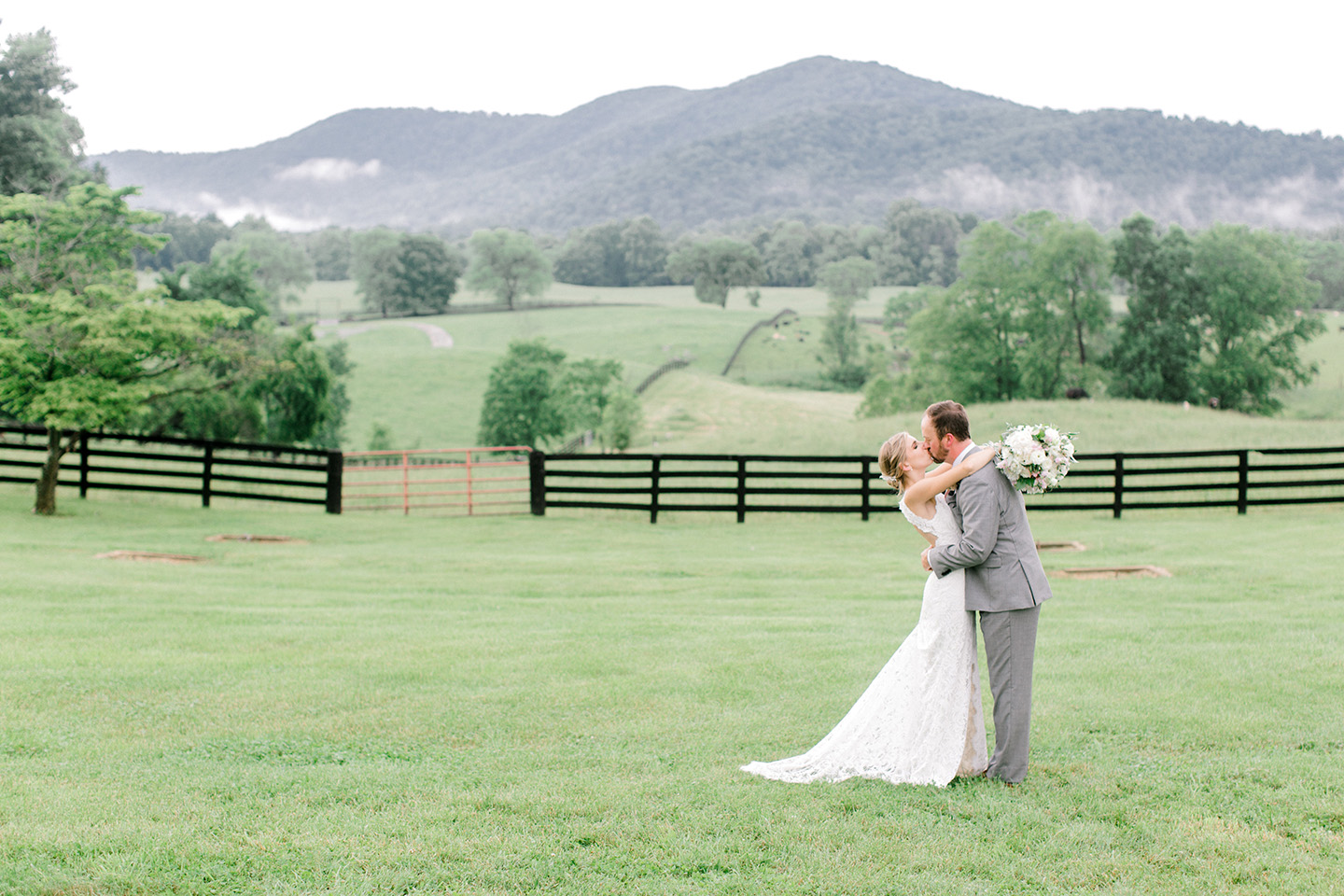 The mountains in the background were perfect for their portraits! Oh, how I love Virginia!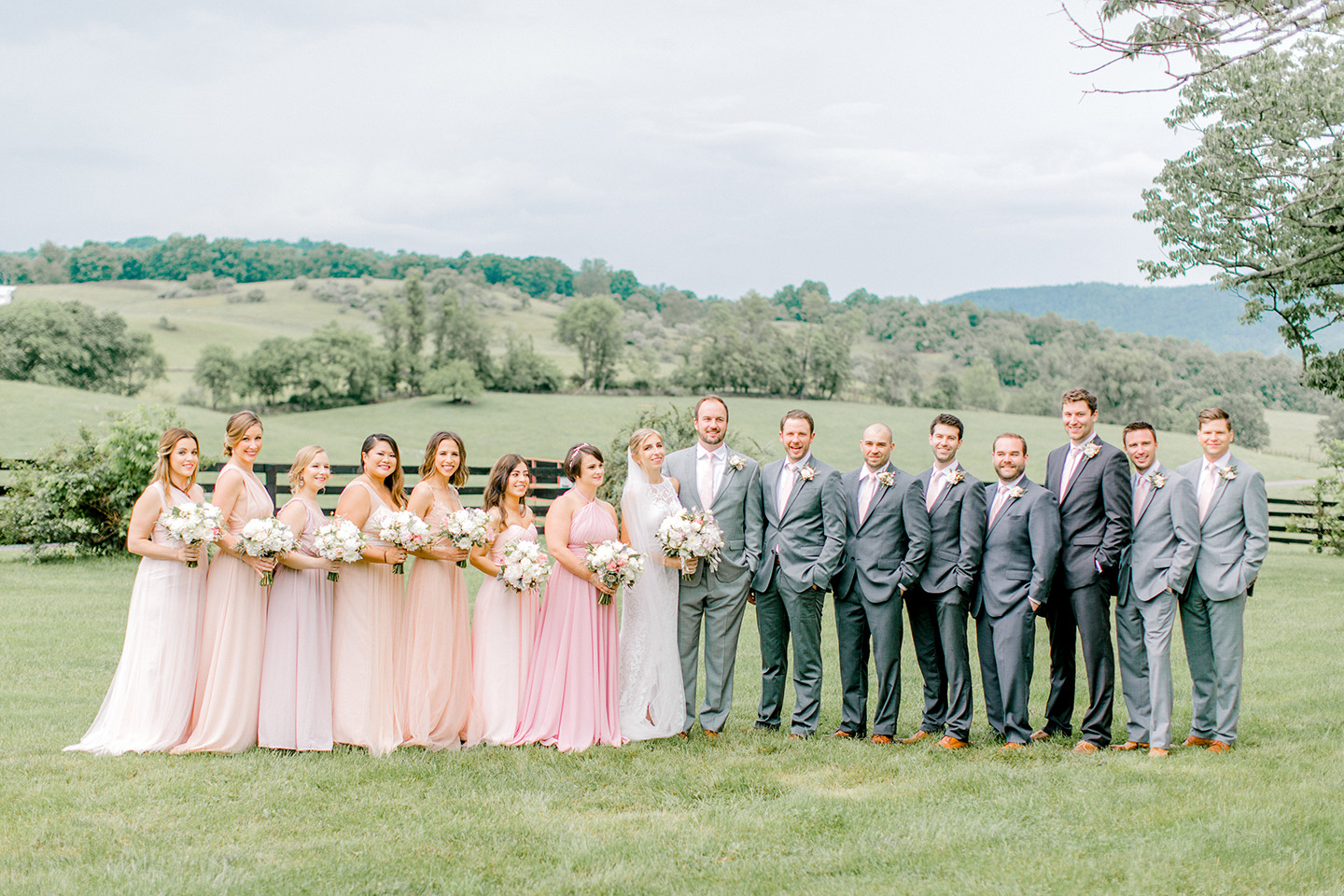 Amie's bridesmaids wore different shades of pink and for the first time that I've ever seen, the groomsmen also wore different shades too…but grey!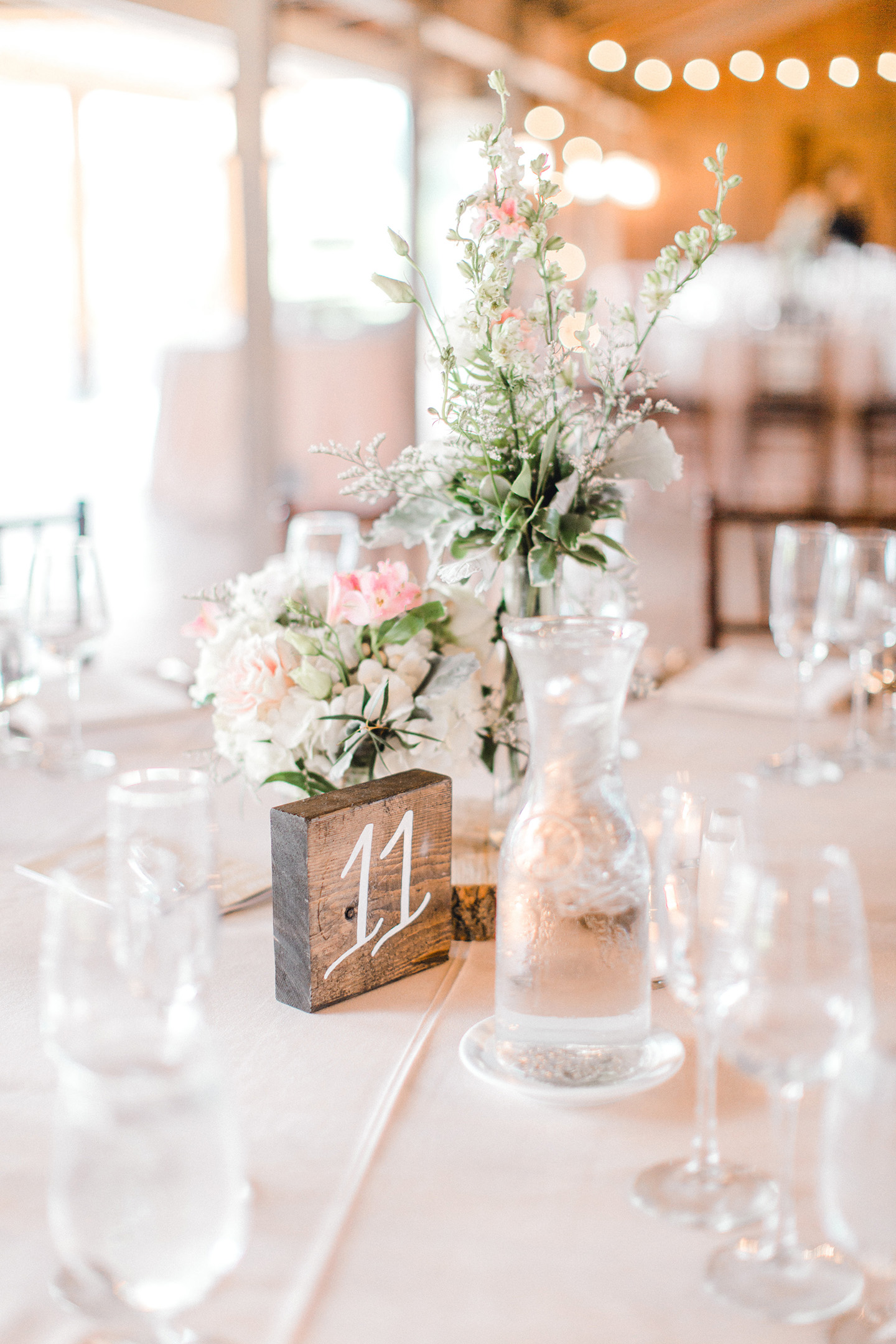 The reception also took place under the pavilion and the decor echoed the blush pink color scheme.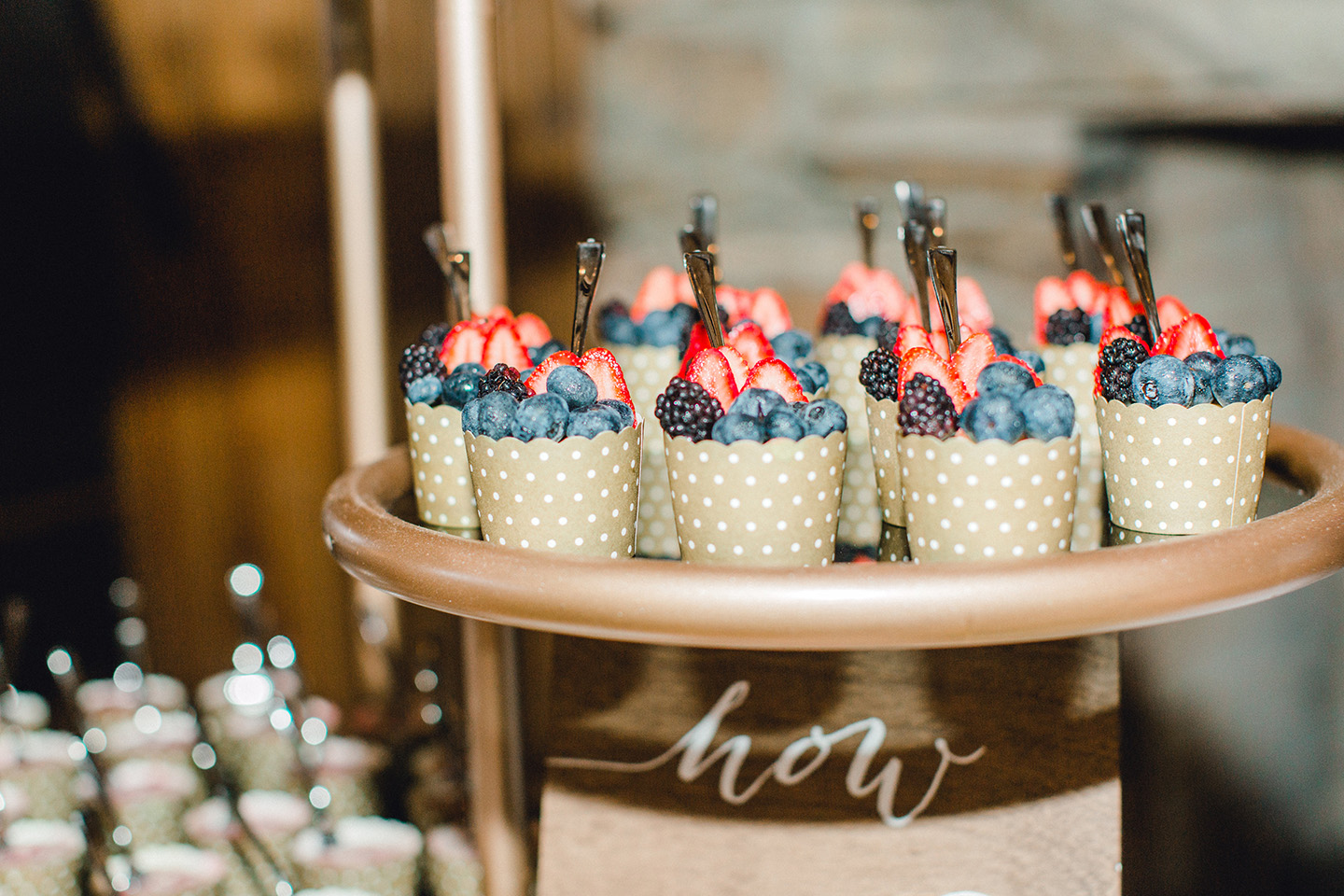 And even though they were married in May, I must point out their patriotic desserts since today is the 4th ?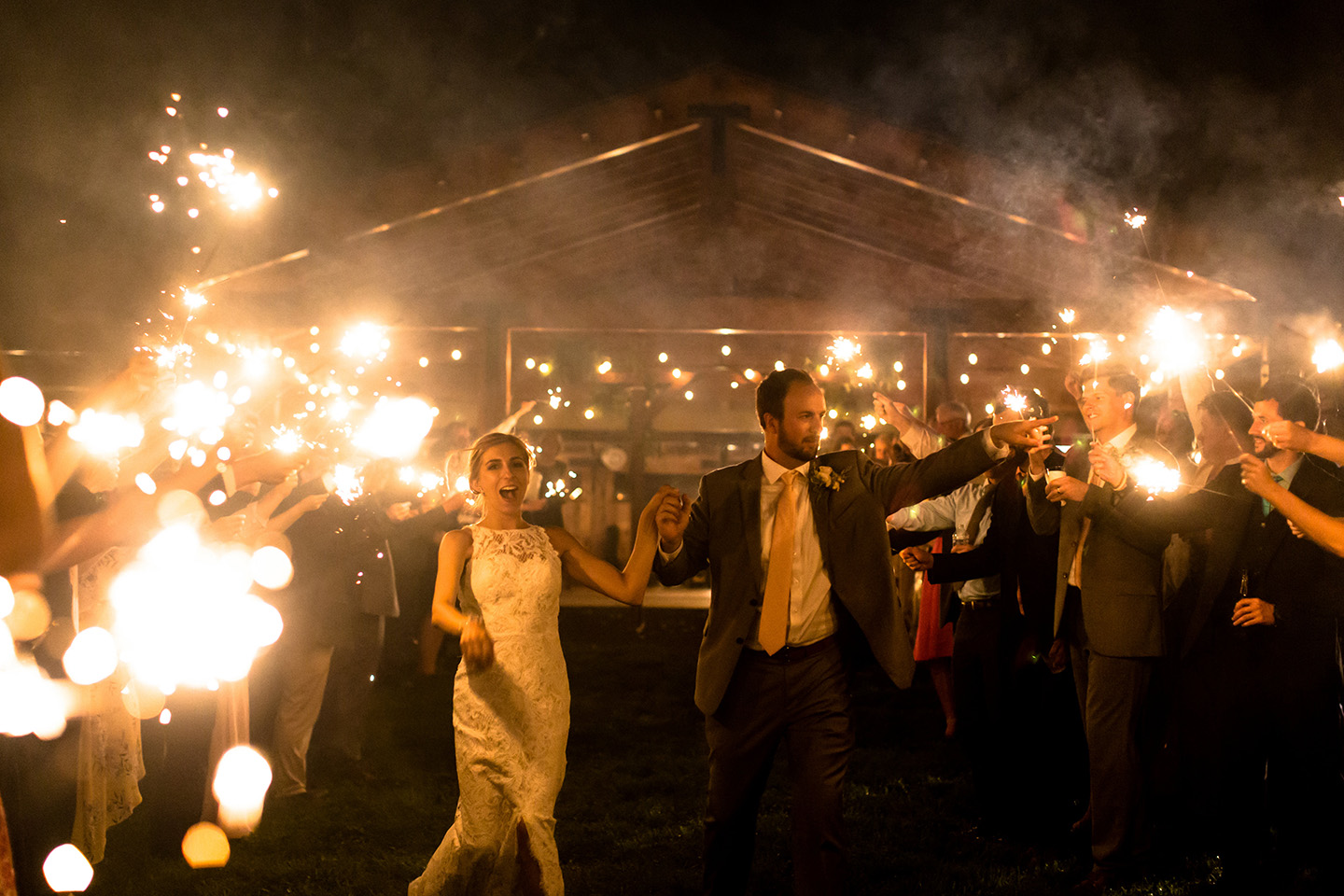 Amie and Doug danced into the night and made memories to last a lifetime! Congratulations!
From the Bride:
What was your favorite detail of the day? "We wrote letters to each other that our officiant read to us during the ceremony. It was a great personal touch (without the pressure of writing your own vows!), and the things we wrote made us both laugh and cry."
What advice would you give to a bride to be? "Don't stress every detail and be prepared for something to not go exactly as planned. Once the day comes, you will forget all about those things and will just be relishing in every awesome moment. Try to spend as much time as possible with as many people as possible — you'll likely never have everyone important to your life in one place again!"
Photos by Sarah Botta Photography
Want to be featured on this weekly online blog? Just email us! Want to be featured in our printed magazine? Just email us!  **Being on this online blog does not hinder or guarantee a wedding will be in the printed magazine, both are up to the discretion of the publisher, Angeline Frame. If your wedding has been chosen for print, she will reach out to you directly.** Thank you for following Virginia Bride Magazine! Stay tuned for more weddings and the best Bridal Shows in Virginia