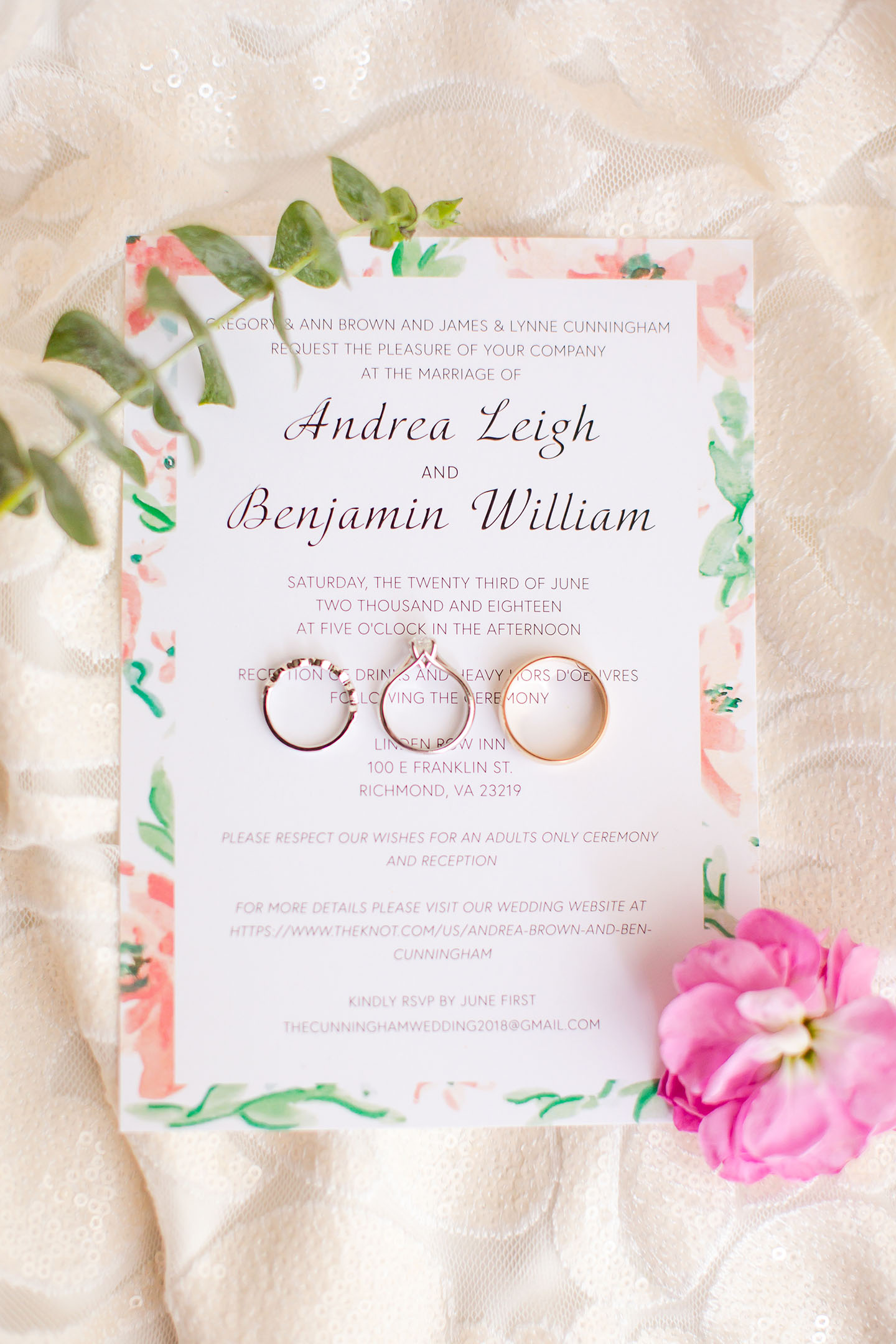 Andrea and Benjamin met through mutual friends and this past June they made their love official by marrying at the Linden Row Inn in Richmond, Virginia.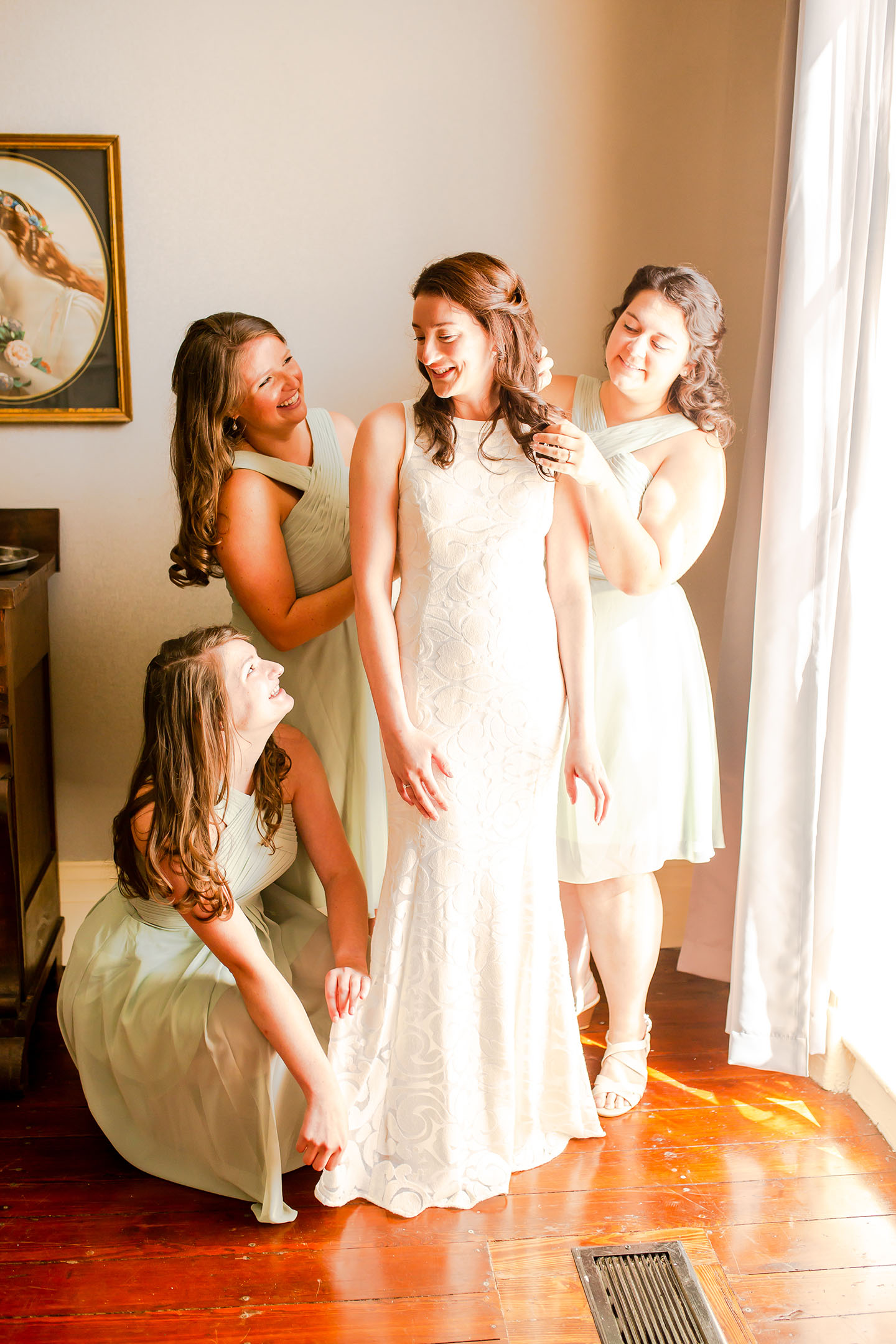 It was a beautiful day as Andrea got ready with her Bridesmaids. I love the texture and pattern on her high neck gown! Perfectly unique and flattering!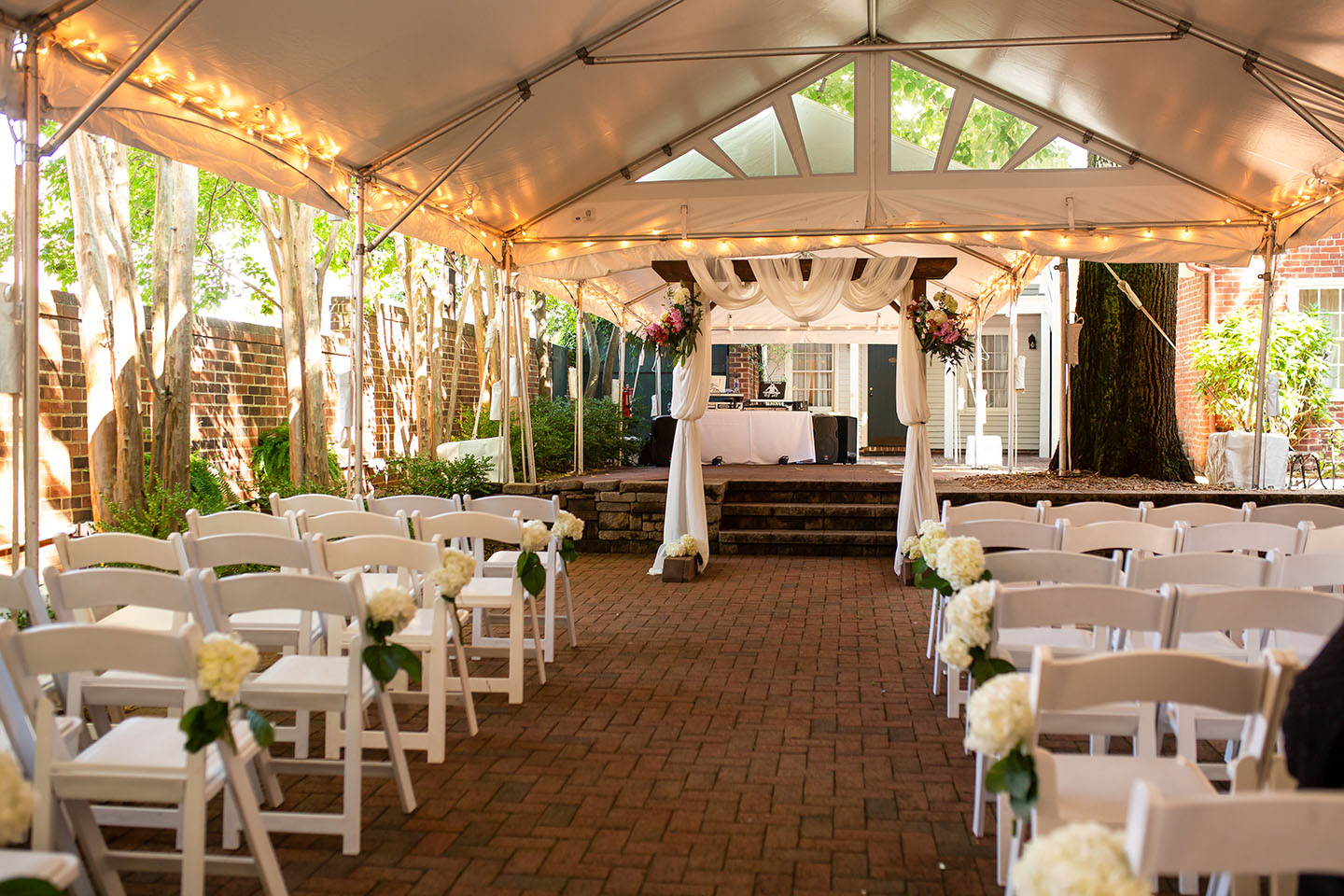 By 5 o'clock the stage was set in the hotel's courtyard and it was time for Andrea and Ben to say, "I do!"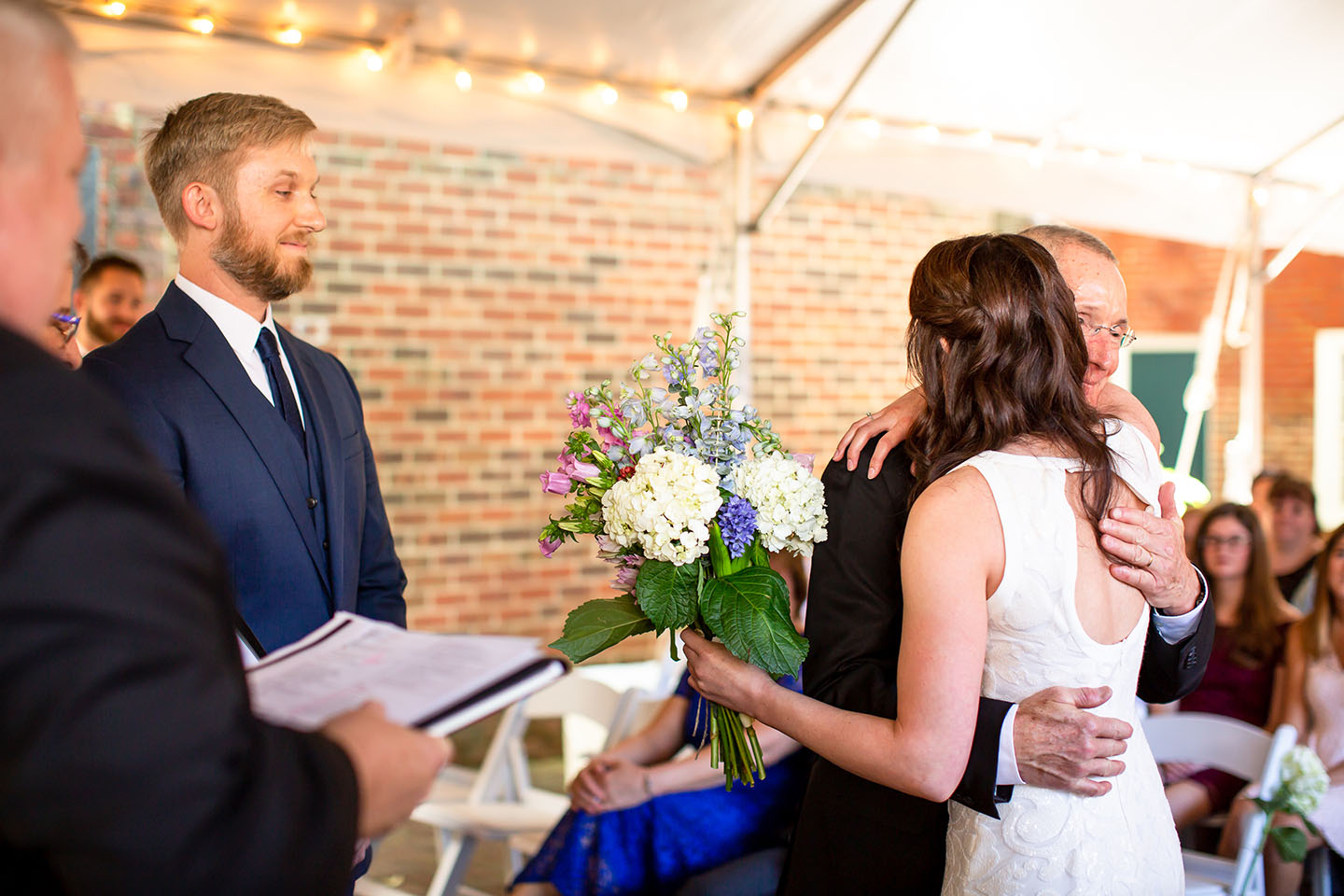 After walking her down the aisle, Andrea's father gave her a hug (look at his sweet face!) and gave her away to be married under an alter that he had built himself.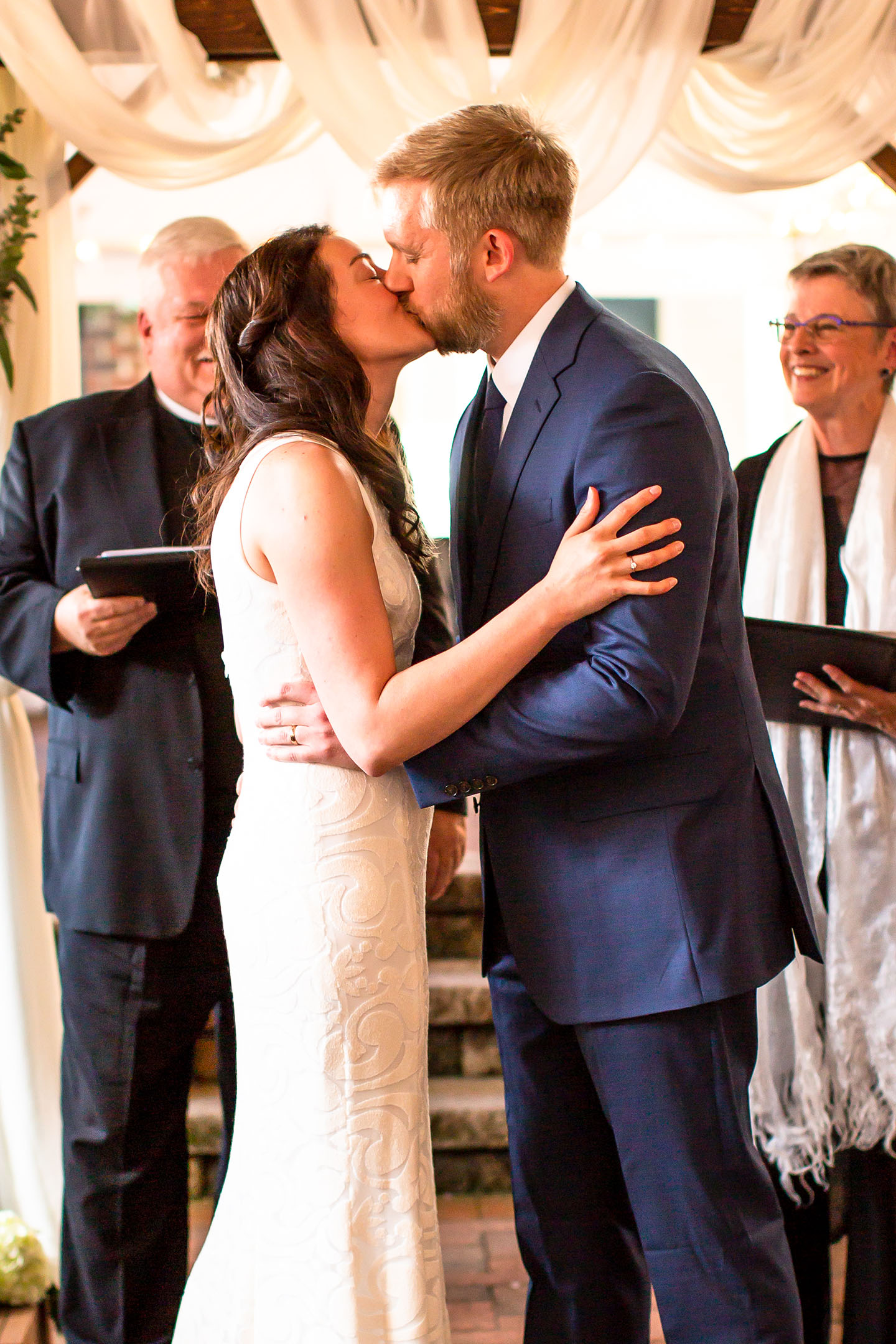 They said their vows and shared a kiss to seal the deal!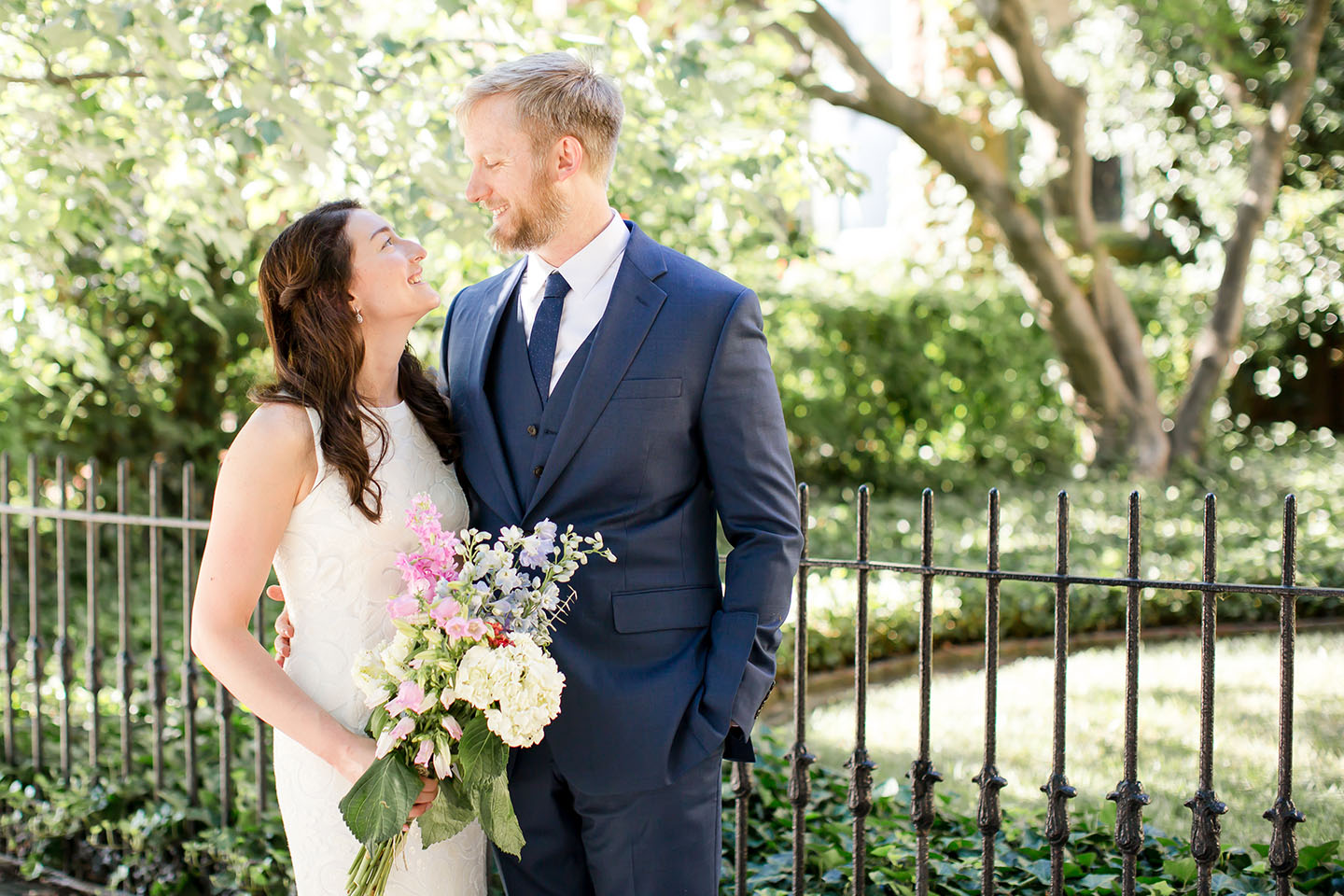 And then it was time for couples portraits so the strolled the historic and beautiful streets of Richmond!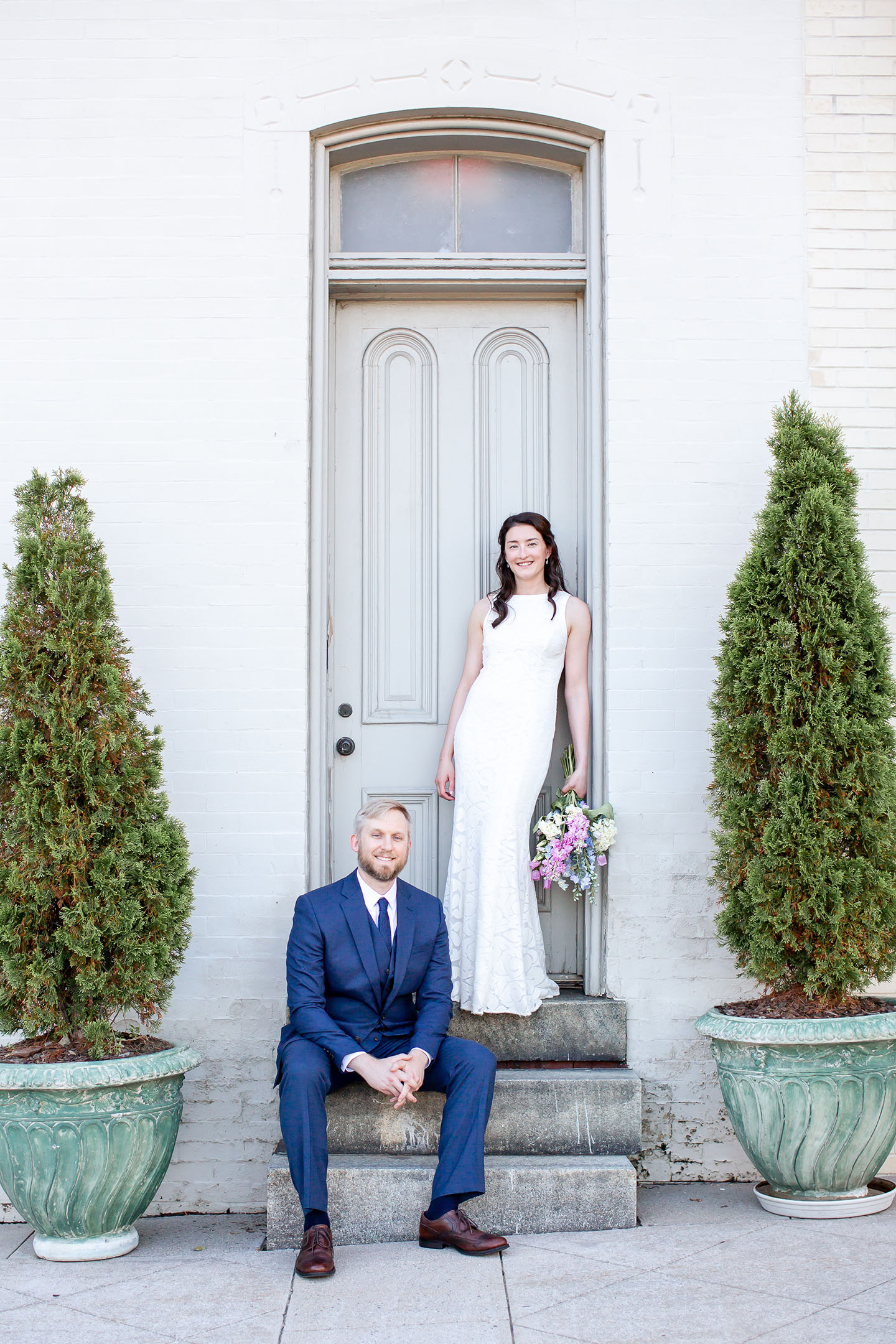 You never know what you'll find in Richmond but I am so excited about this stoop and greenery they found! Feels as if Martha Stewart herself would approve ?!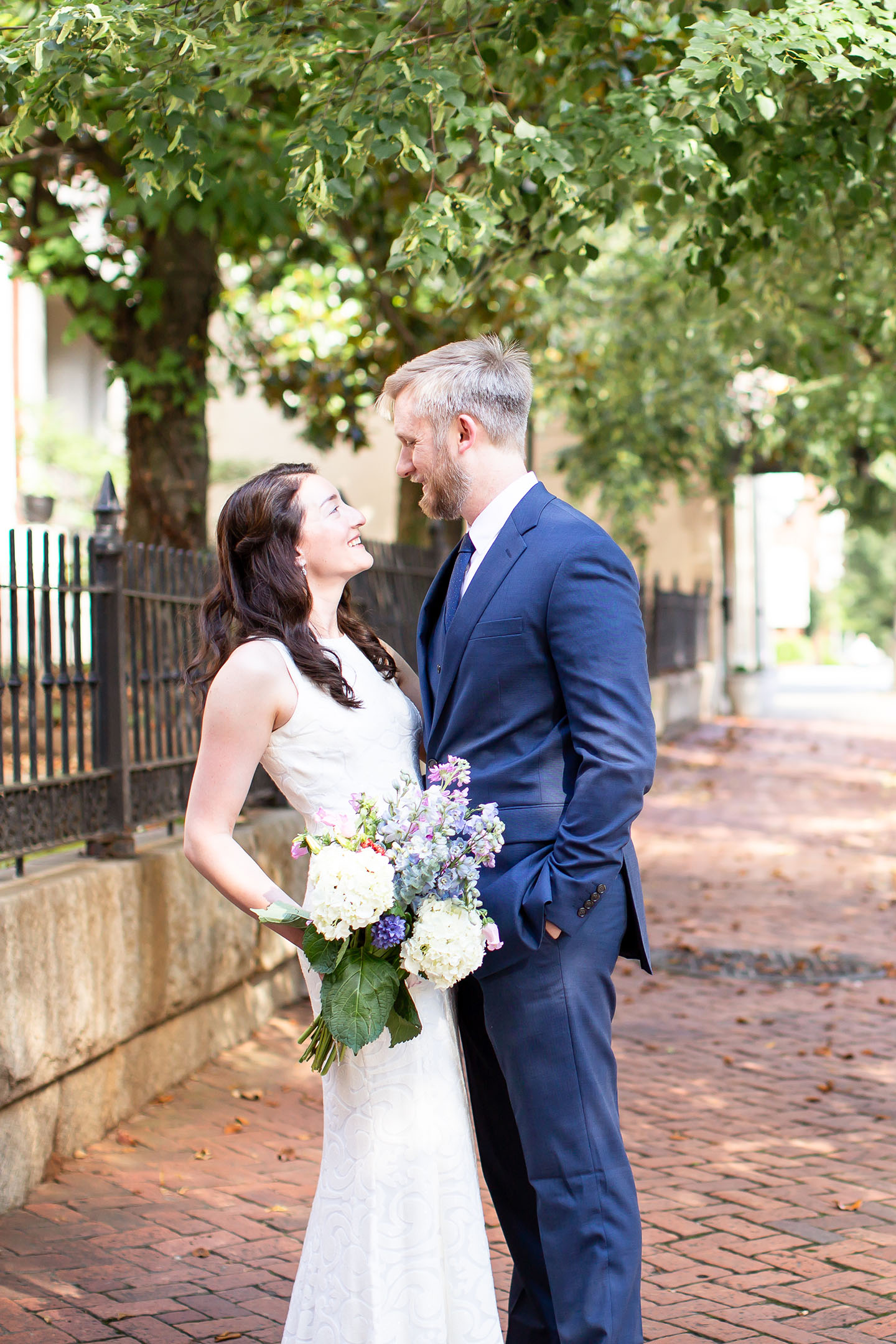 The way they look at one another gives me the warm fuzzies inside 🙂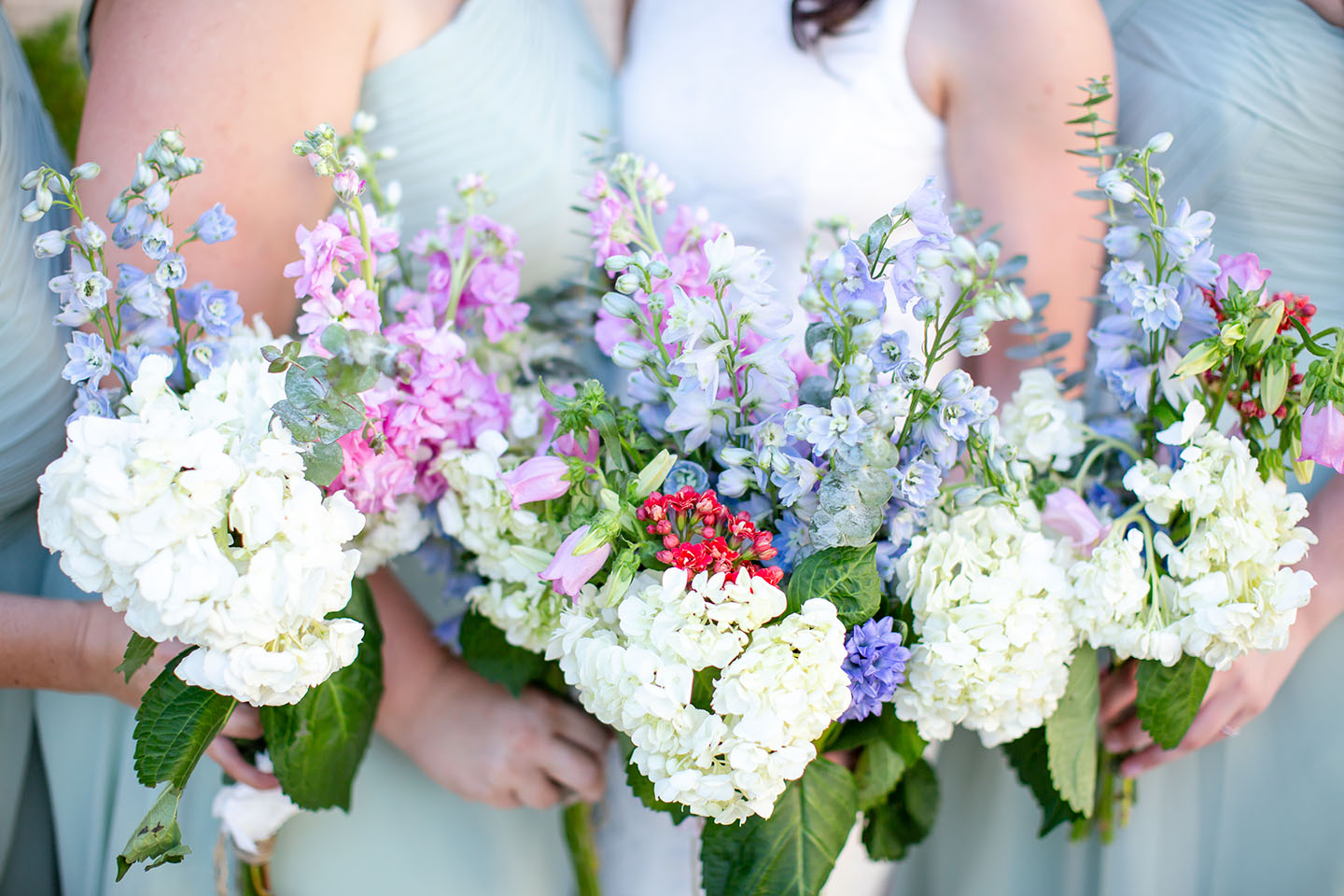 And can we talk about these bouquets?! They made them themselves with flowers from Trader Joes! Gotta love TJ's and they turned out beautifully!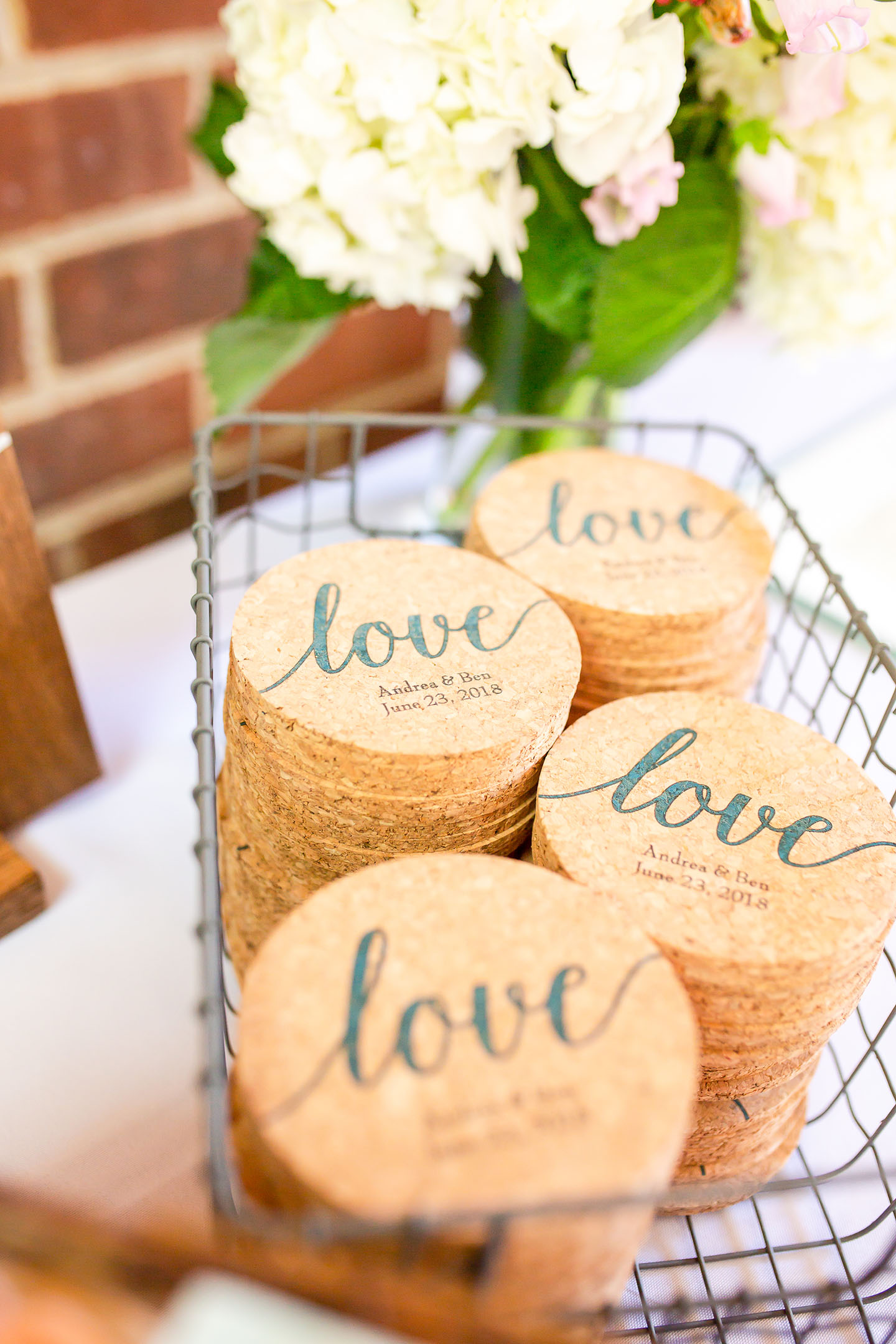 The reception took place in the courtyard too and had tons of adorable details including these coasters and…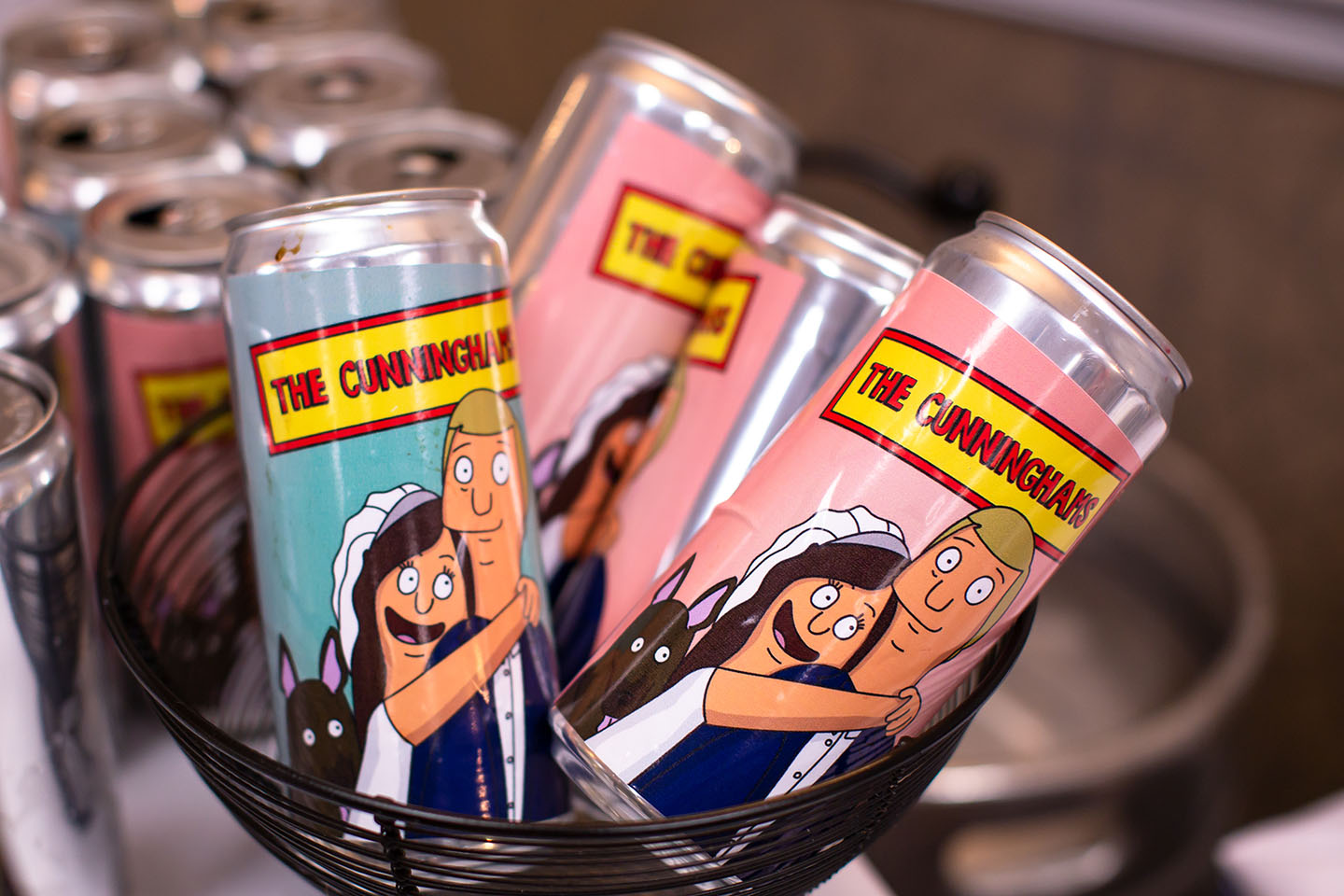 …the couples very own beer that a friend had brewed for them! So cool!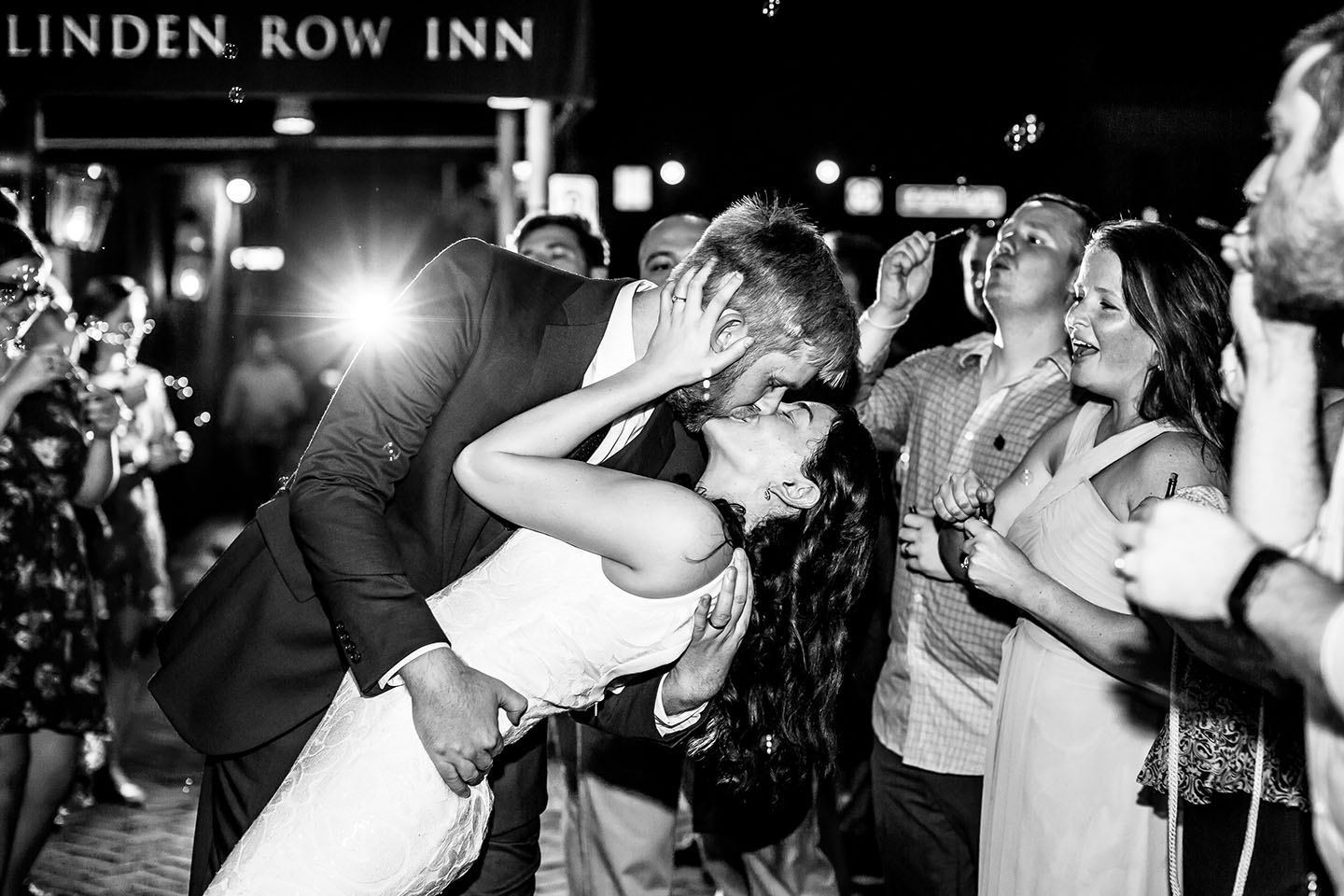 Congratulations Andrea and Ben!
From the Bride:
What was your favorite detail of the day? "I loved having so many of our friends and family together to celebrate."
What advice would you give to a bride to be? "Enjoy every moment! The day will go by so quickly and things are bound to go wrong and its ok. The day is all about you and your partner and your love and commitment."
Photos by Meridith Bright Photography 
Want to be featured on this weekly online blog? Just email us! Want to be featured in our printed magazine? Just email us! **Being on this online blog does not hinder or guarantee a wedding will be in the printed magazine, both are up to the discretion of the publisher, Angeline Frame. If your wedding has been chosen for print, she will reach out to you directly.** Thank you for following Virginia Bride Magazine! Stay tuned for more weddings and the best Bridal Shows in Virginia!