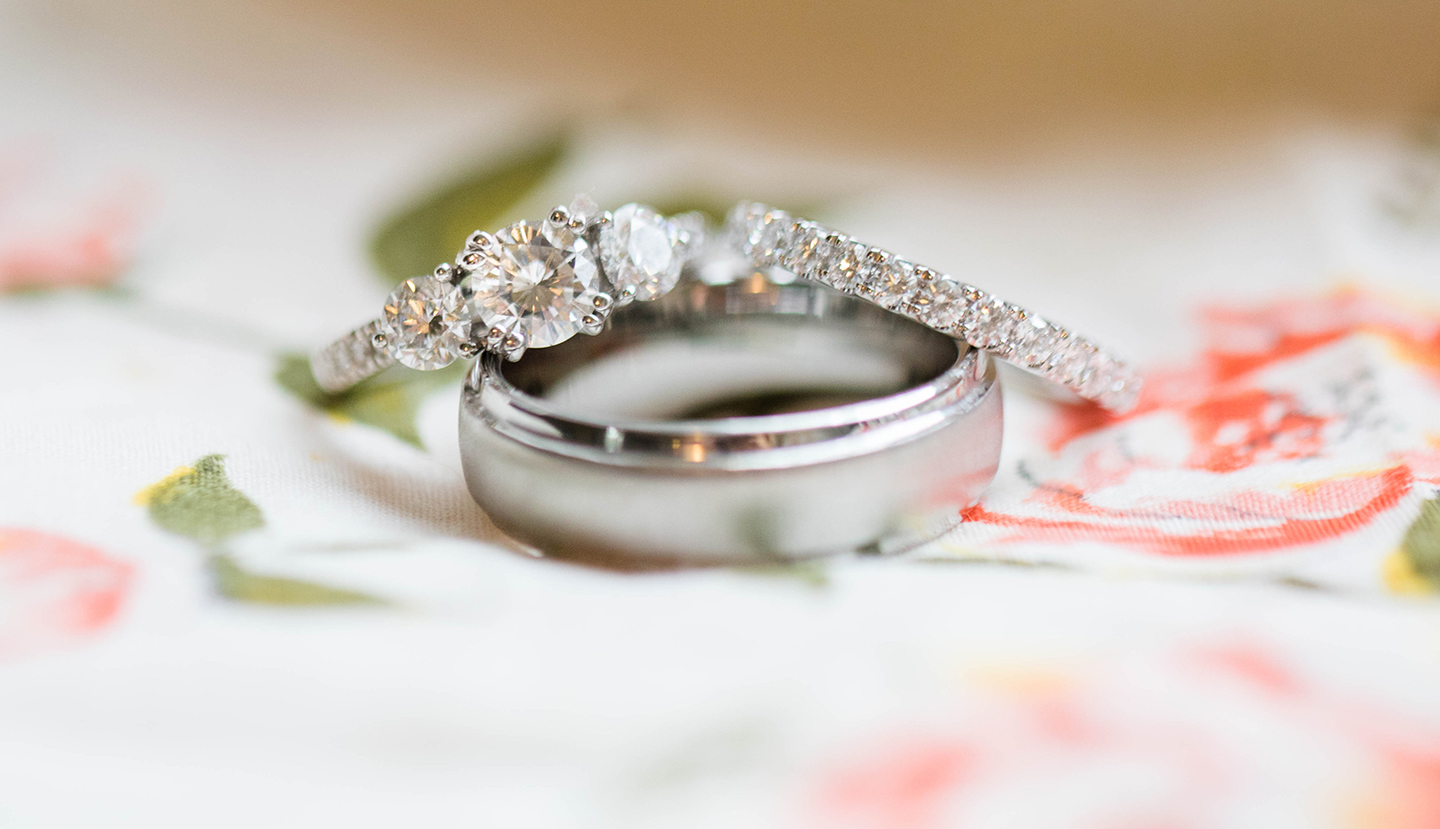 Their rings that symbolize eternity were photographed on top of Anneka's grandmother's handkerchief and the day began.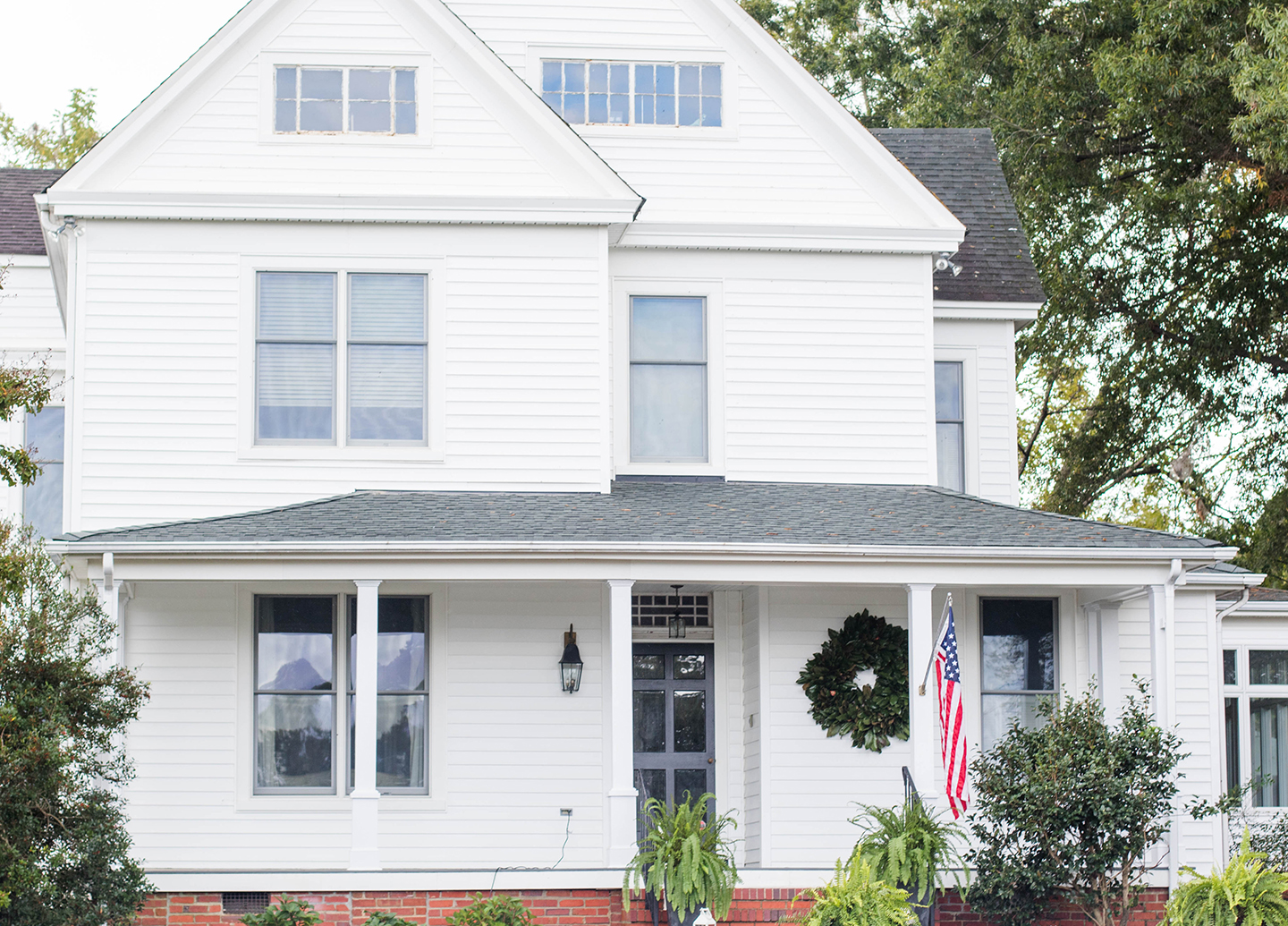 Anneka and Andy met at a Mud Bog in North Carolina and were married this October on Andy's family farm where both he and his mother had grown up.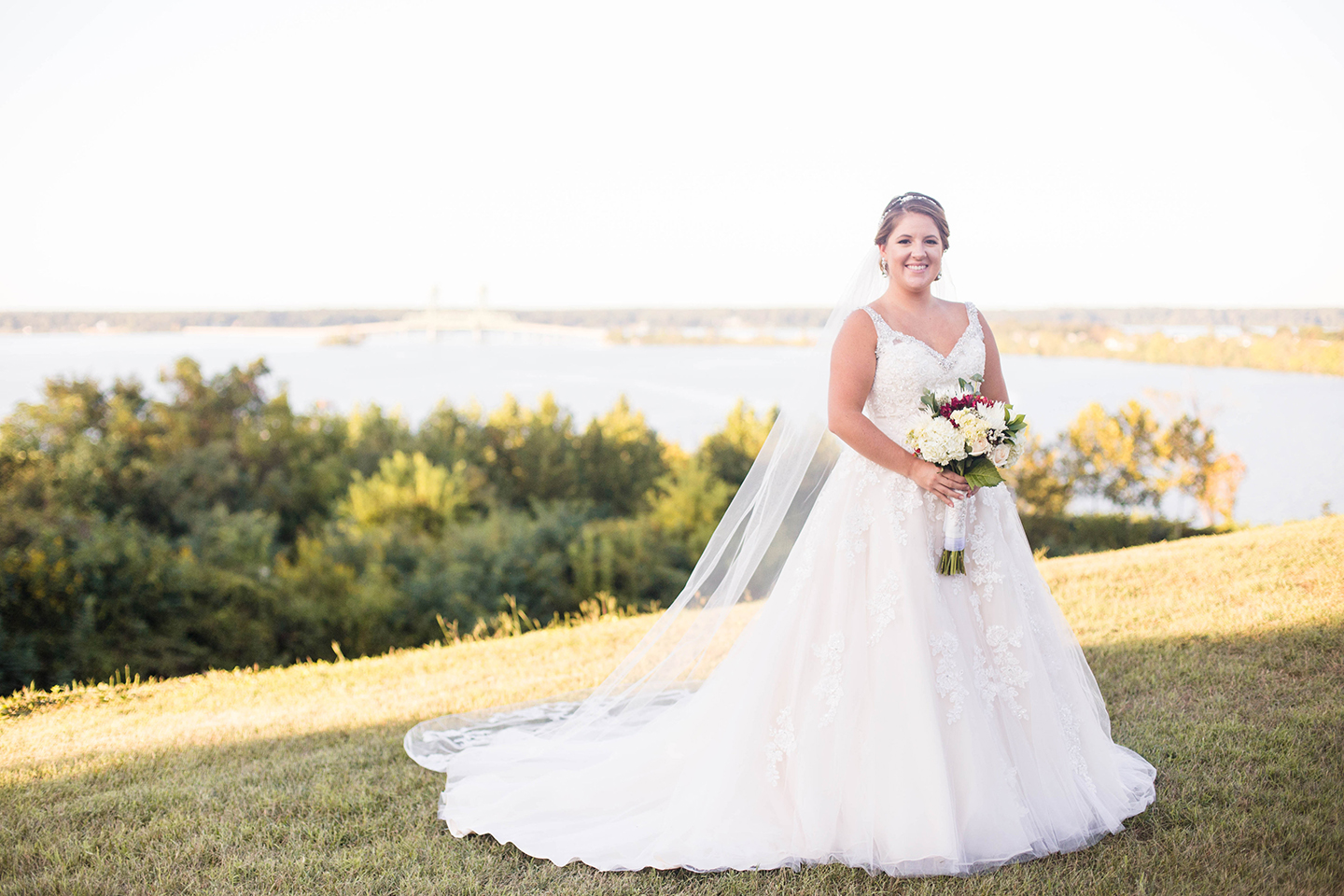 Anneka stunned in this v-neck, aline gown with flower details and a long veil.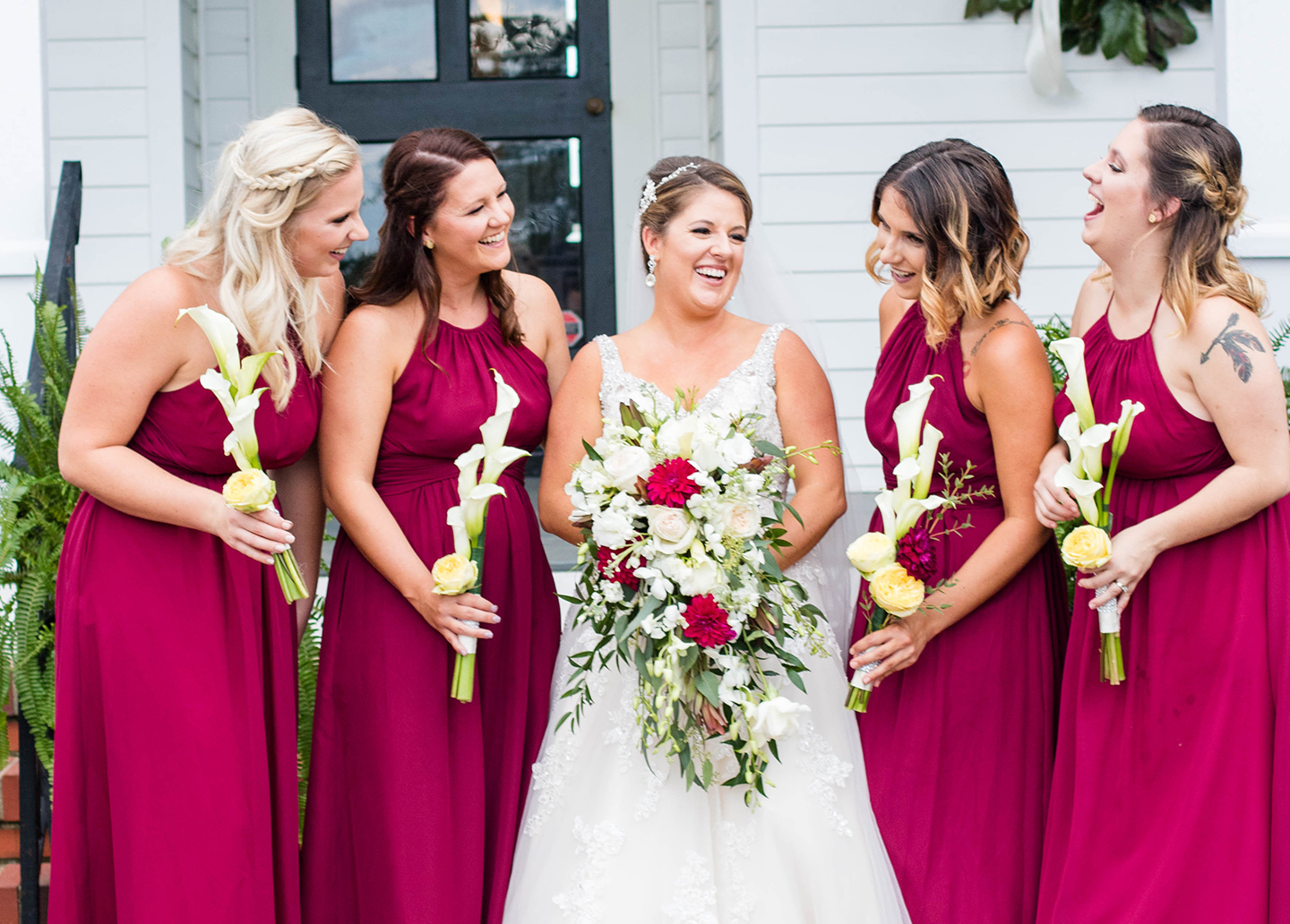 Her maids dressed in cranberry and carried white canna lily bouquets.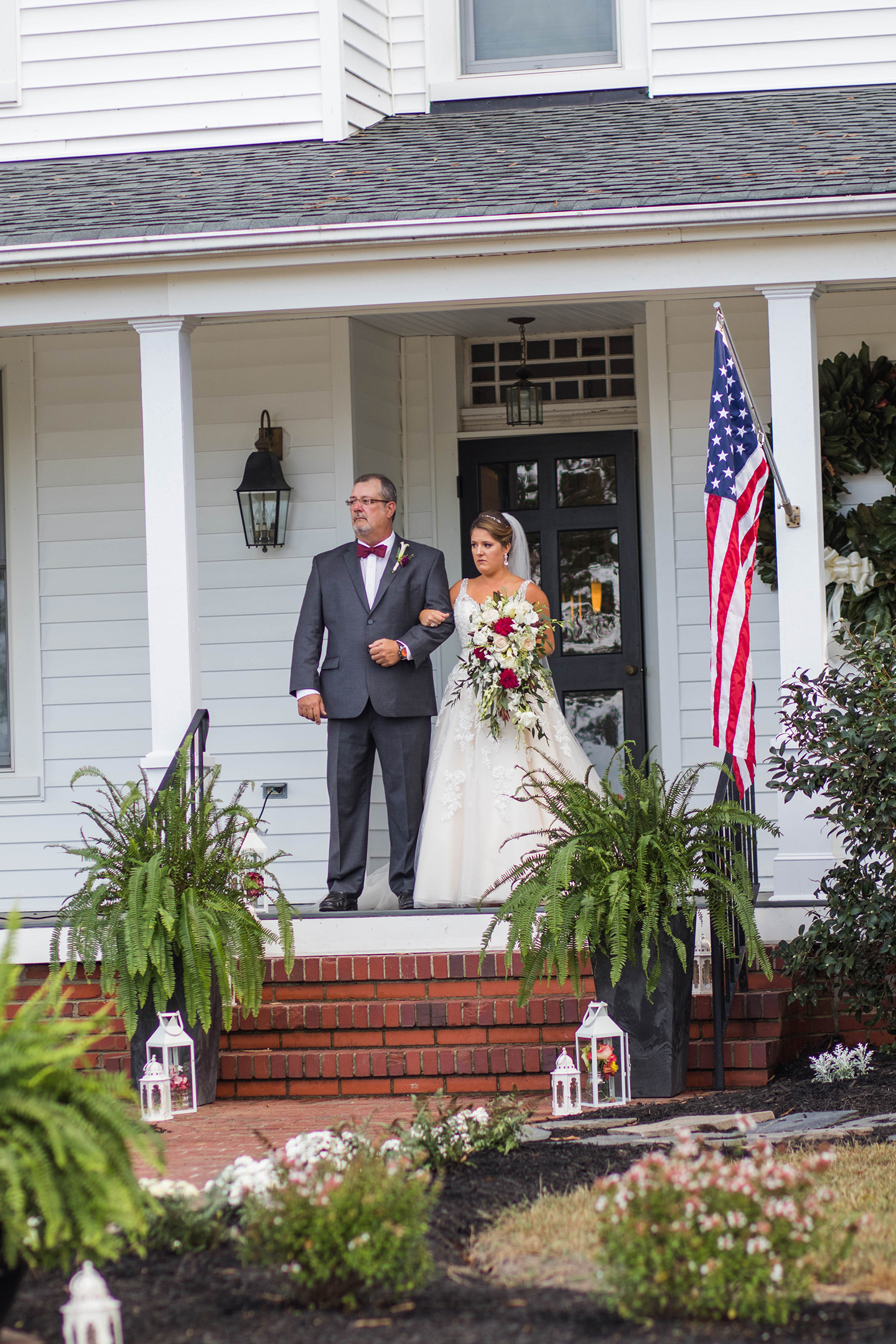 Andy and Anneka saw one another for the first time as Anneka's father escorted her down the aisle.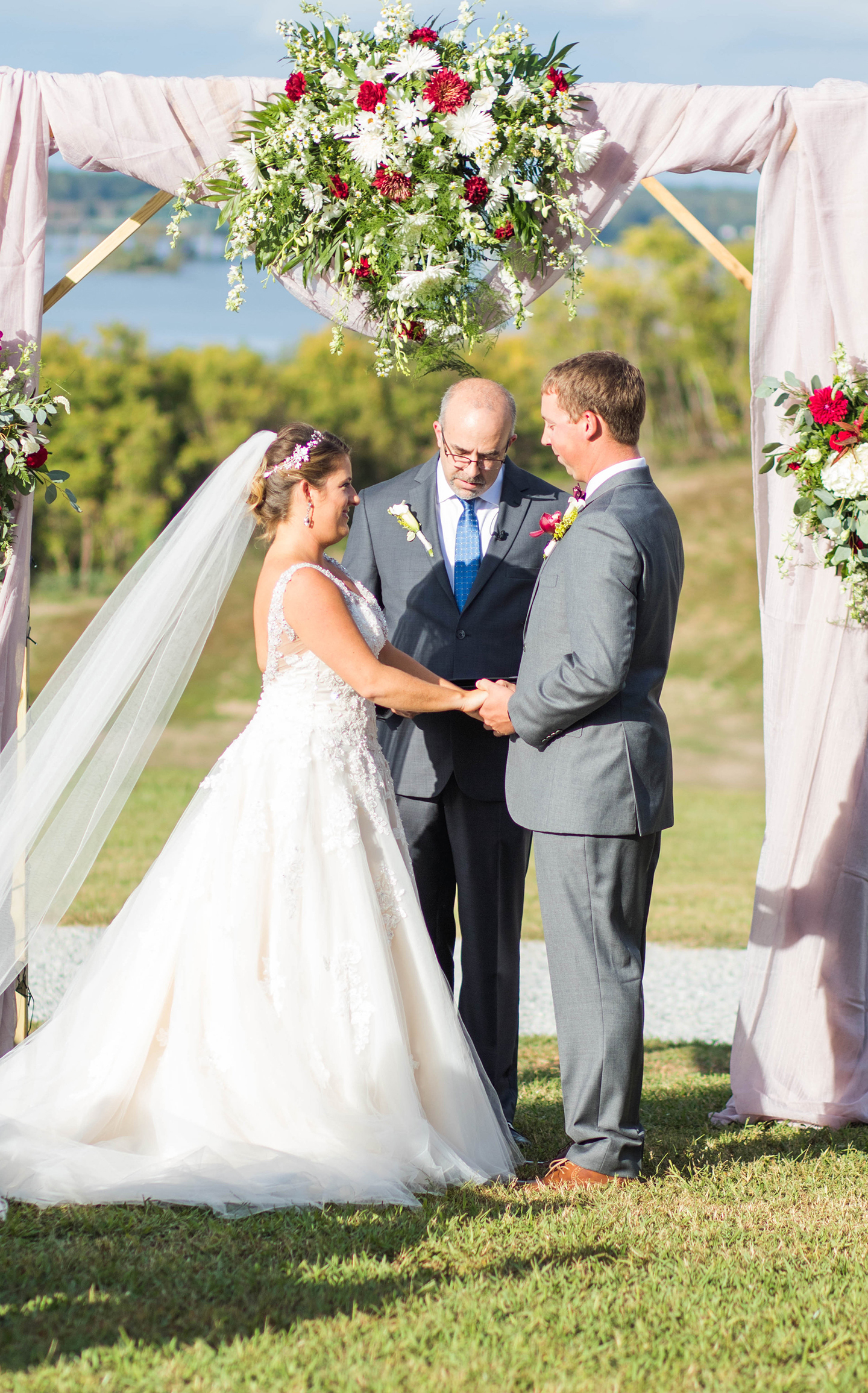 The moment was priceless and they pledged forever to one another.
Would you look at their sweet smiles! Wedded bliss! And how cute is Andy's bow tie?! It has ducks on it because he's a duck hunter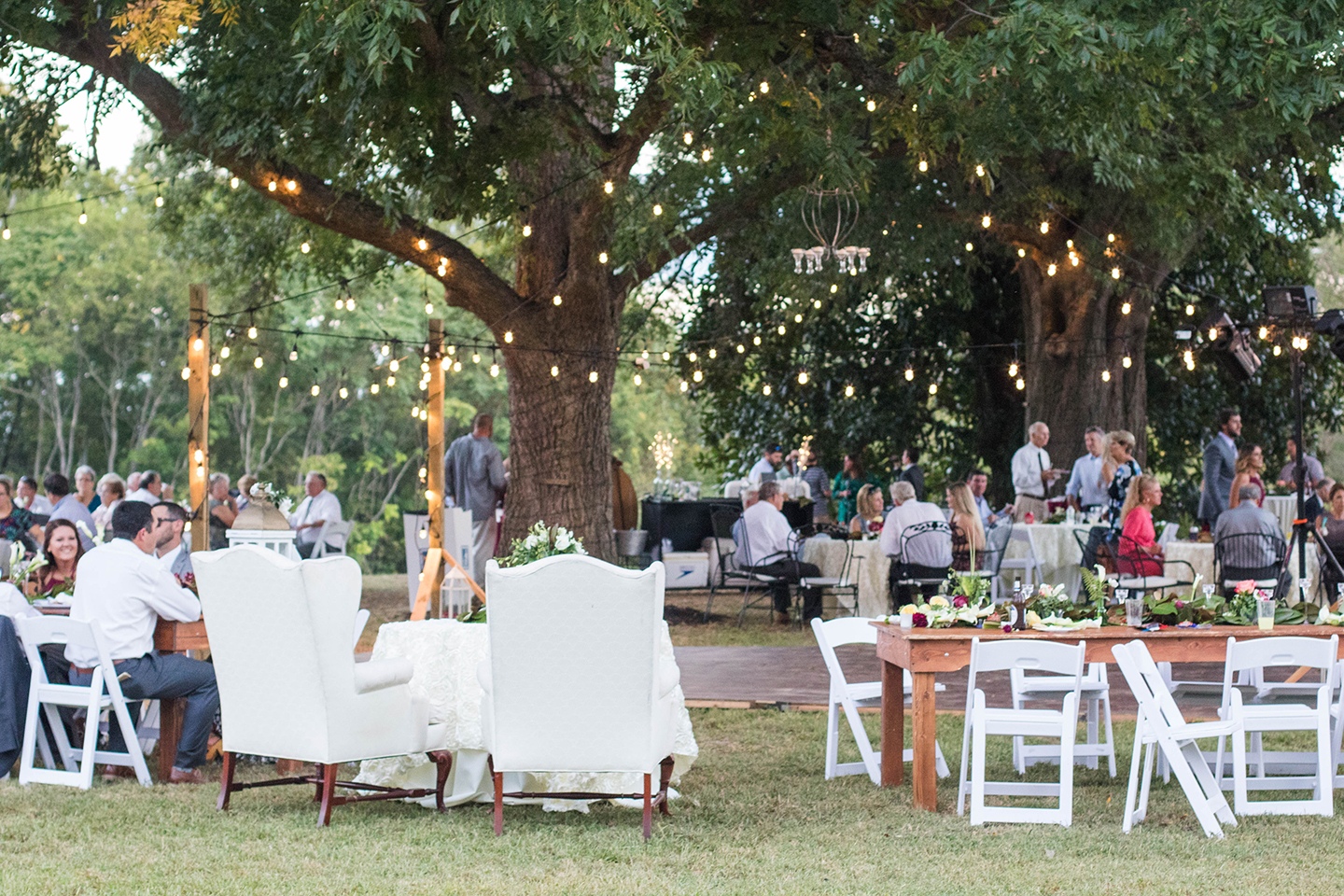 The reception took place outside under the trees and the cutest string lights imaginable! Congrats Andy and Anneka!
From the Bride:
What was your favorite detail from the day? "My favorite detail was being surrounded by the people that mean the most to me. I could truly feel all the love in the air. It was such a magical feeling and it made the whole night magical."
What advice would you give to a bride to be? "To try to take every moment in. That day literally flies by and it's so hard to really take in all the hard work that you and everyone has put into making the day special. I was really happy I went to see my ceremony site and my reception site before anyone arrived so I could see how all the hard work paid off and what things looked like. Remember don't sweat the small stuff because things are going to happen that you can't control. I was told something a couple weeks before my wedding and it truly helped me get through the mishaps. "Life is ten percent what happens to you and ninety percent how you handle it"…"
Photos by Dawn Michelle Photography