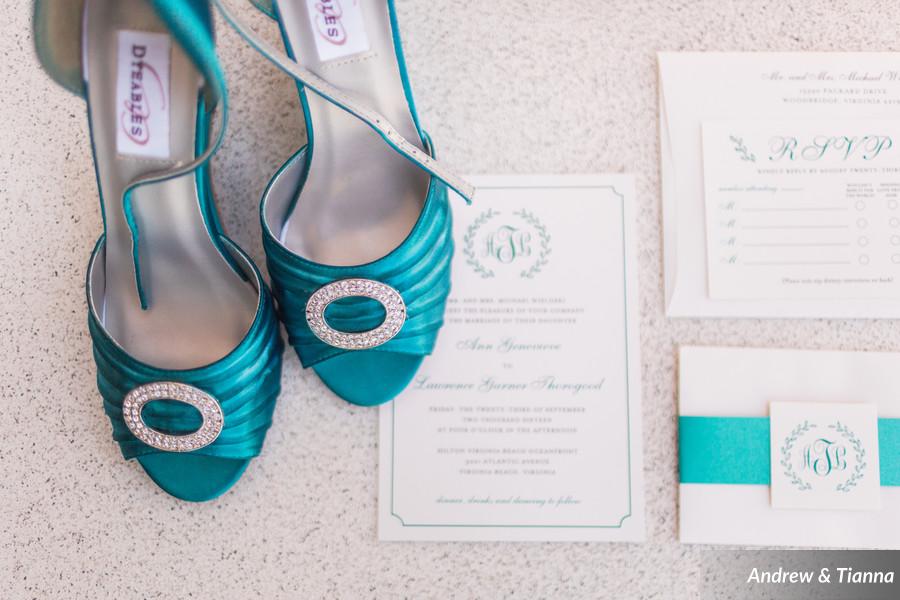 With last week being the first official day of summer, I figured it was time to showcase a beautiful summer themed wedding and Ann and Lawerance's big day was just that!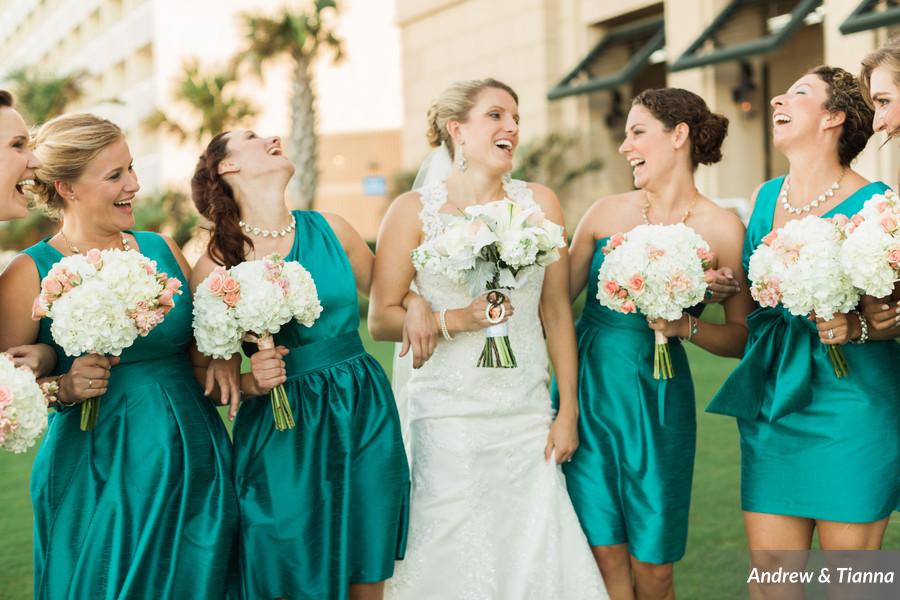 Their wedding took place down at the Hilton at the Virginia Beach Oceanfront in September of 2016.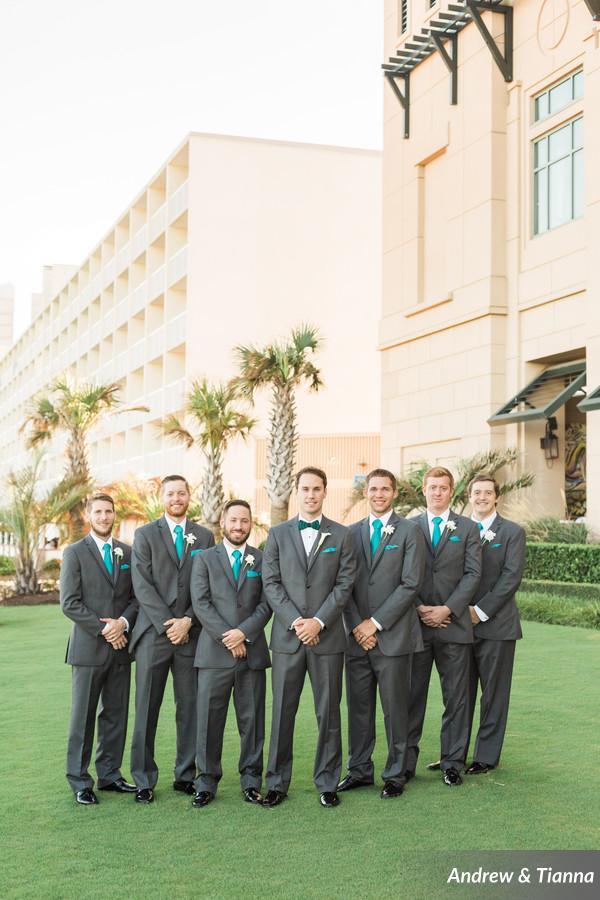 I love the teal color they choose for the bridesmaid's gowns and the groomsmen's ties!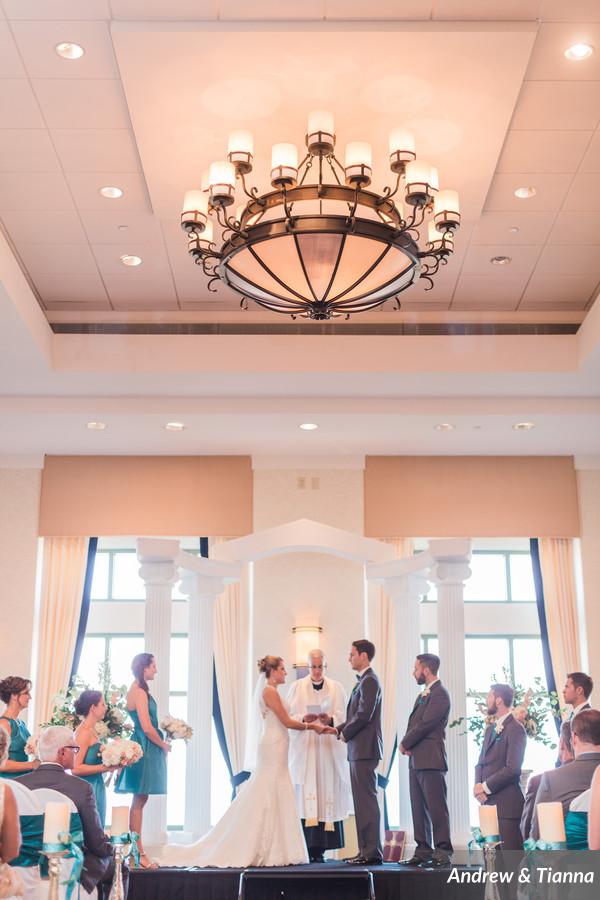 The ceremony took place inside the beautiful hotel! I love that the indoors space was their first choice! No need making guests sweat on the beach when you can just get photos there after!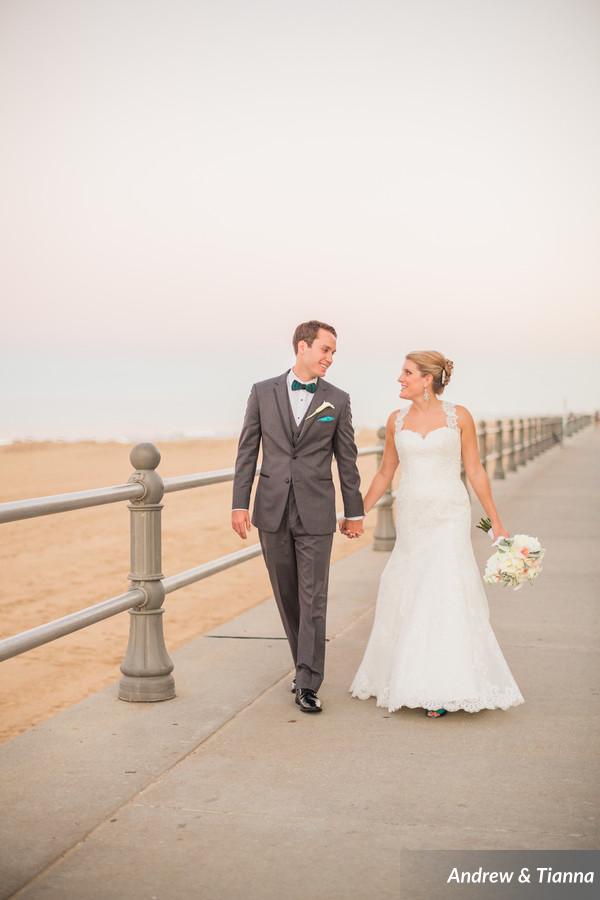 Gorgeous, right?!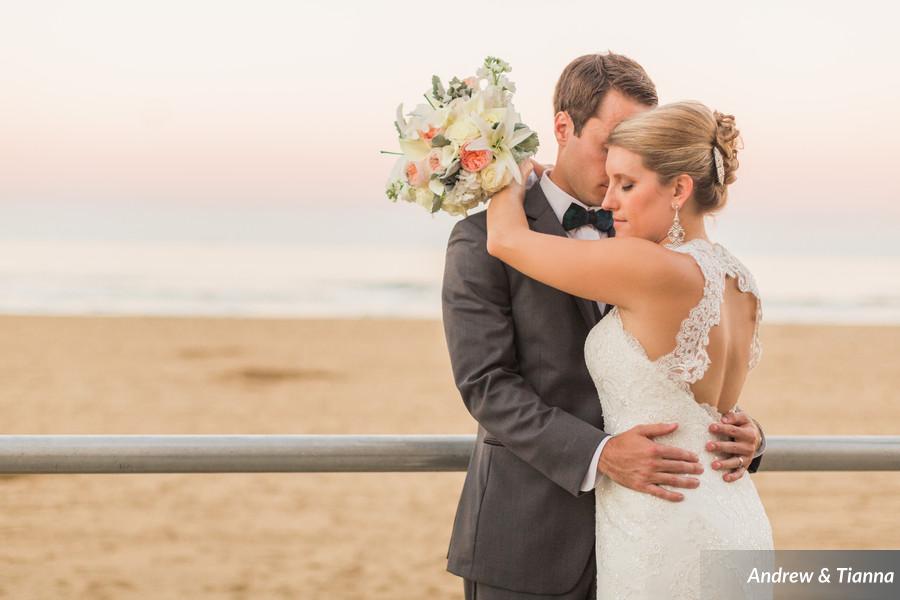 And I love the back of Ann's dress!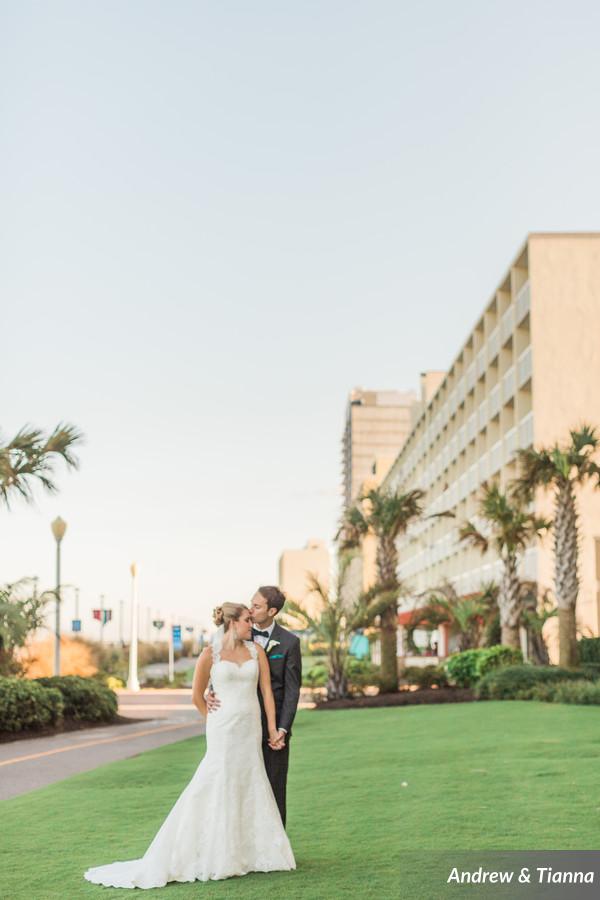 After snapping photos outdoors, they headed back inside for the reception.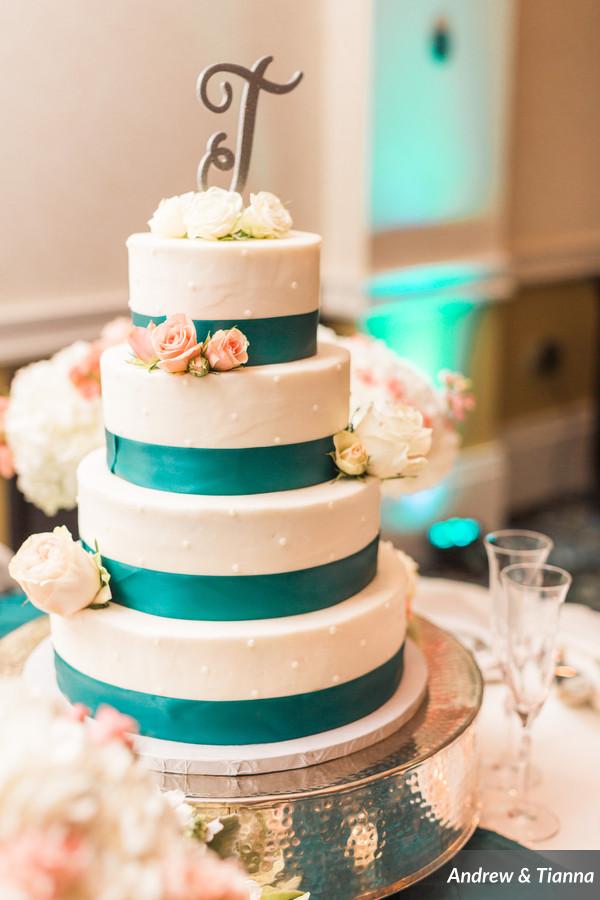 They ate cake…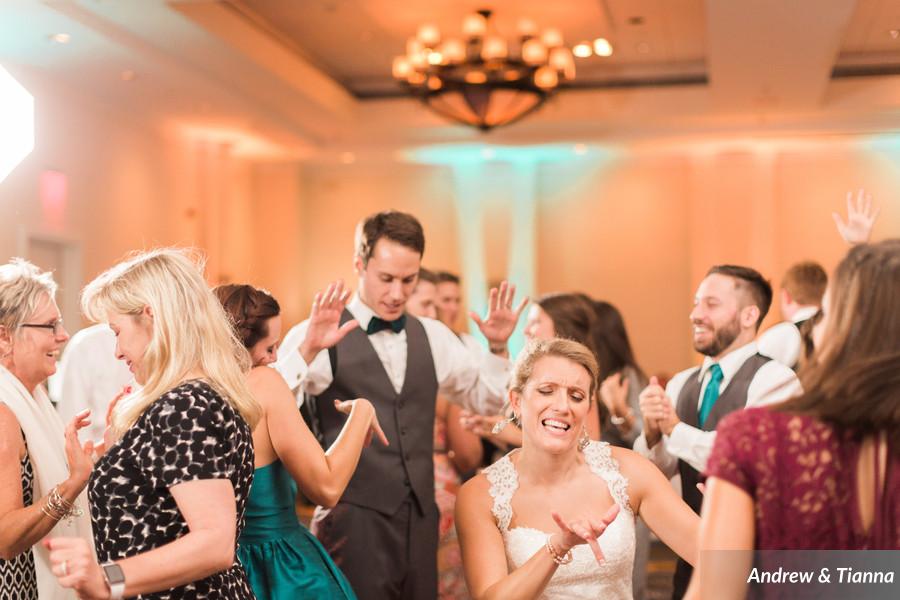 They danced…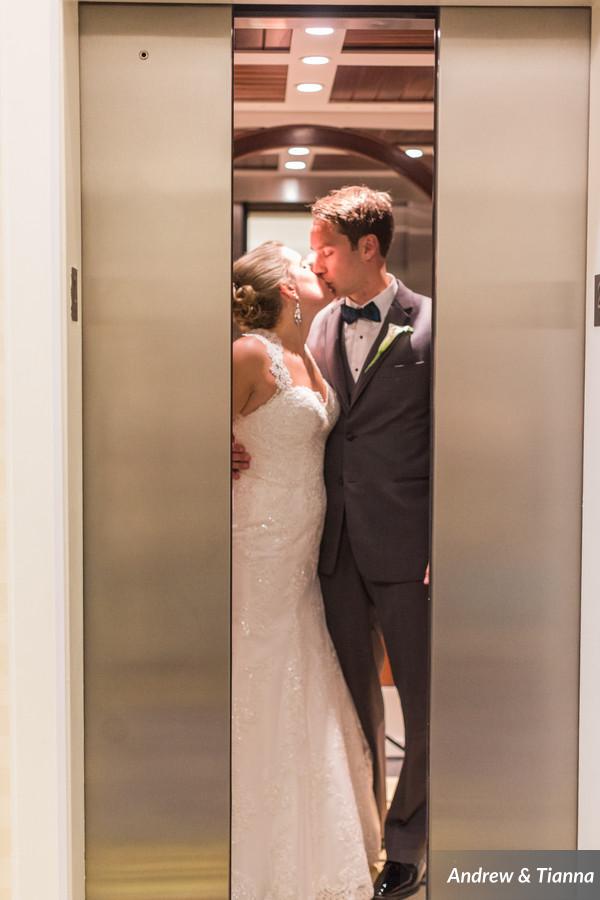 And left the party in the most original way I have seen in a while…with a sweet kiss in the elevator! Congratulations Ann and Lawrence!
Photographer: Andrew and Tina
Venue: Hilton, Virginia Beach Oceanfront
Planner: Jaime Leigh Events
Dress: Katherine's Bridal Boutique
Florals: Palette of Petals
Bakery: Incredible Edibles
Rentals: Distinctive
Want to be featured on this weekly online blog? Just email us! Want to be featured in our printed magazine? Just email us! **Being on this online blog does not hinder or guarantee a wedding will be in the printed magazine, both are up to the discretion of the publisher, Angeline Frame. If your wedding has been chosen for print, she will reach out to you directly.** Thank you for following Virginia Bride Magazine! Stay tuned for more weddings and the best Bridal Shows in Virginia!