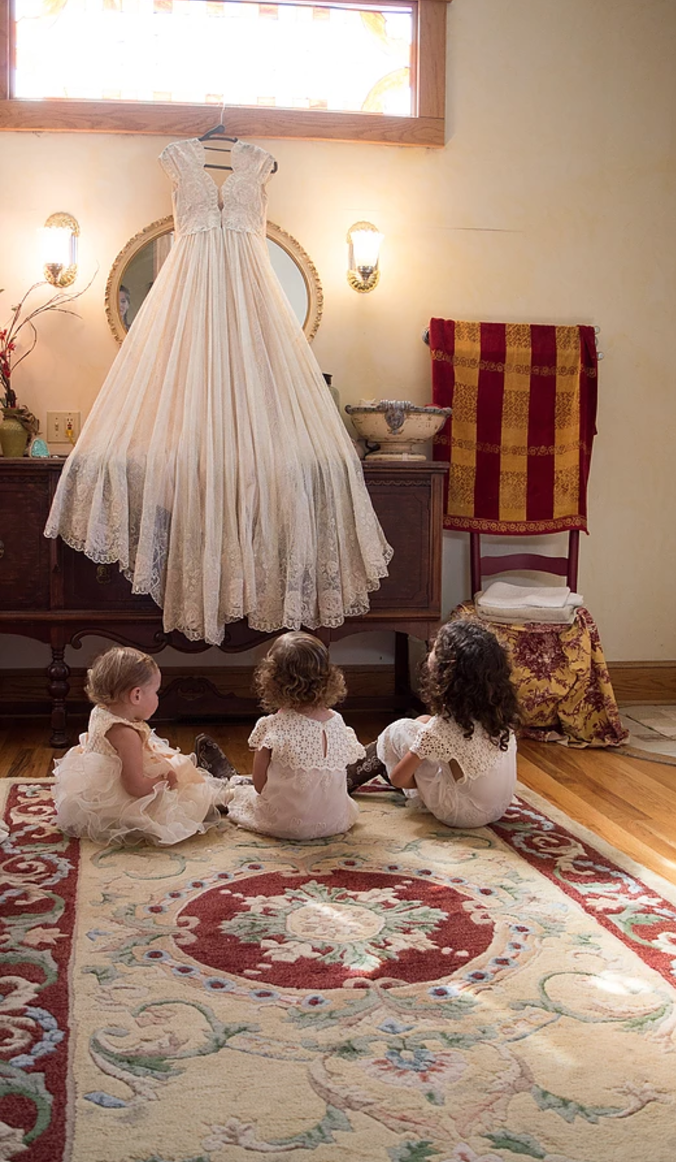 Today's real Virginia wedding took place all because two people's families talked them into getting a profile on farmersonly.com. Audrey, today's bride, admitted that she thought it was crazy but she said, "I grew up on a small ranch in Arizona where we raised mules and he grew up on a dairy farm so we went for what we knew." And Audrey, it doesn't sound crazy to me…it sounds like fate!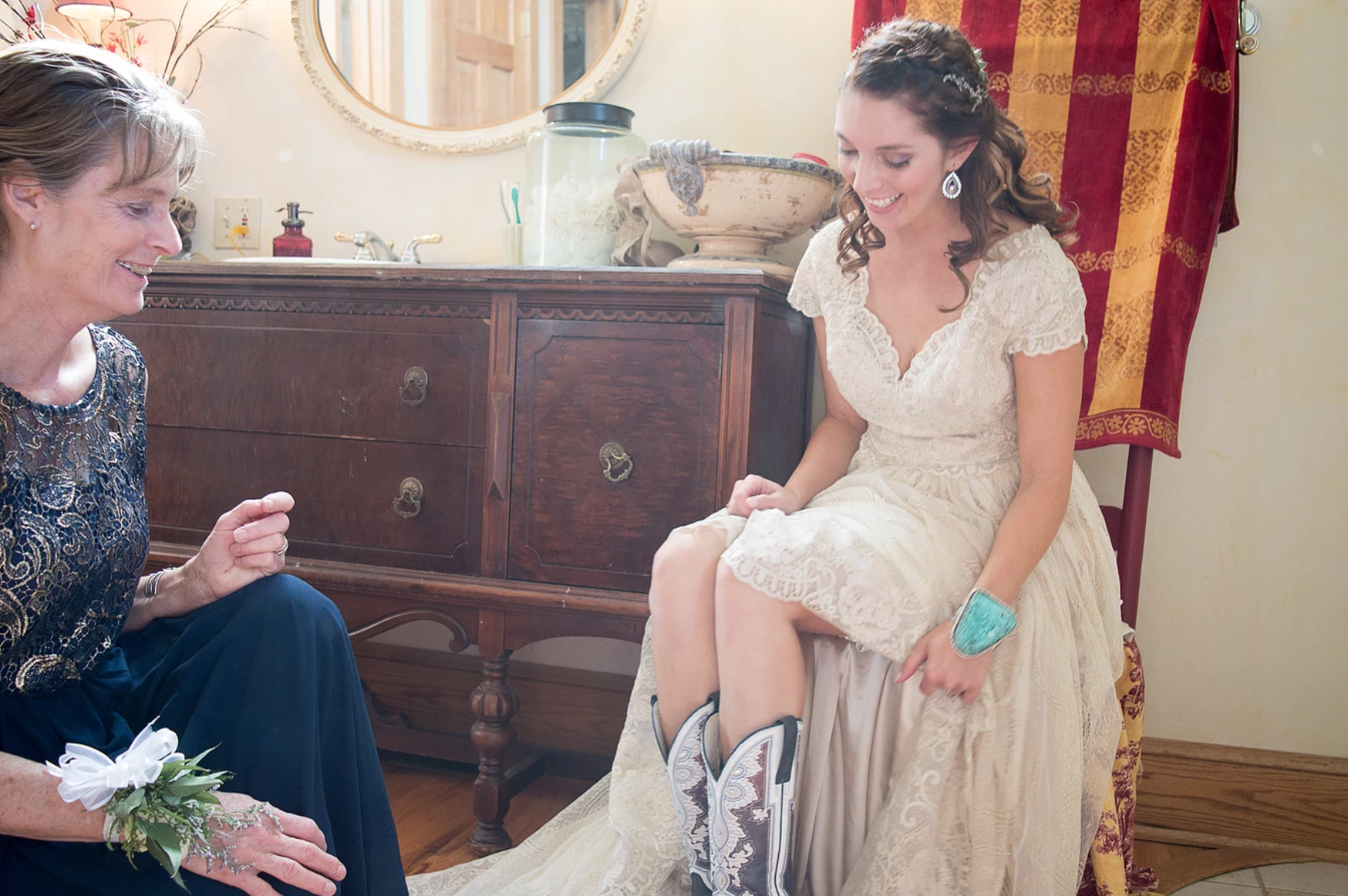 For their big day on Drew's family farm in Dublin, Virginia, Audrey wanted the theme to be southern but also have a flare of her Arizona roots. Her grandmother's Navajo bracelet represented the Arizona portion of her look and the cowboy boots, the southern. They both completed her lace gown stunningly.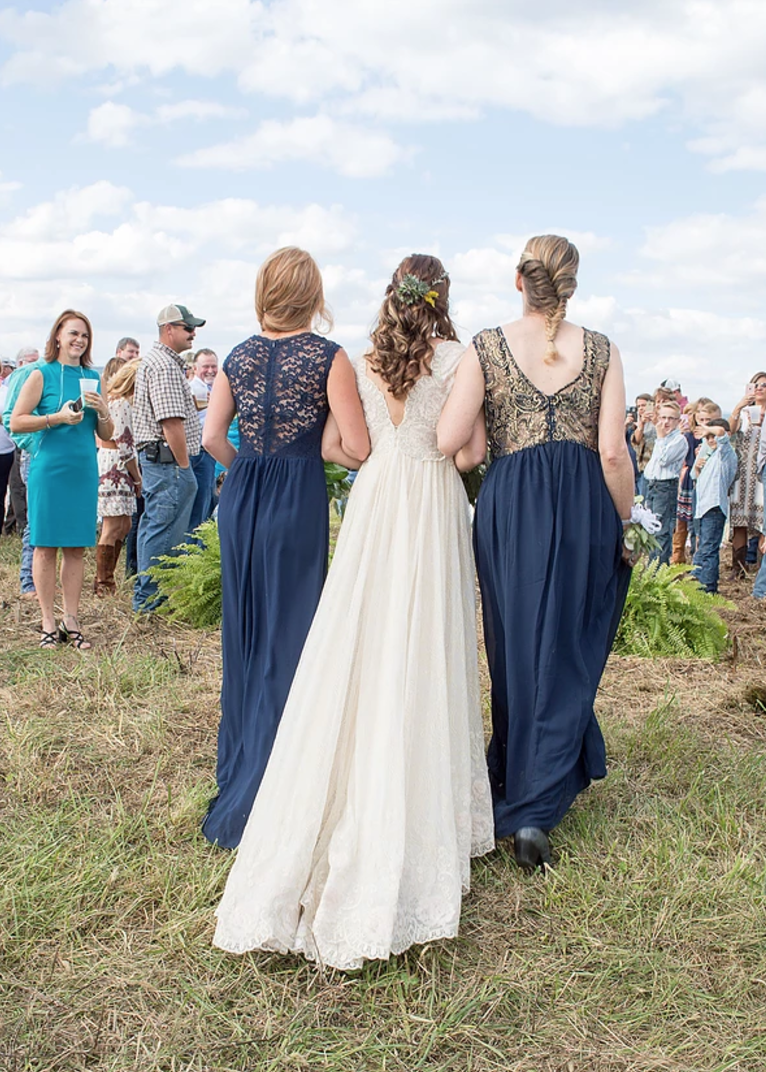 When Audrey lost her dad to cancer, her mom and sister-in-law were there for her so much that she knew she wanted them by her side to walk down the aisle. Such as sweet moment and would you look at the succulent in her hair?! I love it!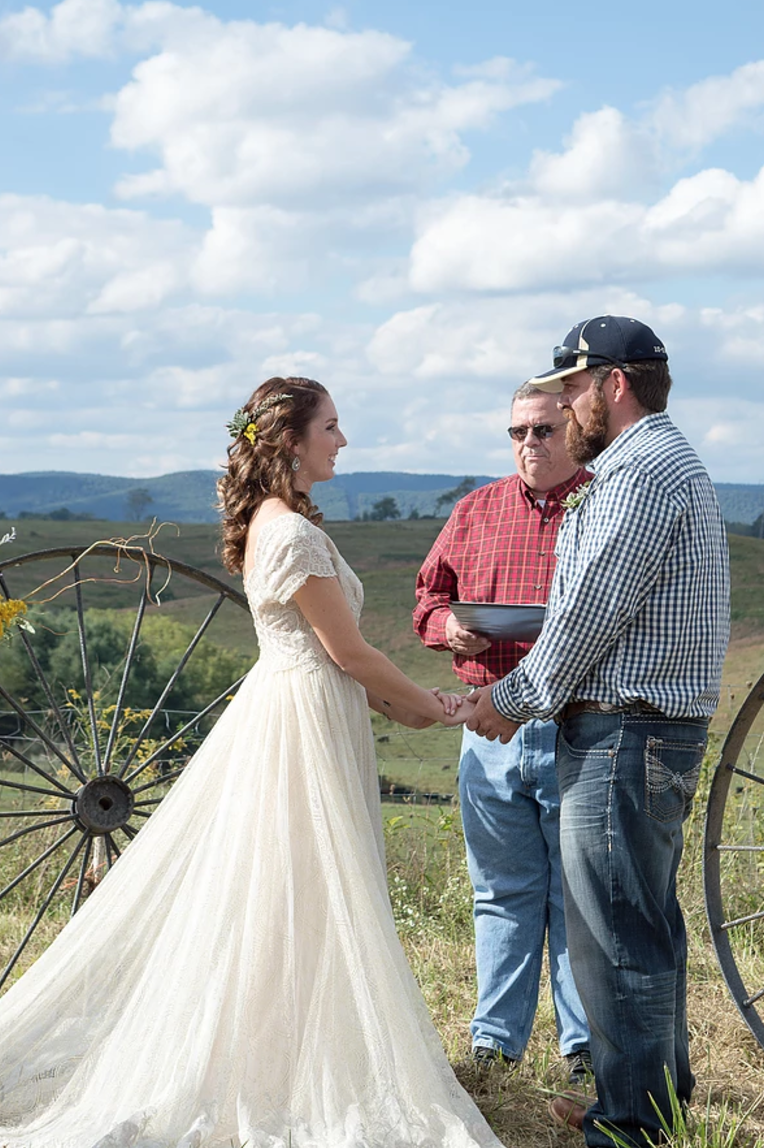 Drew waited her at the end of the aisle where they pledged their love.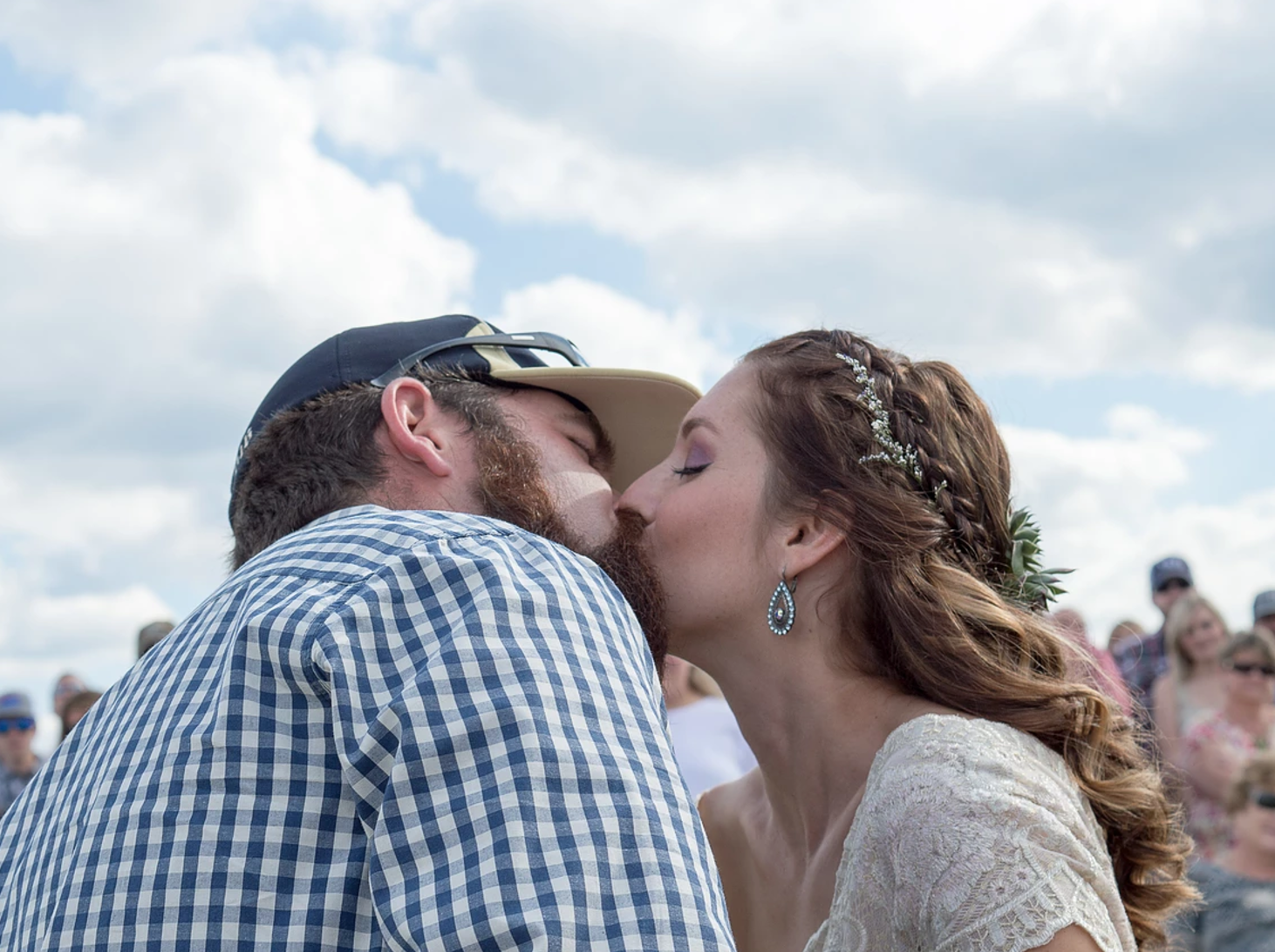 After a smooch, they were pronounced man and wife!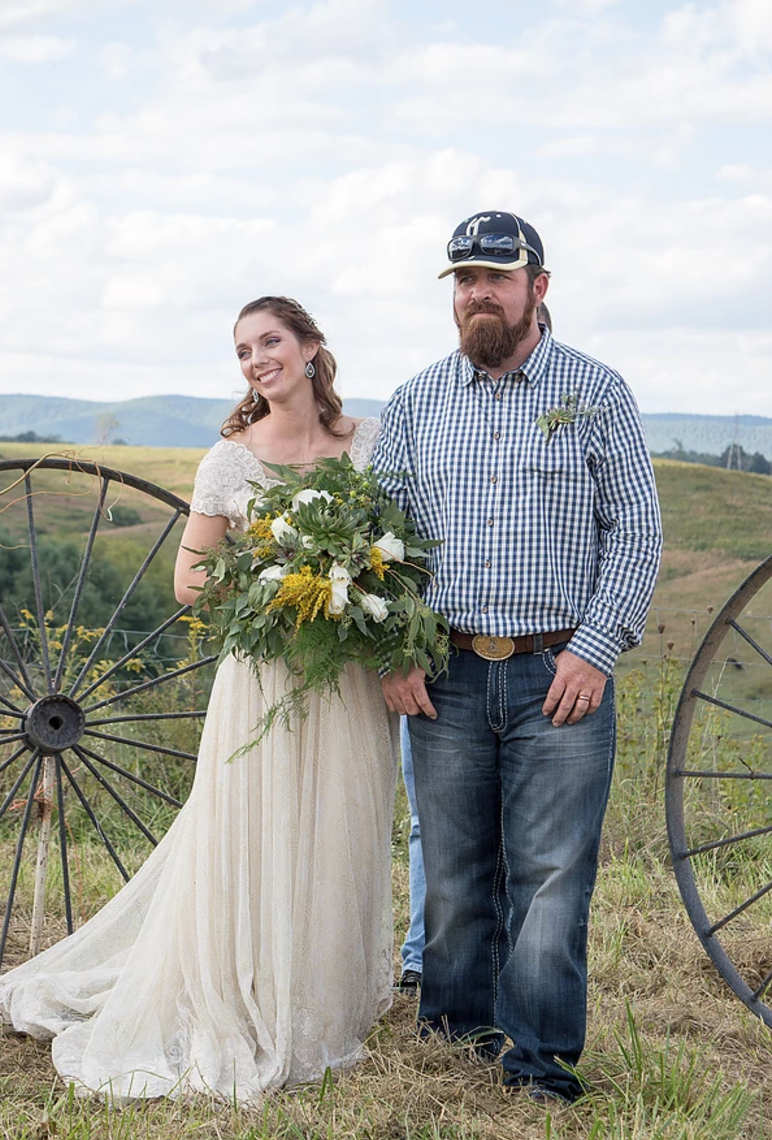 The scenery was perfection and so was Audrey's bouquet ?!
Then it was time for photos! I love this picture of the bridal party in front of the airstream Drew surprised Audrey with!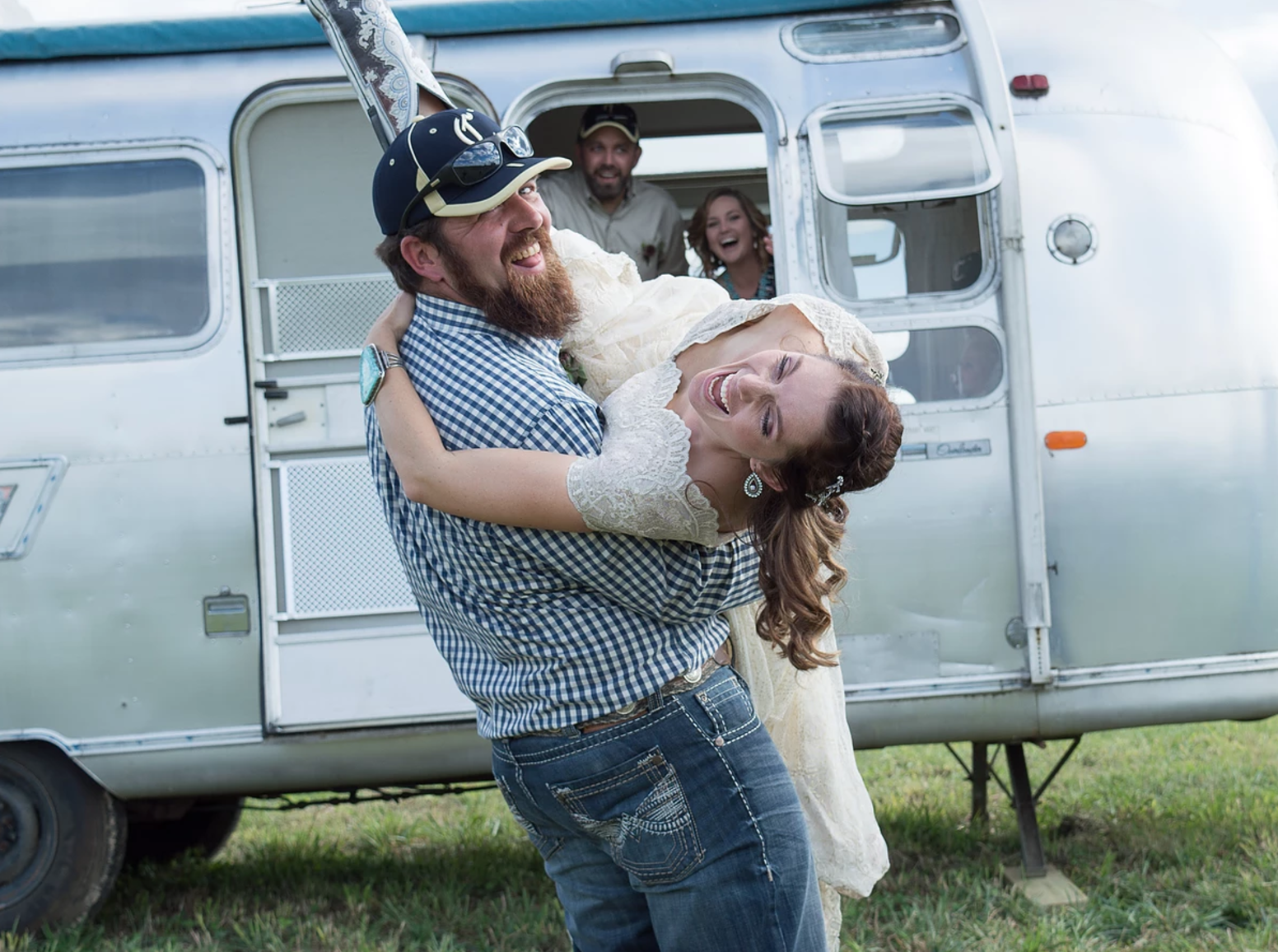 Such a fun loving couple!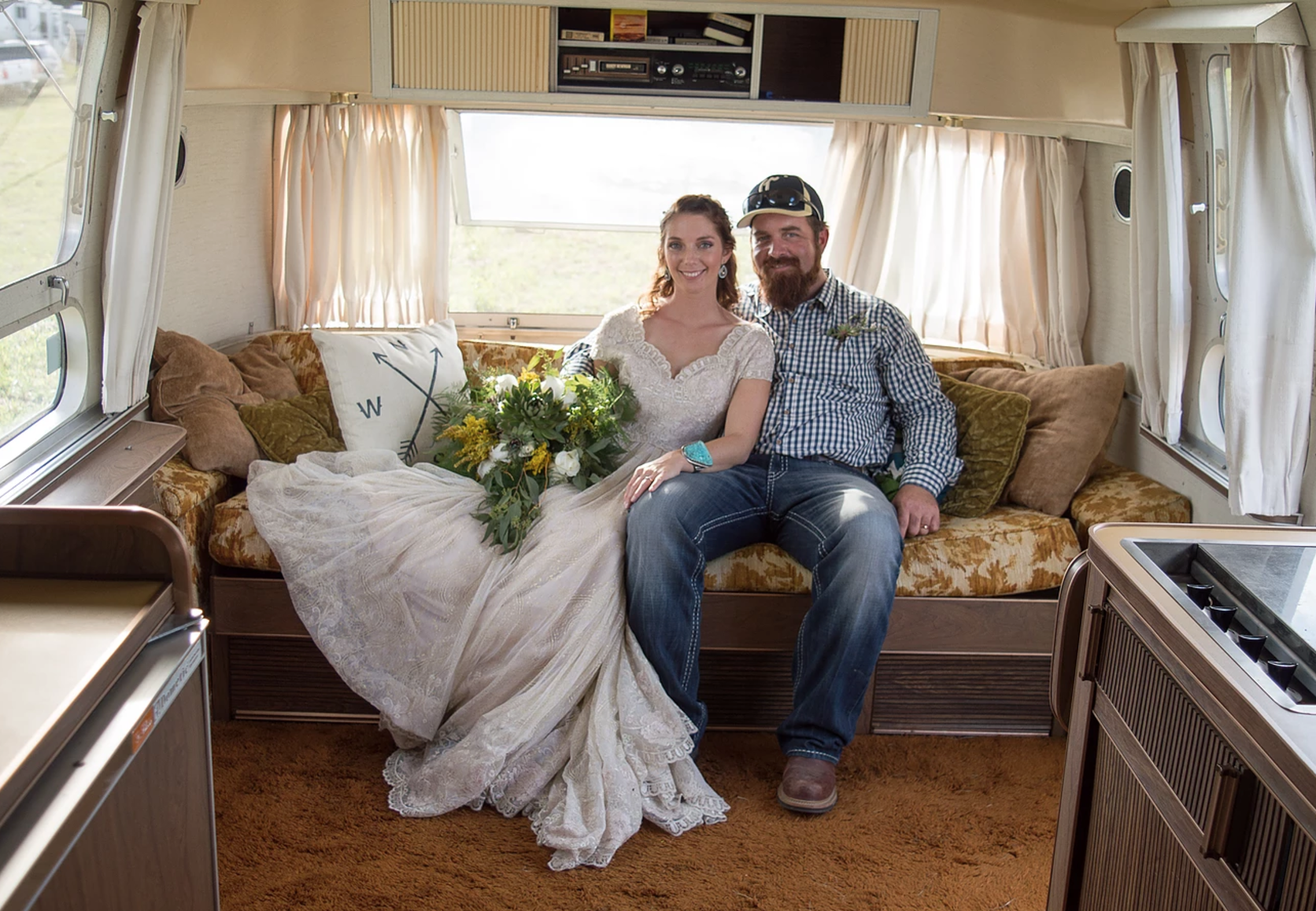 The airstream made such a cool photo opportunity inside too! Rustic glam, LOVE IT!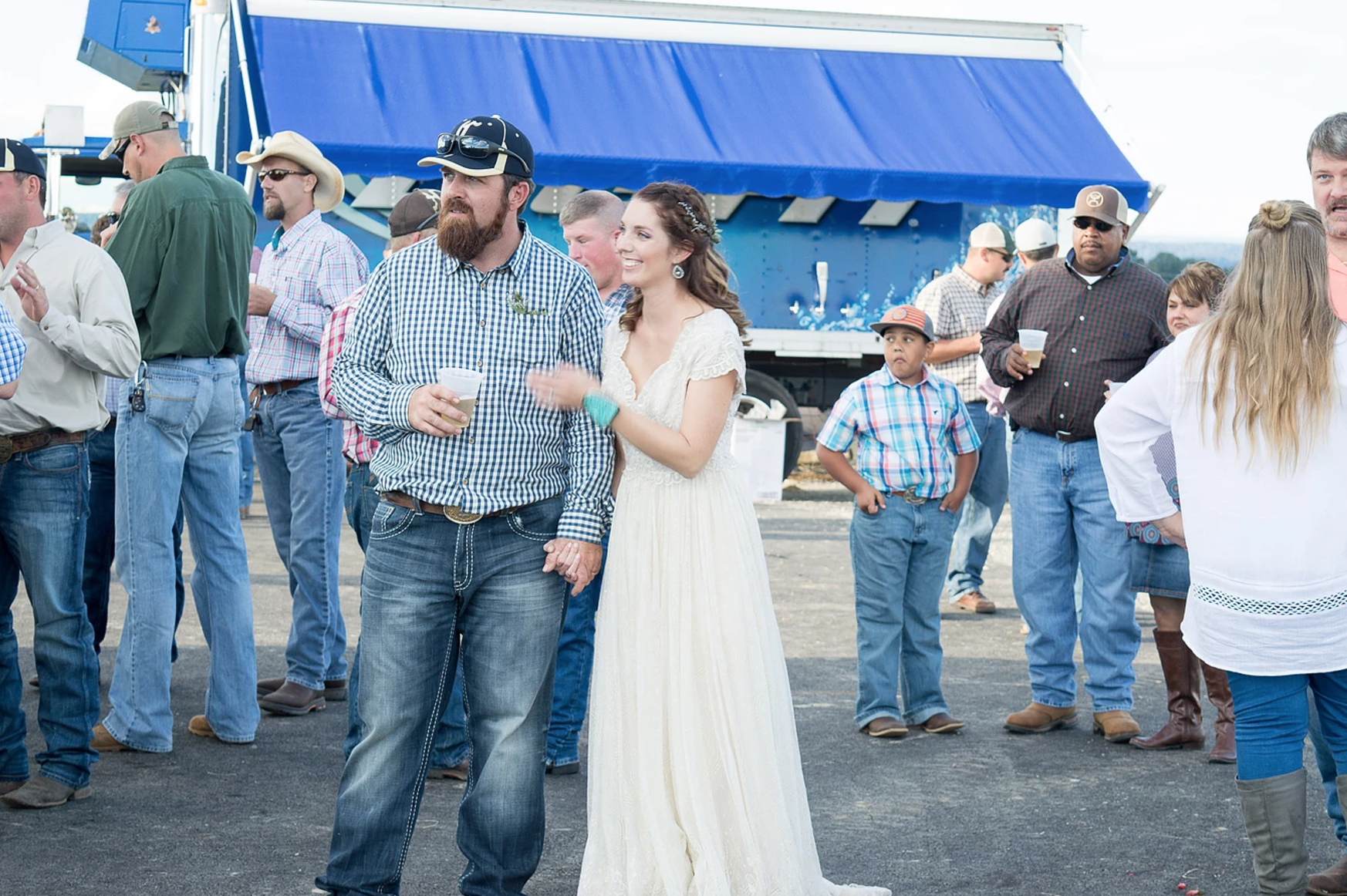 Afterwards, they met all their guests at the beer truck and partied away!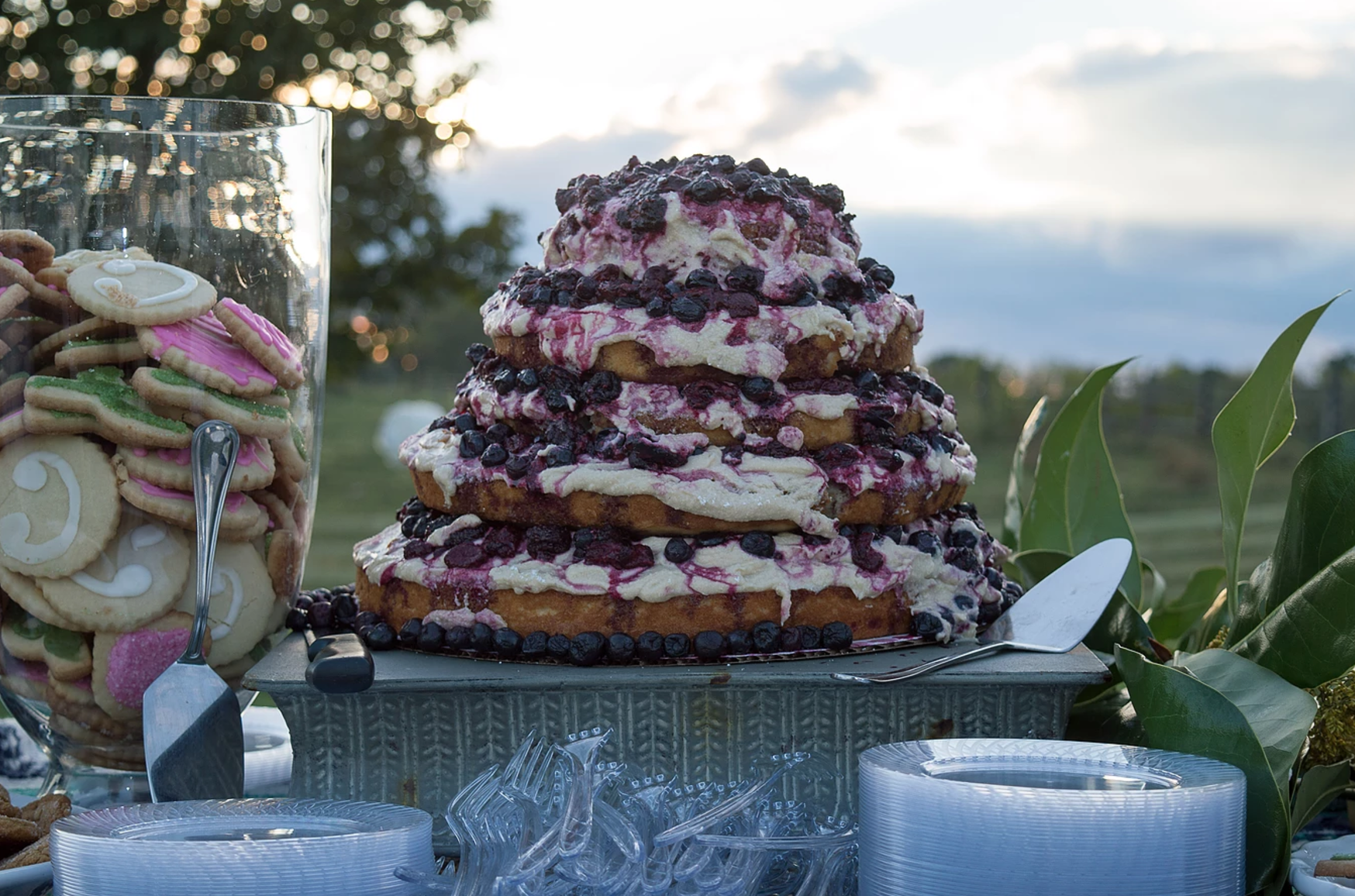 And would you take a look at this cake ? I am in loooove!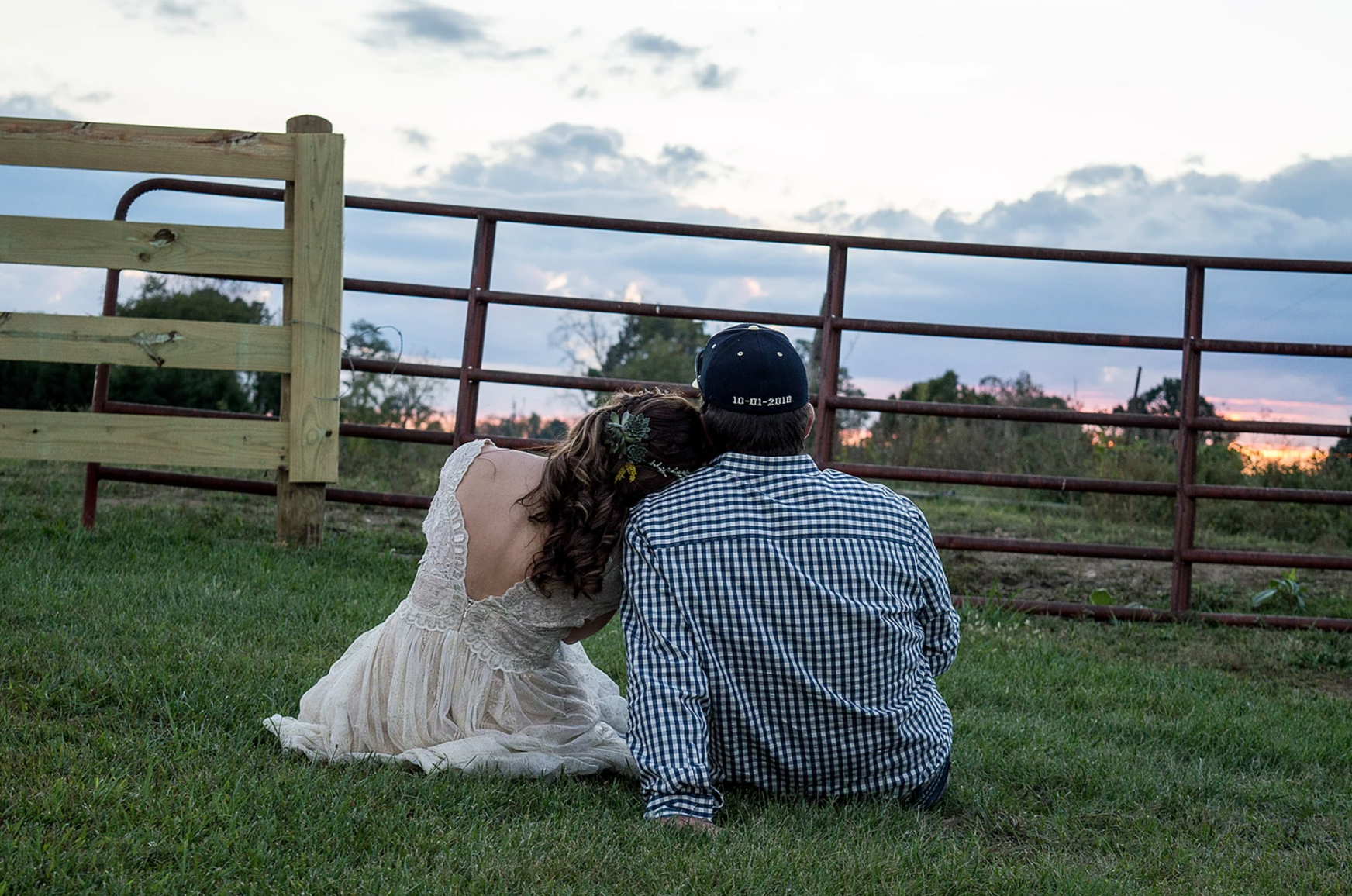 Congrats Audrey and Drew! Here's to many more sunsets together!
From the Bride:
What was your favorite detail of the day? "That is such a hard question, it was so full of emotions but if I had to pin it down to just one I would say when we got back from taking pictures and everyone was there at the tent and having a good time. And my husband reached over and took my hand and lifted it up, nothing will beat the smile on his face! "
What advice would you give to a bride to be? "Don't stress! And I can't stress that enough! It will all be how you pictured, it isn't about expensive dresses or fancy decor it's about your love and being all together to celebrate it and that will shine through any disasters that happen."
Photos by: Audrey is actually a photographer herself so she actually entrusted her 11 year old niece to take these photos…looks like that girl has a future in photography!