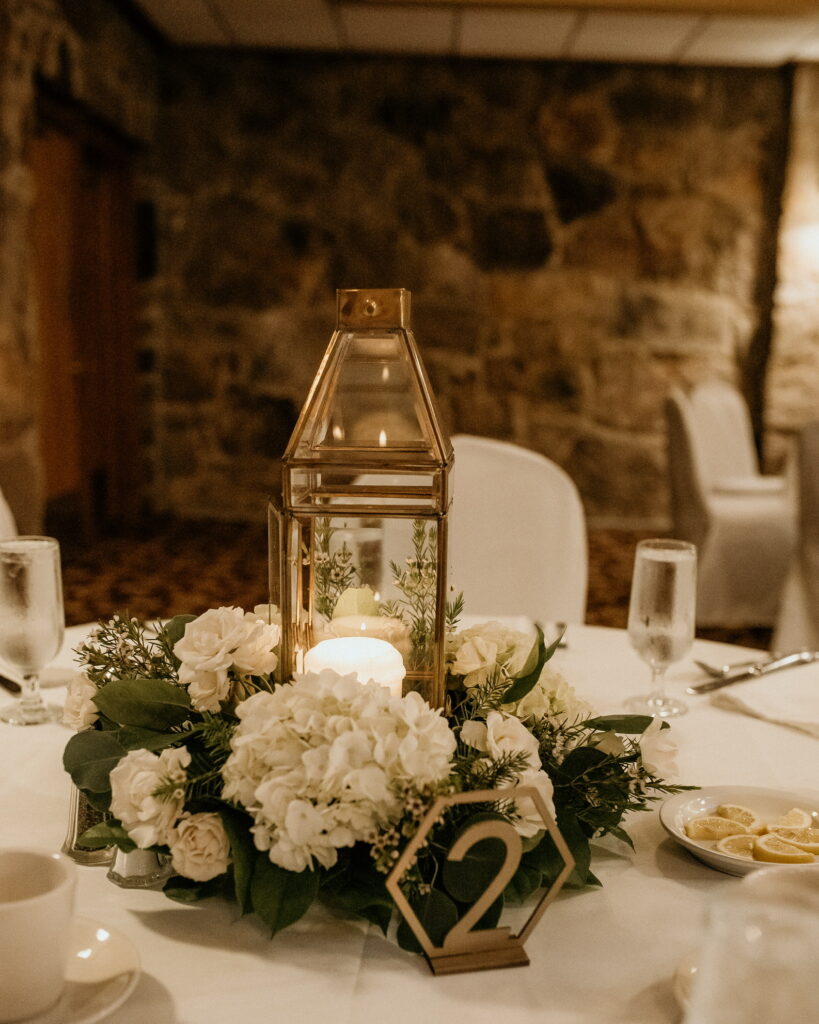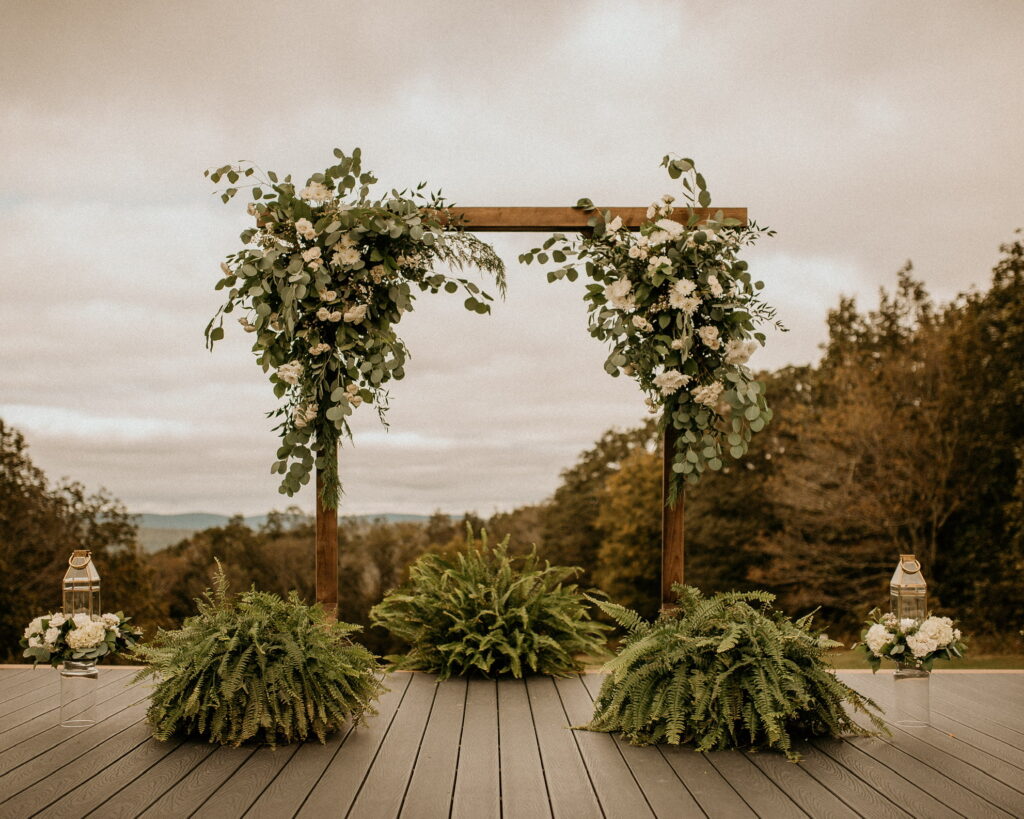 Our Virginia weddings story this week starts a bit unconventionally, but certainly winds up beautifully!
Becky says, "We met through friends. We dated each other's friends. We all broke up. He and I remained friends and after fighting and denying any feelings for each other he finally made a move."
Their first date was several months after they met, which helped to make it more comfortable than most first dates. "Because we had known each other for several months our first date was really emotional. We shared deep thoughts and stories over a beautiful dinner he had planned. It couldn't have been more perfect."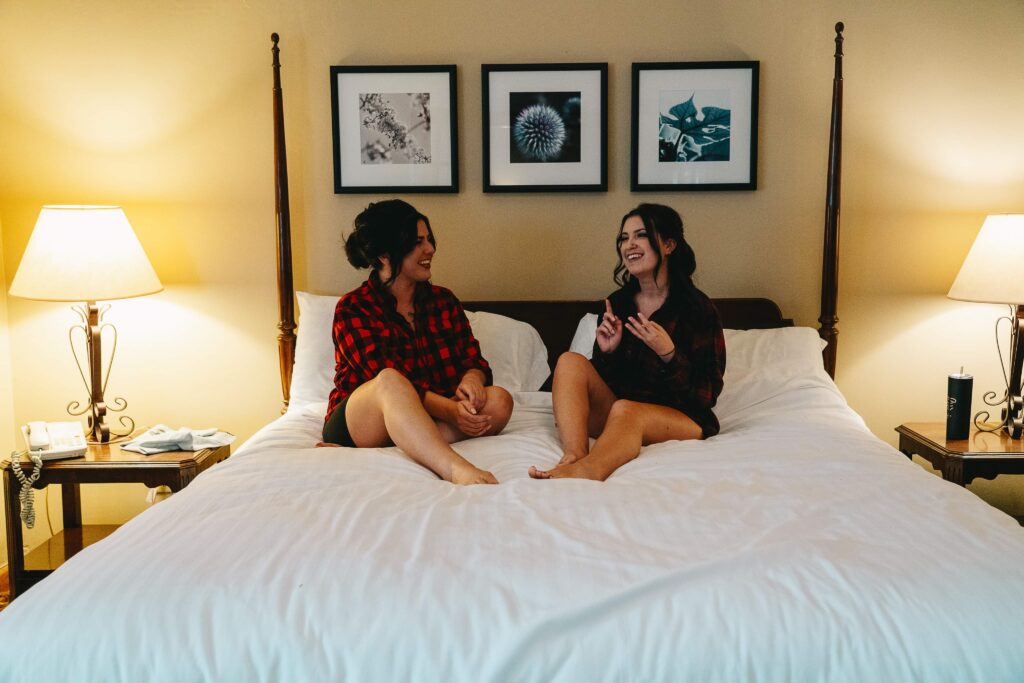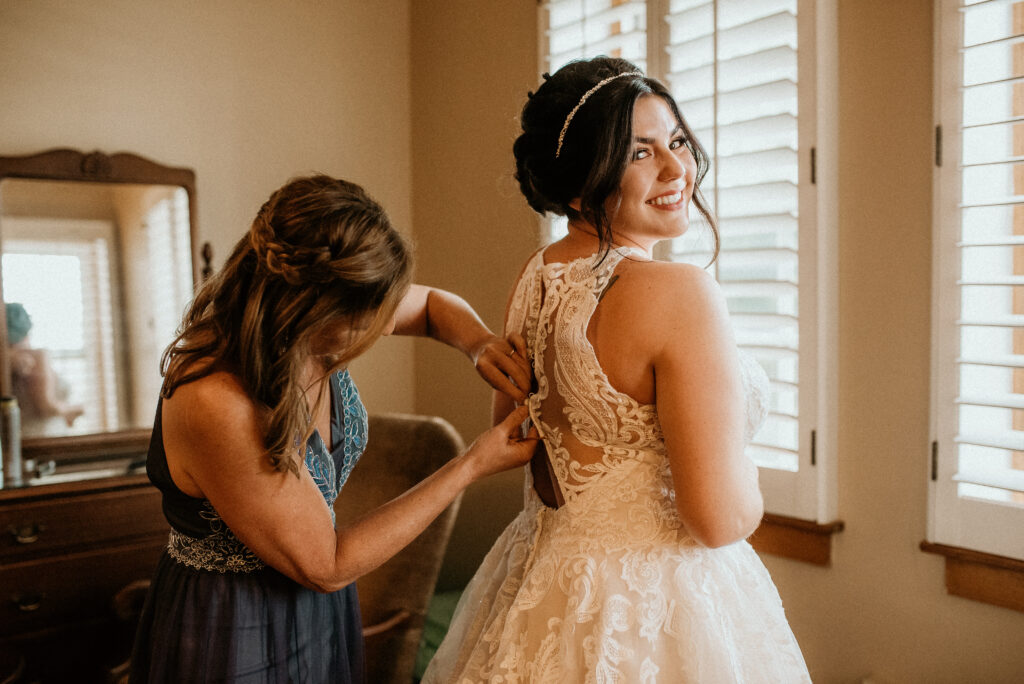 In some ways, Becky feels as though their wedding was fairly "normal" but as she notes, "It was definitely special, though. Our first venue ended up shutting down and scamming us out of a lot of money – mixing that with planning through the COVID-19 pandemic. No little girl plans on ending up in court while figuring out what color mask to provide at her wedding. It was hard, but it was a special day because all of that really put what was important to us [into perspective]."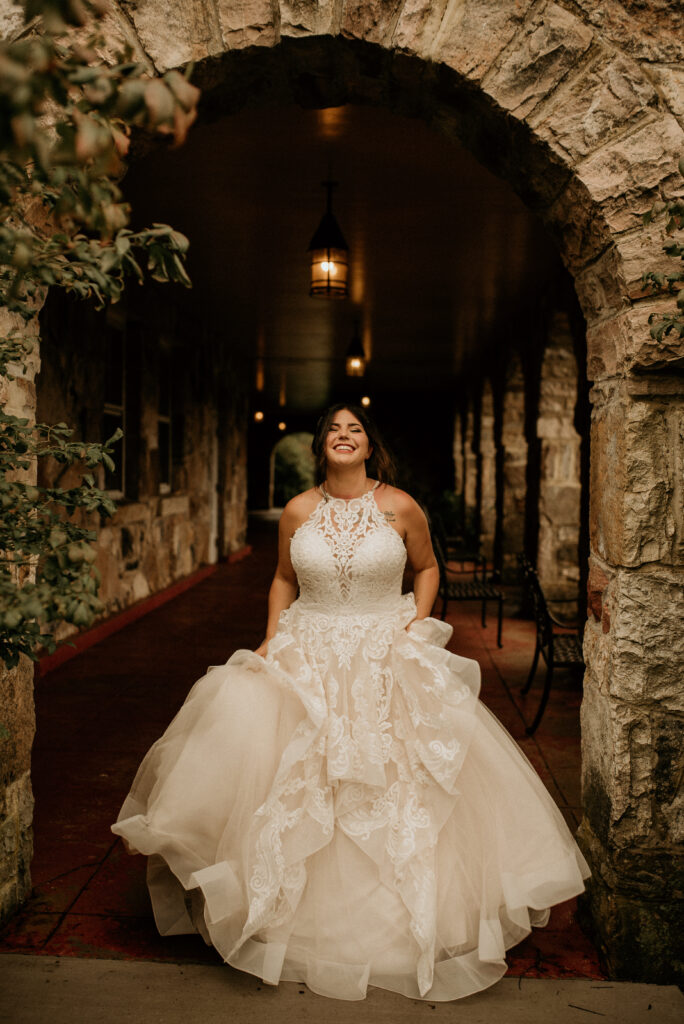 The Scoop
Bride: Becky, 28, stylist
Groom: Brendan, 30, salesman
Wedding date: 9/26/20
Number of guests: 74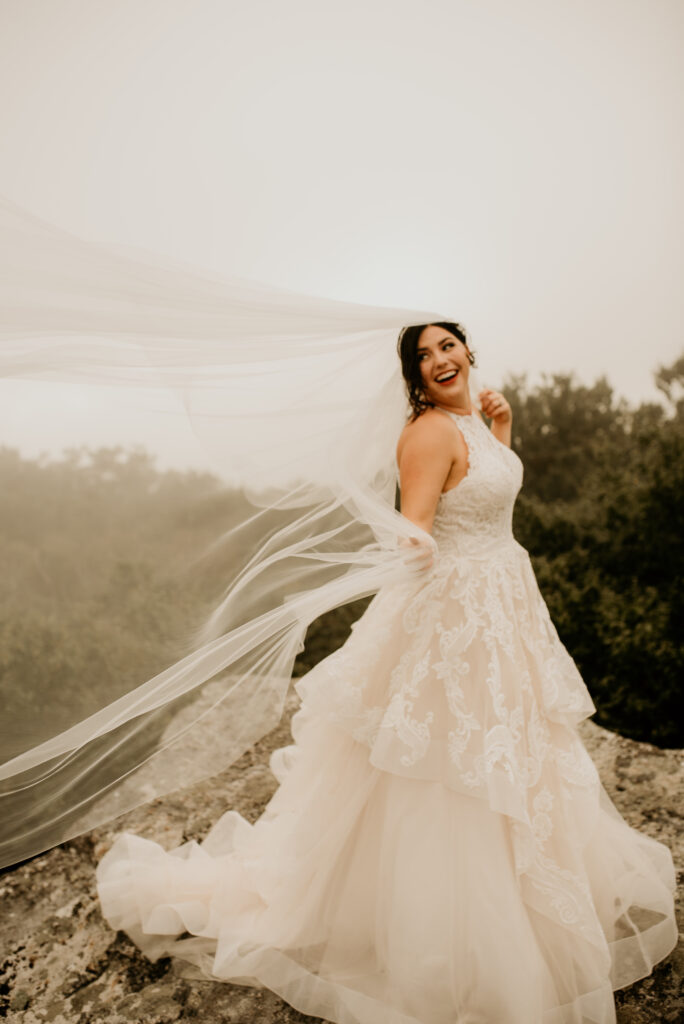 Becky had one thing in mind when it came to her gown, but when the time came to choose, "My dress was nothing at all what I had envisioned. I had a halter lace top and a heavy layered bottom. I'm not sure what style!"
Her shoes were her "something blue". Additionally, she wore her grandmother's ring along with her engagement and wedding bands. "[My grandmother] lent it to me when I realized I had forgotten my "something borrowed" and it was a special touch."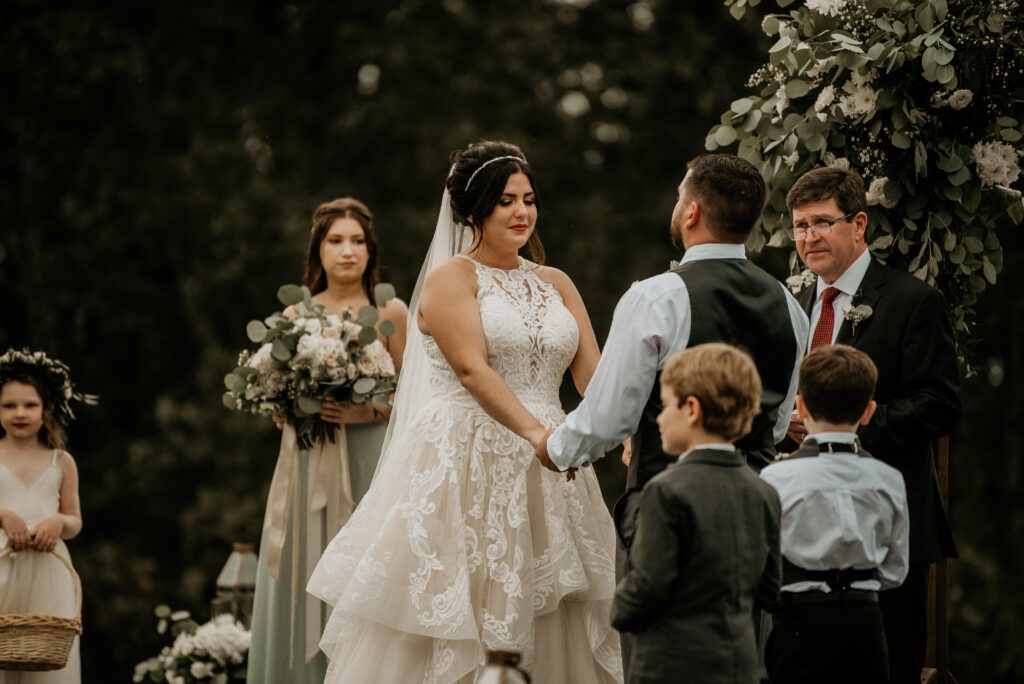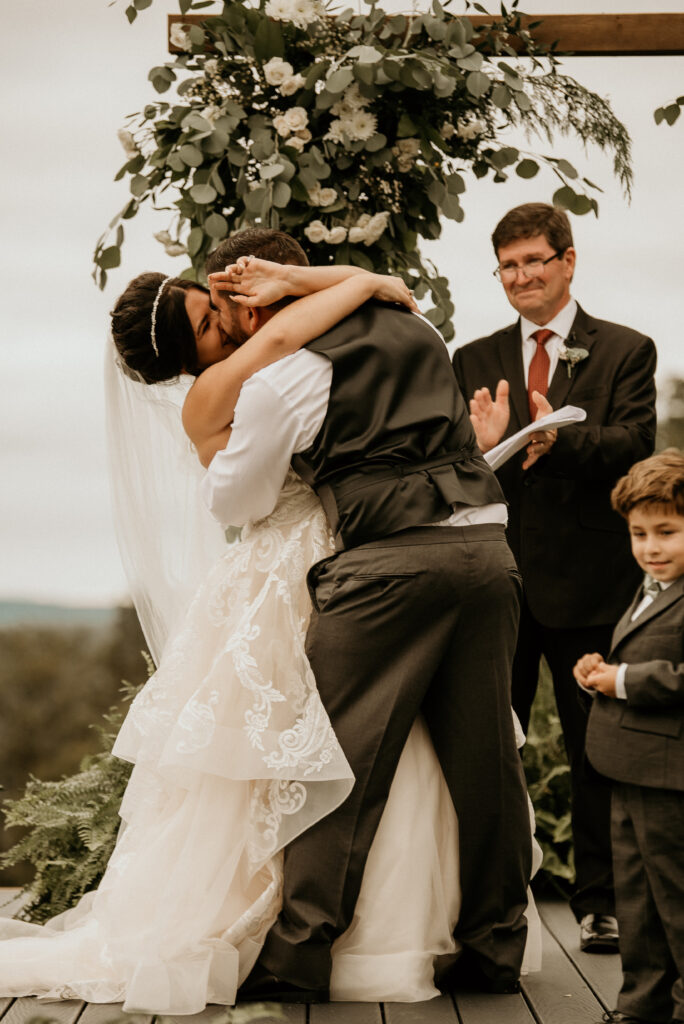 Becky chose Sage green for her bridesmaids' dresses. "I've always loved earthy and neutral tones. I knew I wanted a lot of creams and greenery from the start. I think all those soft tones and light touches create such a beautiful big picture."
And as to choosing the style and design for the day she just went with anything that felt right. "If I wasn't sure about it, or I didn't love it I moved on from it."
The unique touches are part of what made it so special. "It had little touches of all styles. I mean, we had freaking T-Rex cake toppers on the groom's cake. How does one categorize that?"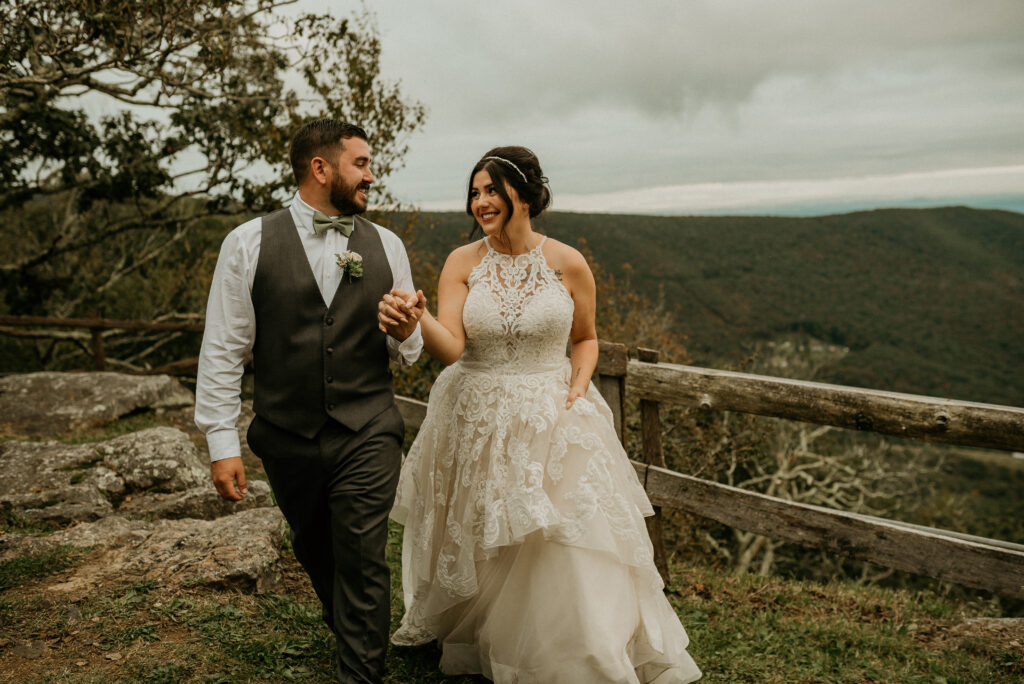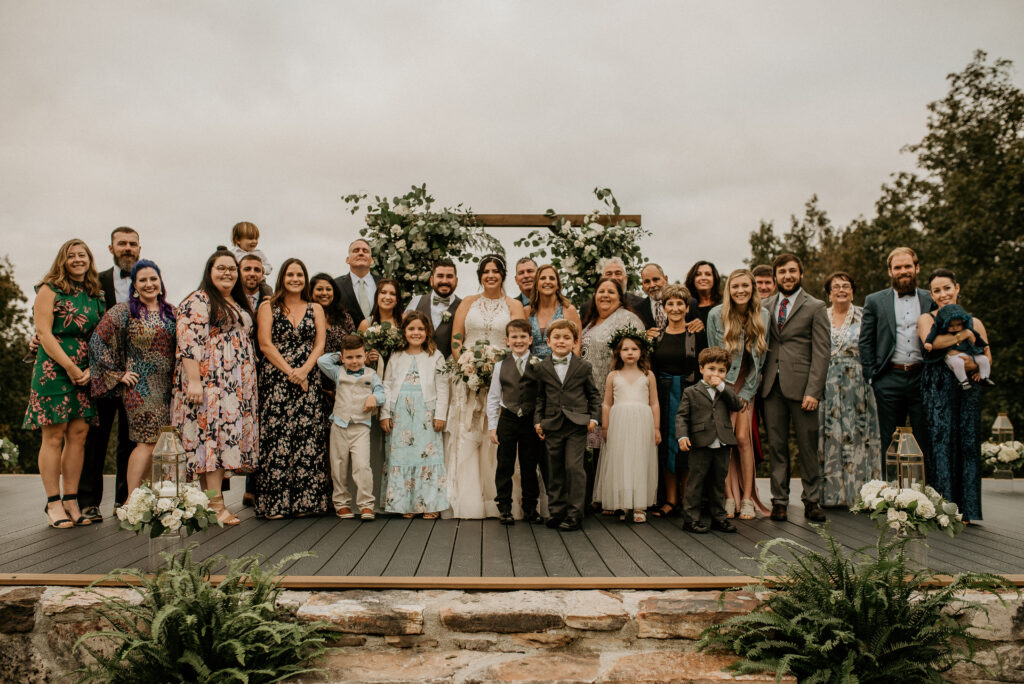 Becky and Brendan had some hard choices as they continued planning their special day after the terrible experience they had with their first venue. But they ultimately found the perfect venue and loved every minute of working with the team there.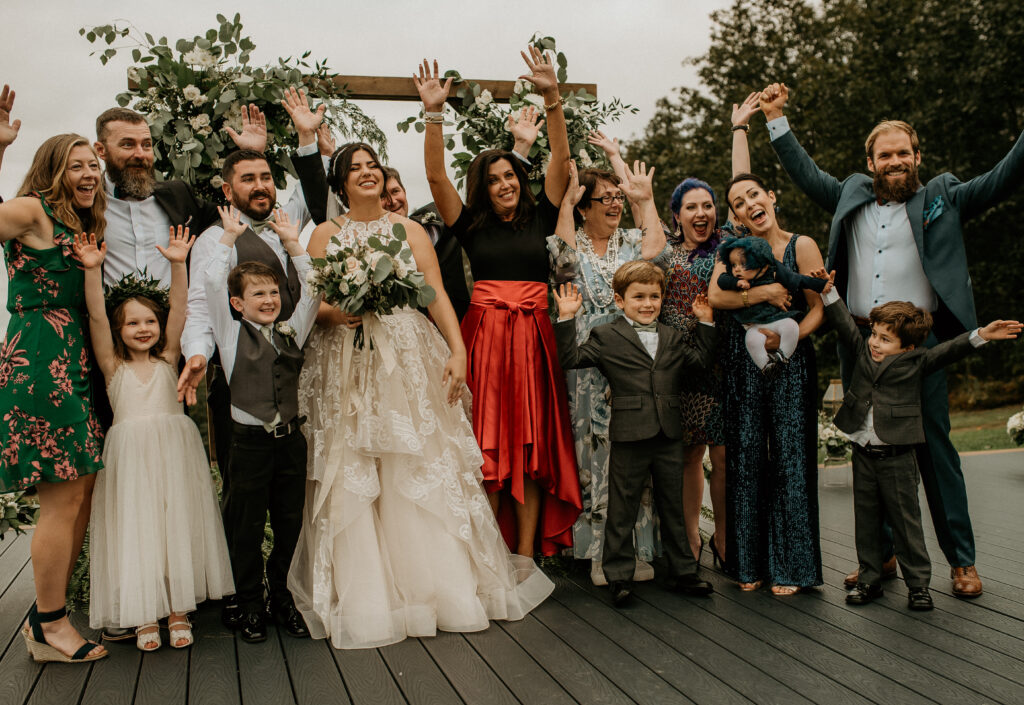 "Mountain Lake Lodge should have been our choice from the beginning. Lyndsi, Scott, and the whole staff turned my hellacious wedding planning into a breeze. They took a huge problem that wasn't theirs and not only made it right, but they made it 10,000 times better. I will always have nothing but love for the MLL staff. Not to mention it was breathtakingly beautiful."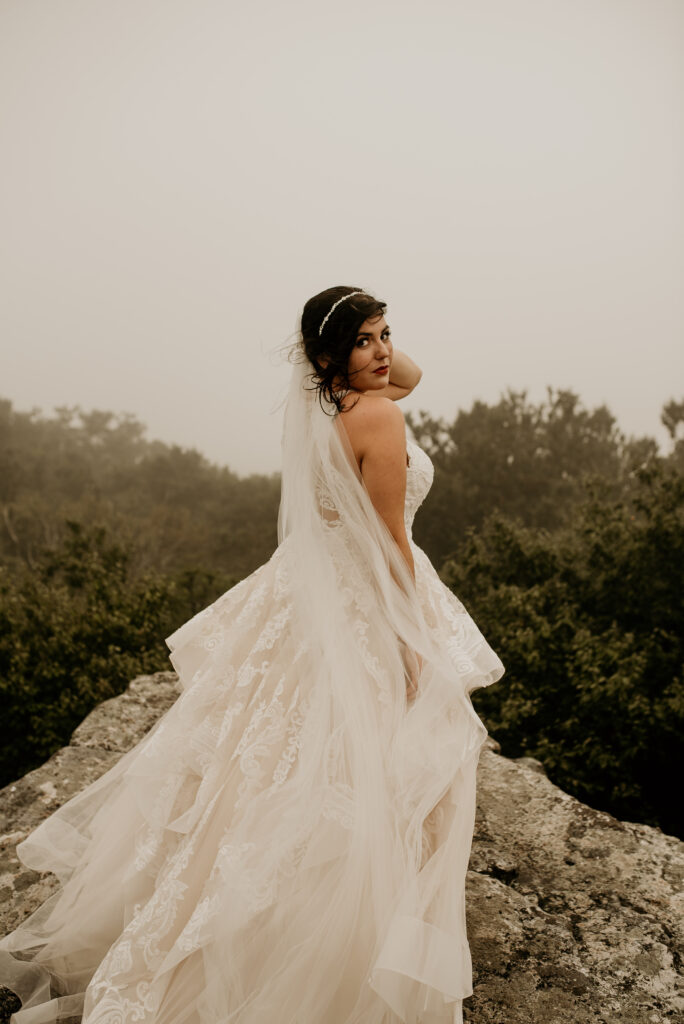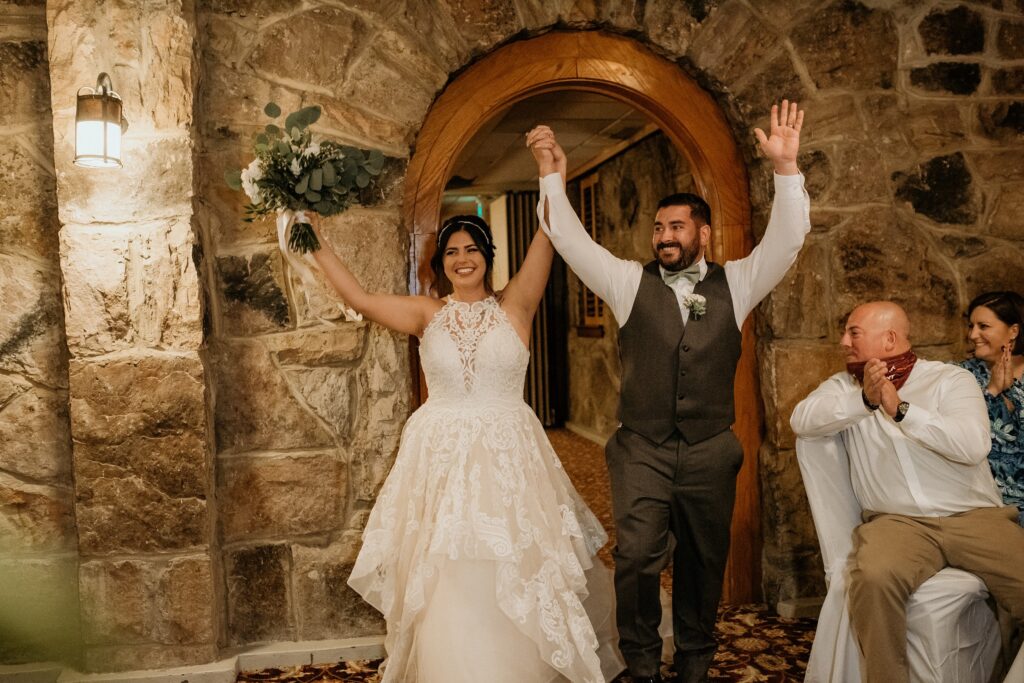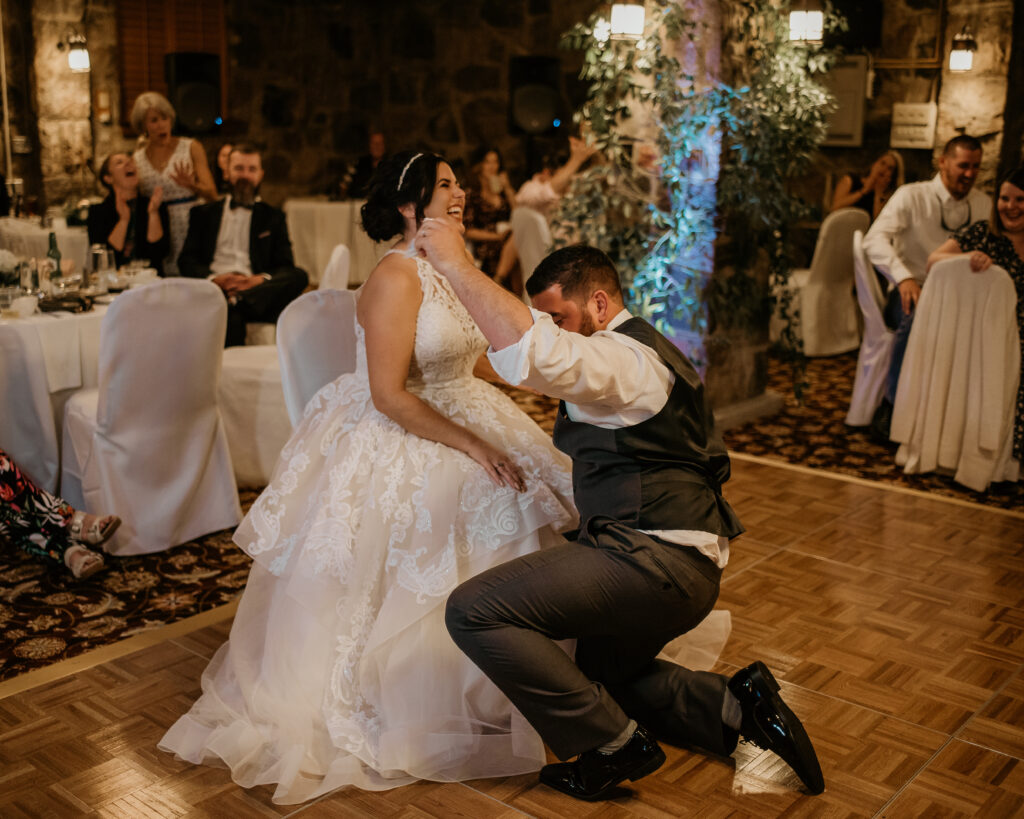 Becky leaves brides and grooms planning their special day after her with these thoughts.
"First, don't sweat the small stuff, or even the big stuff. It will all fall apart 700 times but honestly, it doesn't matter. When I saw my husband and we said 'I do' I promise you I wasn't thinking about dress swatches or food tasting. I was thinking about how much I loved him and how lucky I felt to marry the love of my life.
"Second, everyone told me 'do what you want, not what everyone else wants' and at first I thought well everyone will want what I want! Ohhh man, was that incorrect. Wedding planning involves a lot of opinions, so I took the advice. We picked the venue, food, alcohol, music, and decor that we wanted. Some people didn't agree but they can have what they want at their wedding, this is your wedding."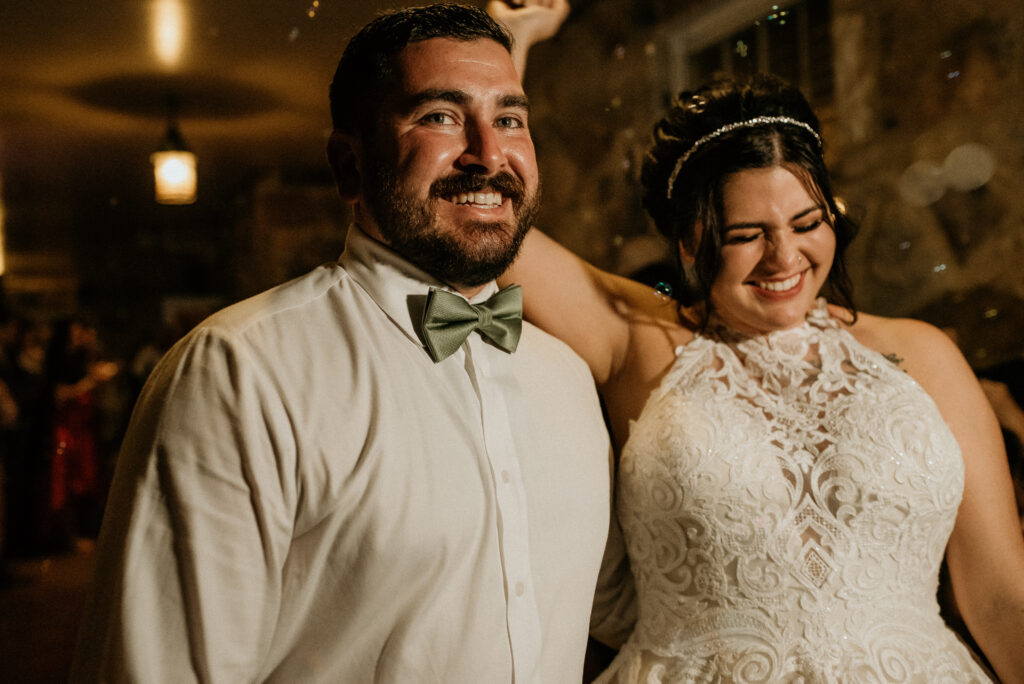 Thank you for sharing your special day with us. Congratulations to you both!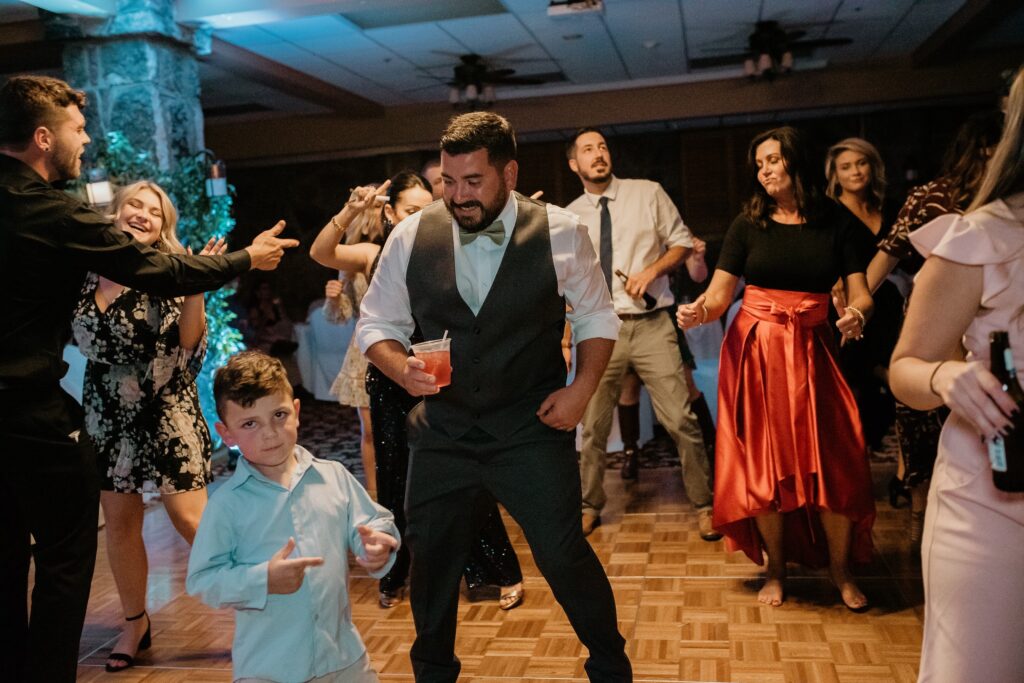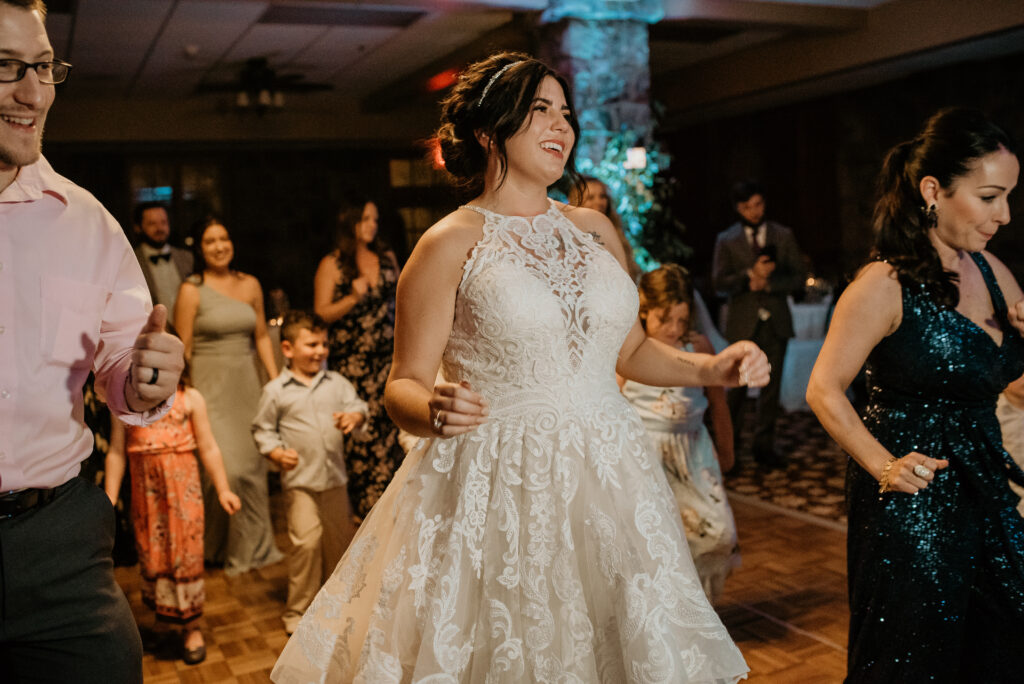 Vendor Credits
Venue: Mountain Lake Lodge, www.mtnlakelodge.com
Photographer: Abigail Newman Photography
Day of planner: Scott Lebrato at Mountain Lake Lodge
Officiant: Tracy Howard (Father-in-law)
Gown & Veil: Studio I Do
Shoes: DSW
Hair: Sarah Furrow
Makeup: Megan Gill
Bridesmaids dresses: David's Bridal
Formal wear: Men's Wearhouse
Invitations: Shutterfly
Flowers & Rental Equipment: Caroline LaRocca
Catering: Mountain Lake Lodge
Music: DJ Scotty Scott
Cake: CoCo-Nuts
Honeymoon: Sadly none, due to COVID-19 restrictions.