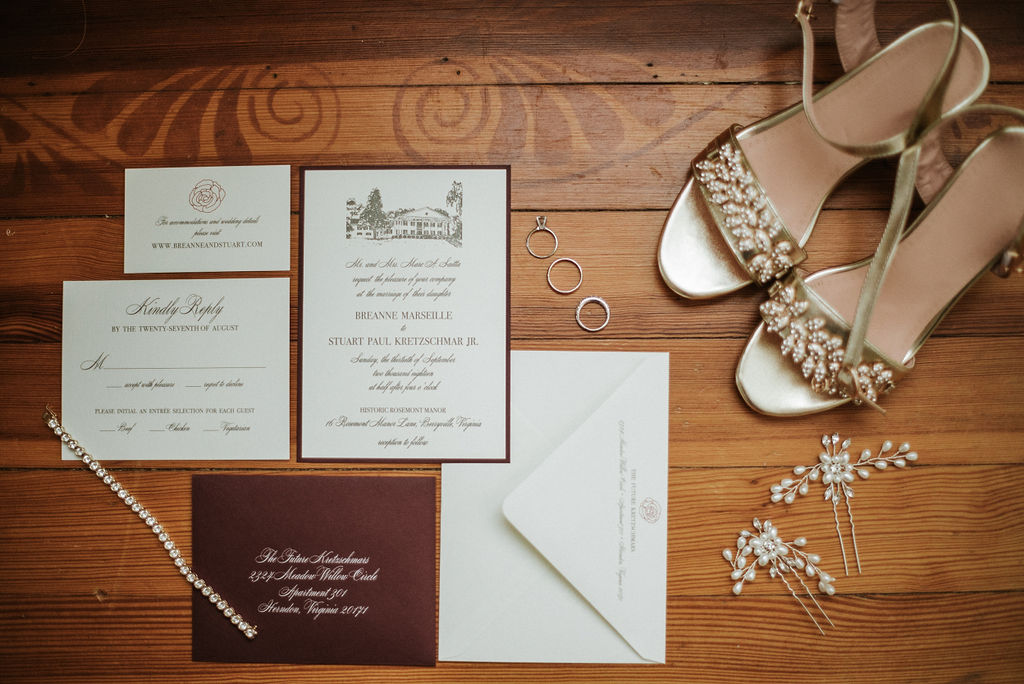 The fall temperatures will finally be hitting Virginia this weekend and I am HERE for it! So much so that I hunted for a beautifully rich fall wedding to share with y'all today!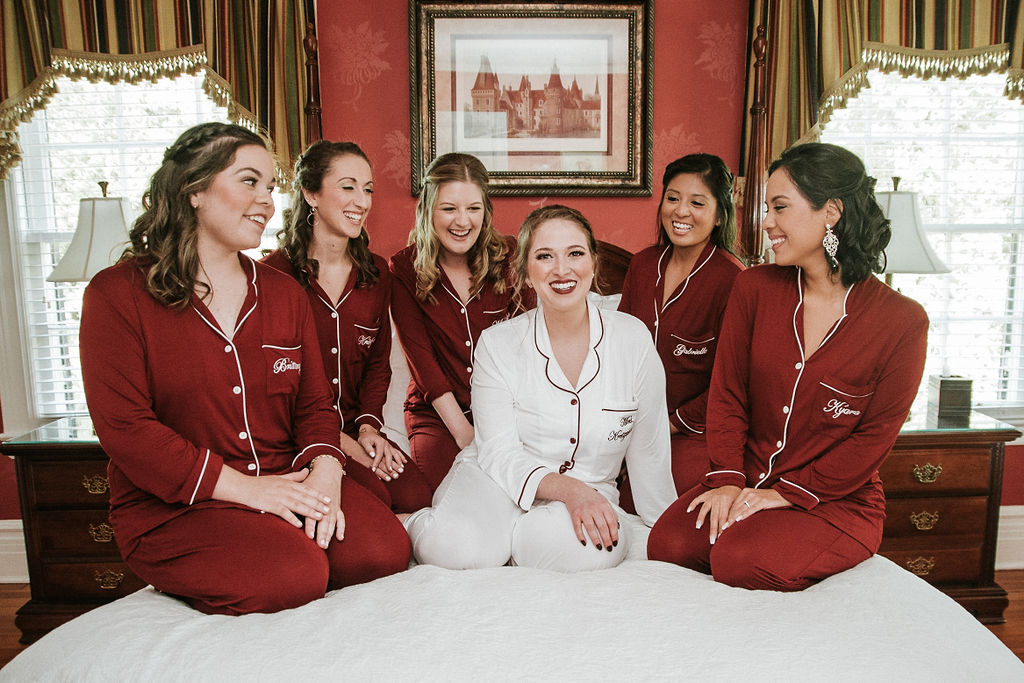 This is Breanne and she married Stuart on a gorgeous autumn day last September at the Historic Rosemont Manor in Berryville, Virginia.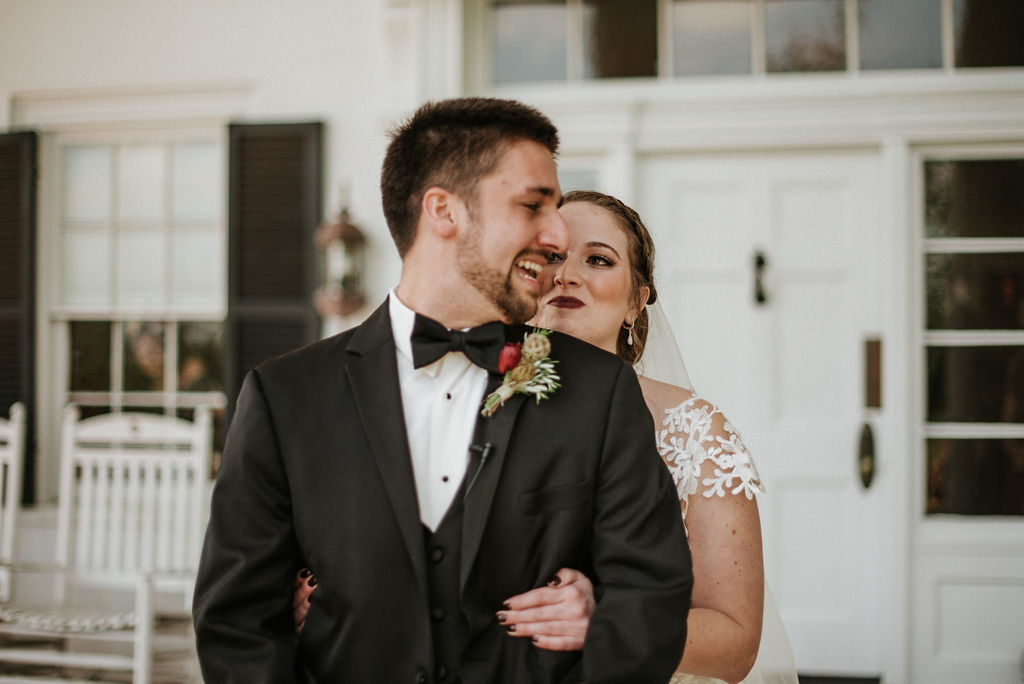 The Mr. and Mrs. to be started their day with an adorable first look!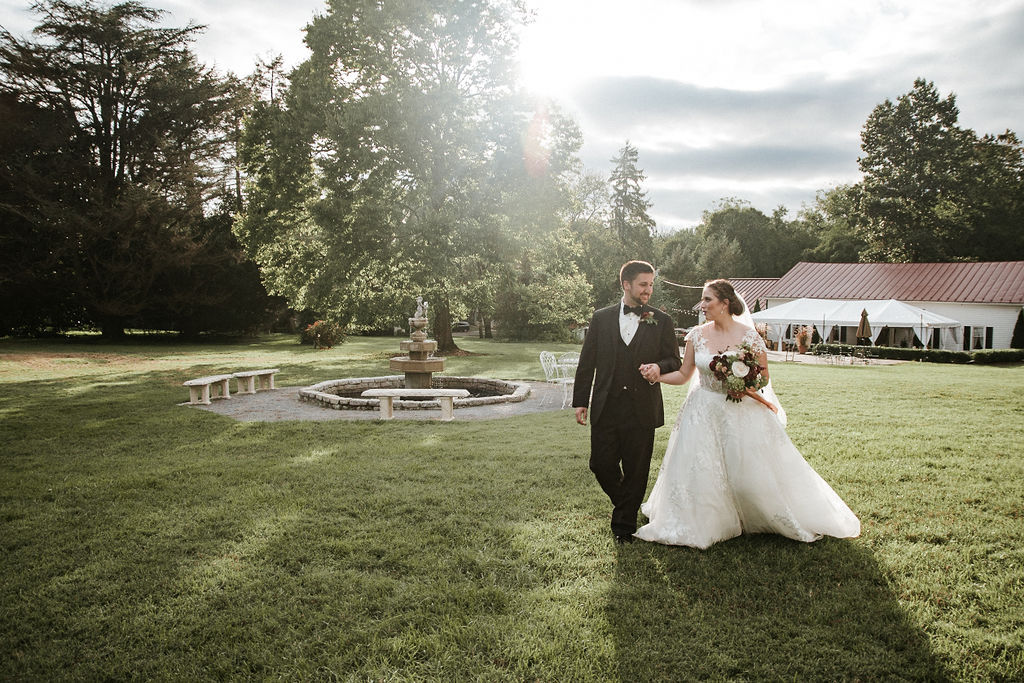 "Stuart and I did a first look, and we are so thankful we did! It opened up a lot more time for us, allowed us to have some time together before seeing each other during the ceremony, and gave us more pictures of us together," Breanne recalled.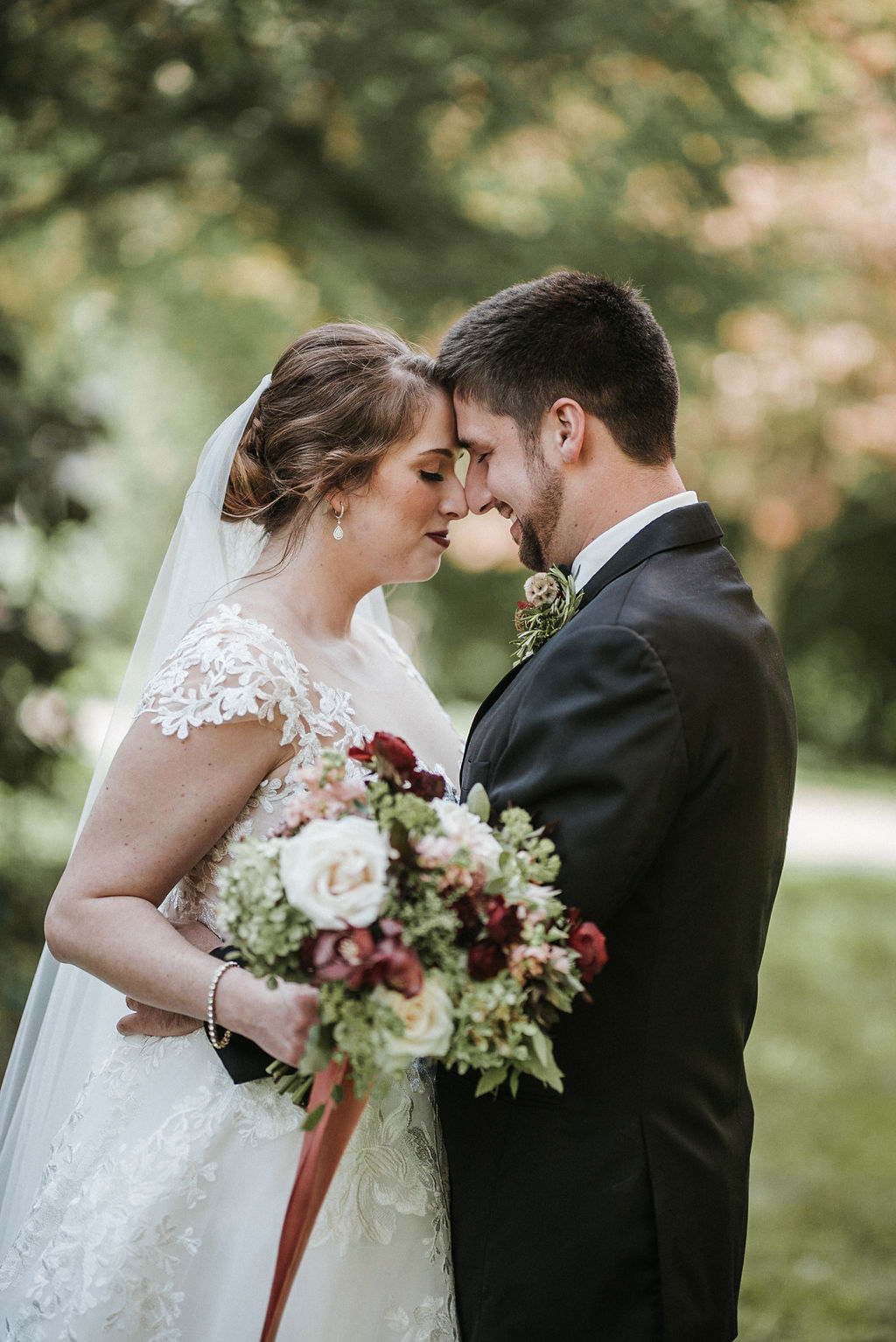 I am loving those fall florals!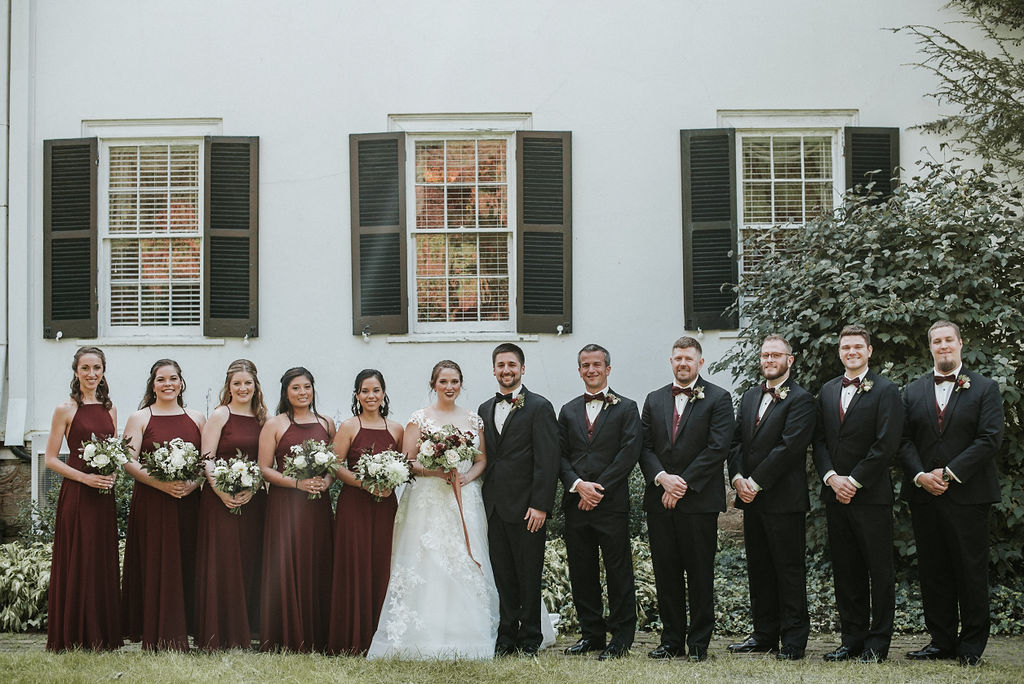 And how about Breanne's lace gown?! That neckline is perfection!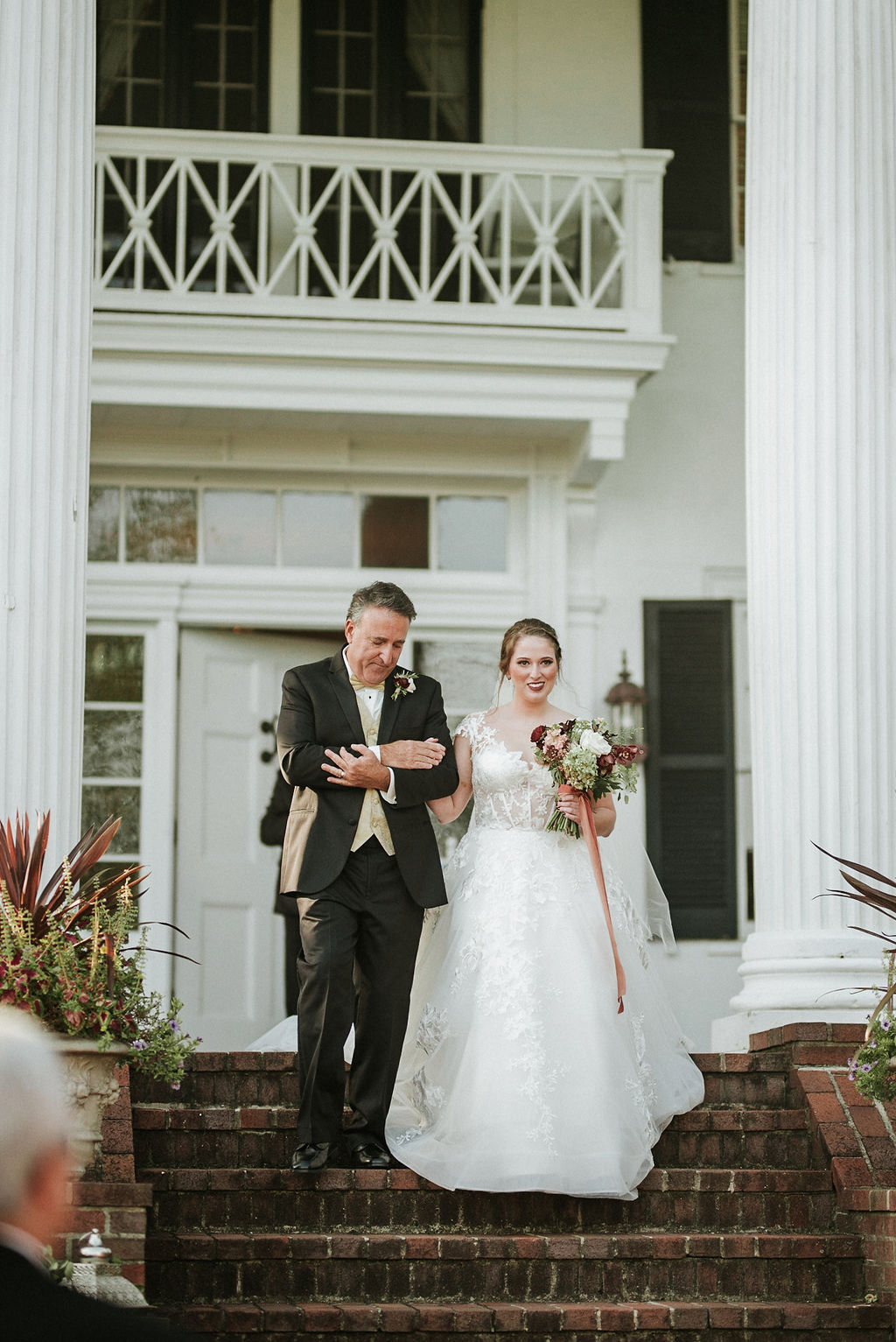 The ceremony took place outside. Breanne said walking down the aisle with eyes locked on Stuart was her favorite part of the day.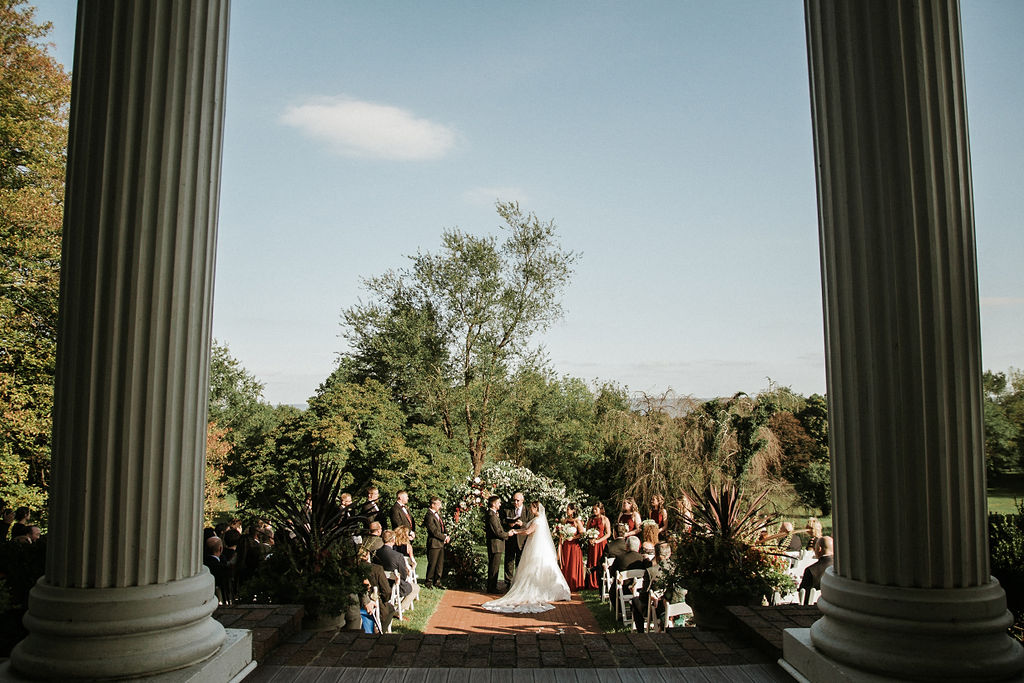 Under the most beautiful floral alter, they pledged forever to one another!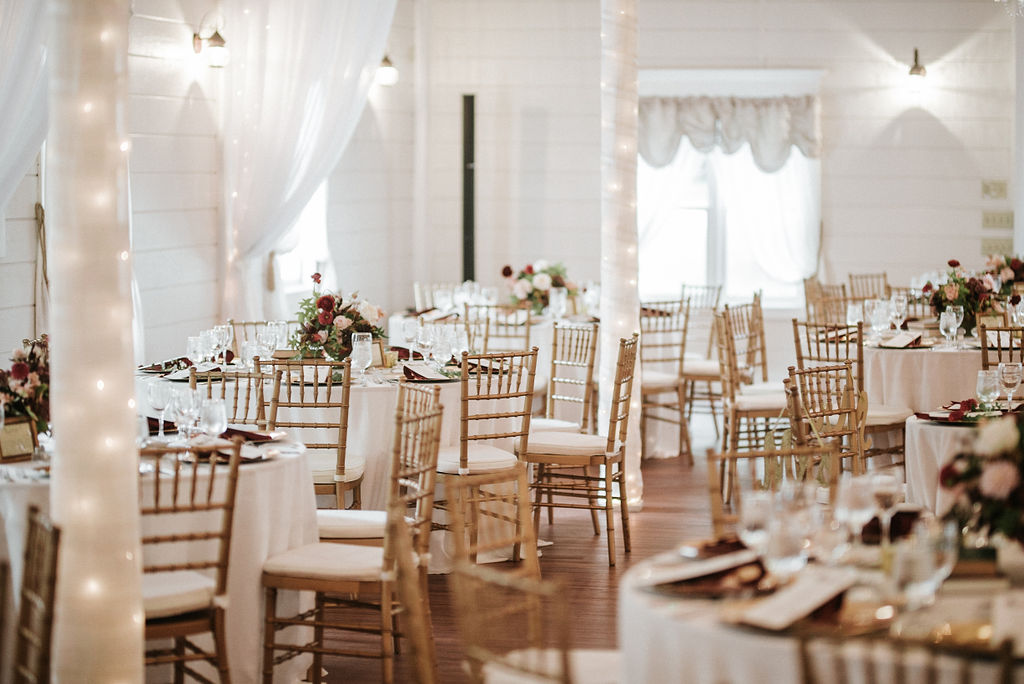 The reception took place indoors and was filled with the most beautiful details!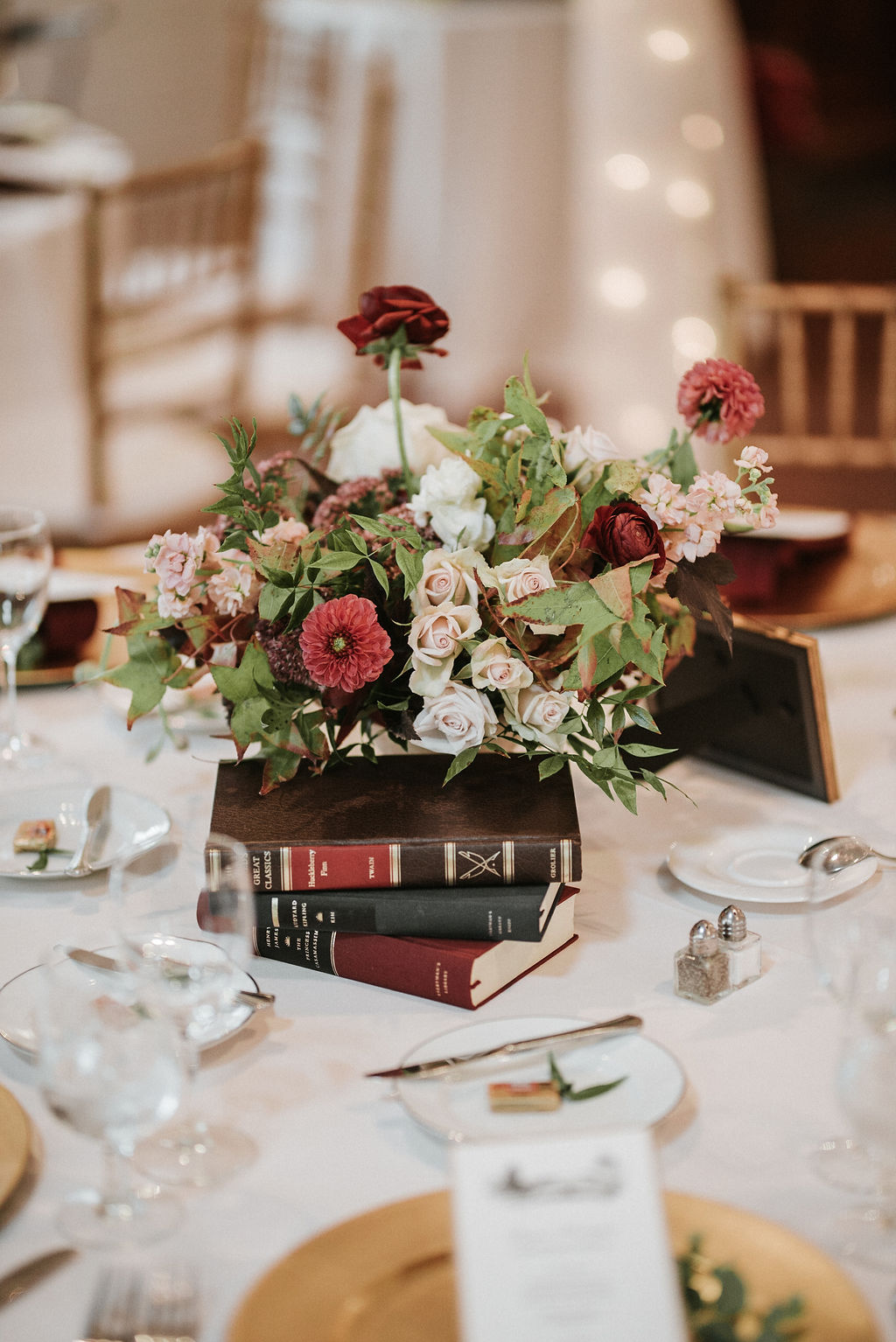 From the tabletops…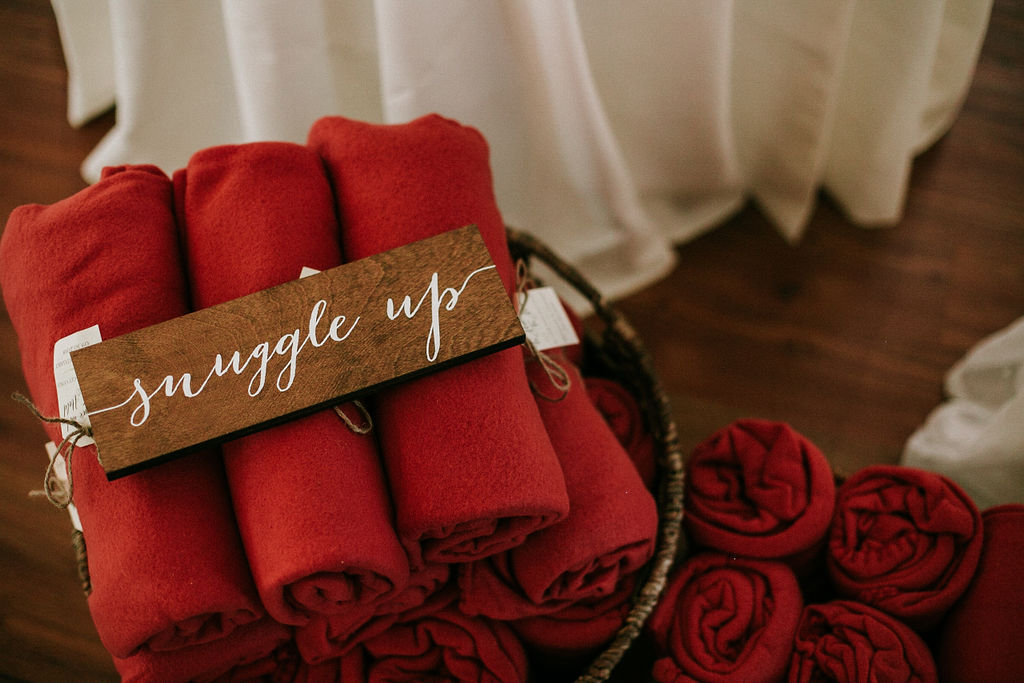 …to the gifts for guests…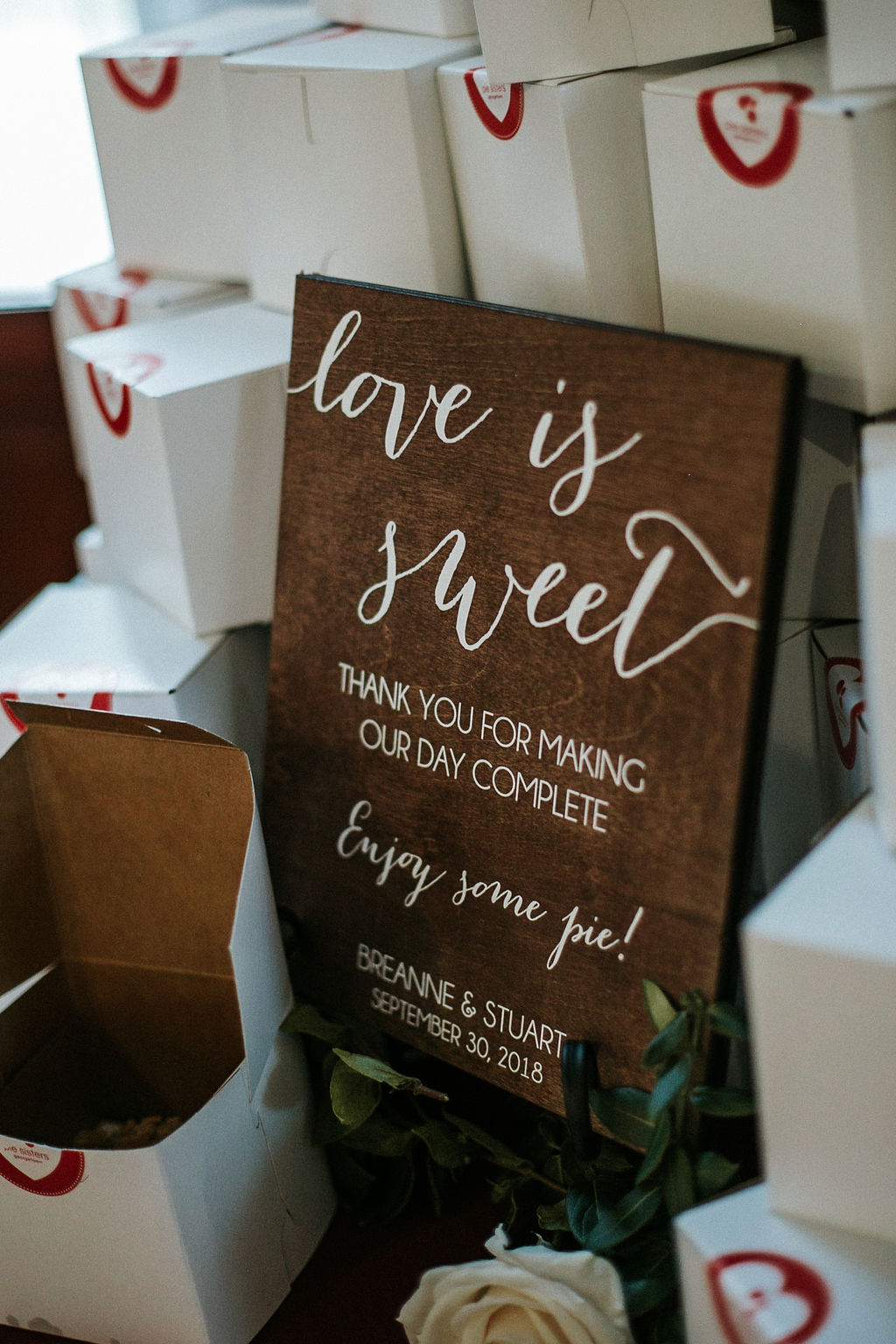 …they thought of it all!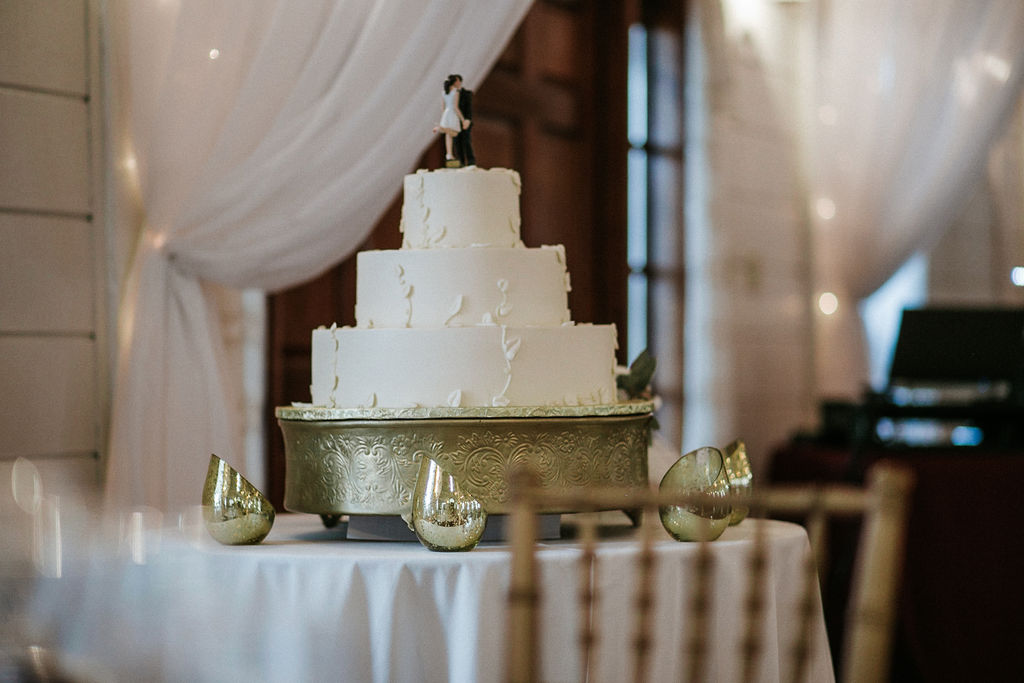 And not only did they have pie and cake but also…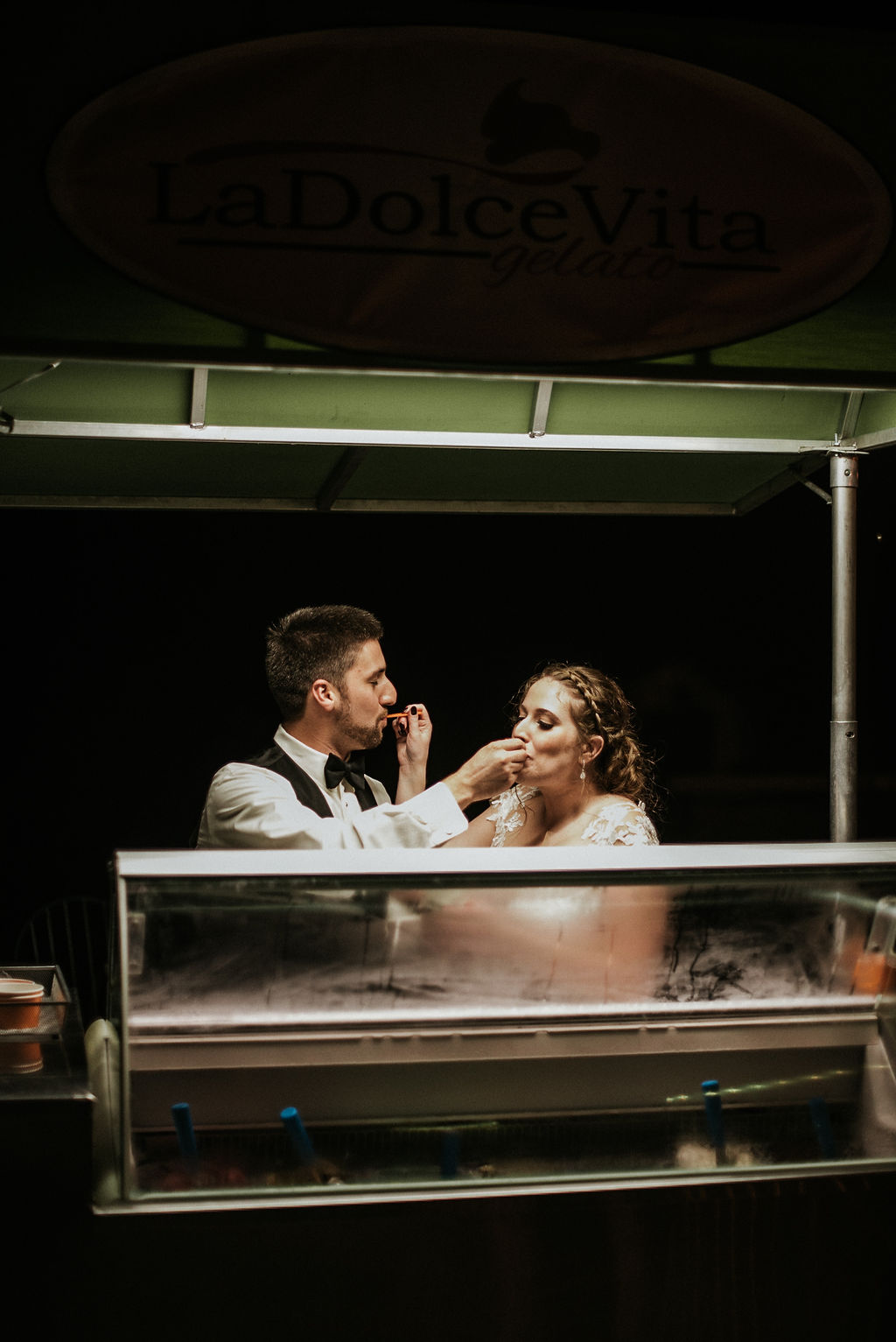 Ice cream! Breanne and Stuart, y'all are my kind of couple!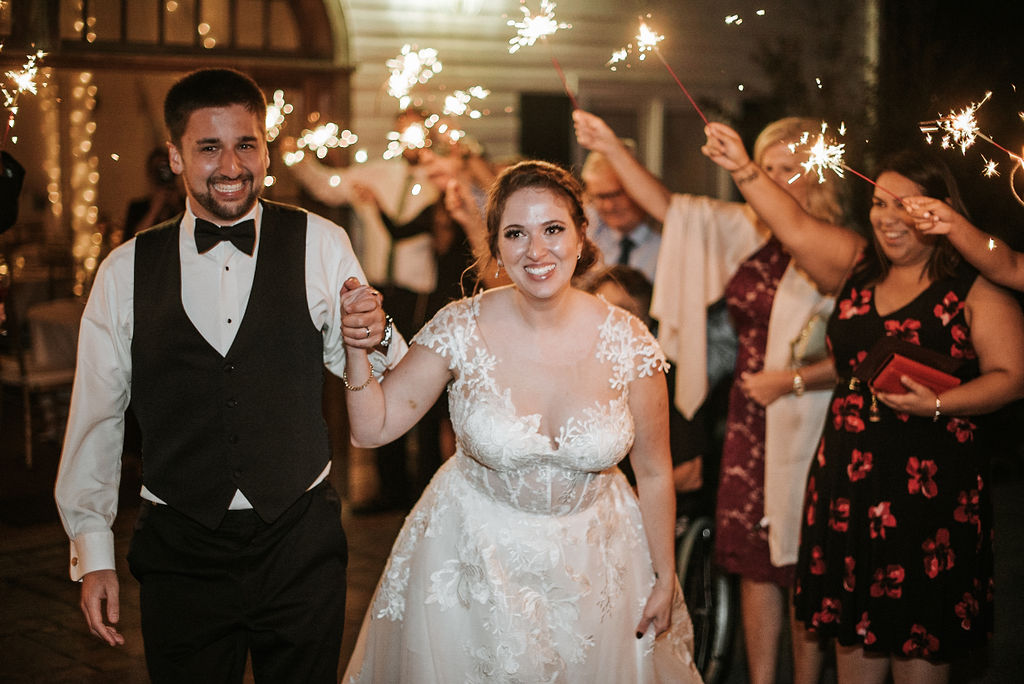 Congratulations!
From the Bride:
What was your favorite detail of the day? "Walking down the aisle to Stuart. I had my eyes on Stuart the entire time, all the love, excitement, happiness, and emotion in me coming together all at once. It was a big moment."
What advice would you give to a bride to be? "At the end of the day, it comes down to the two of you, make it a day that is reflective on you as a couple. Relax and enjoy the day – our photographer and videographer were shocked with how calm and relaxed I was on our wedding day. Worrying on the day of does not help anyone – I was in complete bliss knowing we were going to be married, nothing else mattered. I knew there was nothing to worry about because every detail Stuart and I had planned, our planner, Michael Haymaker, had everything taken care of."
Historic Rosemont Manor – Venue
Videography: White Flair Productions
Florist: Beaumont House Design
Planner: Michael Haymaker
Stationer: Staccato
Wedding Signage: Leah Letters and Paper and Pine Co.
Goodies: La Dolce Vita Gelato, Pie Sisters DC, Fox's Pizza
Cake: Edibles Incredibles
Catering: Celebrations Catering
DJ: Rick Rohn
Hair and Make Up: Elegant Hair by Cori Campbell, Make Up by Mindy Fries of Bullfrogs and Butterflies Co. and Miranda Lee
Dress: Calla Blanche
Suit: Men's Wearhouse
Want to be featured on this weekly online blog? Just email us! Want to be featured in our printed magazine? Just email us! **Being on this online blog does not hinder or guarantee a wedding will be in the printed magazine, both are up to the discretion of the publisher, Angeline Frame. If your wedding has been chosen for print, she will reach out to you directly.** Thank you for following Virginia Bride Magazine! Stay tuned for more weddings and the best Bridal Shows in Virginia!