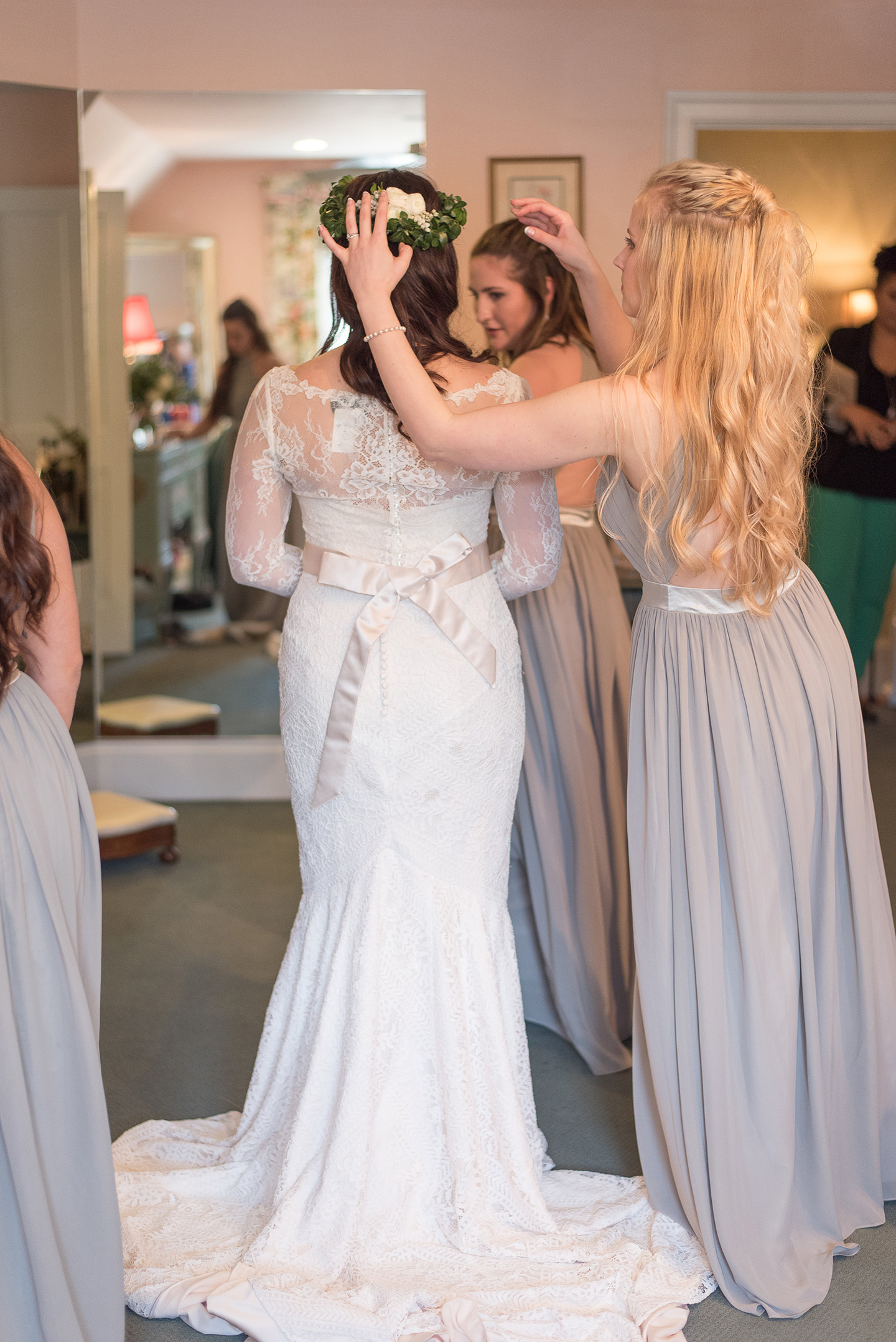 The Mill at Fine Creek is one of my favorite Virginia venues, so when I saw today's real wedding I knew I had to share it with y'all!
Who am I, your wedding-loving blogger friend, Tilley!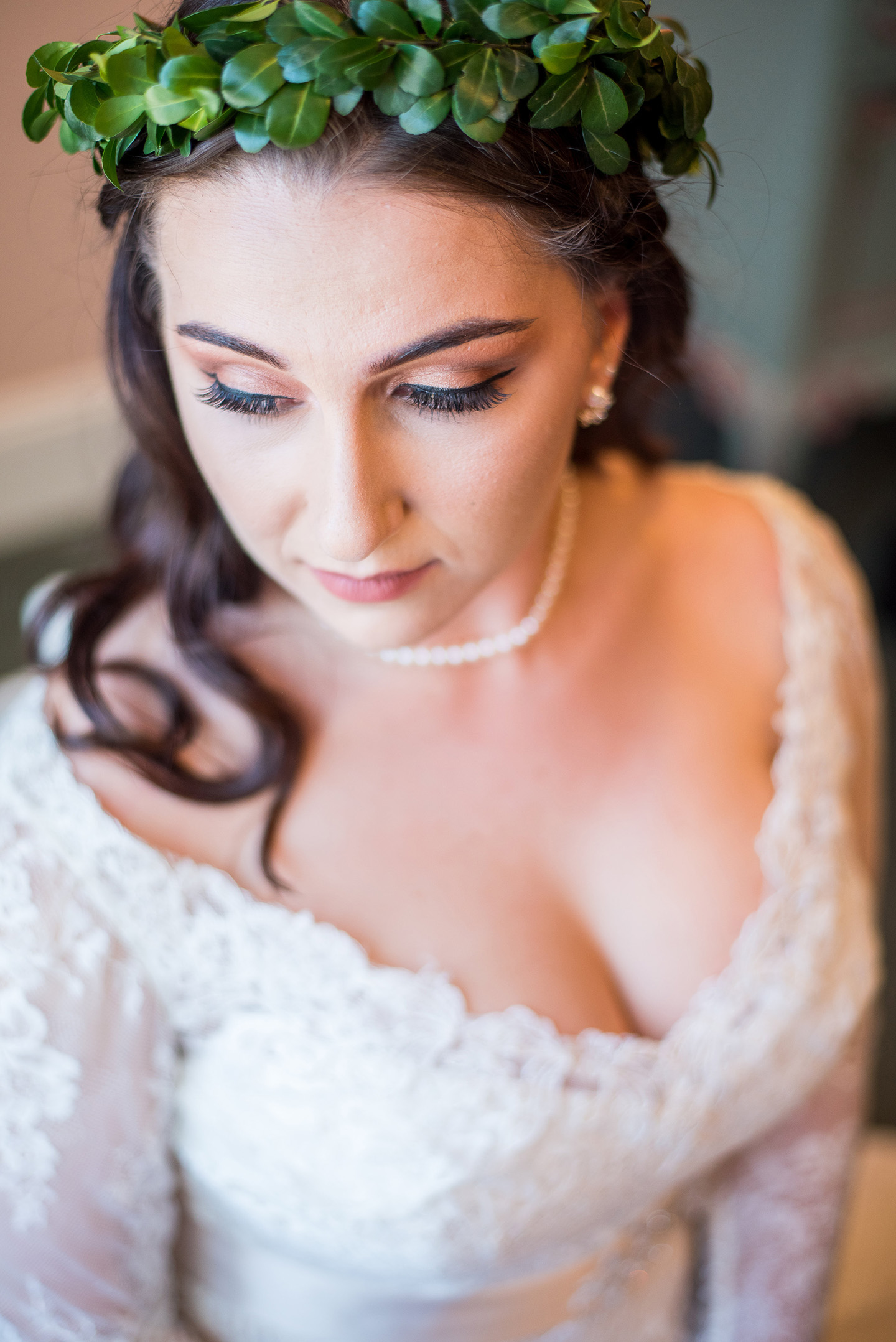 Bryn looked absolutely stunning in her lace gown and headpiece made of greenery.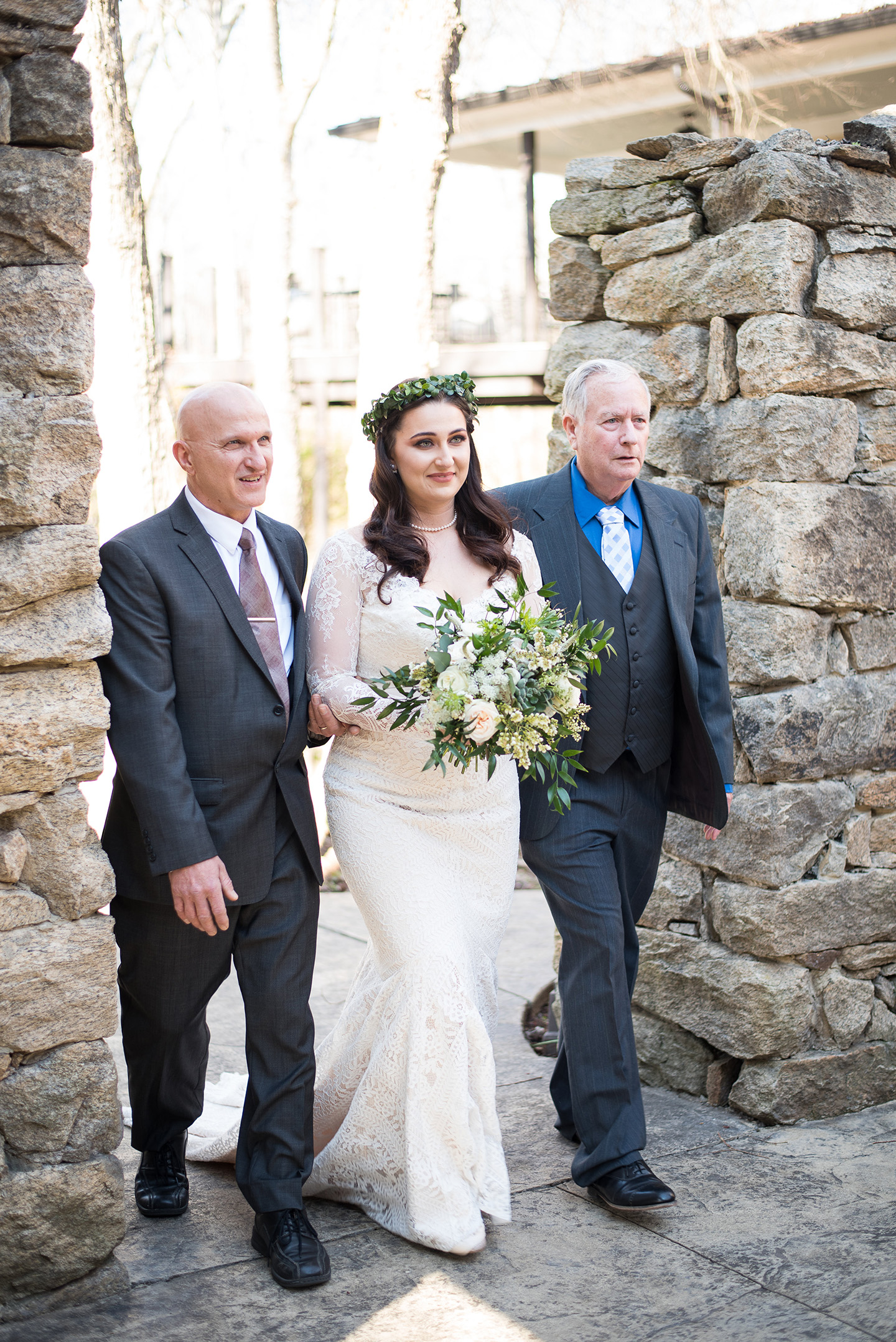 When the time came she was escorted down the aisle to meet Justin and begin the rest of their lives together.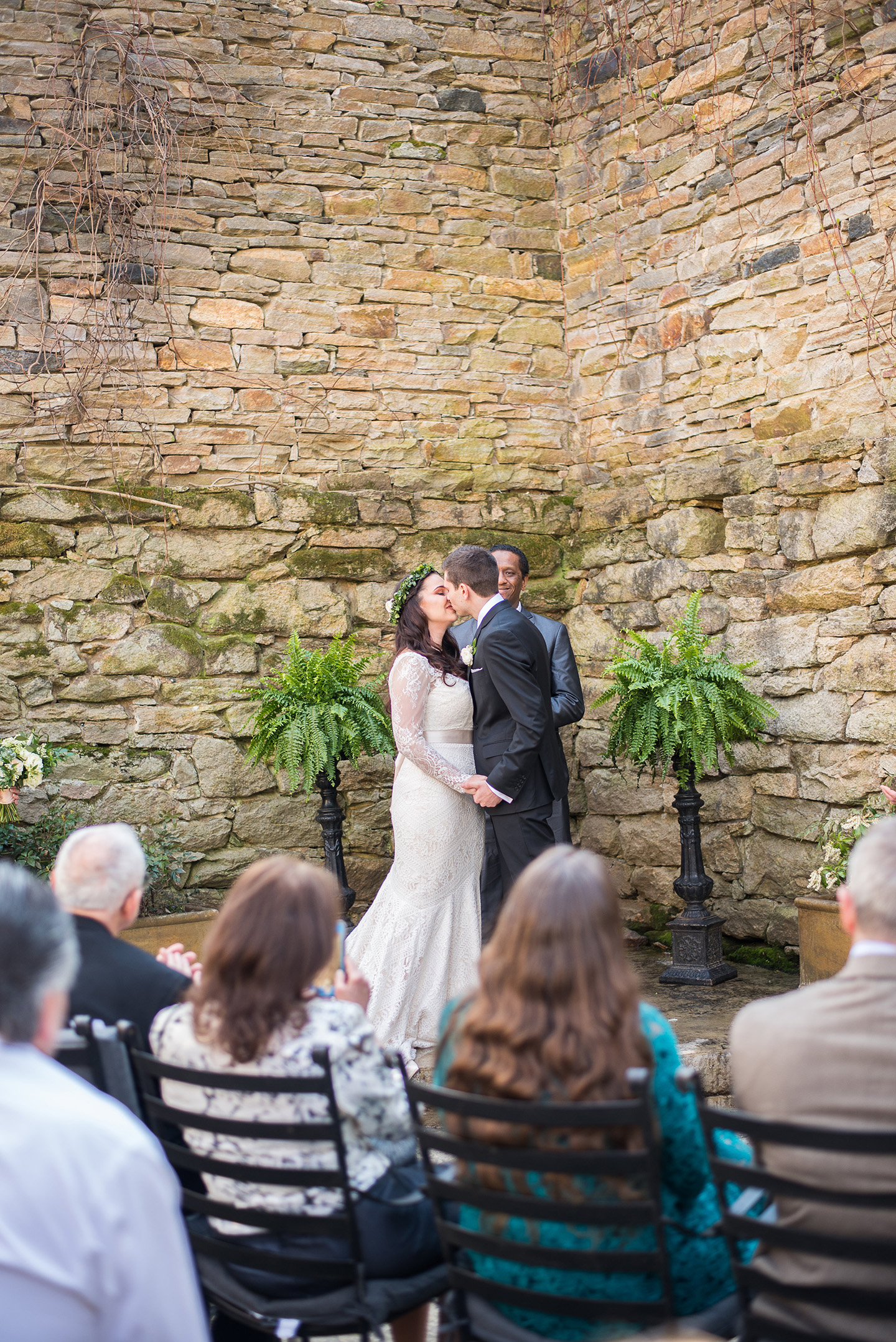 With their family and friends watching, they kissed and were pronounced married! This outdoor space where the ceremony was is one of the coolest parts of the venue! So rustic and historic feeling!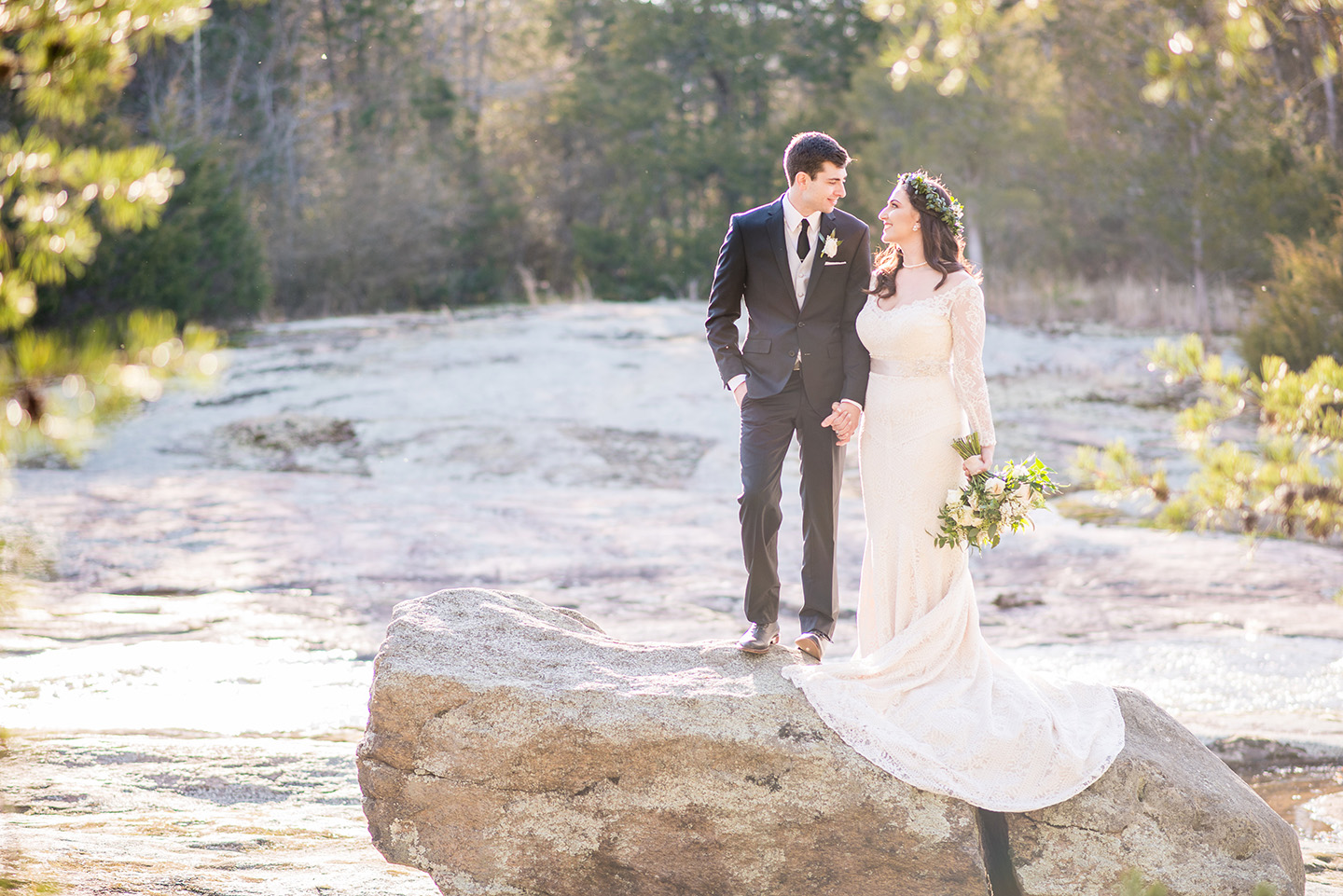 The absolute best part though is the river and rocks! Don't Justin and Bryn look like glowing perfection?!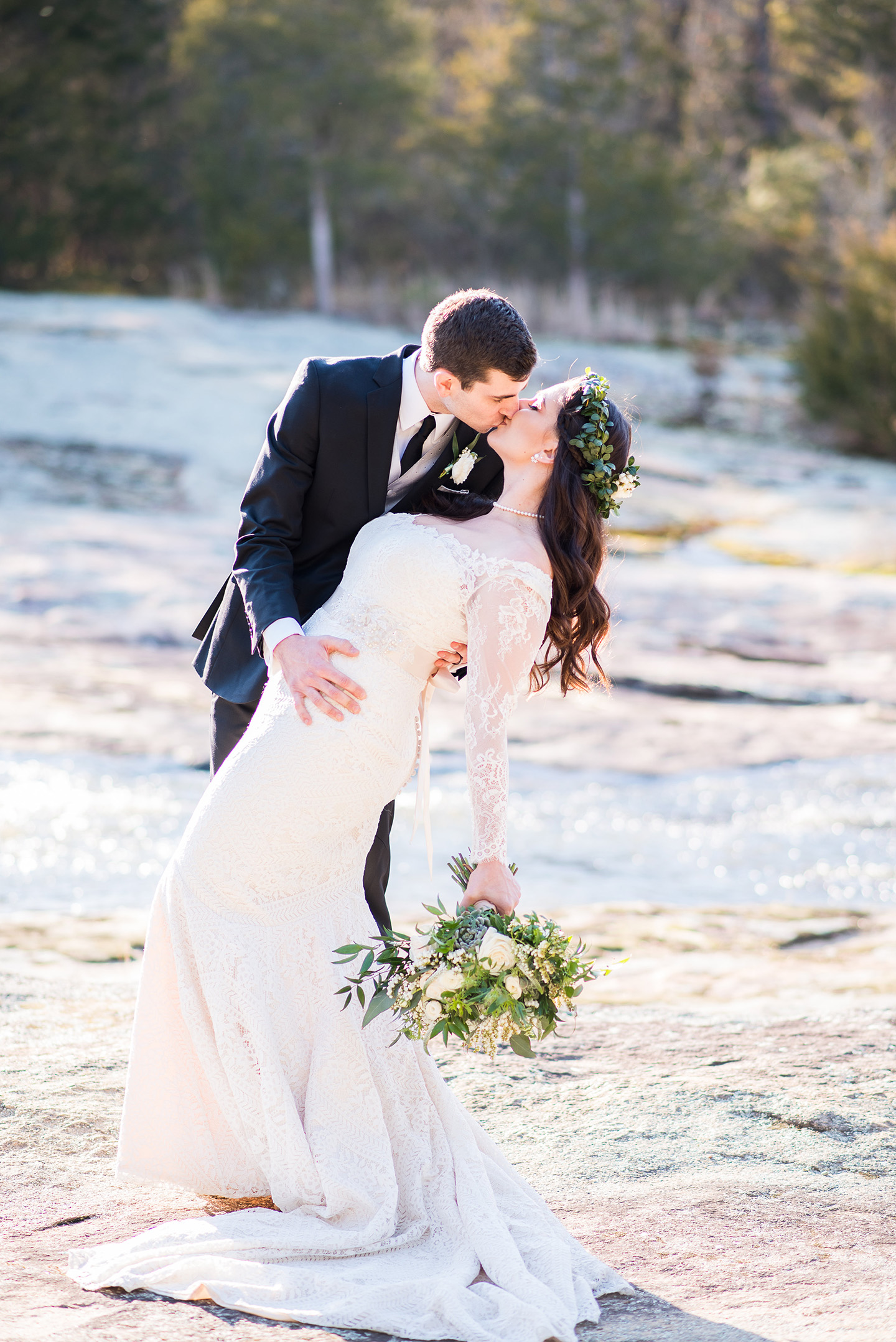 So very swoon-worthy…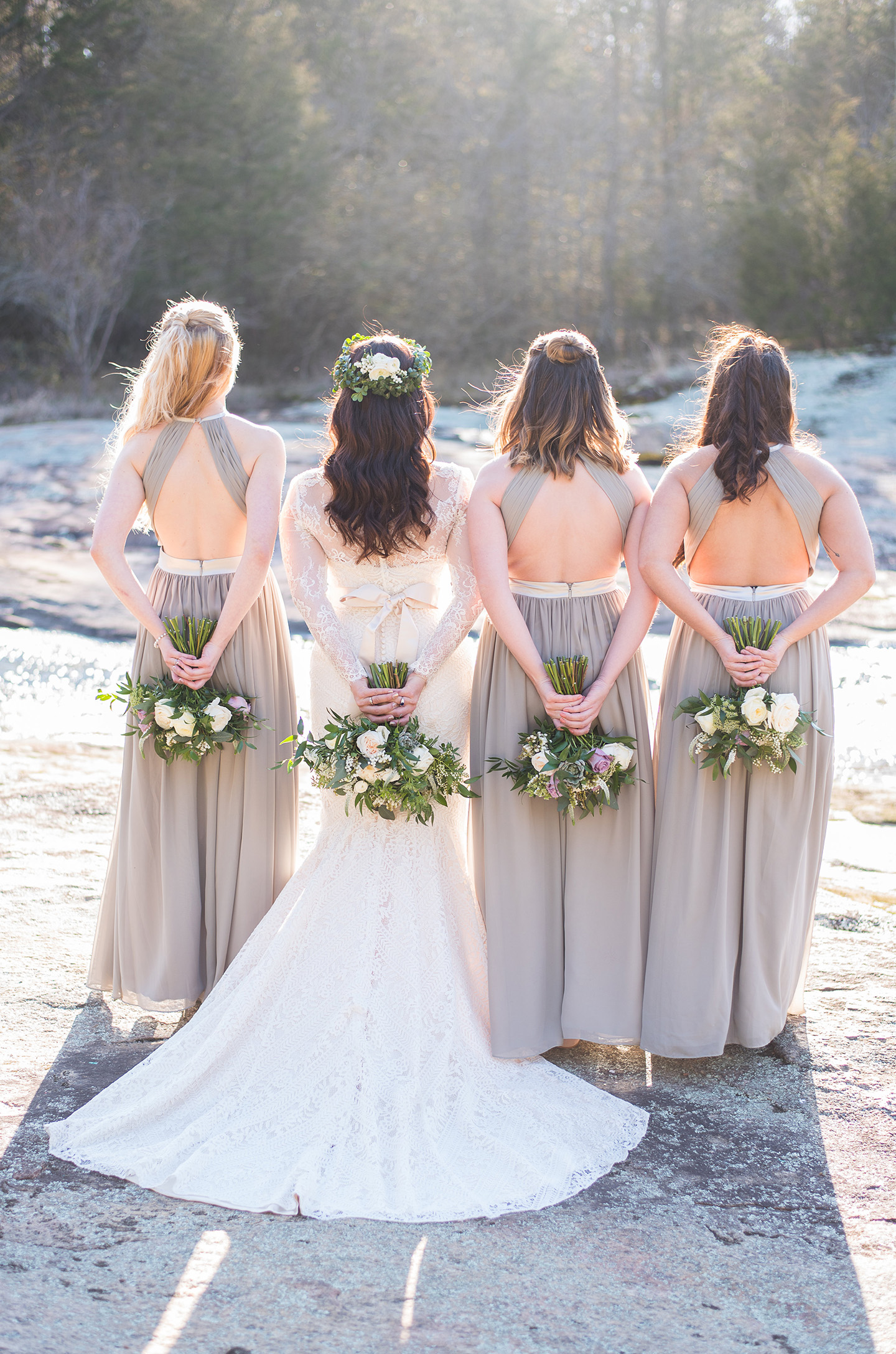 And I love the color Bryn choose for her bridesmaids! If you are getting married soon, a photo like this is a MUST for your big day! So cute and showcases the details of their looks so well.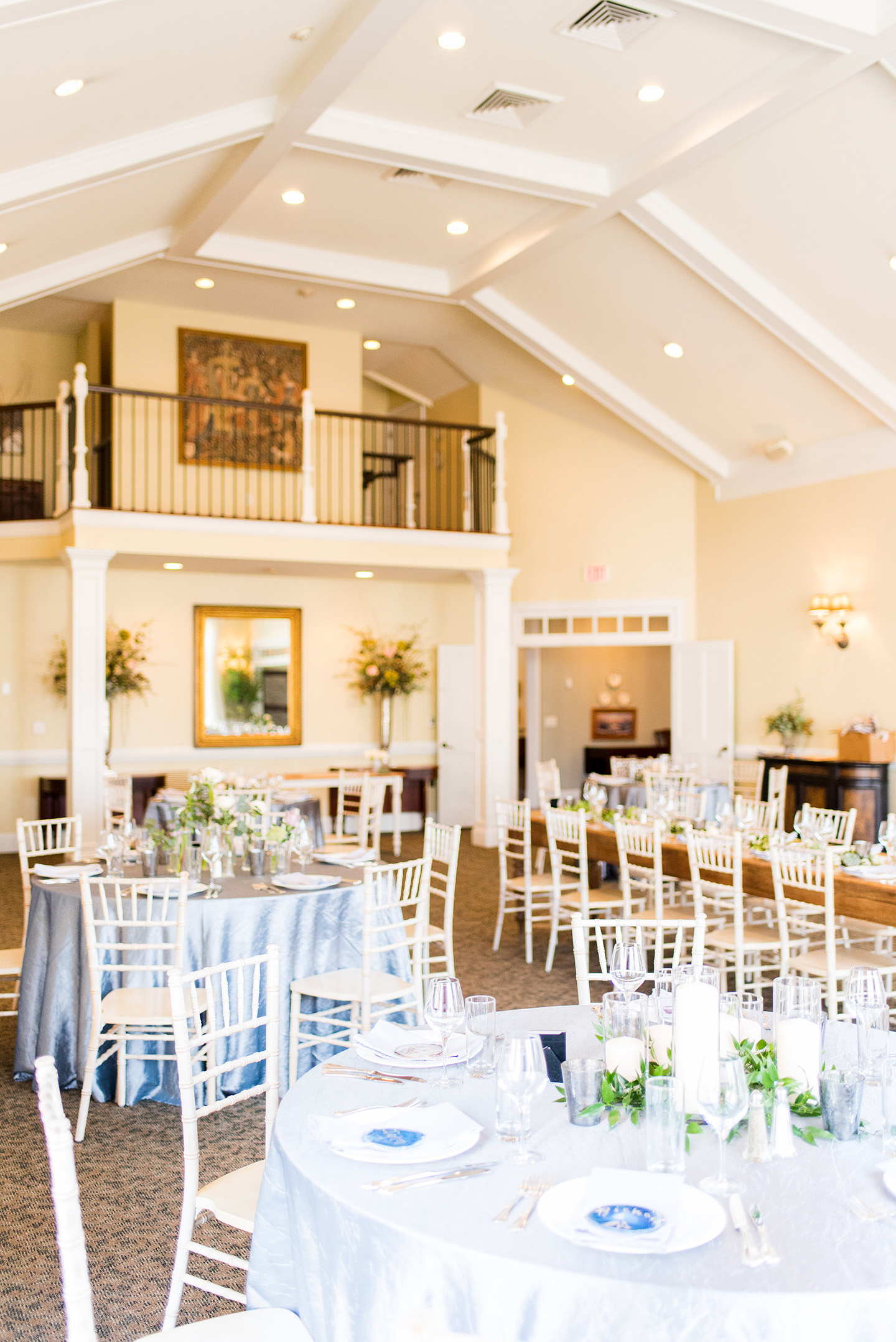 The reception took place indoors of the mill.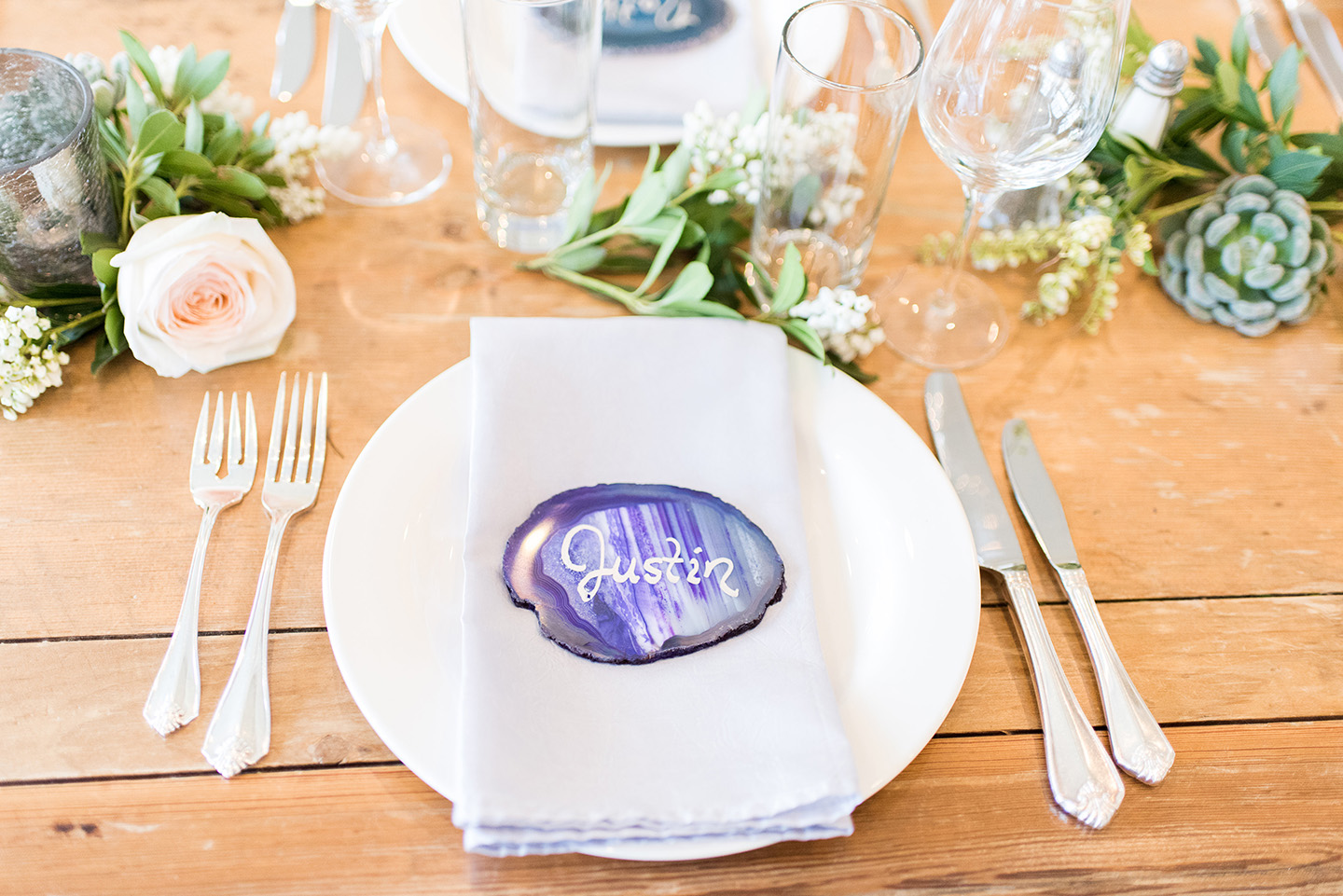 I love the decor they choose and especially the stones that acted as place cards!
After dancing, Justin and Bryn left with the biggest smiles and fullest hearts! Congratulations you two!
Photos by Samantha Parks Photography
From the Bride:
What was your favorite detail from the day? "My favorite detail was definitely walking down the aisle to Aerosmith (the Vitamin String Quartet version, of course). It just felt so very us!"
What advice would you give to a bride to be? "Make sure you decide what matters the most to you before you book anything. For me the pictures were my number 1 priority so I found the perfect photographer and then worked my budget around that. And on that note, my second piece of advice is USE MY PHOTOGRAPHER! She so perfectly captured us and the day and we will look at those pictures for the rest of our lives and be able to relive that day."
Want to be featured on this weekly online blog? Just email us! Want no be featured in our printed magazine? Just email us! **Being on this online blog does not hinder or guarantee a wedding will be in the printed magazine, both are up to the discretion of the editor, Angeline Frame. If your wedding has been chosen for print, she will reach out to you directly.** Thank you for following Virginia Bride Magazine! Stay tuned for more weddings and the best Bridal Shows in Virginia