Fair warning fellow wedding lovers, today's sweet wedding is about to give you alllllll the feels!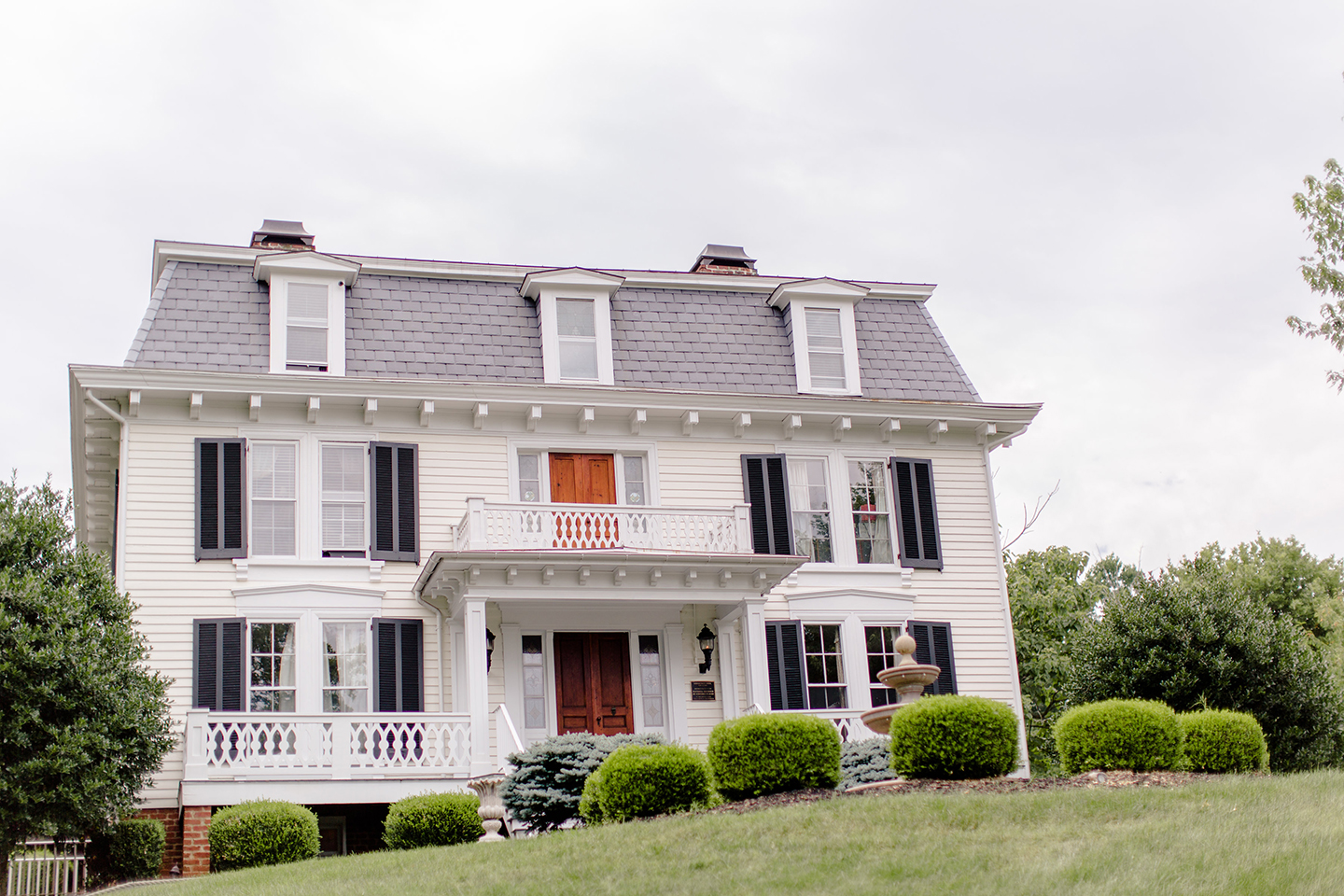 Caitlyn and Russell were actually married "military style" in 2016 but were able to have a true wedding ceremony and reception at the
Chestnut Hill Bed and Breakfast
in Orange, VA in July of last year.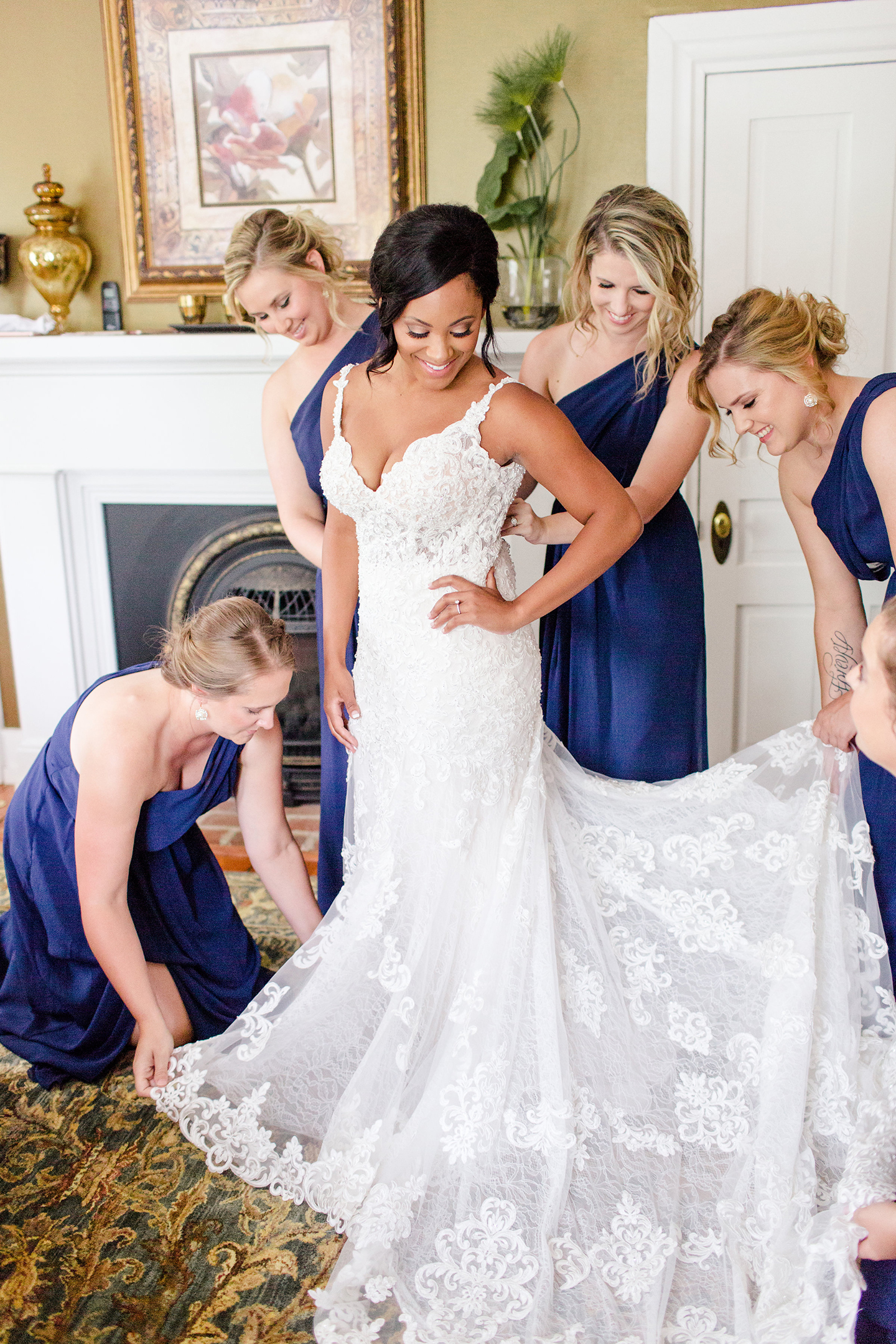 Caitlyn choose a stunning lace gown for their bid day. Her maids were blue which went perfectly with their classic and romantic theme.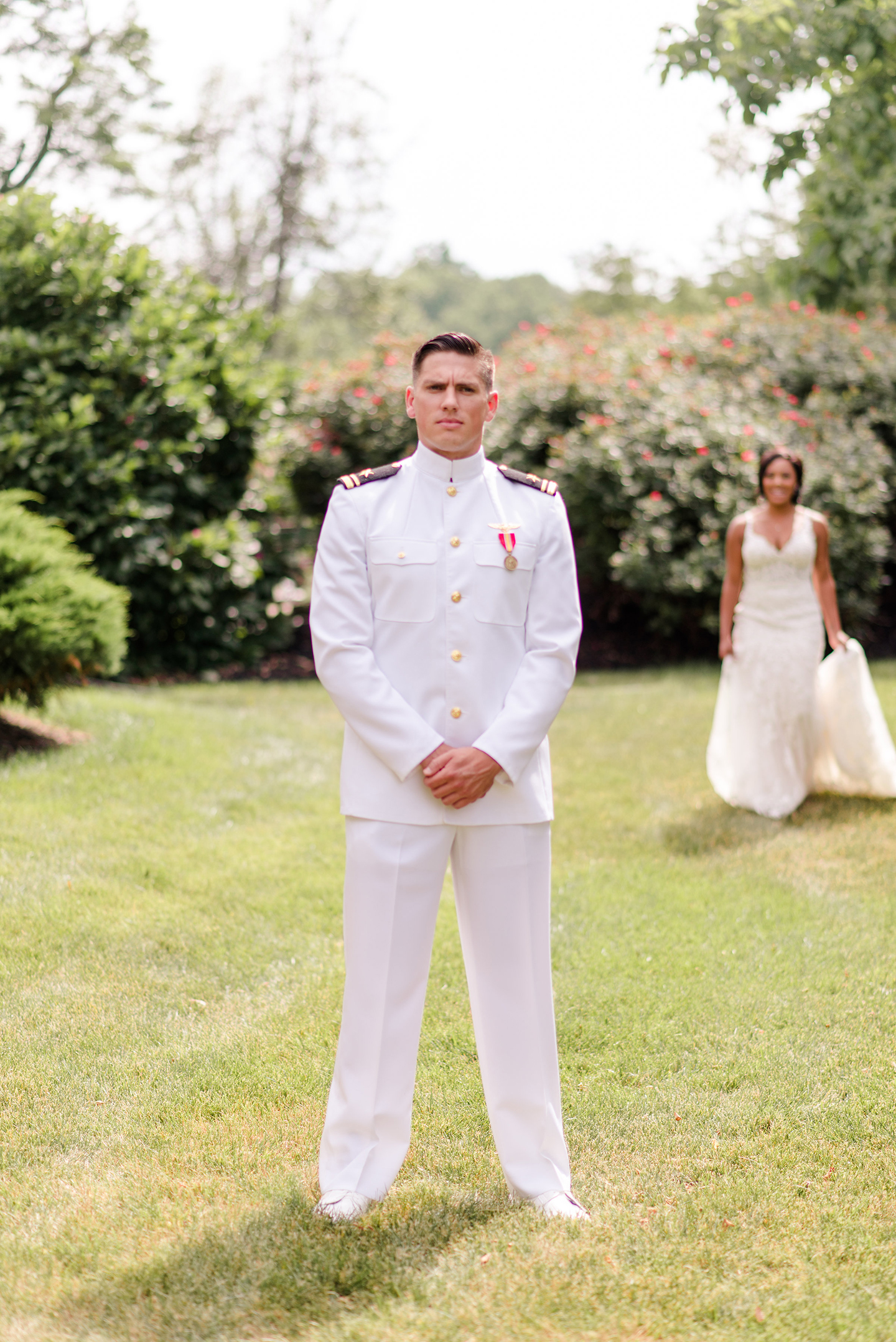 Russell stood in his navy dress whites as he waited to see Caitlyn in her gown for the first time.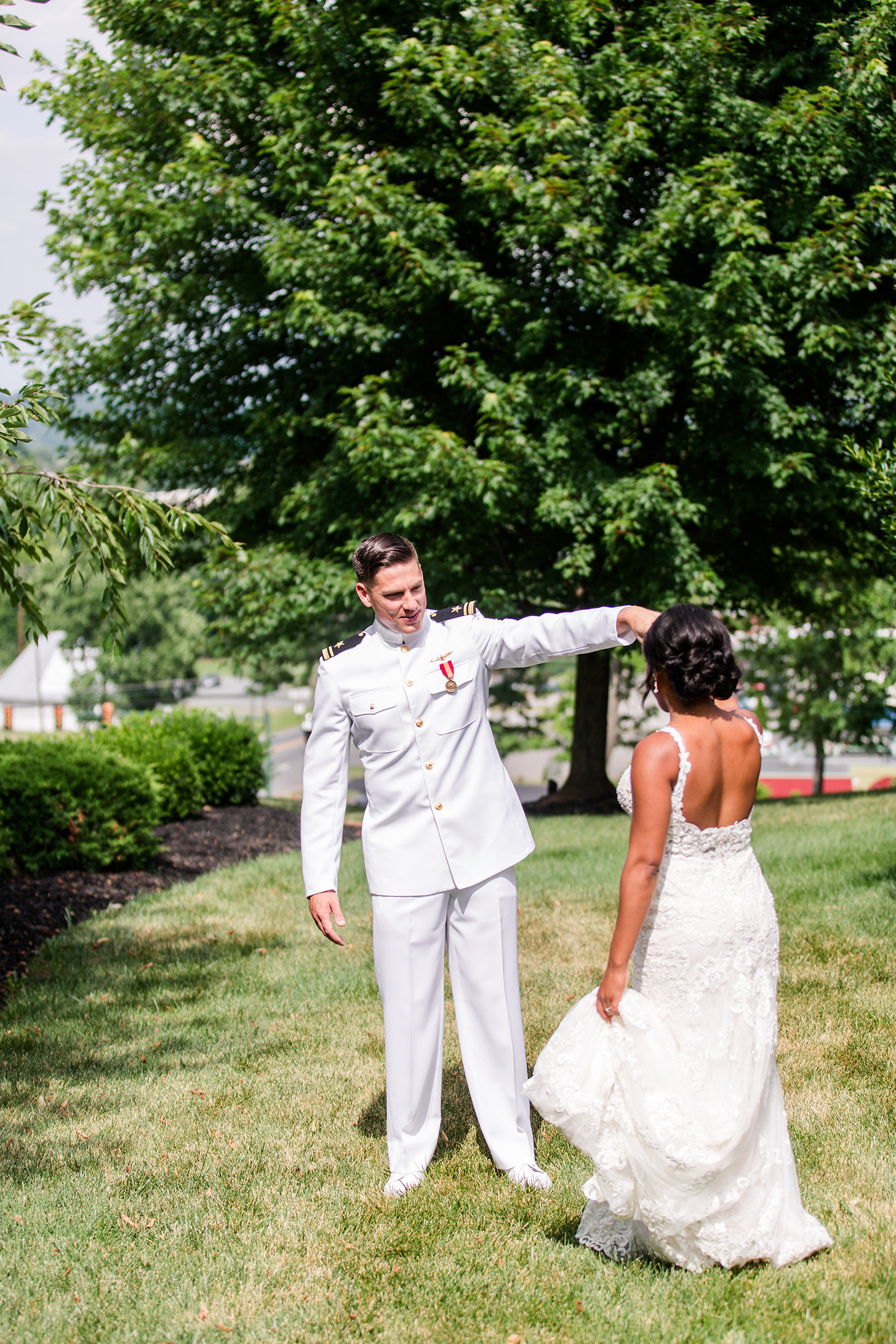 "I couldn't wait until the aisle walk to see Russ's reaction to my wedding dress" Caitlyn said. "It was well worth it, I can still see the smile he had on his face when he saw me for the first time."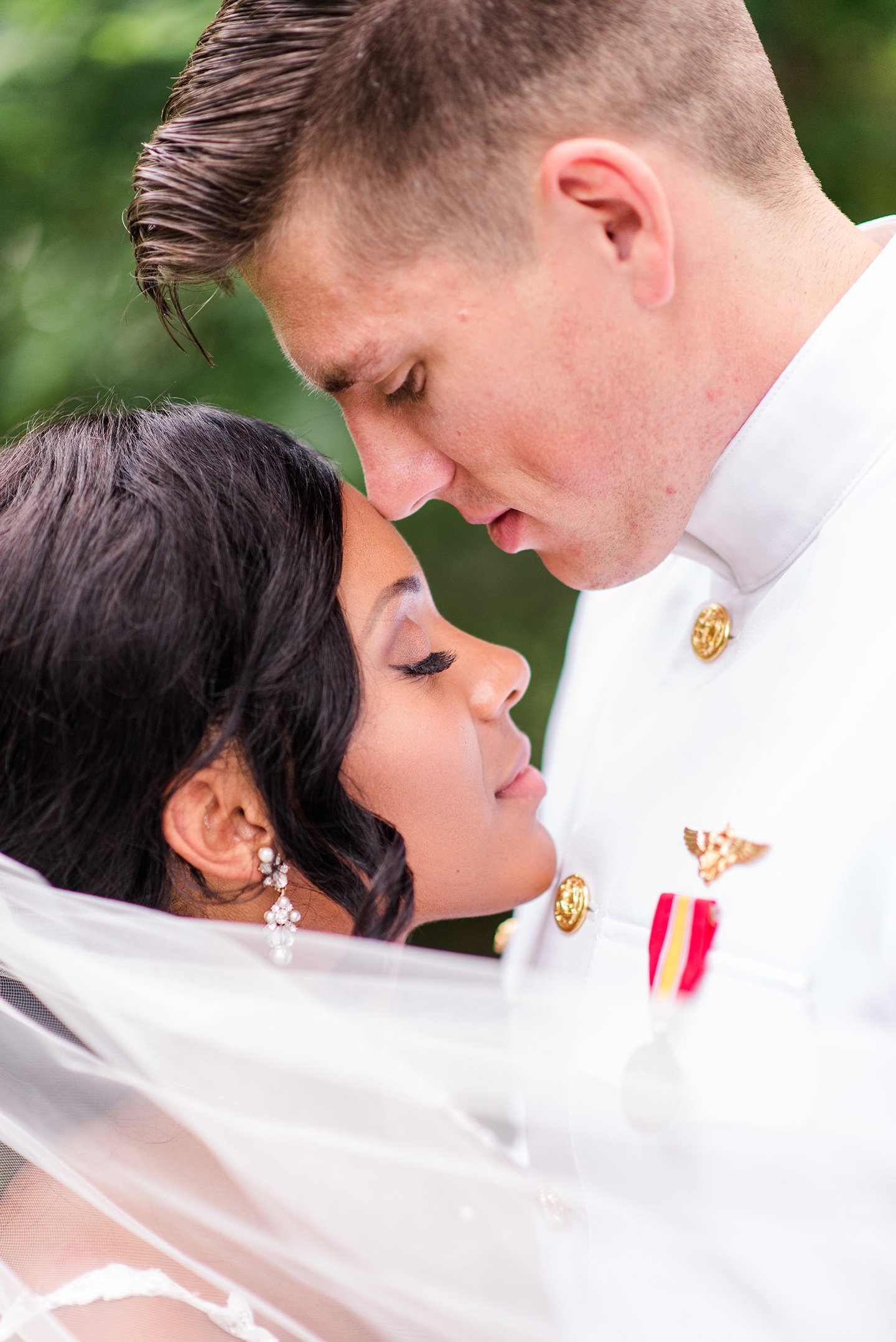 I told y'all…all the feels!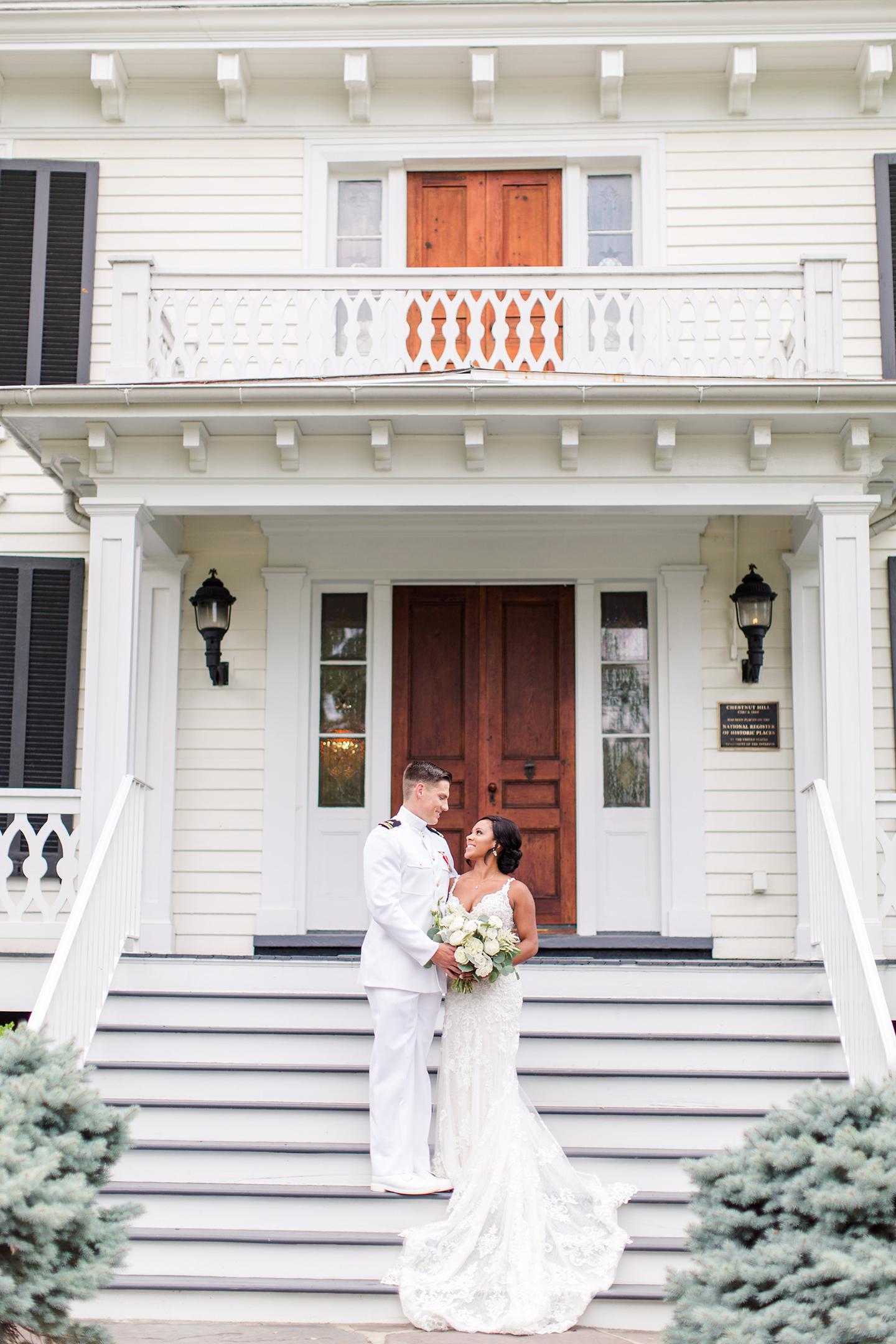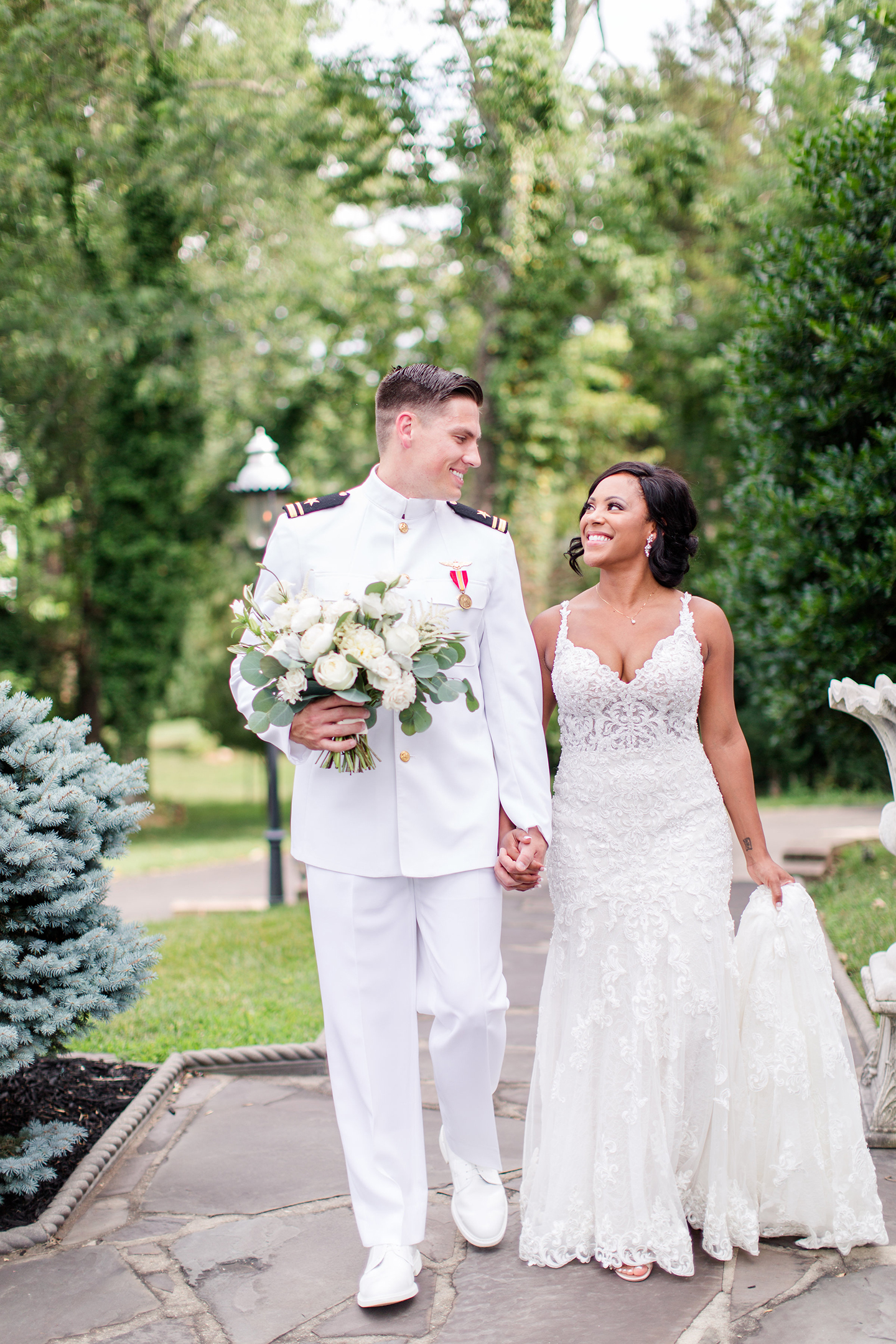 Something about a man carrying a bouquet for his bride makes my heart so happy.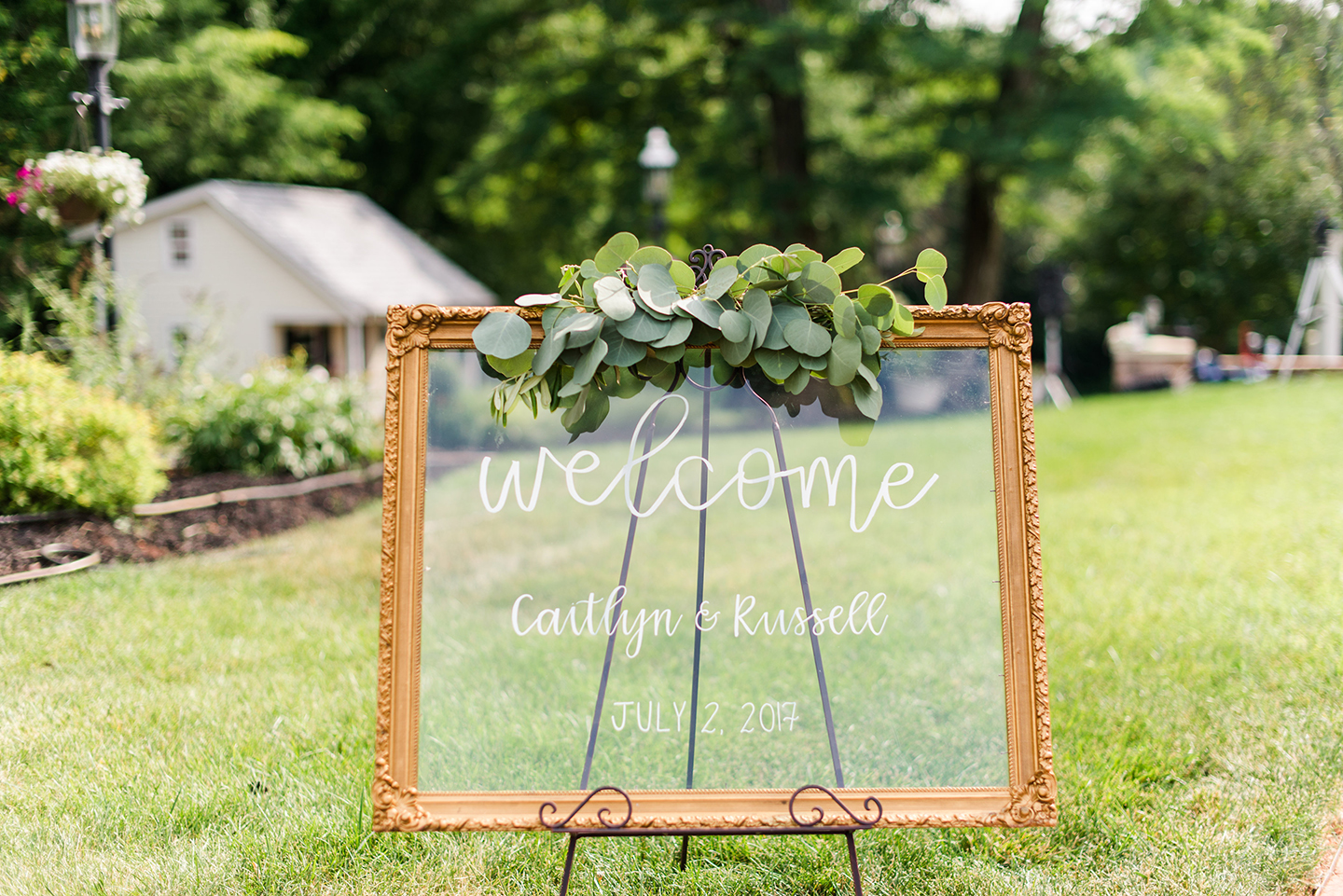 The ceremony took place outdoors and featured pretty touches of gold decor like this frame above.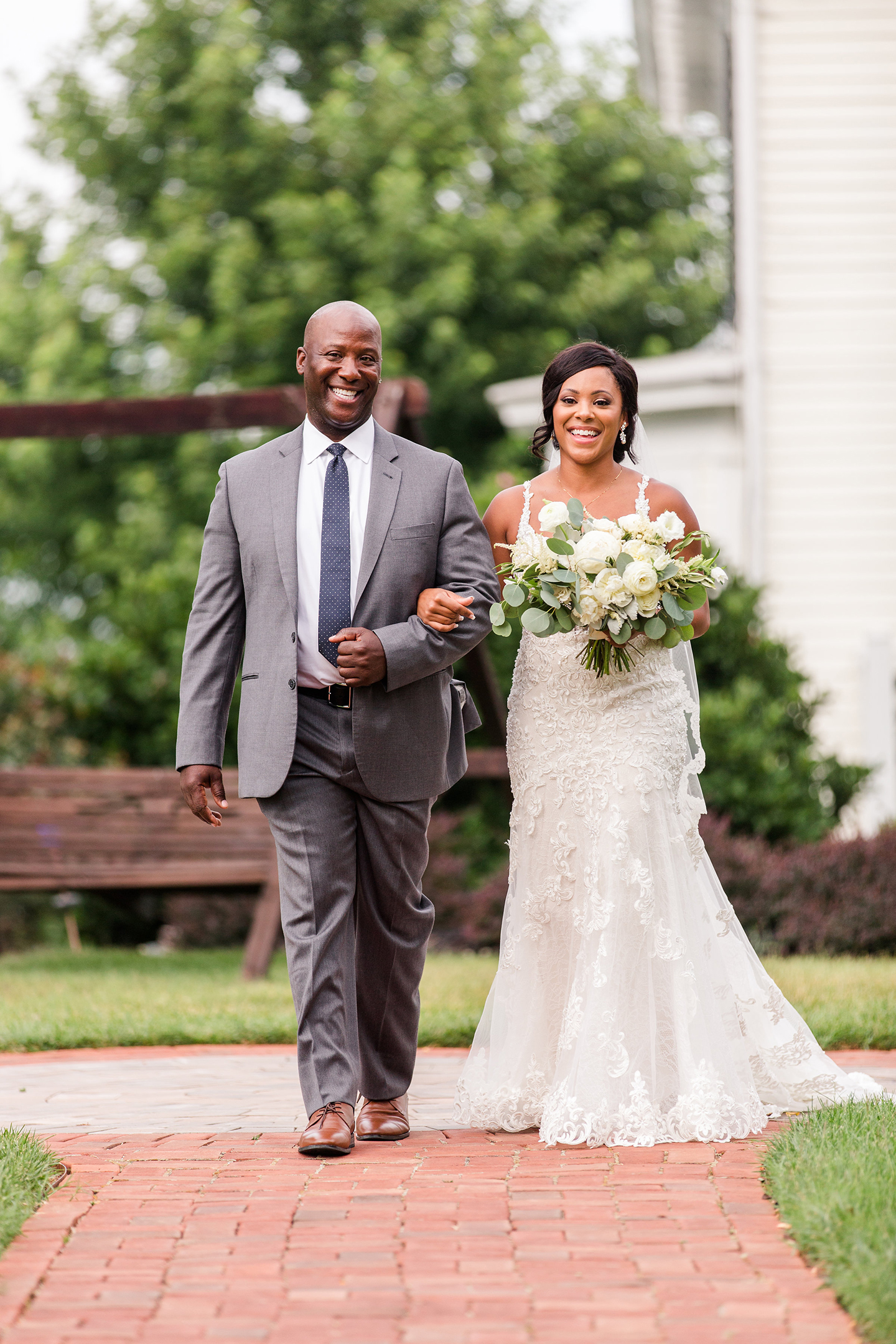 Caitlyn had one of the sweetest walks down the aisle I've yet to see. She began arm in arm with her biological father. I love their smiles…so contagious!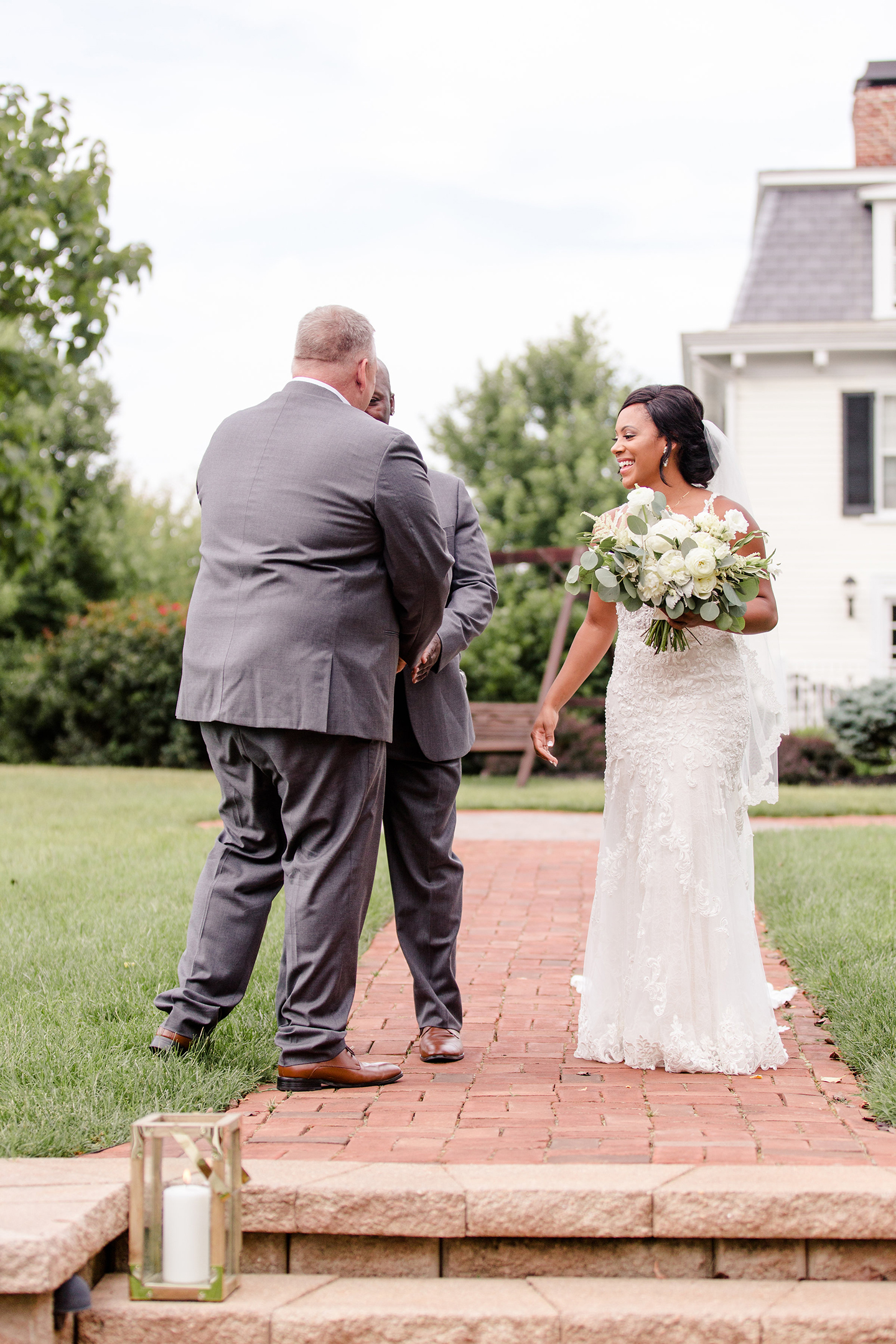 Then, halfway down the aisle, her biological father handed her off to the man that had legally adopted her at age 3.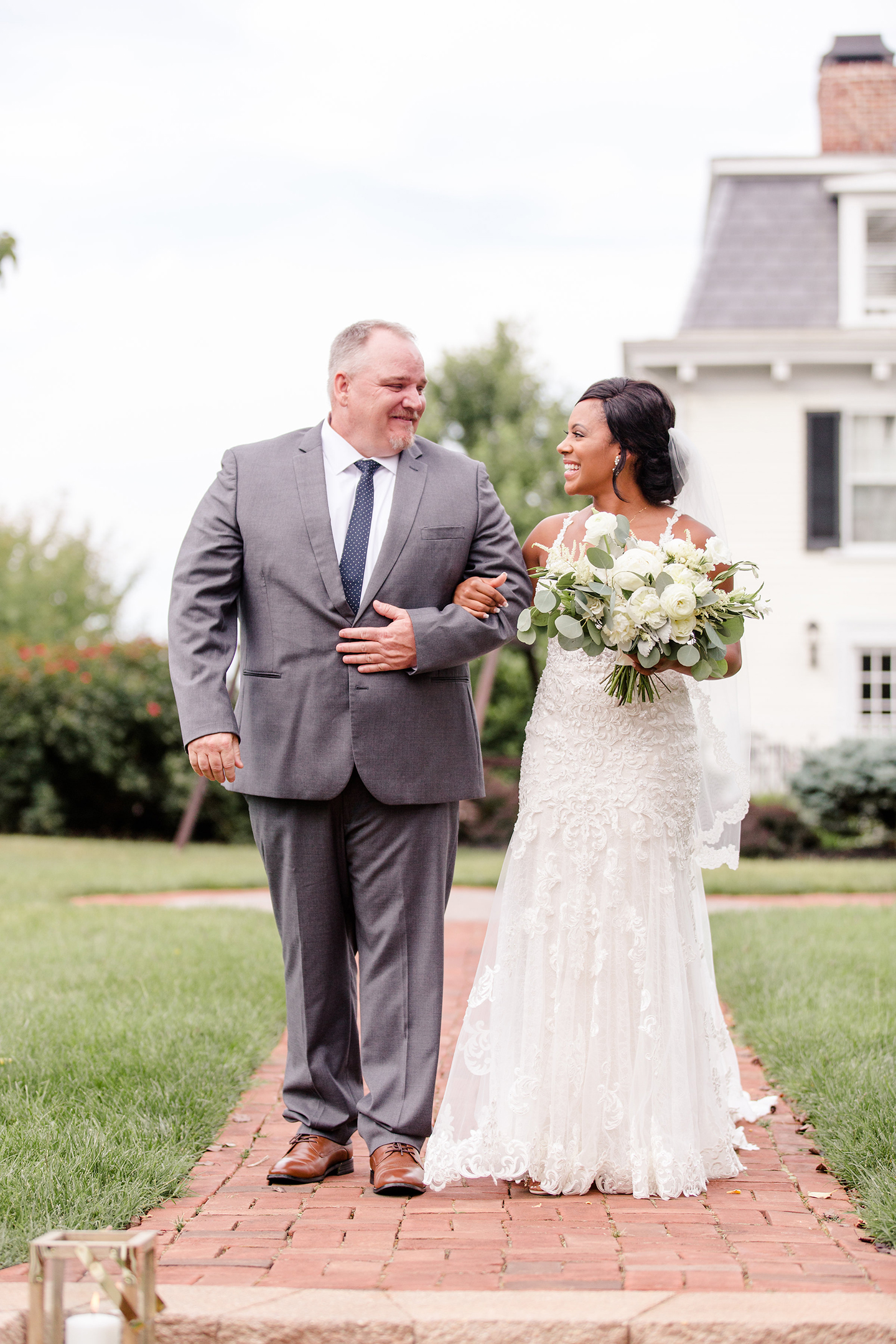 HIS FACE…tears and joy. And I am not only talking about the emotion on his face…I feel it too as I type this!
Then it was ceremony time!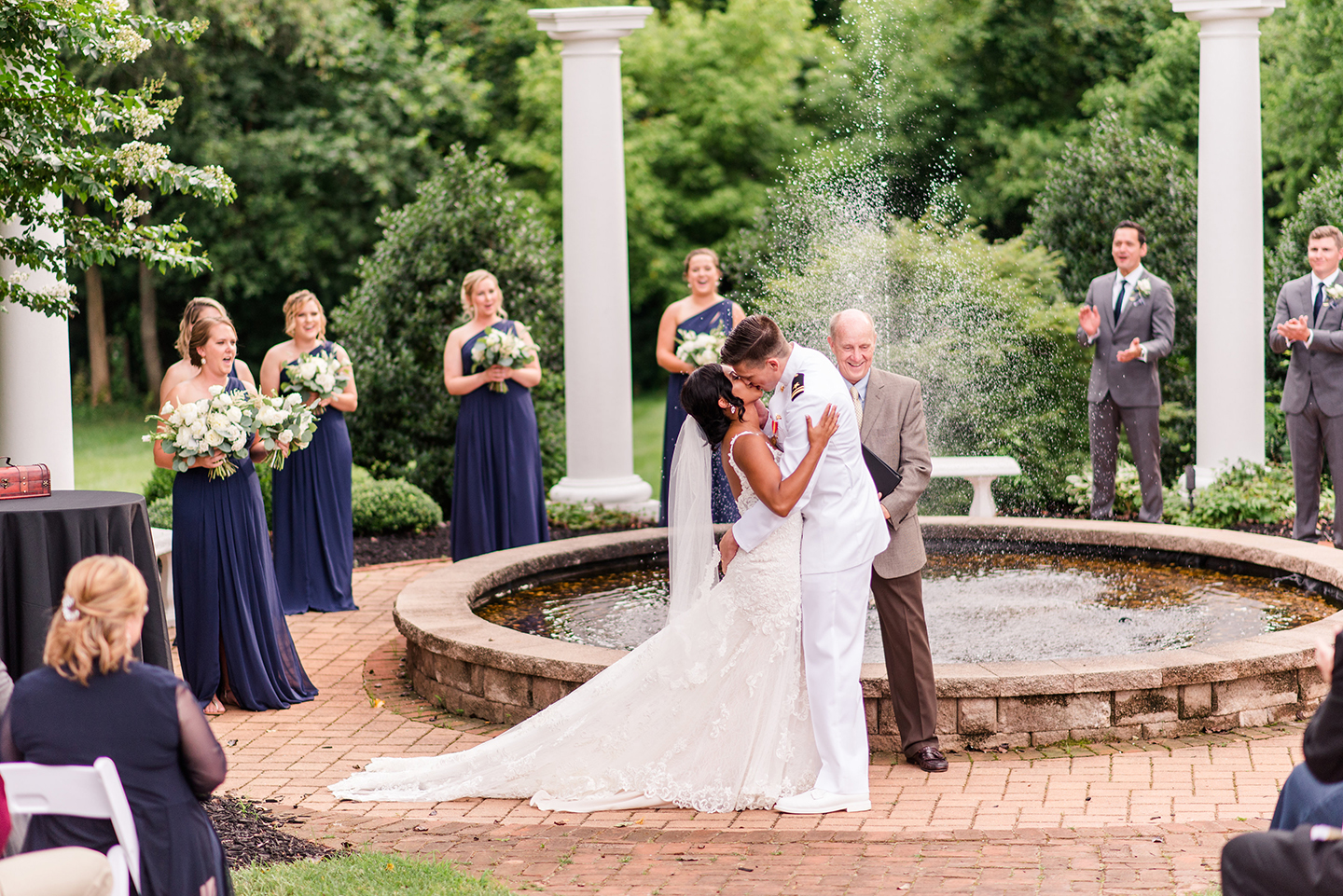 In front of this gorgeous fountain, they commemorated their love!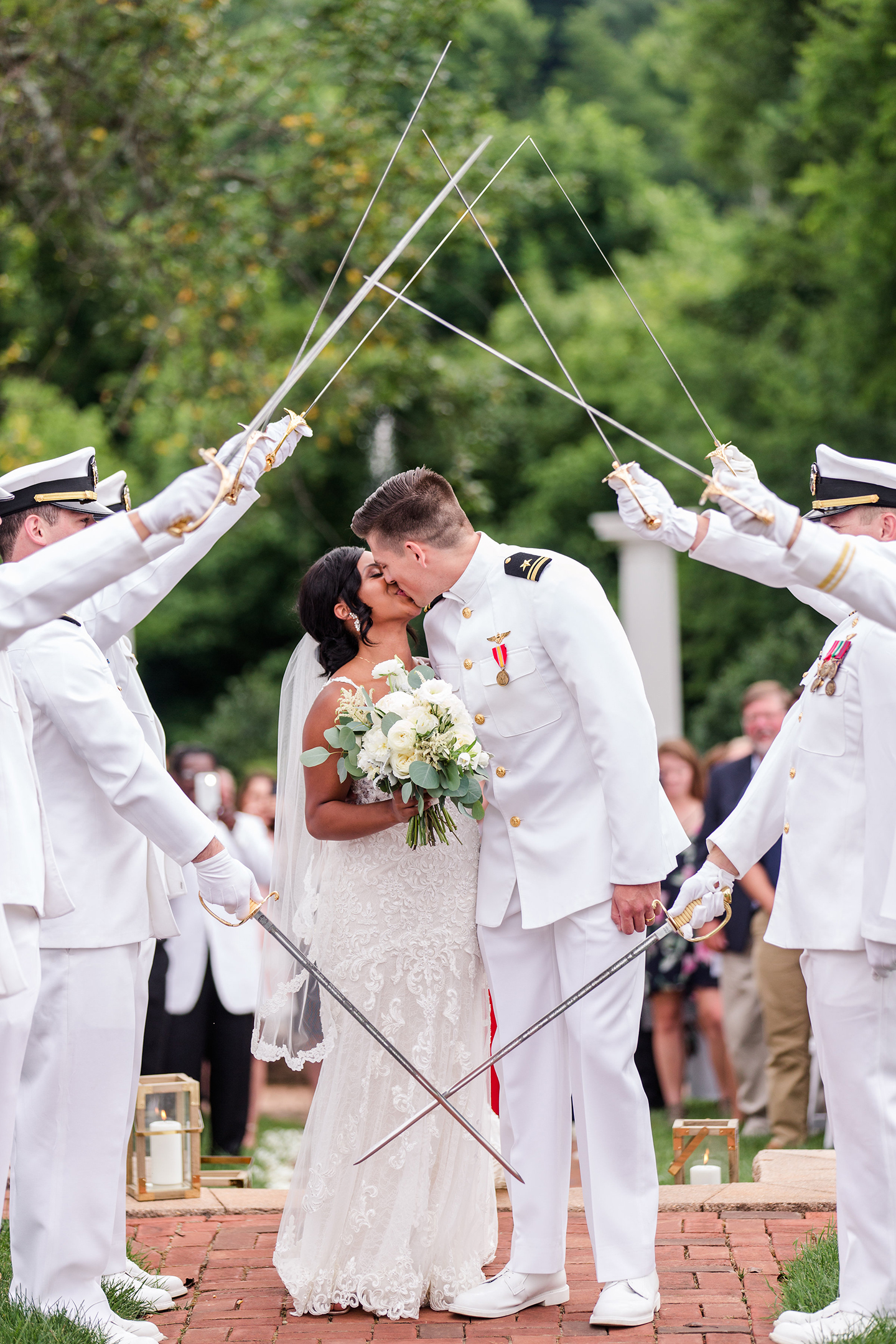 They make a stunning couple and I love that they both serve our great country!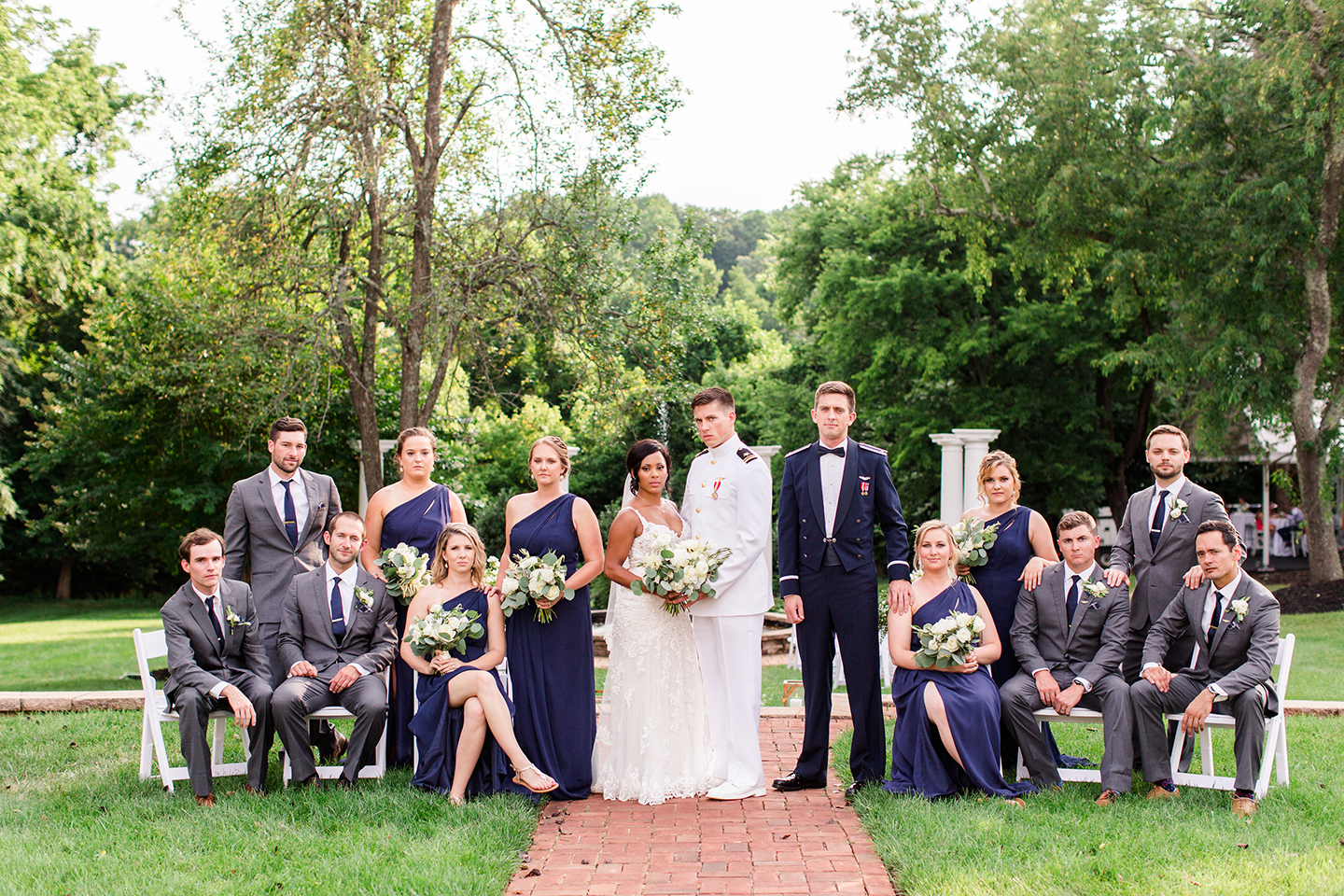 Also, I totally failed at the bridal party picture. Ladies, pin this image above to your pinterest because it is a MUST for your big day ?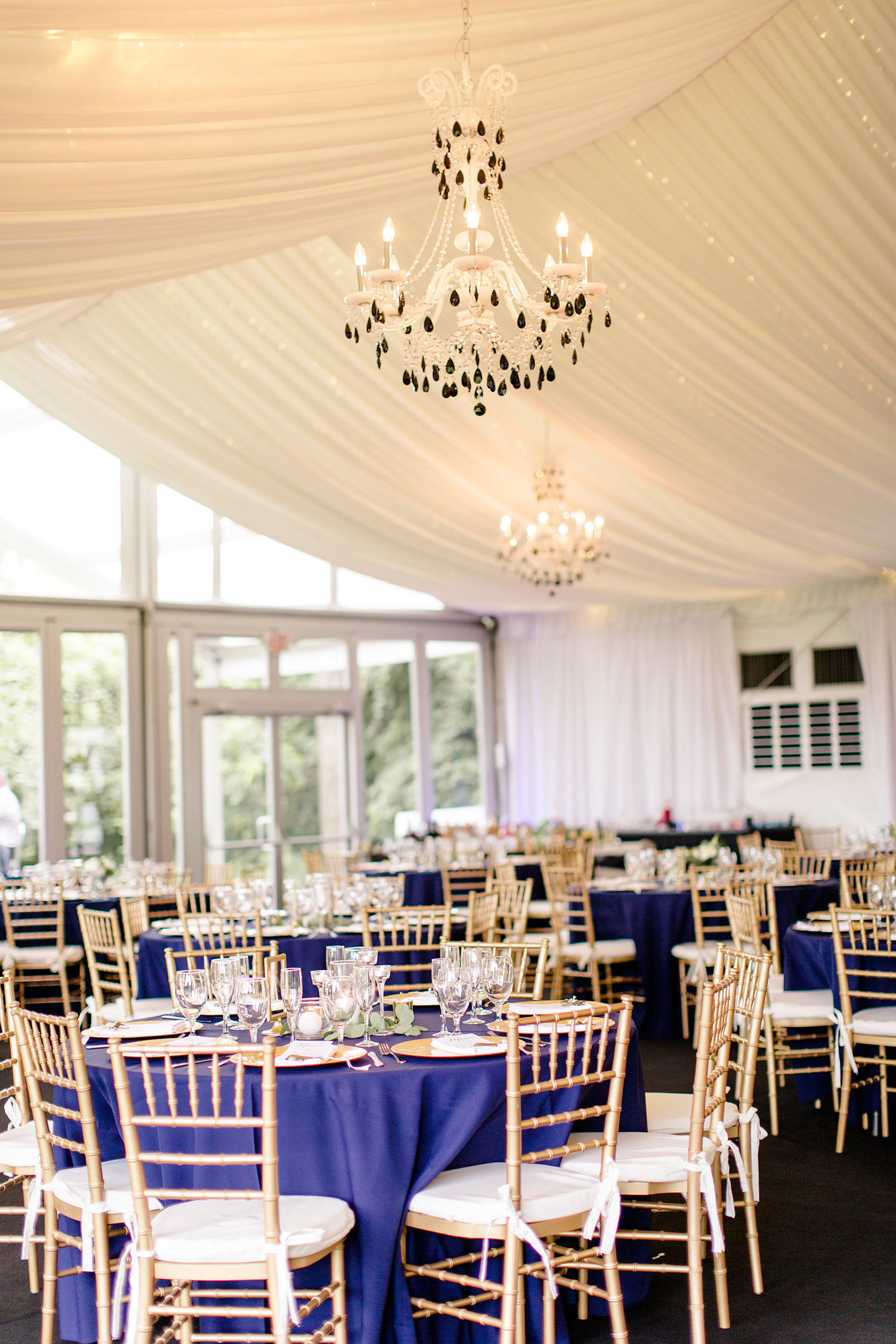 The elegant reception took place indoors.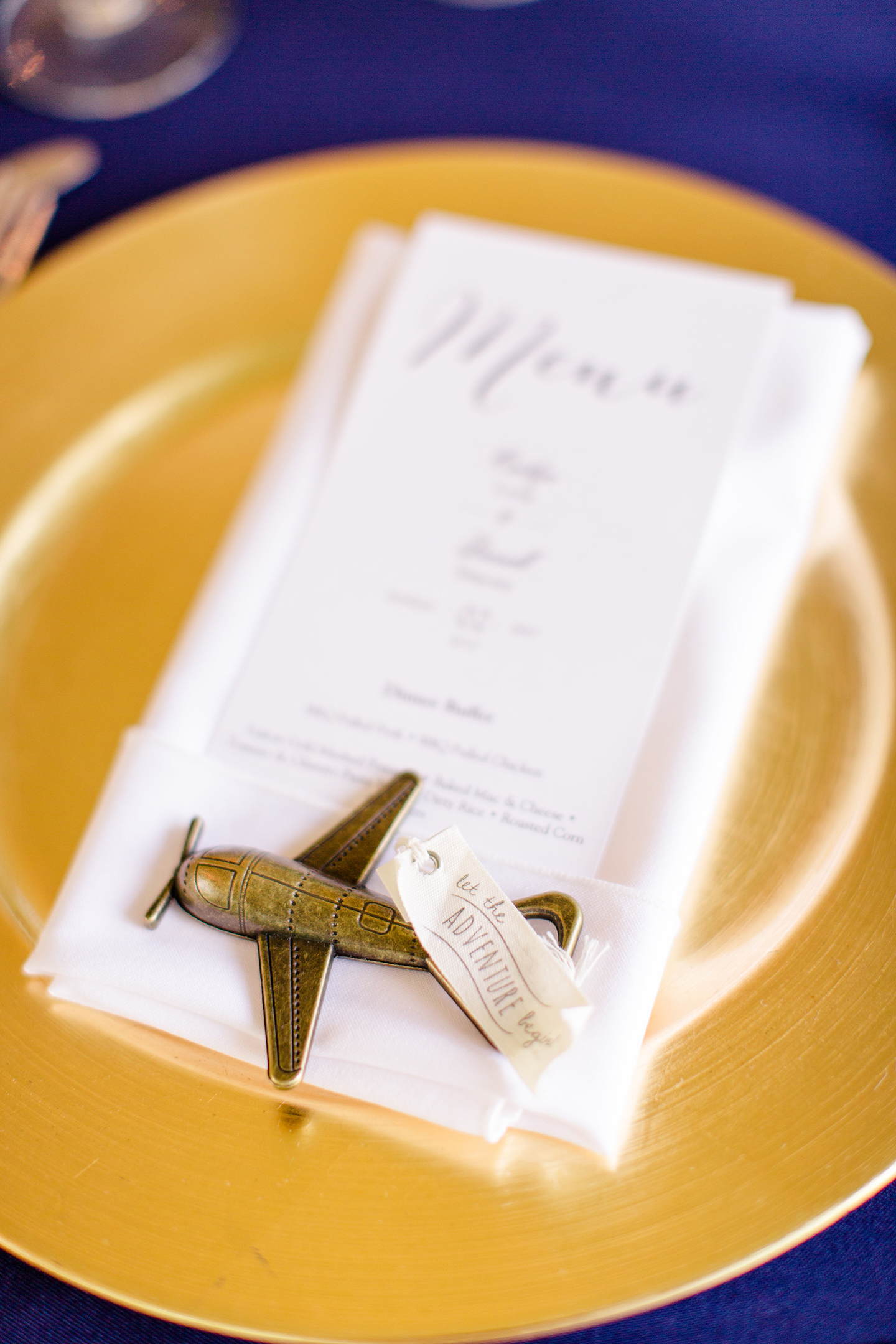 Each place setting was topped with this adorable bottle opener.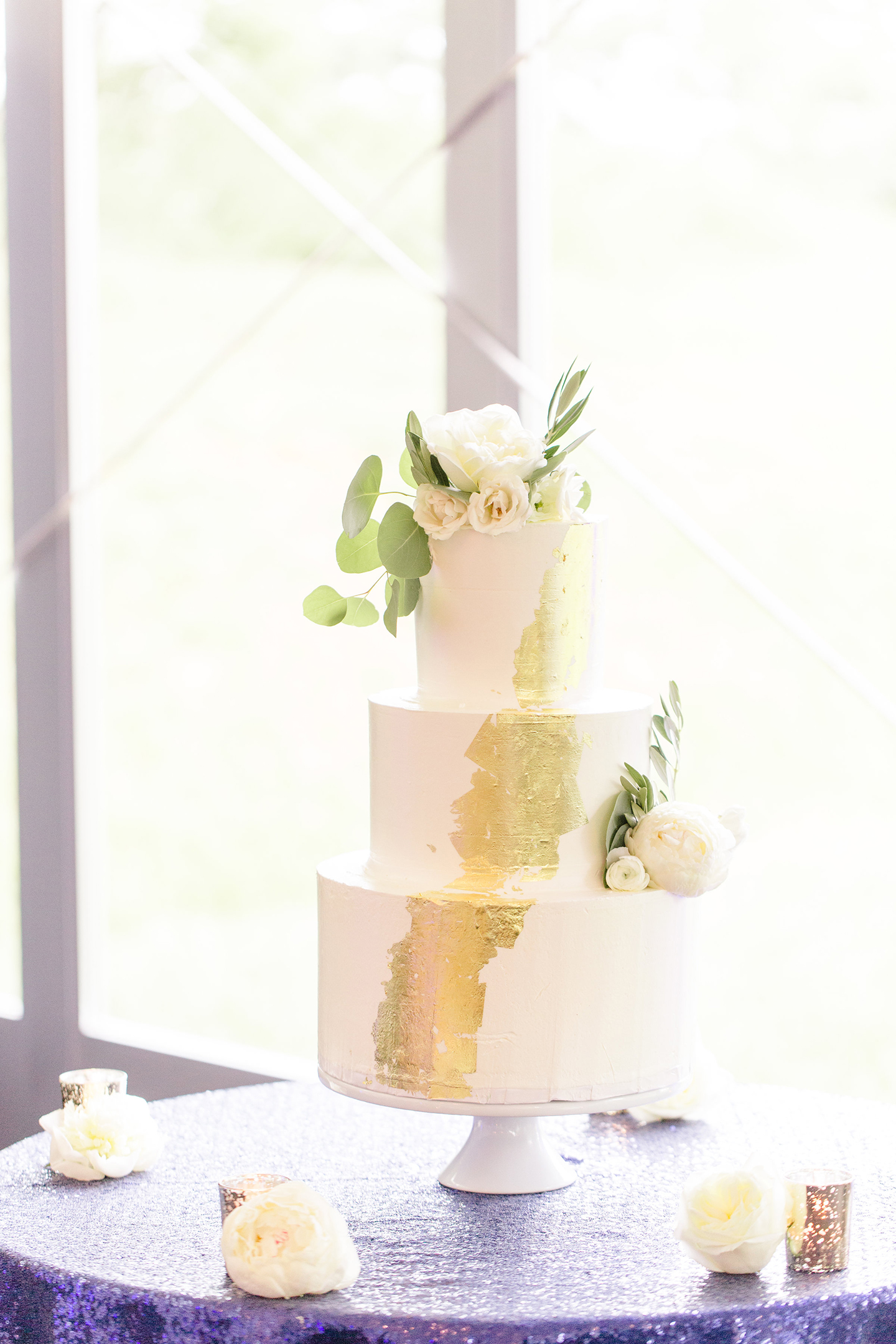 And don't even get me started on this cake ?!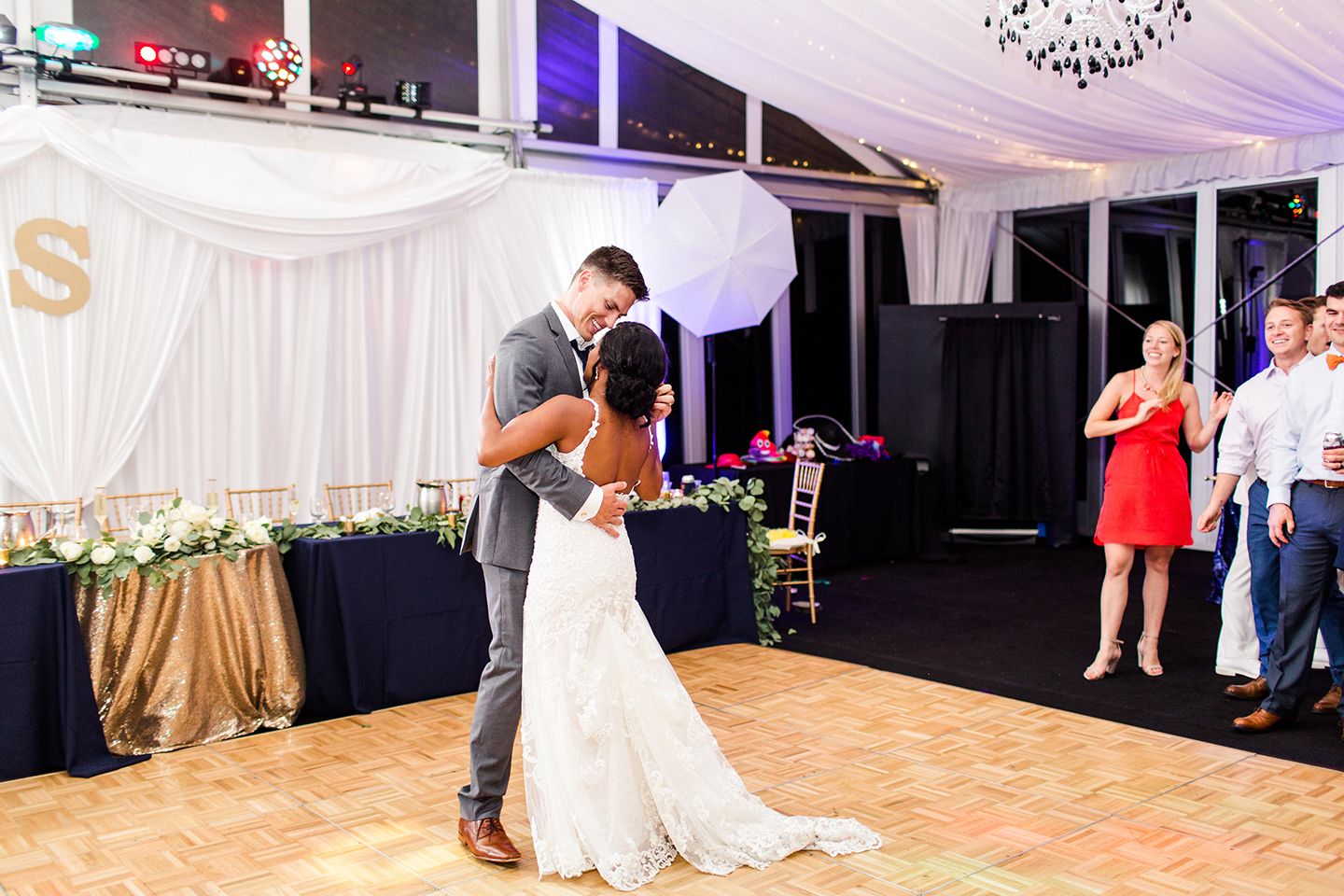 They danced the night away with so much love in their eyes…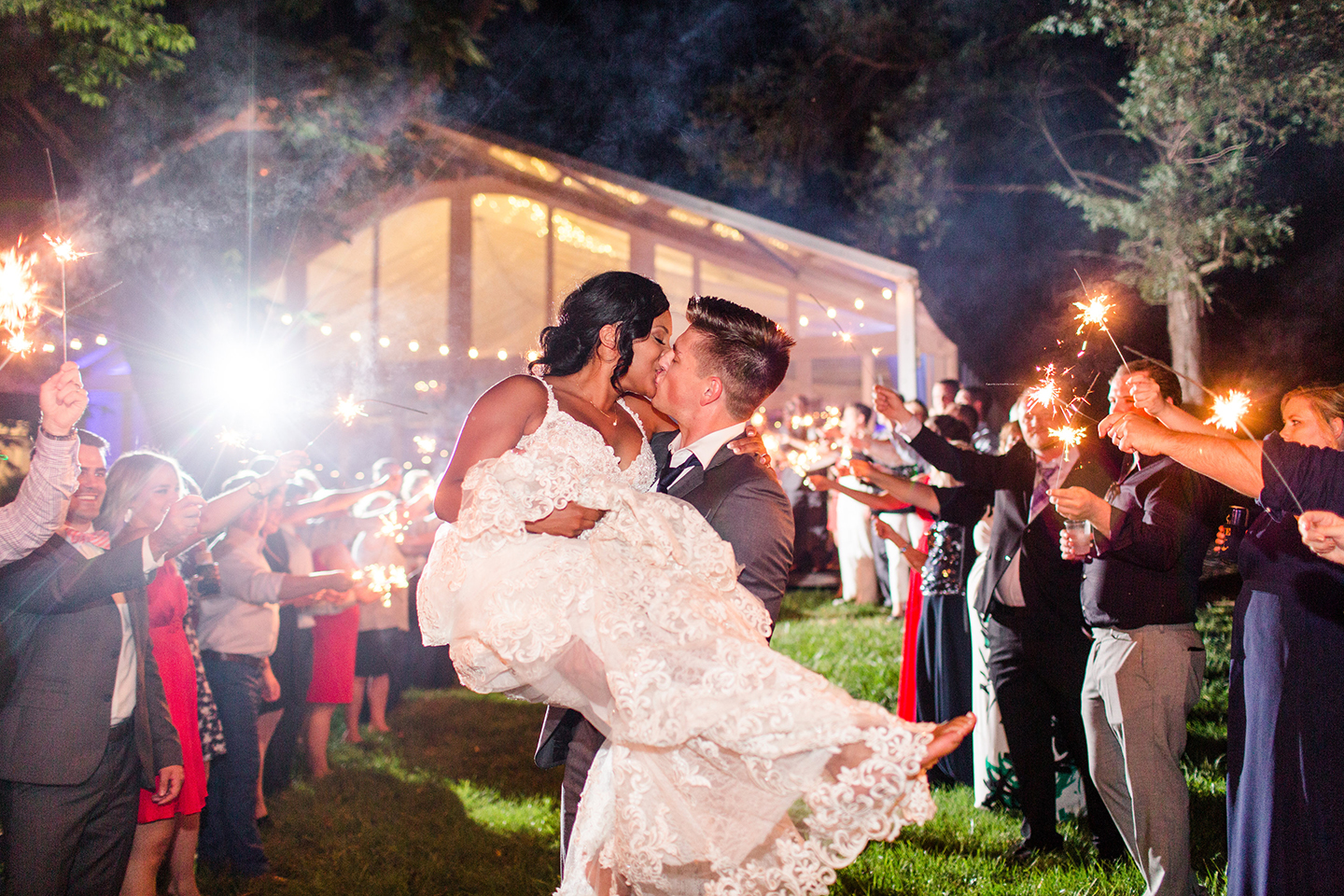 Congrats Russel and Caitlyn!
From the Bride:
What was your favorite detail from the day? "My favorite detail was our venue! From my bridal suite to the glass wall reception tent! Chestnut Hill Bed and Breakfast is such a beautiful place all  on it's own with or without added wedding decor."
What advice would you give to a bride to be? "My advice to a future bride would be to trust your vendors. Hire people who are good at their jobs and let them do it! You are paying for their services for a reason. Don't try to take it all on, on your own. I planned this wedding across the country from friends and family and I could NOT have done it without my vendors."