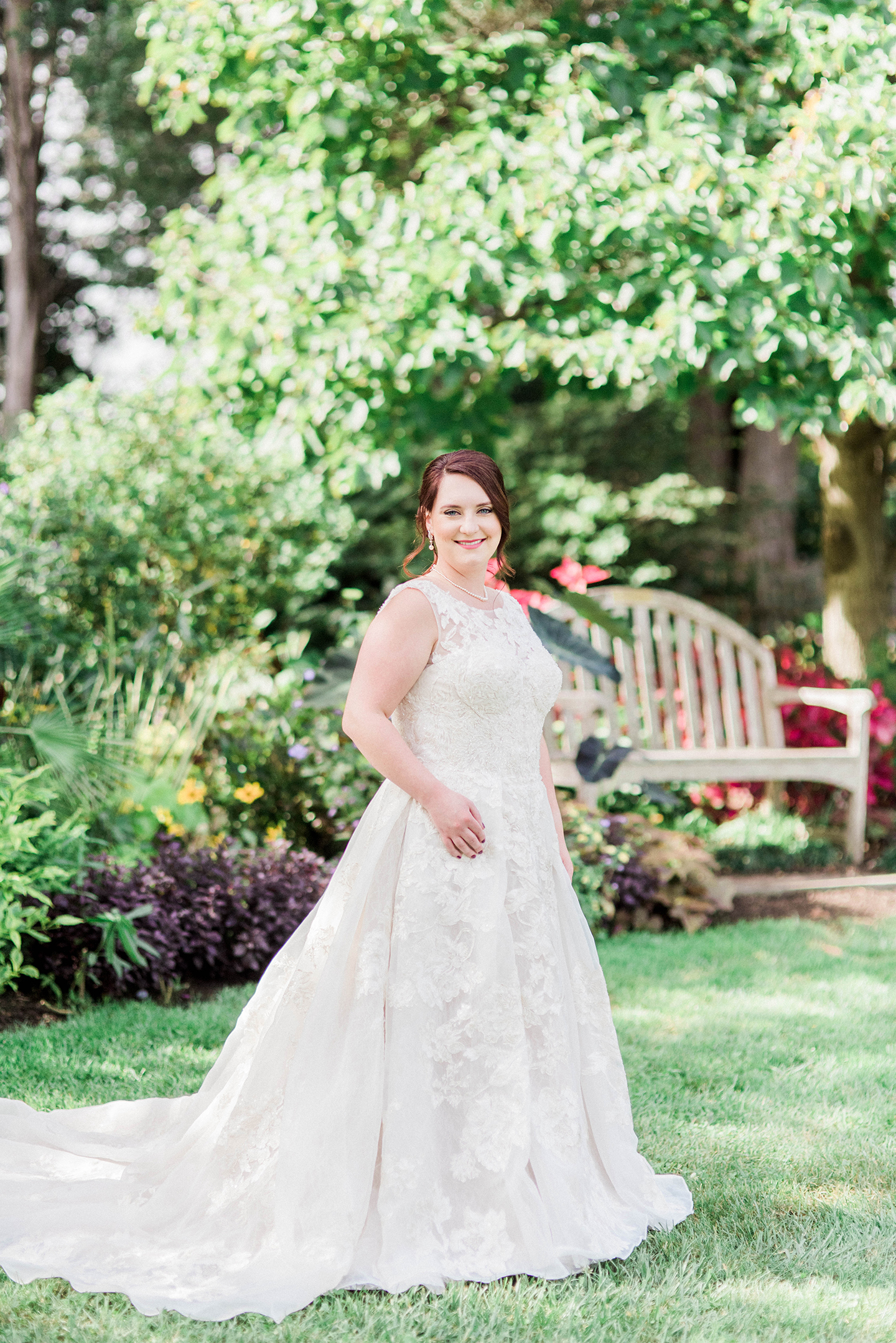 This past October, Chelsea put on this gorgeous gown to marry her love, Michael.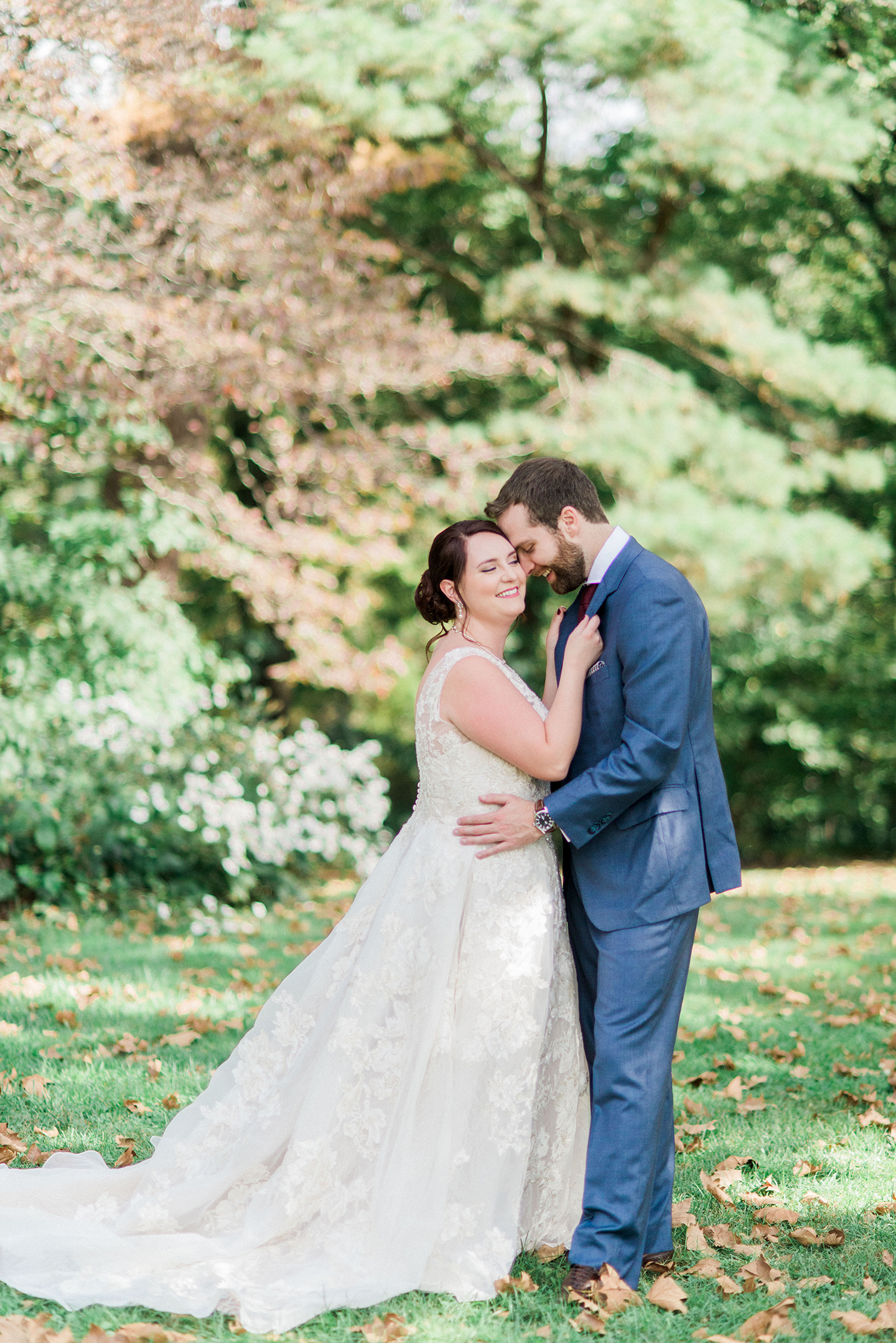 The pair actually met in high school and became friends through association. While in college, in separate states, their friendship grew to a relationship and after 5 years of dating, Michael proposed!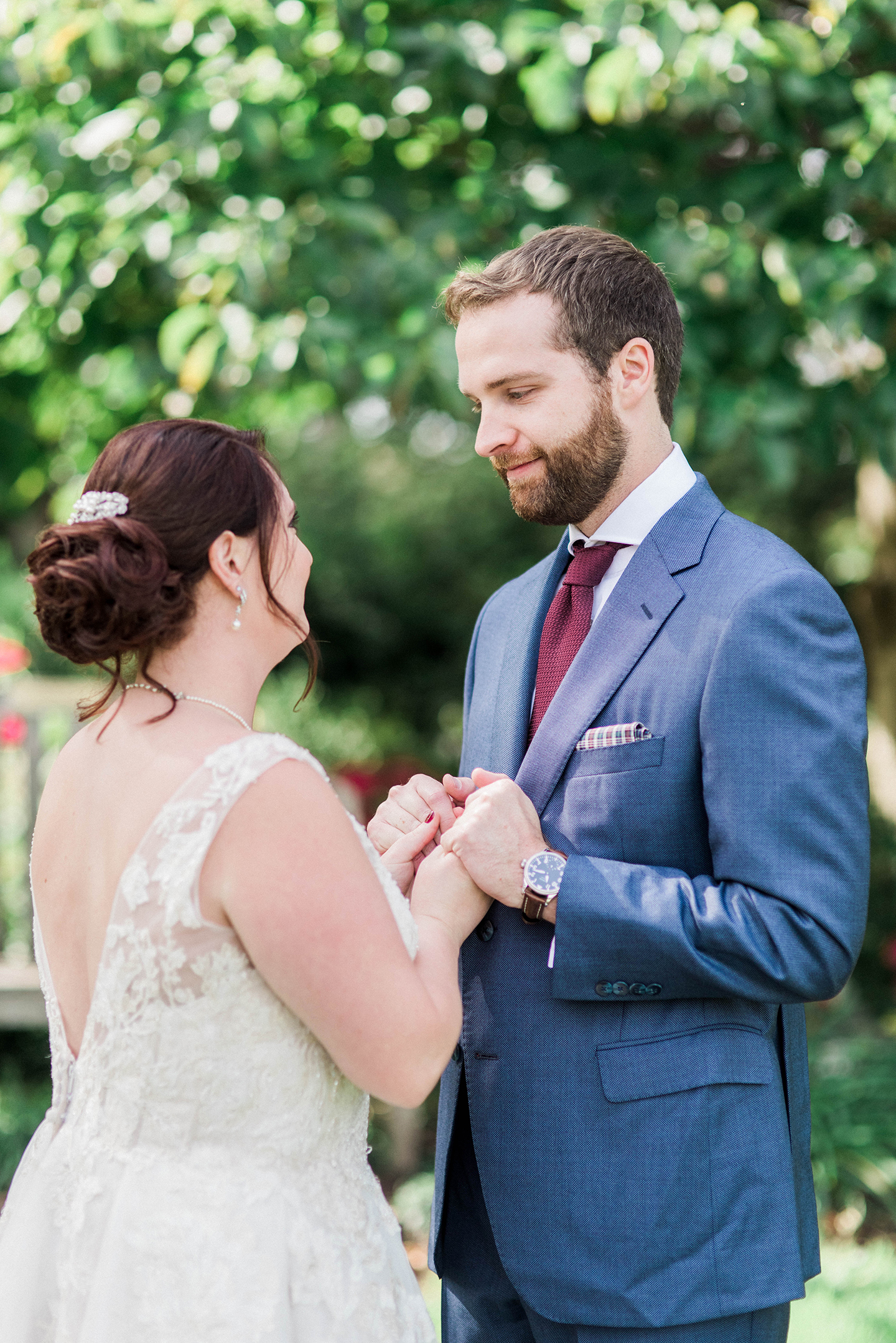 Their first look was filled with joy and sweet nuzzles. "It was a magical moment that brought tears to both of our eyes," Chelsea said.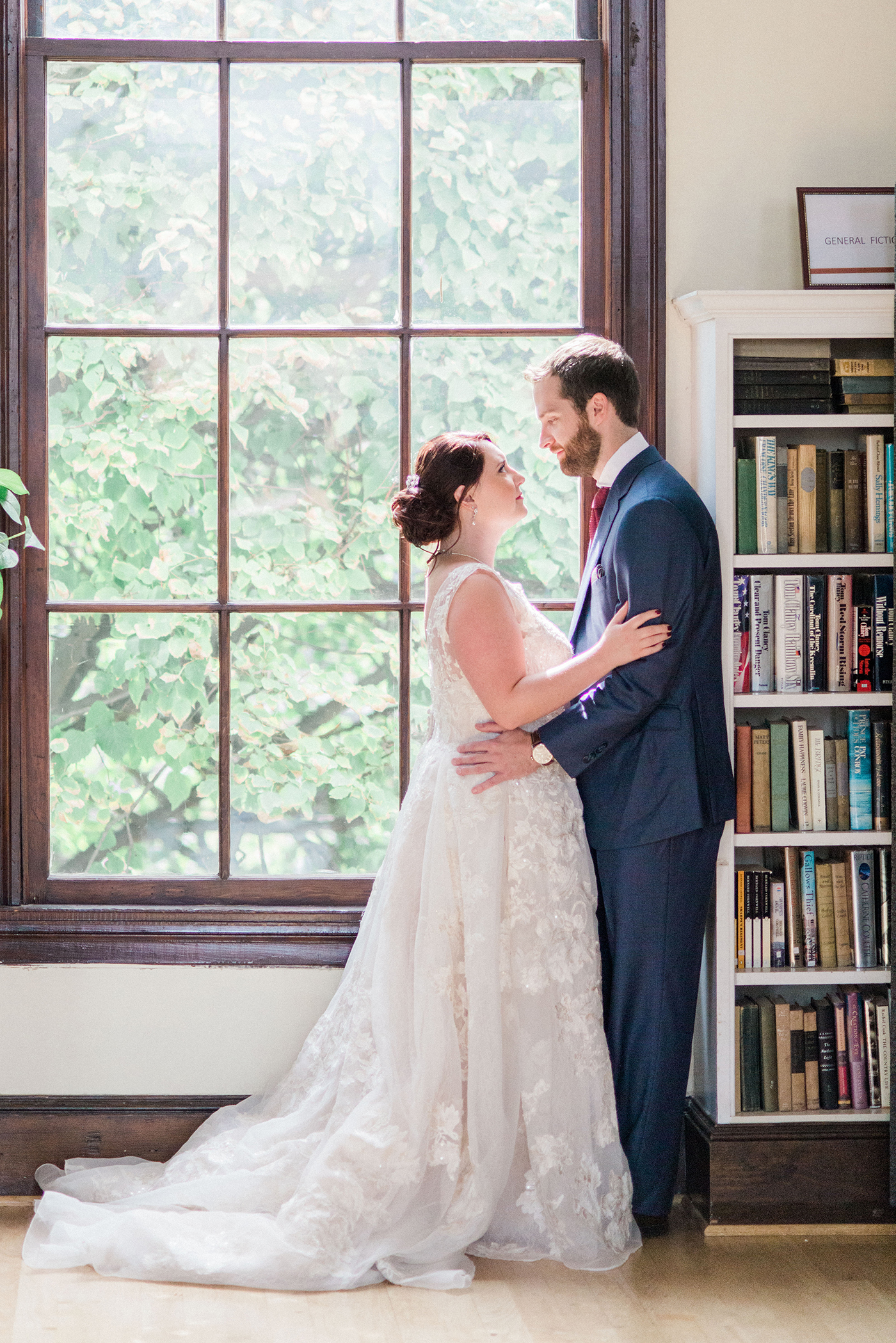 Their big day was Jane Austen inspired with a vintage feel so it was perfectly fitting that they were married in a library!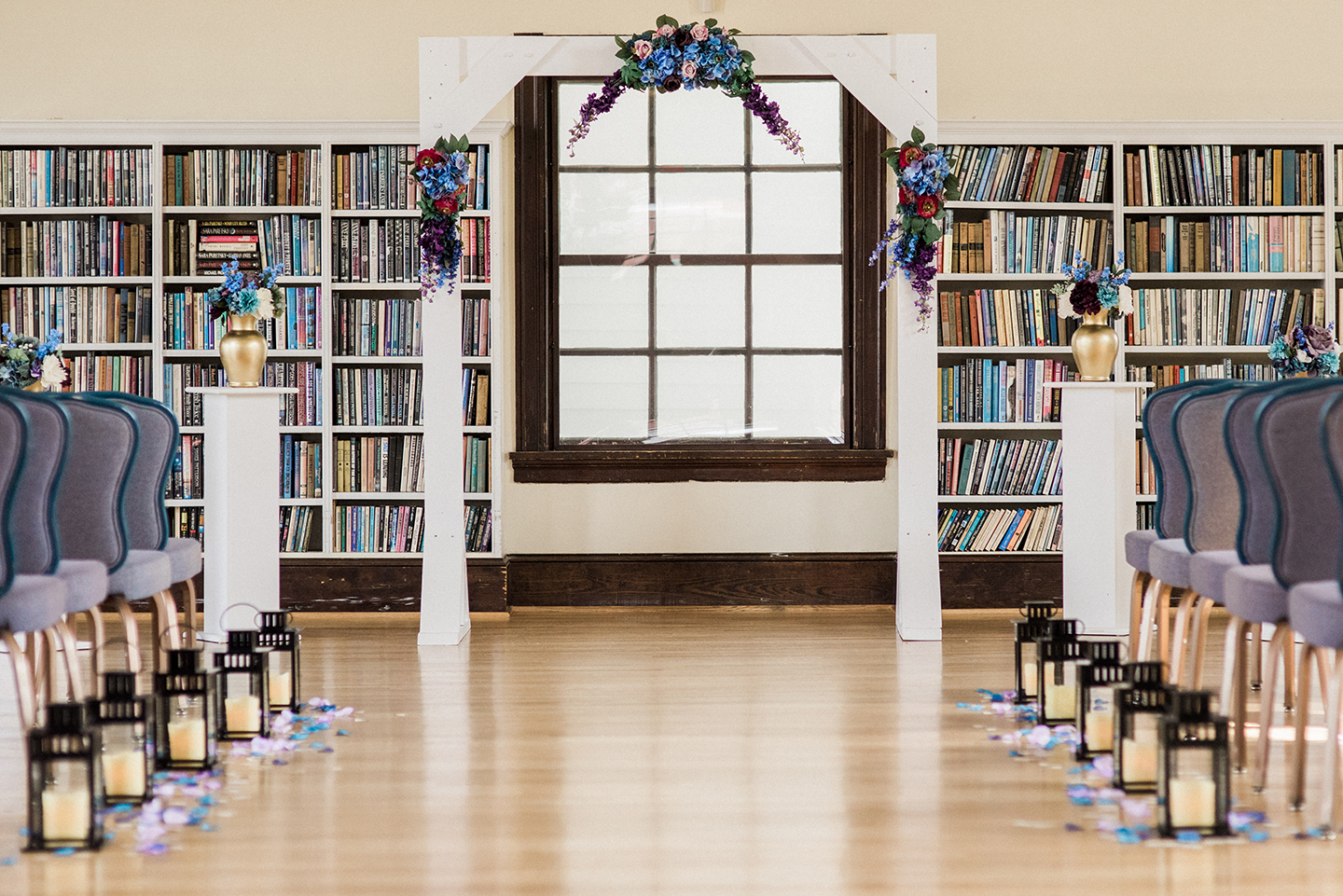 What a stunning library it was ?!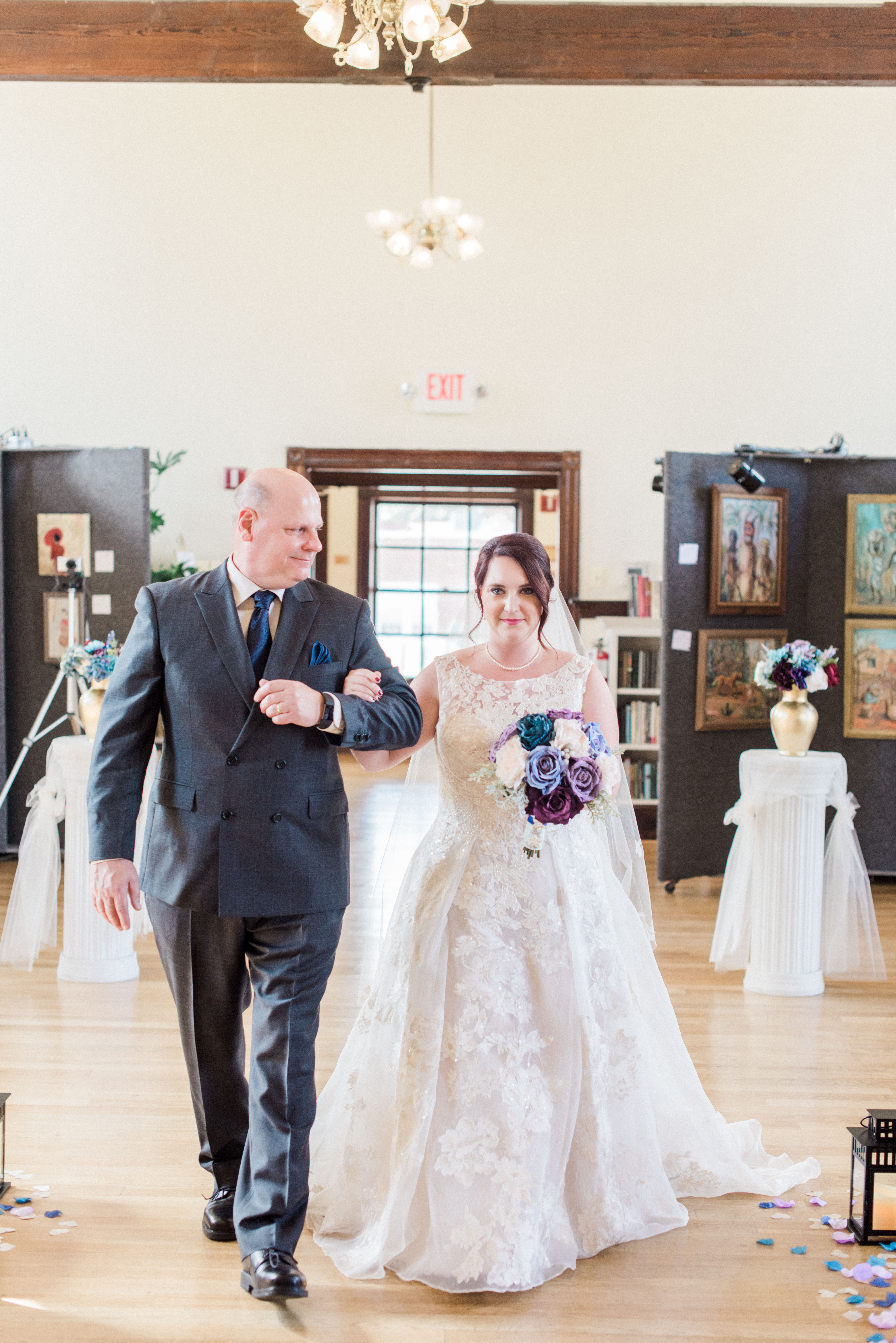 Chelsea's father walked her down the petal lined aisle to Micheal.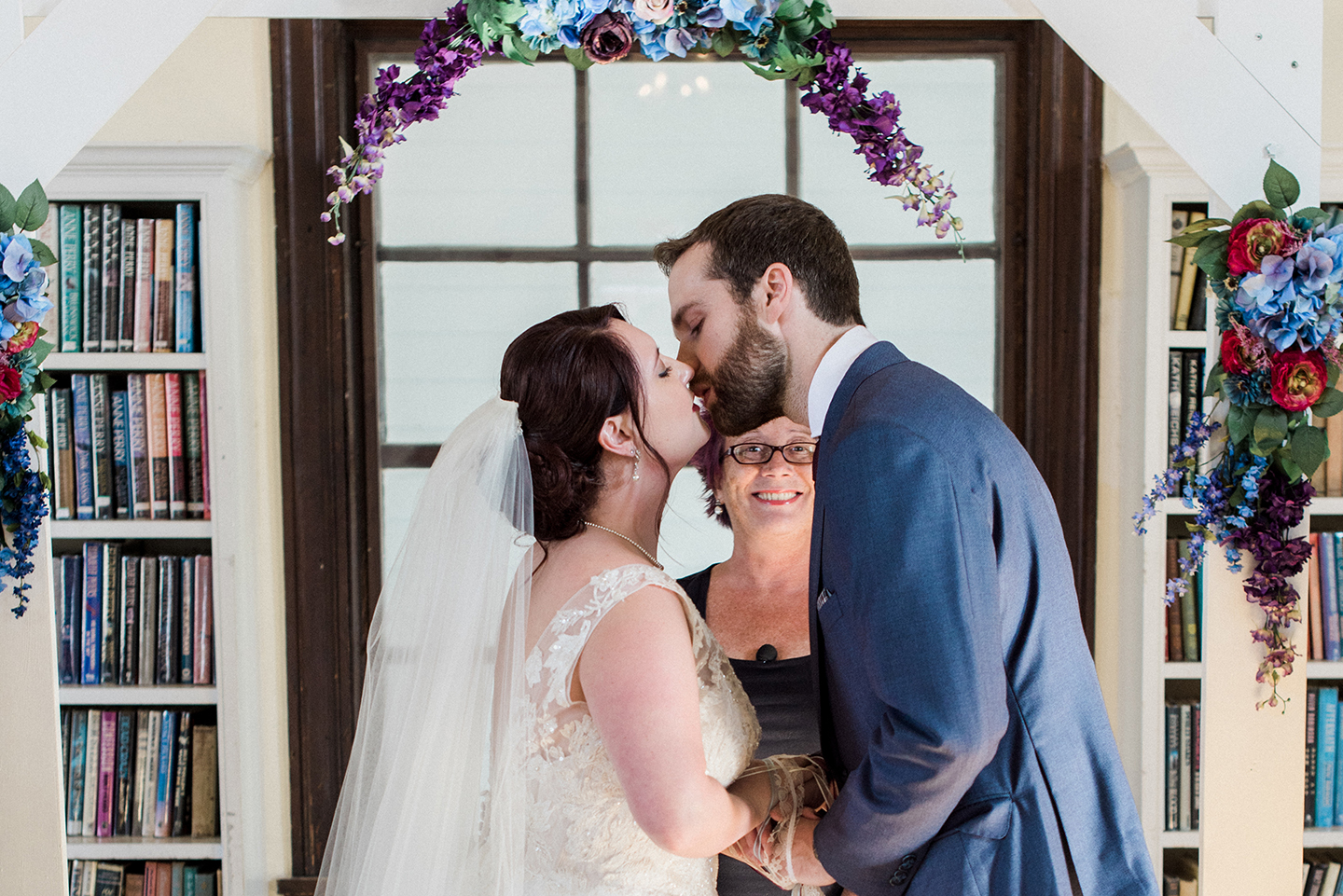 Where they said their vows and pledged forever!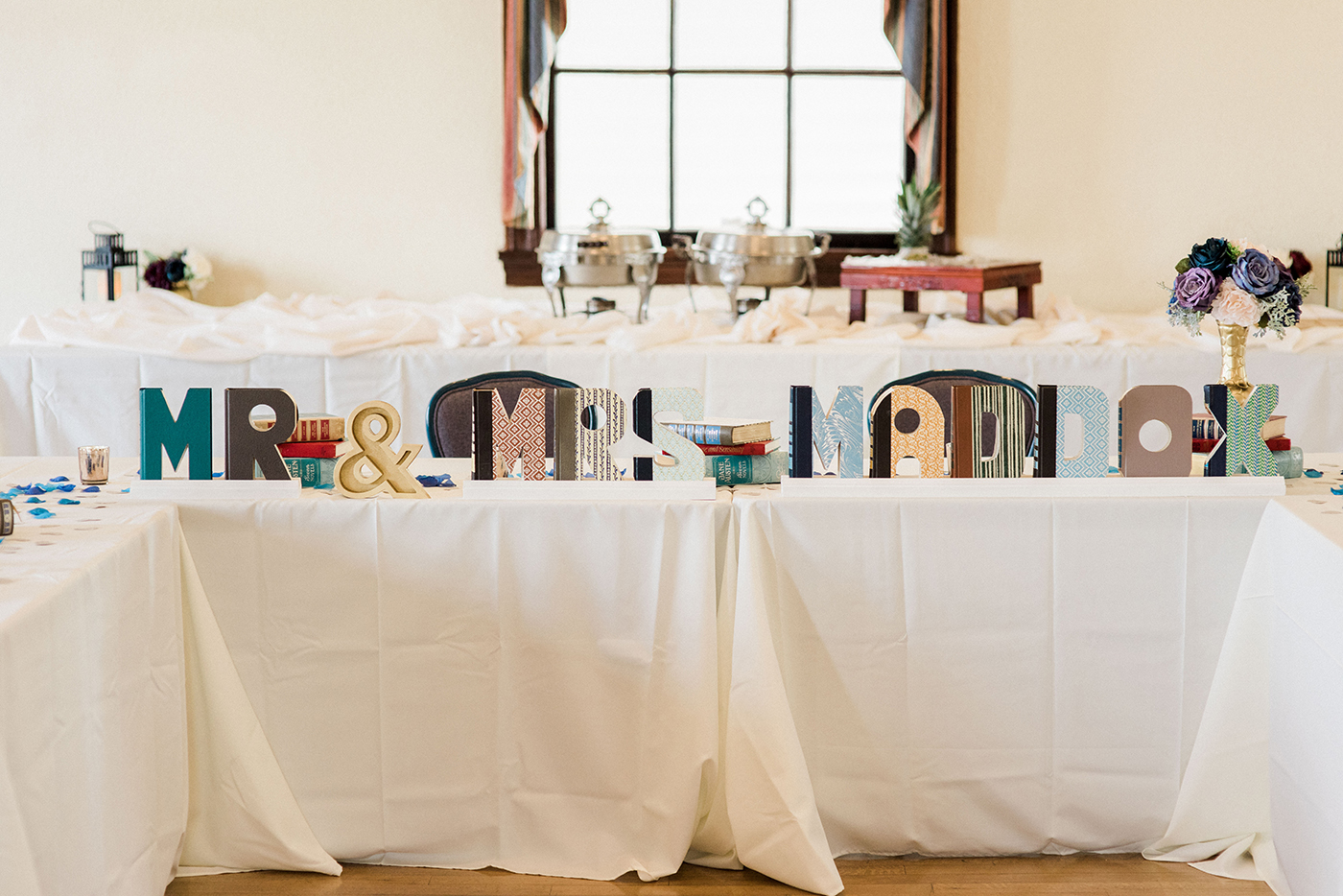 The reception took place afterward and had the cutest decor!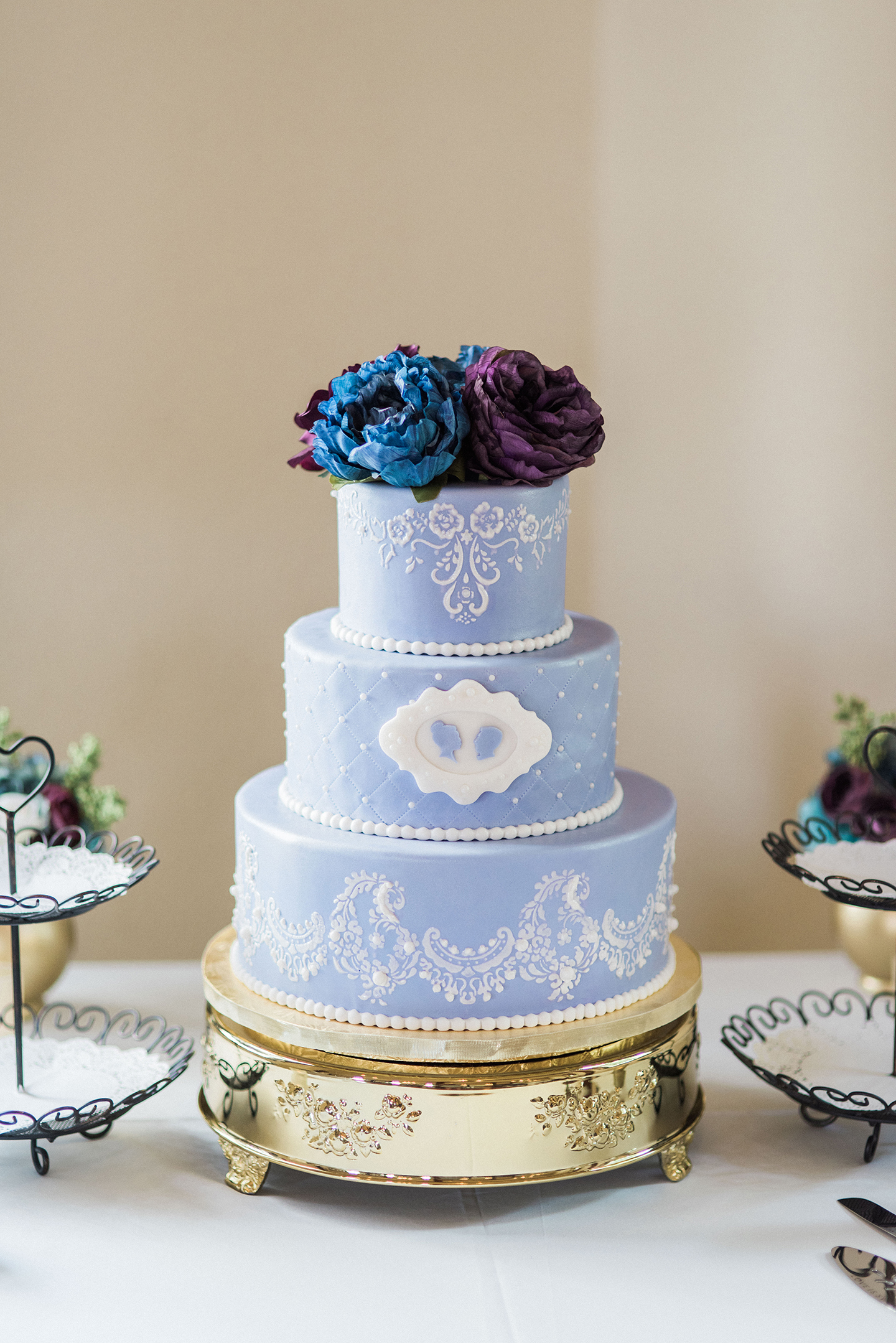 And how beautiful is this cake?! Love it!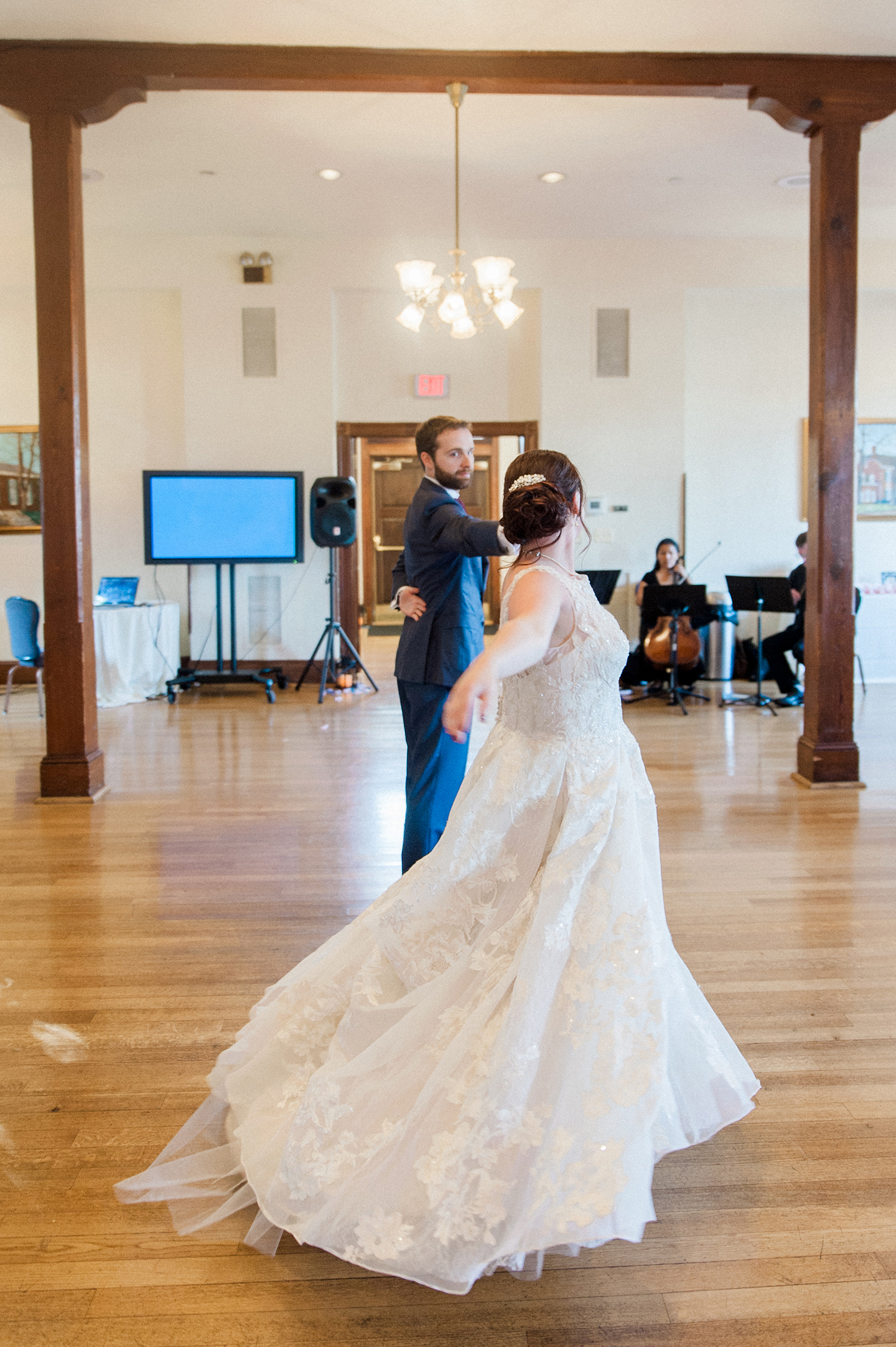 Their first dance was the epitome of romantic and I don't doubt that the rest of their lives will be as well! Congrats Chelsea and Michael!
From the Bride:
What was your favorite detail of the day? "I loved all of it. I had worked on the decorations for about a year and loved all it. Everything fit beautifully together, and the colors were spectacular. The centerpieces made of books, lanterns, and the arch covered in floral garland was beautiful. However, my favorite detail was the wedding cake. It took my breath away. Our pastry chef, Sandra Spencer, did an amazing job. She took our vision and made the most extravagant cake I have ever seen. It was blue with white lace and pearls with a cameo silhouette in the middle. The flavors were amazing too. It was a cookies and cream cake with chocolate ganache."
What advice would you give to a bride to be? "Time. You spend all this time planning your wedding day with certain expectations, but when the day actually happens there is a lot going on and time slips away. Remember to be present in all of it and enjoy every second you have with your husband, family, and friends."
Photos by Melinda Snyder Photography
Cake // CakeFest Sugar Art // Sandra Spencer
Caterer // Teatime Delicacies, Inc. // Ruth MacBean
Venue // Old Town Hall in Fairfax
Music // String of Pearls Quartet
Wedding Dress // Oleg Cassini // David's Bridal