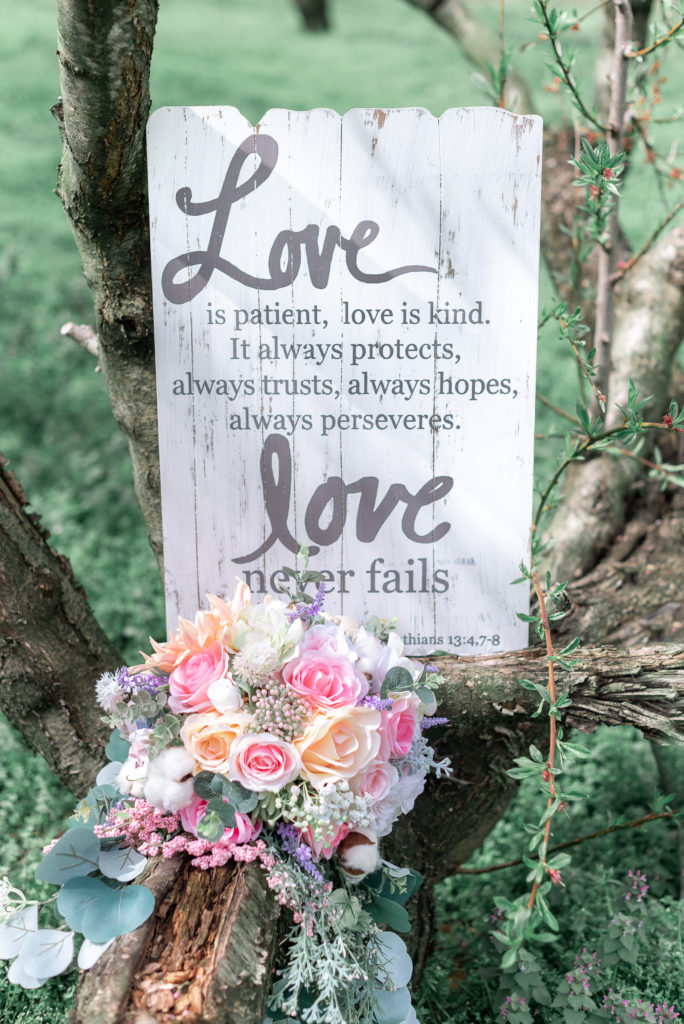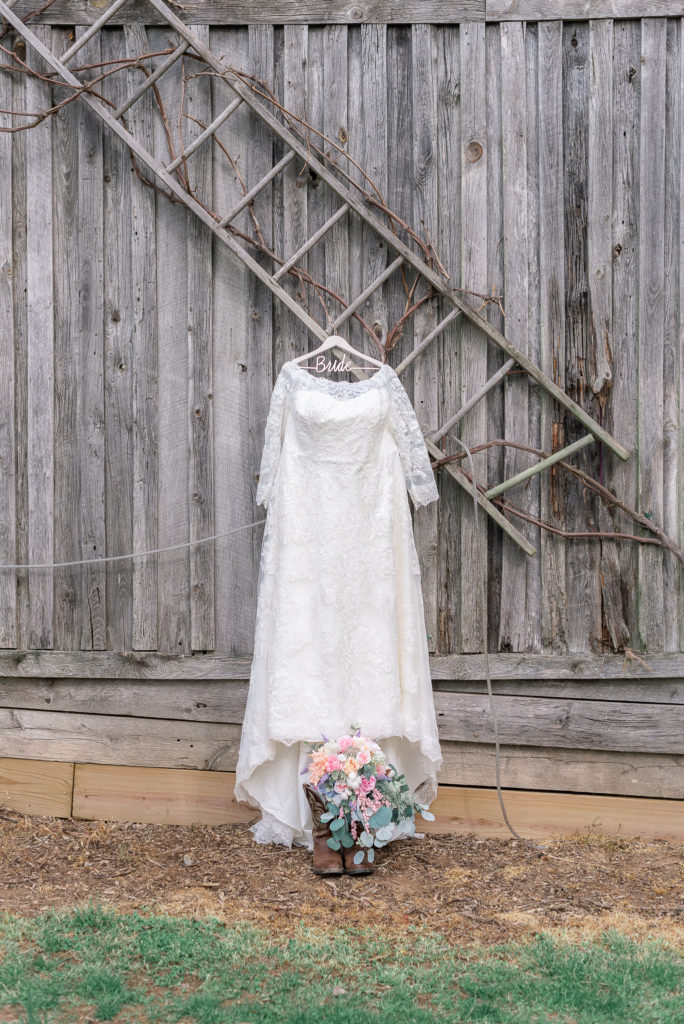 For this week's Virginia Weddings story, we're meeting Christine and Robert.
The pair met when they were young – only in fourth grade at elementary school. They met on the school playground and Robert became Christine's first crush. But, though it sounds like the start to a classic lifelong sweetheart's tale, it's not quite (even if it did turn out that way in the end!).
"I was extremely shy and awkward and he was not interested in me at all! My crush on Robert existed on and off throughout middle school. I remember countless awkward moments around him…We eventually became good friends in high school and he is the reason I passed high school chemistry. We went our separate ways after graduation, both of us actually getting engaged to other people, and both engagements failing at the same time.
"We reconnected on Facebook and started hanging out as friends. Our first time hanging out as adults we attended the Florida Georgia Line concert in VA Beach in 2017. It was so random! I called him last minute and said 'Hey! I know it's last-minute but do you want to go to a concert?' He held my hand that night so we wouldn't get separated in the crowd (so he says). We kept spending time together all summer, and with the grace of God, we beat the friendzone."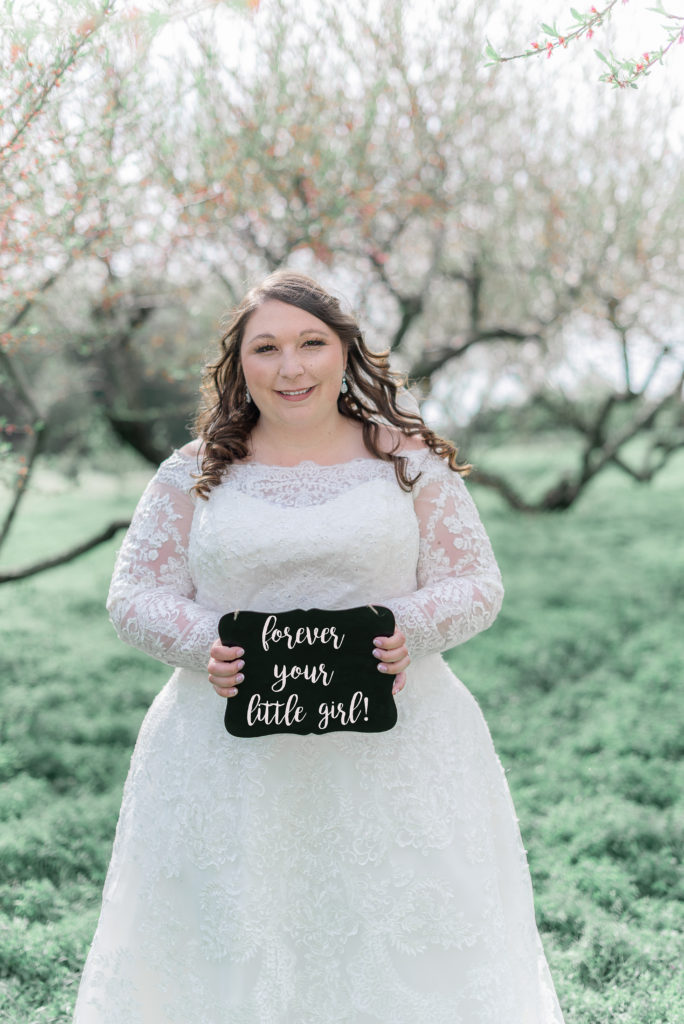 After their failed engagements, they needed a little time, even though an "accidental" first kiss broke them from the friendzone.
"I sat in my car for about thirty seconds and marched right back onto his doorstep. He was still standing on the other side of the door. 'I said you can't look at me the way you look at me and tell me there isn't something here.' We had the classic 'what if it fails and ruins the friendship' conversation. So, I proposed something crazy: a trial date. We spent the day in Richmond – far enough away where we wouldn't run into anyone we knew, and we spent the entire day as a couple. Held hands, kissed in public, [ate] dinner. It was perfect.
"The next day Robert was leaving for an 11-day hunting trip. I literally thought he would go to the mountains, fall for some Appalachian chick at the dairy queen and forget all about me. Except he called me on his way to the mountains and asked me on a date to Bubba's Shrimp Shack. Our first official date was that day at Bubba's Shrimp Shack in Gloucester County. We both LOVE seafood, and Bubba's is our favorite local restaurant. Has great service, great food, and the business goes above and beyond for the community. We were both so giddy on that date, and Bubba's has a special place in my heart because of it."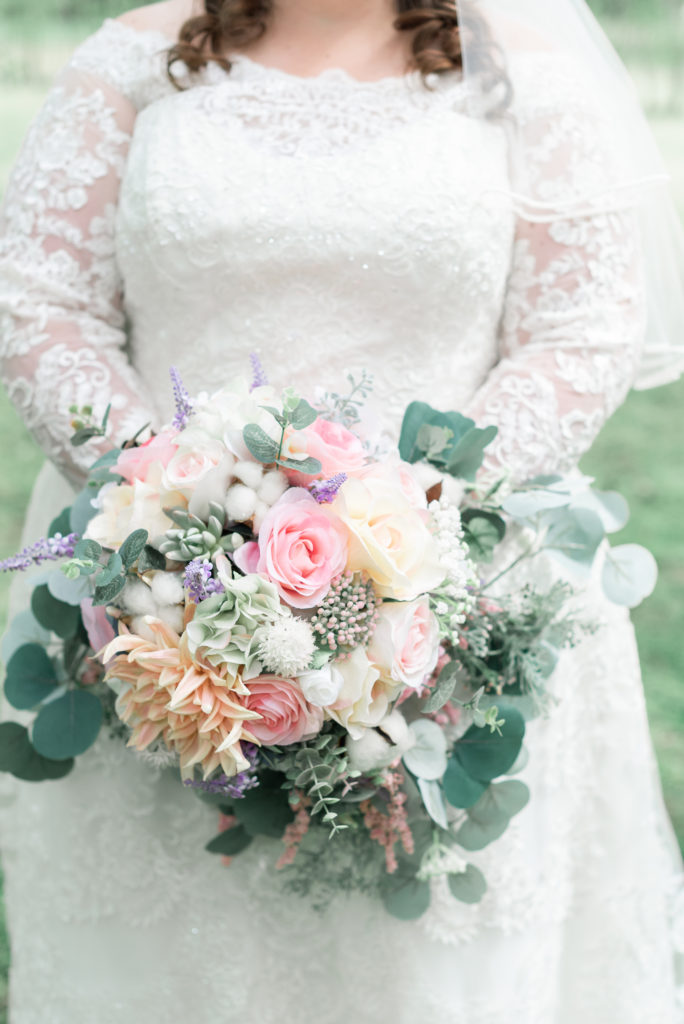 The Scoop:
Bride: Christine Young, 24, Operating Room Registered Nurse (Circulator) for Riverside Health System,
Owner of Pawsitive Bites
Groom: Robert Young, 24, Tankerman, Kirby Offshore Marine
Elopement Date: 04.11.2019
Larger celebration date: 06.01.2019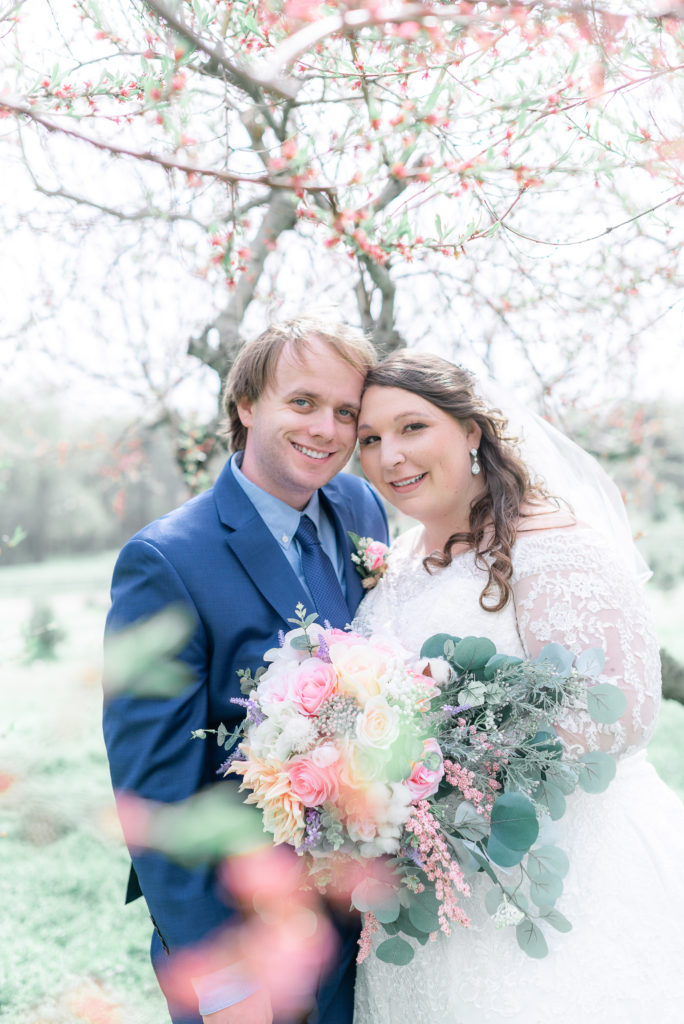 The couple originally planned a large wedding, something Christine had always wanted. But as the day approached, the stress levels were high. Christine told Robert she wished they had decided to elope, and he suggested they still could. So, unbeknownst to anyone not involved in the elopement itself, Christine and Robert changed gears and planned an elopement.
"I began searching for secluded places for an elopement, and I discovered Snead's Asparagus Farm, just on the outskirts of Fredericksburg. We didn't tell anyone in our family, we didn't tell our friends. It was a need to know basis. That included my photographer, officiate, boss, a nurse to cover my shift, and my best friend from work to help me get ready. Snead's Asparagus Farm is beautiful, simply stated. Gorgeous greenery, a rustic barn, a chic "just married" camper, a warplane, peach trees, an old bridge, and the sweetest little farm dog – a collie named Caesar. It was quiet, it was peaceful and perfect weather."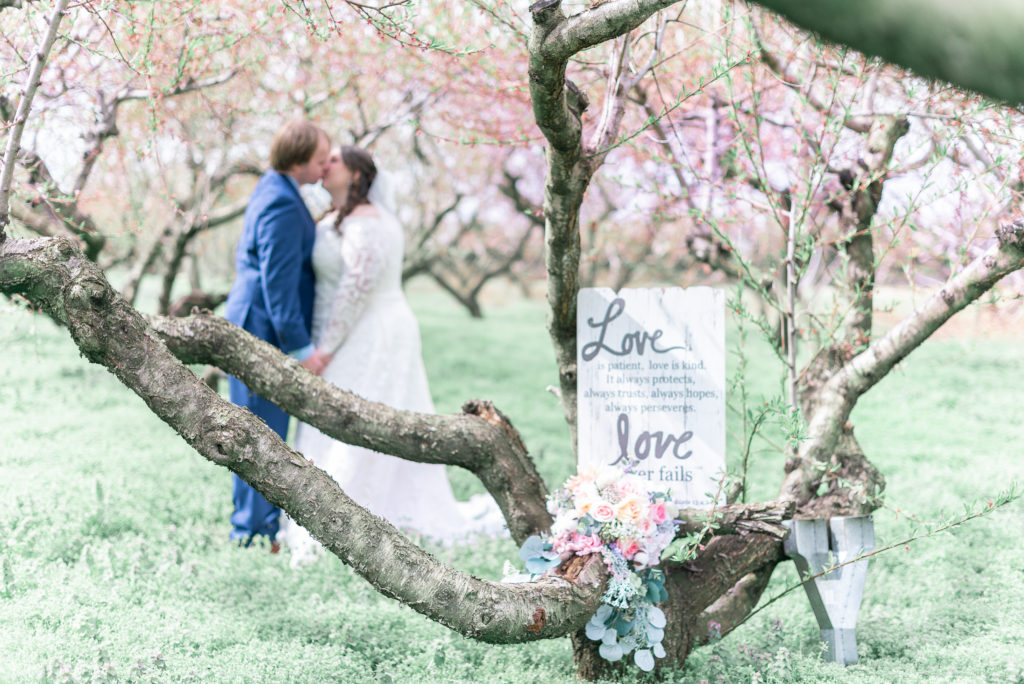 The couple asked Teena Emerson to shoot their elopement (images seen here) and felt a huge relief as they said their "I dos" in a much smaller setting. "[Teena] is amazing and made me feel beautiful and comfortable in front of the camera."
For her gown, Christine selected an A-line, long sleeve, off the shoulder dress with beautifully detailed lace sleeves, a lace train, and, according to Christine, the best part – pockets! She also wore fun western boots for comfort. "I am SO glad I did that because there was a lot of soft dirt and wet grass to walk through at the farm."
Her veil was a pearl beaded two layer fingertip bridal veil with beautiful details.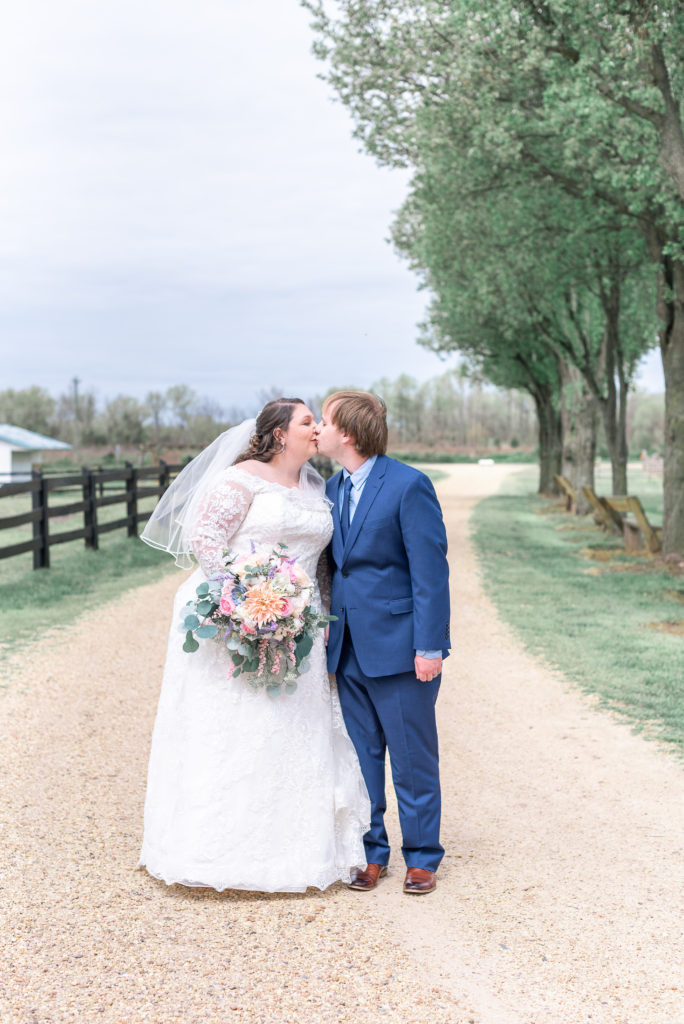 The June wedding was still on, planned by Christine's mother, at the local Ruritan Club.
"My bridesmaids' dresses were pink and were ordered online from JJ's house, which was more budget-friendly and still had super cute dresses to choose from. My bridesmaids picked any floor-length dress style as long as all were the same color of pink."
The wedding was in beautiful light pastel colors with a rustic meets whimsical feel. Christine's favorite colors, pink and aqua, taking center-stage in the décor. "I am the youngest and last of my generation out of five to get married, no one else had chosen pink so I did!"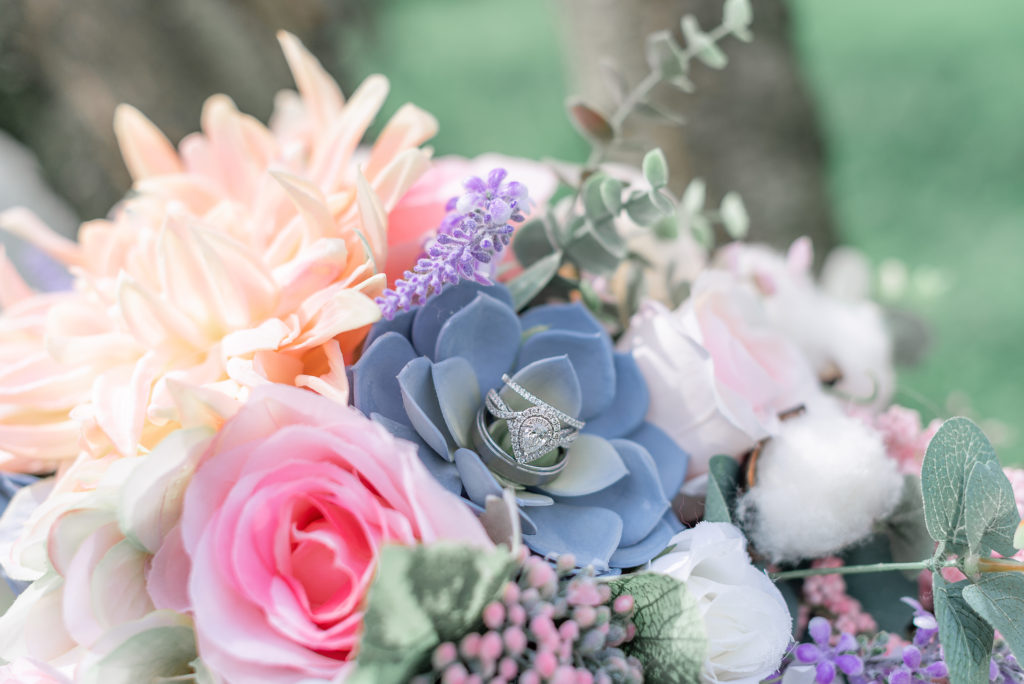 About their special day, Christine told me, "Being able to marry my long-term childhood crush, and finally put "Mrs. Robert Young" in something besides a notebook, is special enough."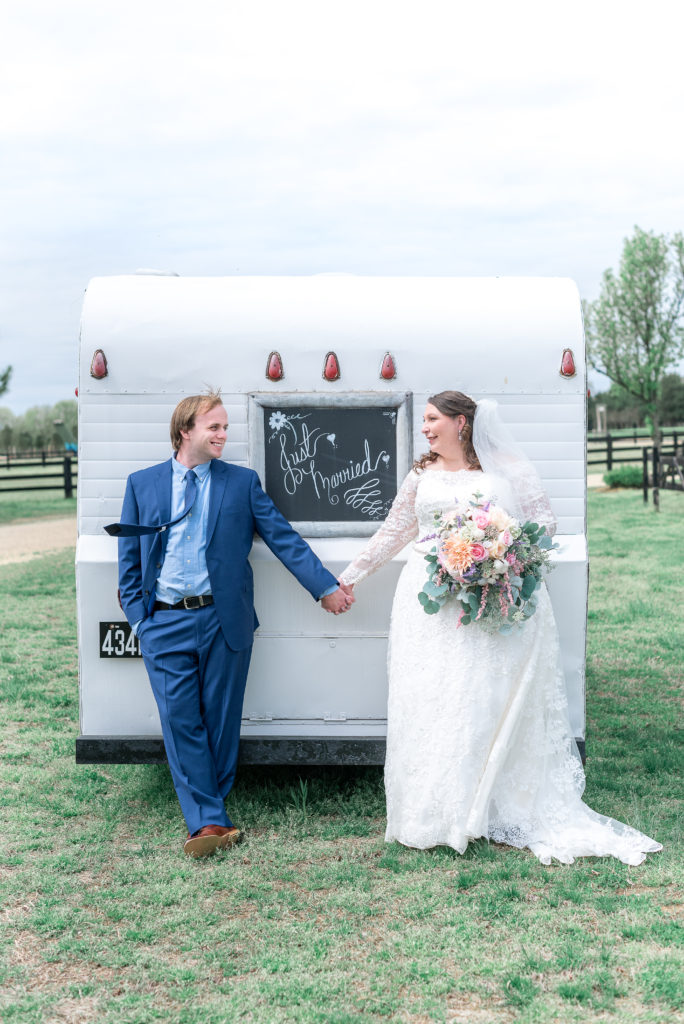 Christine added some advice to brides planning their own special day. "It's easy to get lost in the decisions, and I think it's important to stand up for what you want and what you feel is important. Spend the money on an amazing photographer! Your photos are an investment and something you will cherish for the rest of your life. Catering is expensive and does not feel the need to be fancy! Your friends and family are there to celebrate you – not get a free meal."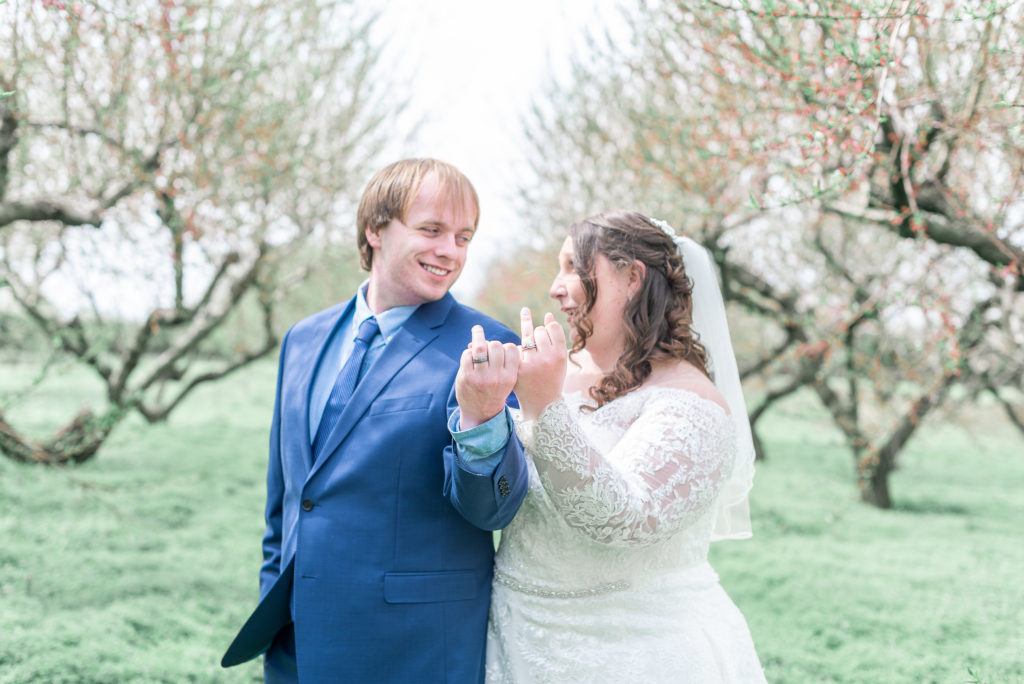 Thank you for sharing your story with us, Christine and Robert. Congratulations to you both!
Vendor Credits
Elopement Venue: Snead's Asparagus Farm, 18294 Tidewater Trail, Fredericksburg, VA
Larger Celebration Venue: Abingdon Ruritan Club, 8784 Guinea Rd, Hayes VA 23072, 804-642-9021
Photographer: Teena Emerson at Second Glance Photography, 804-832-2450, teena32965@gmail.com, White Marsh, VA
Day of planner: Debbie Riddett at D&K Embroidery
Officiant: Jennie Dewey, 804-366-4635, Essex, VA
Gown: Oleg Cassini from David's Bridal, Hampton VA, 757-827-0361
Veil: BlissWeddingVeil on Etsy
Shoes: Justin Western Boots from T-Town Tack Work & Western Wear, Tappahannock, VA, 804-443-4614
Hair: Krista Niccum Hair Designs, 804-238-2269
Makeup: Danielle Perkins, 419-960-9167
Bridesmaids' dresses: JJs House
Formal wear: Men's Wearhouse
Invitations: Shutterfly
Flowers: Debbie Riddett at D&K Embroidery
Catering: Scoots BBQ, Gloucester Point, VA, 804-993-7063
Music: DJ TC Mowery, 757-358-3700
Cake: Courtney Null-Dye
Favors: Debbie Riddett at D&K Embroidery
Honeymoon: We traveled on a 7-day cruise with Royal Caribbean on
Oasis of the Seas. We explored San Juan, Puerto Rico; Labadee, Haiti; and St. Martin.