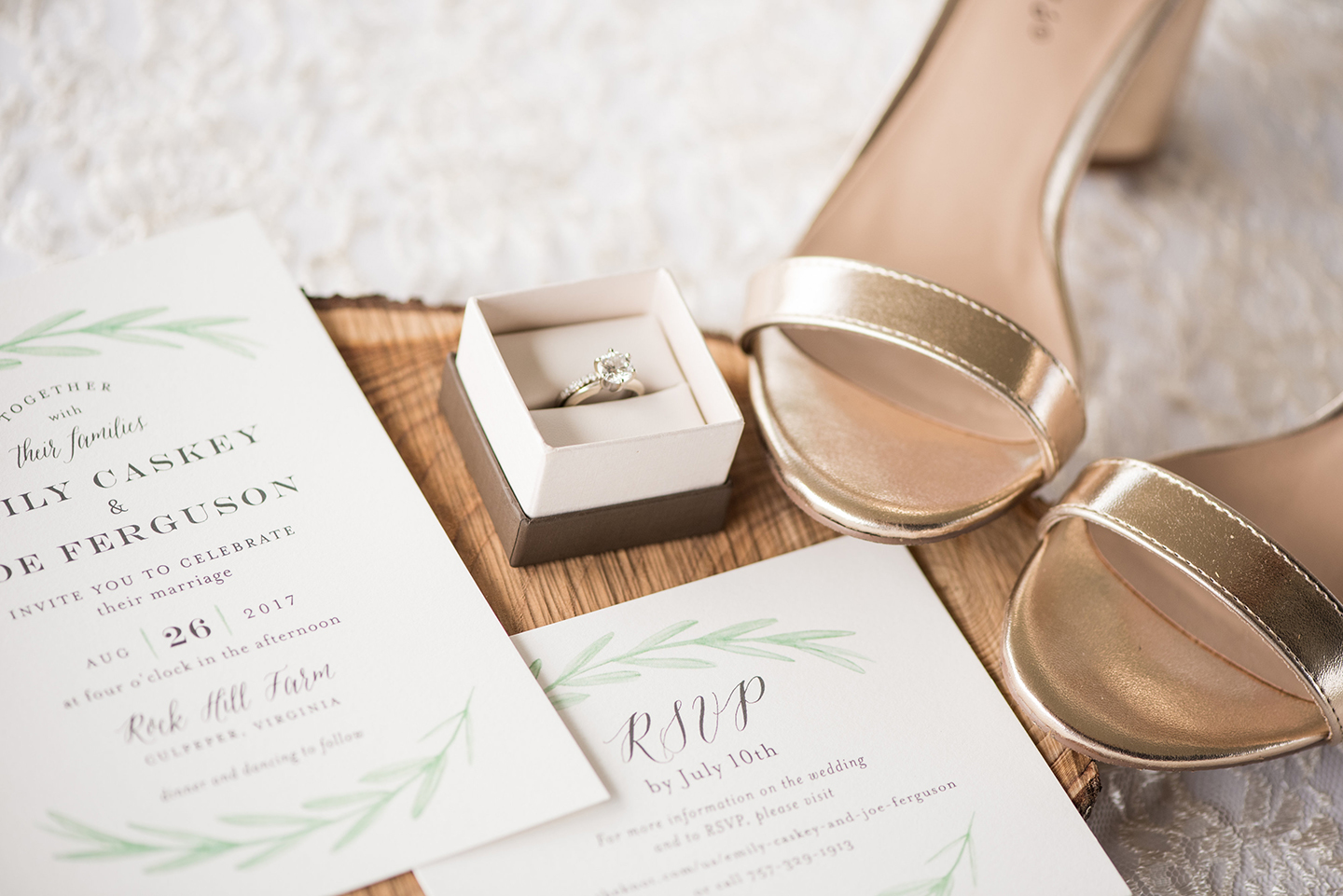 In August of last year, Emily and Joe were set to be wed at a fully refurbished barn that was built in 1806 known as Rock Hill Farm in Culpeper, VA.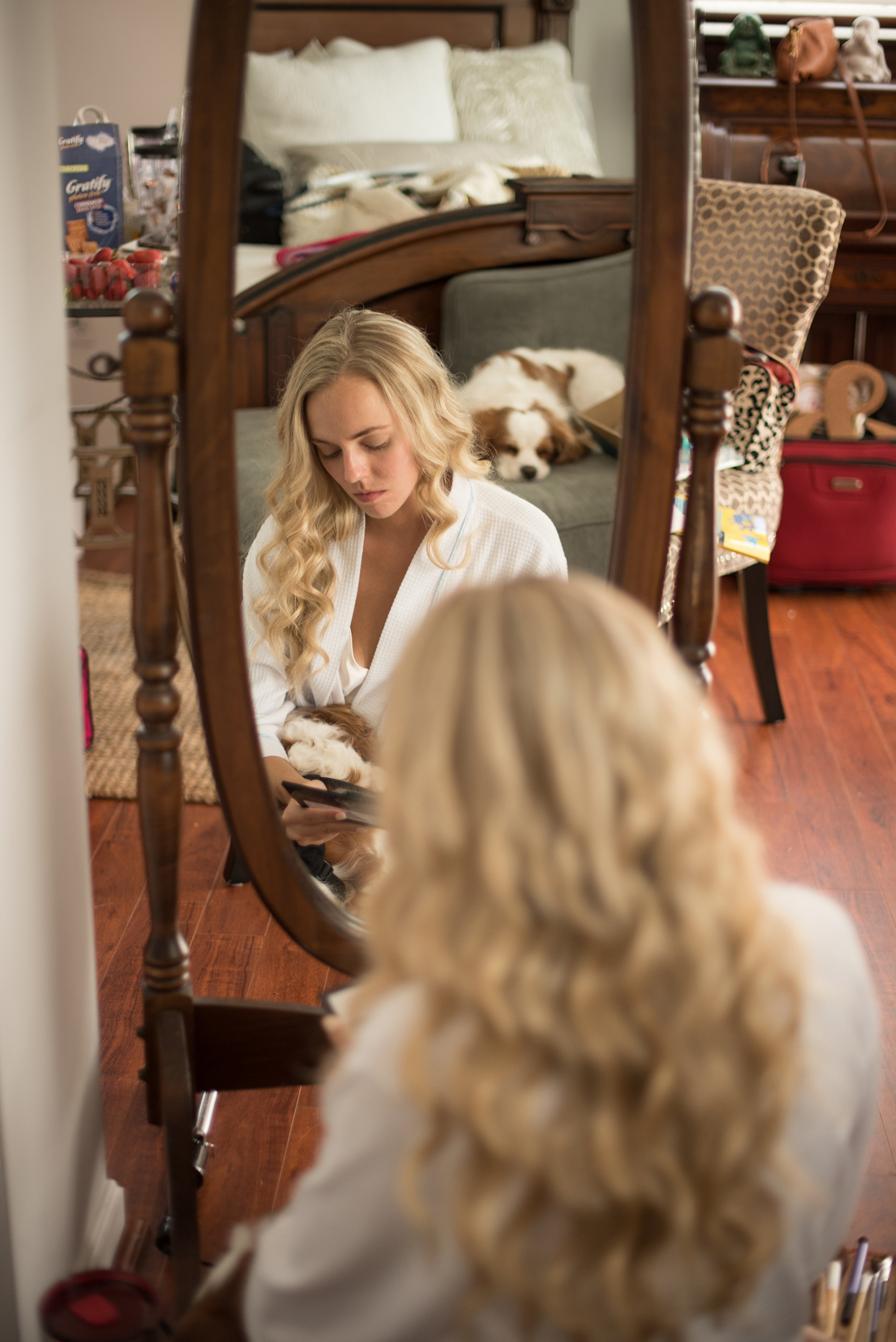 The festivities were set to begin with a first look so Emily got ready with her bridesmaids and the couples adorable Cavalier King Charles Spaniel named Lola.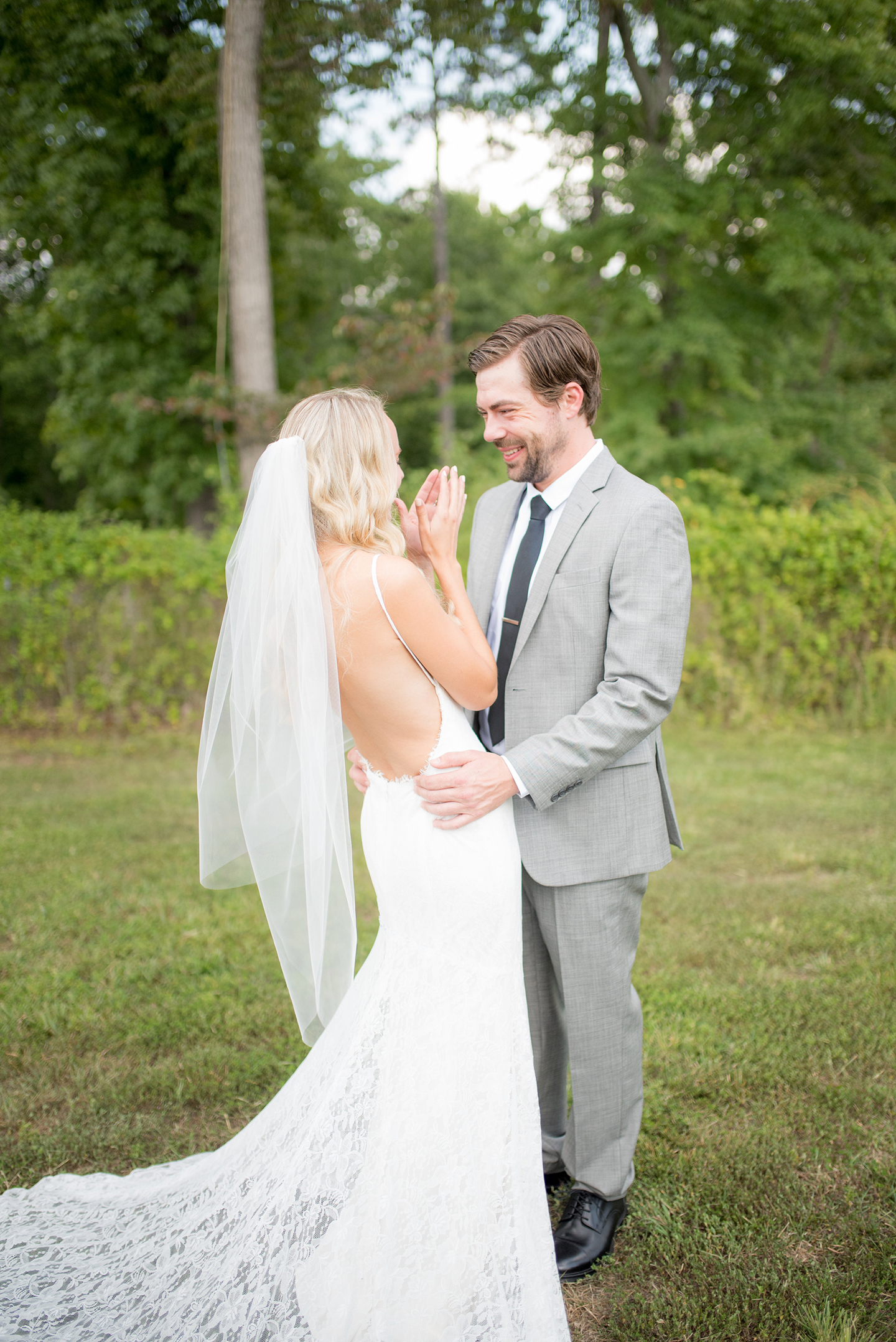 This couple was as cute as could be when their eyes met for their first look! Emily said they were able to connect, embrace, and reflect on the journey they were about to embark on!
A little throwback to how the journey all began…"Joe and I met at a local-music concert in Richmond, VA – he was in the band playing drums and I was in the crowd! To say I was shot my cupid's arrow is an understatement. A mutual friend introduced us after the show, and after a couple years of being friends and seeing each other around Richmond, we made it official!" Emily recalled.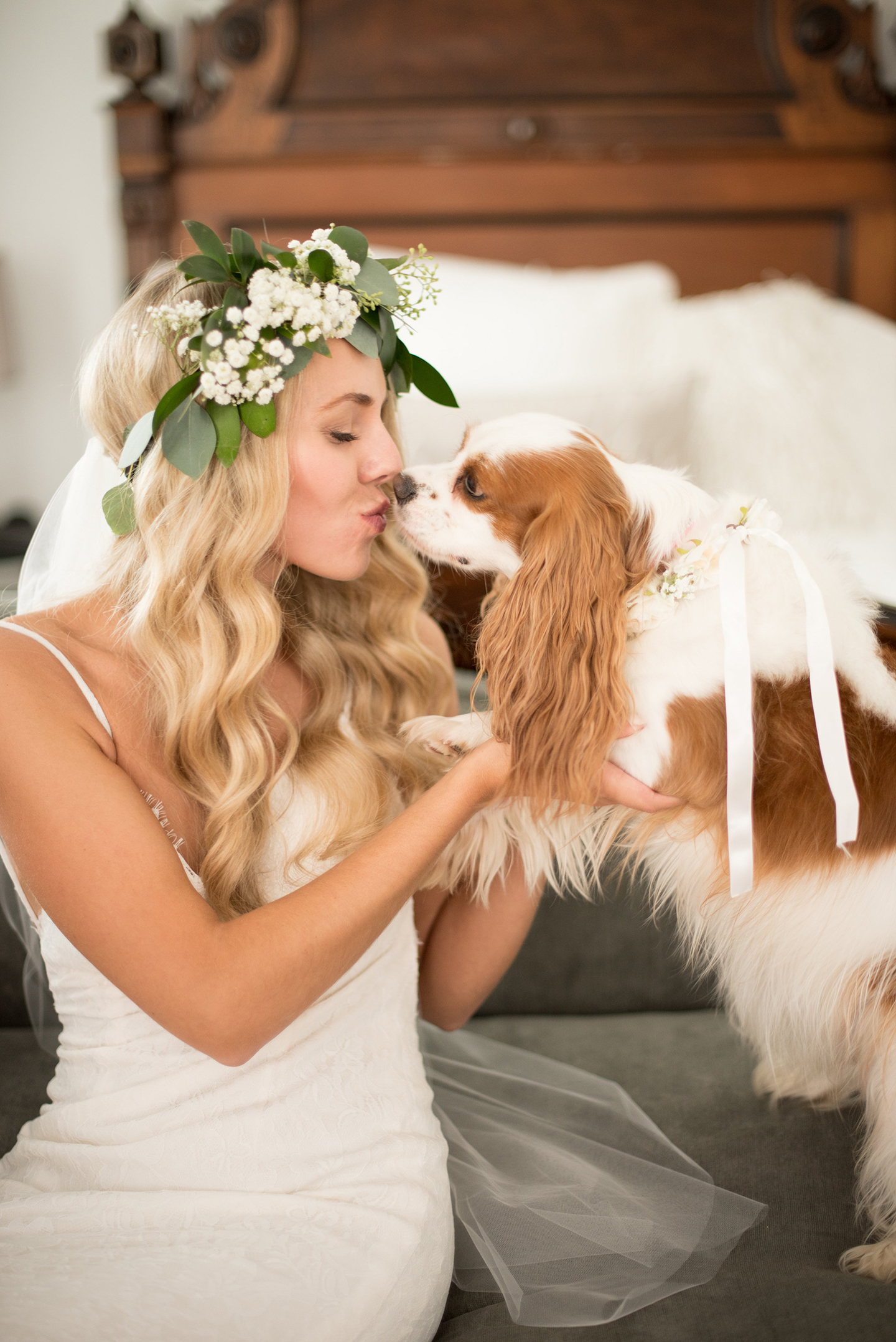 With her flower crown in place and a kiss from Lola, Emily was ready to marry Joe!
She looked absolutely stunning as her father walked her down the aisle.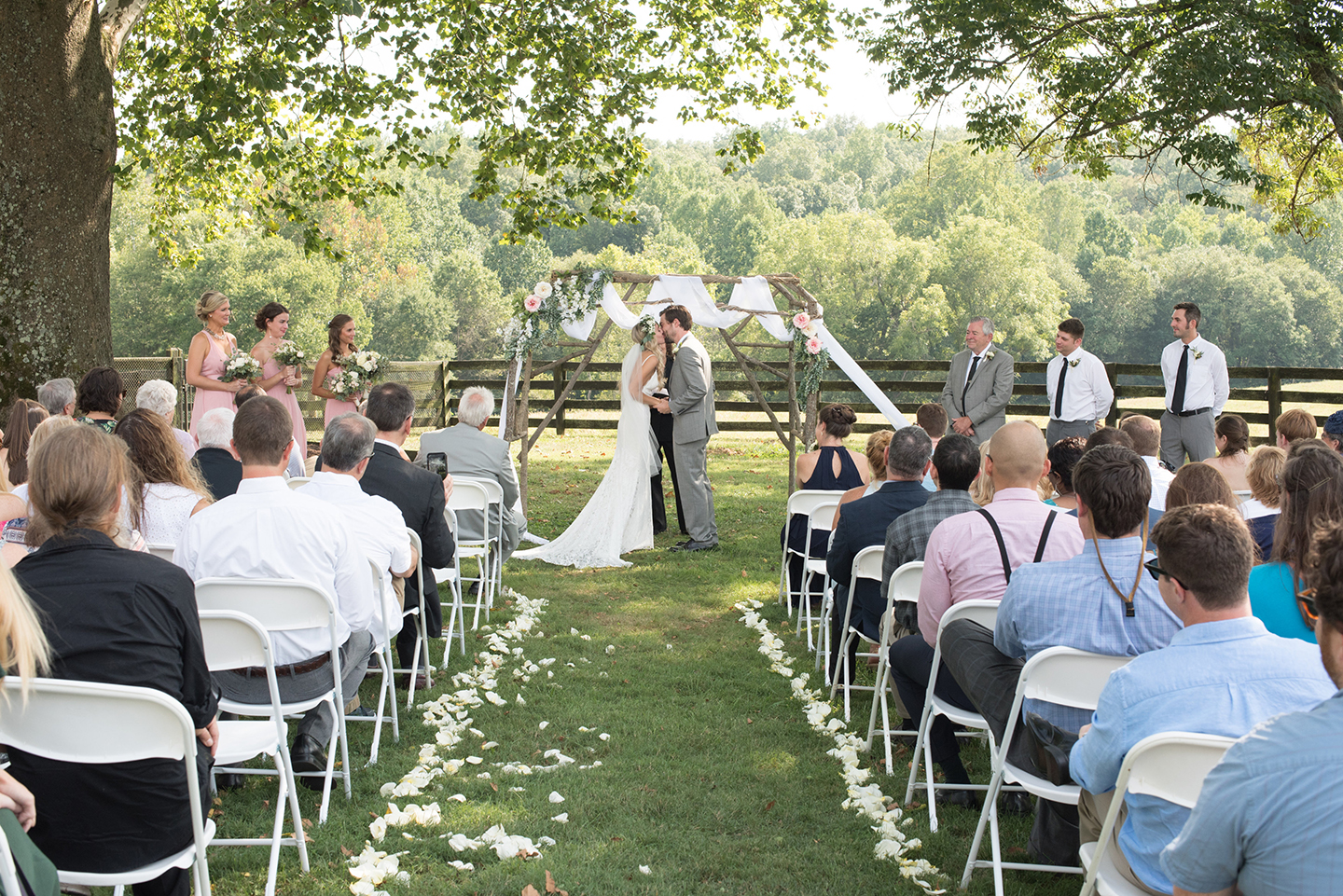 Soon after, Emily and Joe were married under an arch that was handmade using saplings! It was adorned with eucalyptus, blush and white knockout roses, and white wisteria ?!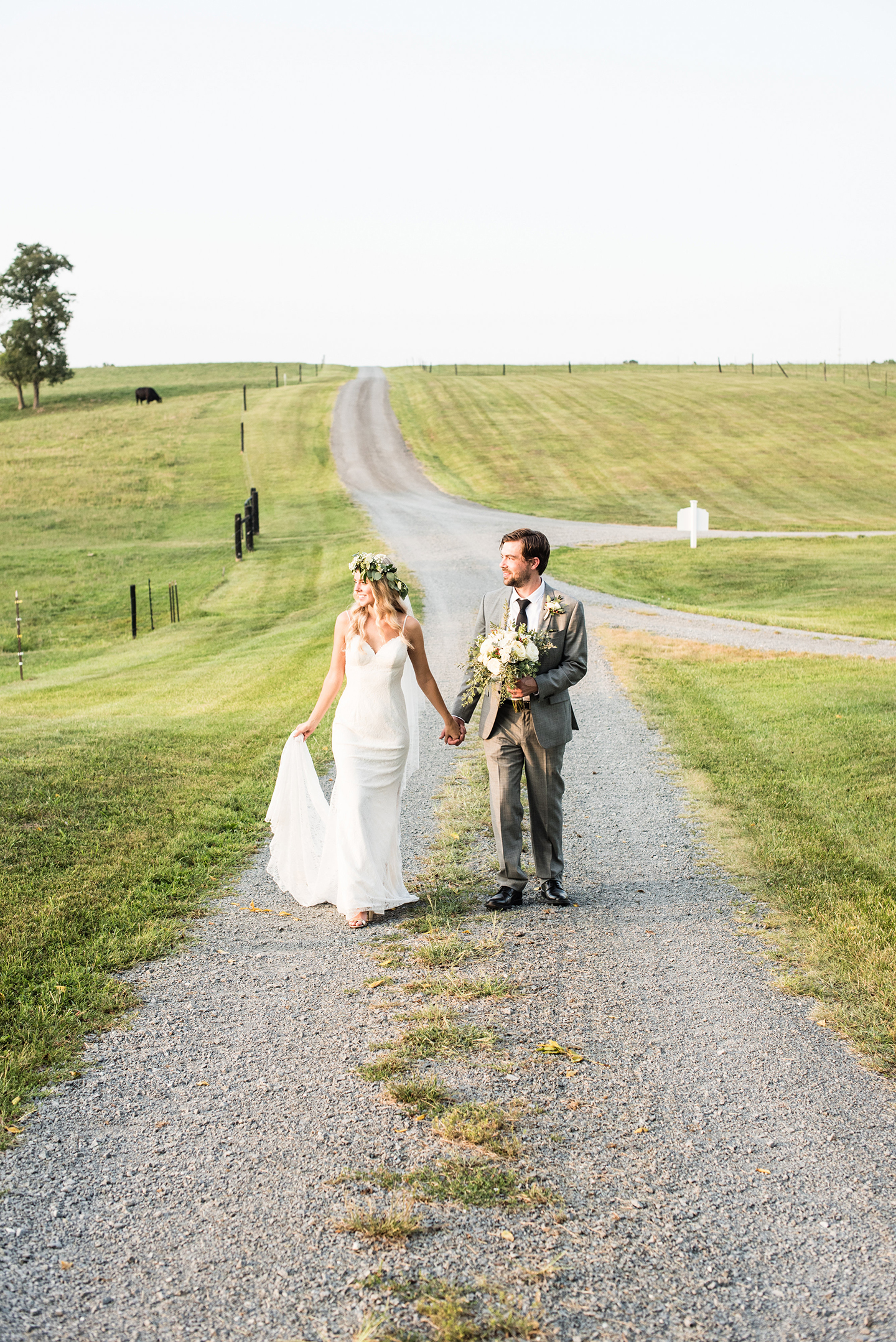 Then it was my favorite time as a wedding fanatic…portraits! And a moment of silence for Emily's perfect gown ?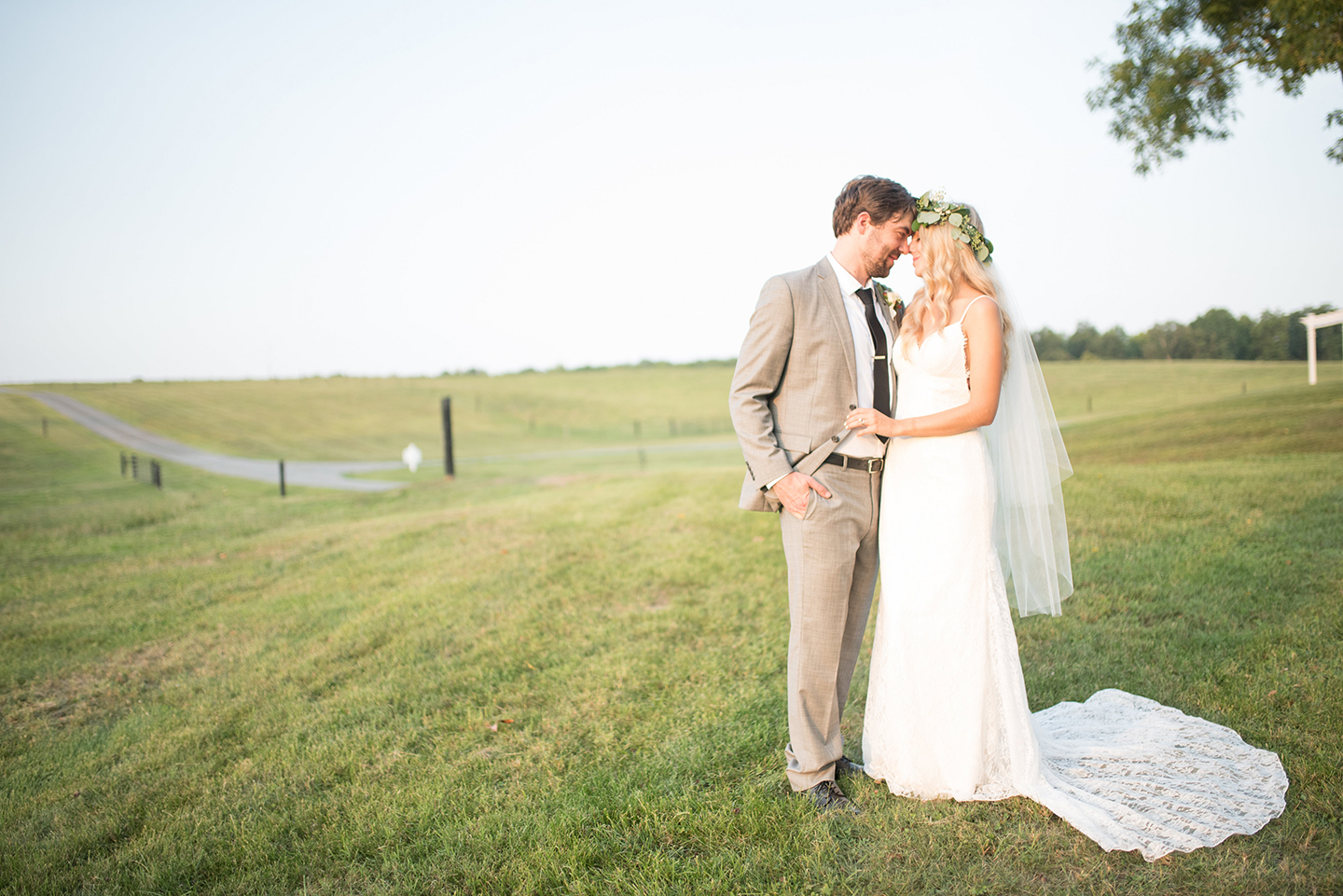 Could the be any more perfect?! Nope.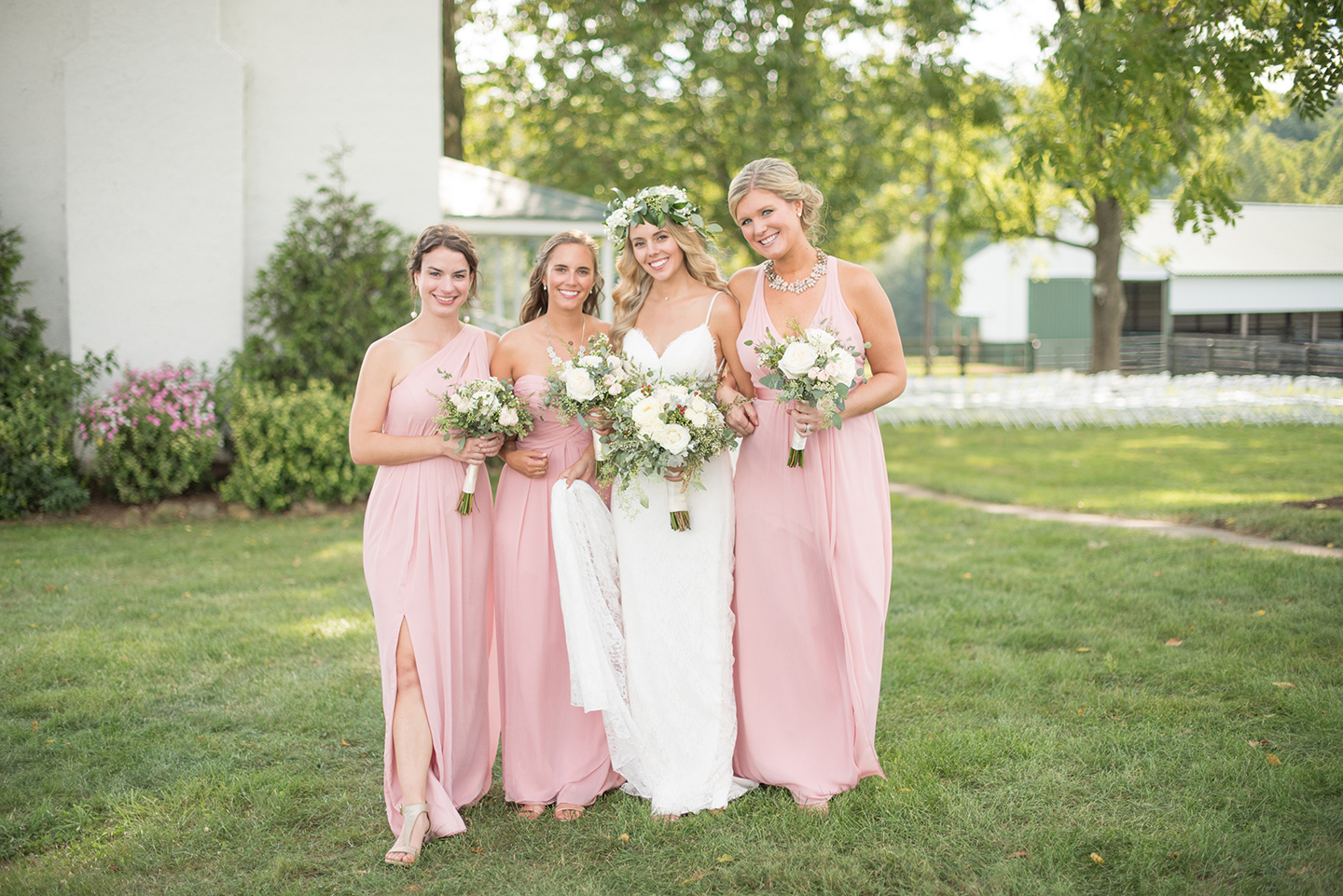 And the perfection continues with Emily and her bridesmaids! Love the blush gowns and neutral bouquets!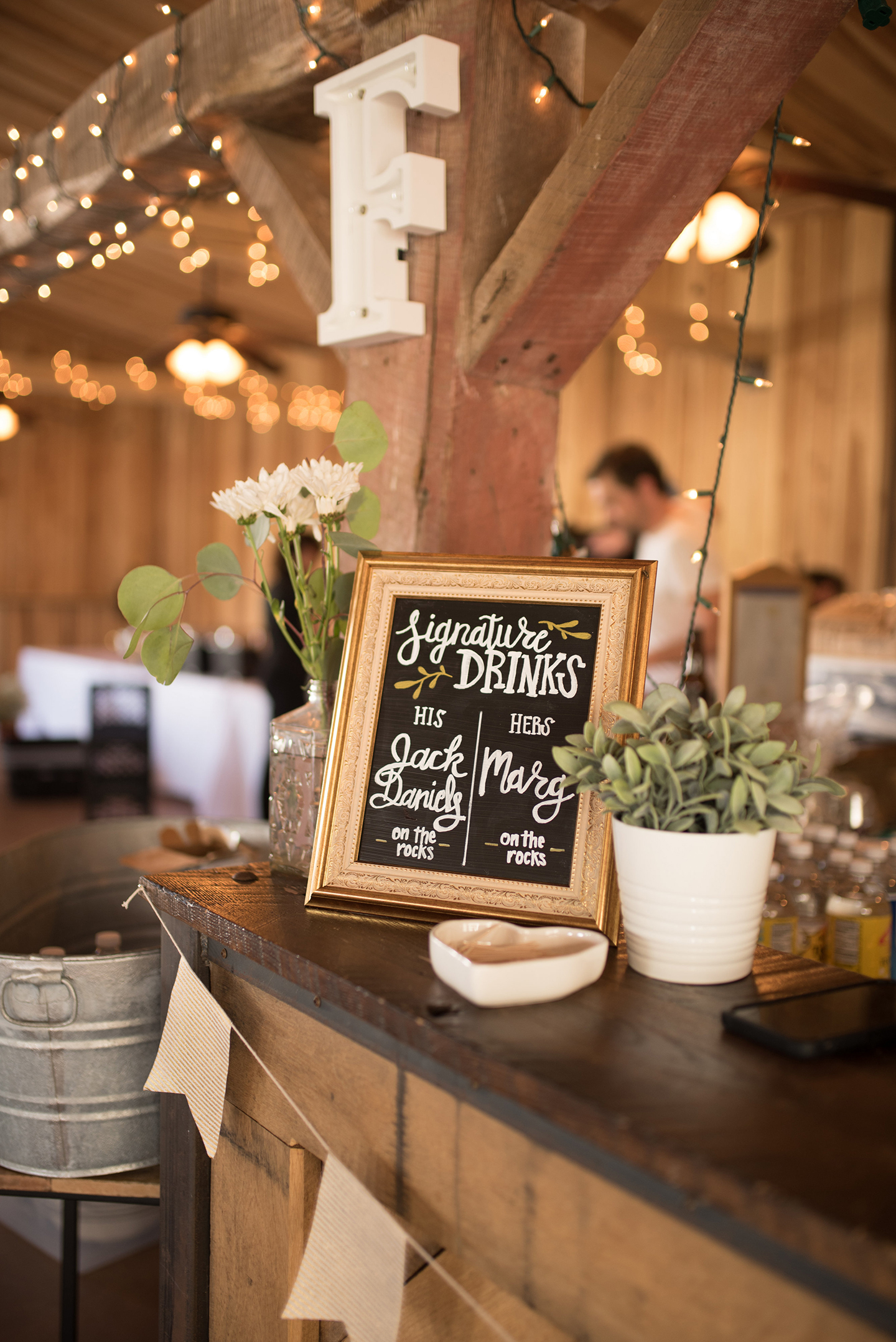 Their reception took place inside and had minimal decor to bring out the natural beauty of the venue.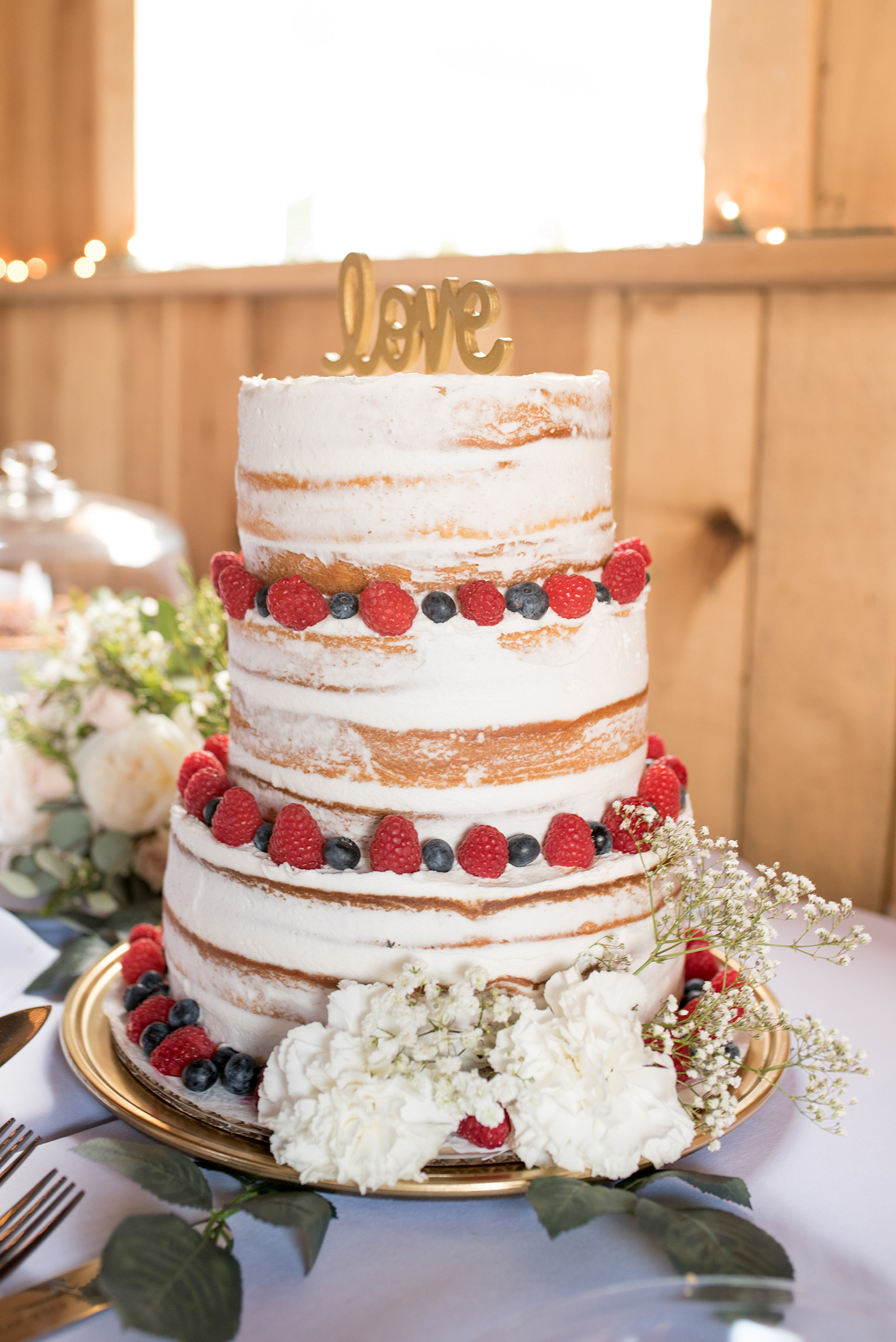 The icing on their cake was also minimal ?…in the wedding business, we call this a naked cake! Isn't sure a beaut?!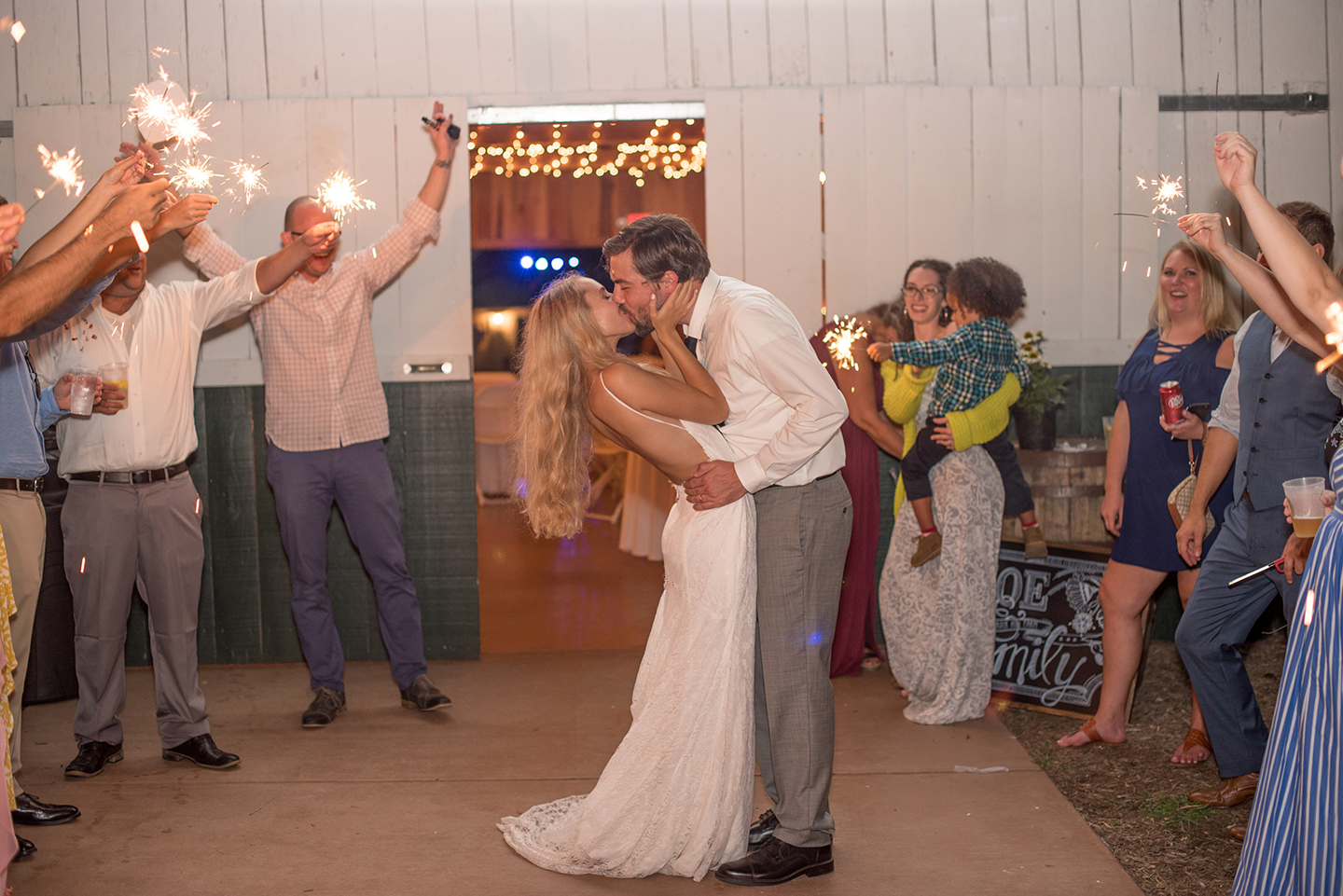 Congratulations Emily and Joe and thank you for sharing your big day with us!
From the Bride:
What was your favorite detail from the day? "Our favorite detail of the day was simply the natural beauty of Rock Hill Farm and the overwhelming feeling of love and fun that seemed to fill the air! From the19th Century Barn that housed our reception and the views of the Shenandoah mountains to the old Walnut trees and a night spent dancing under the stars – we couldn't have asked for a more authentic and idyllic place to say "I DO!". Also, planning an August wedding can be extremely risky (insane heat, summer thunderstorms – so stressful!) but on the day of our wedding, we had an unseasonably cool 75-degree day with a soft mountain breeze. It was truly as if the stars had aligned for our big day!"
What advice would you give to a bride to be? "My advice for any bride-to-be is to just have fun with it all!! Don't worry about appearances or having your wedding seem a "certain way" – plan your wedding so that it is authentic to YOU and your future husband. The wedding experience and the day itself will go by so fast, so remember to enjoy every minute (good, bad, stressful, or fun – it's all about the journey!)"
Photos by Heartland Photography