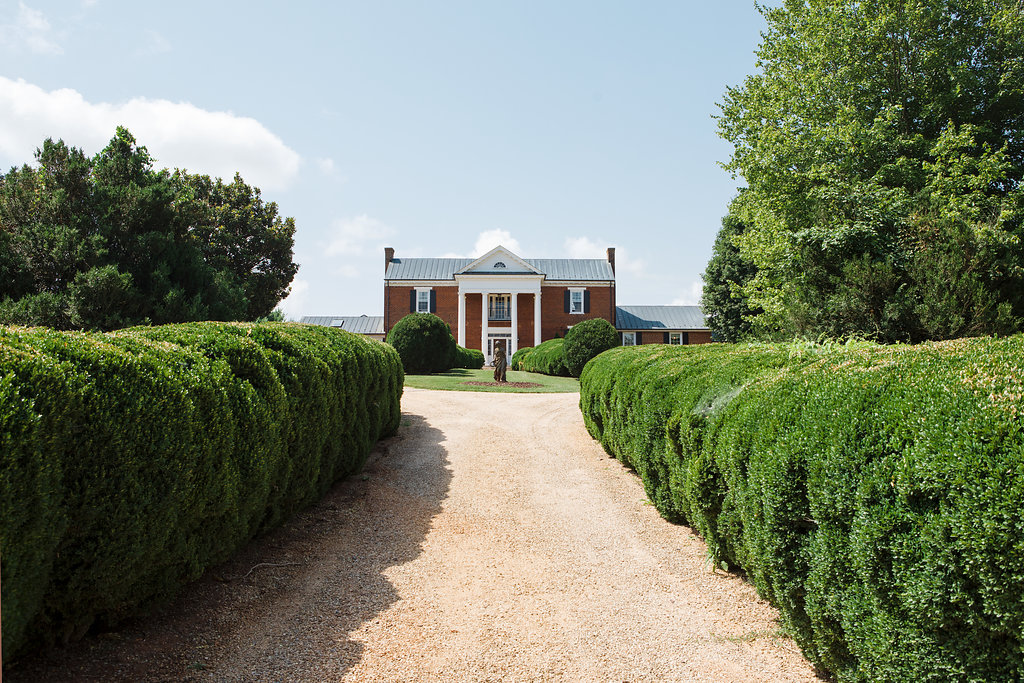 Today's featured wedding took place this past July at the prestigious West Manor Estate in Forest, Virginia.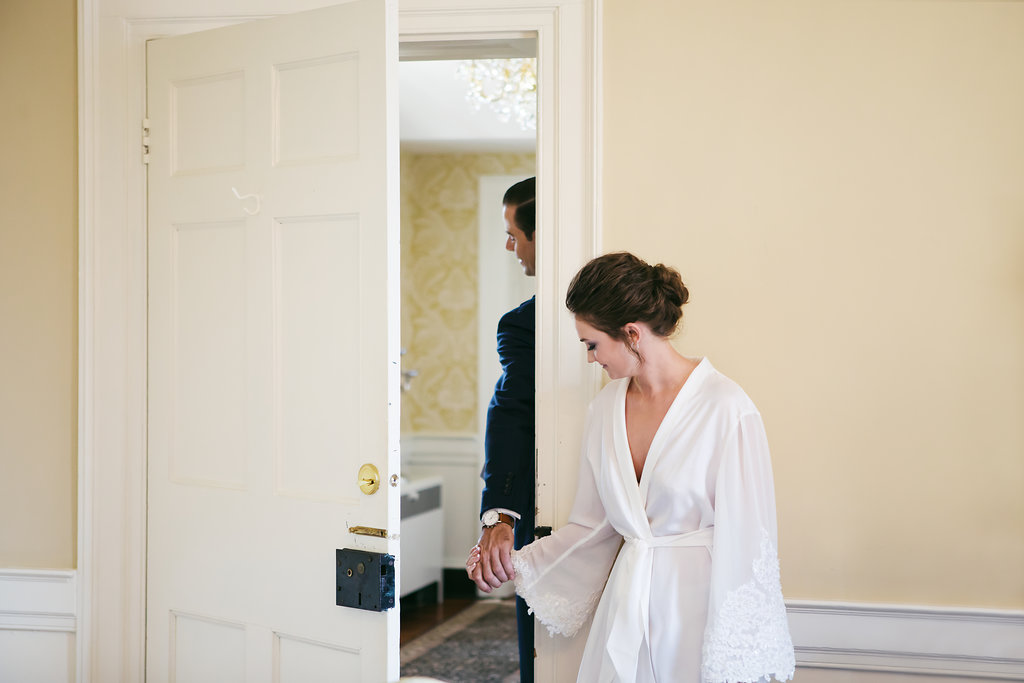 The bride, Ashley, and groom, Eric decided to keep things traditional and not see each other till the walk down the aisle but that didn't keep them apart as they got ready.
The pair met in 2014 and said that they each knew on their first date at an Italian restaurant that they were destined to marry one another one day.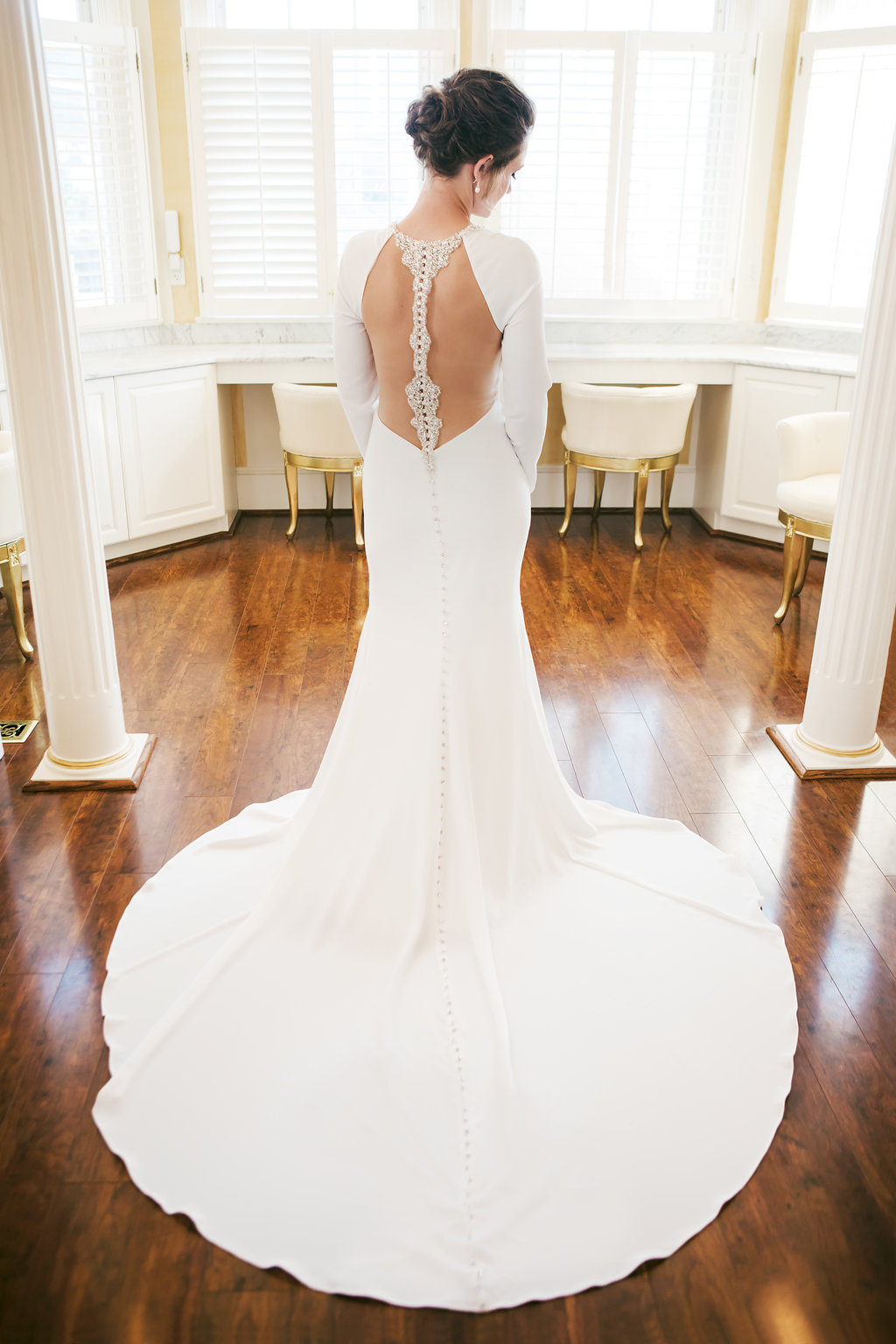 Have you ever seen a more unique and stunning gown?!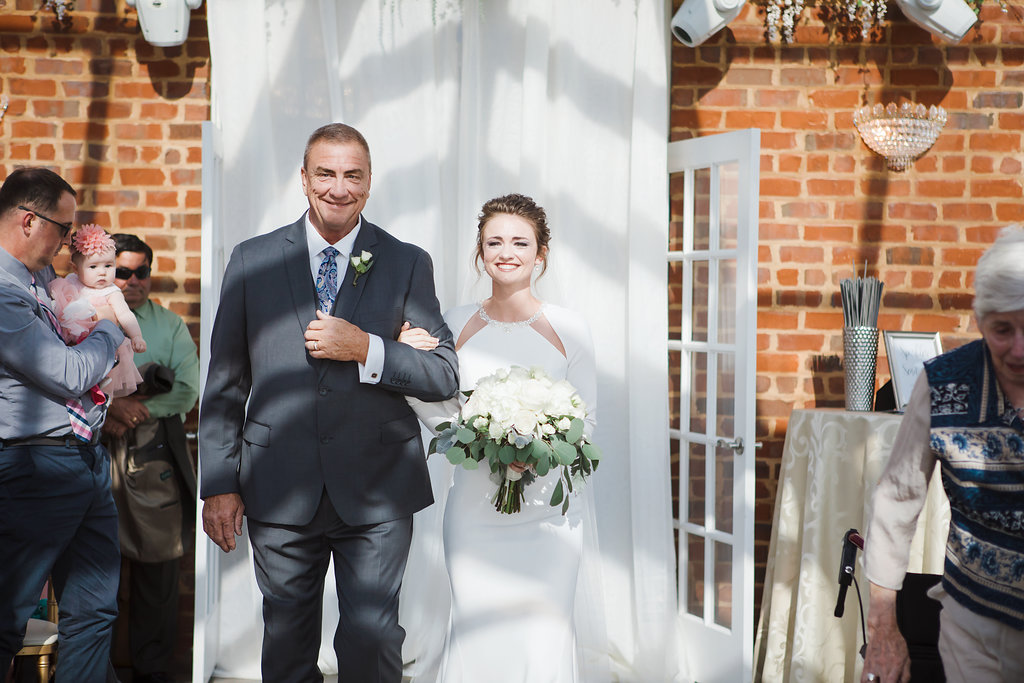 Ashely's entrance to the ceremony with her father was equally as unique!
"We chose a dubstep song for my entrance. There is a point at the beginning of the song when the beat drops, and Eric and I wanted my entrance to happen right at that precise moment. We draped the back entrance of the atrium with heavy tooling. And when the beat dropped, the drapes were pulled back, and Eric saw me for the first time. It was a very emotional moment for both Eric and myself," Ashley said.
I love a wedding with personality!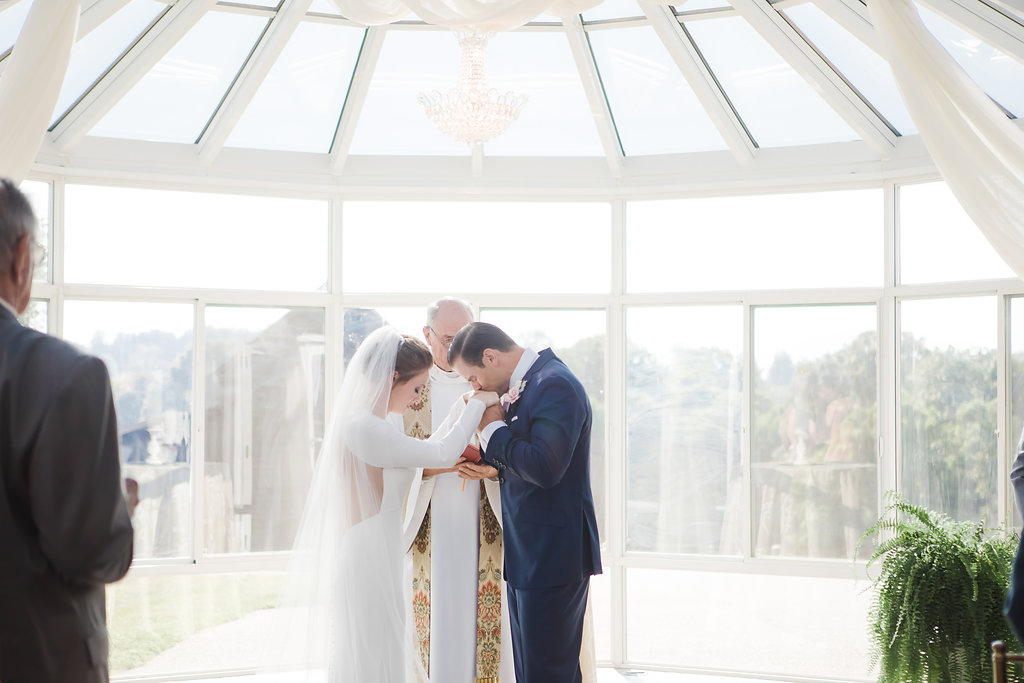 After many heartfelt moments, they were married!
What a perfect and timeless setting!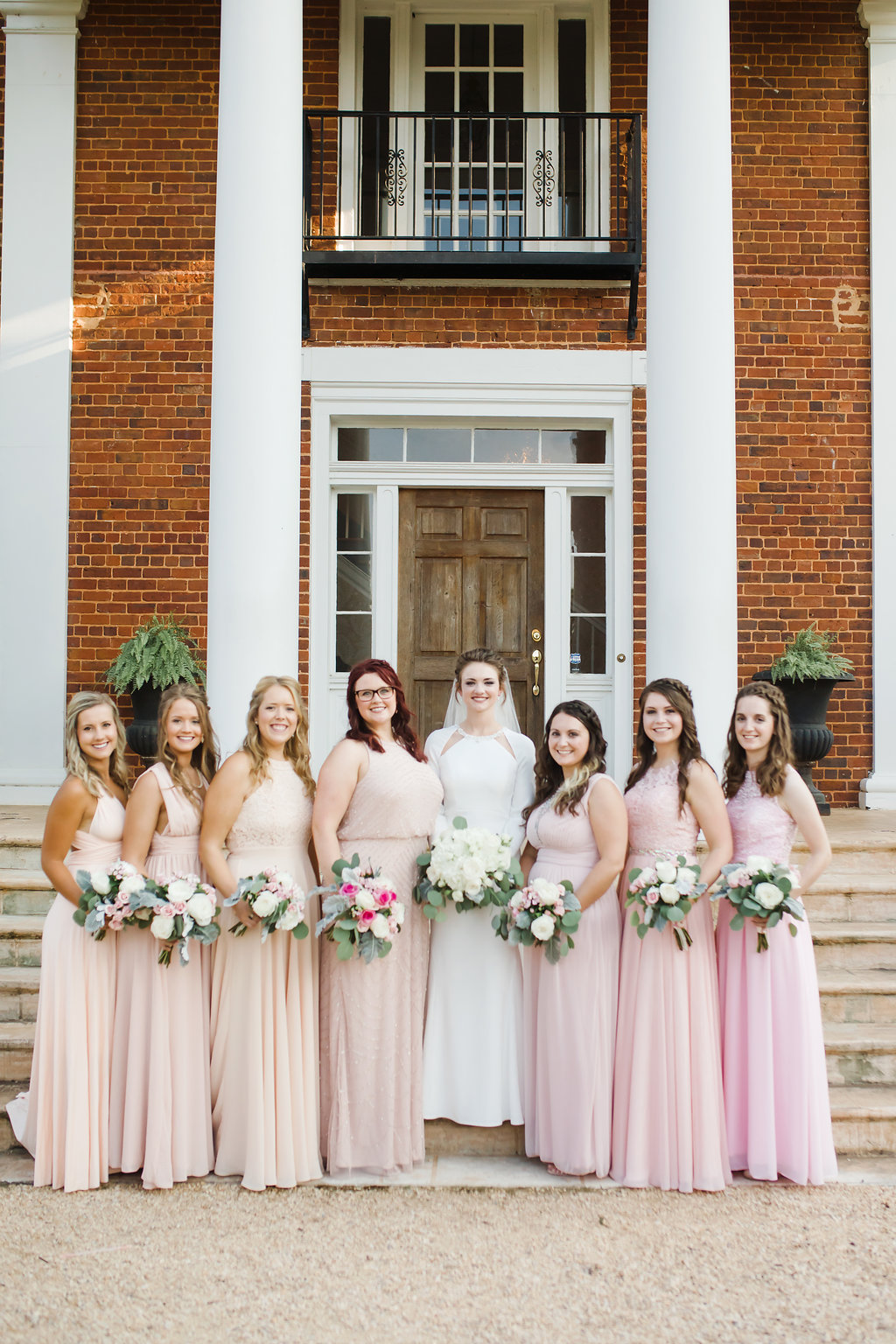 Ashely's maids accented the white and gold decor with their blush floor-length gowns and blush blooms. I love how even Ashley's bouquet stands out in all white in the lineup!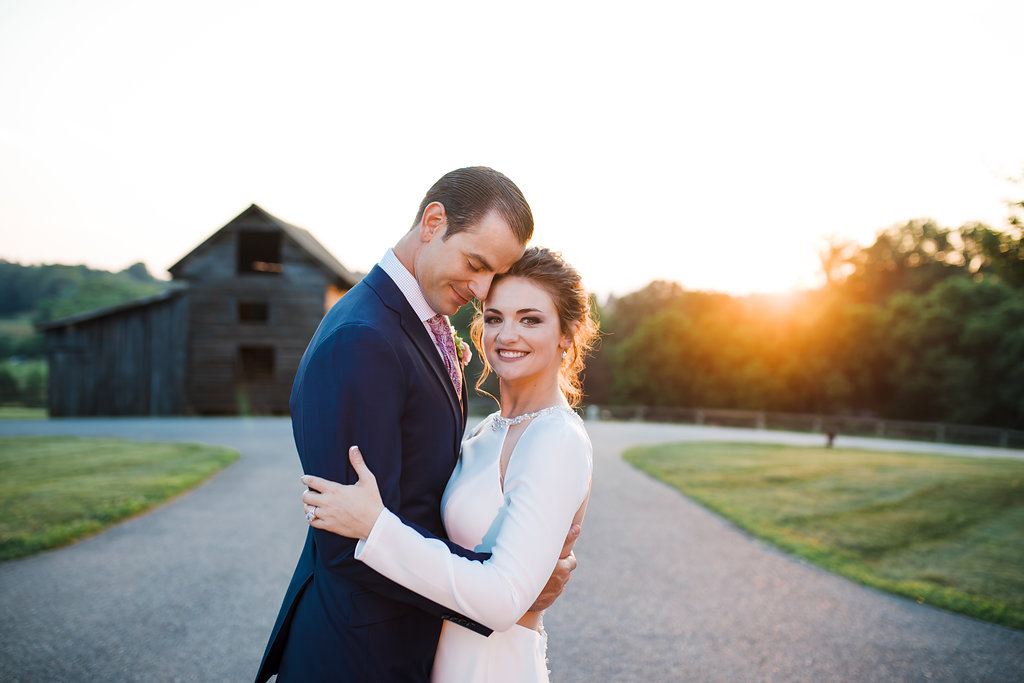 The happy couple!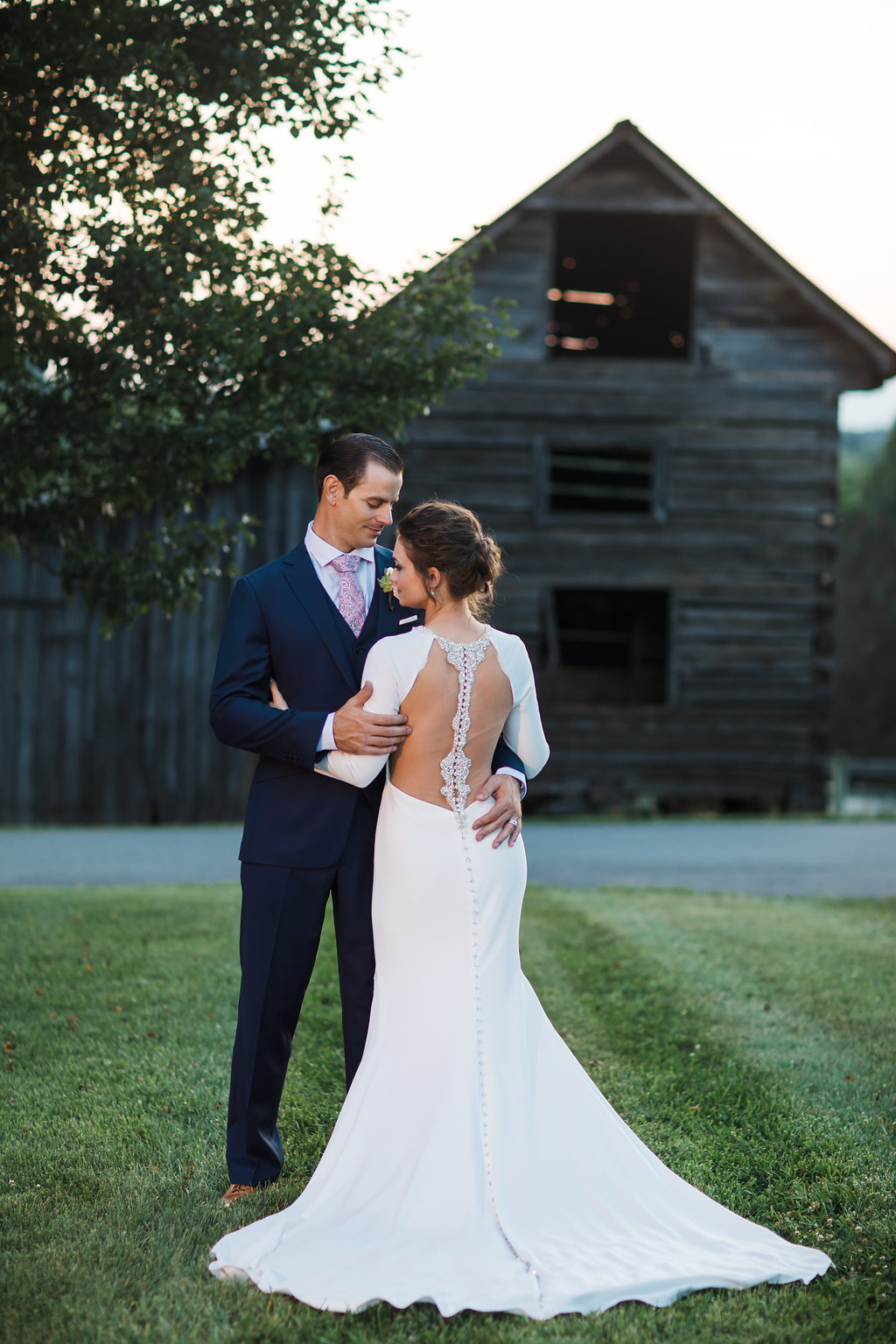 Omg! No words!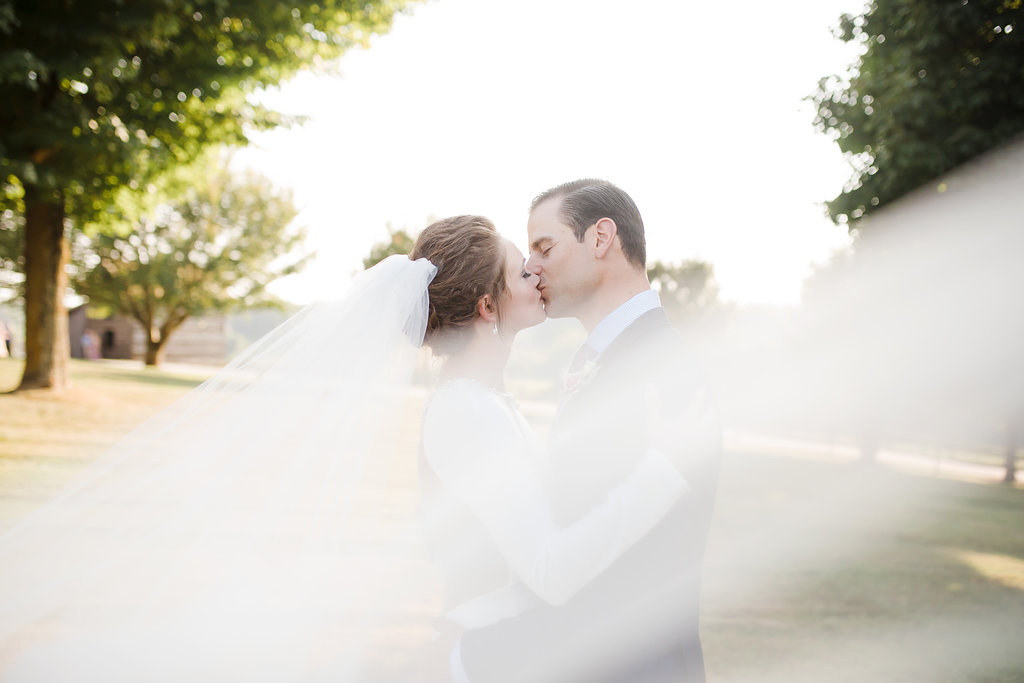 Oh, how I love a good veil kiss!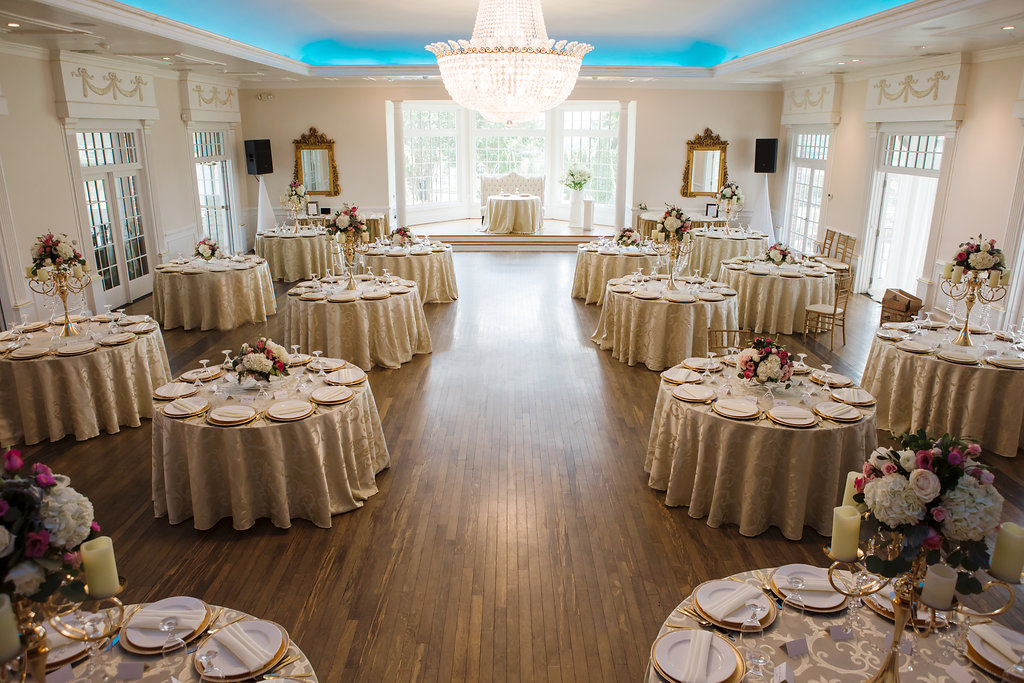 The reception took place inside the Manor where the white, gold, and blush theme continued.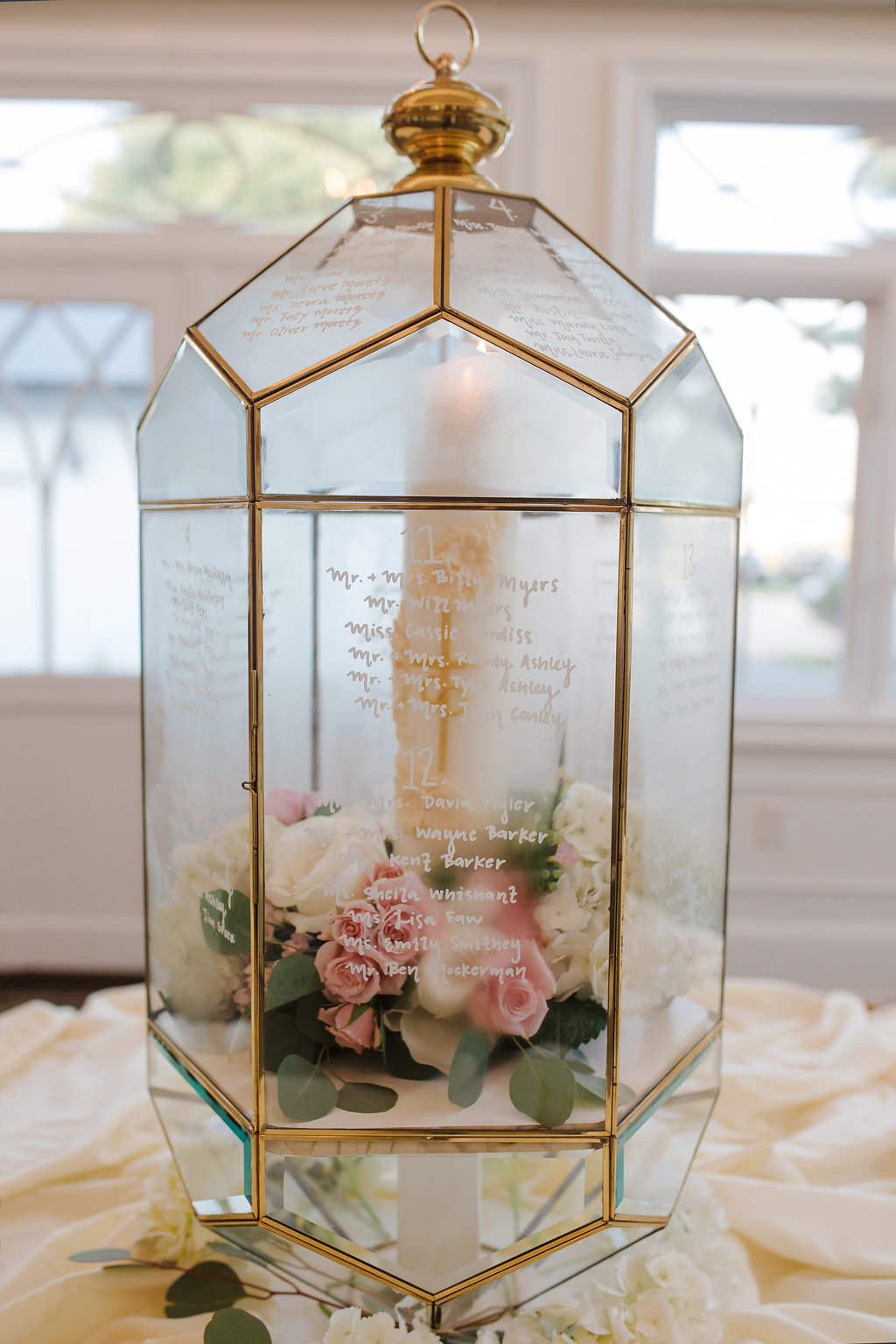 The evening was filled with sweet and thoughtful details like this lantern…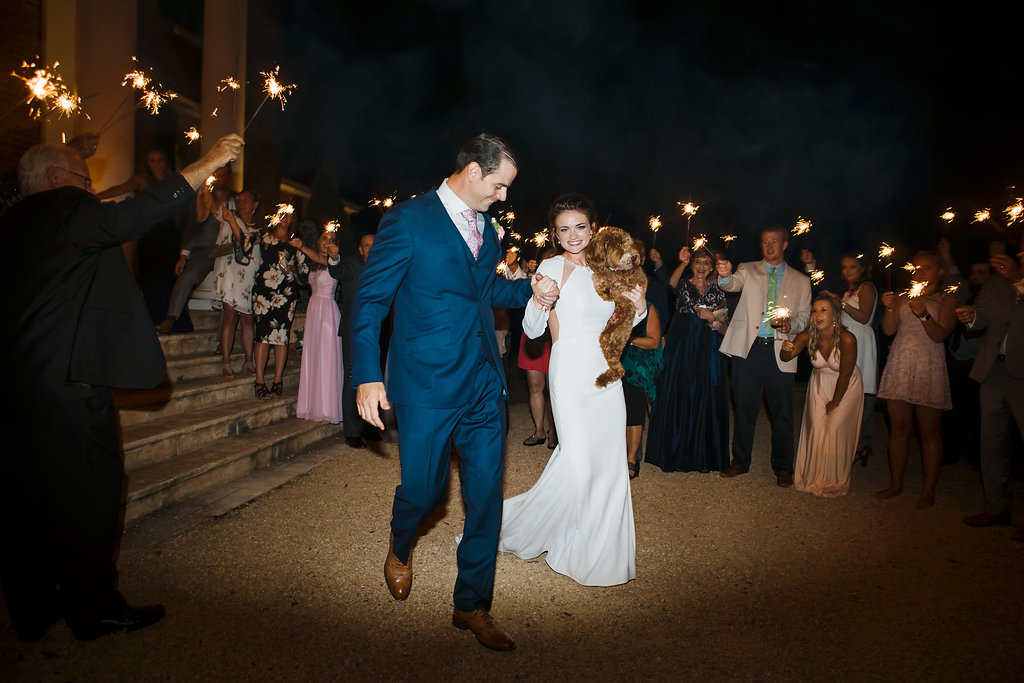 …but none (in my opinion ?) topped their adorable exit with their pup ?!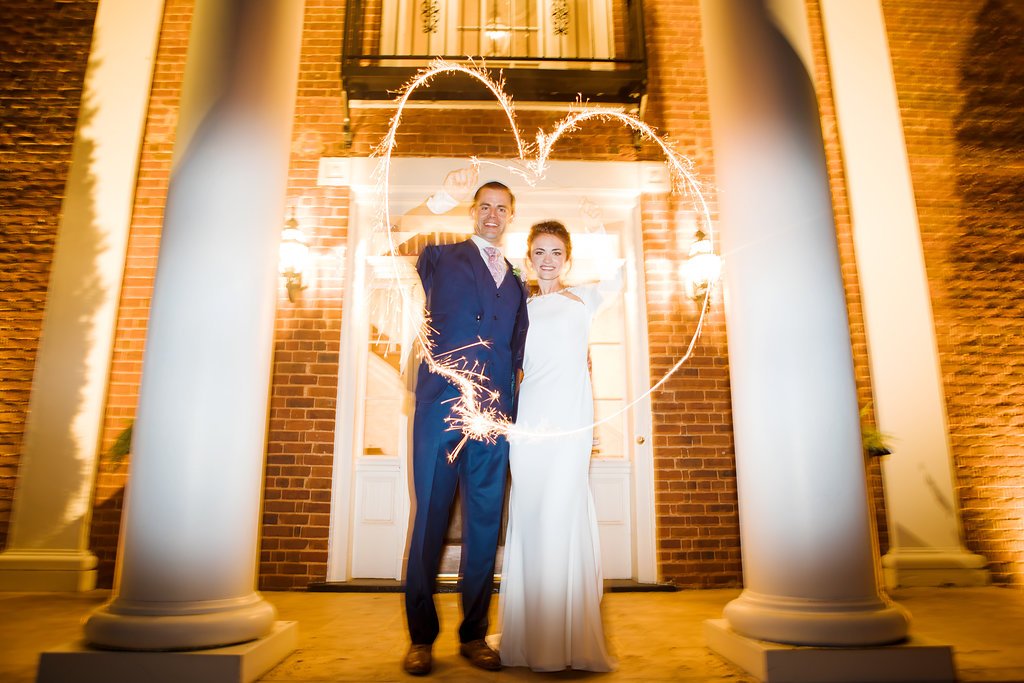 Congratulations Eric and Ashley!
From the Bride:
What was your favorite detail from the day? "My favorite part of the day was walking down the aisle with my dad, and ultimately getting to finally see Eric. Eric's favorite detail was the beat dropping to my entrance song and seeing me for the first time! The plans we went over for years about that moment made the anticipation almost unbearable, and when that plan came together on that day, it was simply perfect. There are no words to describe the feeling we had at that moment."
What advice would you give to a bride to be? "The biggest piece of advice I could give to a bride would be this: Make the day exactly what you want and savor every moment along the way.  Don't feel like you have to follow the traditional checklist because it's what you're supposed to do.  Make your big day, YOUR big day!  On that same note, there will be so many pieces of the plan that will "go wrong" in your mind, but I promise no one else will ever notice.  So just laugh them off and keep on truckin'.  In terms of specifics, our biggest regret was not extending our ceremony/reception past 5 hours and not having a videographer.  There are no words to describe how fast your wedding day will fly.  We had family and friends who had traveled all across the country to be at our wedding, many of which we didn't even get to speak to. At the end of the night, everything will be a big blur if you limit yourself with time.  If your venue allows it, spend the extra money to extend the night and continue enjoying your special day as long as possible, because it only happens once!"
Photographer: Desire Photography
Planner: Entwined Events
Want to be featured on this weekly online blog? Just email us! Want to be featured in our printed magazine? Just email us! **Being on this online blog does not hinder or guarantee a wedding will be in the printed magazine, both are up to the discretion of the publisher, Angeline Frame. If your wedding has been chosen for print, she will reach out to you directly.** Thank you for following Virginia Bride Magazine! Stay tuned for more weddings and the best Bridal Shows in Virginia!