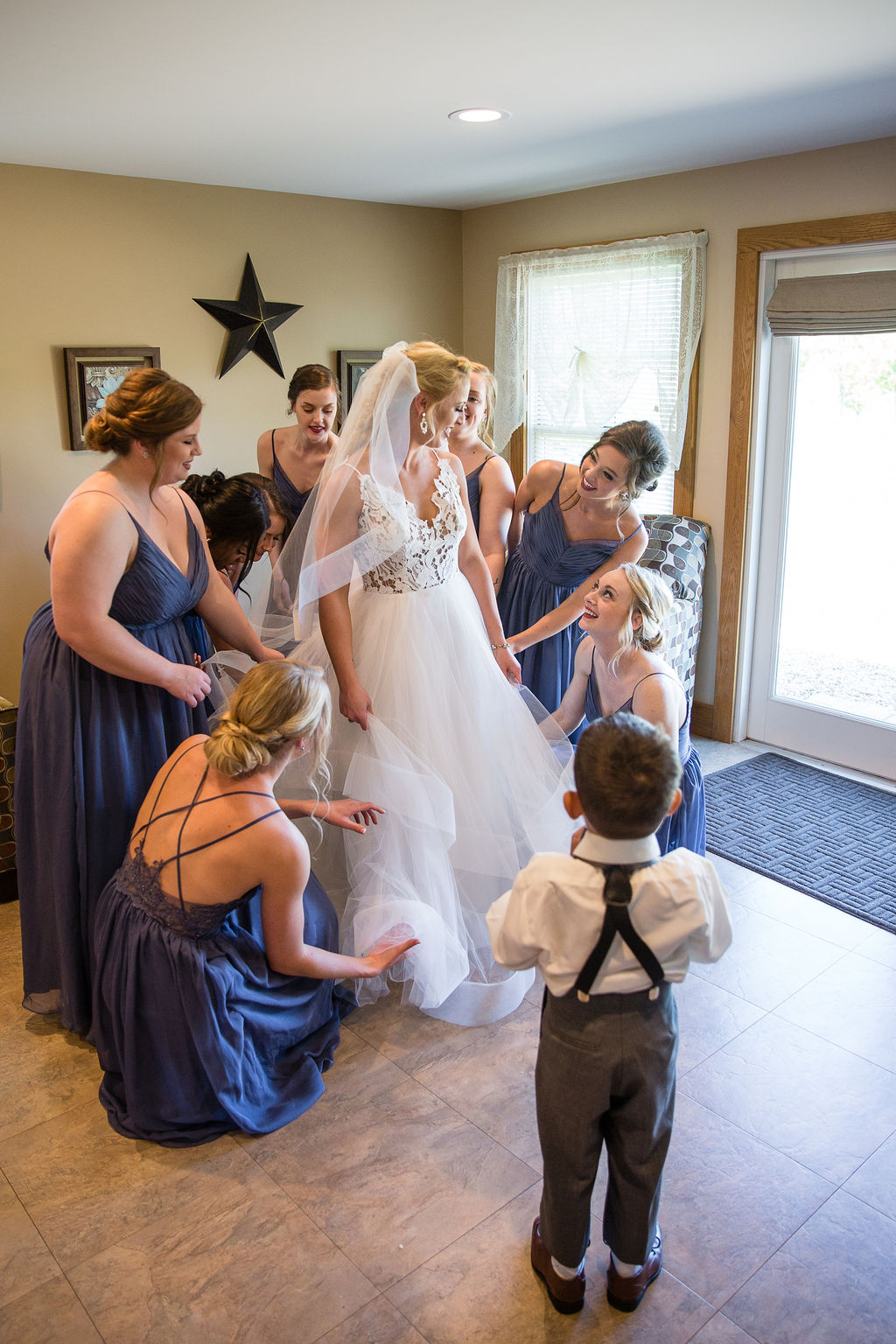 Meet sweet Gentry, today's stunning bride! I am excited to share her April wedding to Blake with y'all today!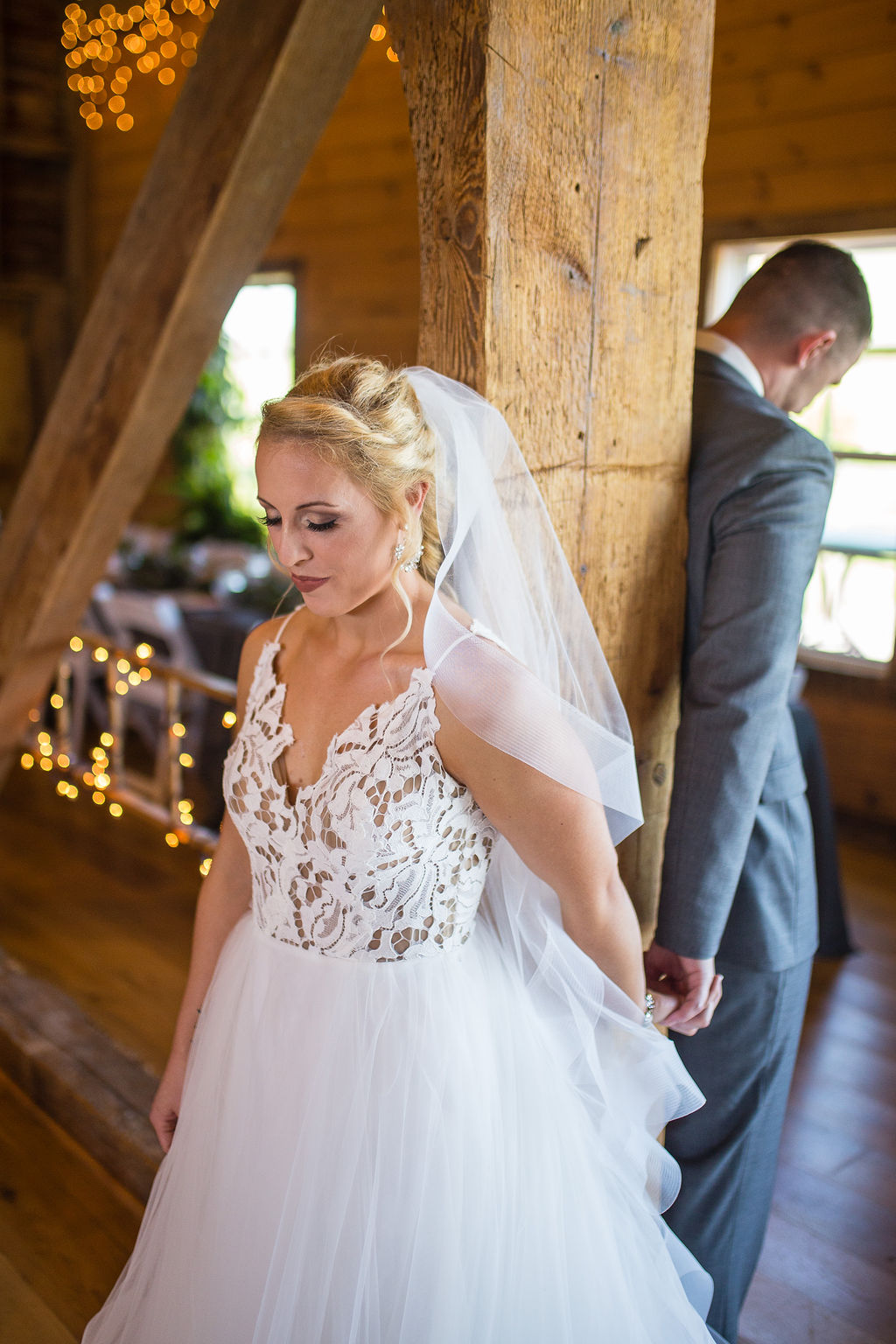 Their "how we met" story is the cutest…"I was a college cheerleader at LU and after college, I decided that I didn't want anything to do with the cheerleading "world" anymore." Gentry said. "I was working as a full-time personal trainer but felt like I wanted to do more for the community. I started to pray for new opportunities to open up so that I could make a difference in other's lives. I had been offered several coaching positions and didn't think twice before turning them down. One day I got an email from a cheerleading coach at a local high school looking for someone to coach the following season. I was about to delete the email but then felt like I should pray about it first. It took one night of praying to hear God tell me that I needed to take the position. As much as I wanted to decline, I emailed the coach back and accepted the position right there and then. I had no idea what I was getting myself into but I knew that for some reason, I was supposed to take this job. Little did I know, God led me to coach at that specific school just to meet the football coach. And that is where our story began!"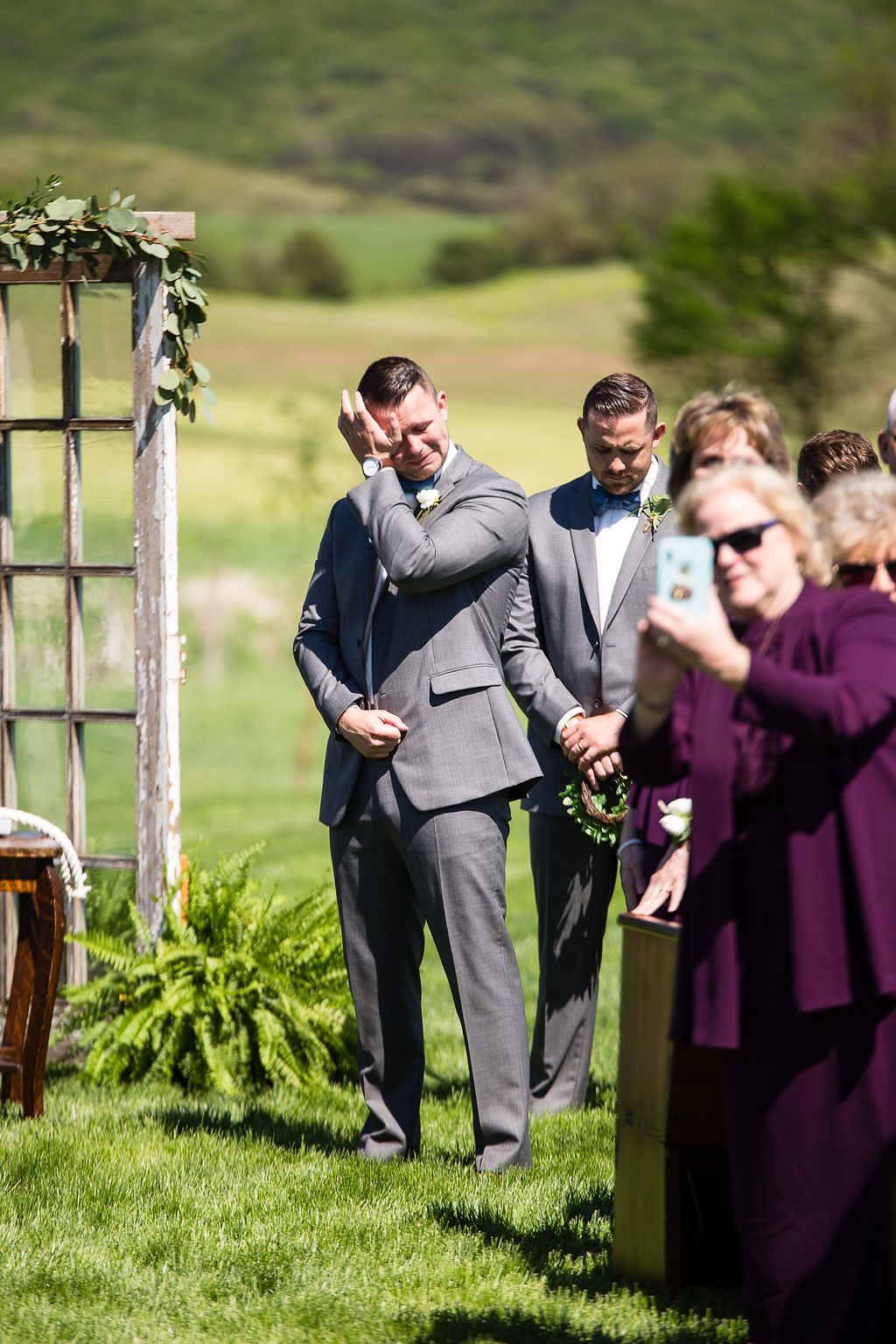 They didn't do a first look to make the moment of Gentry walking down the aisle extra special. Judging by Blake's tears, I'd say that was a great decision. So cute!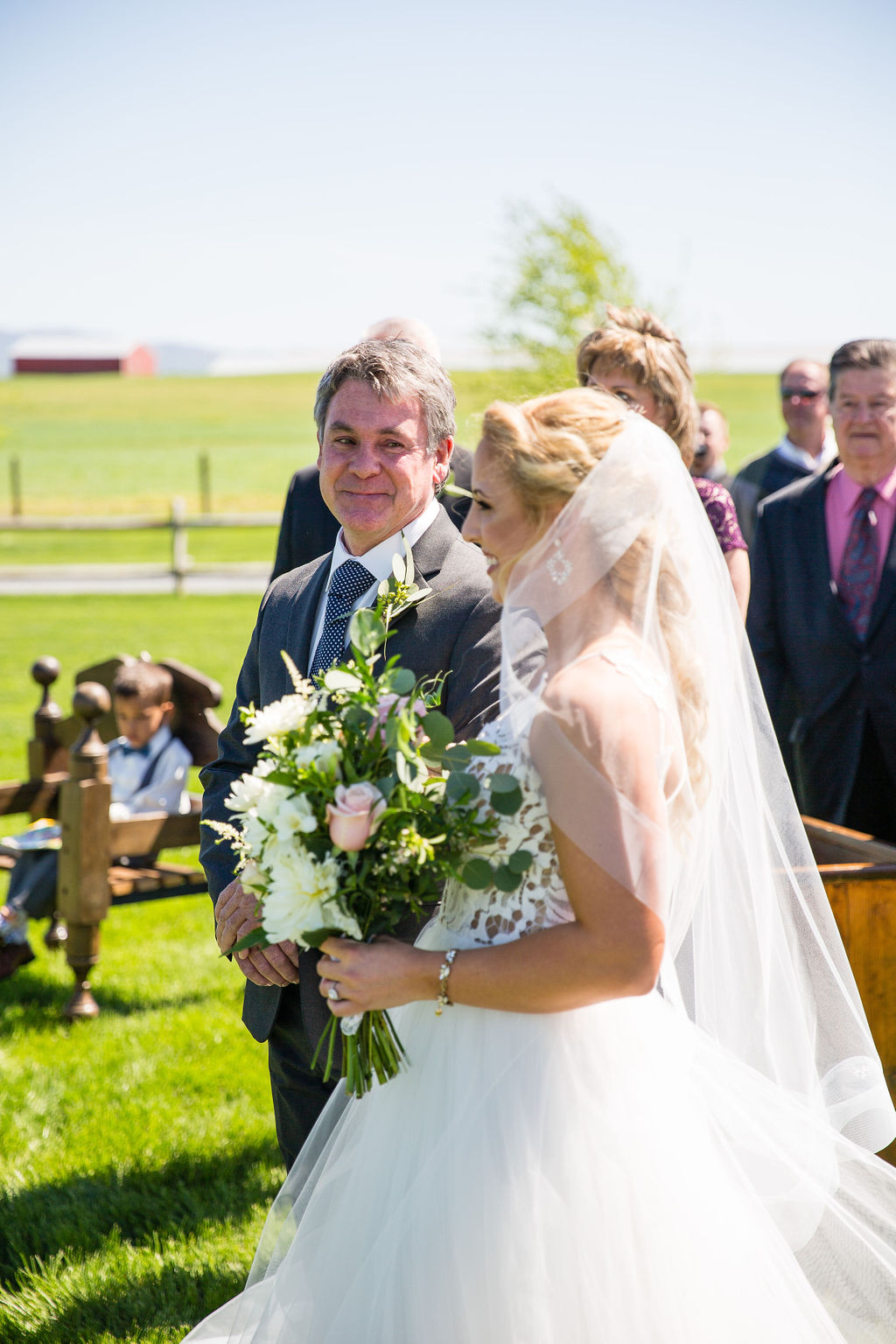 Gentry's father also had the sweetest look on his face as he went to give his daughter away.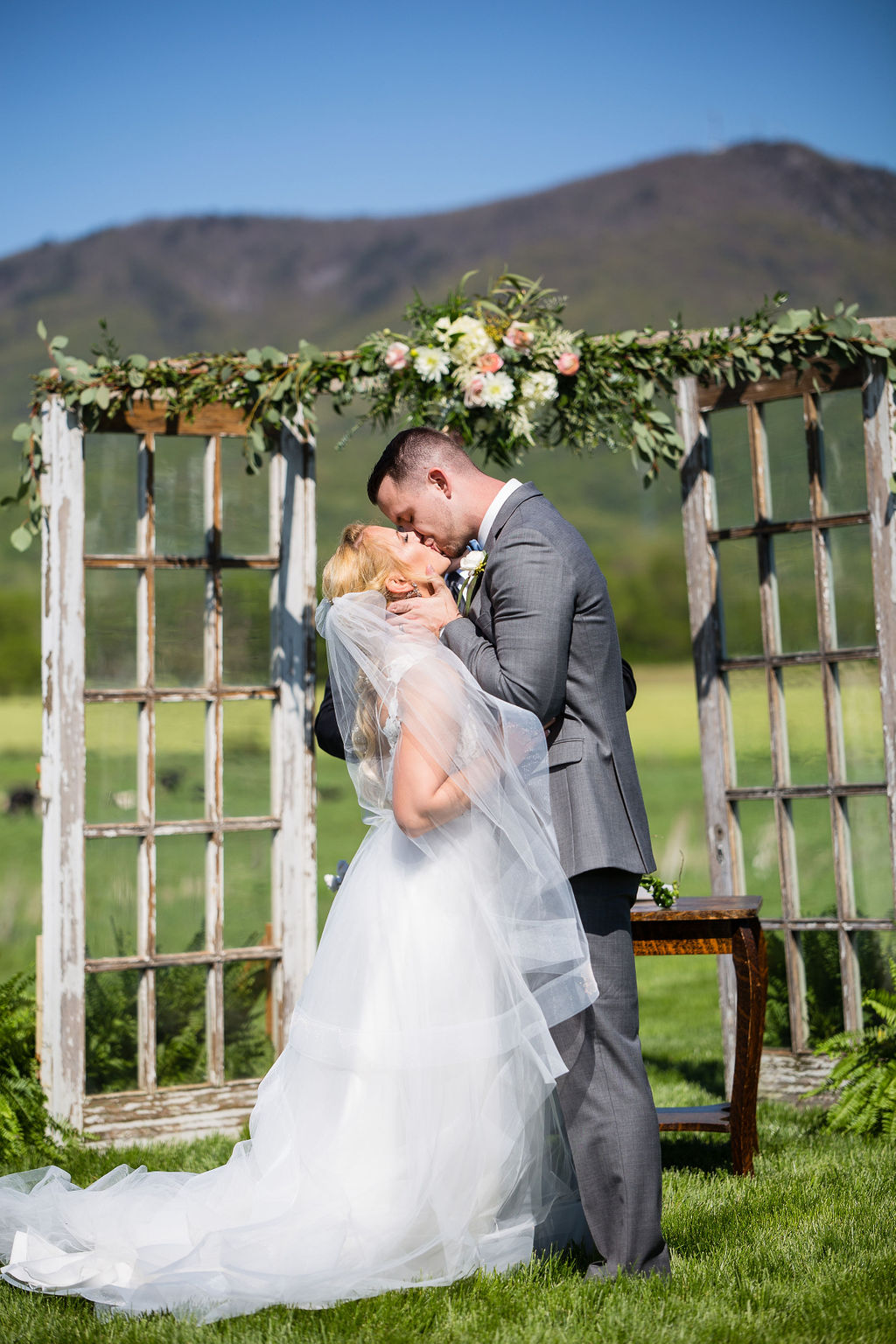 With a kiss, they were prounced man and wife!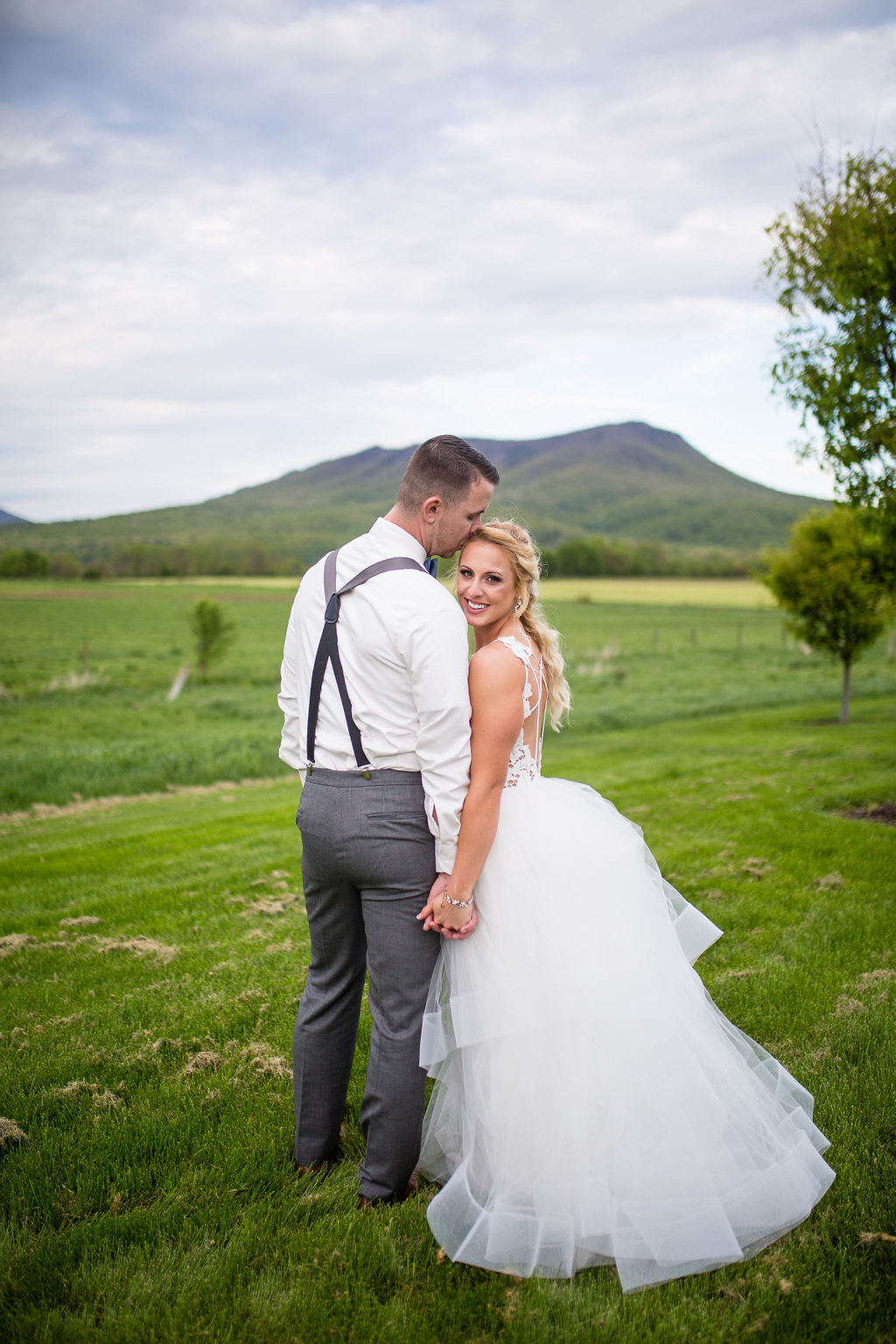 Don't they make a beautiful couple?!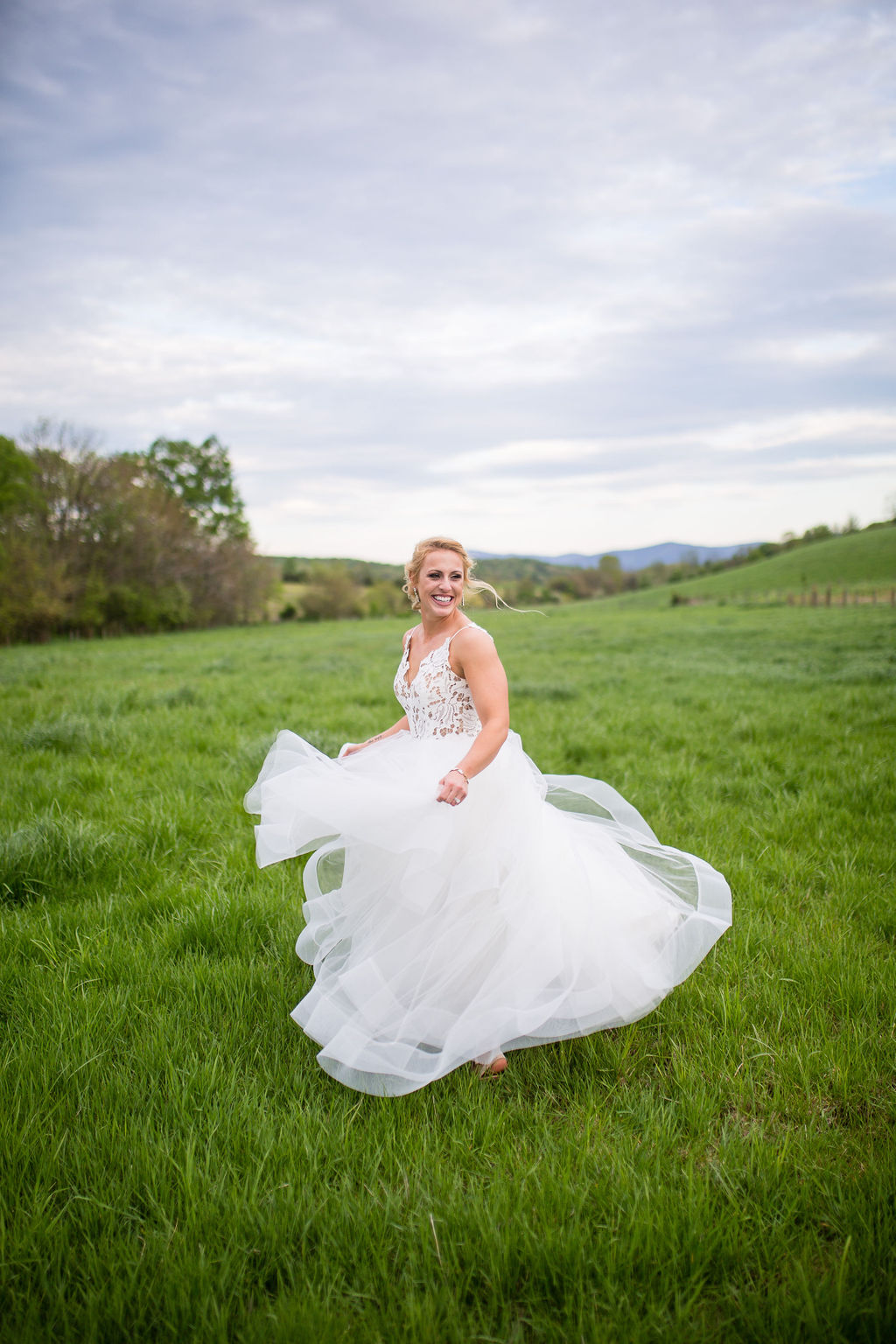 And I can't get over Gentry's stunning gown! She is positively radiant!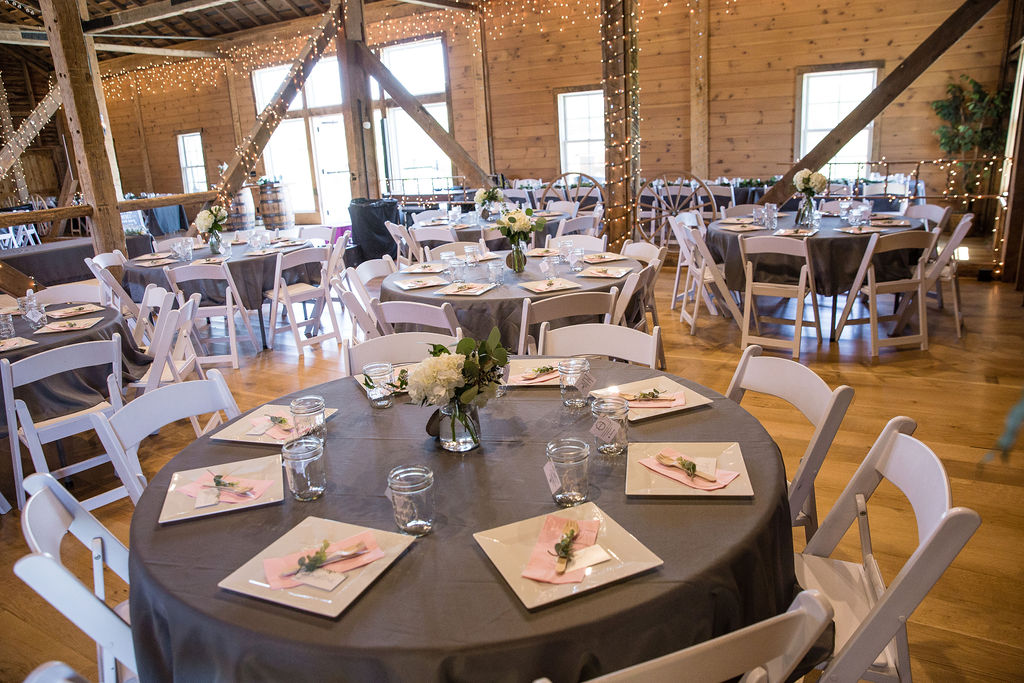 The reception took place indoors and they went with a neutral color palette and rustic decor style.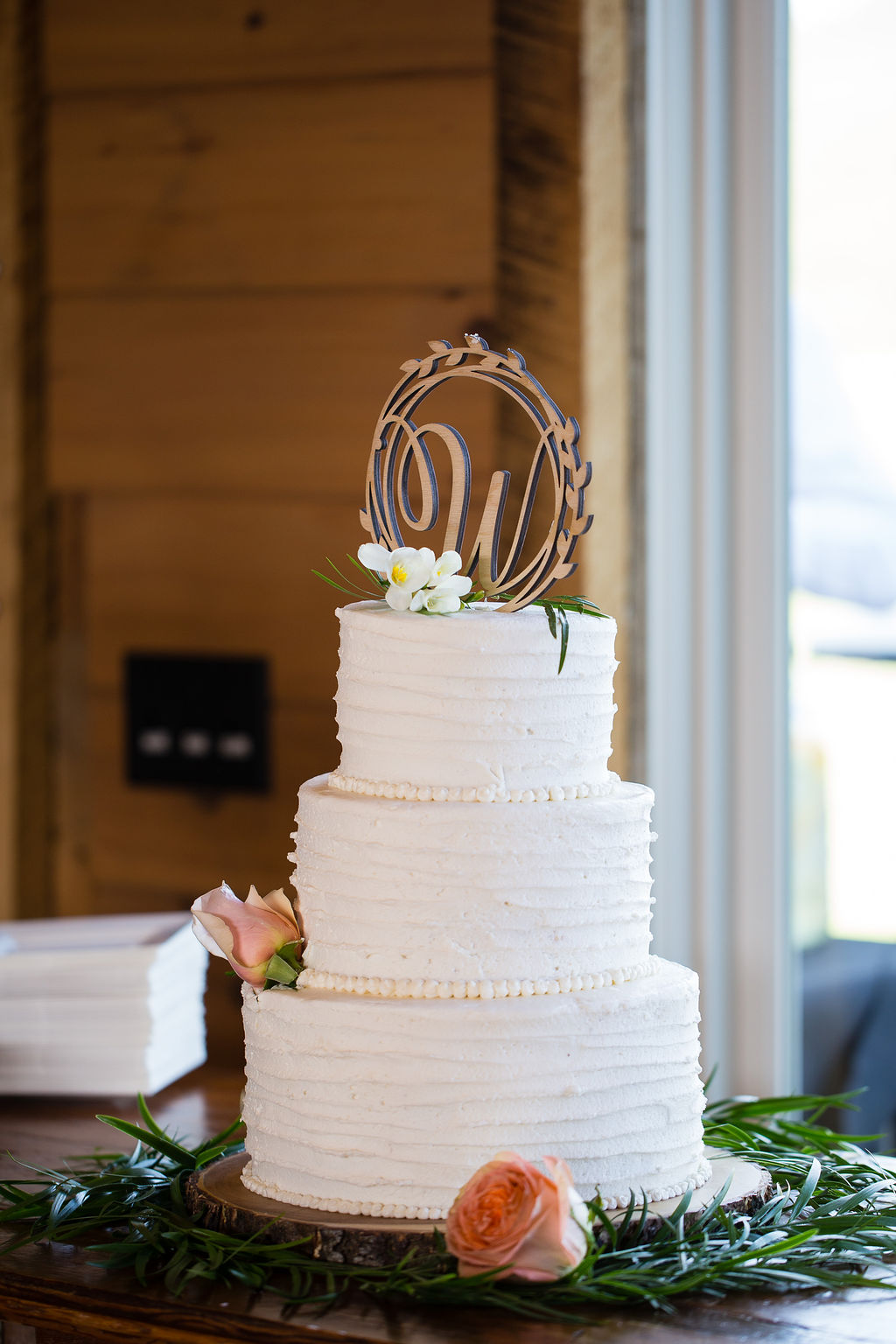 Their cake went perfectly with the decor and looked simply scrumptious!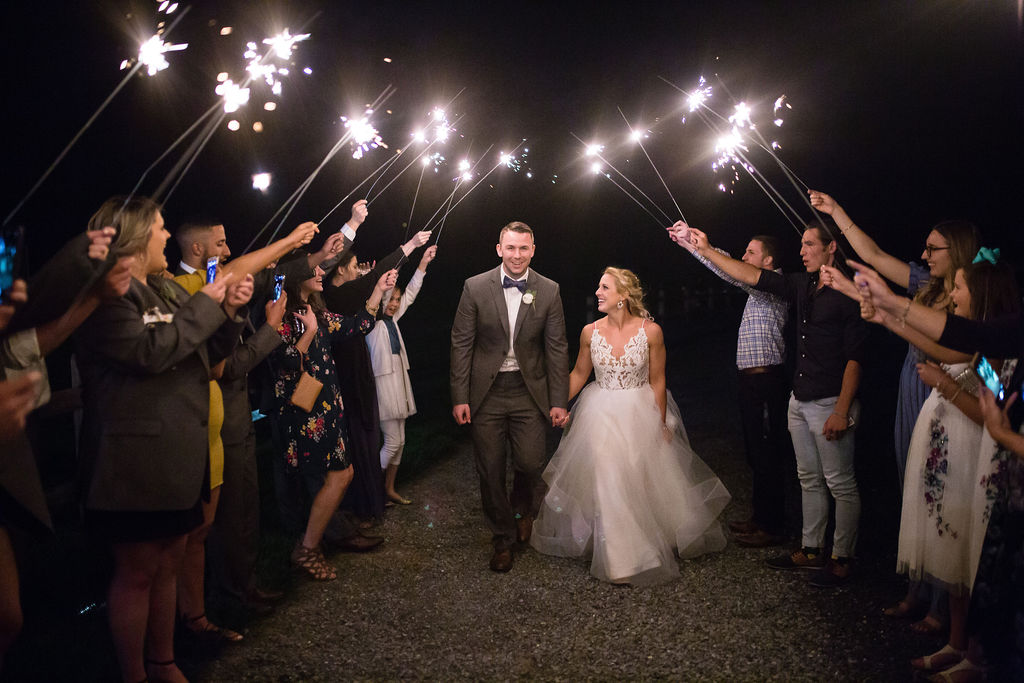 They ate, danced, and headed off into their happily ever after under sparklers! Congratulations Blake and Gentry!
From the Bride:
What was your favorite detail from the day? "My favorite detail of the day probably has to be when we finally got the chance to sit down and eat (even though it wasn't for long). We were together, just the two of us, looking out and taking in all of our loved ones who came and celebrated the day with us. It was a special moment to be alone (kind of) with my husband and talk to one another about how blessed we were to be spending this day with the most important people in our lives."
What advice would you give to a bride to be? "My advice that I would give to a bride to be is to try and enjoy every second leading up to the wedding day. Things will be stressful (especially if you don't have a wedding planner) but it is all worth it in the end. The amount of time we put into making our day perfect really paid off and I wish that I would have tried to enjoy it more rather than rushing it. It is such a special time in your life that you can't get back so try to make the most of it while you can because it will be over in the blink of an eye."
Video by: Bolton Media Compay
Venue: Cross Keys Barn LLC
Flowers: The Vintage Owl's Nest
Want to be featured on this weekly online blog? Just email us! Want to be featured in our printed magazine? Just email us! **Being on this online blog does not hinder or guarantee a wedding will be in the printed magazine, both are up to the discretion of the publisher, Angeline Frame. If your wedding has been chosen for print, she will reach out to you directly.** Thank you for following Virginia Bride Magazine! Stay tuned for more weddings and the best Bridal Shows in Virginia!