Happy 2018 fellow lovers! To kick off the new year of real Virginia weddings, I bring you a beautifully detailed day from McLean, Virginia this past September! By the look of these accessories (especially that bag), you know its going to be a day to remember!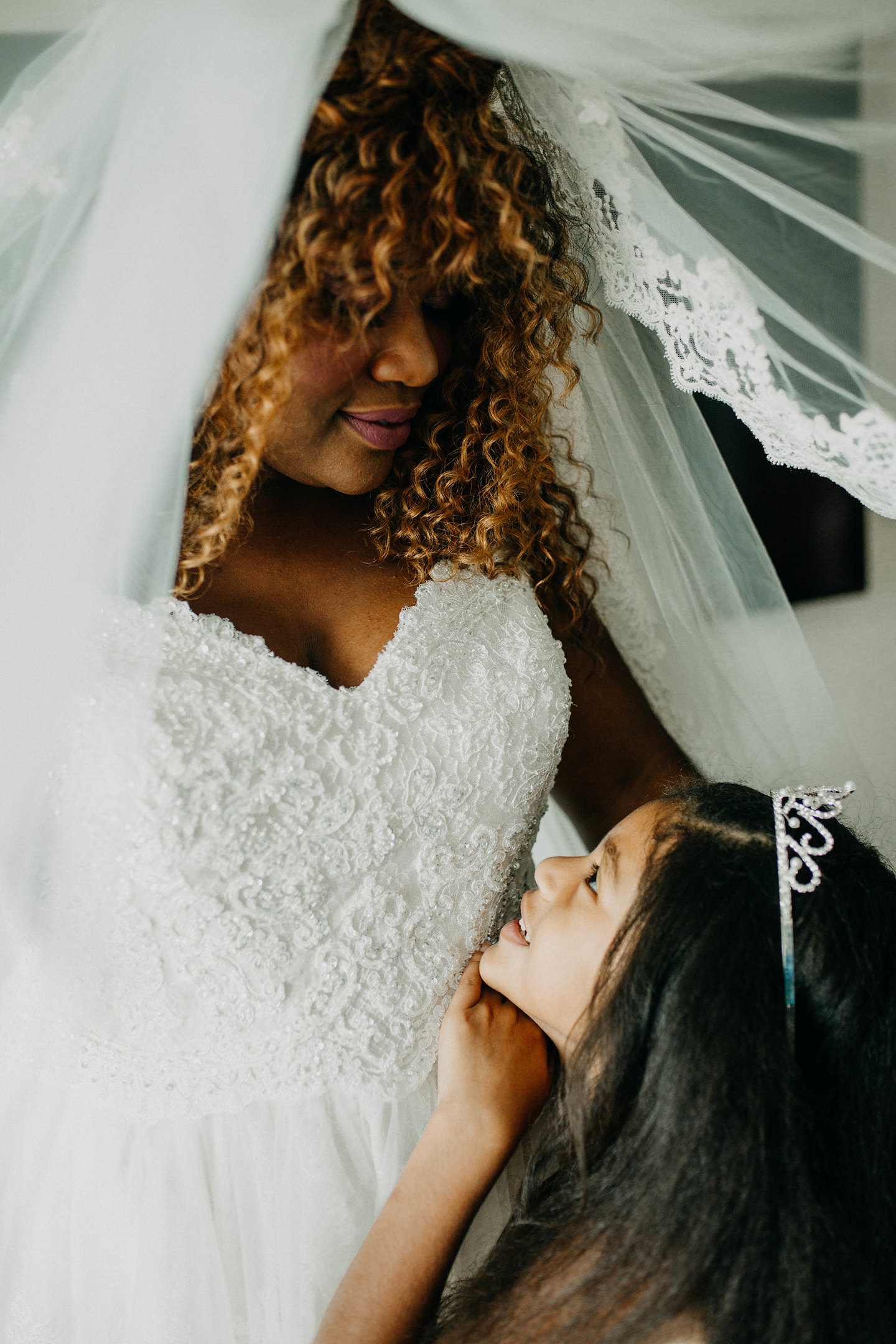 As a single mom, Glory developed a friendship with Ron before anything romantic began between them. "In fact, he asked me out several times before I gave in and said yes to a dinner date with him," Glory recalled. He stayed patient and respectful and after a grand gesture, Ron won Glory's heart.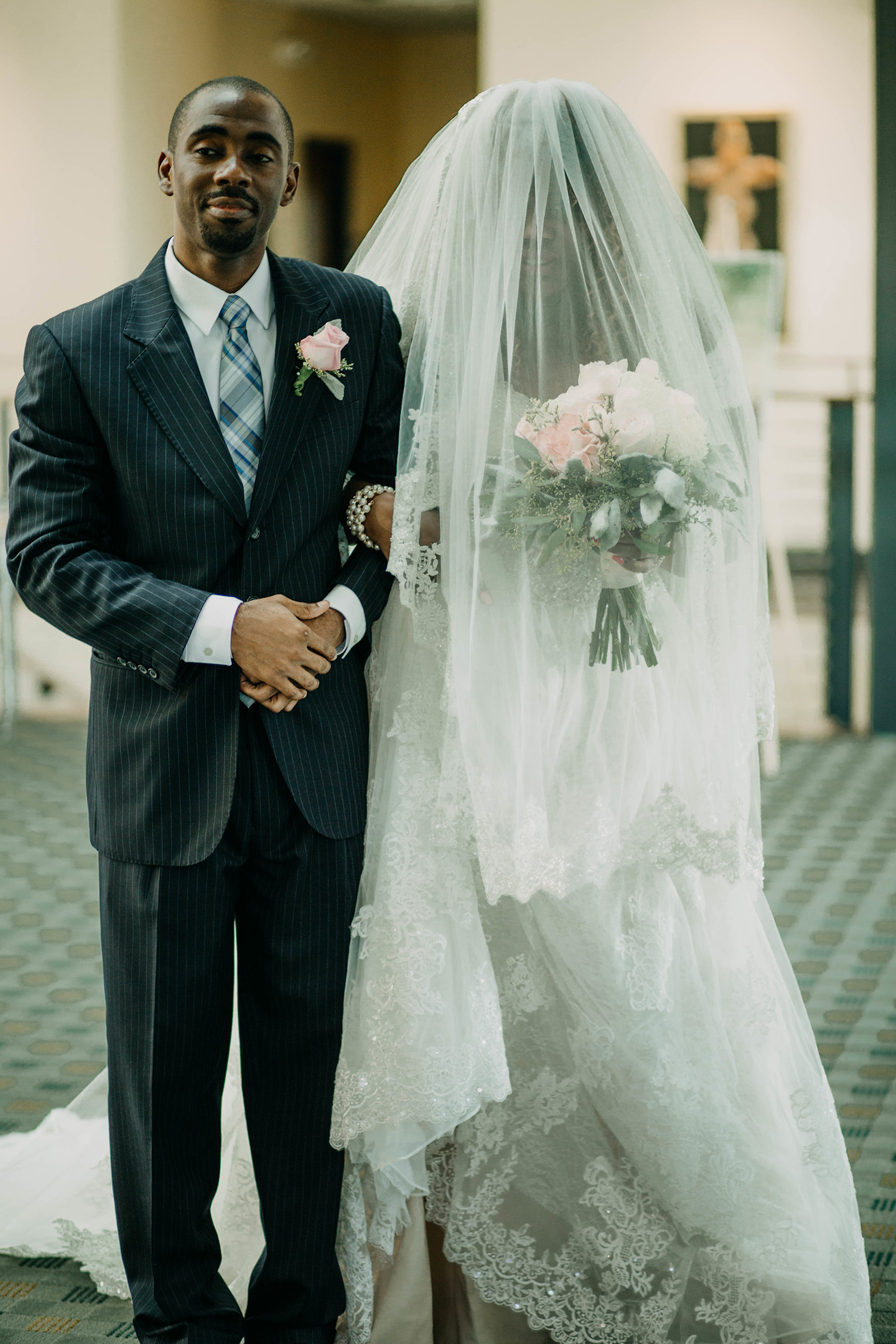 With a veil covering her face, it was time to walk down the aisle.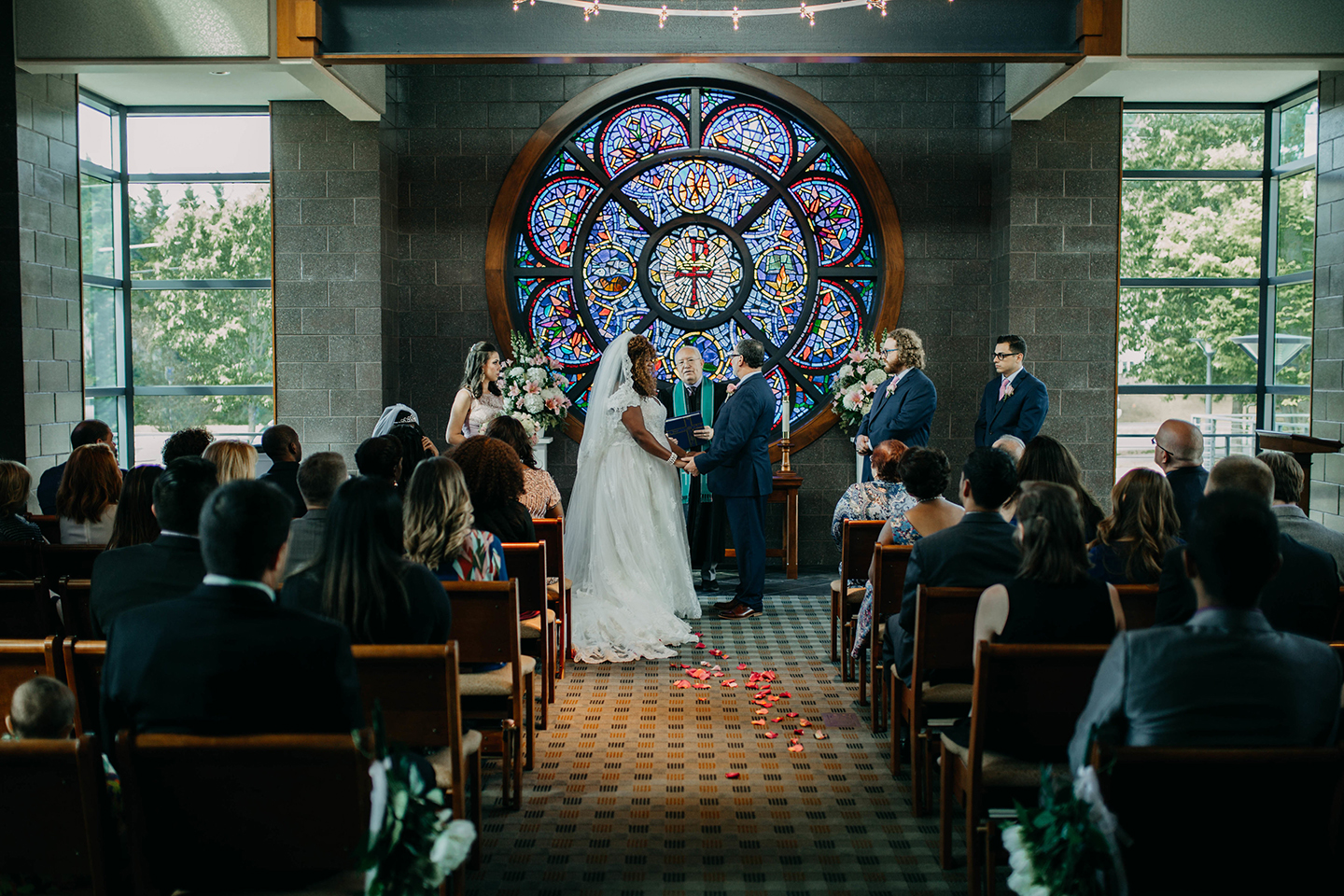 In front of this stunning stained glass window and about 40 of their closest friends and family, they were wed!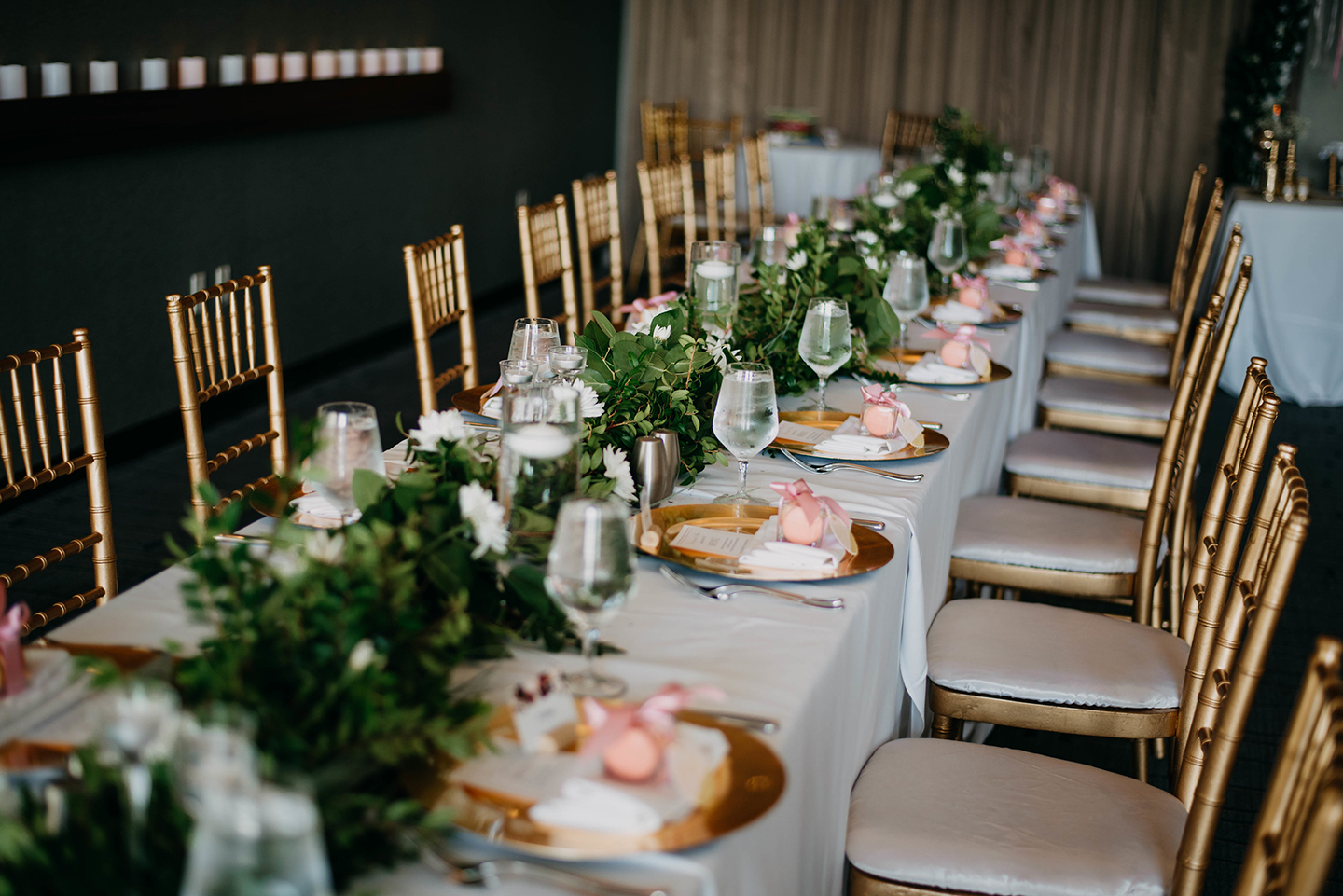 The reception took place at the Hyatt Regency at Tysons Corner and was filled with perfect details!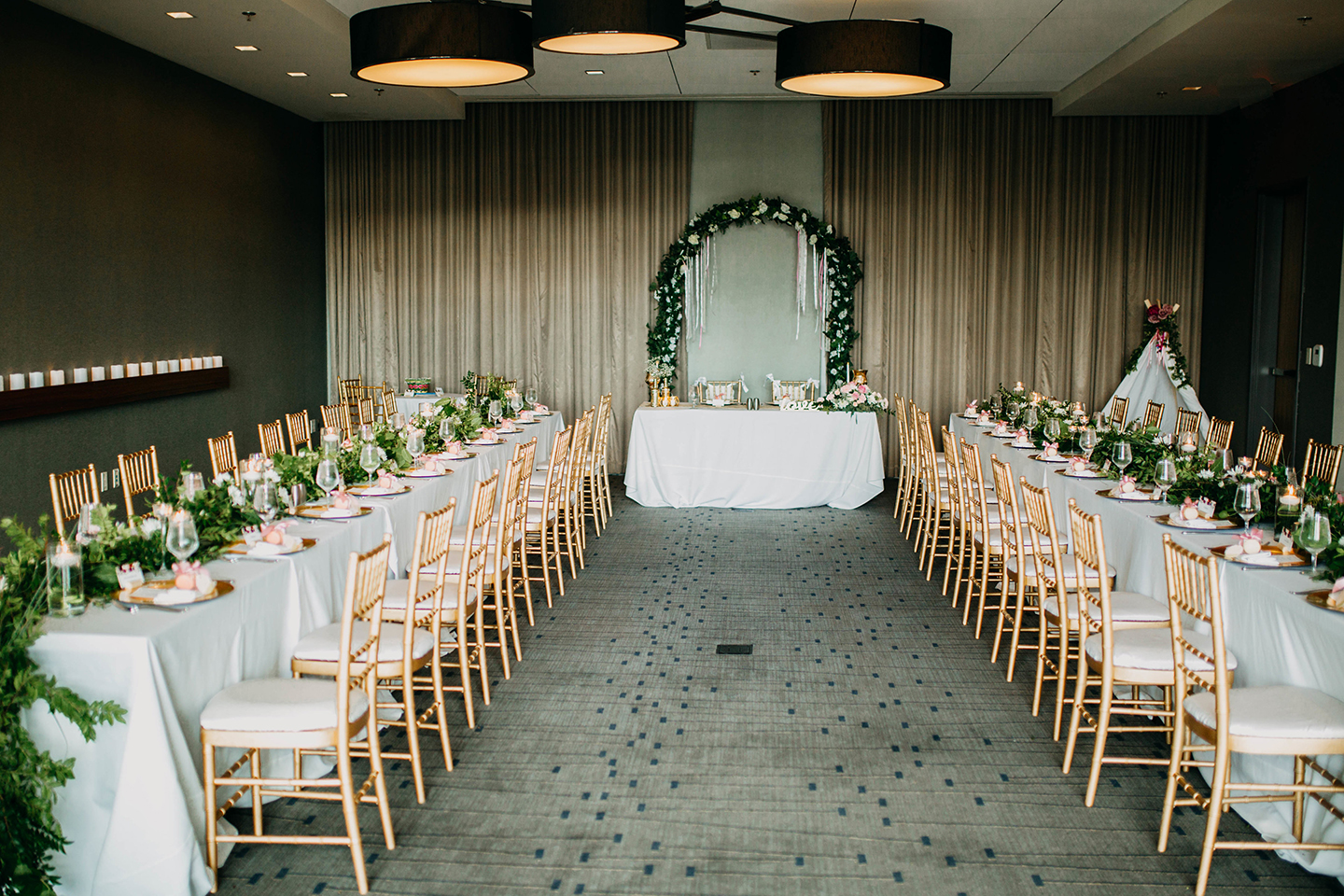 Oh how I love chiavari chairs and cascading greenery ?!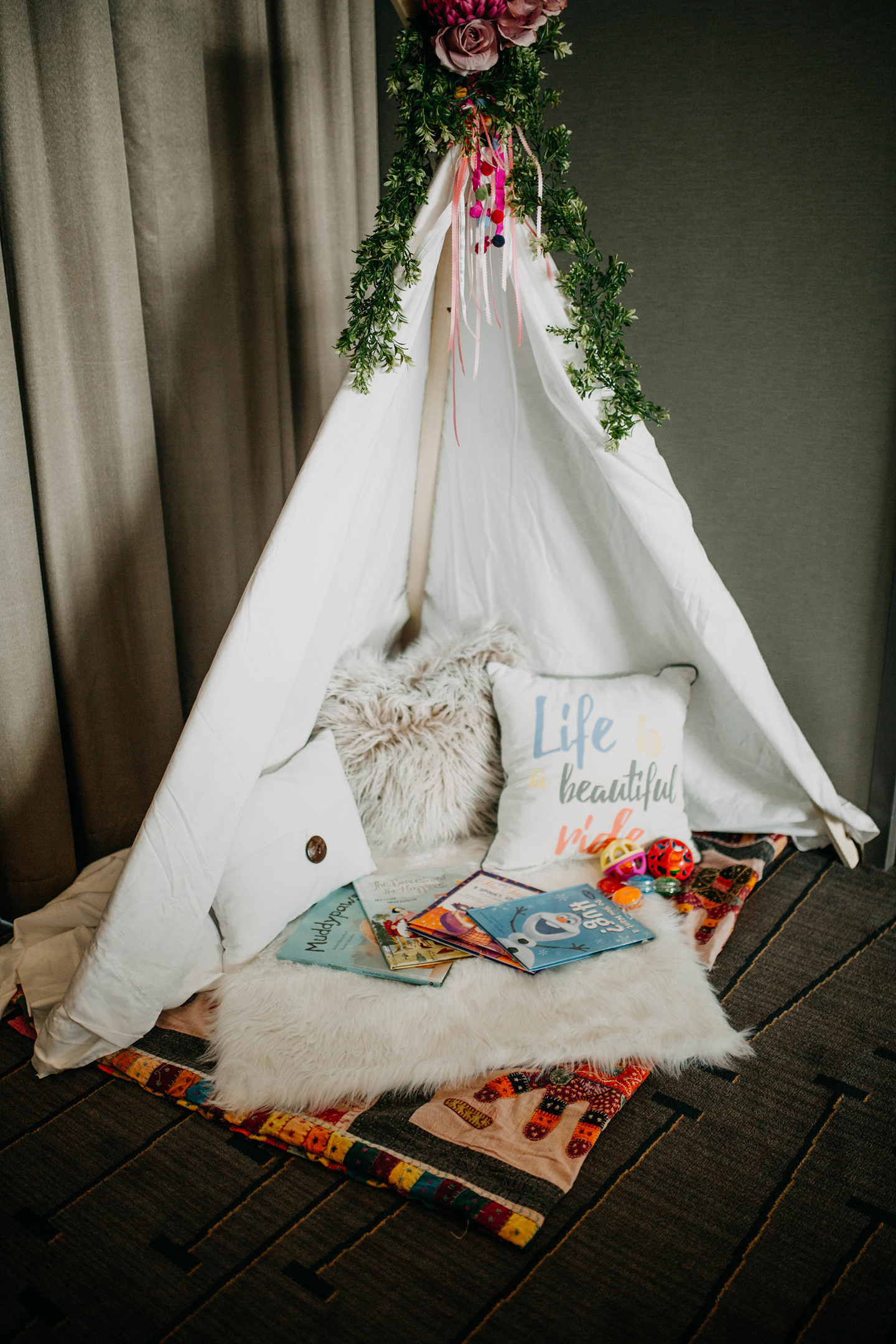 And what better than a teepee to add an element of fun for the little ones?!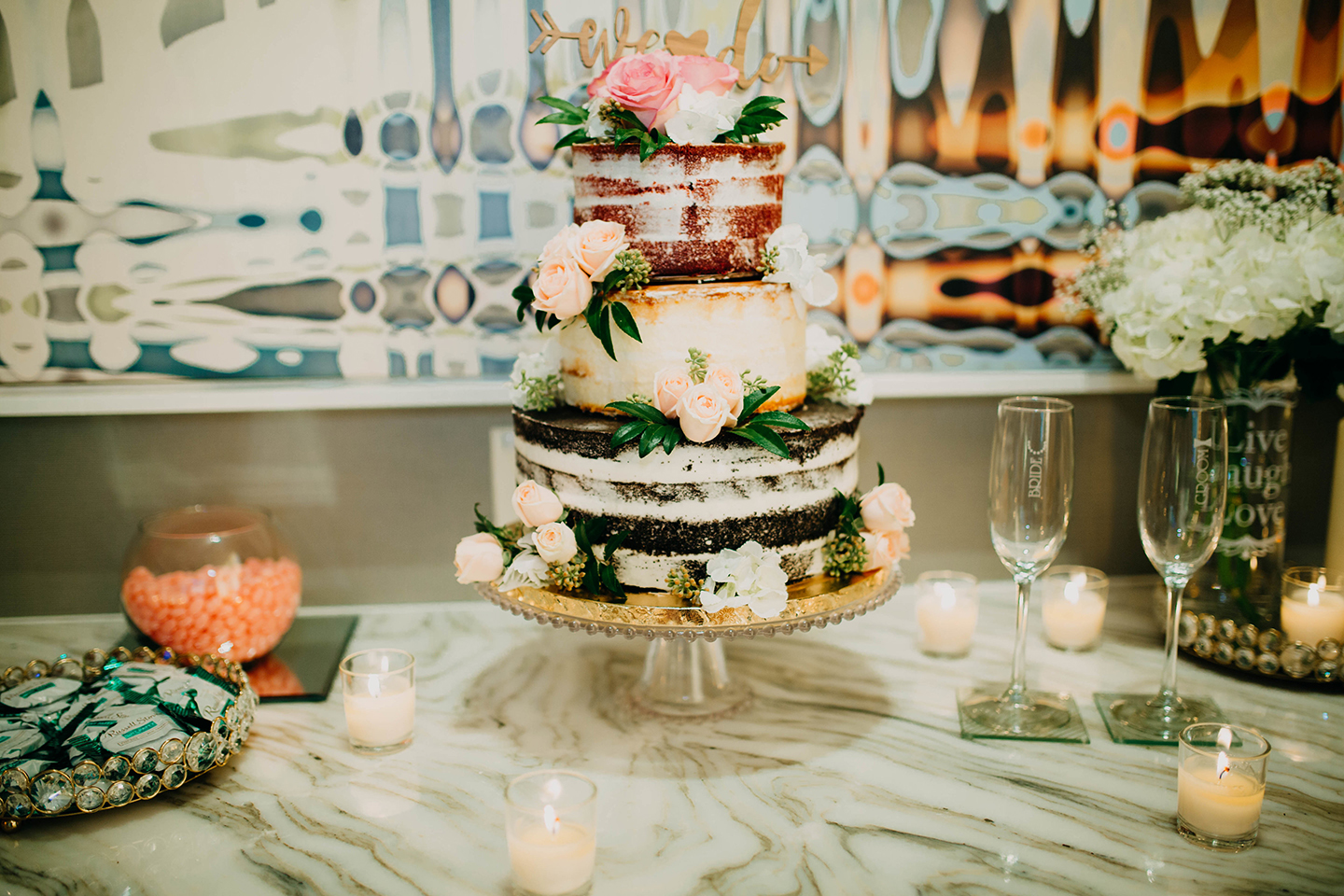 This cake might be the prettiest "naked cake" I have ever seen! So cool that it includes multiple flavors too!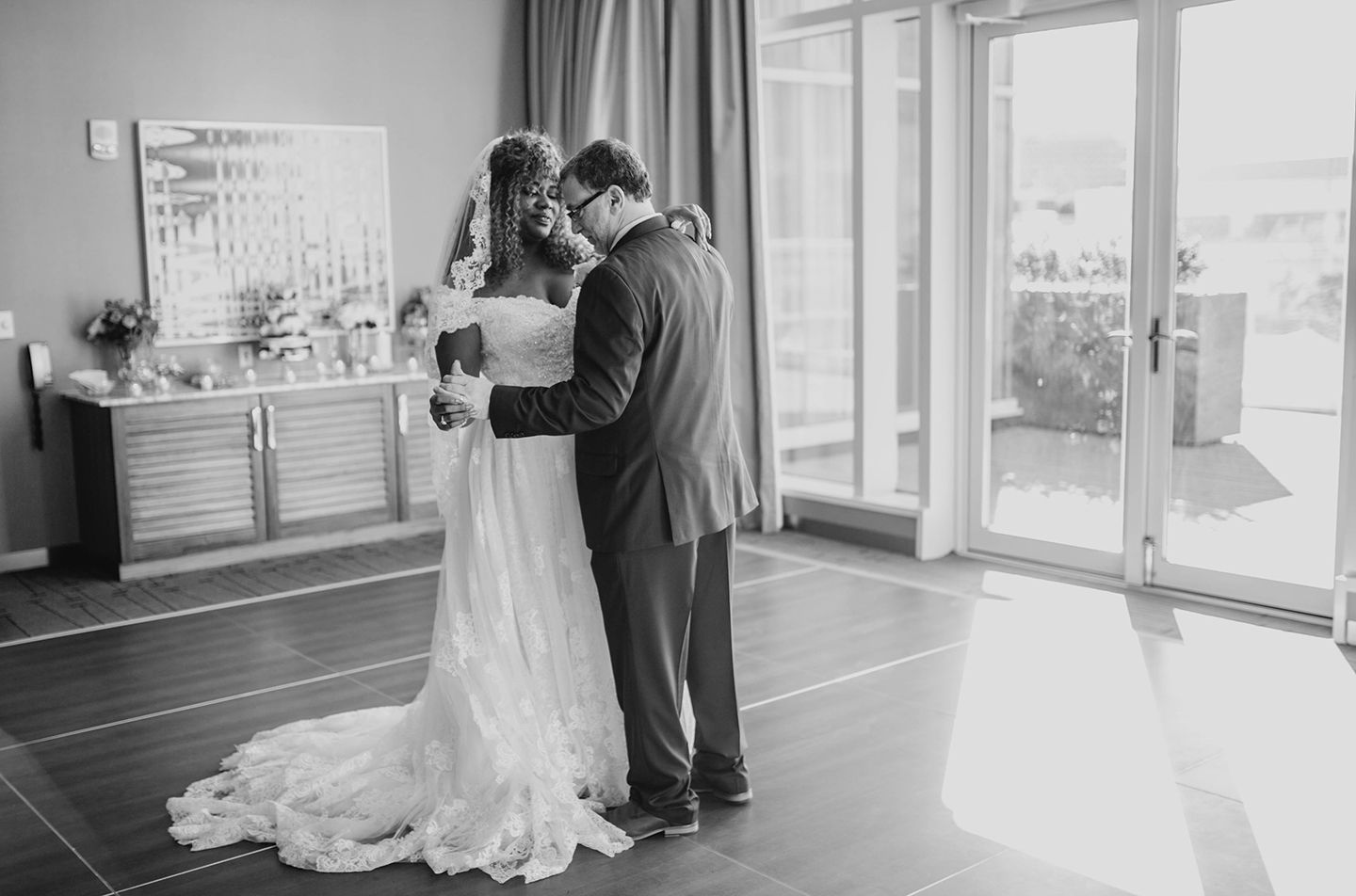 "From This Moment" by Shania Twain played as the newlyweds shared their first dance together. Congrats Glory and Ron!
From the Bride:
What was your favorite detail from the day? "I have so many memorable moments from our wedding day that it's so hard to pick one, but a few that stood out to me is on the morning of our wedding day. My daughter and I spent the night in our gorgeous bridal suite at the Hyatt Regency. The first thing she did when she woke up was said softly, "we're getting married today, mommy.", to which I said, "yes, we are.", beaming with pride and joy. Then she continued to scream excitedly, jumping on the bed, "we're getting married, we're getting married."
What advice would you give to a bride to be? "Our advice for other brides and grooms on their wedding is to enjoy your reception party because it all goes by so fast. When it comes to your wedding style, establish that early on as this will set the tone for your venue, dress, and wedding décor details, etc. Don't second guess yourself, follow your instincts and incorporate personal anecdotes into your day; trust your wedding vendors to carry out your vision."
Photos by: Brooke Silverman Photography