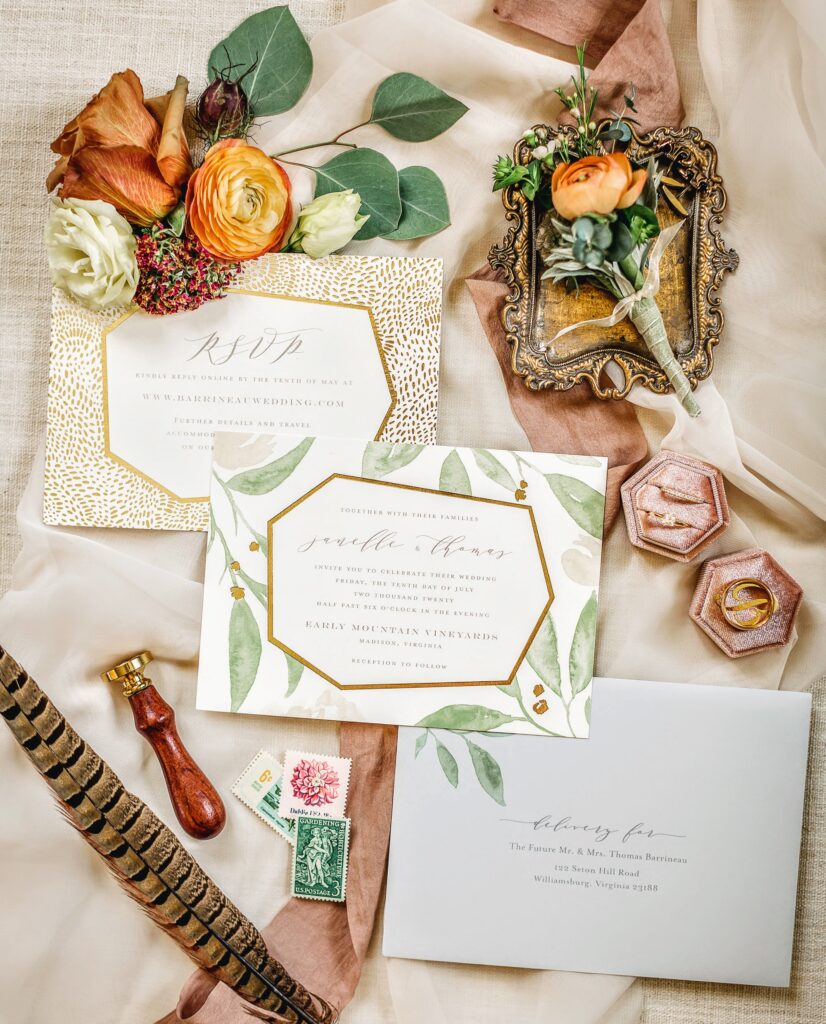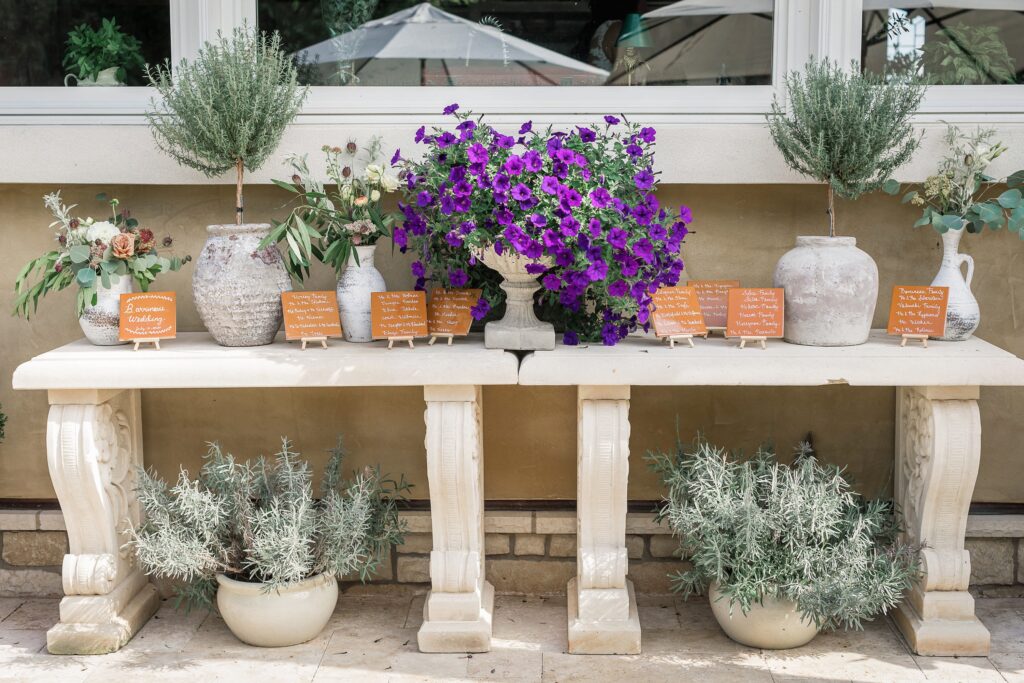 This week's real Virginia weddings story comes to us from former Division I athletes, Janelle and Tommy. The pair met at William & Mary in 2018 after co-workers encouraged them to connect. Janelle says, "I will take full credit for following through and initiating the conversation. We both grew up in Northern Virginia. I stayed in Virginia and played volleyball at VCU and Tommy followed in his father's footsteps and attended UGA where he was a decathlete.
"After college, we competed professionally overseas before returning to Virginia where we were hired at W&M within a few months of each other. Our paths in life were very similar, which helped us connect and understand each other rather quickly.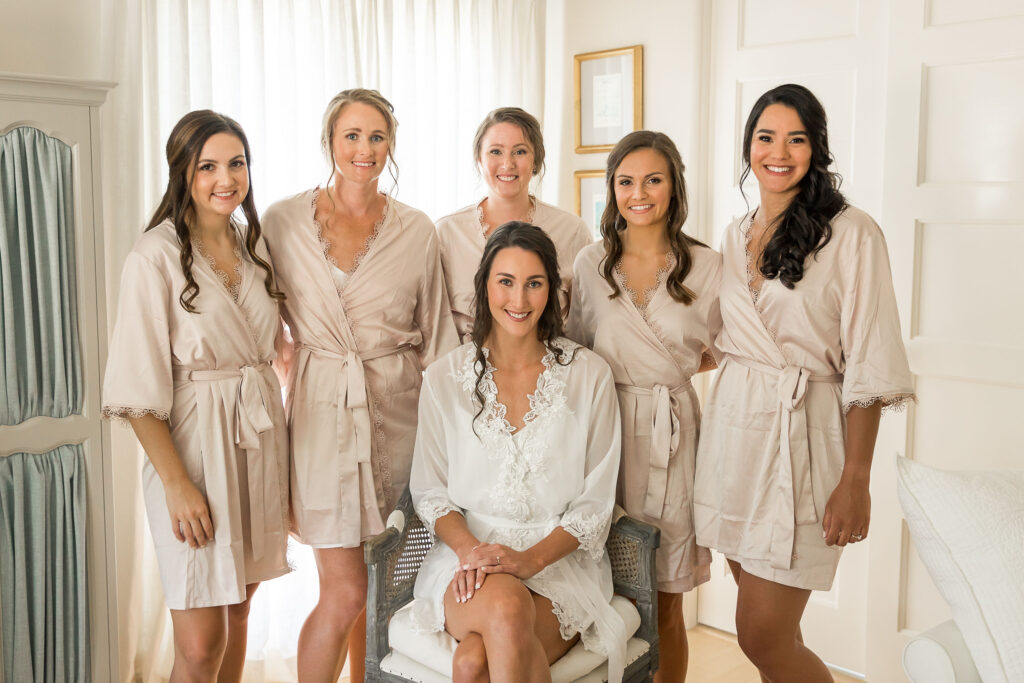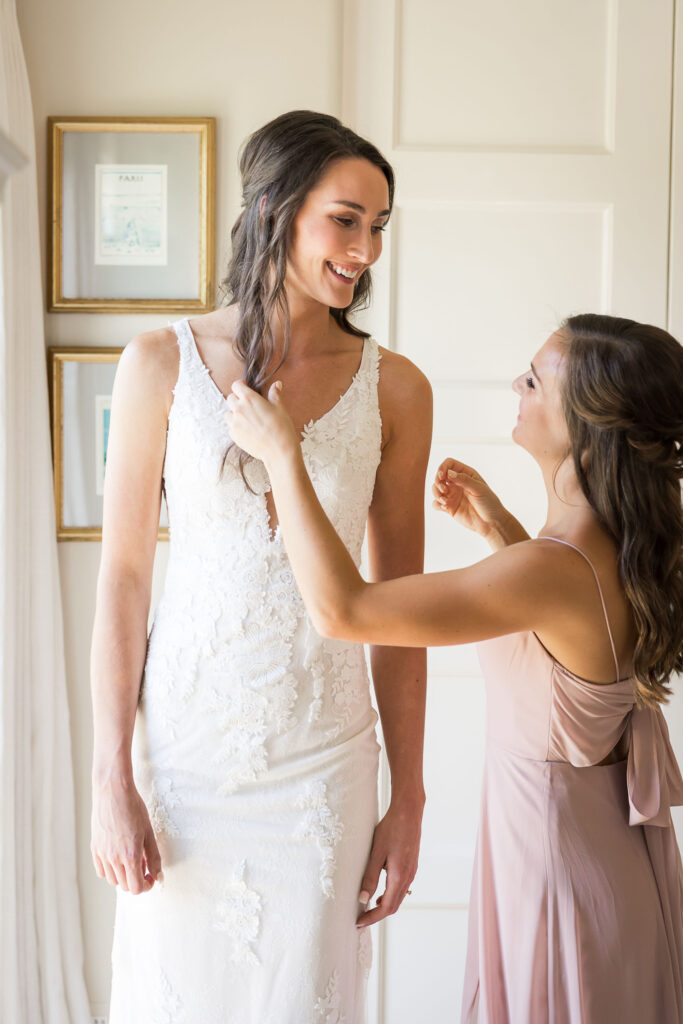 "Our first date was at a local Mexican restaurant in Williamsburg, VA where we easily connected over our love for food, our love for competition, and our passions in life. We recently bought our first home and its actually located just down the street from that restaurant and the owner lives a few houses down from us. It was special to tell him the story of our first date when we introduced ourselves."
A year after we met, Tommy popped the question – I know without a doubt we were brought home to Virginia to meet each other and to begin a life together as husband and wife."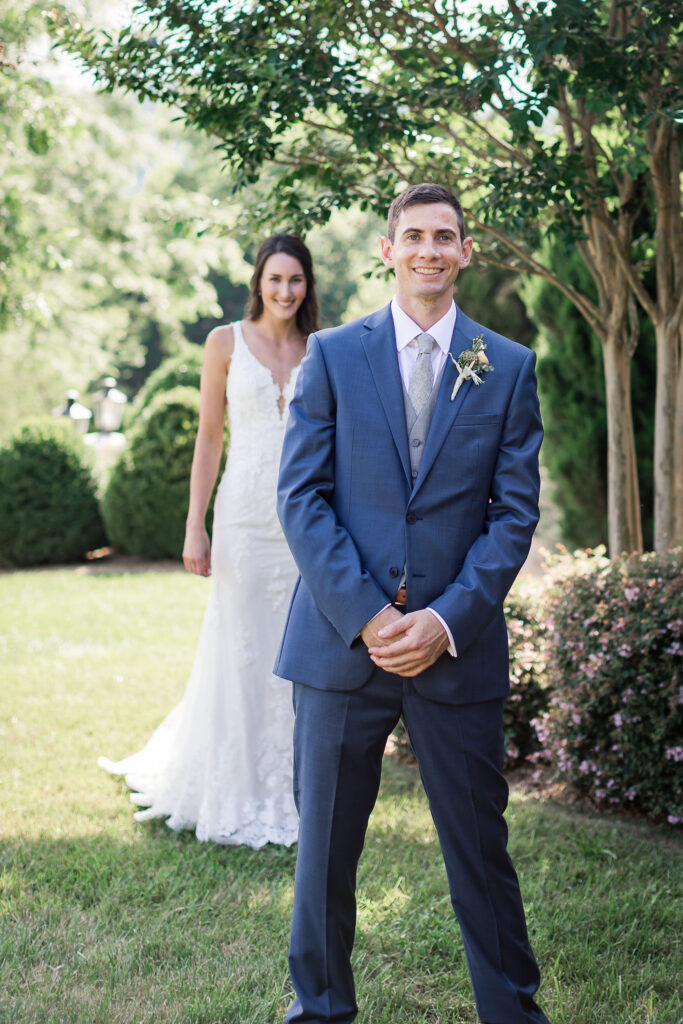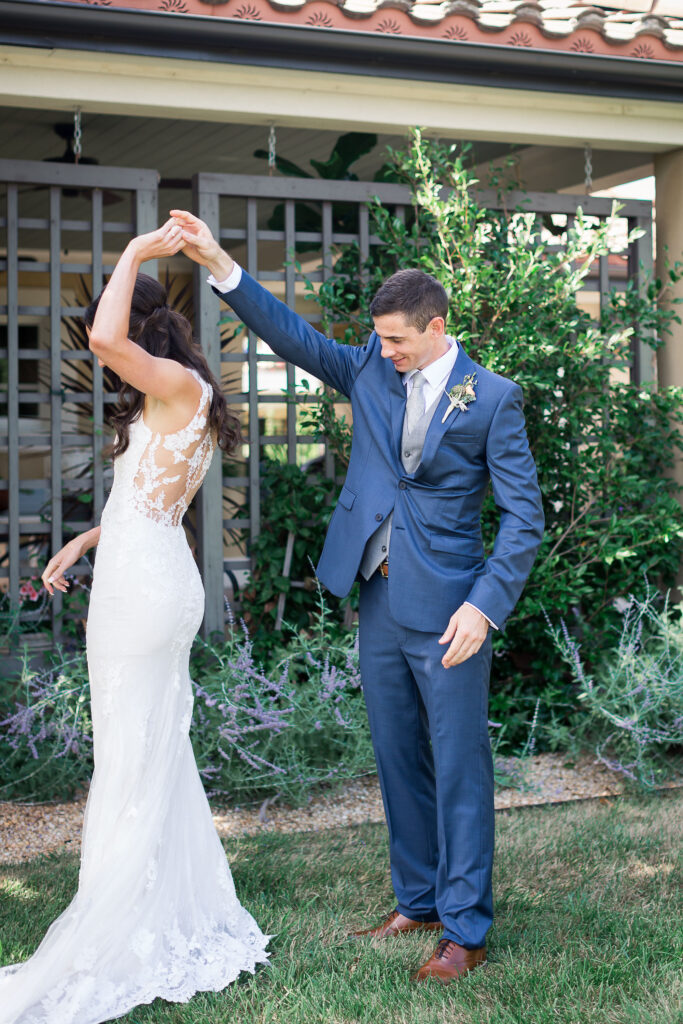 The Scoop
Bride: Janelle, 27, Assistant Volleyball Coach, William & Mary
Groom: Tommy, 32, Assistant Track & Field Coach, William & Mary
Wedding date: July 10, 2020
Number of guests: 20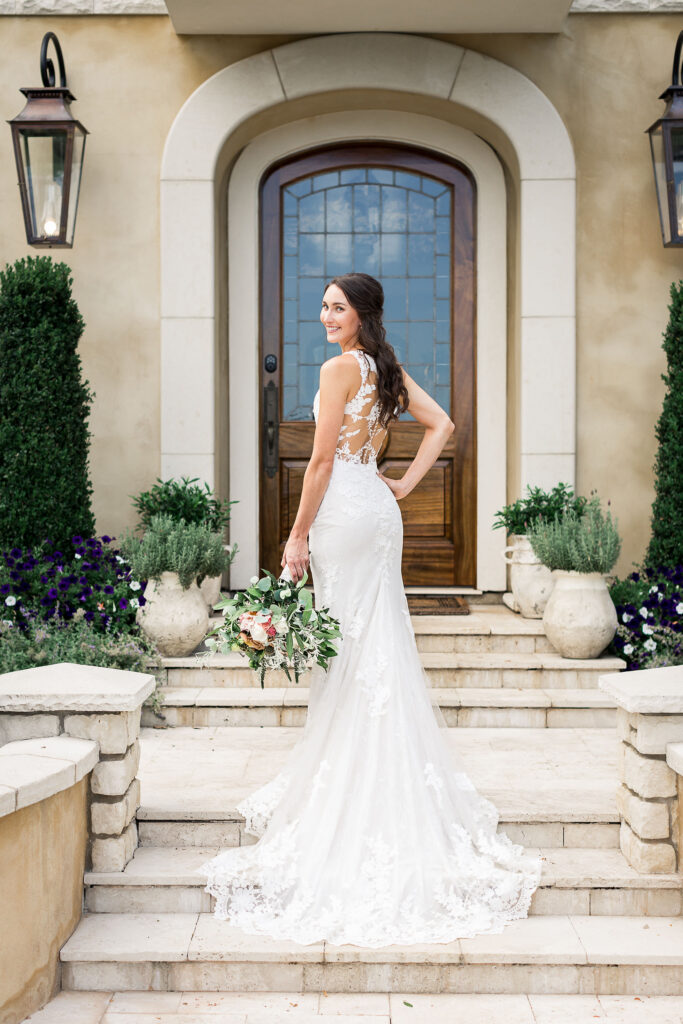 Janelle found inspiration in Tuscany's beautiful hillsides and glorious Italian villas. "When I found an Italian-style villa located in the foothills of Madison, VA, I knew I had to book it for my family to stay in during our wedding weekend. I also couldn't envision a more picturesque location to get ready for the big day with my bridesmaids. When we decided to cancel our large wedding at a nearby winery, Monte Ventoso was a dream location to have our intimate wedding ceremony."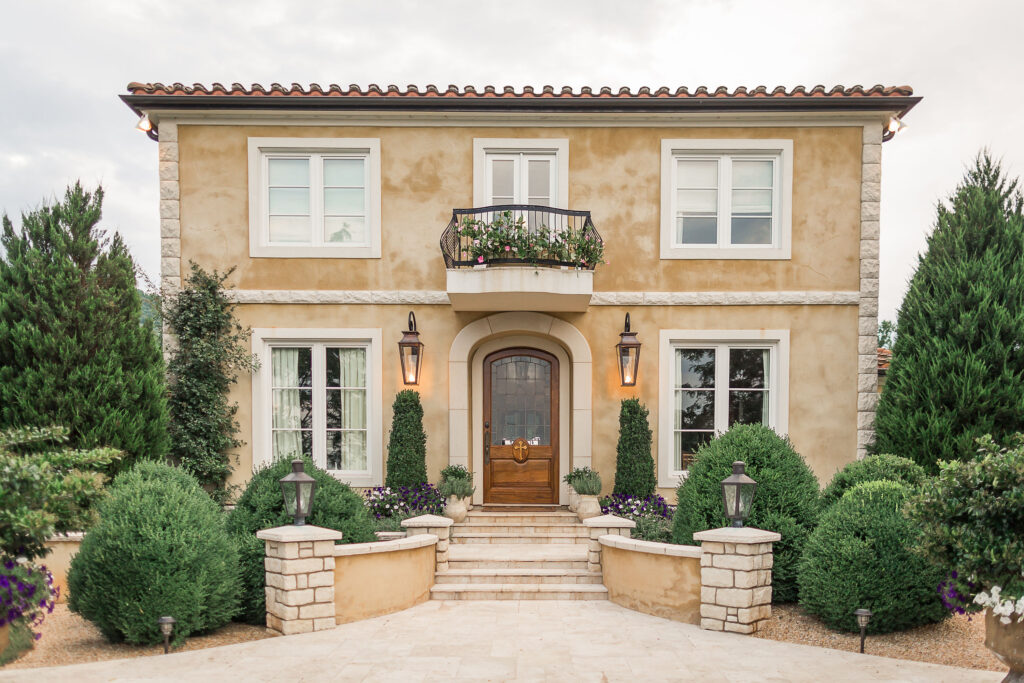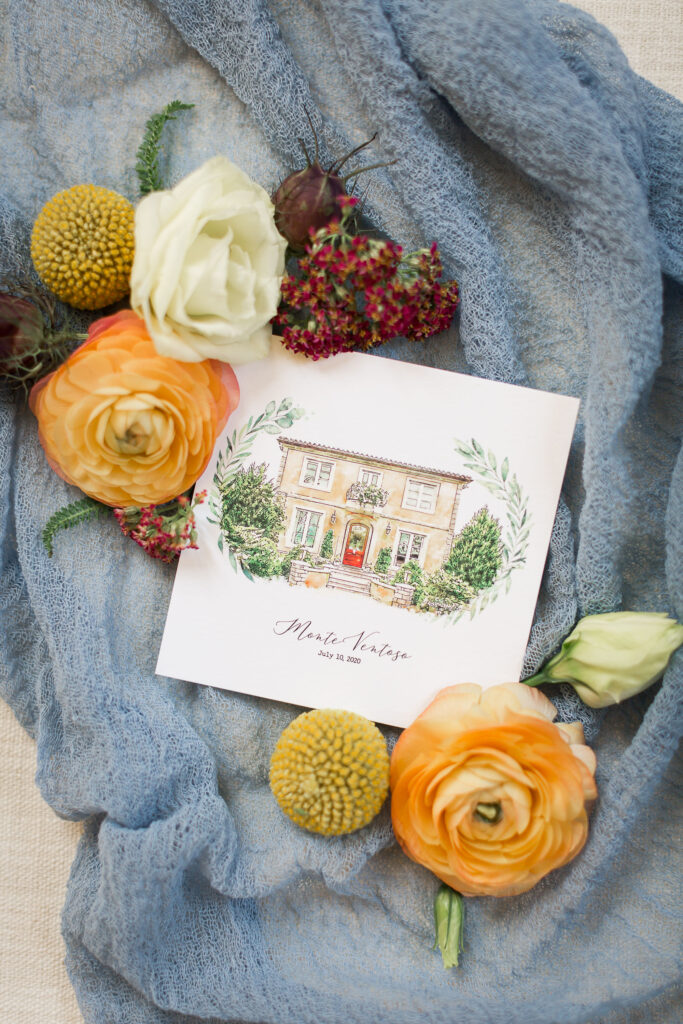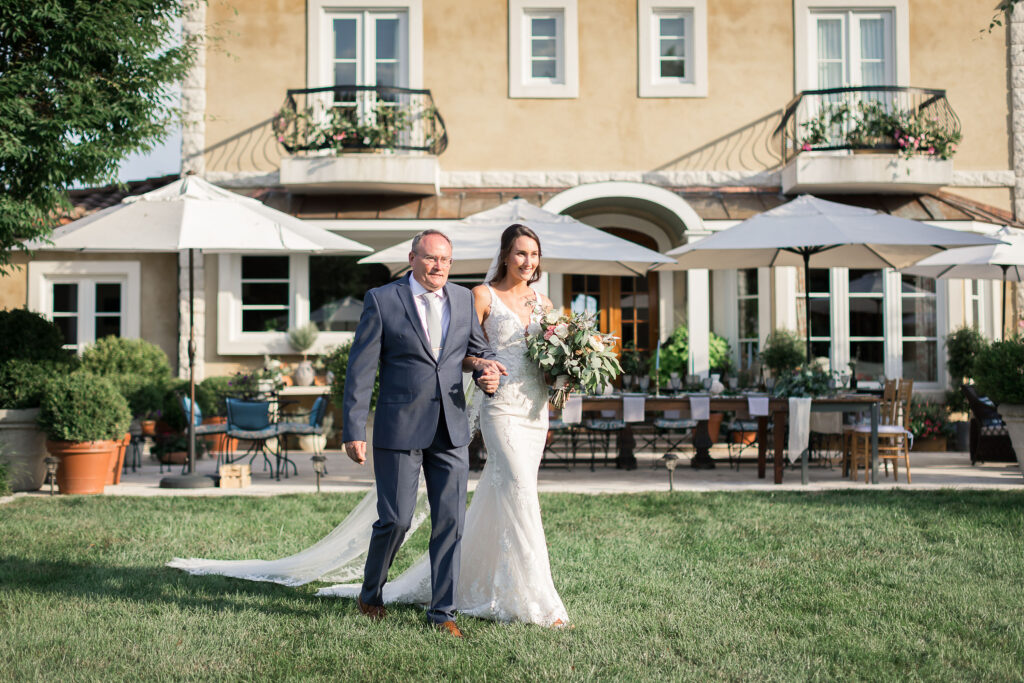 Janelle wanted to honor Tommy's Finnish heritage on their special day. "So I surprised him with a chocolate and cookie butter cake which was decorated with the Finnish flag. The top of the cake depicted the label for a Finnish beer "Karhu" which is Tommy's favorite beer and also a tribute to his family because his last name is Barrineau and a symbol for their family is a karhu or bear in Finnish. The look on Tommy's face when he spotted the cake was priceless!"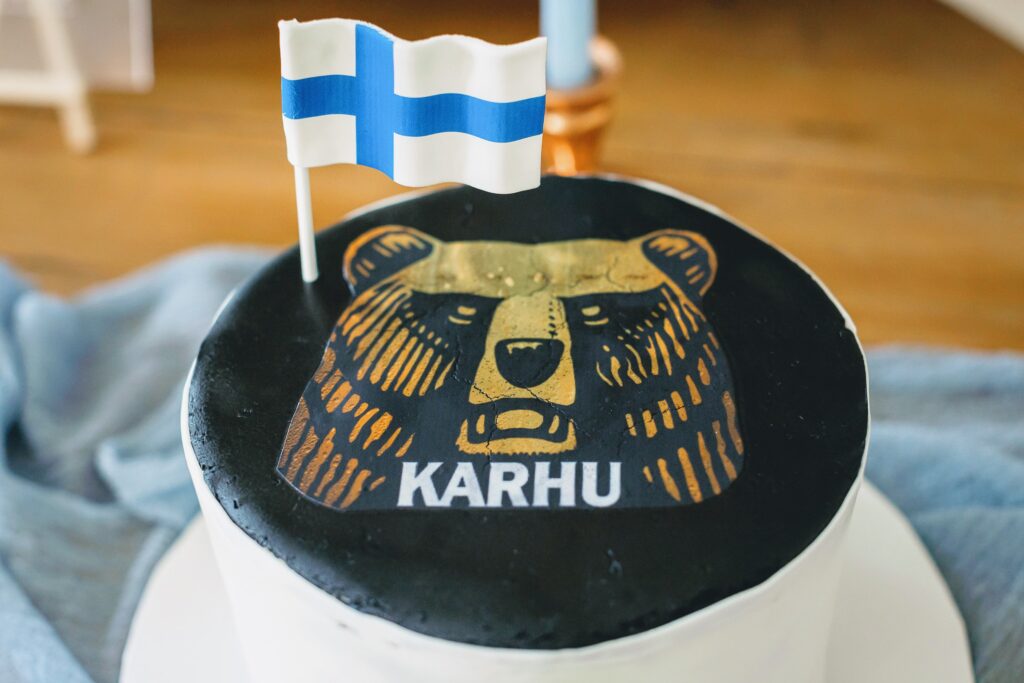 Janelle chose a neutral palette for the bridesmaids' gowns. "I chose blush & whipped apricot because I knew they complemented the natural greenery we'd be surrounded by during the ceremony. I also wanted to incorporate warmer Tuscan colors within the bouquets, so blush was the perfect canvas color. We used slate blue for Tommy and the groomsmen, so I also incorporated hints of blue into our wedding palette as well. Also, the blue was again, a tribute to Finland and the Finnish flag."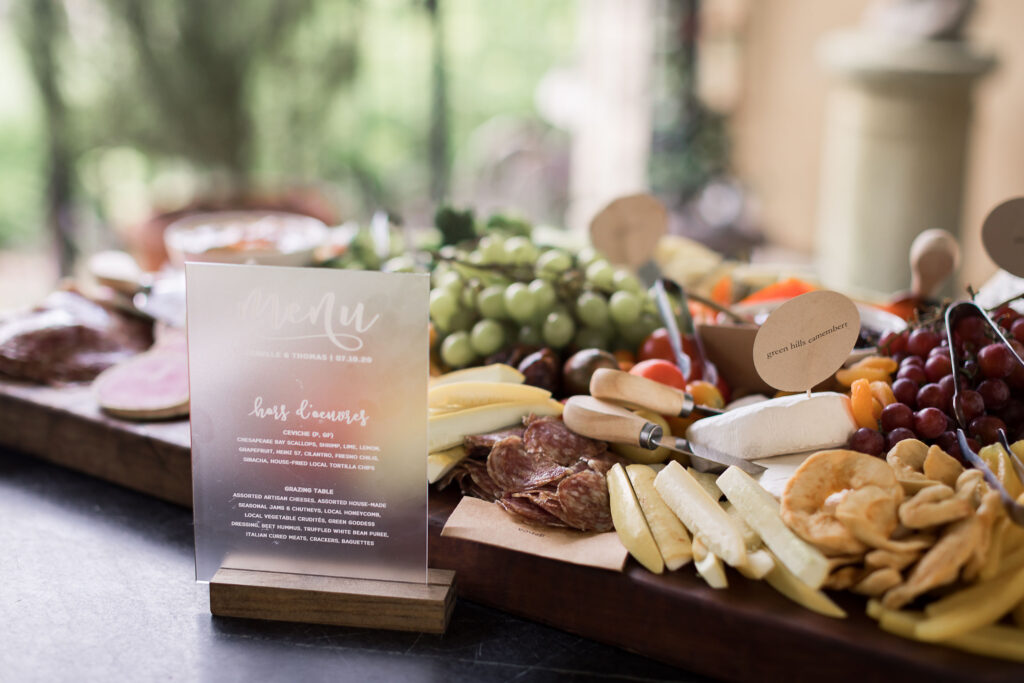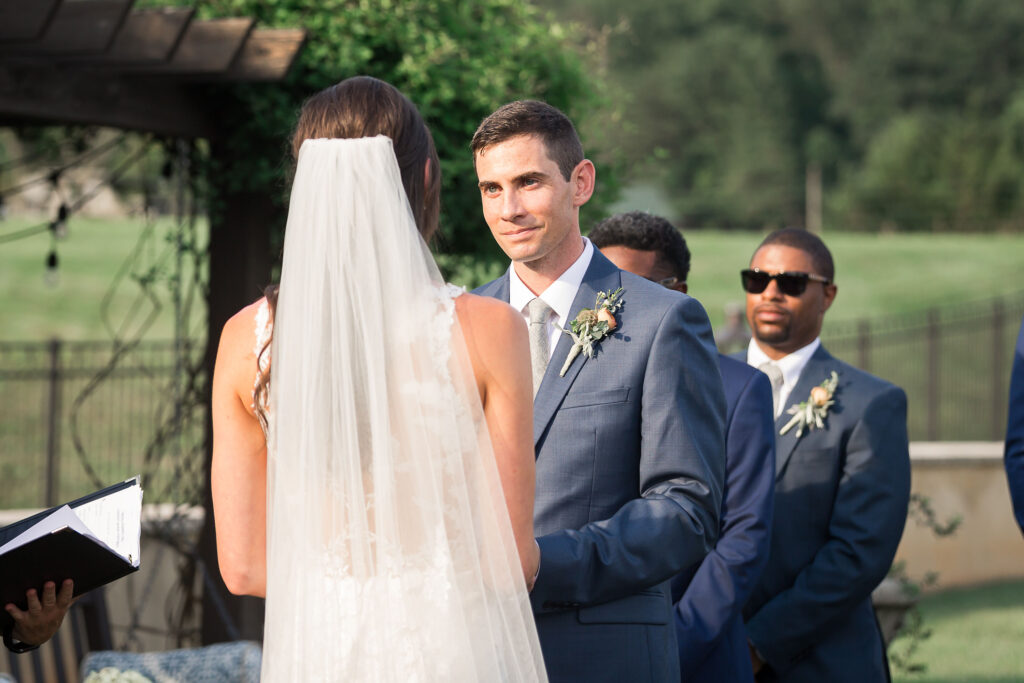 "Another unique detail we included was, instead of traditional bride and groom place cards, we used terracotta tiles with a donkey and a rabbit. The donkey reminded us of our second date where we watched Shrek and the rabbit reminded us of my family nickname "Thumper" which is a definite Bambi reference. Specifically, the line "if you can't say something nice, don't say nothing at all". I'm the youngest of four and have a reputation for giving my siblings a hard time so Tommy has adopted this nickname for me and it's affectionately used when I need to stand down – ha!"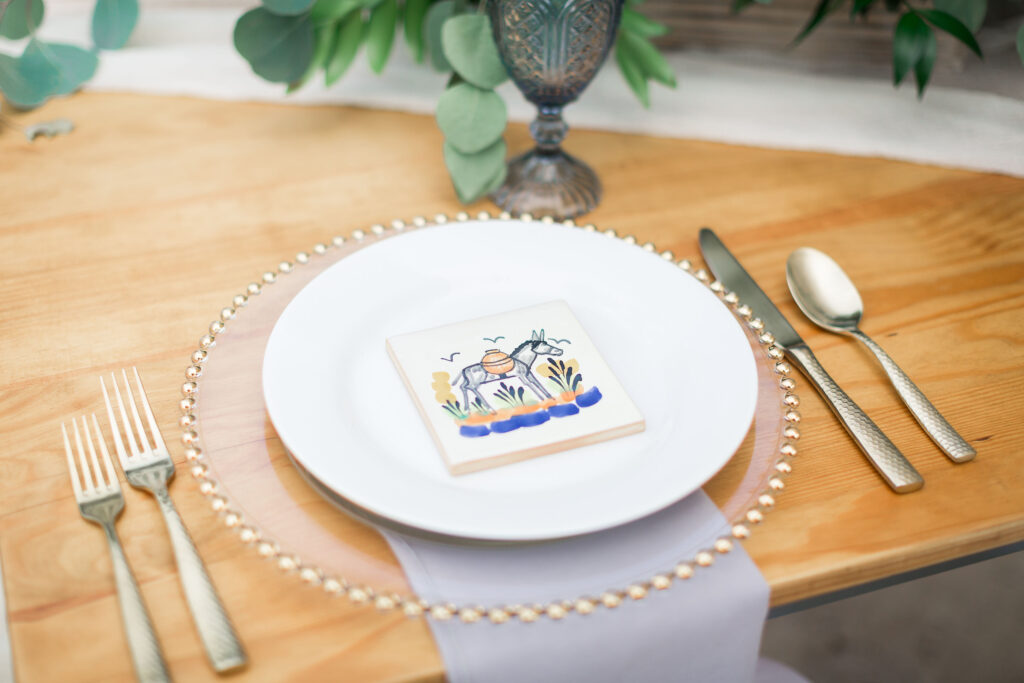 We chose coffee beans from Rostov's Coffee & Tea as our wedding favor because in the early weeks of our relationship, Tommy would deliver freshly brewed Rostov's coconut coffee to my office. My maid of honor, Sami Blaze, actually gifted me the original bag of Rostov's coffee that I kept at work with me so it seemed even more fitting since the brand reminds me of a city I love (Richmond, VA) and two people that I love, Tommy and Sami."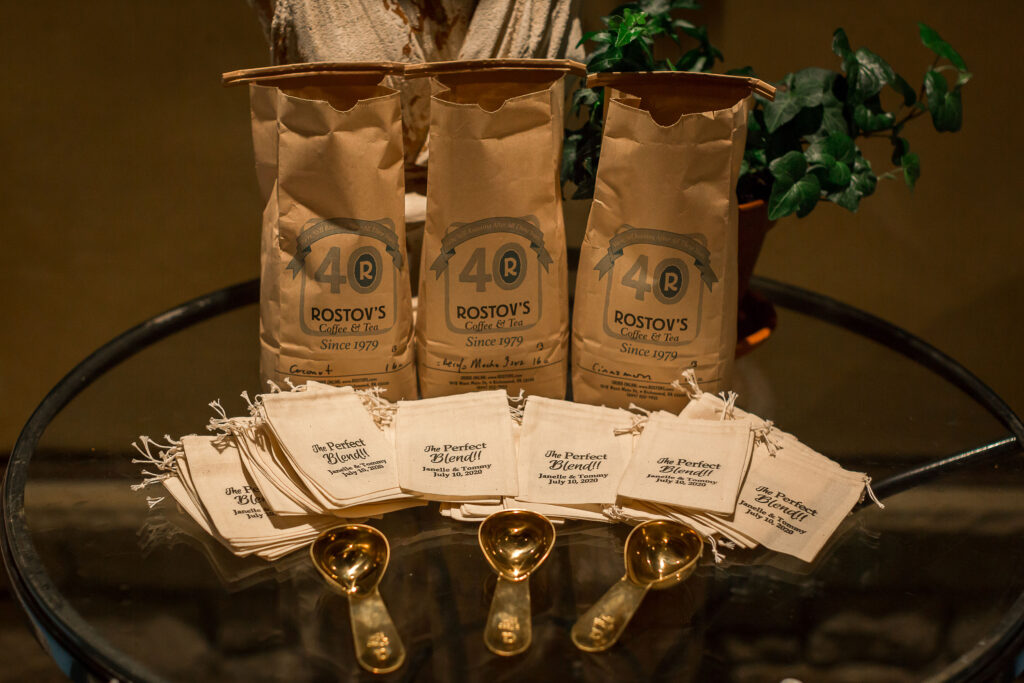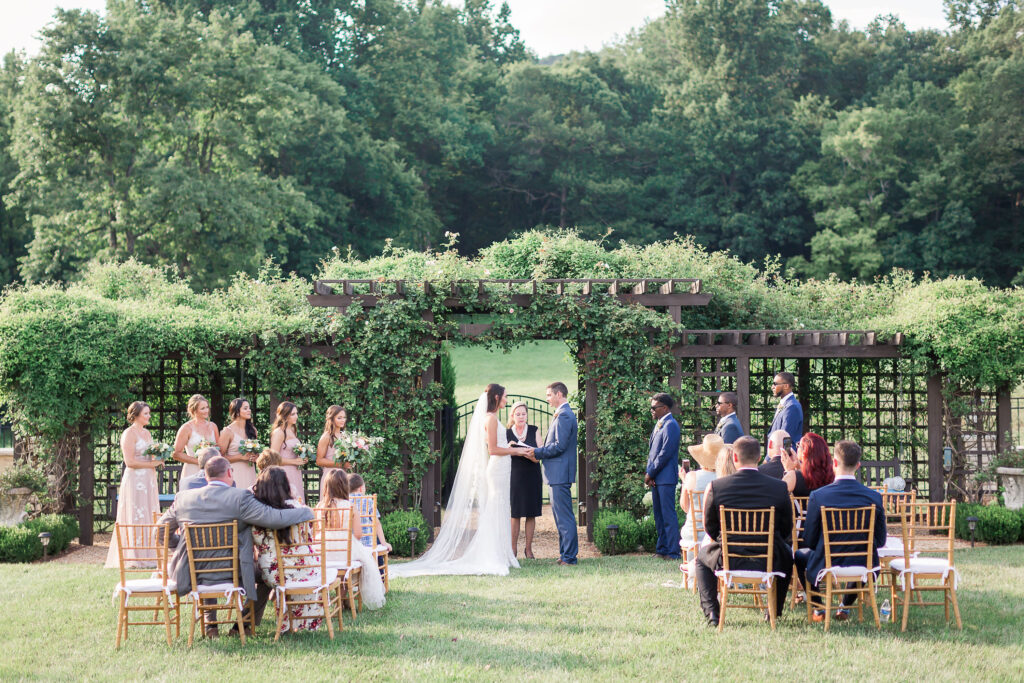 Janelle found her Martin Thornburg gown at Truly Yours Bridal in Williamsburg, VA. Here she tried on several dresses with her mom and older sisters.
"I had my heart set on an open back dress, but we all swooned over the lace detail in the back and agreed that it was our favorite. I loved the fit and flare style in ivory/nude since it made the lace detail pop. This was the only bridal shop I went to with my mom so I'm thankful that we were able to create a memory and find my dress together. To be honest, that is way more meaningful to me than the dress itself. A phrase we've always said to each other is "love you more" and I kid you not, the pillow on the couch at Truly Yours Bridal where I tried on my dress had those words sewn across the front."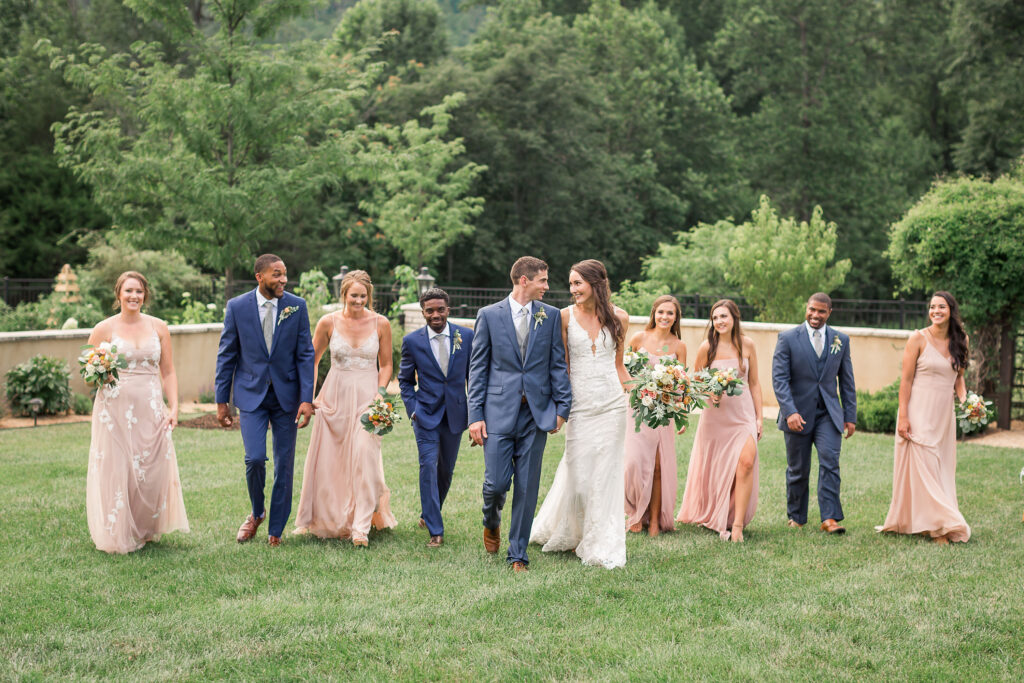 Janelle offers this advice to fellow brides planning their weddings at this time.
"My advice would be to use décor that speaks to both of you and tells the story of your relationship because then these items can be used as reminders of your wedding day when you incorporate them into the home you build together. It's easy to get sucked into recreating someone else's Pinterest wedding but choose elements that inspire you and think of unique ways to showcase your love and personalities throughout the planning process. My favorite details are the ones that tell the story of us because in the end, that's what's important – our love and our marriage. I can't wait to show our kids our wedding photos one day and tell them our story."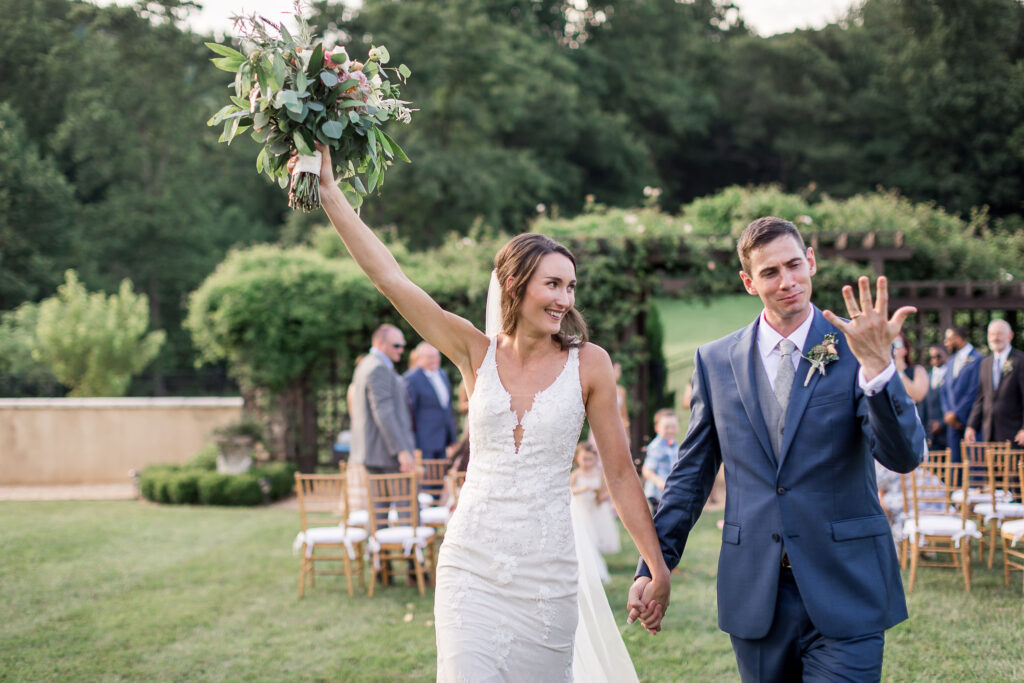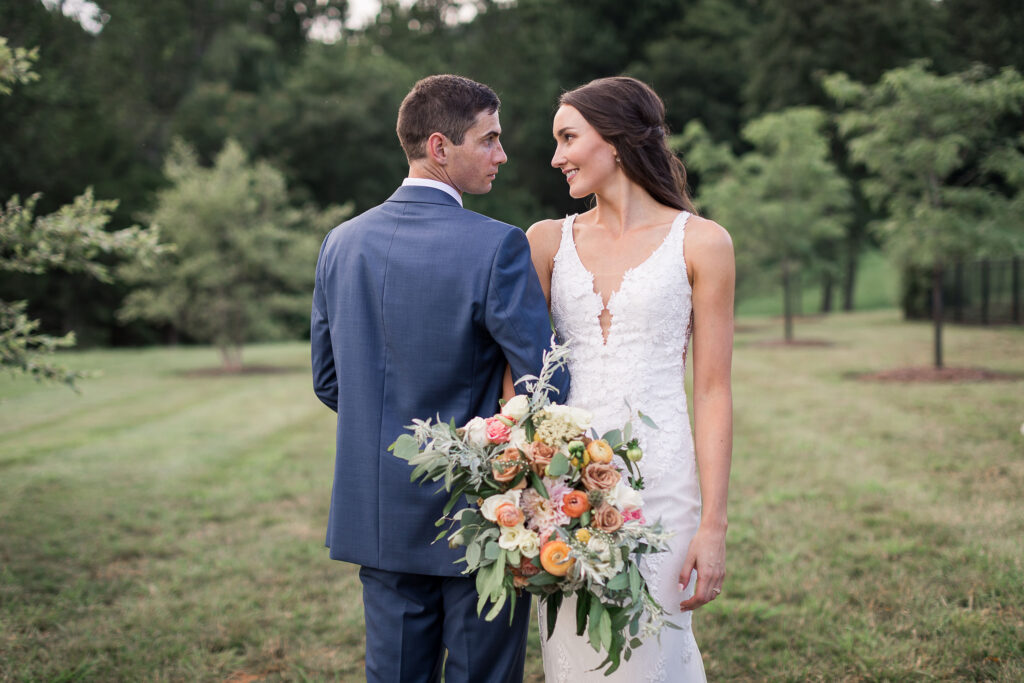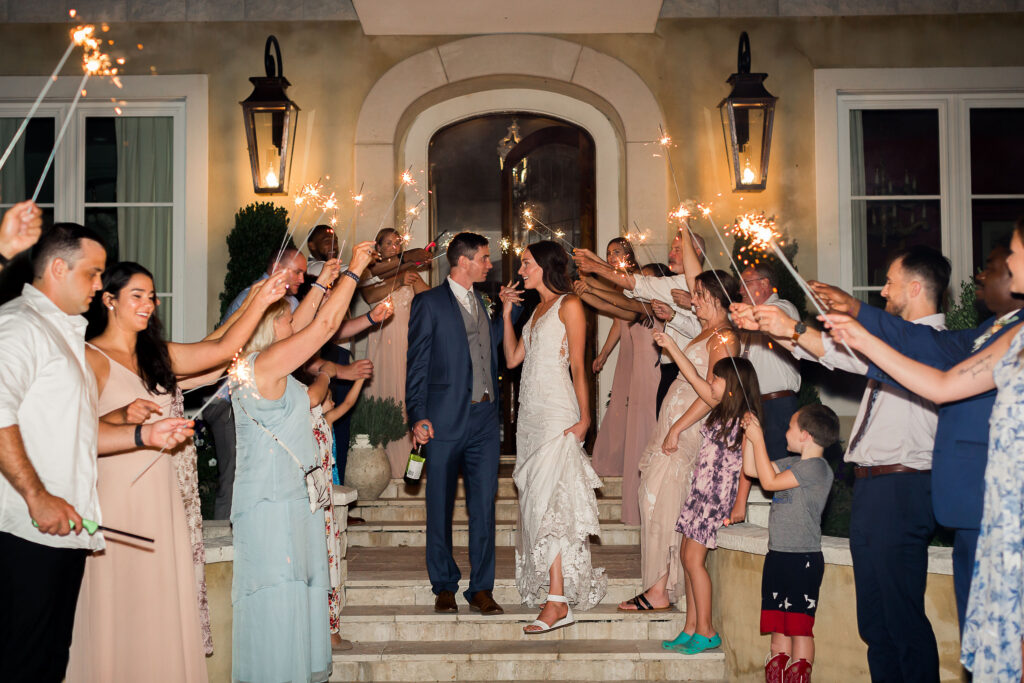 Vendor Credits:
Venue: Monte Ventoso in Madison, VA
Photographer: Jennifer Gavin & second shooter: Nicole Ballard
Officiant: Kathleen Ayers
Gown: Martin Thornburg, purchased at Truly Yours Bridal in Williamsburg, VA
Alterations: Fariba's Bridal Alterations & Custom Design in Richmond, VA
Veil: Truly Yours Bridal in Williamsburg, VA
Shoes: Seychelles Footwear
Hair & Makeup: Jennifer Saunders
Bridesmaids dresses: BHLDN & Jenny Yoo
Invitations: Minted
Flowers: Tammy Ramey at Good Earth Flowers
Rental equipment: Festive Fare Rentals
Catering: The Catering Outfit
Cake: Anita Gupta at Maliha Creations
Favors: Rostov's Coffee & Tea