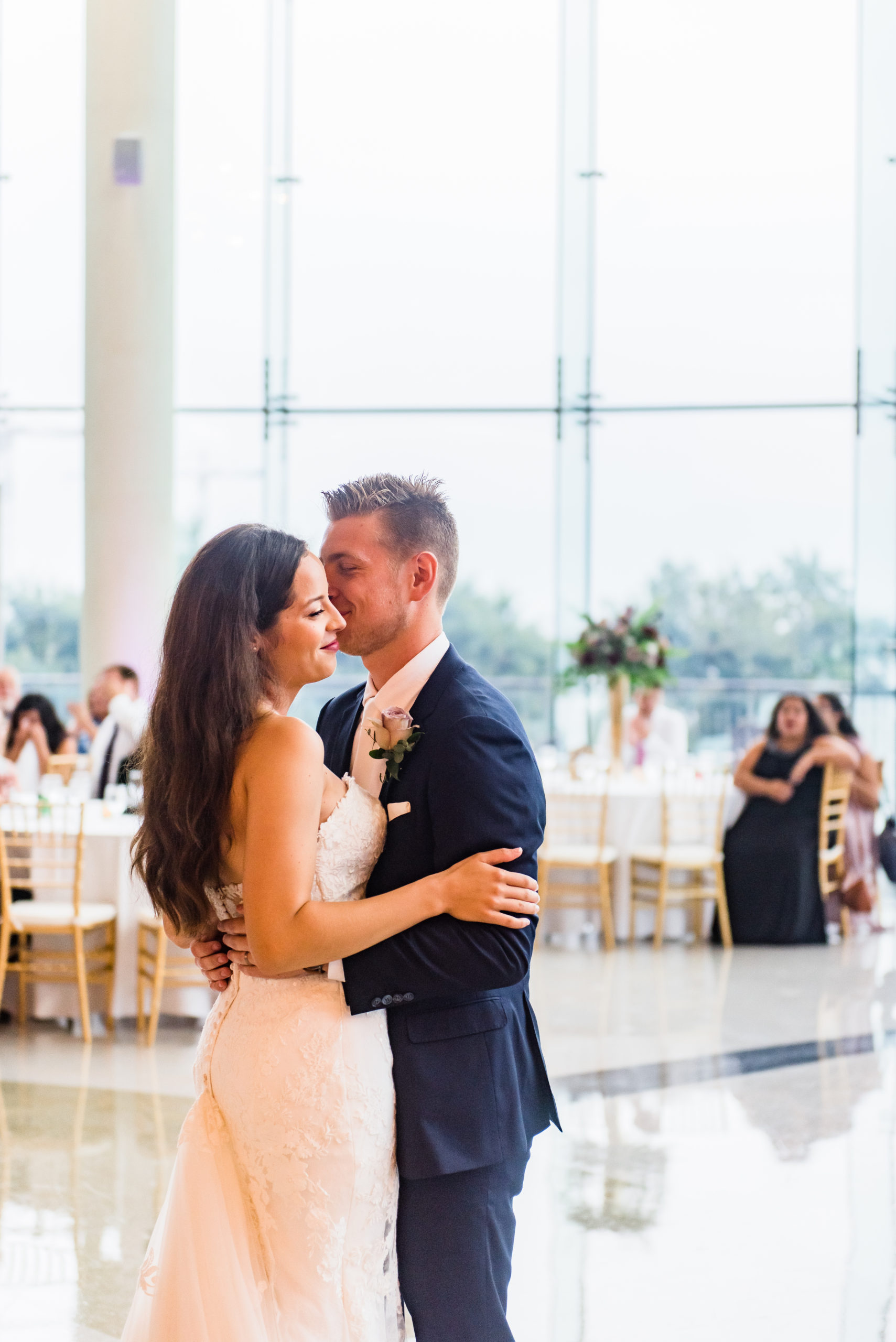 Jeannette and Hudson grew up together, meeting when they were only 16 years old.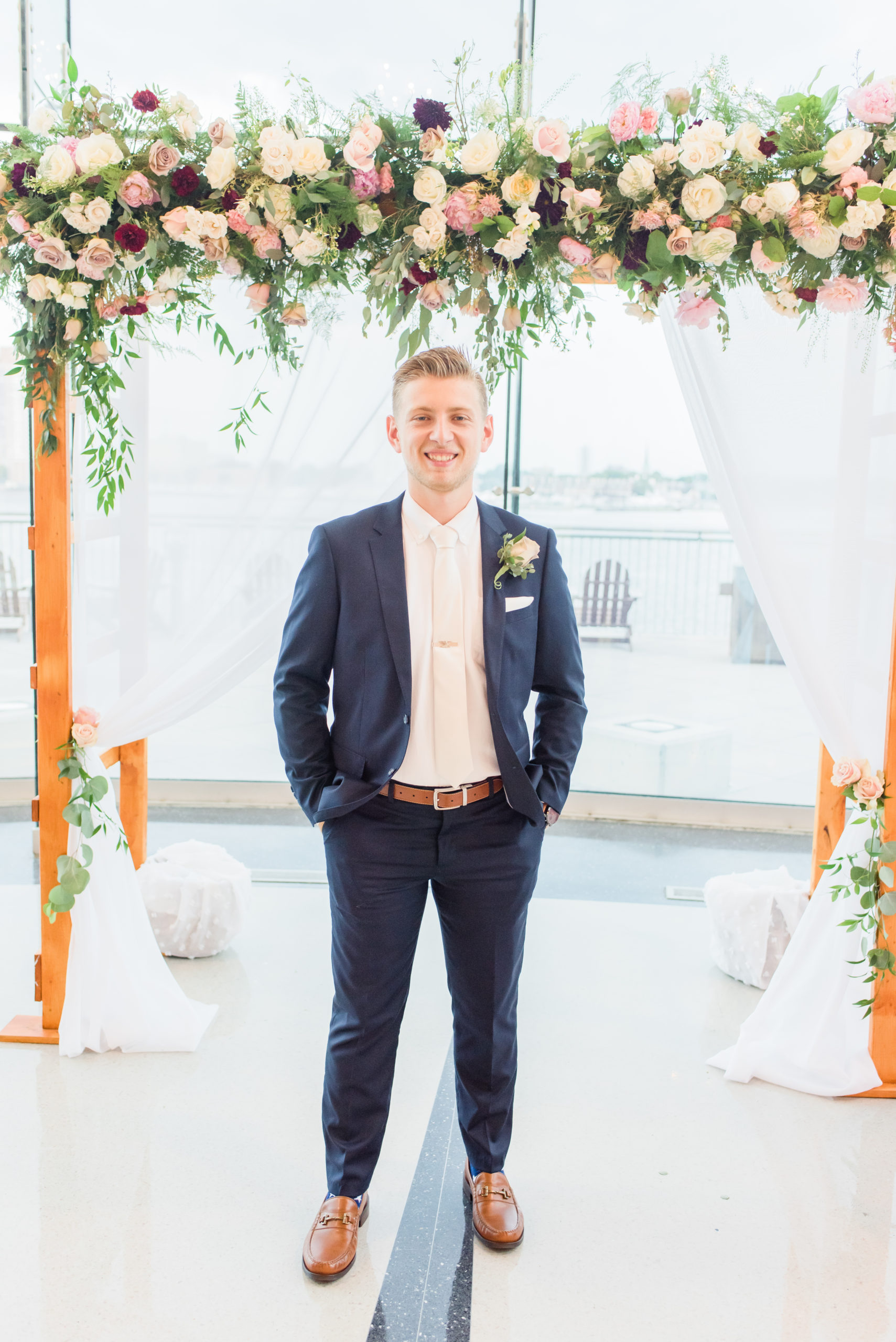 He was the quirky, reserved new boy in school, having just moved with his family from Georgia to Virginia Beach.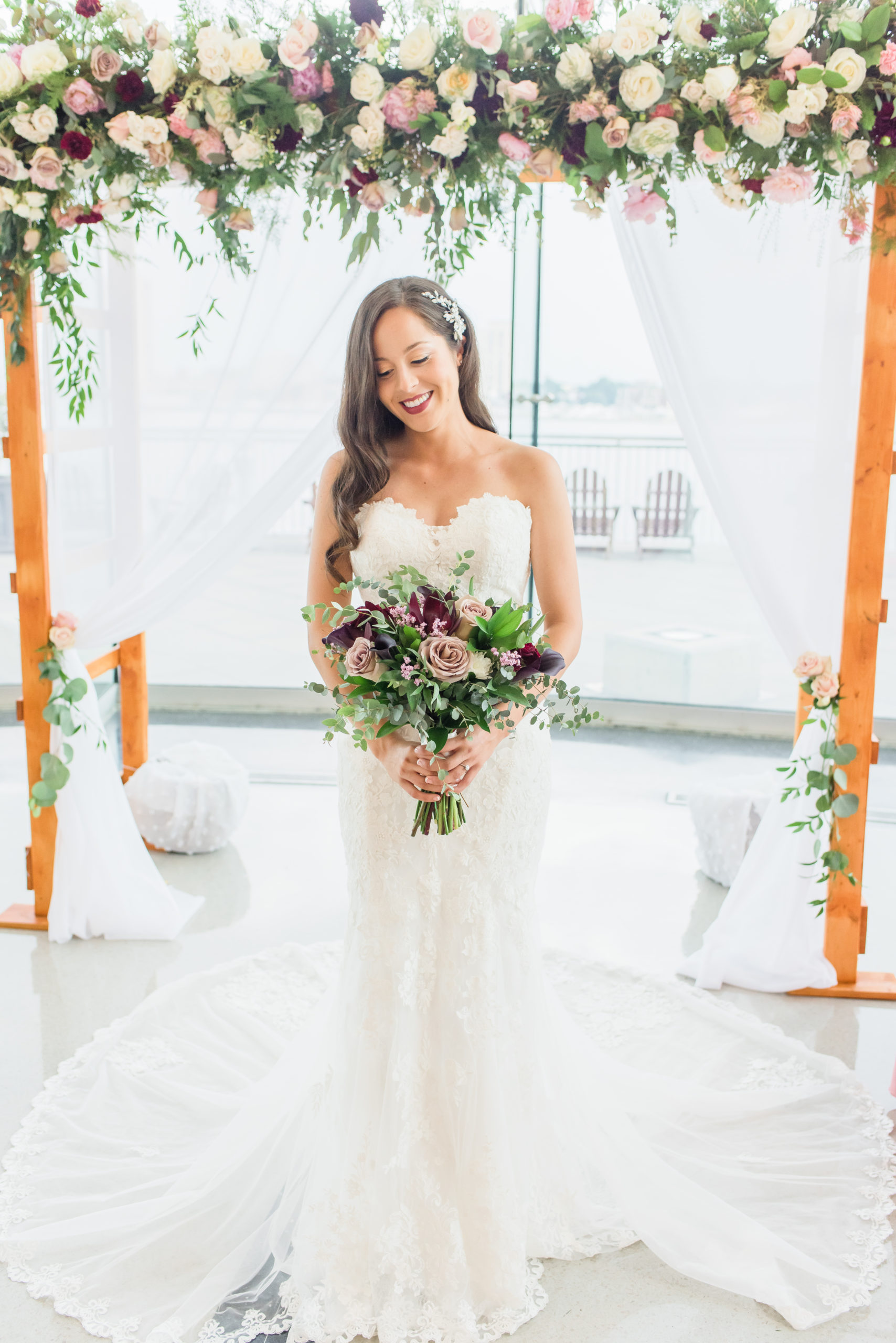 As luck would have it, Jeannette saw him frequently at church and youth group gatherings after he and his family joined her church. Soon they were hanging out with the same group of friends, and Jeannette became a regular fan at Hudson's baseball games.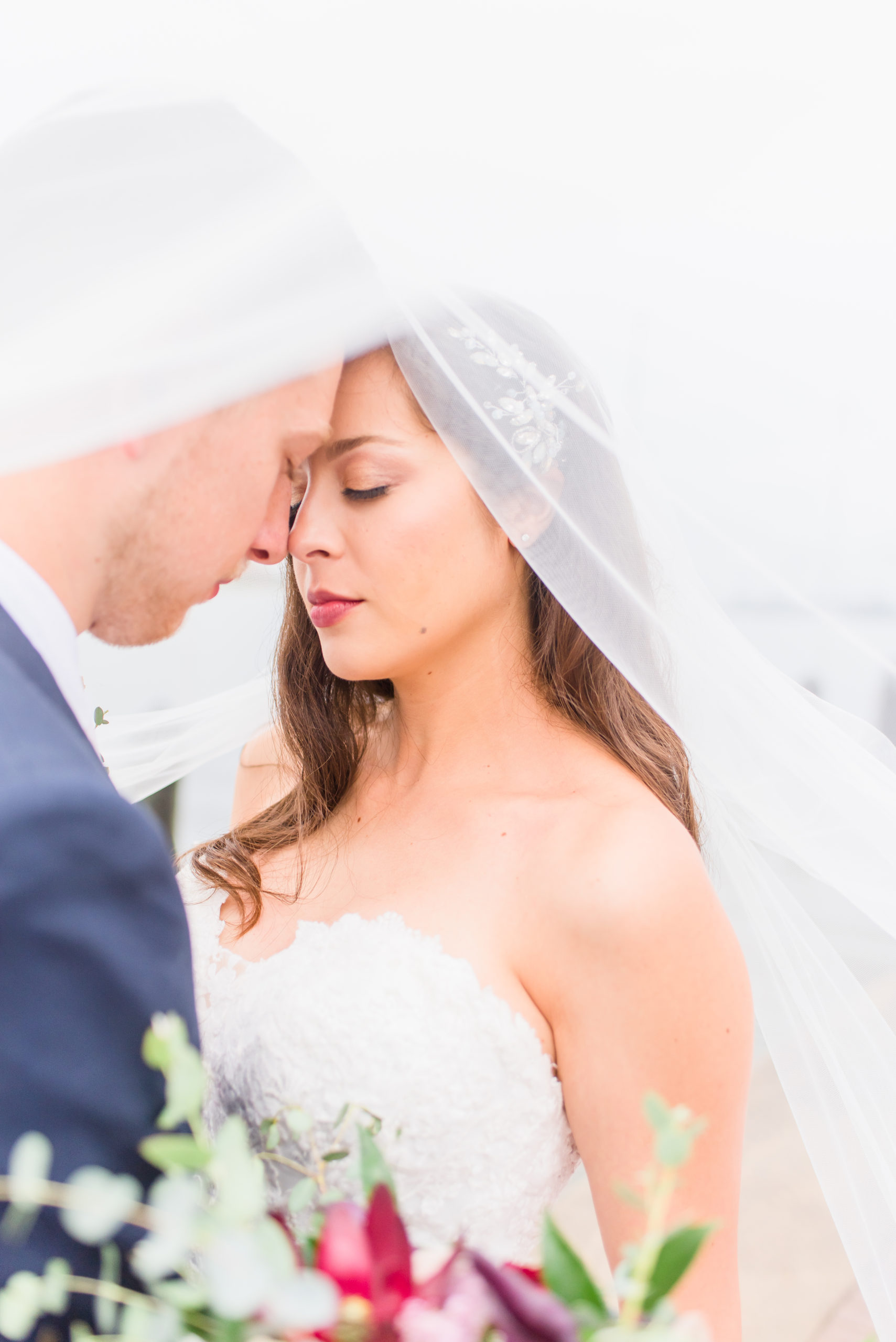 It didn't take long for the two to realize they liked each other and they quickly became a couple. After high school, they both attended the same college outside their hometown and served in the campus ministry together.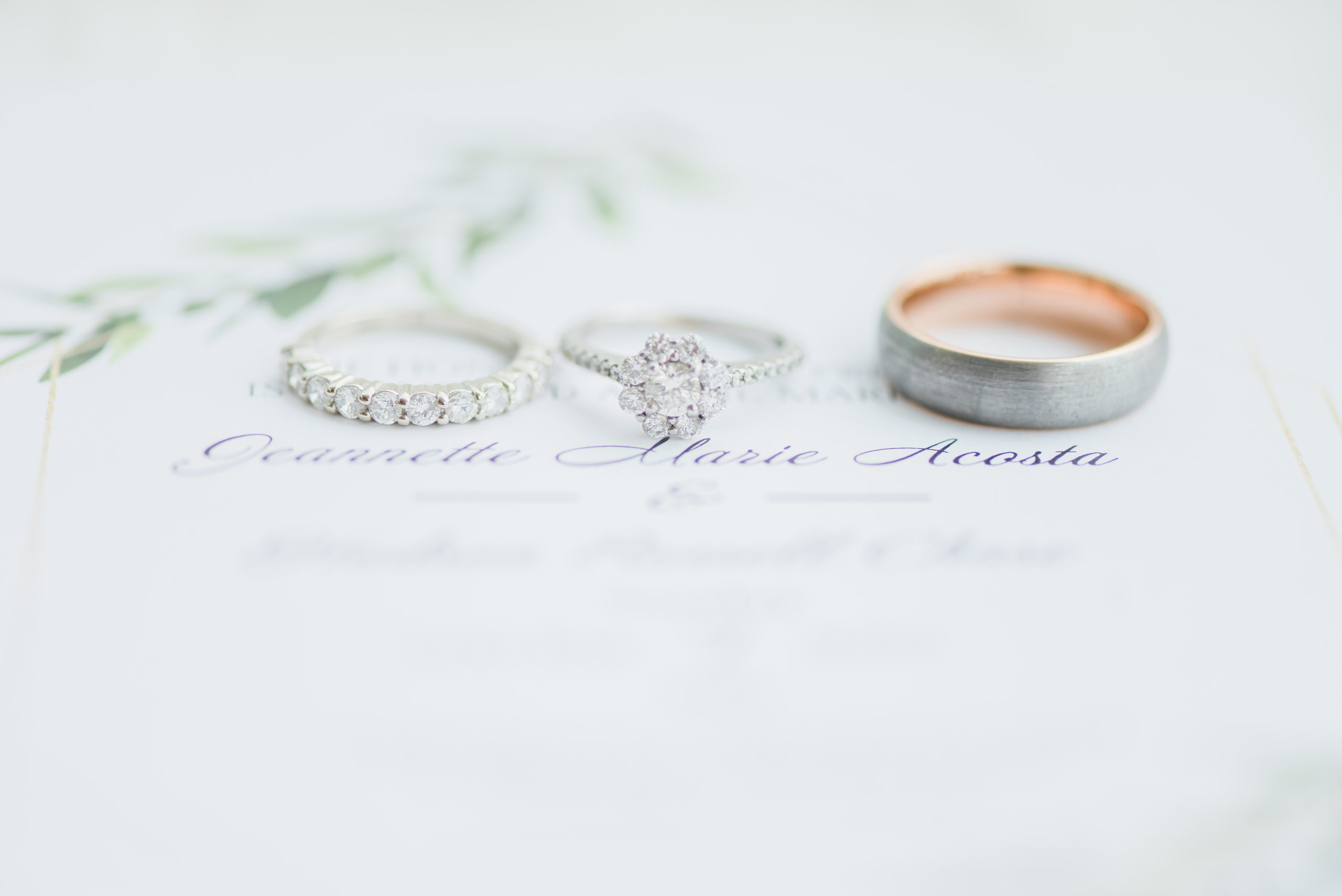 After making it through those tumultuous years from high school to college and then on to graduation, Hudson popped the question a few days before Christmas by the ocean in Virginia Beach. Of course, Jeanette said "I do" to her best friend and the love of her life.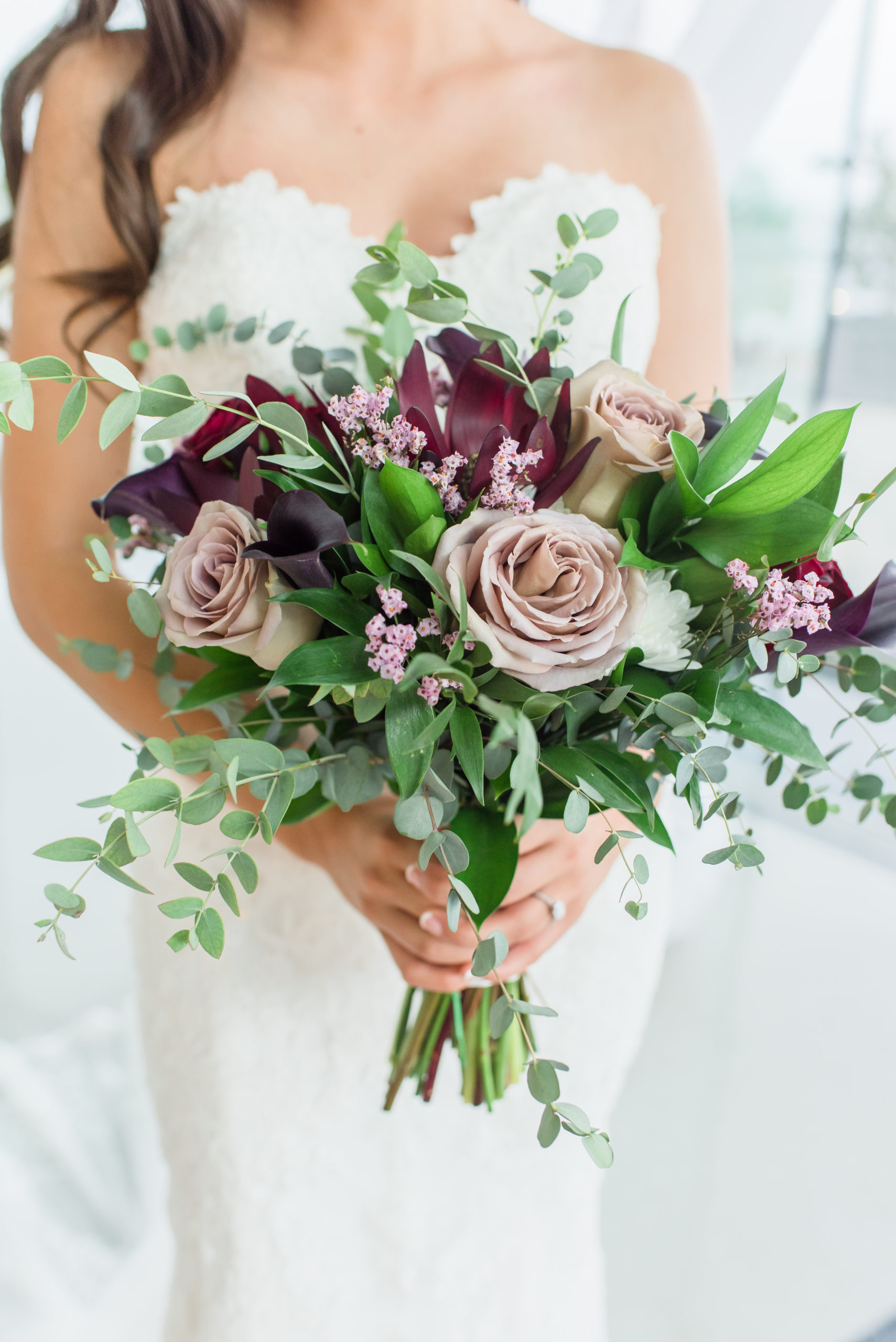 It seemed only fitting to have their wedding in Virginia at the Half Moone Cruise and Celebration Center in Norfolk, with catering by Omar's Carriage House. Jeannette carried a beautiful bouquet made up by Norfolk Wholesale Florists.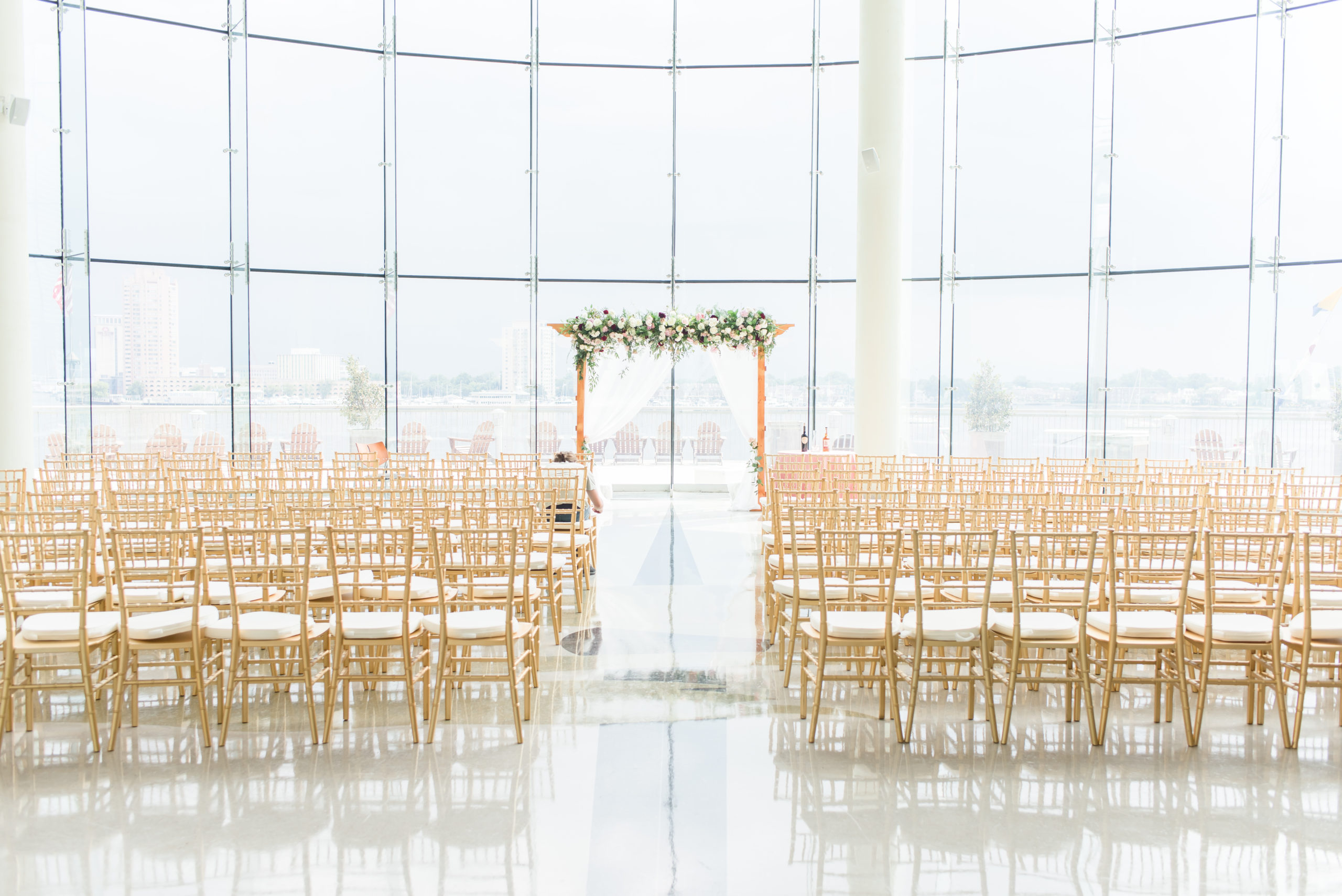 The 80,000 square foot facility was an ideal location with breathtaking views of the Elizabeth River and Norfolk Harbor.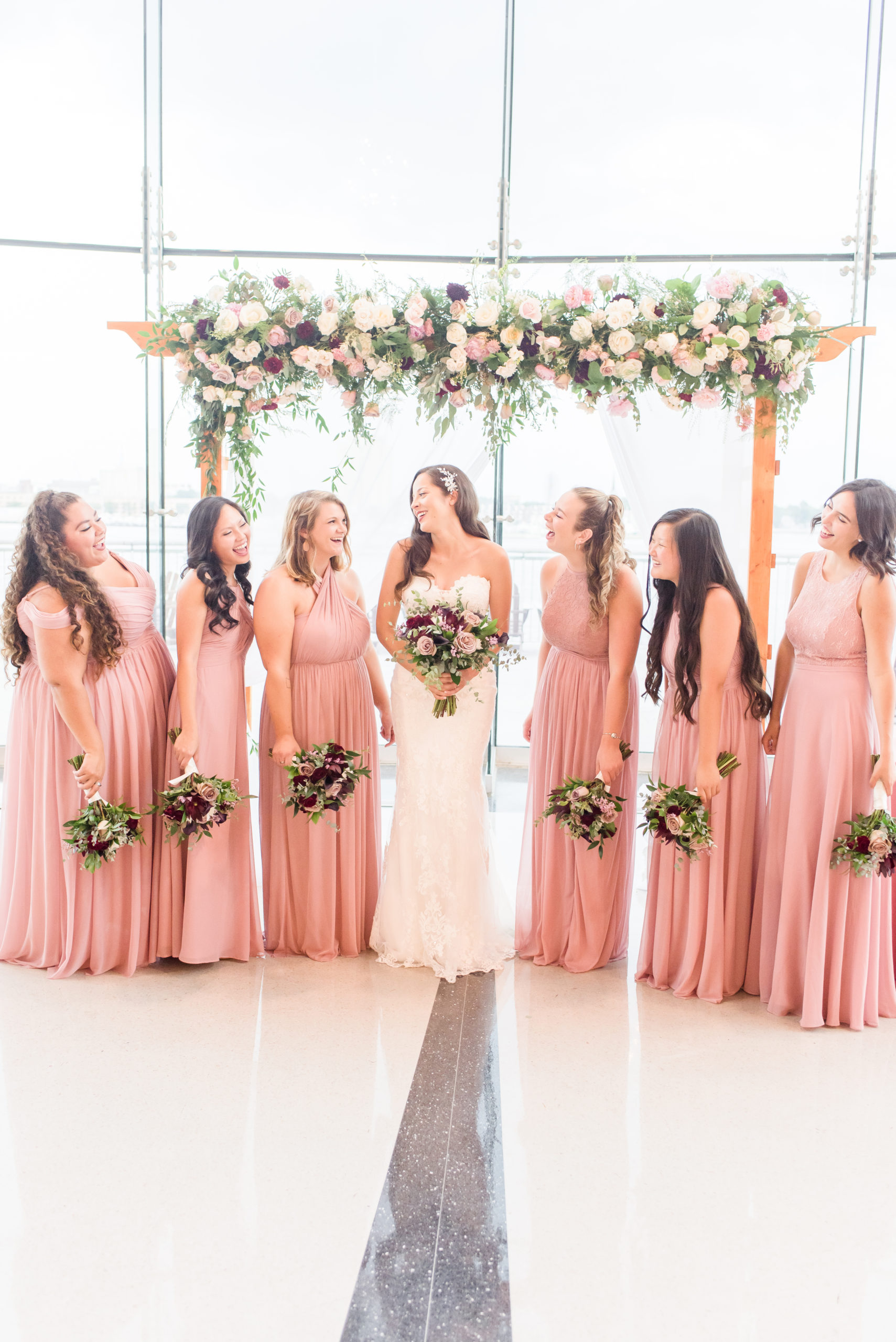 On July 7th, 2019, Jeannette and her bridesmaids, dressed in peach dresses, created a beautiful procession to the floral archway created by Fairfield Flowers.
Hudson and his groomsmen stood under the array of peach, white, pink, and red flowers.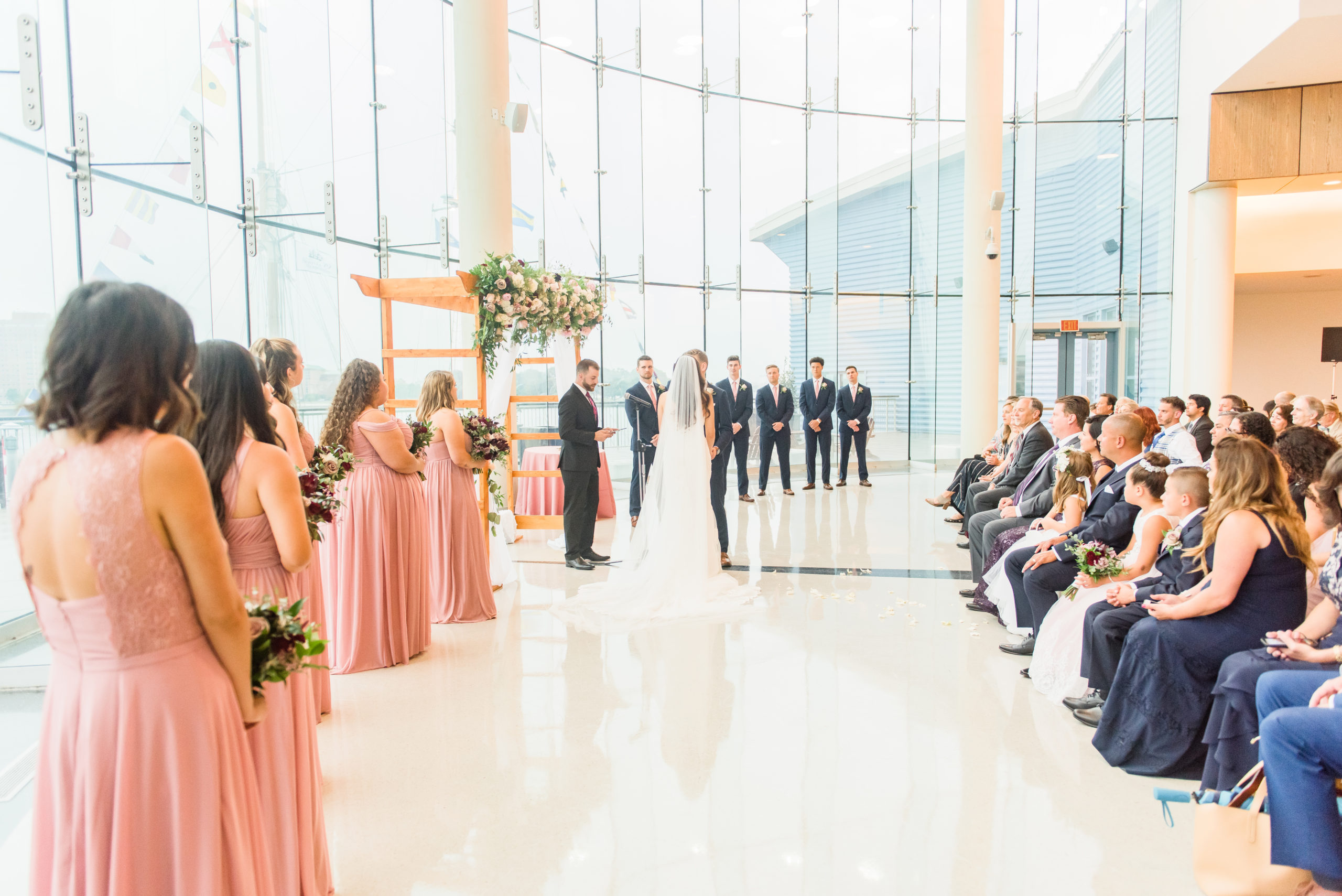 Holding hands, the couple exchanged vows and were pronounced man and wife before taking to the dance floor for their first dance with DJ West Entertainment playing their song.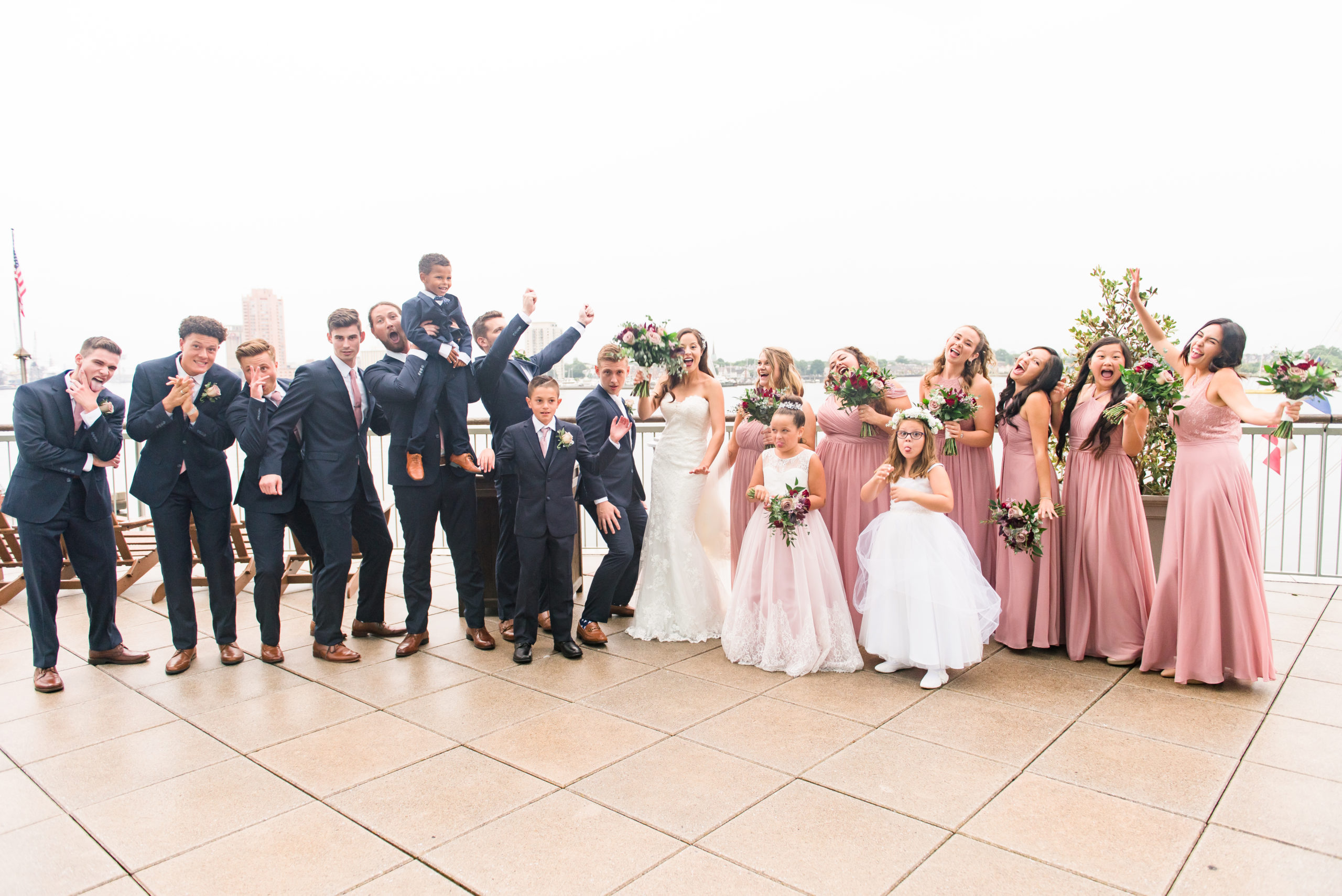 It was truly an affair to remember, and we wish the beautiful bride and handsome groom the best of luck and a future full of happiness.
Planner: Harmony Events
Venue: Half Moone Event and Celebration Center
Florals: Norfolk Wholesale Florals
Dress: Studio I Do Bridals
DJ/Entertainment: DJ West
Donut Stand: Glazed Hampton
Catering: Omar's Carriage House