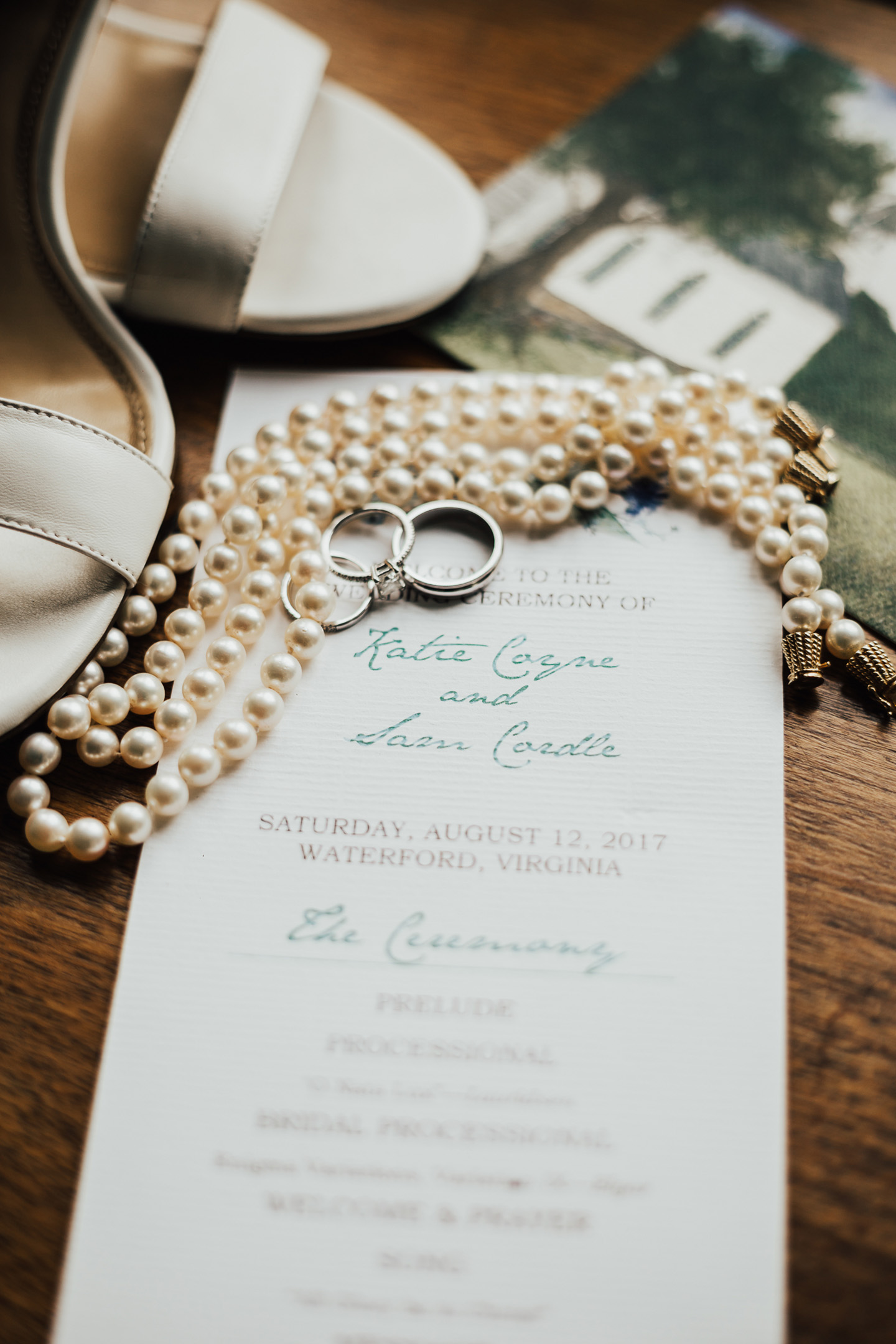 The stage was set at the Westly Church in Waterford, Virginia on a beautiful August day for Katie to marry Sam.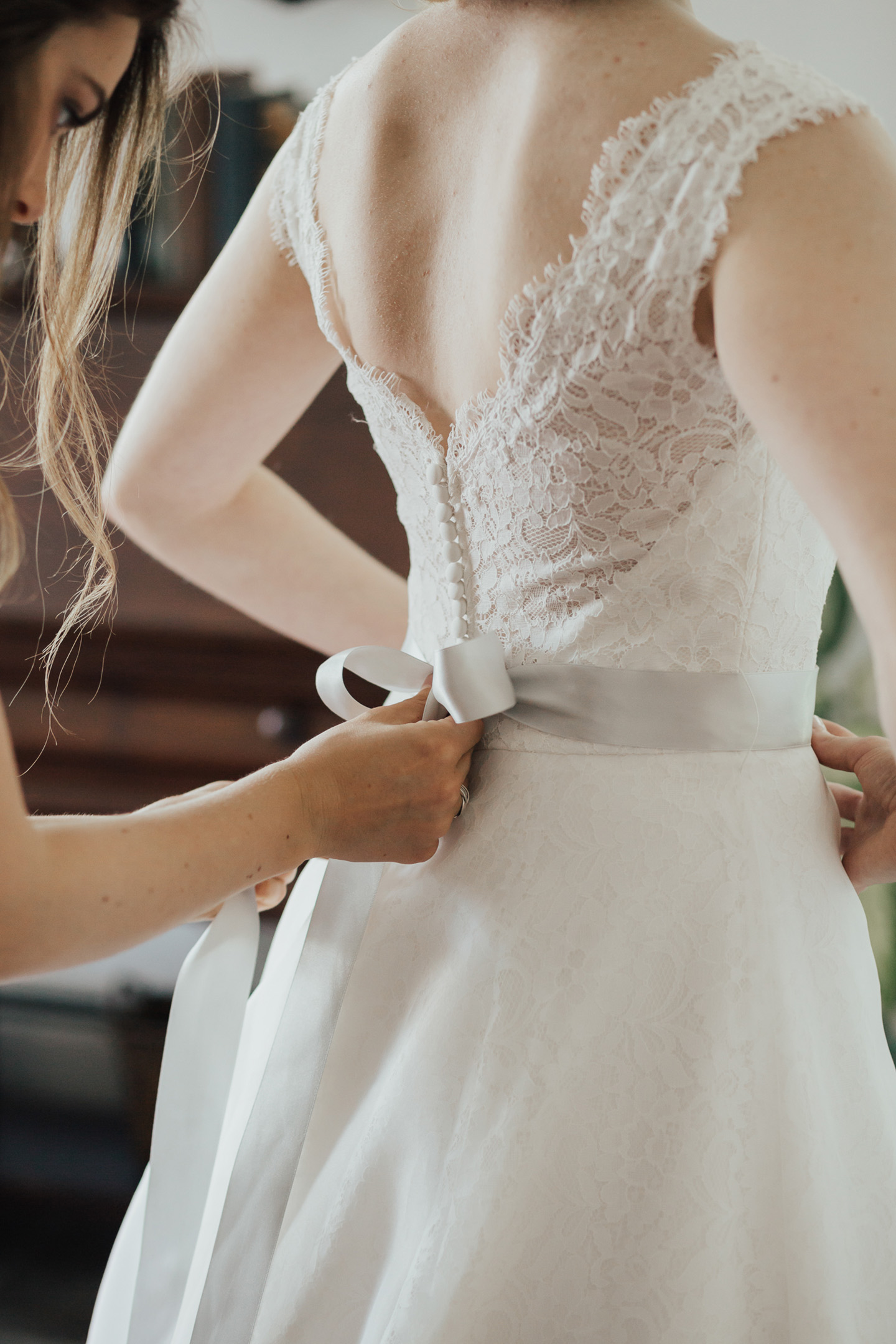 Katie wore a stunning lace gown complimented with a sweet satin bow which a good friend tied for her just before she made her big entrance.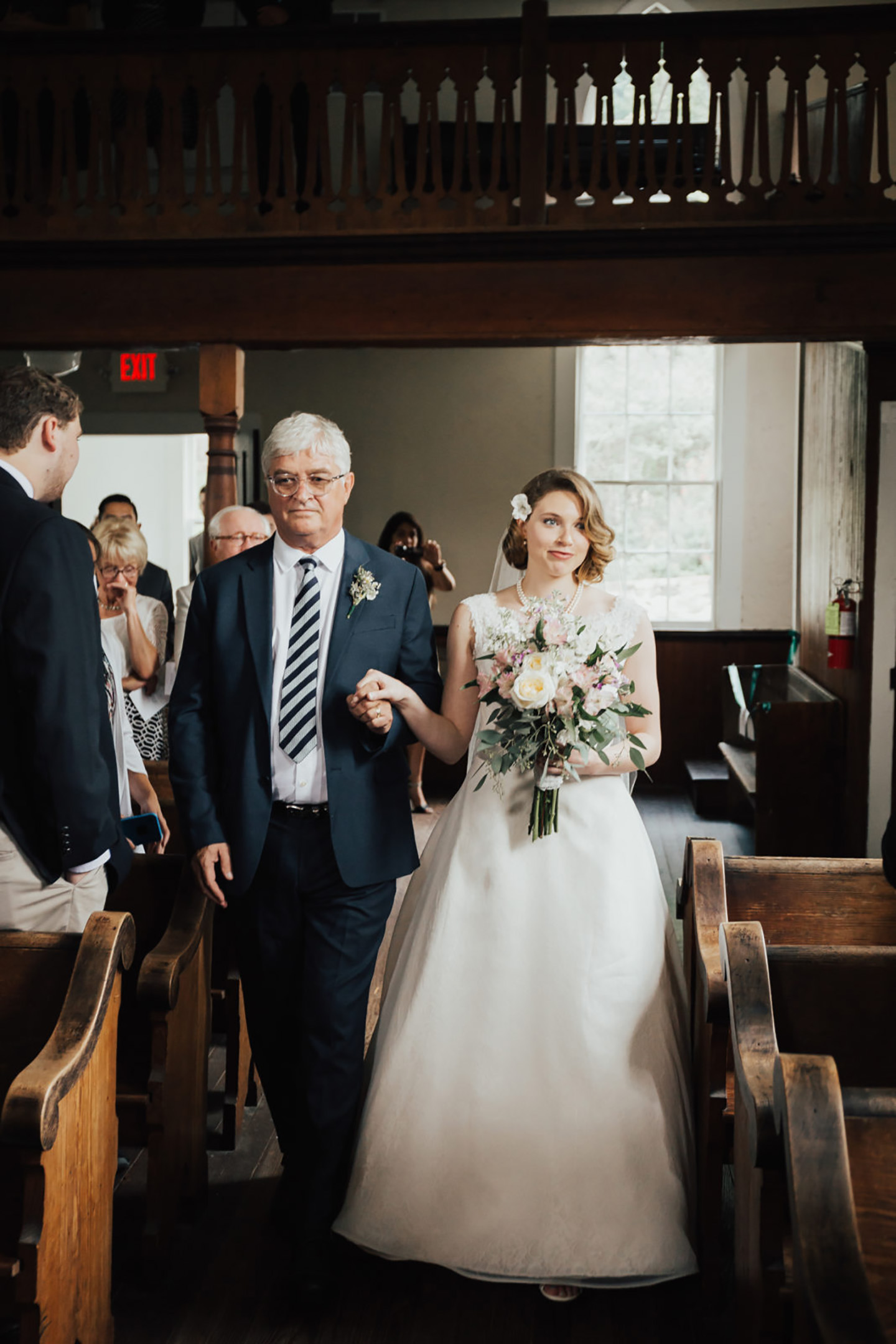 The church had a very vintage feel but no one seemed to notice as the gorgeous bride glided down the aisle.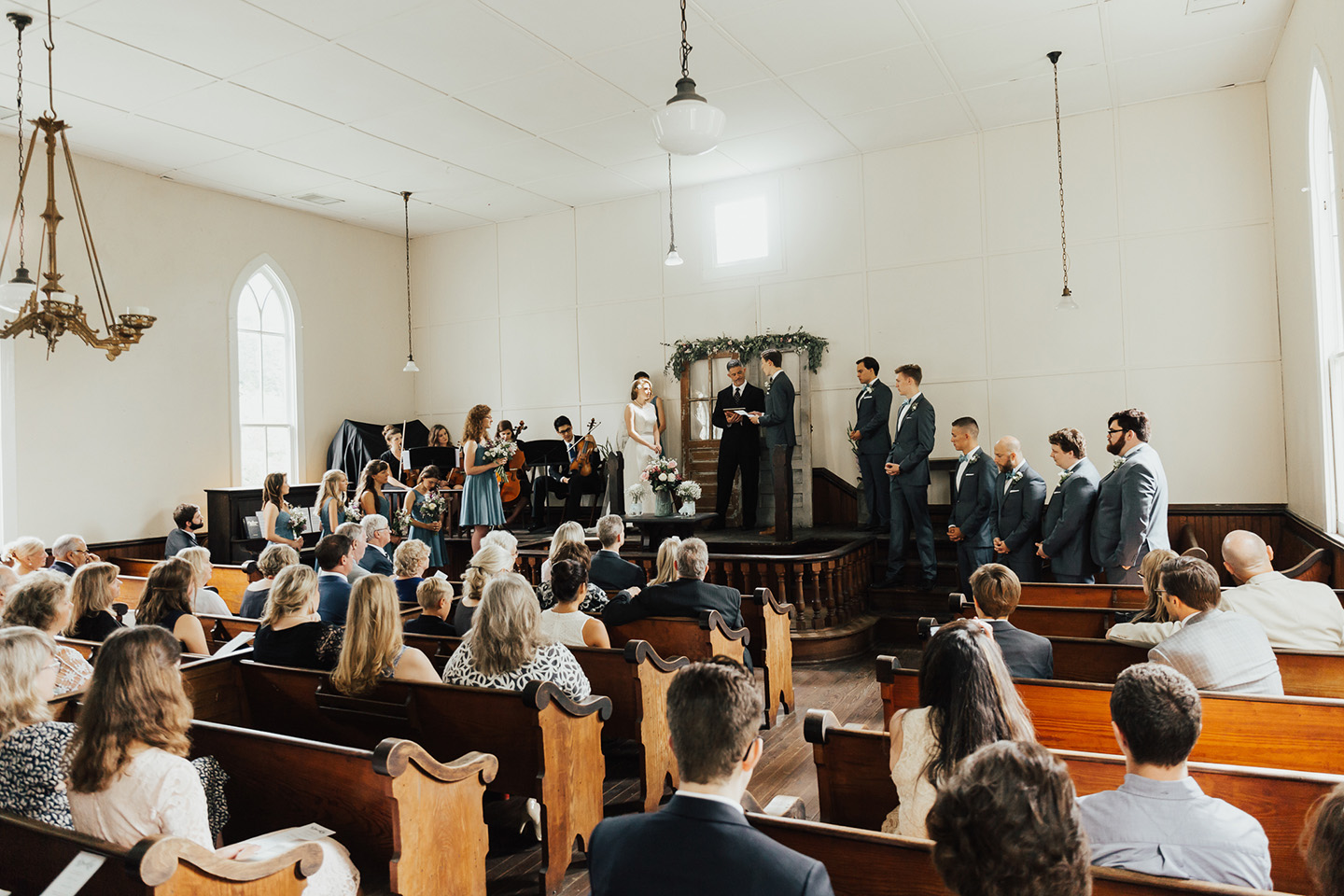 With family and friends all around, Katie and Sam promised forever to one another.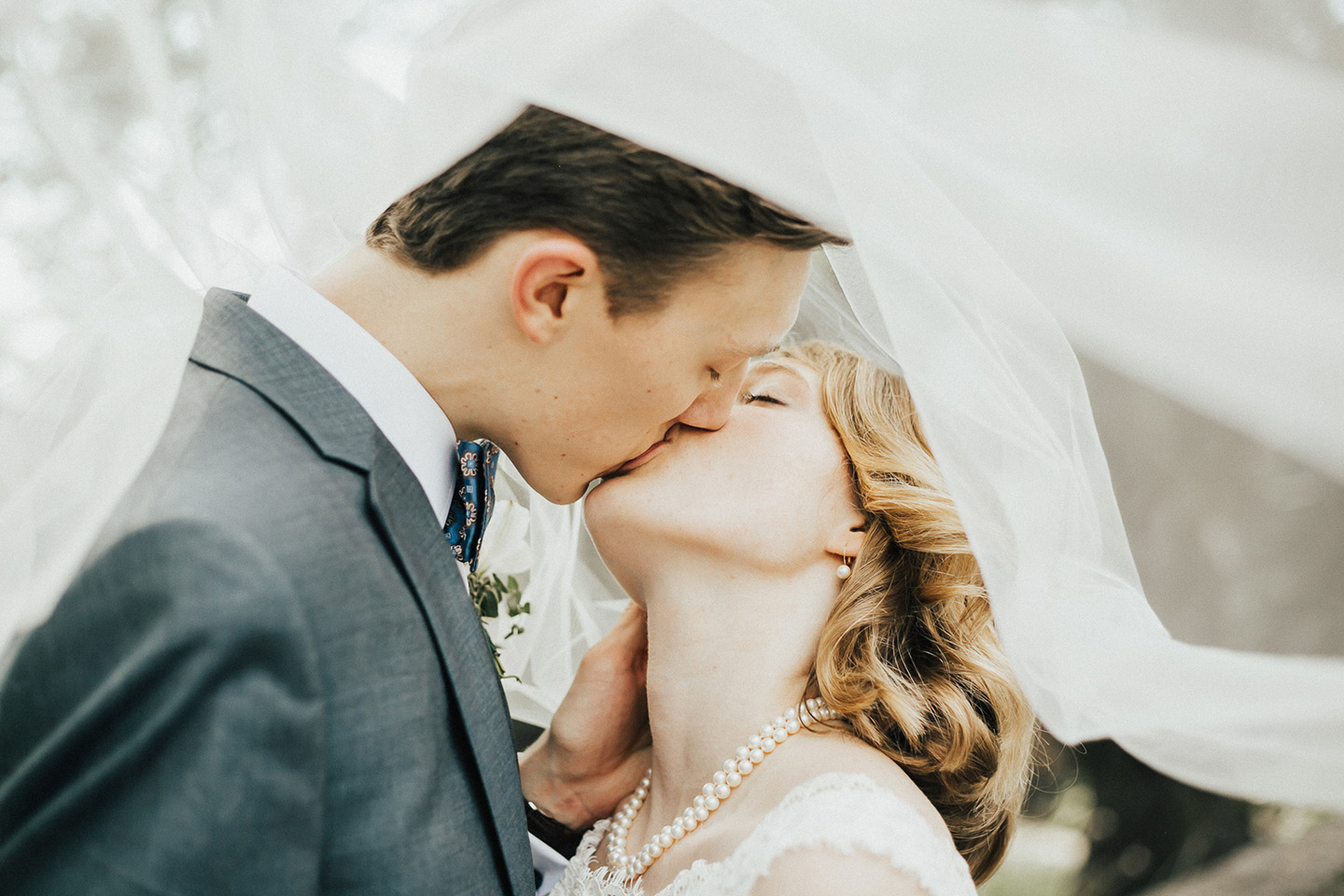 The kiss sealed the deal and then it was time for couples portraits! These are going to knock your socks off…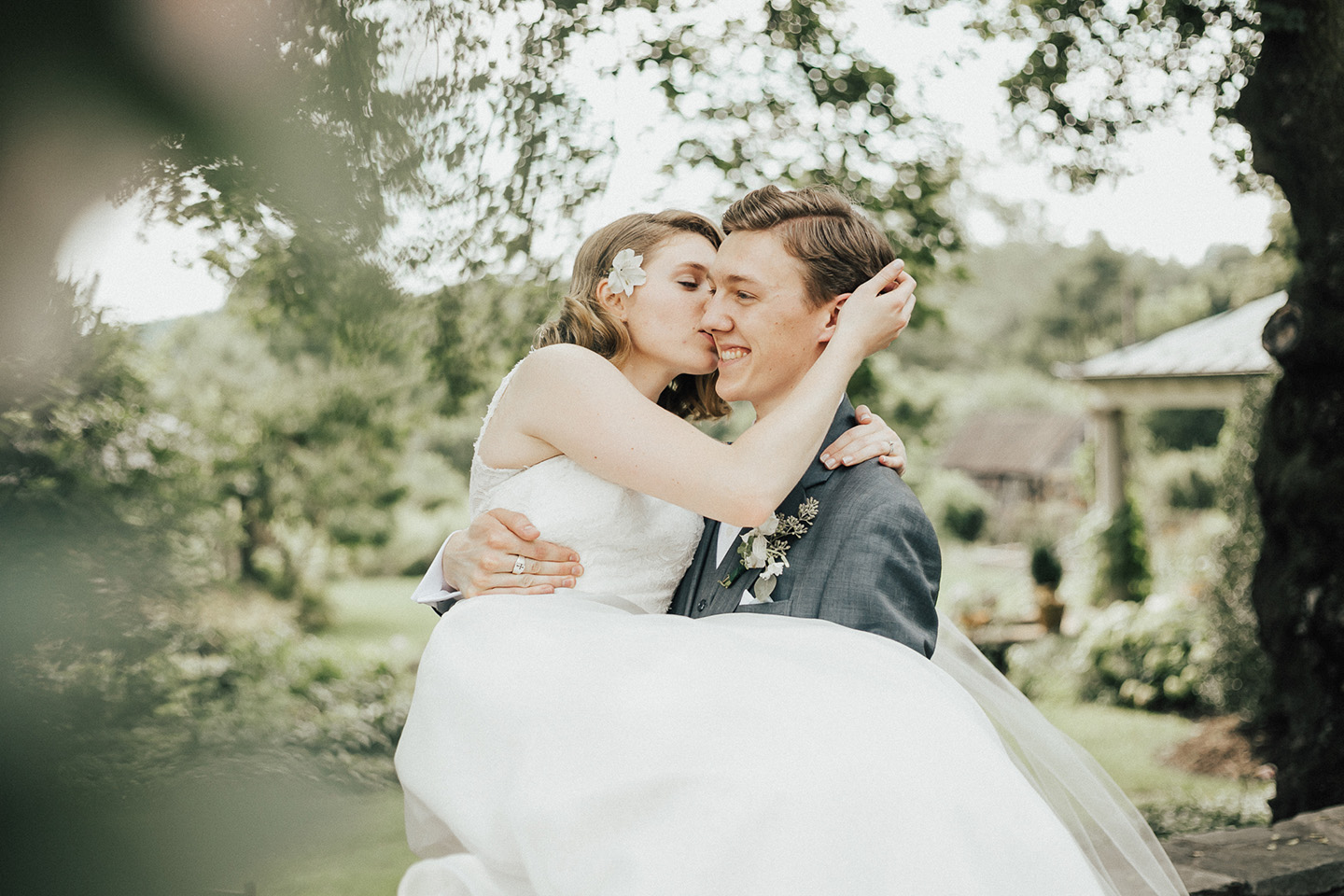 I feel like this is from a deleted scene in The Notebook…right?! So pretty!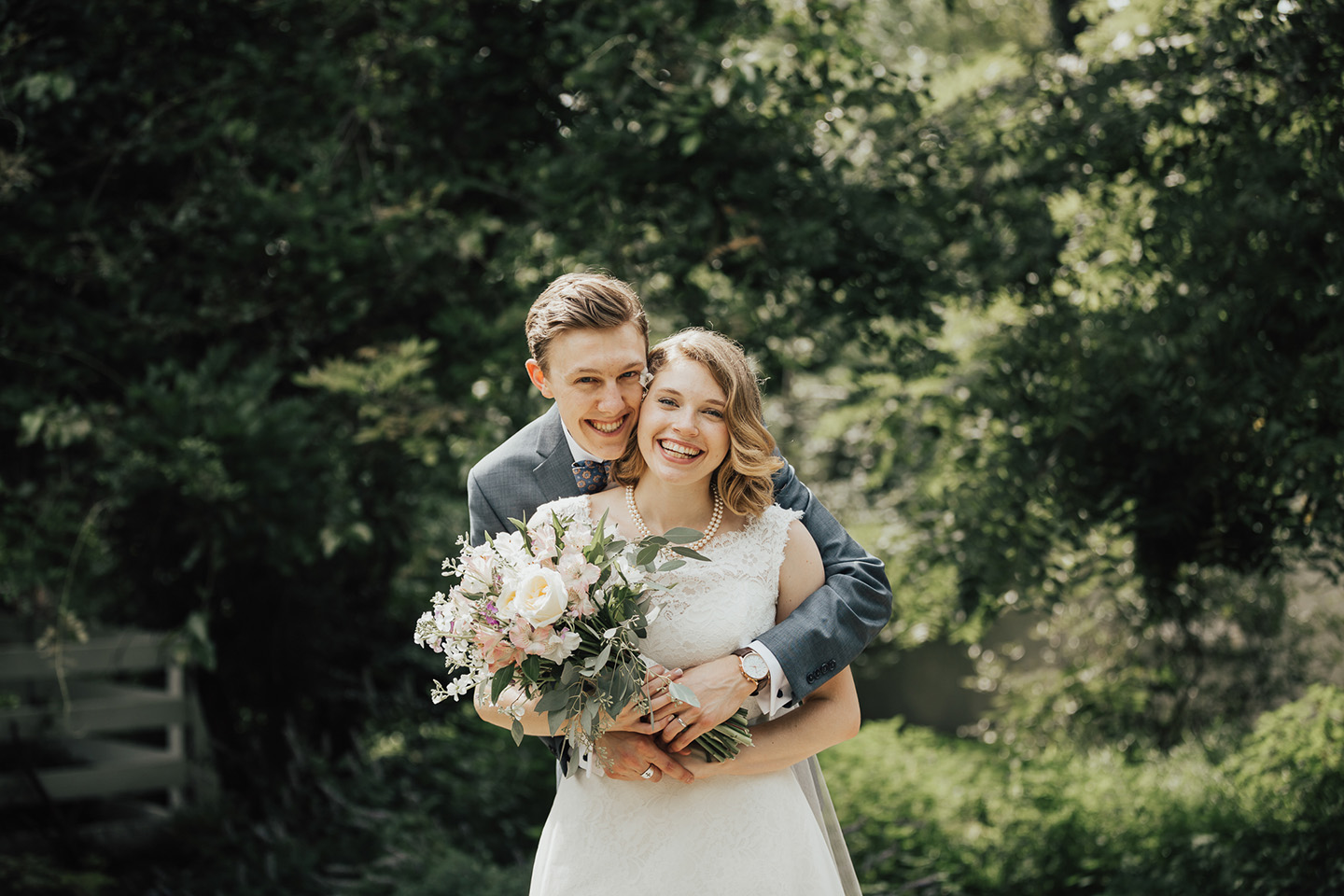 And just when I thought they couldn't get any cuter…they did!
Their bridal party was equally as cute. The ladies dressed in the prettiest shade of blue and then gentlemen looked dapper in their bow ties!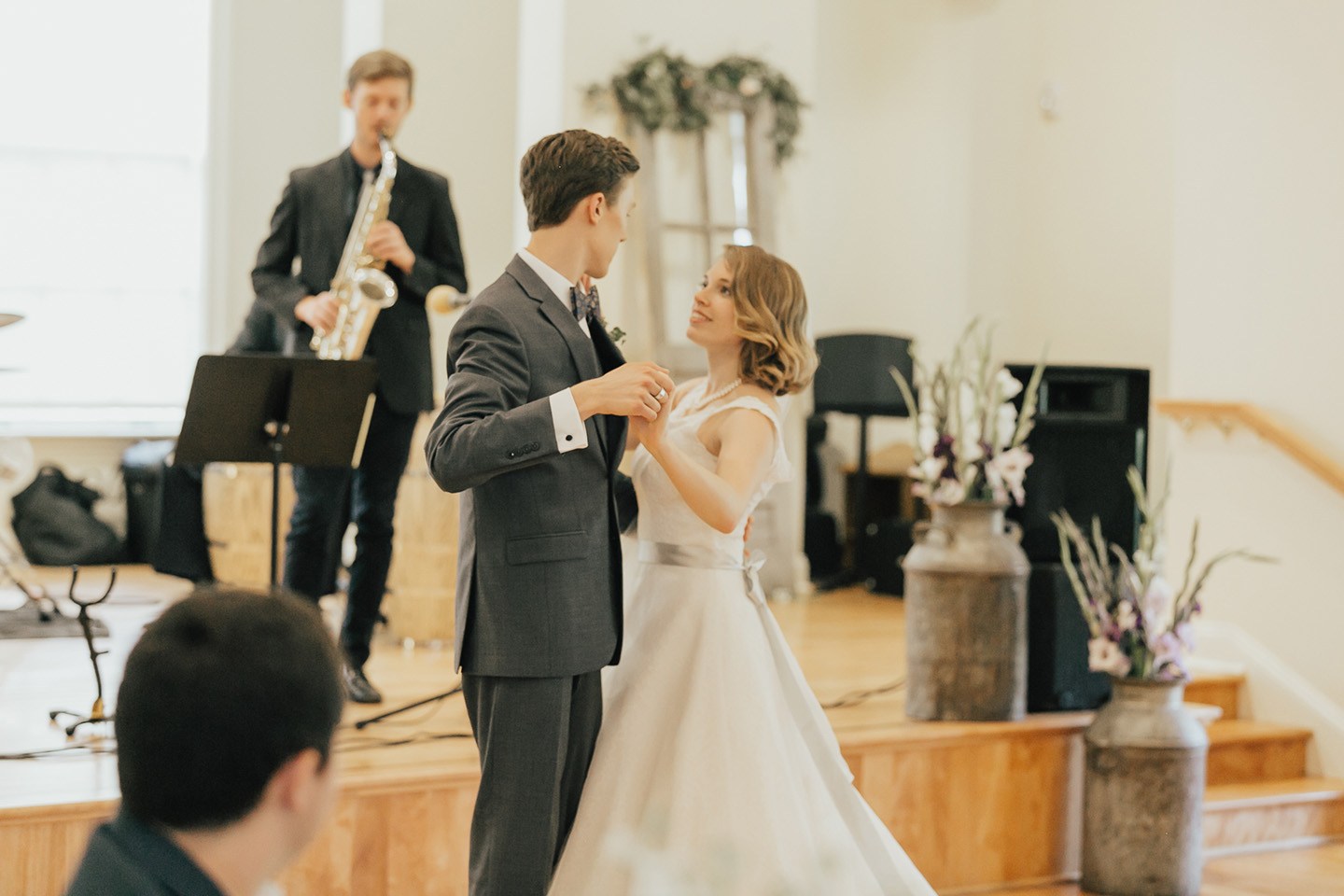 In true Notebook fashion, the newlyweds danced the evening away and only had eyes for one another ?!
I can't get over how they look like they are NOT from 2017 but maybe…1947! The vintage theme of the wedding was a perfect fit for them!
Katie and Sam, thank you for sharing your big day with us!
Photos by Twin Firs Photography
Want to be featured on this weekly online blog? Just email us! Want to be featured in our printed magazine? Just email us! **Being on this online blog does not hinder or guarantee a wedding will be in the printed magazine, both are up to the discretion of the publisher, Angeline Frame. If your wedding has been chosen for print, she will reach out to you directly.** Thank you for following Virginia Bride Magazine! Stay tuned for more weddings and the best Bridal Shows in Virginia!