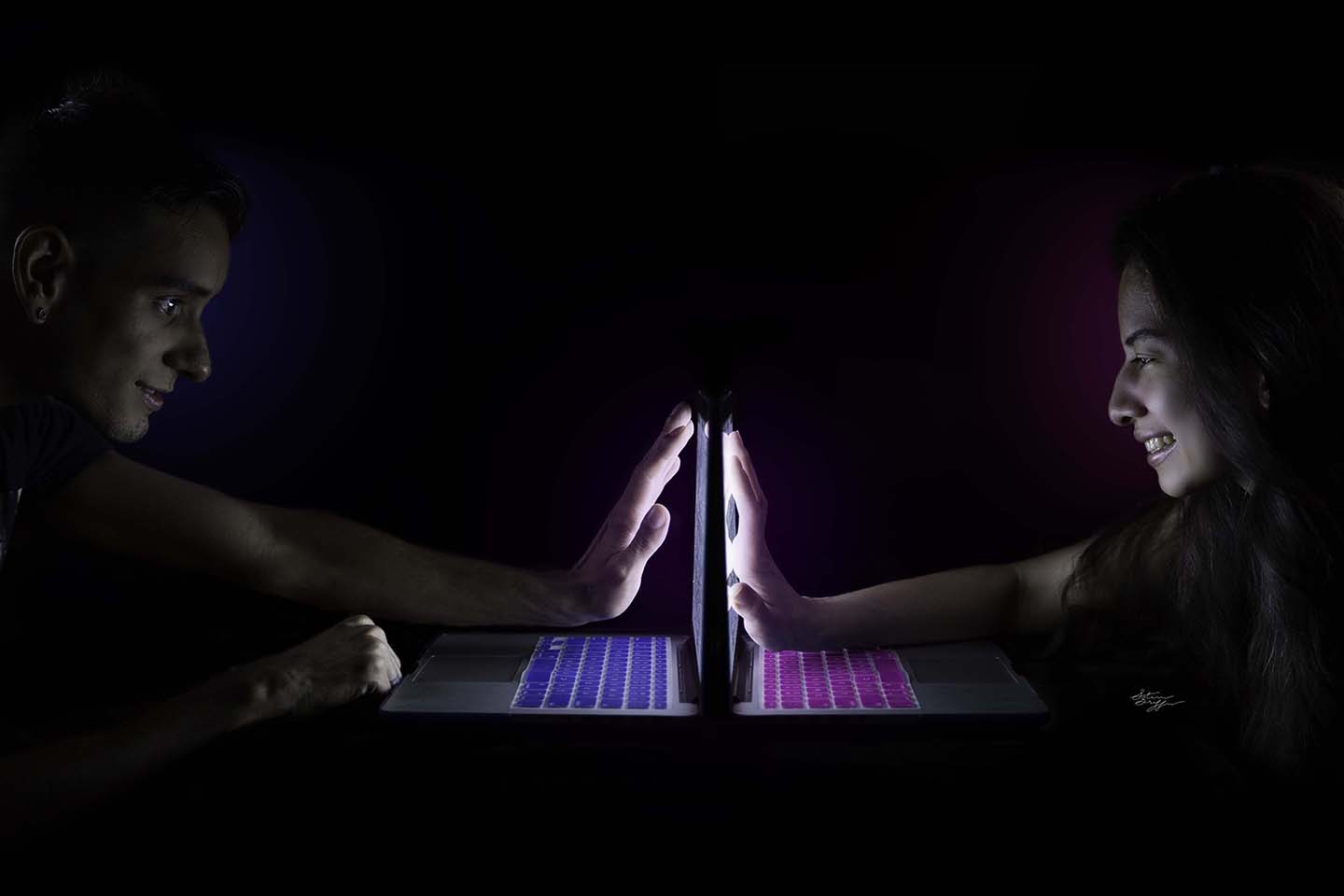 Hello friends! Tilley here with your weekly dose of wedded bliss!
Today I come to you with a story like no other I have ever heard. Allow me to introduce to you Francisco and Kimberly (pictured above). Their pair were connected via Francisco's family member who happened to be a good friend of Kimberly. The only caviot…Francisco lived in Venezuela and Kimberly was in the states! Nonetheless, the ended up chatting online and love unfolded. 
Their photographer, Steven Griffin, emailed us at Virginia Bride to tell us of their love story. It was so moving I had to allow y'all to read it!
"Kimberly remembers Francisco remarking over webcam, 'Wow! She is much more beautiful in real life!'. While their first interaction was brief, she soon noticed that Francisco appeared in her, "Friends Online" section on Facebook. She then realized that she had added him to her friends list nearly a year ago when she had seen a picture of him uploaded by Beatriz (Kimberly's Friend/Francisco's relative). She was reluctant at first but with nothing to lose, she messaged him, 'Hi'. Little did she know these two measly characters would change her life forever.
Immediately they were engaged in deep conversation, exchanging ideas, opinions, and the hardships of one another's lives. Something had clicked, as for the next two and a half years they communicated via webcam nearly every single day.
It wasn't always easy though, during 2015, Venezuela was going through a terrible humanitarian crisis. Water supplies were being poisoned, riots were breaking out, and crime was at an all time high. Francisco, who transported money for a living, was even held at gunpoint and robbed that summer.
The possibility that Kim could fly to Venezuela and see him became more and more slim. However one day in the fall of that year, Beatriz's father, in light of hearing of their long distance relationship, offered to personally escort her to Venezuela. It was seemingly a dream come true, a few weeks later she received her Visa and she was on a plane to Venezuela. Francisco awaited her at the airport, roughly seven hours away from where he lived. When she first saw him, he stood with his mother, armed with a video phone and a sign. Her heart stopped, three years since they'd first began talking, her eyes met his for the very first time. She dropped her luggage and rushed to embrace him, 'I can't believe it, you're actually real!'.
They headed back to Francisco's hometown and slipped away to a family owned bar, ran by his uncle. After a glass of limoncello, Francisco excused them, leading her to a room upstairs. A hammock hung from the ceiling, and a small garden took up the middle of the room. He took her hand and placed it upon his heart, he then fell to one knee. 'Kimberly Liliana VanDam, you have made me the happiest man alive; and if given the opportunity, I would like to make it my job to make you the happiest girl alive for the rest of my life. I love you so much. Te Amo.' She exclaimed, 'Si! Te amo, te amo, te amo!'.
The next morning Francisco took her out to coffee, making it officially their first date. Yes, they had gotten engaged before they ever had their first date. After coffee, they setup an arrangement with a family friend, Ricardo whom was a tattoo artist. They were both marked with matching wedding bands on their fingers. They then created a covenant in honor of scripture: May nothing separate what God has joined together; no turning back.
Her trip ended the same way it began, with Francisco and his mother bidding her farewell at the airport. Although they had not left together, she felt as if she had not left empty handed. She was now engaged to the love of her life, her best friend, her other half.
When she arrived back in the States, she announced her engagement. One of her friends who'd supported her, gifted her a wedding dress free of charge. What are the odds, the dress fit perfectly. It would be another two years before they would be reunited again.
During that period Francisco was trying effortlessly to acquire a Visa and come to America. He followed all the procedures and even became bi-lingual himself, as would be required if he'd ever want to integrate with American culture. It was a long process and one that seemed would never end with a resolution. However, one day Kimberly received a message from an old friend saying, 'I'm an immigration lawyer, I heard about your situation, and I'd love to help you free of charge!'
Two years after applying for a Visa, Francisco would finally be granted entry into the United States. It was a long journey, but on August 8, 2017 Francisco arrived in Virginia Beach, Virginia."
What an amazing story, right?! Now lets take a look at their amazing wedding day!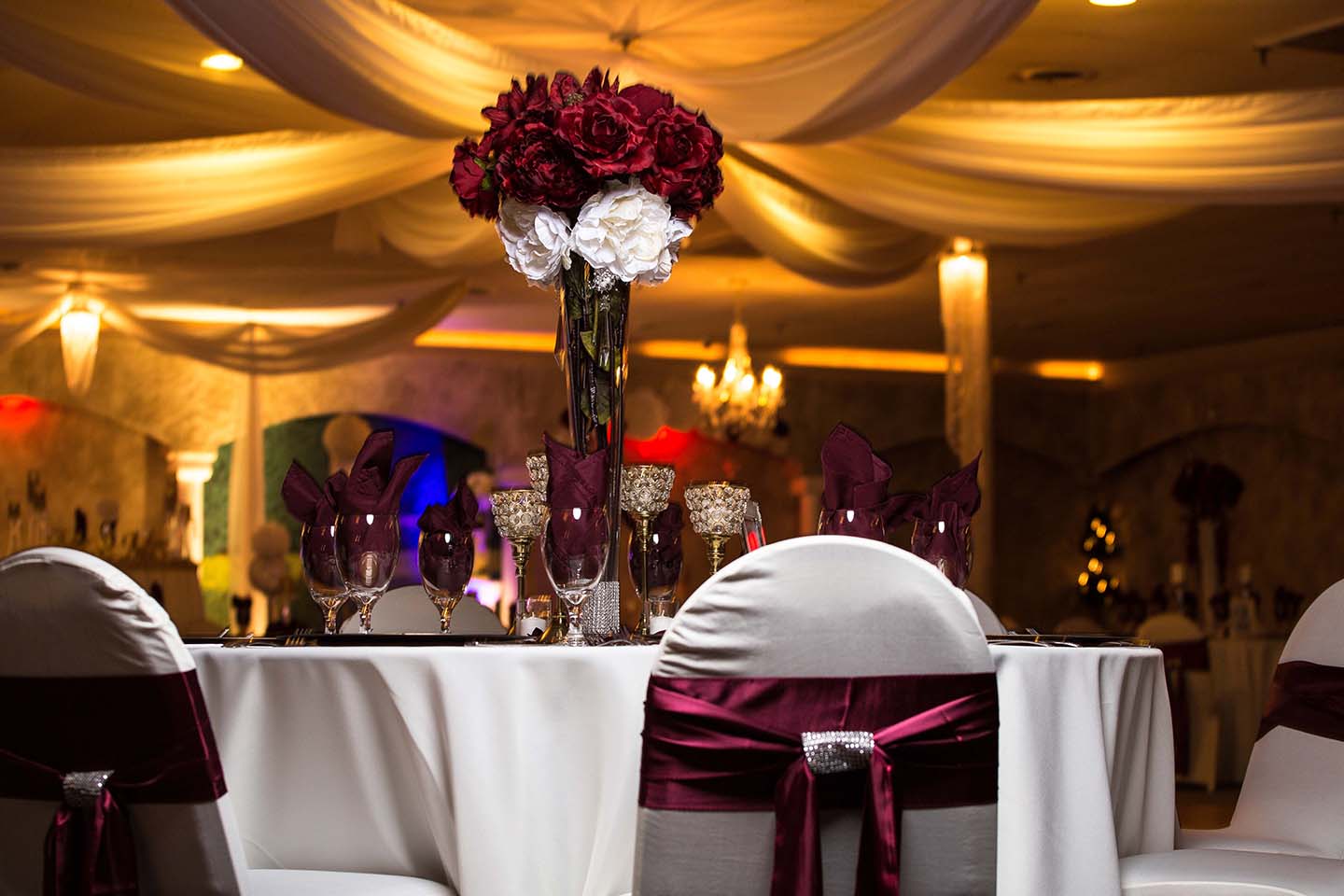 I love how elaborate the decor is!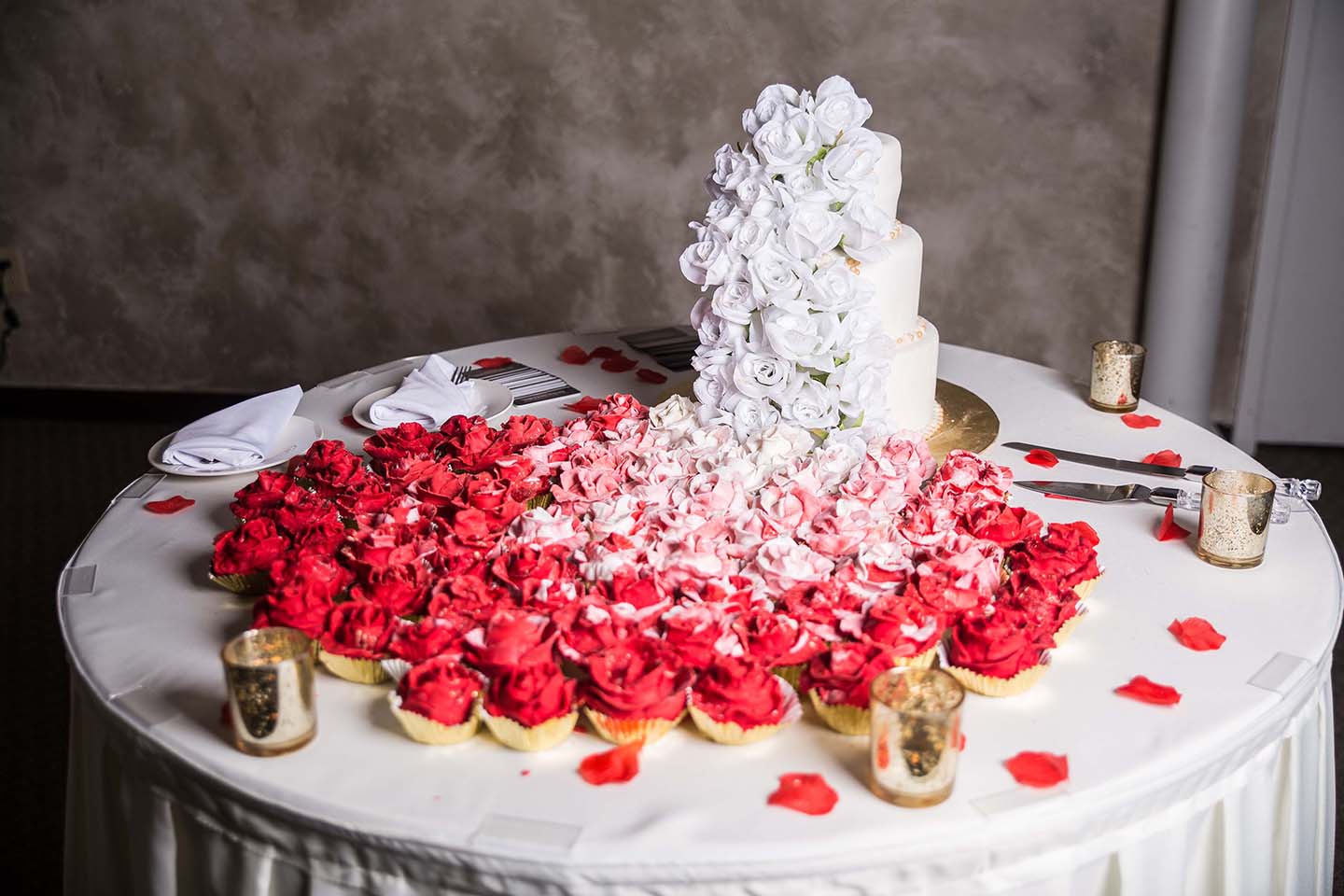 And this cake that cascades to cupcakes is amazing!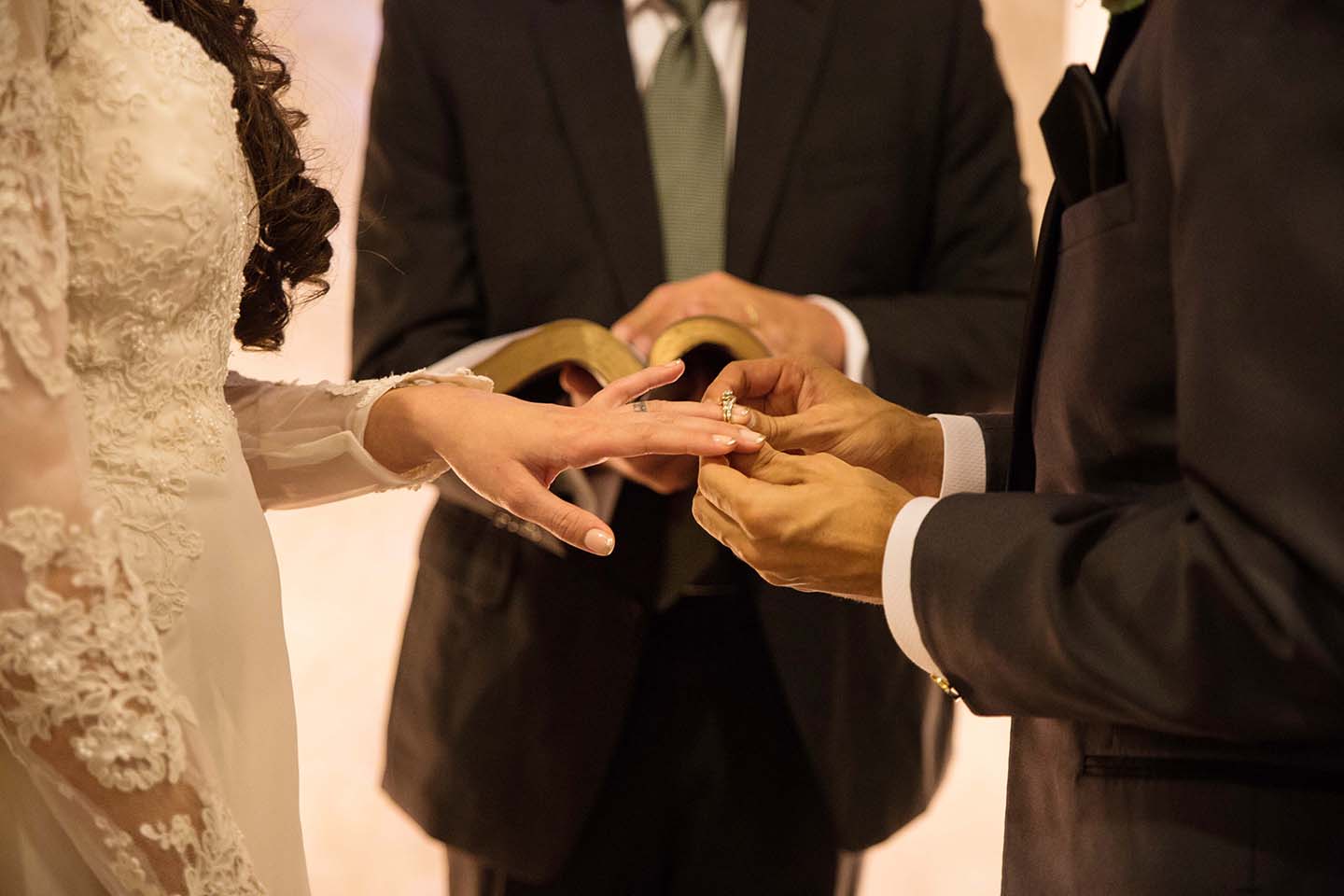 They exchanged real rings over their tattooed rings.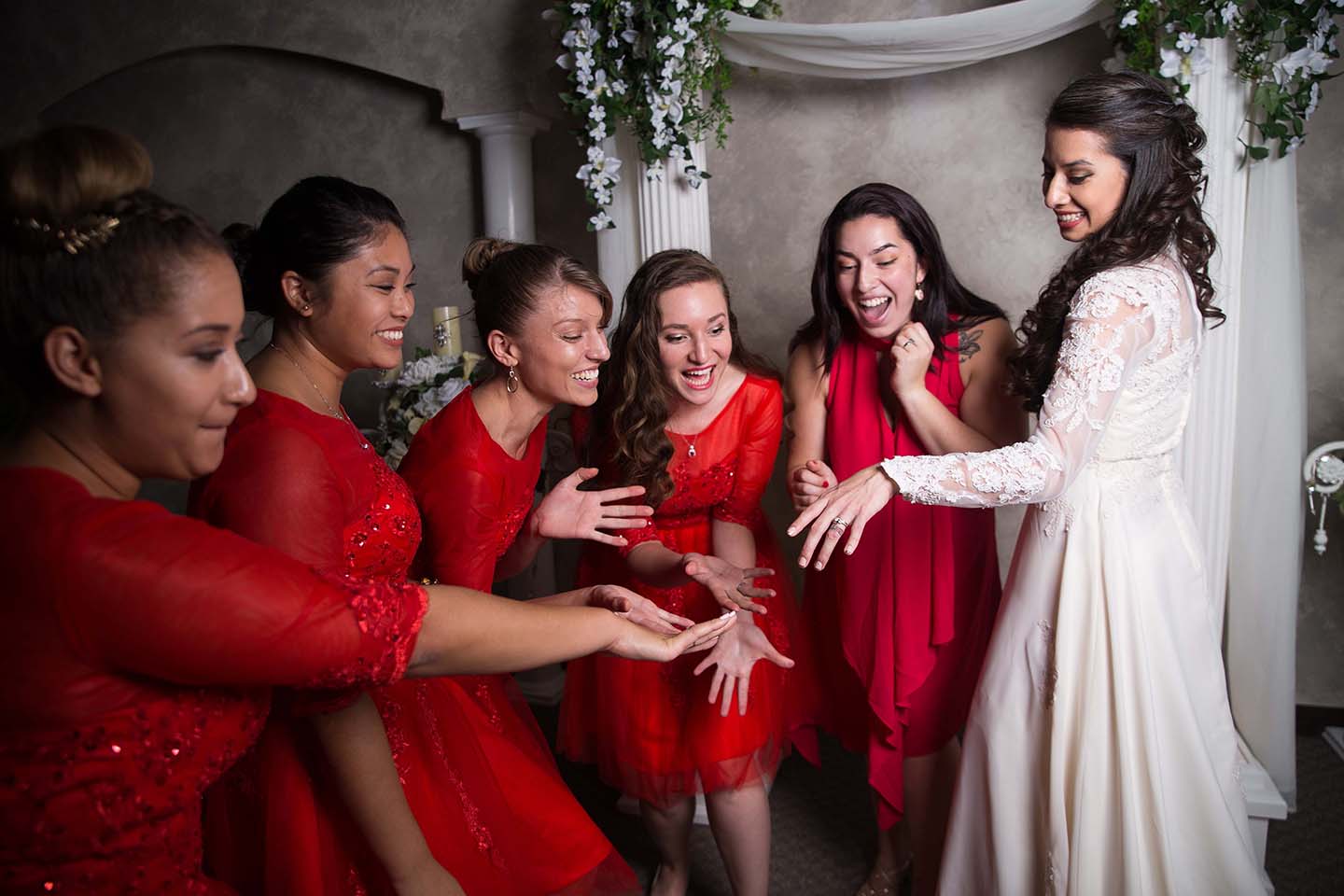 Kimberly looked like a princess!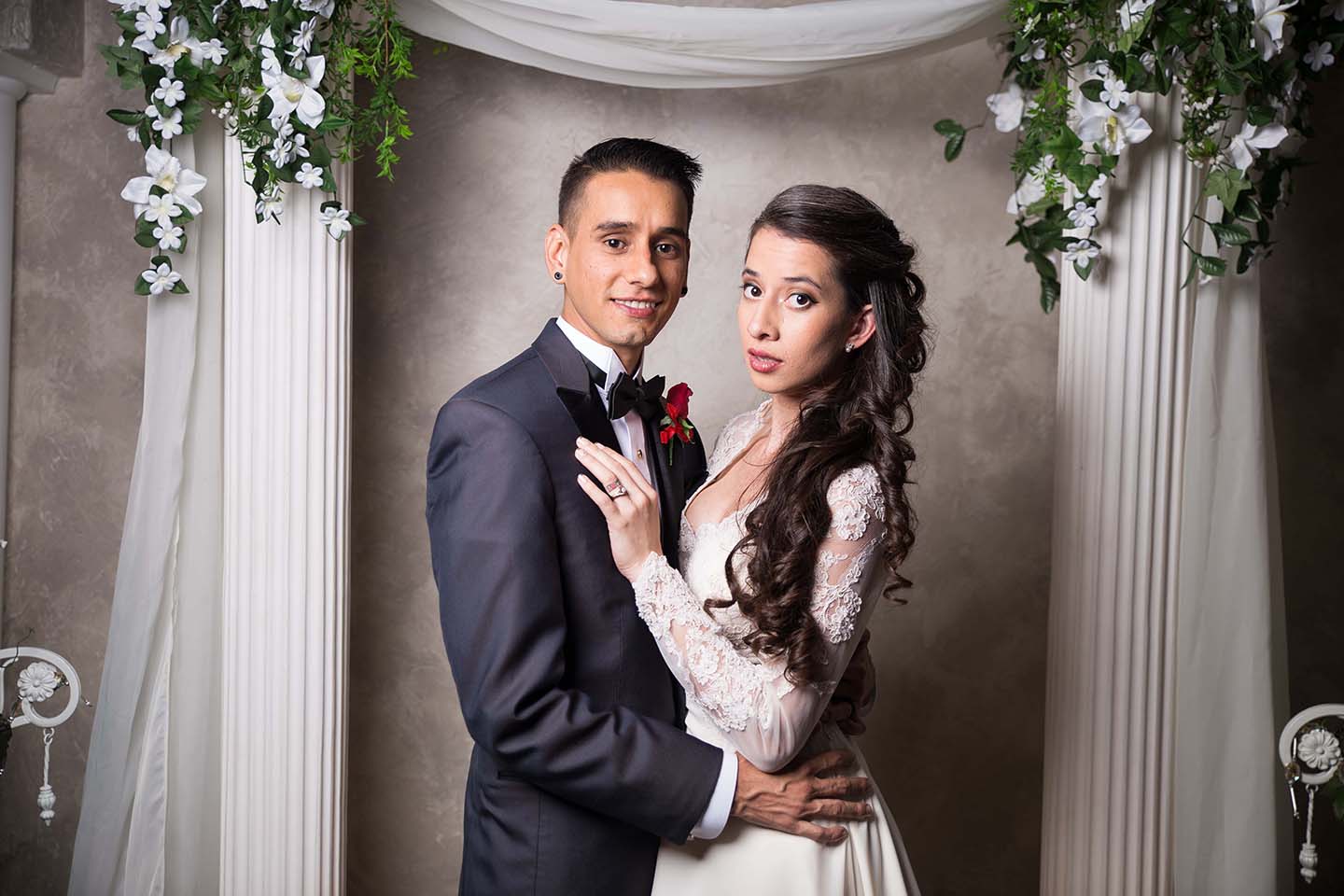 Don't you love when love wins?! Congrats to the happy couple!