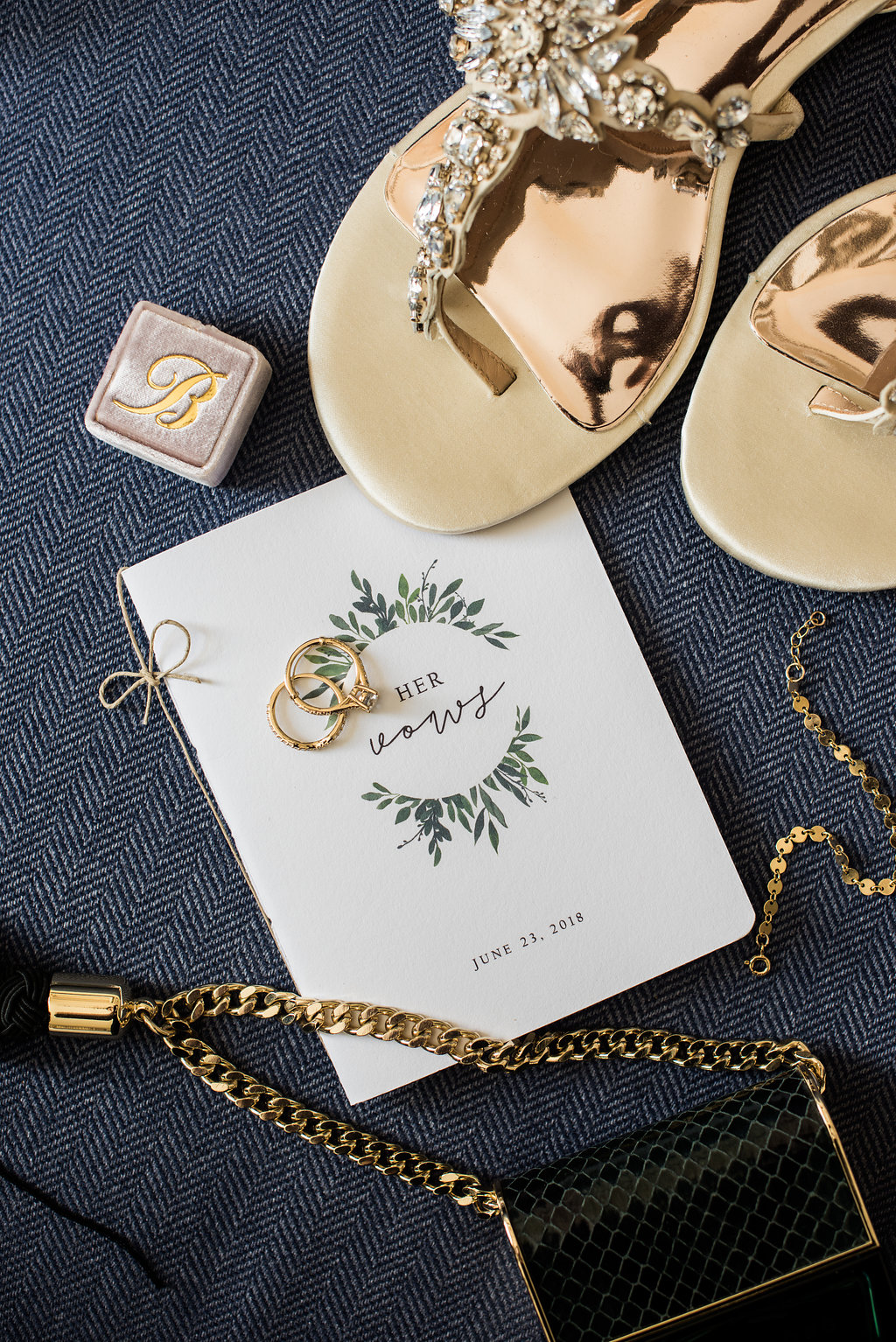 Lesley and Michael were married in June of this year at First Presbyterian Church in Staunton, VA.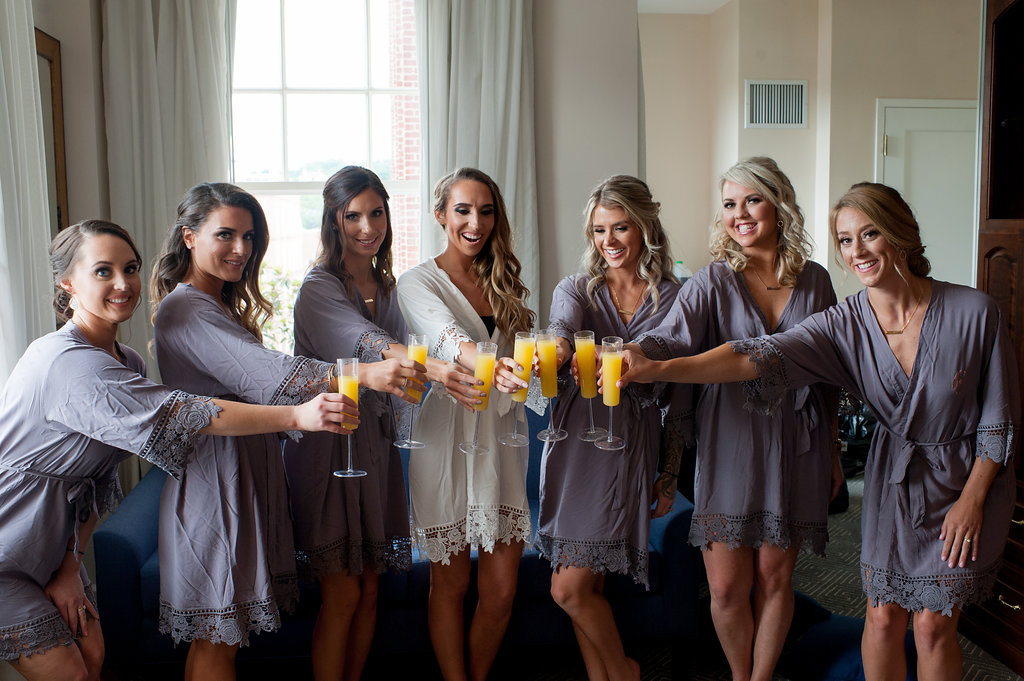 The ladies started the big day in matching robes with mimosas in hand!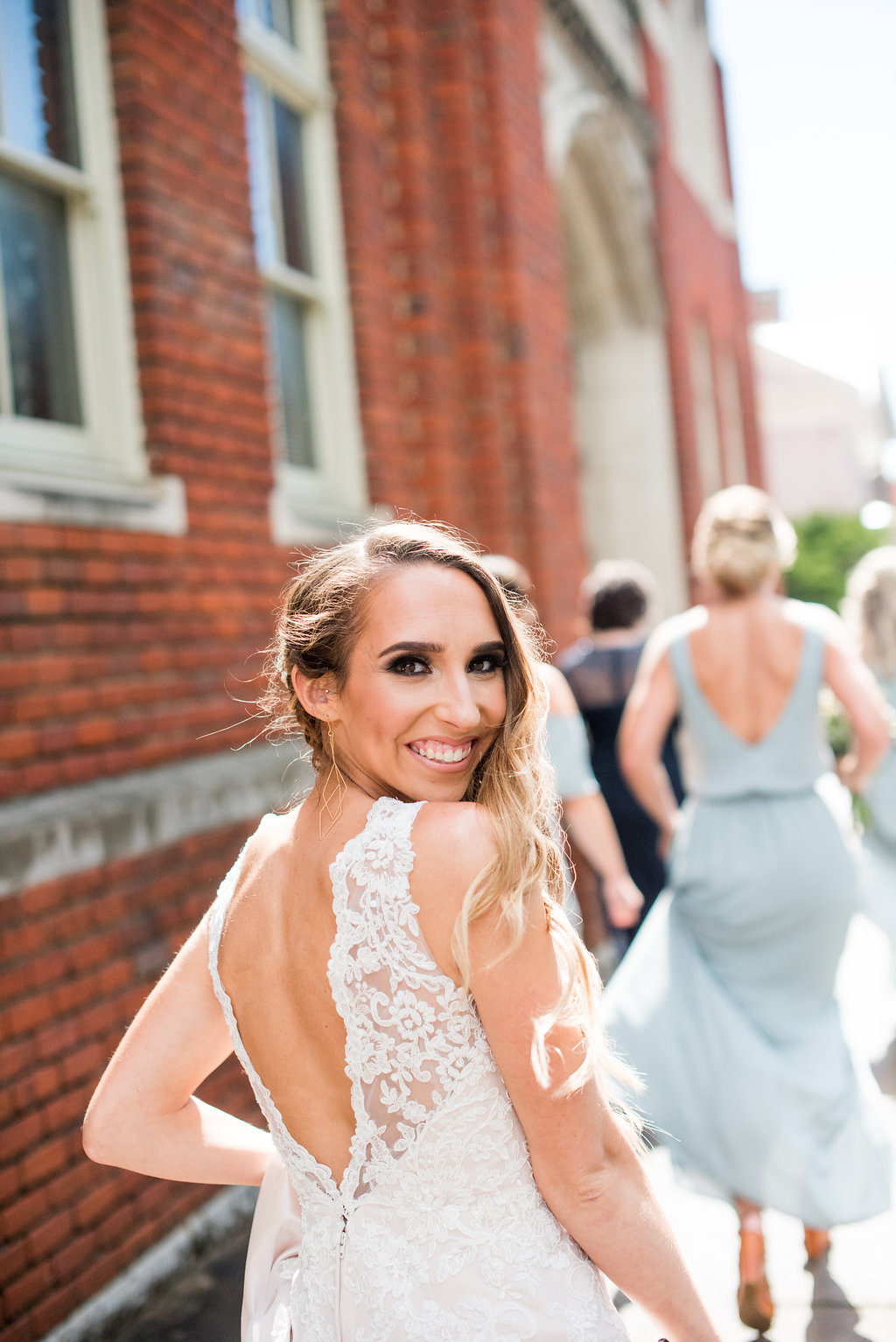 Then it was time to head to the church! Doesn't Lesley look gorgeous?!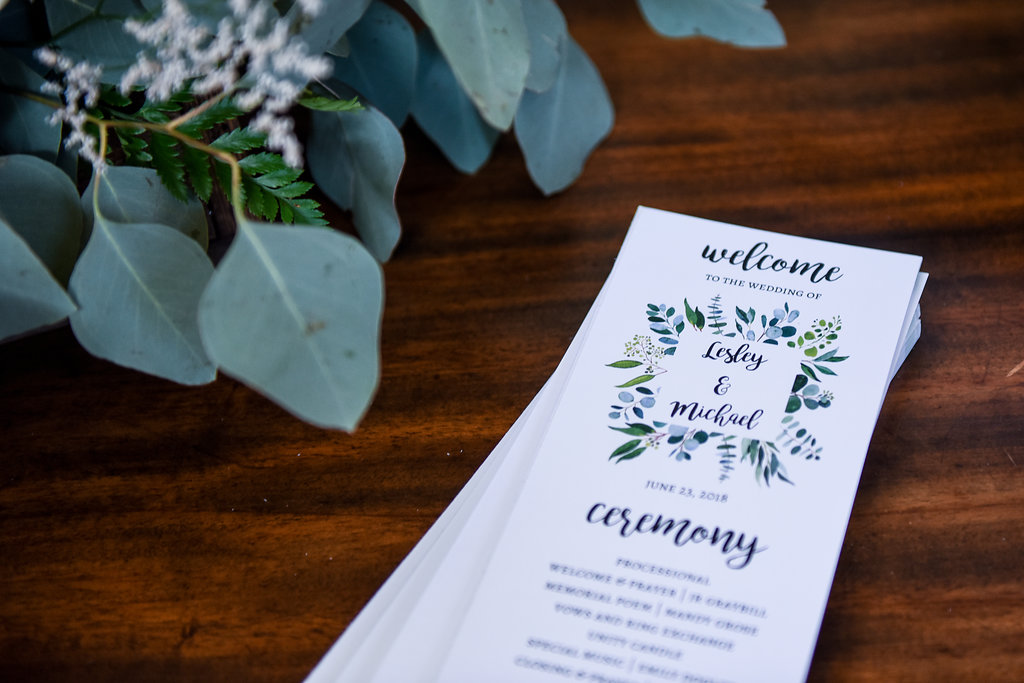 Everything was set in place, including Michael and his groomsmen.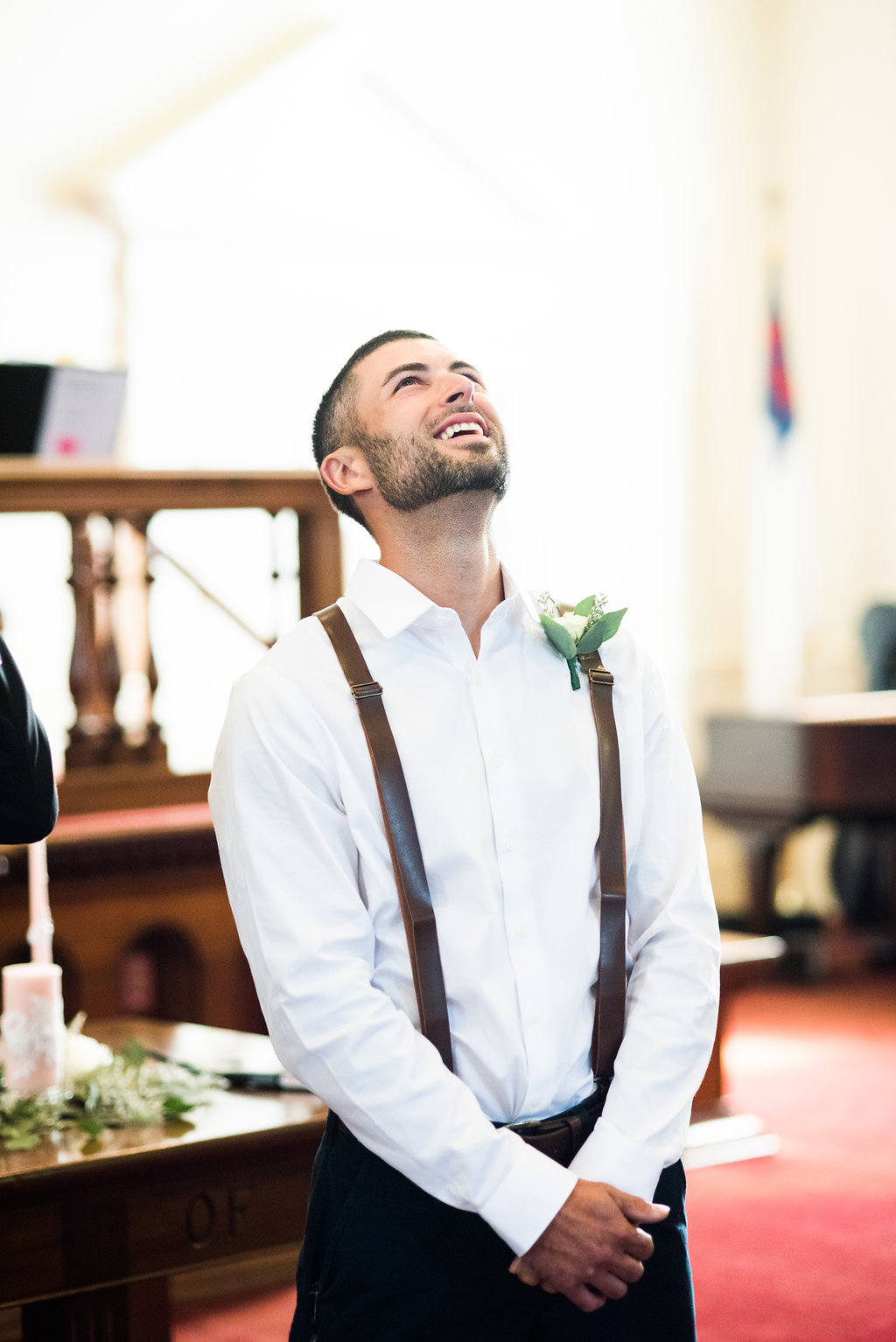 Would you look at his face when he saw his bride! So sweet!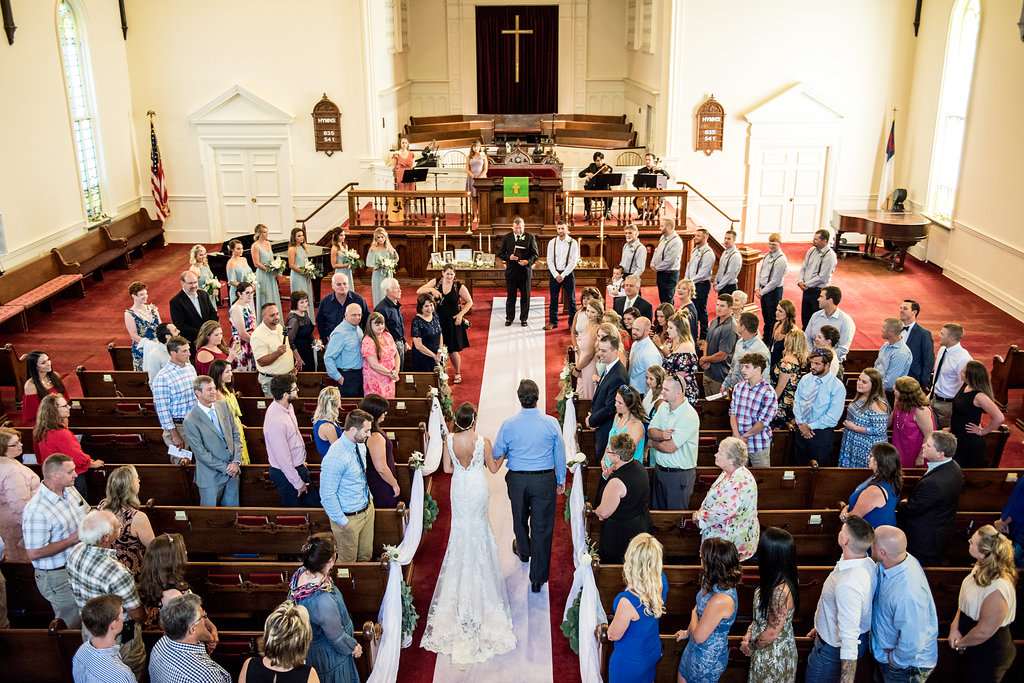 Lesley took her spot in the church and the ceremony began.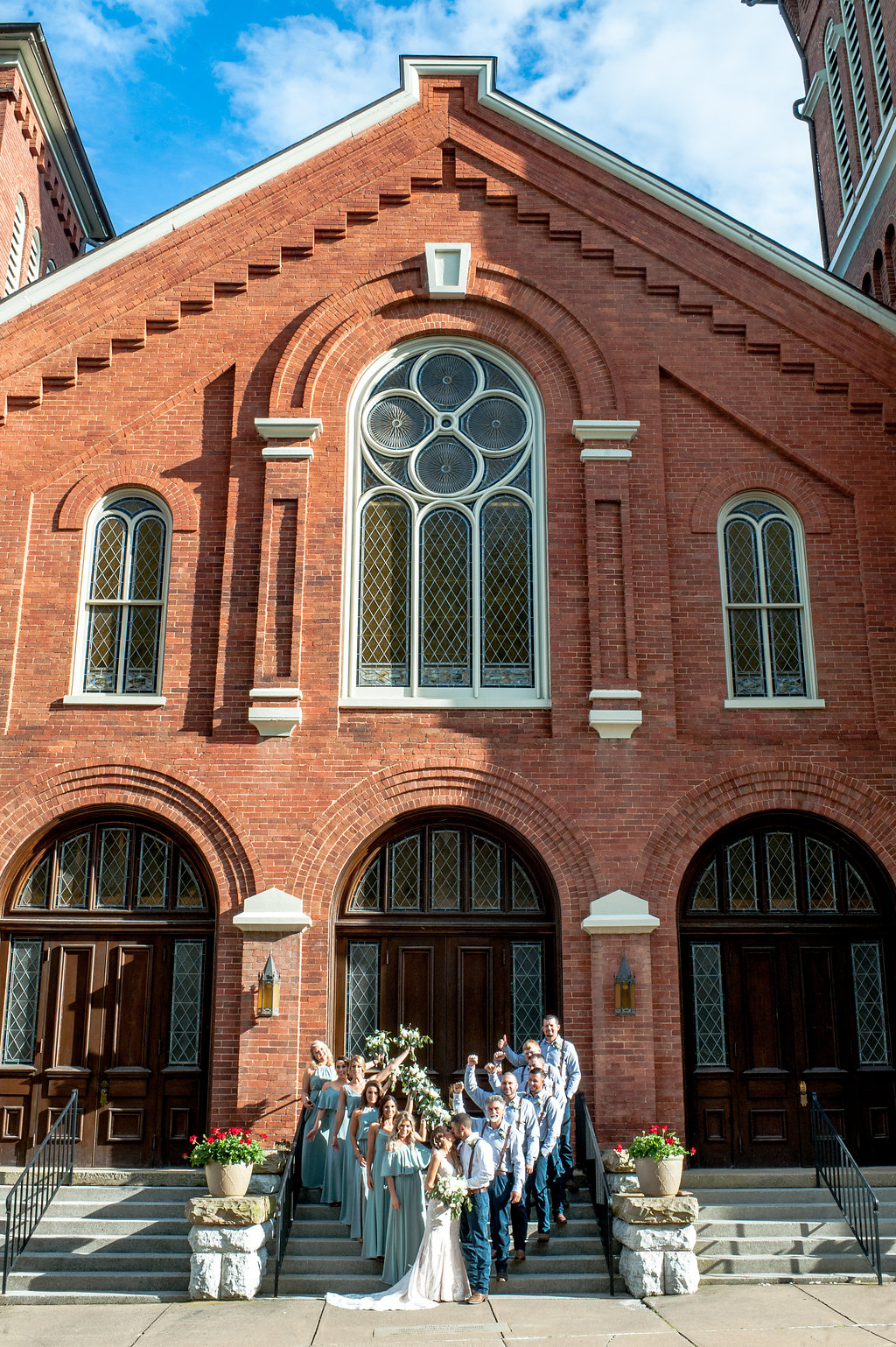 Shortly after, they were man and wife! And can I just say, I love the color scheme they chose! The bridesmaids in mint with bouquets of white and greenery and the groomsmen in white shirts, blue pants, and brown suspenders!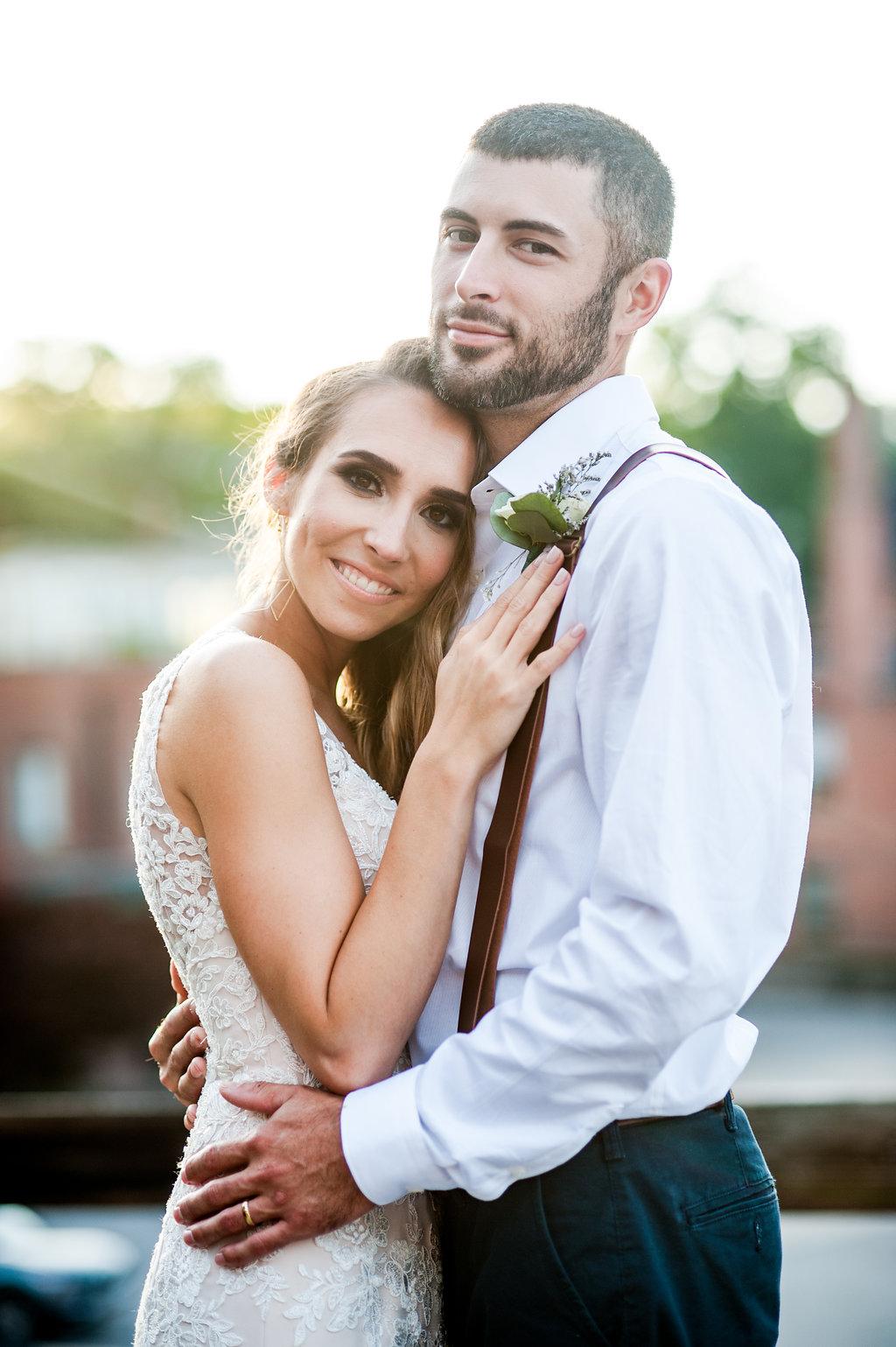 They sure do make a stunning couple!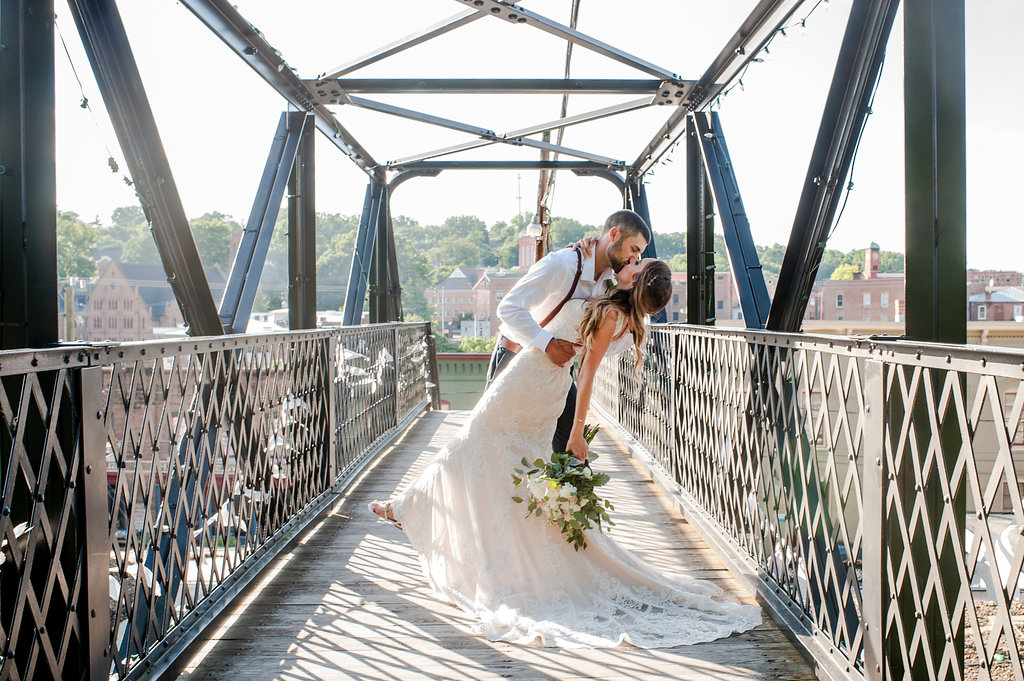 This photo gives me goosebumps! It's almost like they're on top of the world!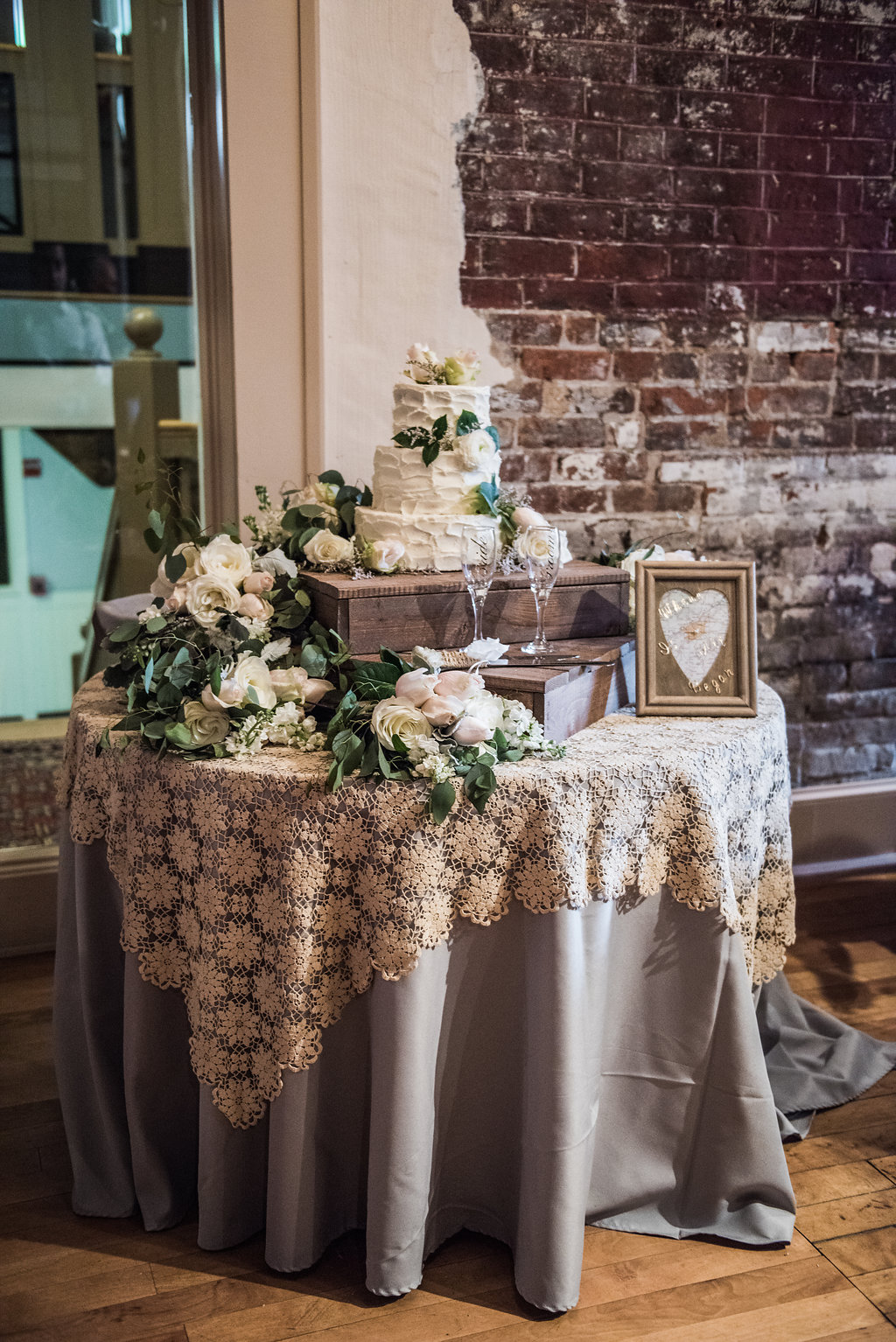 The reception took place at the American Hotel where the couples chosen soft color pallet continued.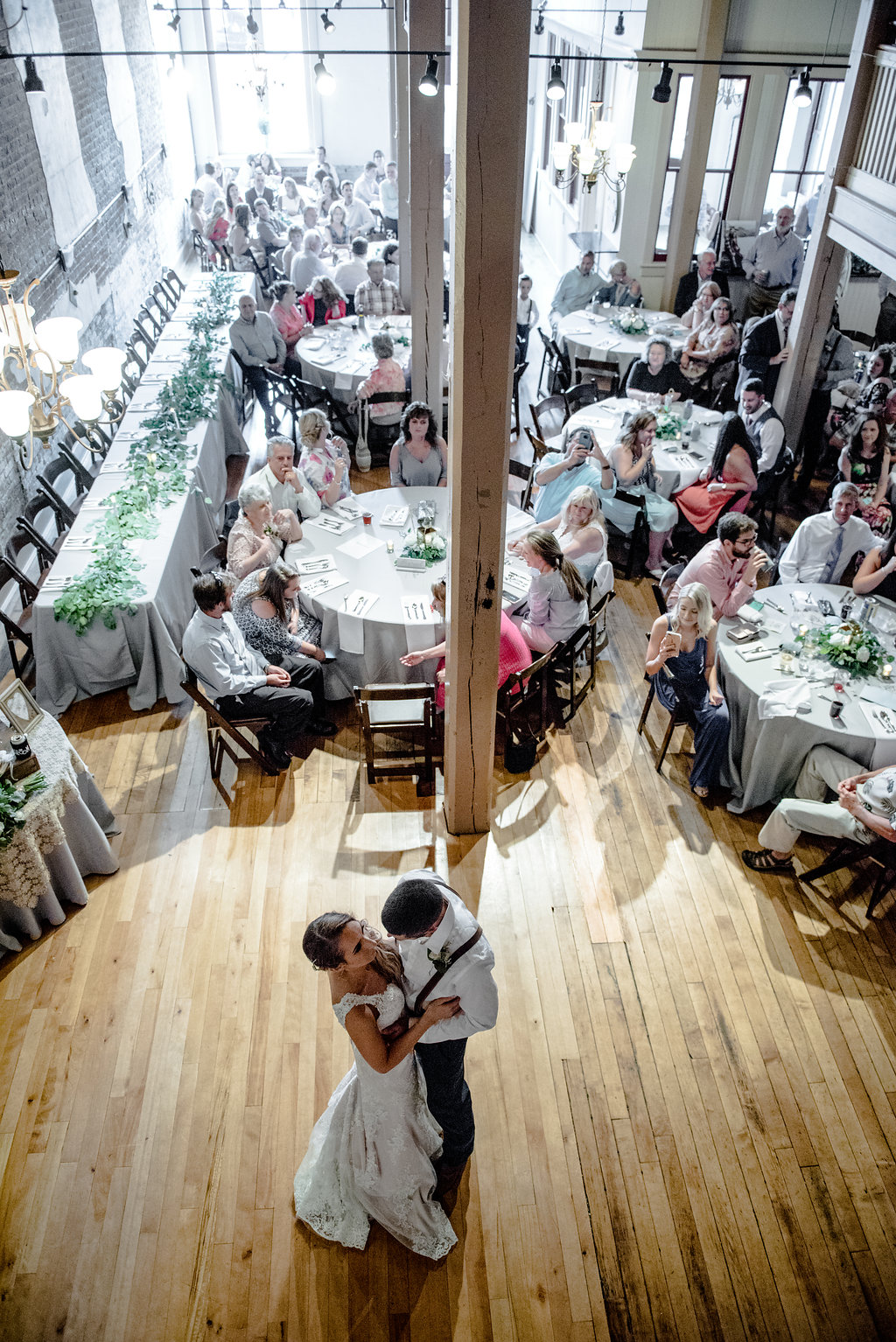 They danced their first dance as man and wife and hardly let go of one another throughout the night.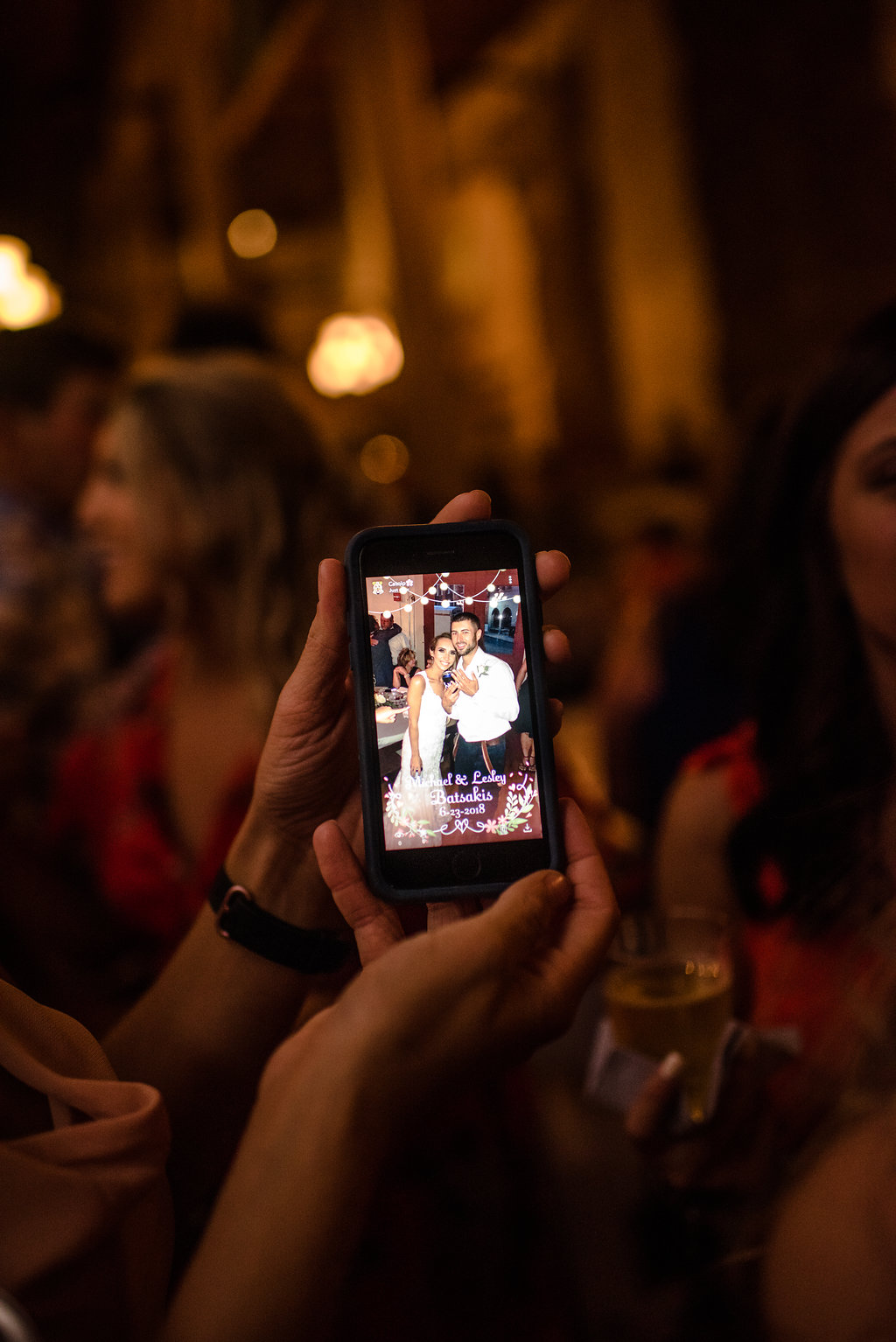 They even had their own Snapchat filter!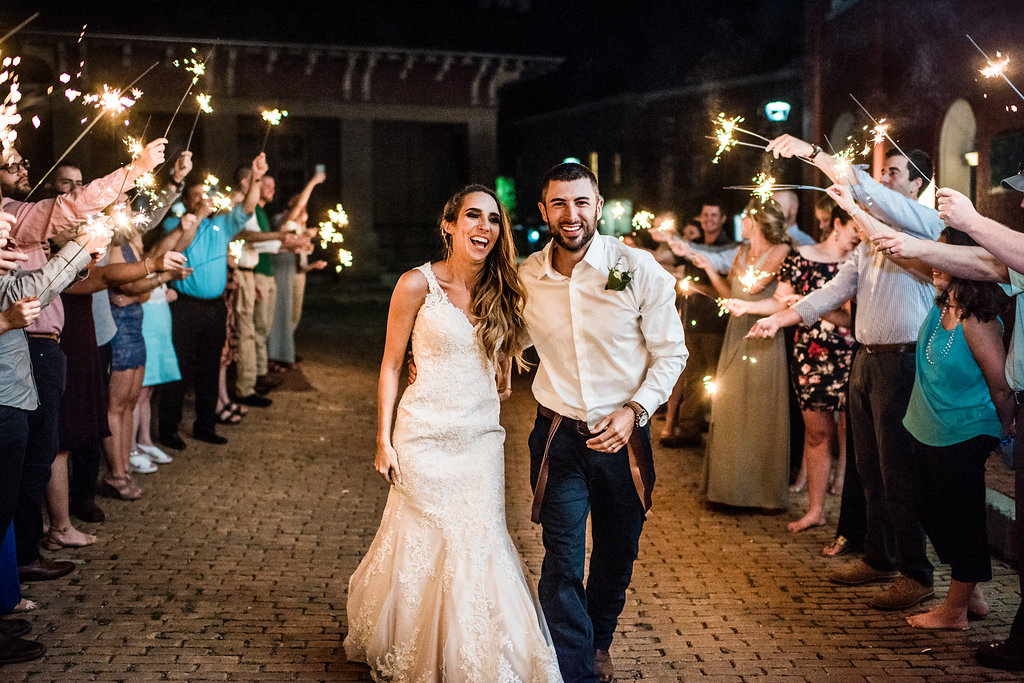 Congratulations Lesley and Michael!
Photos by Molly Hagan Photography
Want to be featured on this weekly online blog? Just email us! Want to be featured in our printed magazine? Just email us! **Being on this online blog does not hinder or guarantee a wedding will be in the printed magazine, both are up to the discretion of the publisher, Angeline Frame. If your wedding has been chosen for print, she will reach out to you directly.** Thank you for following Virginia Bride Magazine! Stay tuned for more weddings and the best Bridal Shows in Virginia!