Virginia Bride features weddings weekly here on the blog. Being featured in the blog does not necessarily mean they are featured in the print magazine.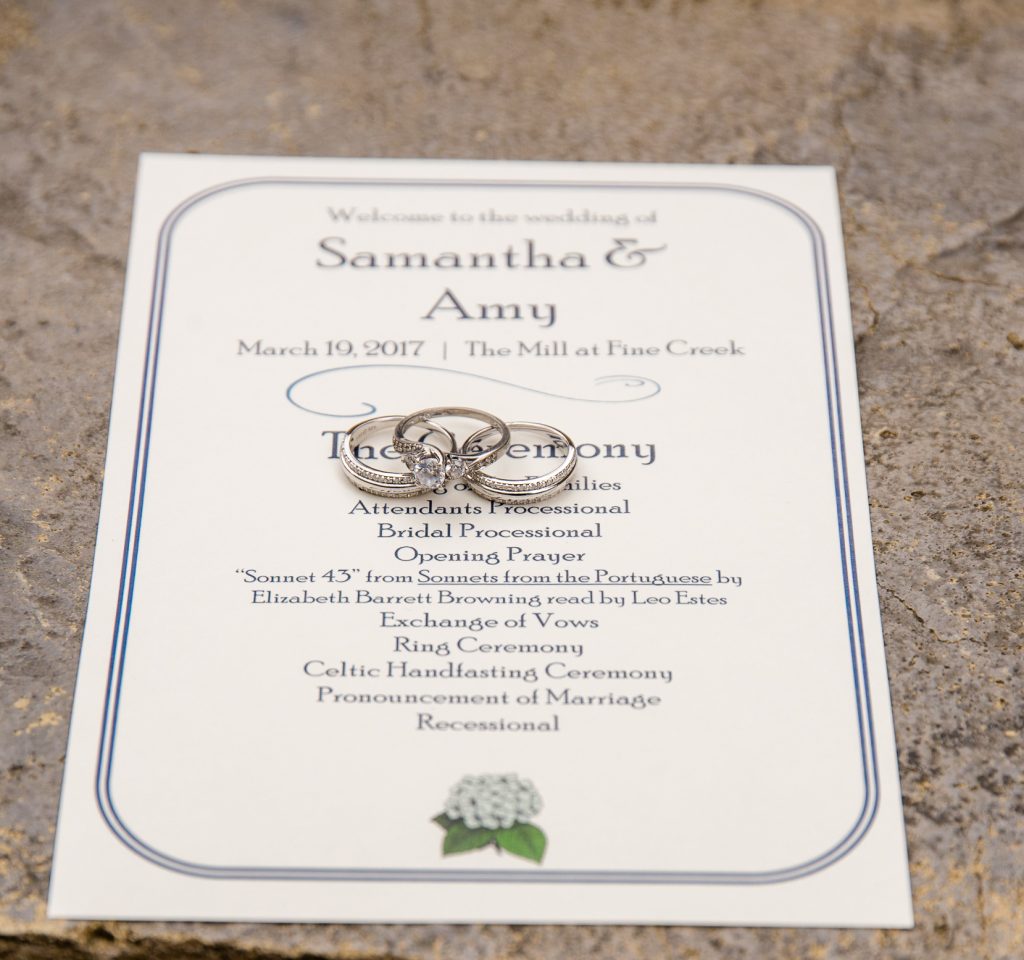 This week's real Virginia weddings tale comes from couple, Sam and Amy, who have shared their story and their life together with Relish – Say I Do Officiant & Photographer over the years, from engagement until now, after their first child.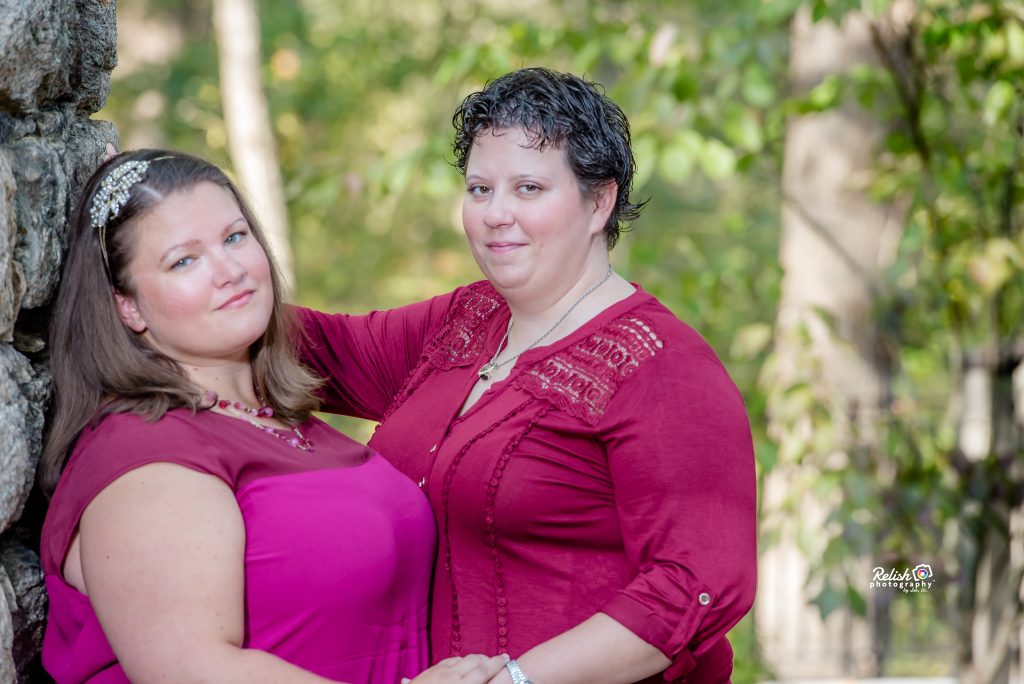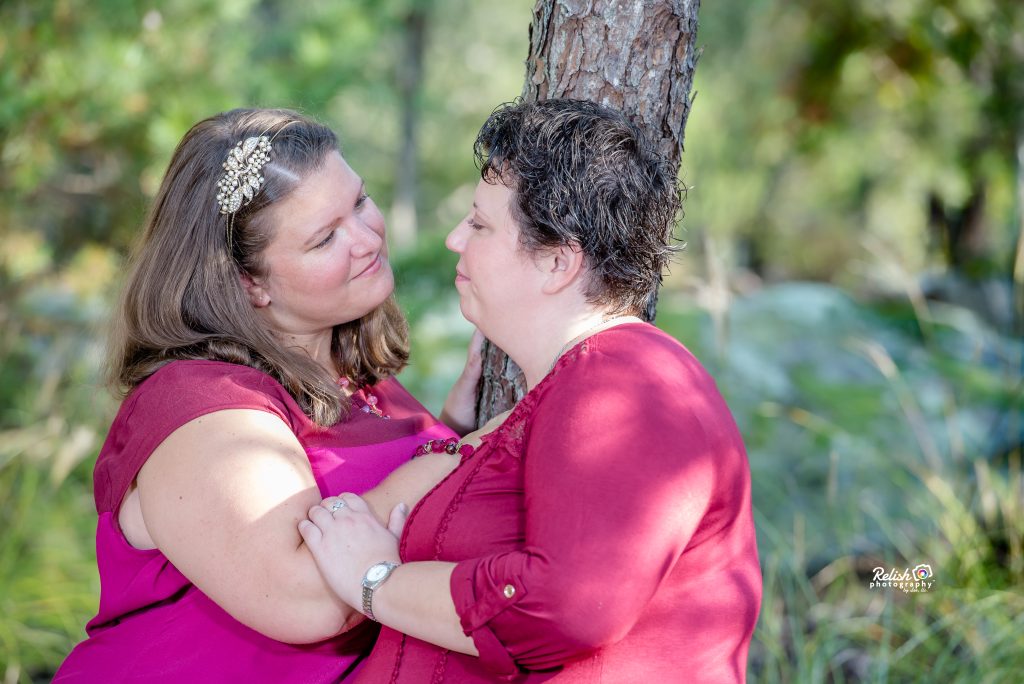 Sam and Amy say, "We met through a mutual friend at a bar. Sam was working as a bartender and Amy was hanging out with friends at a local bar in Midlothian on breaks from college. A mutual friend introduced us and we starting hanging out, casually, at the bar."
They say, "Our first official "date" was an accident (or a well-planned scheme by Sam's best friend). Sam's best friend, Jenna, was in town visiting family for Christmas and Amy happened to meet her earlier in the day at Sam's work. Jenna suggested we all meet up at a local bar later after Sam got off of work. Jenna conveniently stood us up and said she 'didn't feel well' when in reality, she was watching TV with her dad. Jenna definitely saw a spark that we were denying. We ended up talking all night at the bar and realized that we wanted to be more than just friends. So we have our best friend to thank for pushing us in the right direction."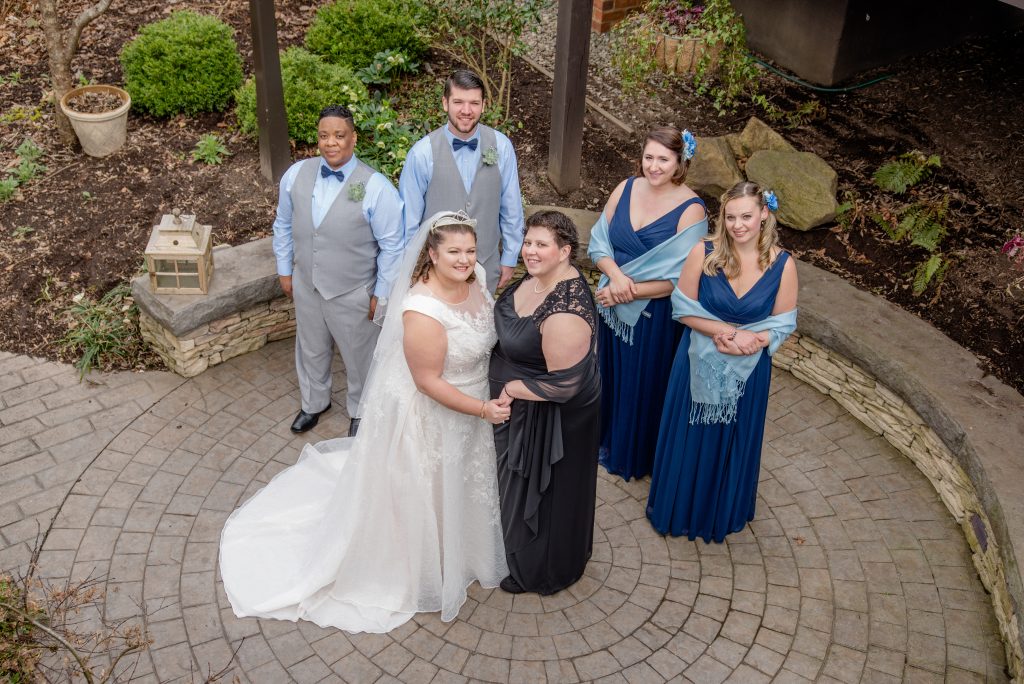 The Scoop
Bride #1: Amy, 33 (27 at the time of wedding), Teacher
Bride#2: Samantha (Sam), 36 (30 at the time of wedding), Operations Manager for Exit First Realty
Wedding date: 3/19/2017
Number of guests: 75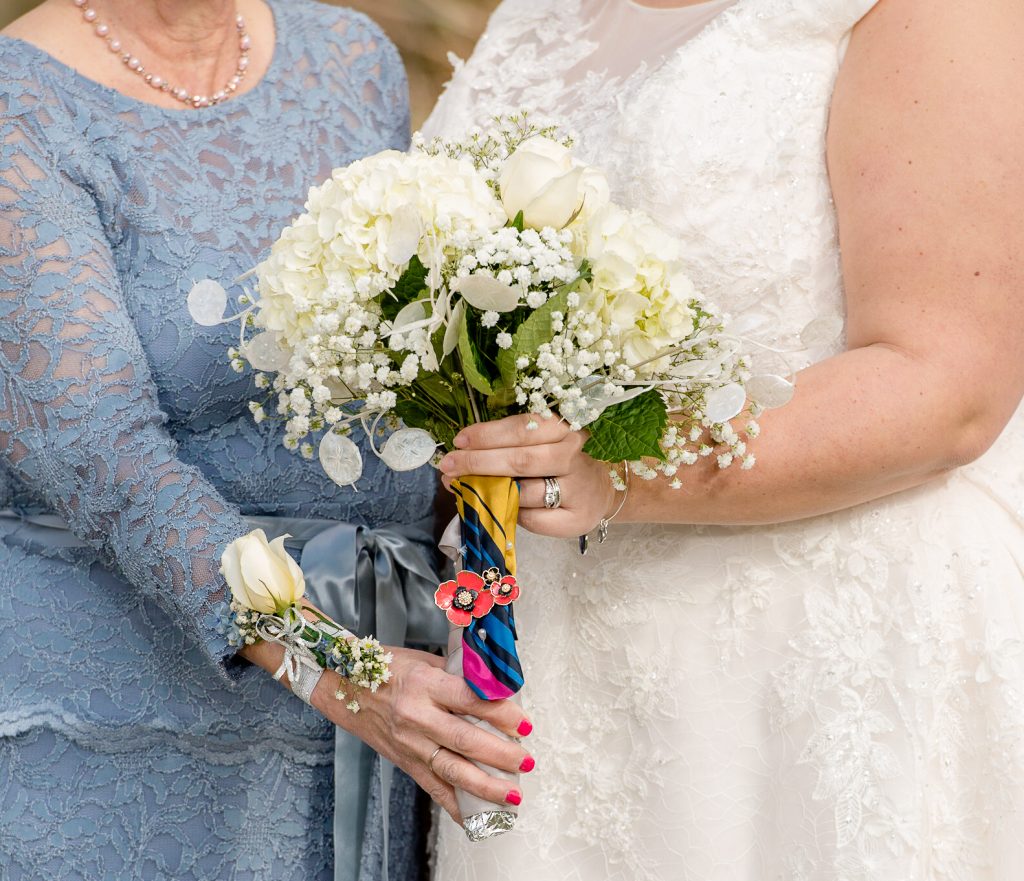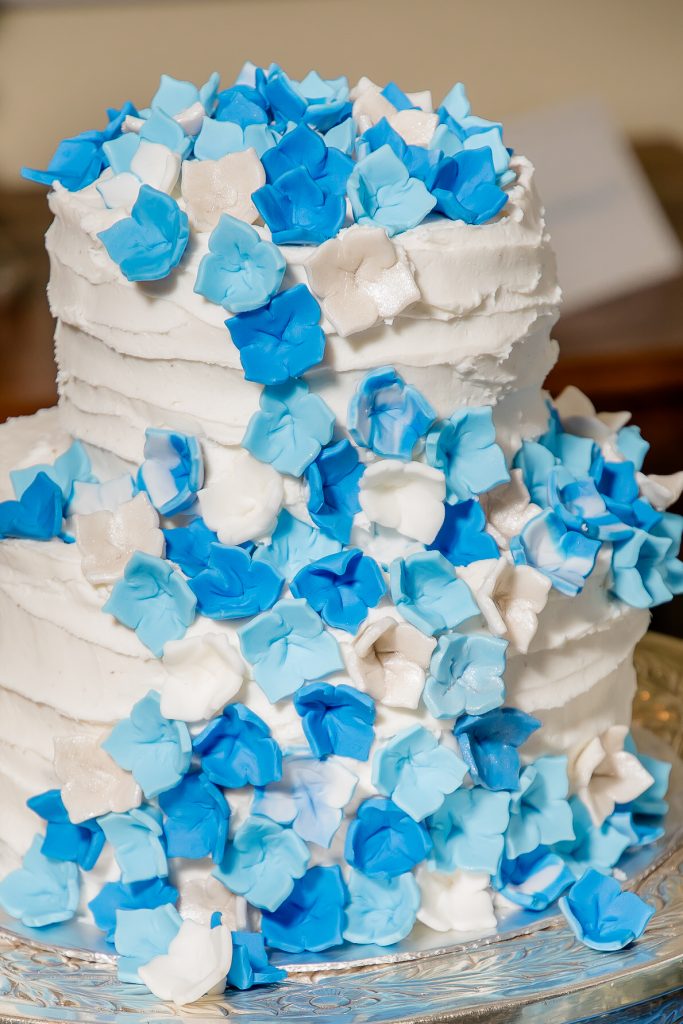 "We made sure to include all of our parents in the ceremony. Sam's mother was our officiant, Amy's father did a reading during the ceremony and we incorporated an Irish Handfasting Ceremony that Sam's father and Amy's mother completed for us. We also had both of our grandmother's in our procession, our niece was our flower girl and Amy's brother was her 'Man of Honor'."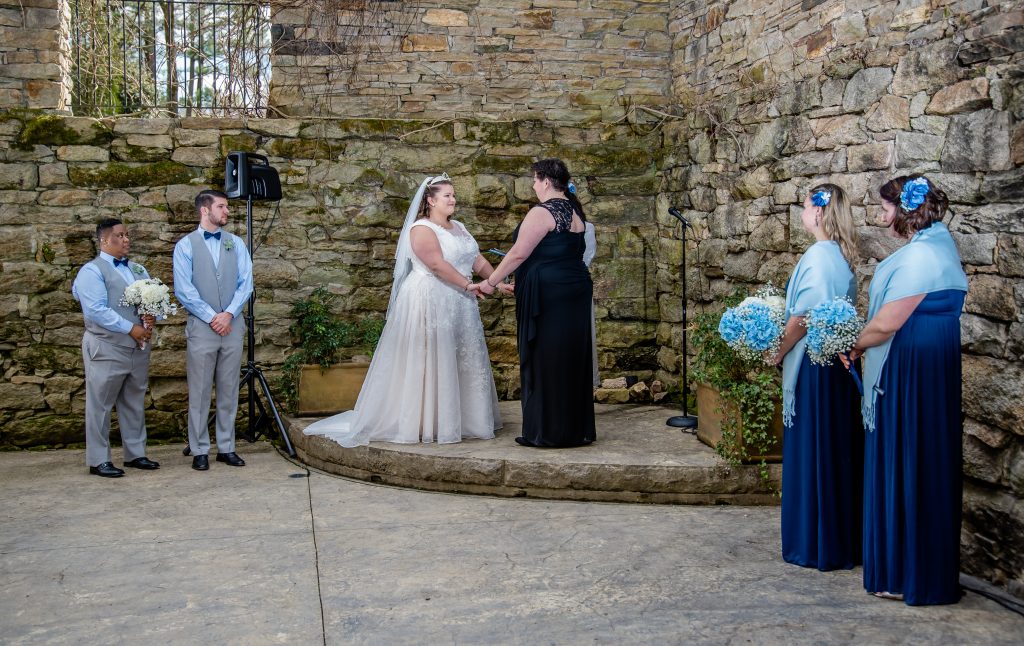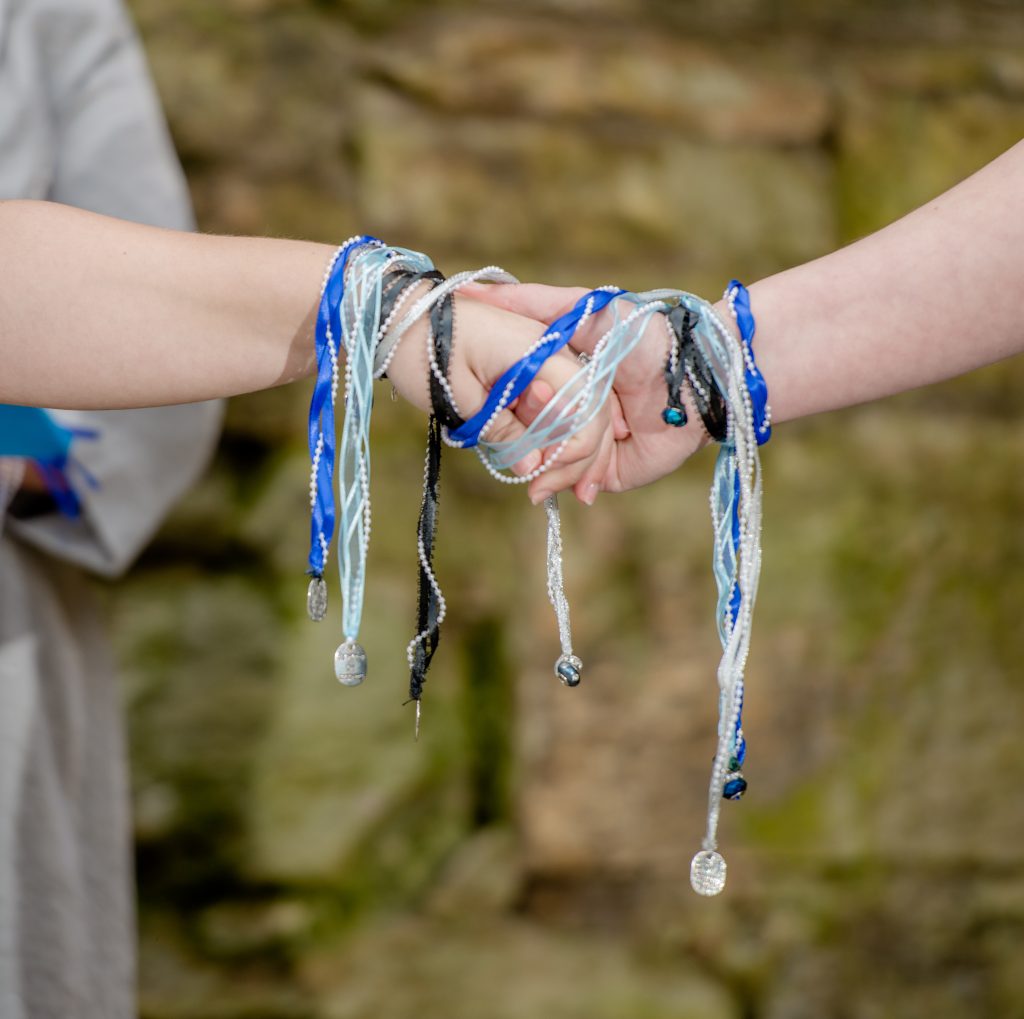 "Amy's dress was a blush color with applique flowers that were an homage to her late grandfather; he was always gardening and even worked for a florist after his retirement from the business world. Amy struggled with her grandfather not being with her on her wedding day but felt his presence as soon as she tried the dress on. Sam's dress was a black evening dress that suited her perfectly. After trying on numerous dresses in shades of white, she was not feeling comfortable. As soon as she tried on the black dress, everyone in her bridal party knew that was the one. Our wedding day gifts were Alex and Ani bracelets and Amy also wore some of her mother's bracelets for her 'something borrowed'."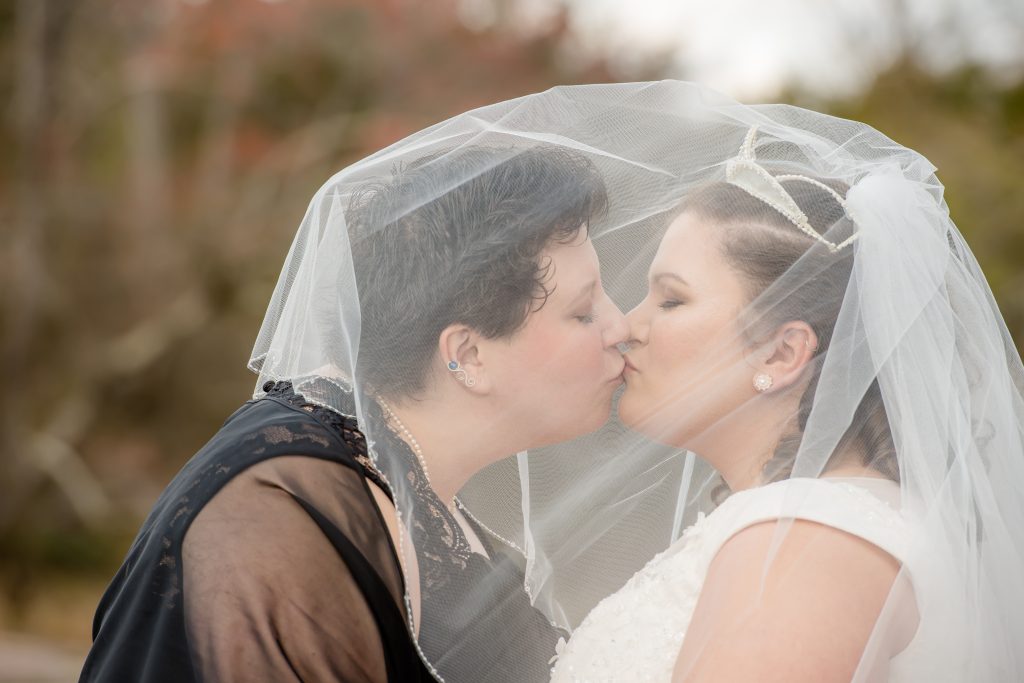 "The bridesmaid dresses were marine blue colored, from David's Bridal. Both of the bridesmaids were able to pick their own dress style as long as they were the same length and material. Their light blue Pashmina shawls were gifts from the brides."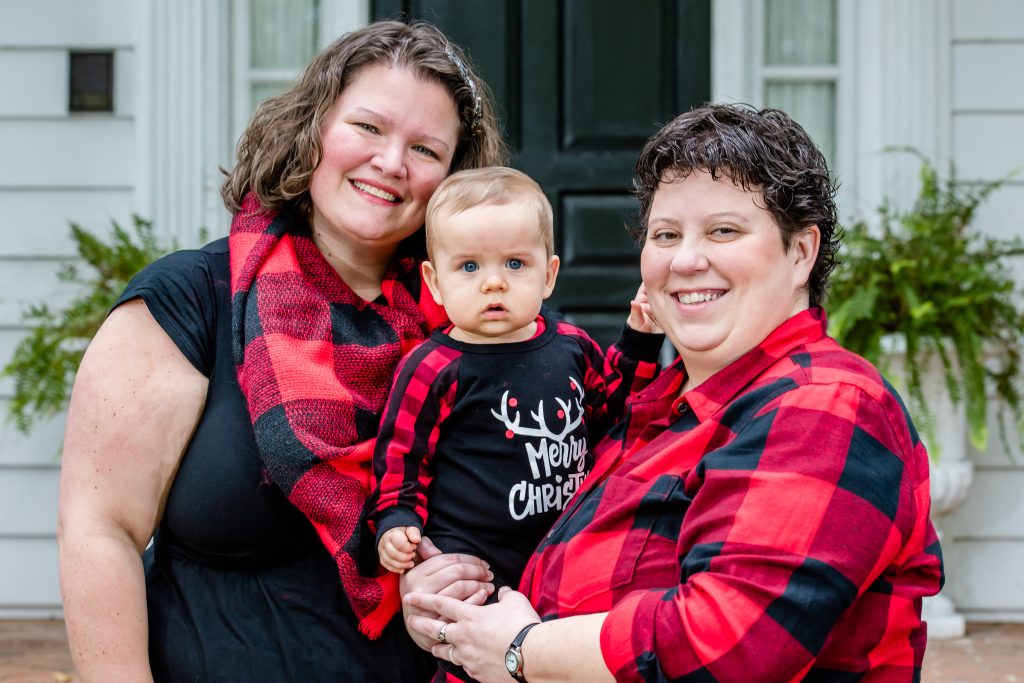 "Amy is a big fan of blue and silver. We also got married on the last day of winter. We were able to incorporate lots of shades of blue in our decor and florals as well as the linens from our venue.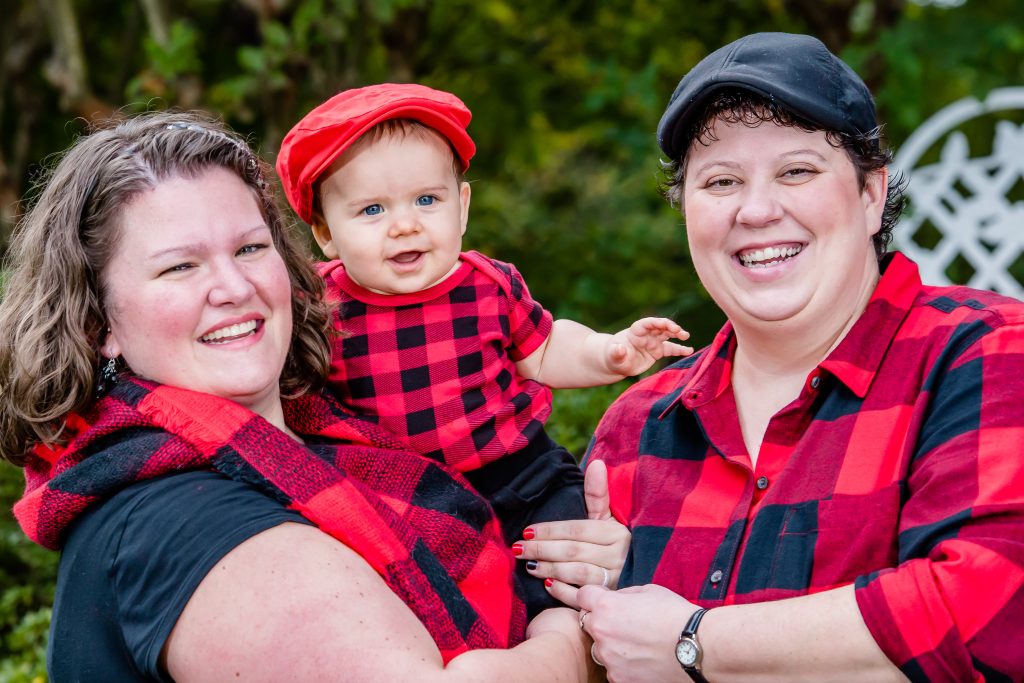 We chose The Mill at Fine Creek as our venue because they were private and quiet (at the time, the brewery and the guest cottages and provision store were still being built and were not open). We also decided on The Mill because Sam really wanted an outdoor wedding but Amy did not want to have a tent as a backup option. The Mill offered an indoor ceremony as soon as 2 hours before start time and they would take care of everything. We also enjoyed having the tables, chairs, linens, dishware…. all of the typical rental items, included with the venue. The Mill at Fine Creek also have an incredible culinary team that worked with us to create a custom menu within our budget. They even made a same-day allergen meal for an unexpected issue with one of our bridal party members."
"We want to brag about our coordinator and friend Crissy. Crissy is a family friend of Amy's parents. Crissy has always considered Amy the daughter she never had and offered to help with our day-of coordination. She was able to keep everything moving smoothly and on-time. Amy even stayed cool and calm throughout the day, knowing that Crissy was in charge."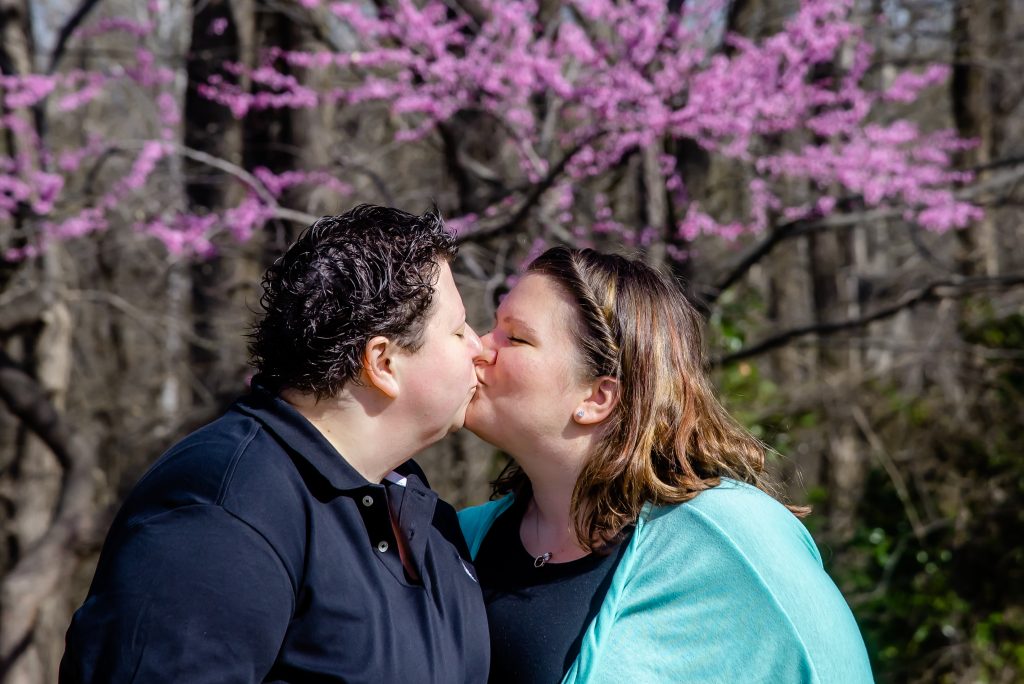 "We wanted to throw a big party to celebrate our love. Amy was the first of her cousins to get married and wanted to set the bar high for the rest of the family. We wanted to focus on good food, booze and great music – everything else was secondary. Some of our guests have told us it was the most fun wedding they've ever been to, even to this day!"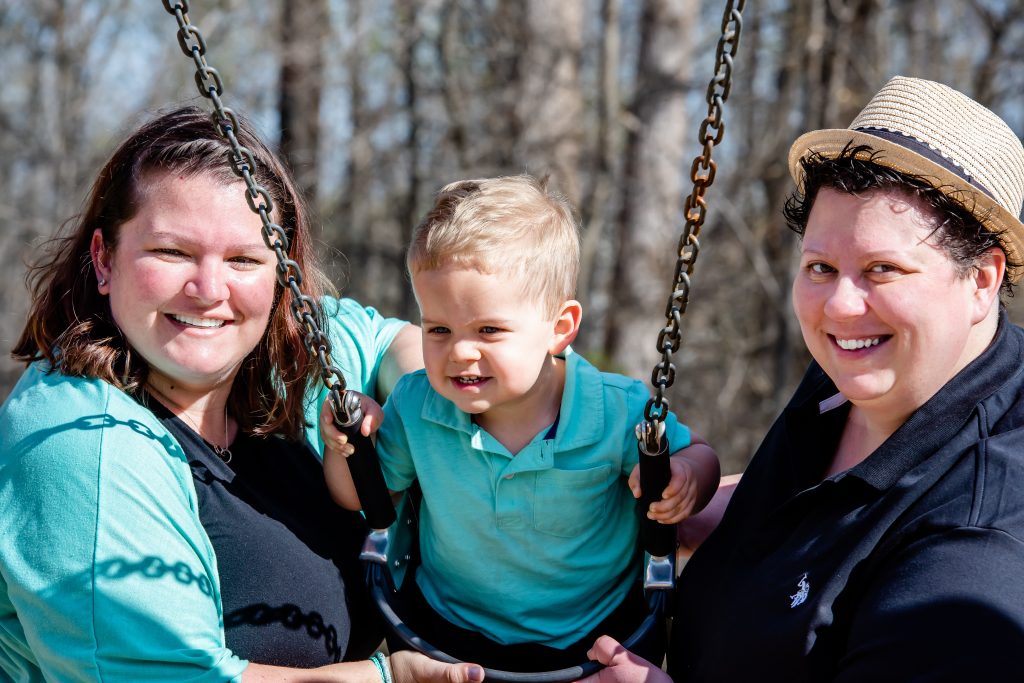 They leave us with this advice: "Figure out what is important to you about your special day, and focus on that. There are a million little things that can take up your time and energy, but they won't always be the most important. Think about the kind of memories you want to have and the kind of experience that will be important to your guests…then focus your time and money on making those aspects perfect. Everything else will fall into place."
Vendors List