This week's Virginia weddings story comes from Alex and Talia, originally from two different "worlds."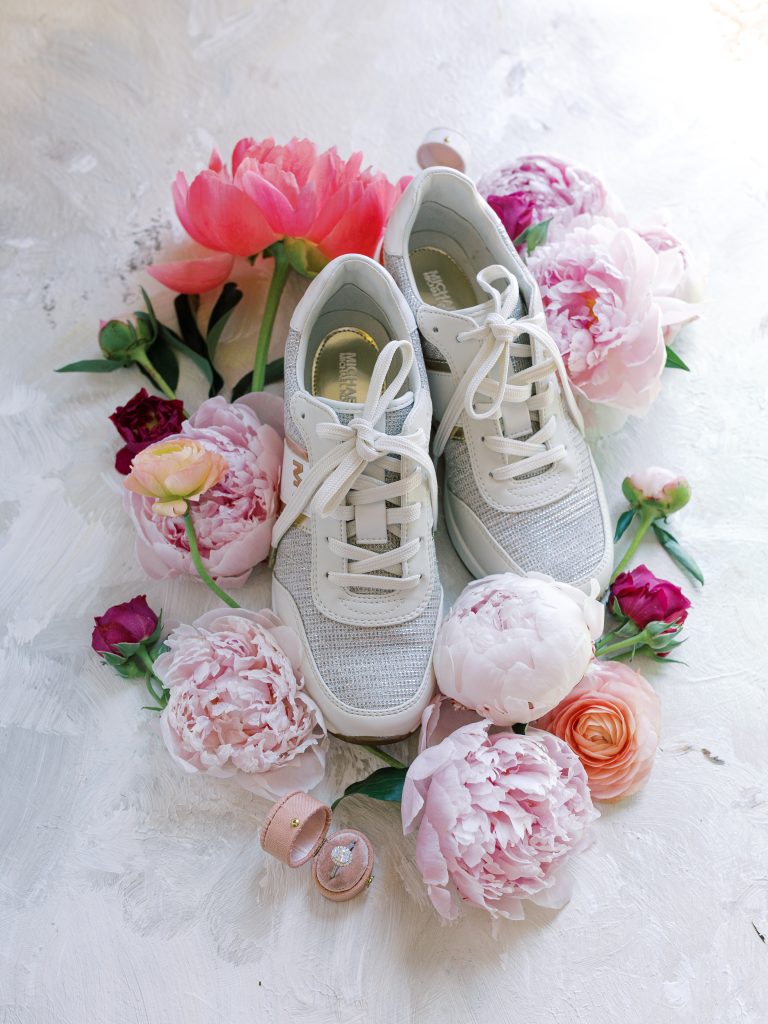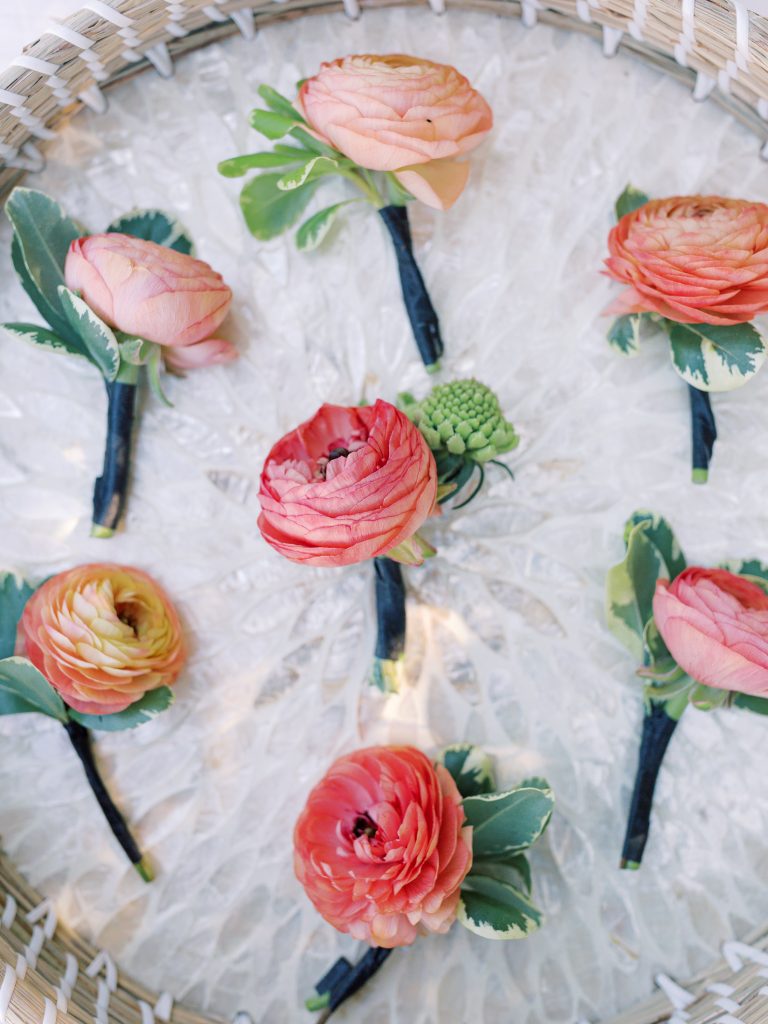 "Alex, born and raised in Key Biscayne Florida, and Talia, born in Argentina and raised in Silver Spring, met on Hinge in March of 2019 and immediately hit it off. After texting back and forth for hours Sunday night, the two decided they didn't want to play games and met the next night at El Chucho in Columbia Heights. They sat on the patio on a warmish March afternoon, engaged in nonstop conversation realizing they had so much in common, like living on the same street in Arlington 8 years prior, but never having the chance to meet until then.
"They barely touched their margaritas and completely lost track of time, which ended up being almost 5 hours later. After Alex walked Talia home, he called his best friend from the Uber and told them he had found his person. The next day Alex sent an orchid to Talia's office, with a note asking her out that next Thursday. He became known in the office affectionately as 'Orchid Man'."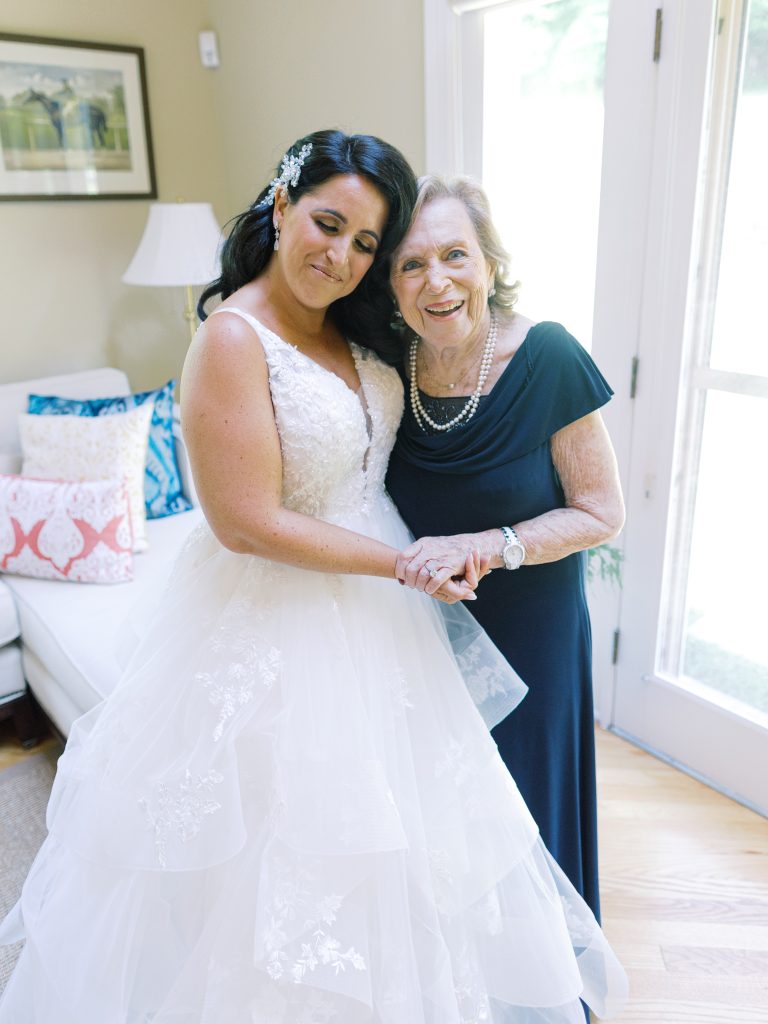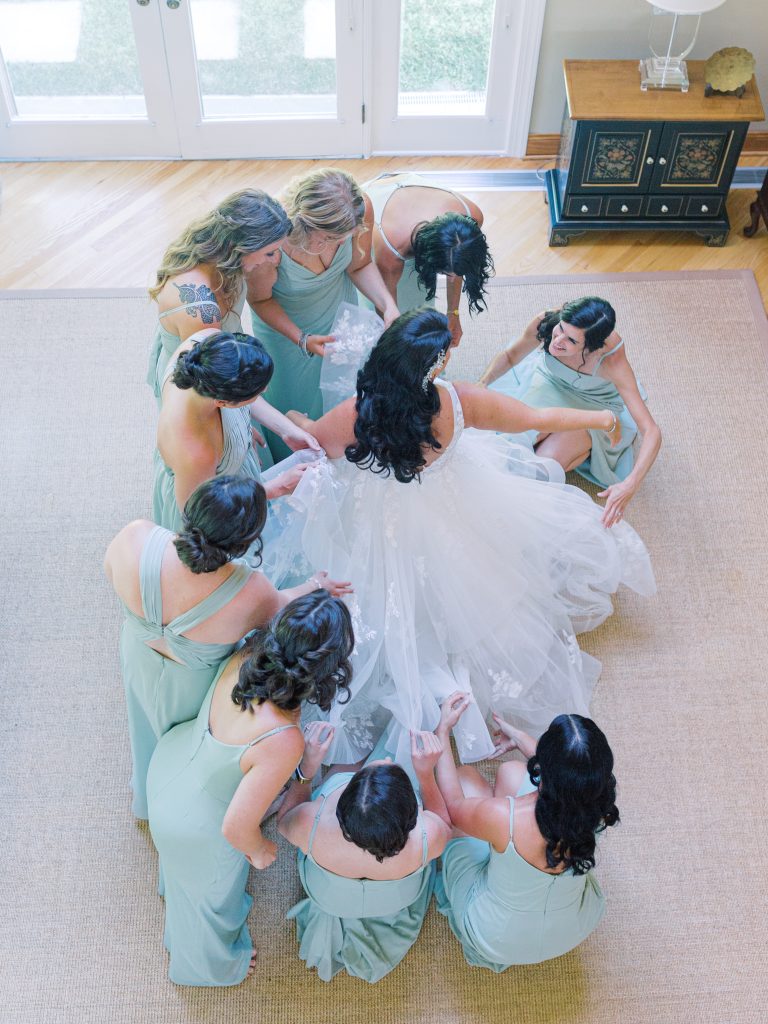 "After a year of dating, the pandemic hit. They moved out to Alex's family's farmhouse in Baltimore County. What they thought would last only a few weeks, ended up being several months, and one blue eyed sheep-a-doodle puppy later, the couple decided that the farm would be the perfect location for their wedding, though they wouldn't get engaged until May of 2021. Having it there allowed them the freedom to incorporate all their fun cultural and religious traditions."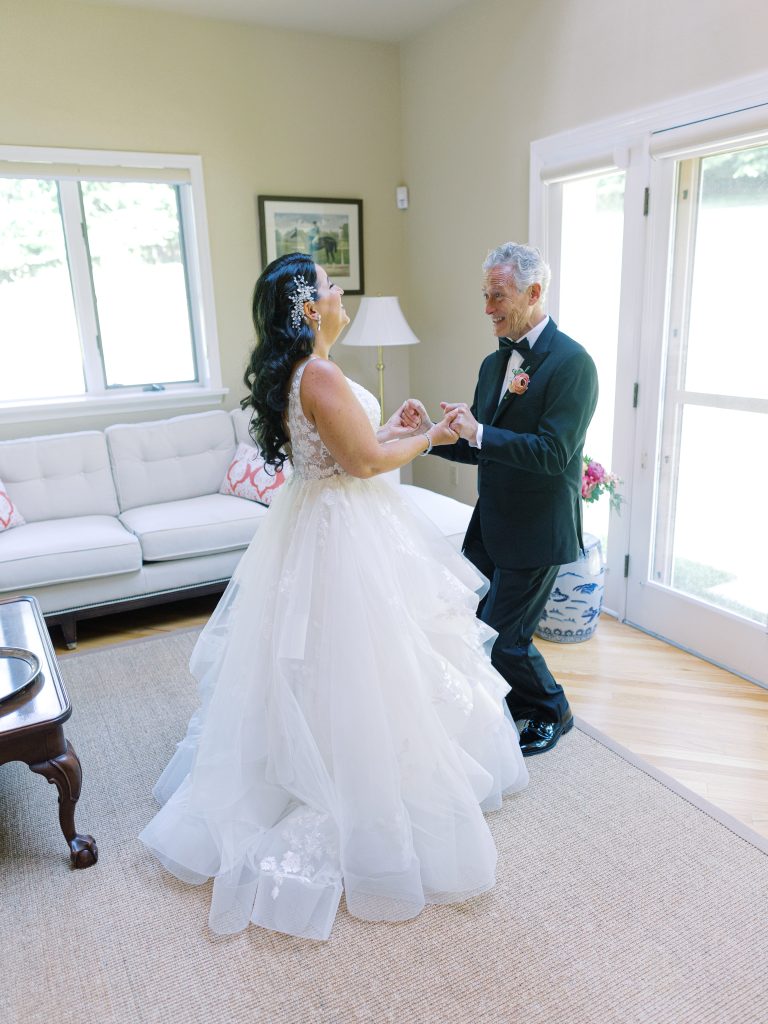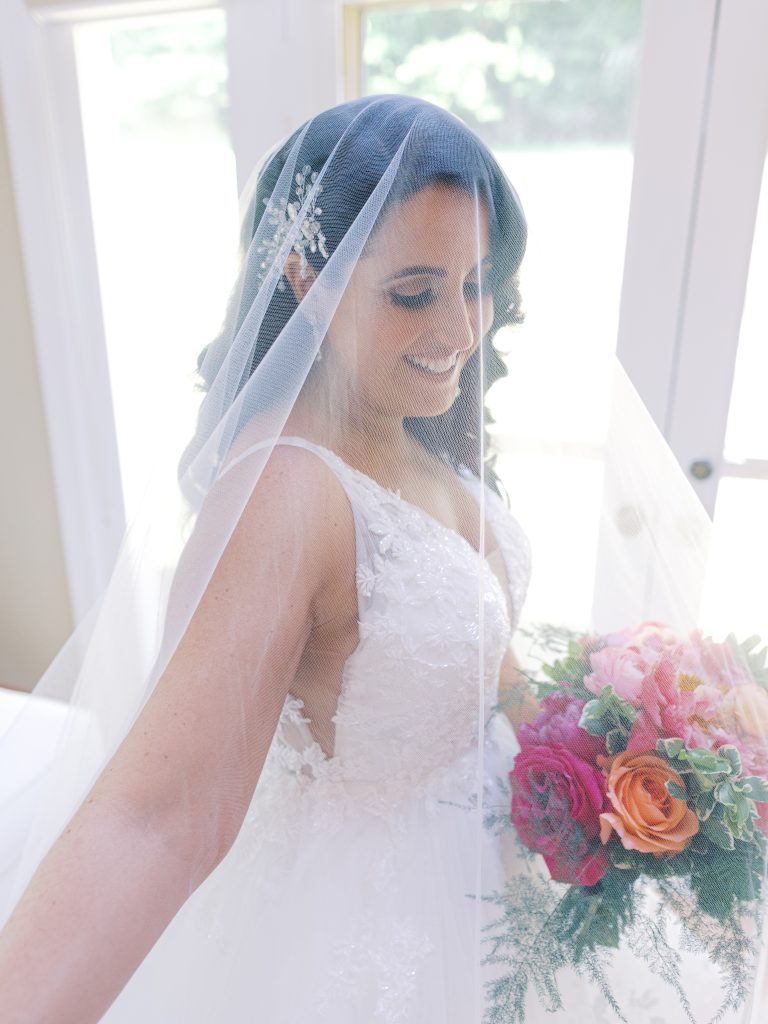 The Scoop
Bride: Talia, 33, Program Manager, Panagora Group
Groom: Alex, 31, Lead Media Relations Manager, AT&T
Wedding date: 7/3/2022
Number of guests: 250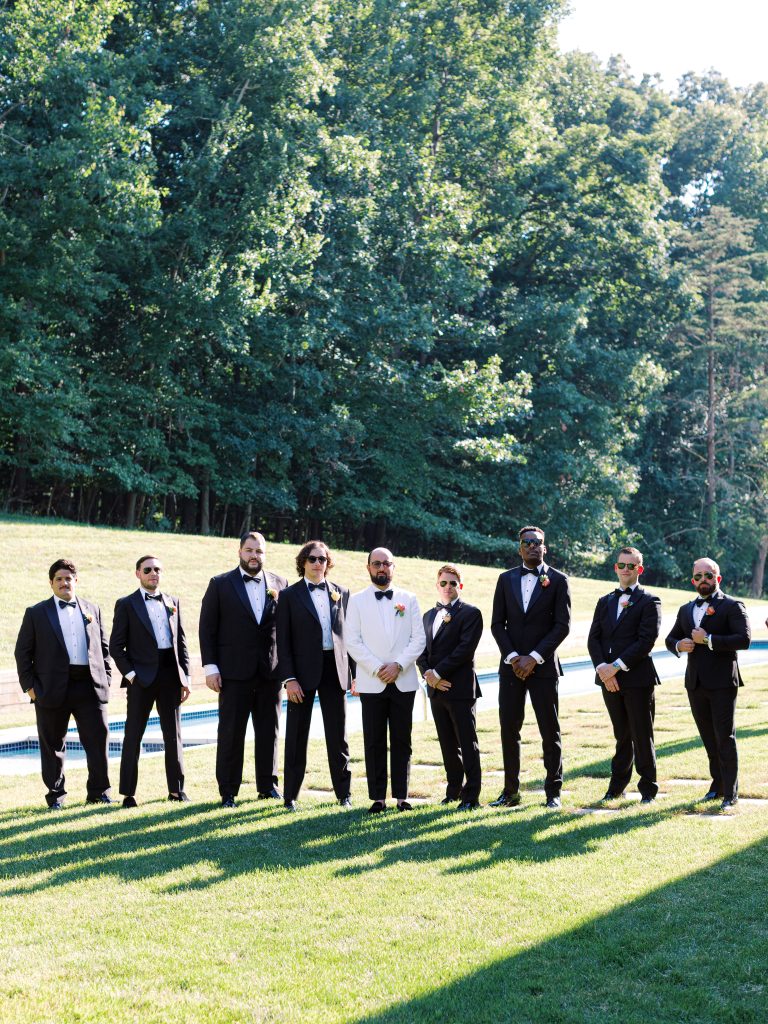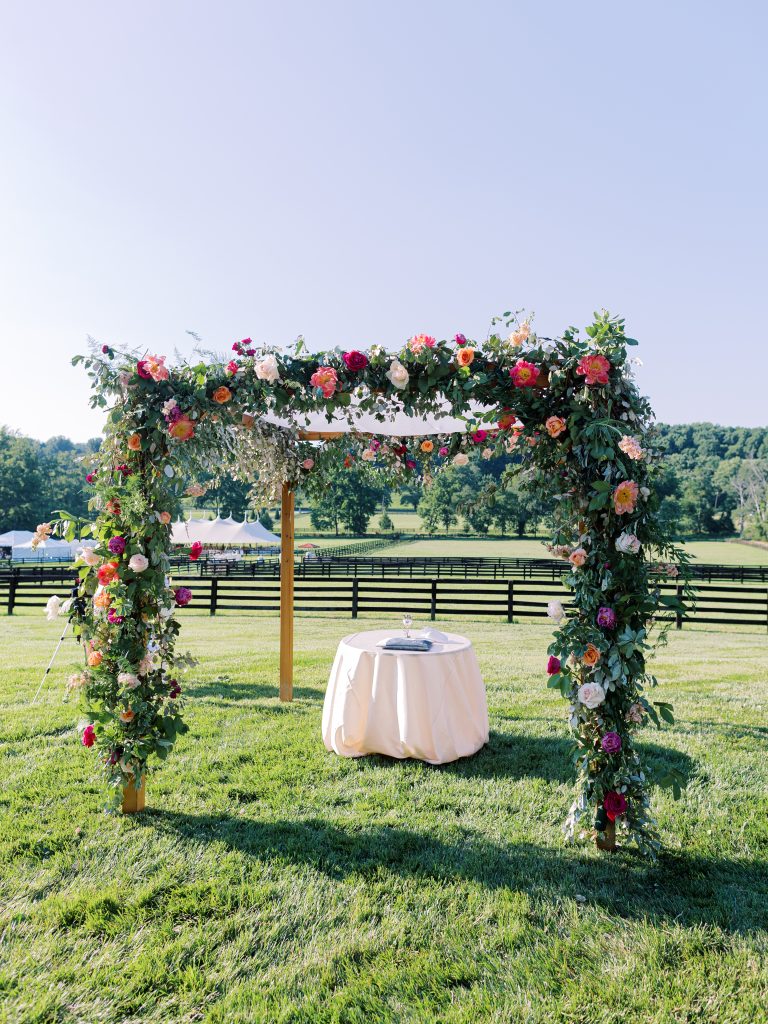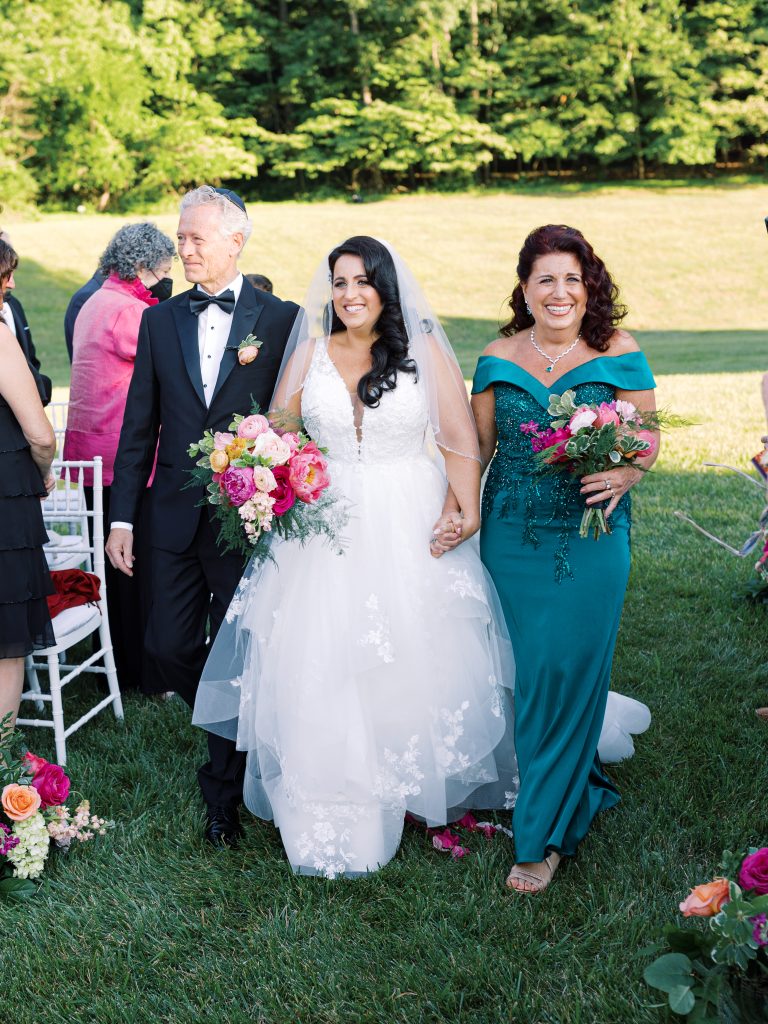 Talia wore a white A-line layered dress with a plunging V-neck. As soon as Talia tried on this dress, she knew it was perfect, being able to dance in the dress all night was an absolute must. Alex had a custom white dinner jacket for the ceremony and a black tux for the reception with personalized message for the bride stitched into the collar.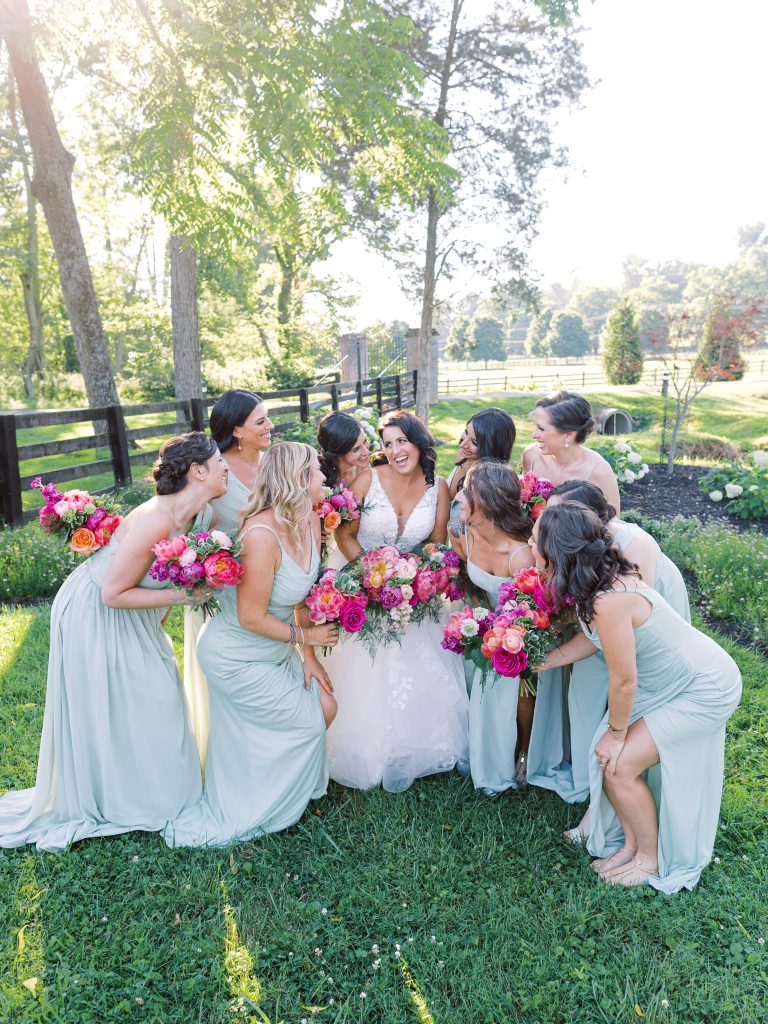 "The bridesmaids dresses were in dusty safe from Azazie. "Each bridesmaid was able to choose the style they wanted. It was important to the bride that her bridesmaid felt beautiful and comfortable in a style that fit them best. Alex wanted to have a black tie wedding and we felt that the vibrant pop of color from the flowers was the right balance between all the natural elements that you have when you get married in an outdoor farm wedding."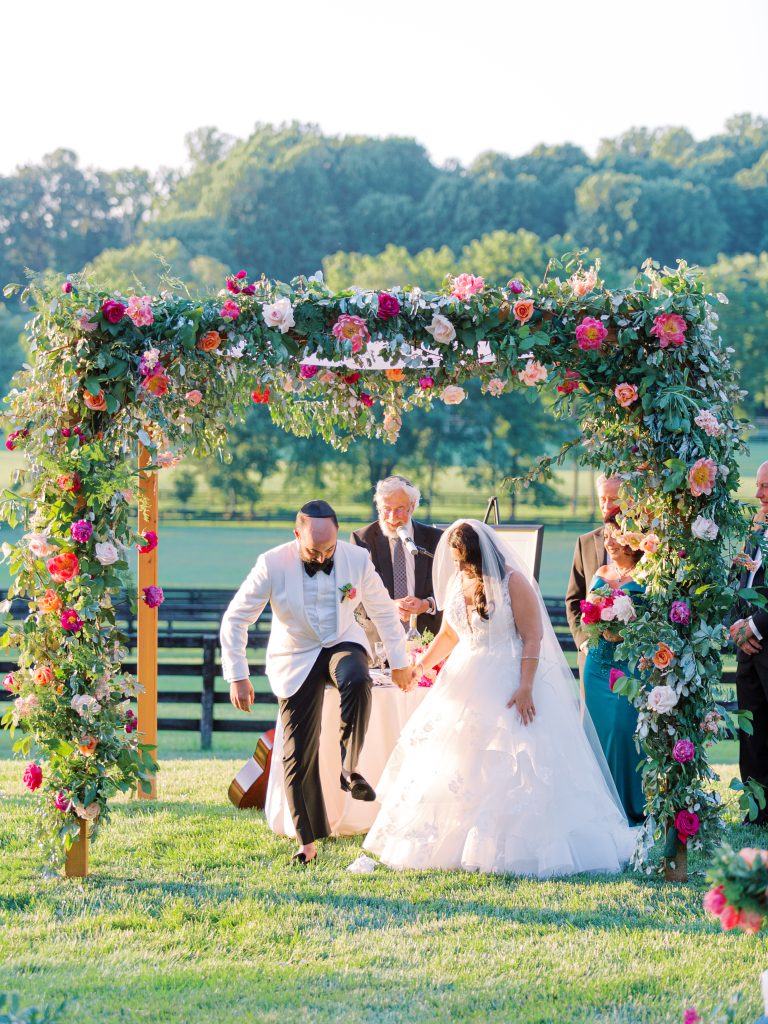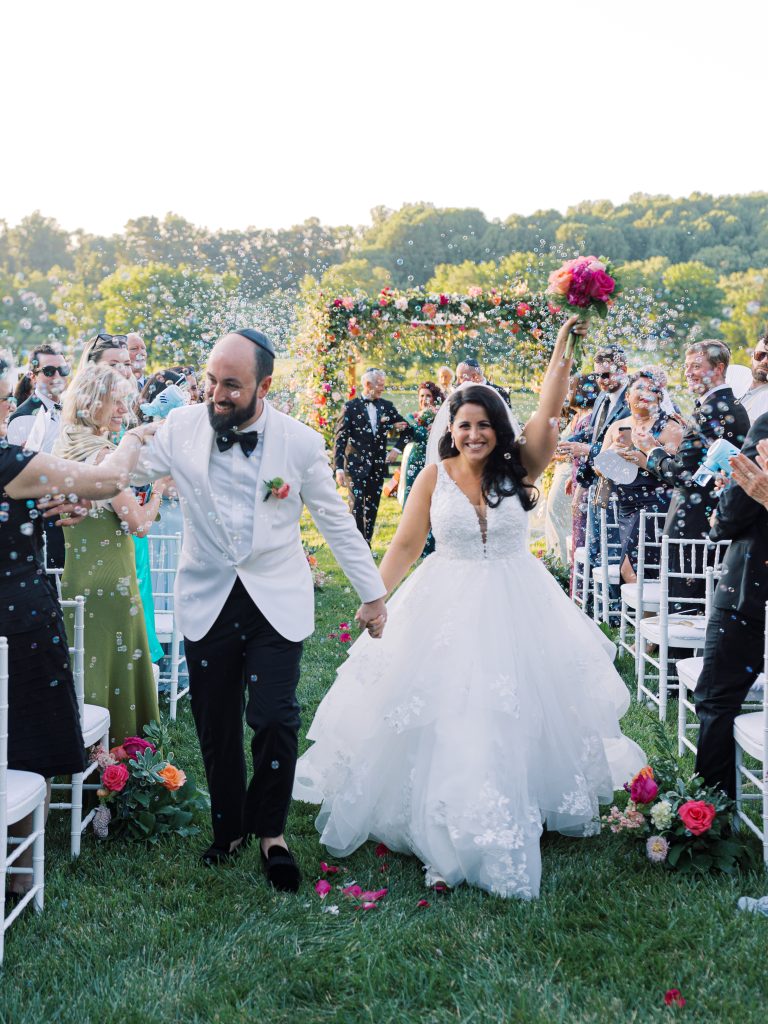 "Alex built their chuppah, while Talia got her mom, a professional artist, to incorporate orchids into their hand-painted ketubah. They had Latin and Jewish music all night long, an hora loca (which is a carnival-style hour-long dance party with an 8 ft LED robot and Samba dancers), they had a local Black-owned ice cream truck, and went out with a bang, celebrating the 4th of July weekend with a firework show.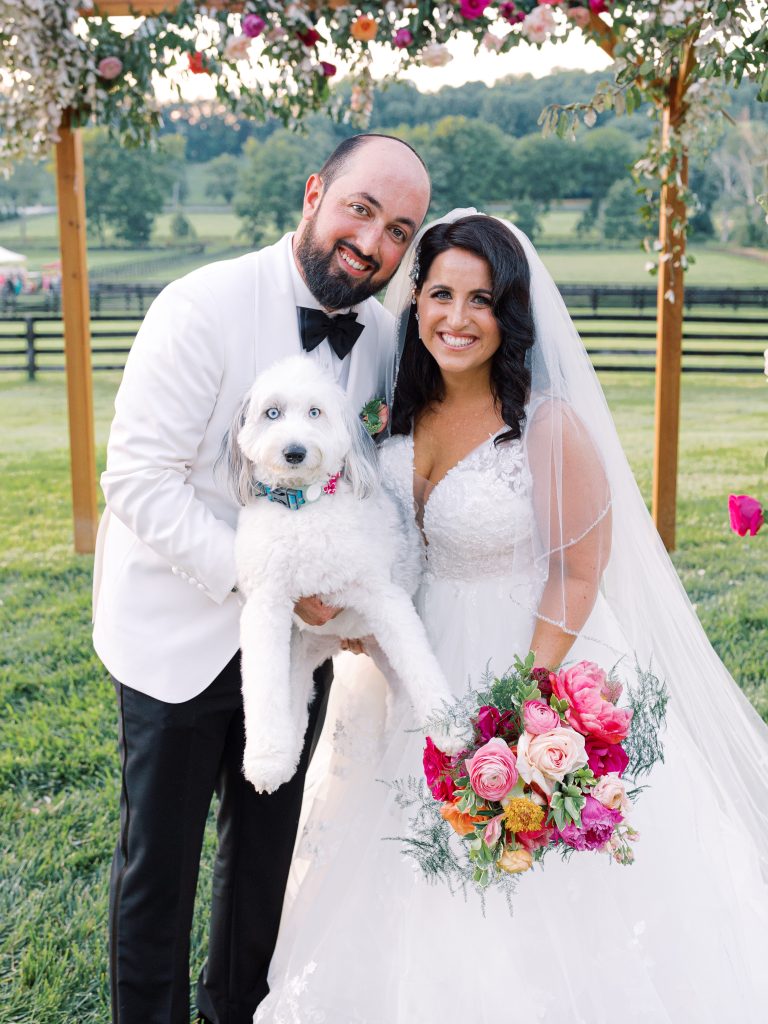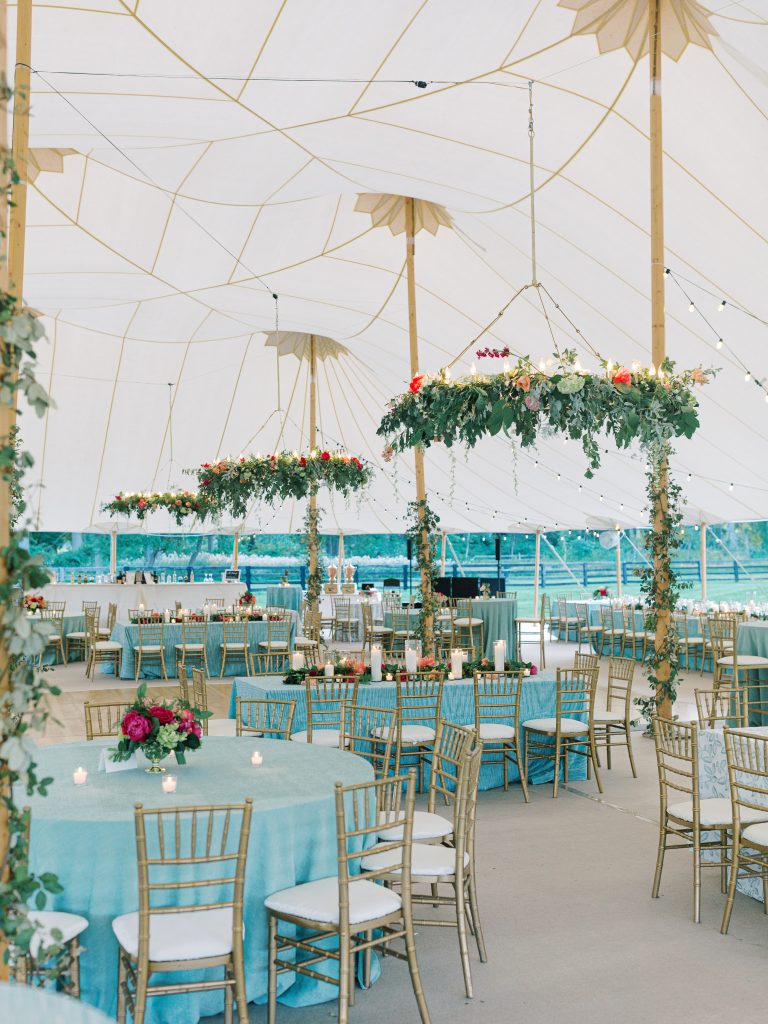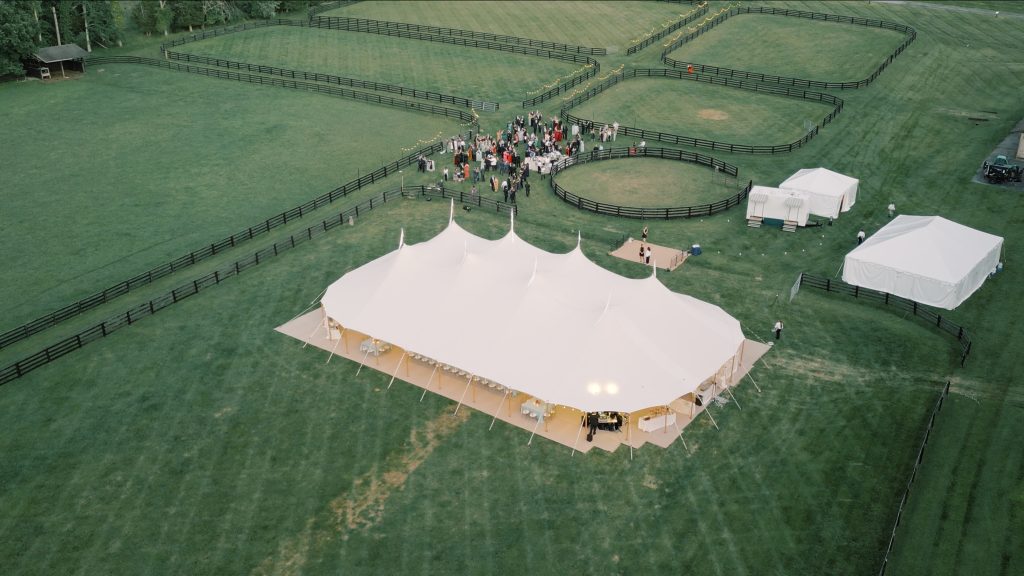 "It was a night to remember, ending with guests and parents jumping into the pool. We are fortunate to have found our soulmates (or B'Sheret in Hebrew) in each other and to have all our friends and family who flew in from 8 different countries and many others from outside the DMV area, to celebrate our love in such a personal and unique way to us."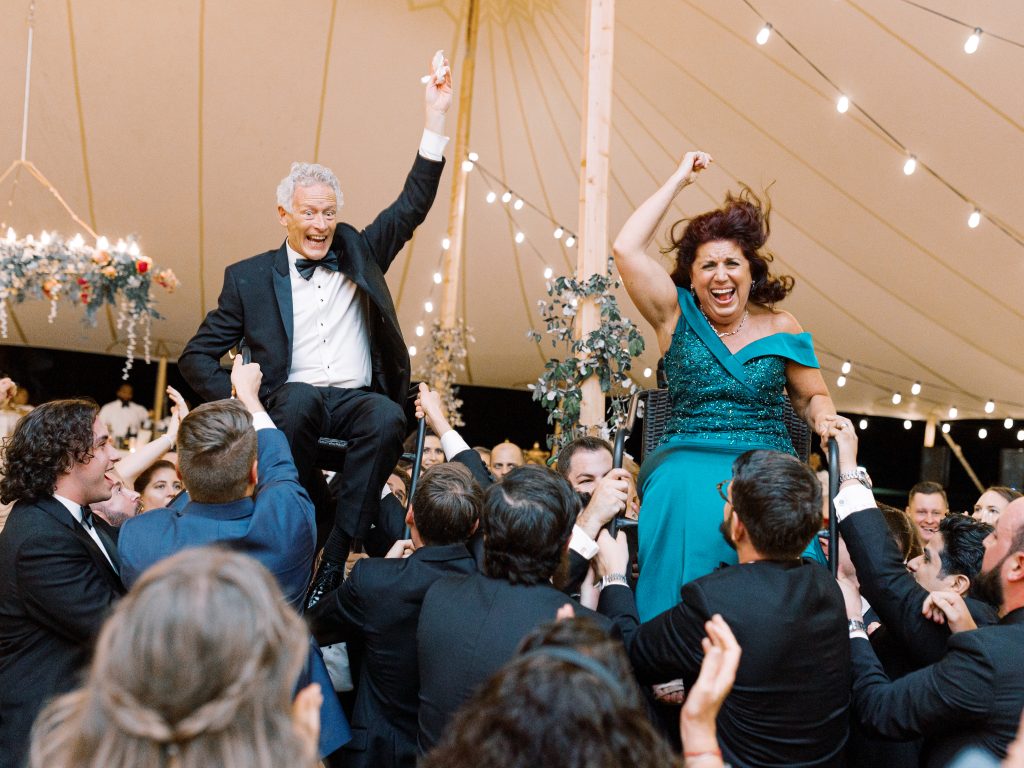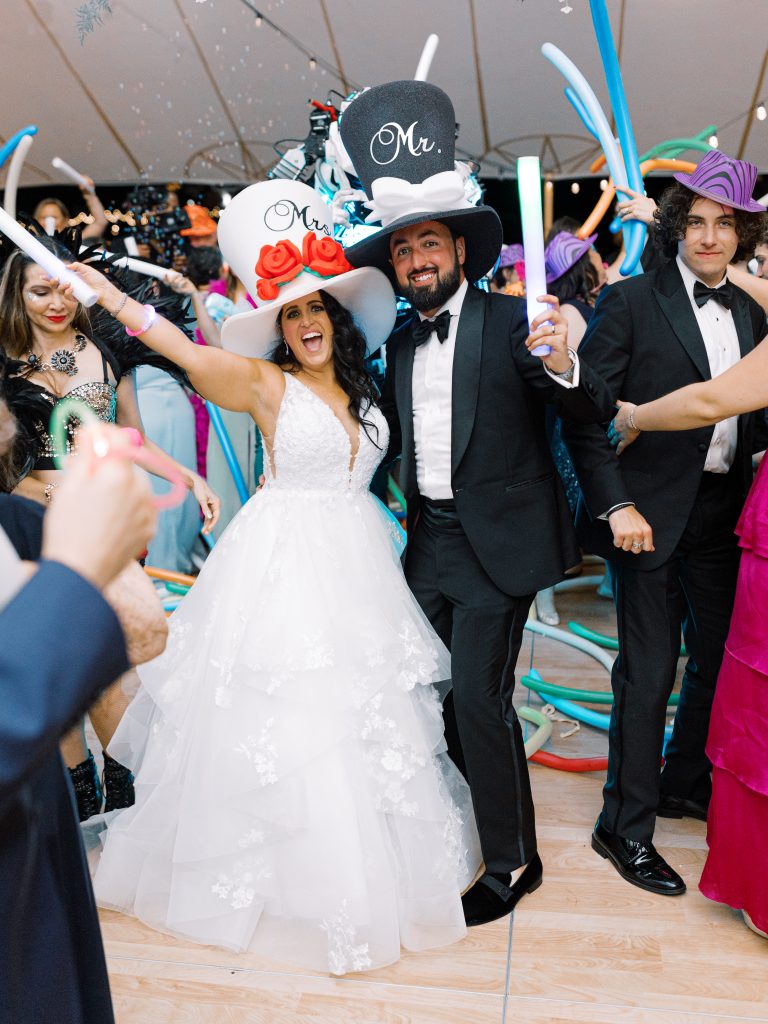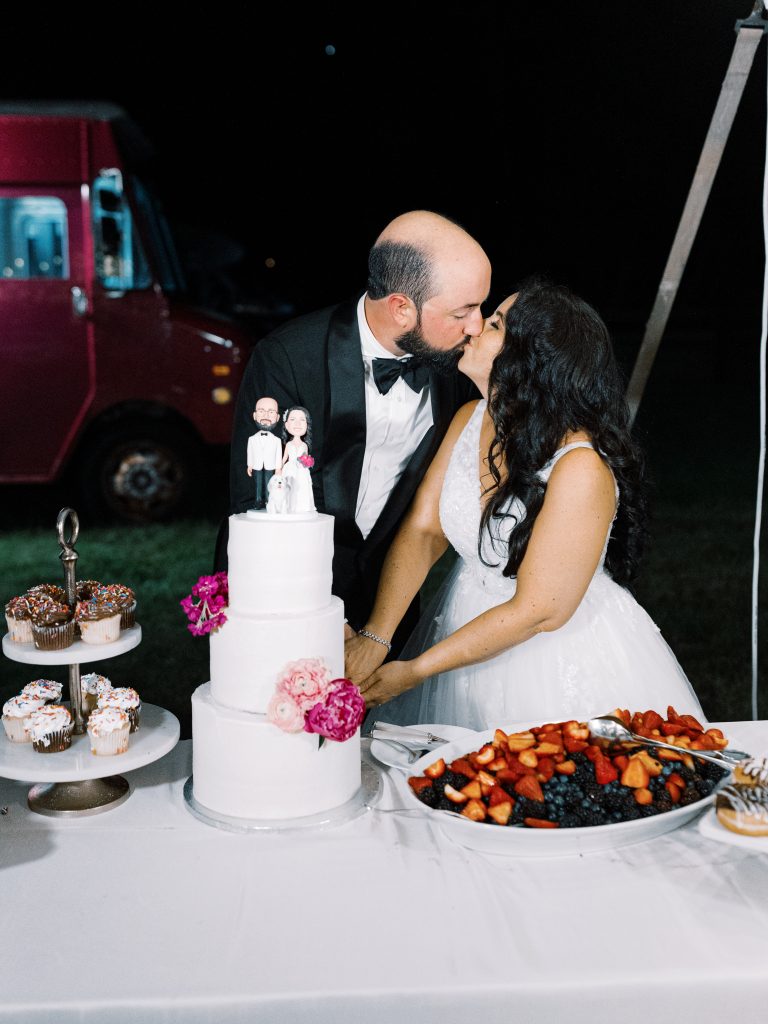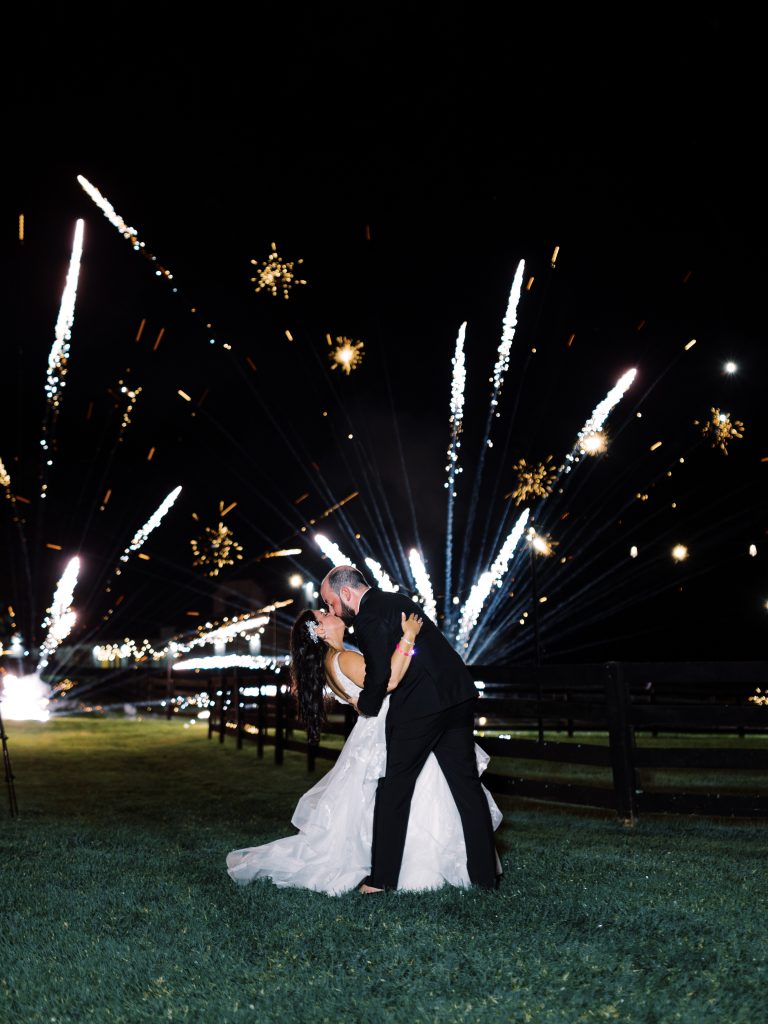 Vendor Credits