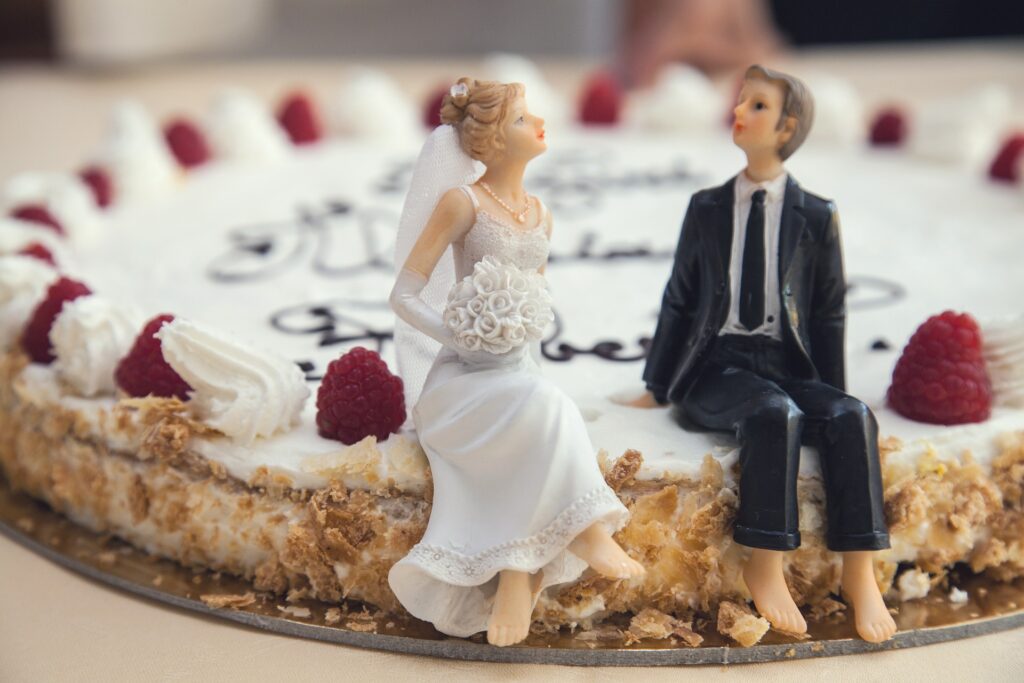 While a lot of people love cake for their Virginia weddings, some of us just don't get into it that much. Of course, at our weddings, we still want to serve a special treat that we and our guests will remember and love, so you might need some alternative ideas.
There are a lot of fun, unique things you can consider for your big day, ranging from an ice cream cake to a cookie table and anything else in between. Here are our favorite ideas.
Rice Krispies Treats Cake
I might be slightly biased on this since this was what my husband and I chose for our big day. I'm gluten and corn-free, so having a standard cake just wasn't an option for us. When our caterer suggested doing a Rice Krispies Treats cake instead, complete with icing and fondant flowers, I knew we'd hit the jackpot. Rice Krispies Treats are one of my favorite gluten-free treats already, so it seemed like the perfect solution.
Macaron Tower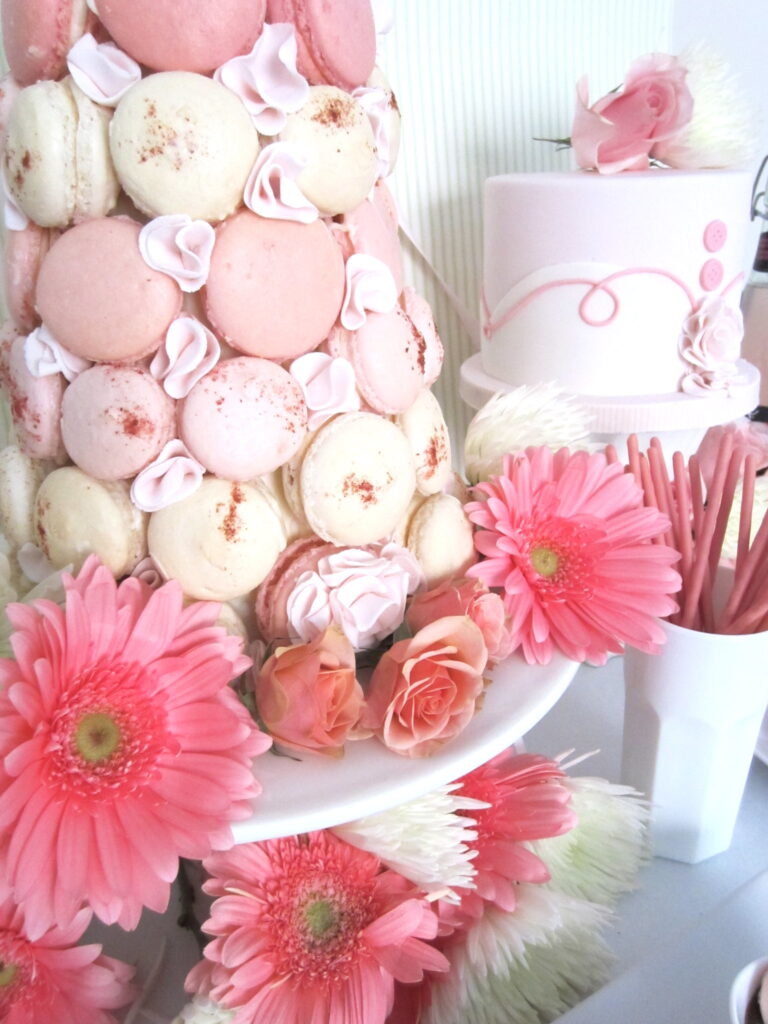 This popular French delicacy is not only amazingly flavorful, but colorful and fun as well. You can mix and match flavors as much as you want, as well, and really deck out your big day with some flavorful small bites of deliciousness.
Donut Tower
If you adore donuts the way my husband does, you could always have a tower of donuts for your wedding cake alternative. Have your baker ice them in your favorite color or pre-order a bunch of your favorite choices from a restaurant you love.
Cookie Table
Of course, some of us just prefer cookies. So, why not have a table of cookie offerings? You can offer simple choices like heart-shaped sugar cookies with your wedding colors in icing or a pile of chocolate chip cookies to nosh on. Or, better yet, have someone bake a bunch of your favorite flavors and offer a wide assortment.
Wedding Cupcakes
Or, if you do love cake but you want more than one flavor to offer to your guests, you could always opt for the simpler wedding cupcake. Choose a variety of flavors and icing options – or colors, if you want to do a rainbow wedding like I did! – and voila – an easy alternative that adds a lot of fun and color and delicious flavor on your big day.
Wedding Cheesecakes
Another of my husband's favorite desserts is the cheesecake. In fact, every time we visit his mother, she has a cheesecake ready for him or she orders some from a local restaurant to serve. So, why not do the same for your wedding day? If you love cheesecake, why not share that love with your guests?
The wonderful thing about cheesecakes, too, is that you can offer plain cheesecake and have a variety of toppings your guests can choose from, like strawberry or blueberry drizzle, chocolate syrup and fresh raspberries, or caramel and nuts for a turtle cheesecake.
Wedding Meringues
A dainty and sweet option for your wedding cake alternative is the meringue. These little delights come in whatever color or size you want, from a massive Pavlova to cut like a traditional cake to the individual sized "drops" of meringue to pick up and munch as you pass by the table.
Wedding Croquembouche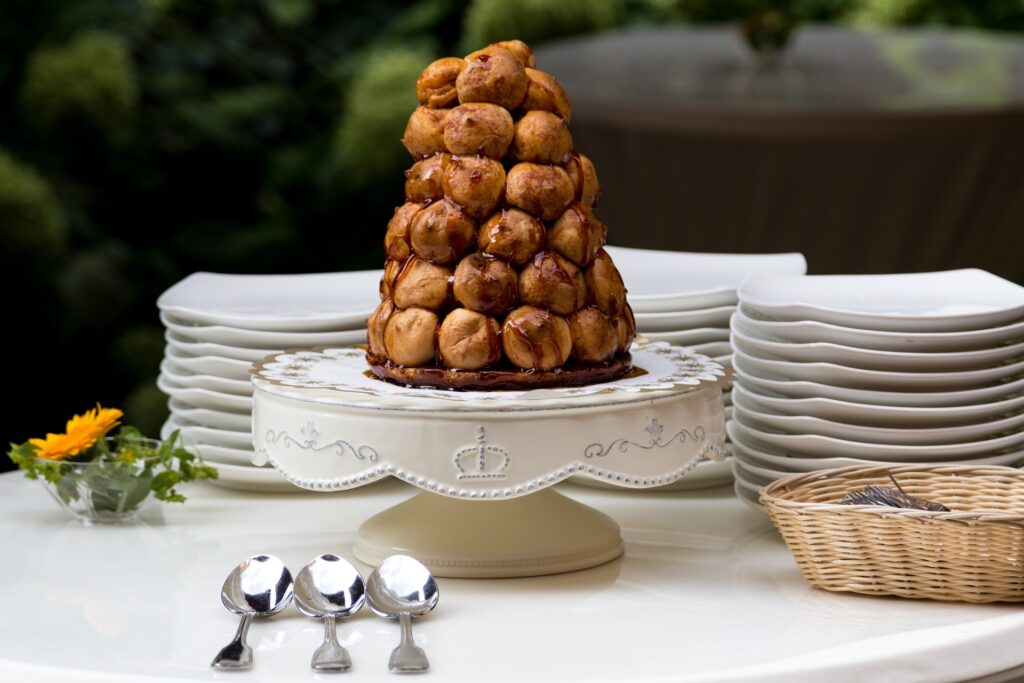 Another French pastry that you and your guests might love is the traditional confectionary, the Croquembouche. These cream-filled fluffy pastries are a bit like bite-sized eclairs and just as delicious! Serve plain or drizzle some caramel or chocolate syrup over them for a touch of something special.
Wedding Pies
If you like the idea of cutting something but don't swoon over a cake, you can serve up some delicious pie instead. Choose your favorite flavors and ask for either a collage of options or go with a "standard" few like apple, sweet potato or pumpkin in autumn or strawberry and blueberry in summer.
Towering Canoli
Another fun and unique alternative in finger food deliciousness is the canoli. You can have a large number made for your big day and stack them on cake plates for that beautiful tiered effect.
Ice Cream Cake Or Ice Cream Sandwiches
Another favorite dessert for many of us the ice cream. You can have a full cake made for your big day or smoosh some cookies together with the ice cream for easy "take-along" bites. The great thing about both of these options is that you can use a wide range of flavors for your offerings, whether it's a number of "squares" of ice cream patched together like a quilt or a bunch of cookie flavors sandwiched around vanilla, salted caramel, or mint chocolate chip ice cream.
Mix-and-Match Dessert Table
If you're not sure which option to choose, you can always channel the ladies of church potlucks and offer a table full of desserts of all kinds. Have some cupcakes, cookies, cheesecake, macarons, mints, brownies, or just about anything else you love and lay them out lovingly.